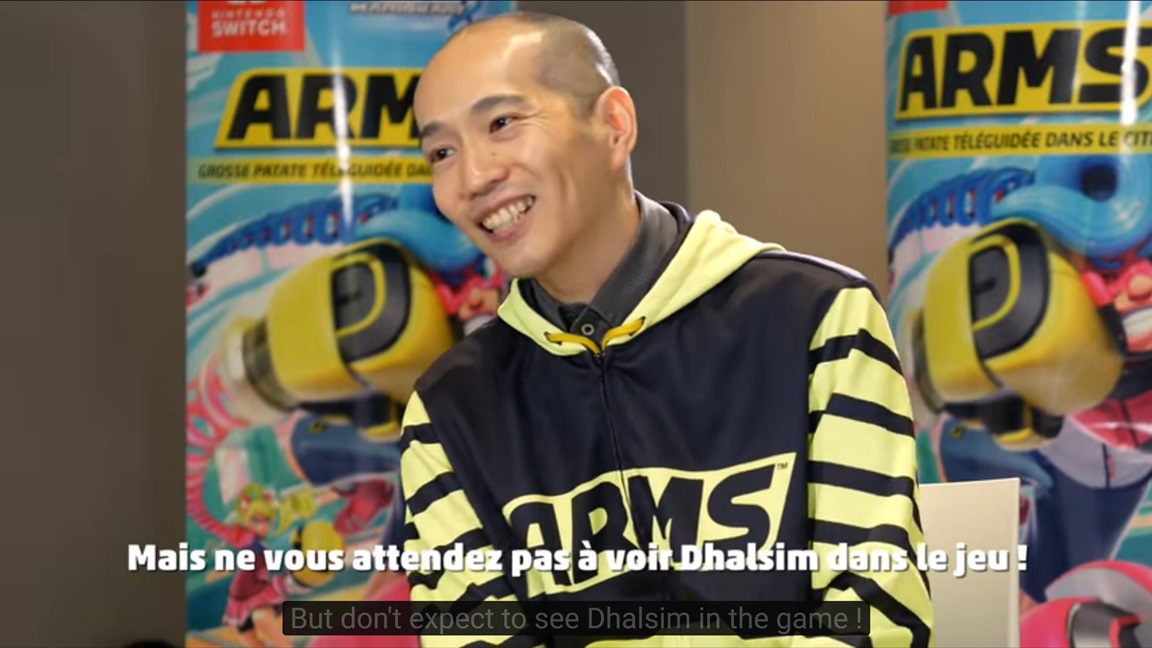 Last week, YouTuber KayaneTV uploaded a new interview with ARMS producer Kosuke Yabuki. Among the topics discussed were the game's early success, a removed feature in which involving blow power (how strongly you punch), and his appreciation of Street Fighter – but Dhalsim won't be added. Watch the full interview with Yabuki below.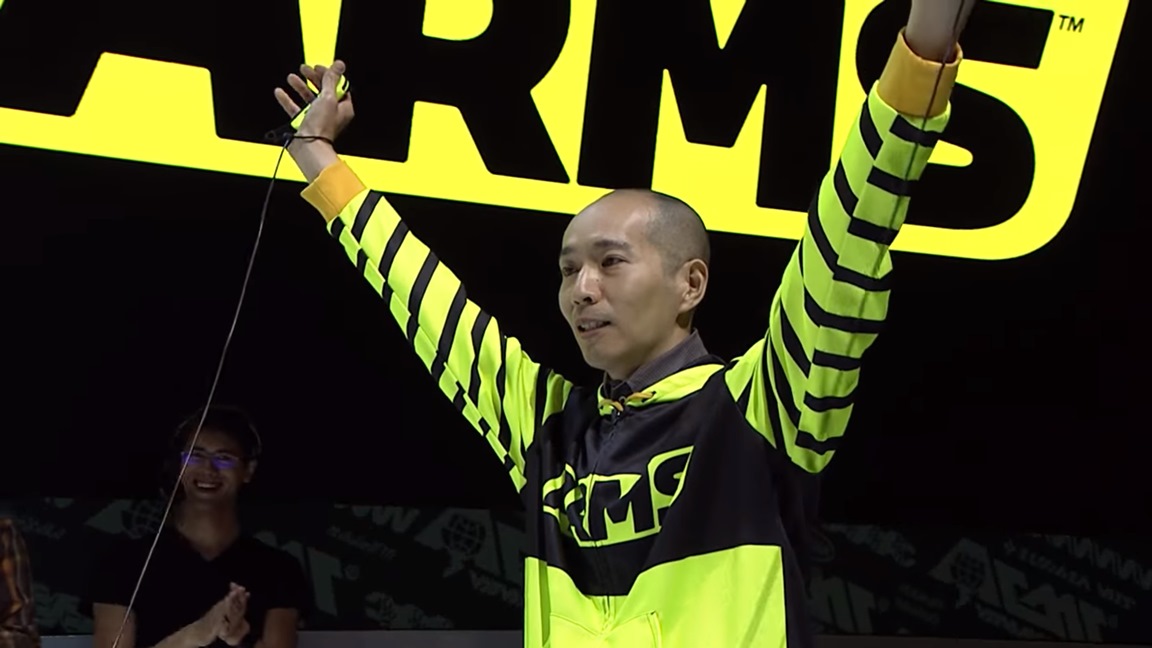 Eurogamer recently had the chance to interview Kosuke Yabuki, the producer of ARMS. He answered questions on a variety of topics, from ARMS to Mario Kart and more. Make sure to check out the full interview here; we've rounded up some of the most interesting tidbits below: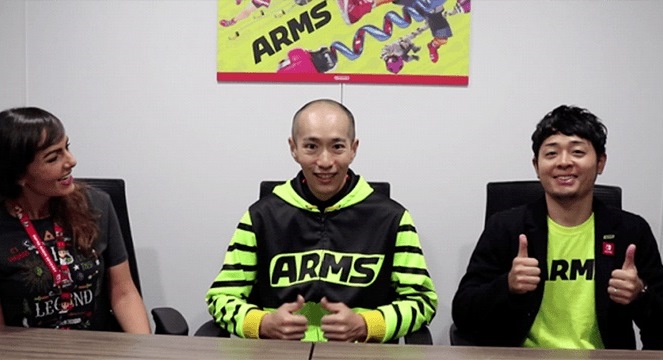 The latest ARMS developer interview comes from Nintendo itself. At E3, Nintendo Australia chatted with producer Kosuke Yabuki and art director Masaaki Ishikawa. Between the two, they commented on why the game features bright colors, what it was like working with Switch during its early days, the inspiration for the art, and more.
We've picked out the noteworthy responses from the interview below. If you'd like to read the full interview, you can do so here.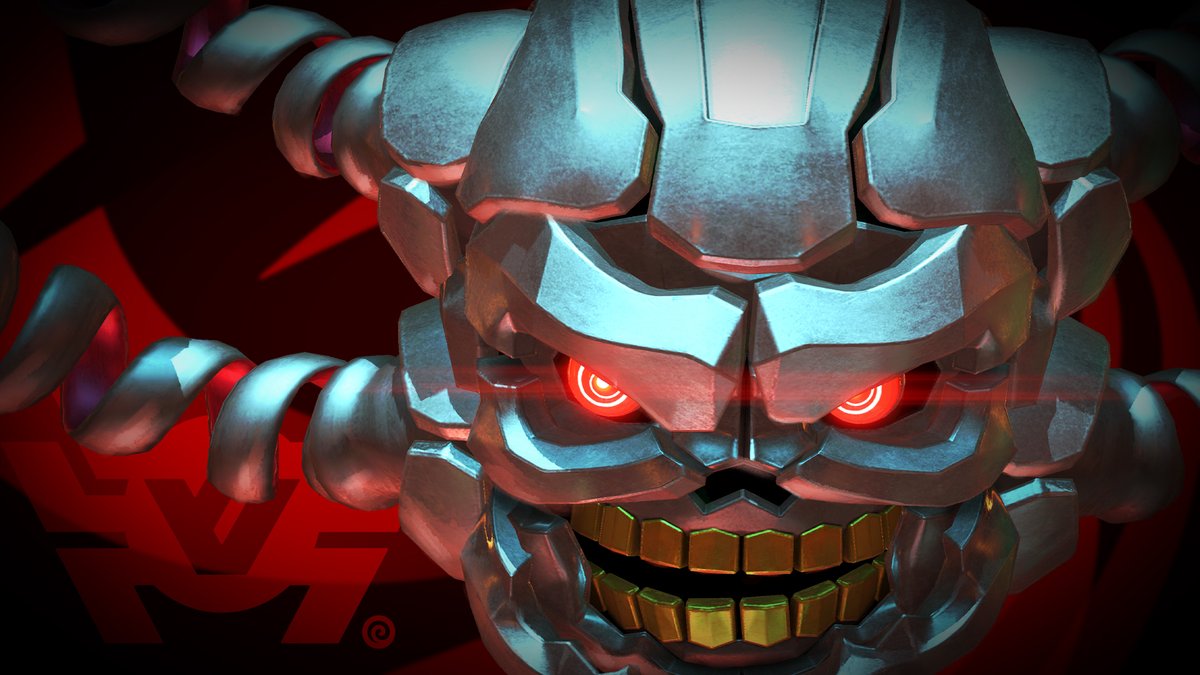 This week's ARMS update is going to be pretty extensive. In addition to adding Max Brass, his ARMS, and a new stage, a new versus mode is also incoming.
Producer Kosuke Yabuki spoke about the new mode with Eurogamer:
"I can talk about it a little bit now – Max Brass is the main part of tomorrow's update, but there is a new versus mode where in a fight between two or three players there's a Hedlok mask players battle over, and when you get the mask your own character can turn into Hedlok. If one player turns into Hedlok it'll be up to the other players to take him down. The Hedlok mode won't just be available in one v one versus modes – it'll be available online and in every multiplayer mode."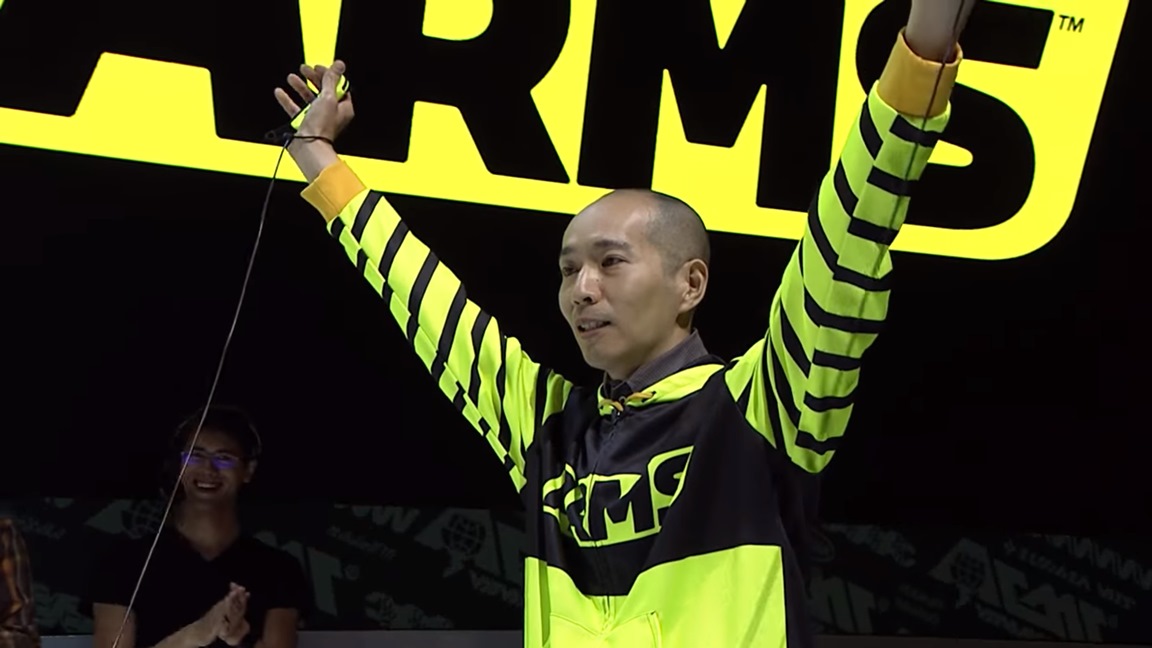 French website Jeuxvideo was recently able to speak with ARMS producer Kosuke Yabuki. Plenty of topics were brought up, including the original prototype and how the team approached development, the most popular characters / modes, update plans (including an interesting tease coming with Max Brass' patch), interest in a sequel, and more.
We've rounded up some of the more notable excerpts below. Note that the responses were automatically translated with Google, so some of the comments are a bit rough in spots. However, it's mostly understandable on the whole.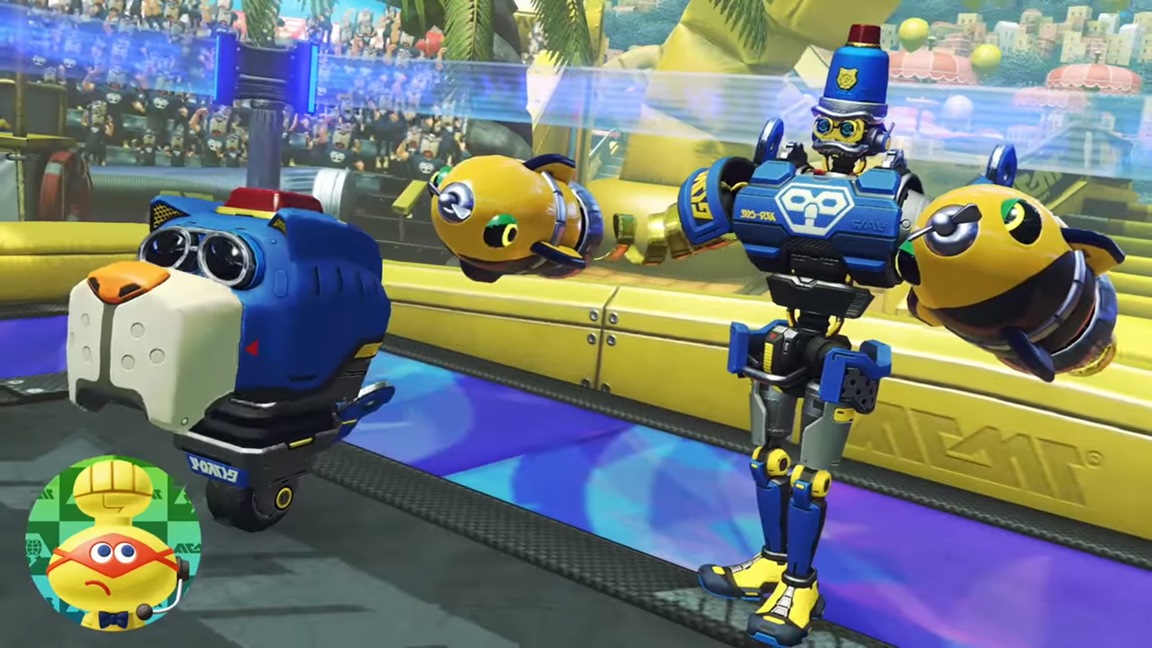 A recent issue of Famitsu contained an interview with Kosuke Yabuki, the producer of ARMS. Much of what was said has been covered in interviews that have appeared over the past few weeks, but there were a couple of highlights we wanted to mention.
First, during development, Nintendo temporarily used 3D models of characters such as Mario, Link and some others. But because their heights didn't fit well with gameplay, they decided to use Wii Fit Trainer who is taller. She has well-trained muscles and it was easier to differentiate each part of her body. It was a good fit as your character or your opponent.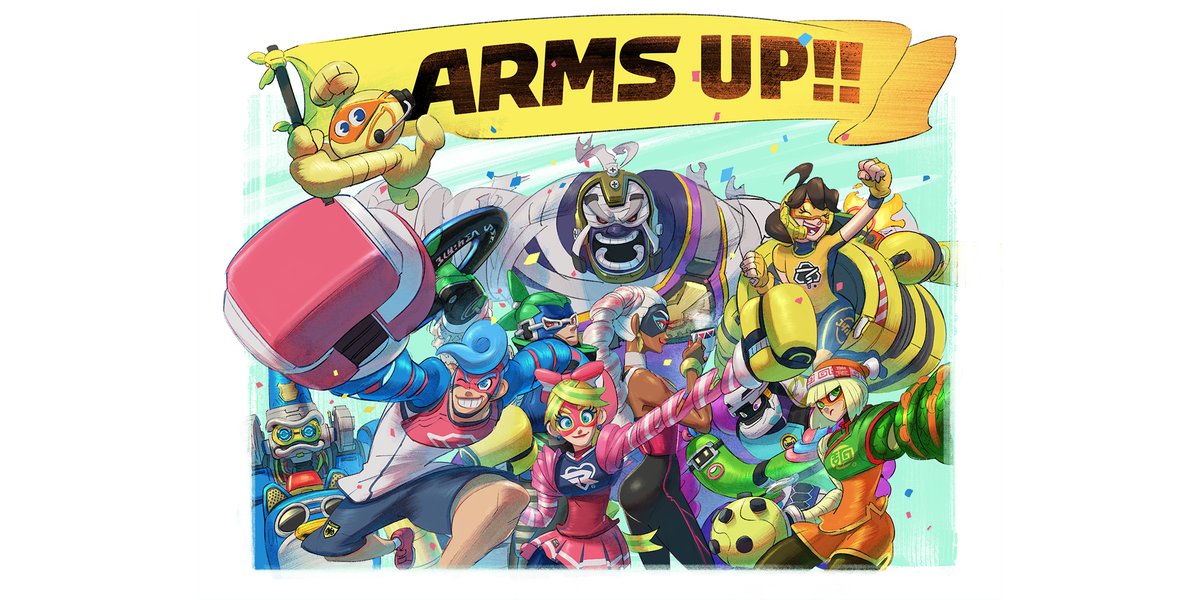 Glixel had a chance to speak with ARMS producer Kosuke Yabuki and art director Masaaki Ishikawa. They had plenty to say about the new Switch game, including how characters' arms didn't originally extended, approach to designs, plans for lore, and other topics.
We've gone through the interview and picked out excerpts below. Read the full discussion here.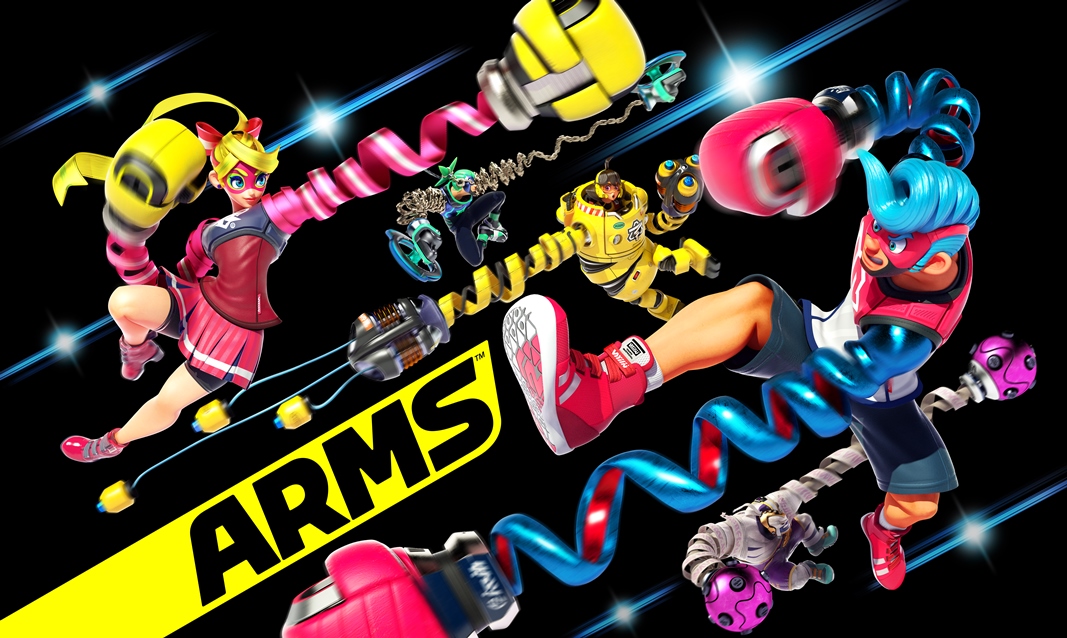 A smooth online experience is always important, but even more so with fighting games. With ARMS, perhaps there won't be much to worry about.
The manner in which fights take place in ARMS lends itself well to online play. "In the short time while the character arms extend, the game absorbs any network lag to allow for a truly responsive battle," producer Kosuke Yabuki told GamesMaster this month.
Even though ARMS is a game intended to be entirely approachable, skilled players will find something here as well. Engineering director Kenta Sato mentioned that it was made so that "advanced players can go all-out, and we hope that we'll see some of these players develop techniques beyond anything we imagined."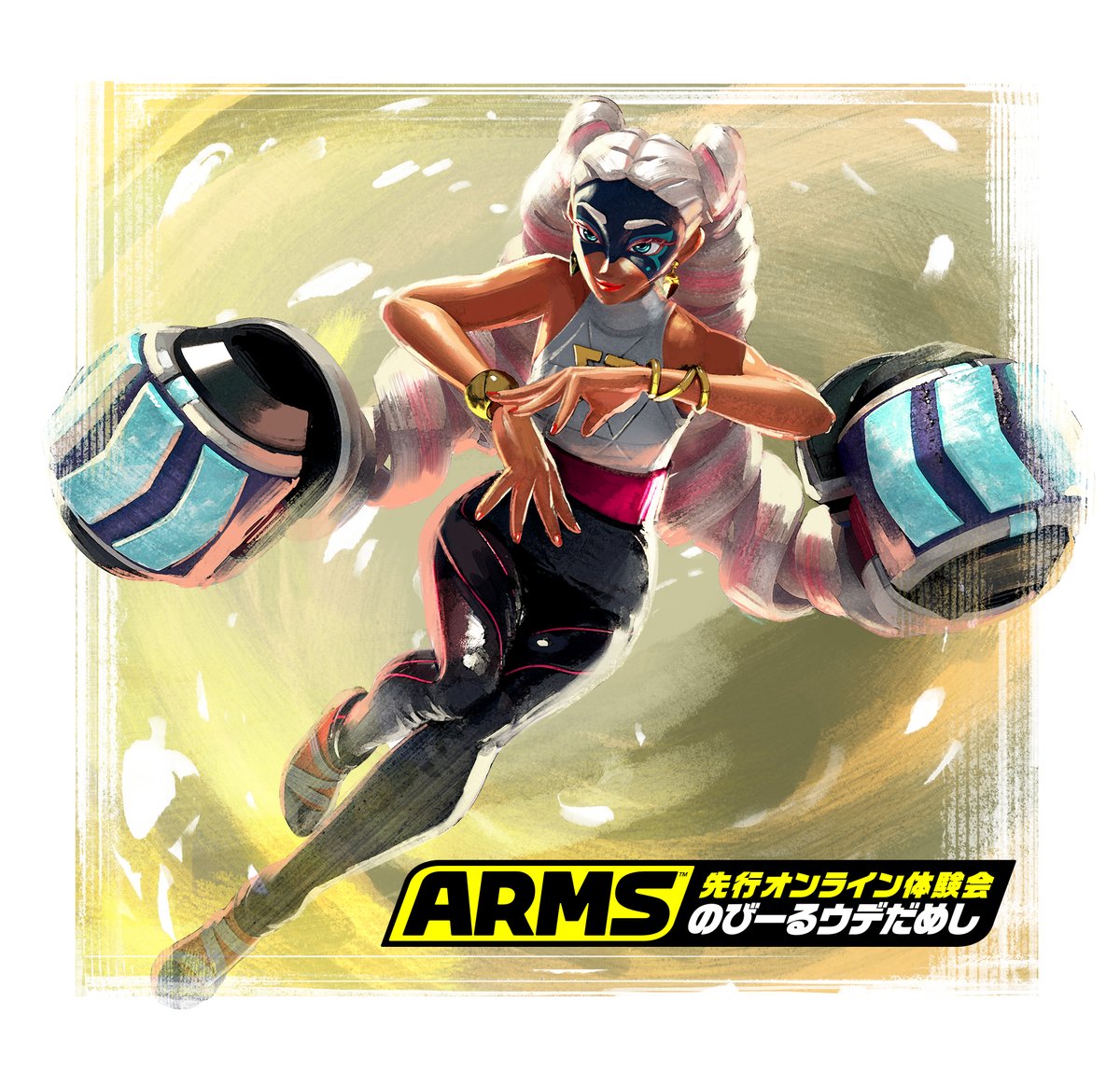 Just ahead of ARMS' launch, Game Informer spoke with producer Kosuke Yabuki and art director Masaaki Ishikawa. The two developers tackled various subjects. The two were asked about the game's early prototypes, whether it started on Wii U, the story of how people get extendable ARMS, Twintelle's popularity, and more.
We've picked out some of the interesting excerpts from the interview below. You can access the entire discussion here.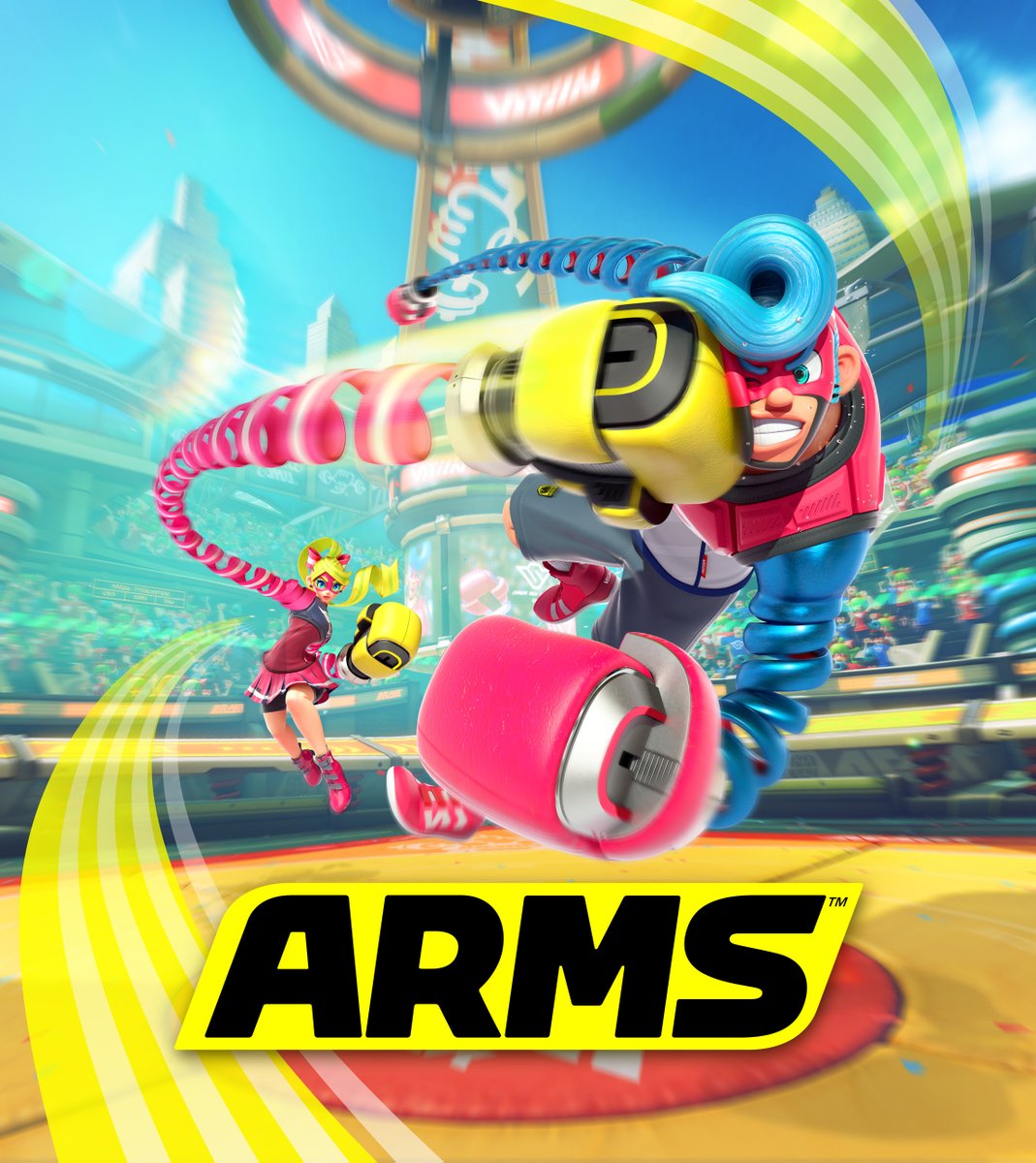 In a recent interview with Time, ARMS producer Kosuke Yabuki and art director Masaaki Ishikawa spoke at length about the game. A wide range of topics were covered, including how much of ARMS is luck versus skill, which control method the development team prefers, and how tools from the development of The Legend of Zelda: Breath of the Wild were used in the development of ARMS.
On whether or not ARMS was designed with data from data aggregation tools that were used by the Breath of the Wild development team, Yabuki said this:
Arms and Breath of the Wild are made on the same floor at Nintendo, and we are able to use things that the Breath of the Wild team found useful. But it's important for us to choose the right tools for the game. In development of this game, we looked a lot at the results of the battles, the overall picture of what character matches well with what character and what arms go up well against what arms. That information comes from humans fighting other humans. But we also use the artificial intelligence in the game to match A.I. against itself and look at that data. And of course the players who participated in the Arms test this last weekend, we looked at that to check and see if there are any balance issues.