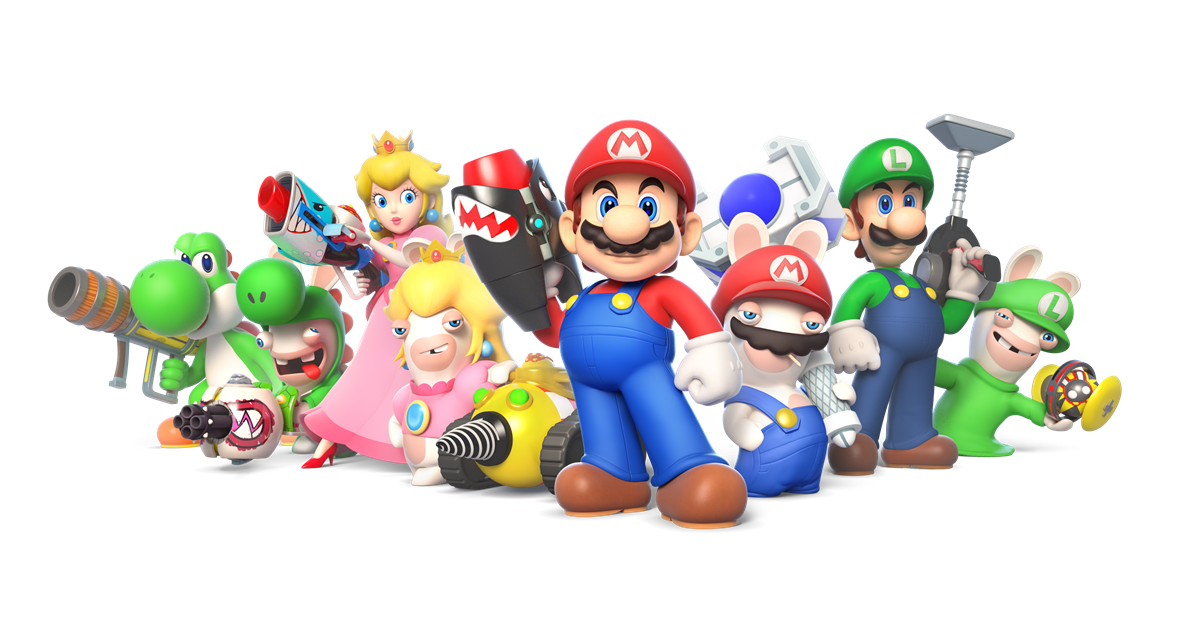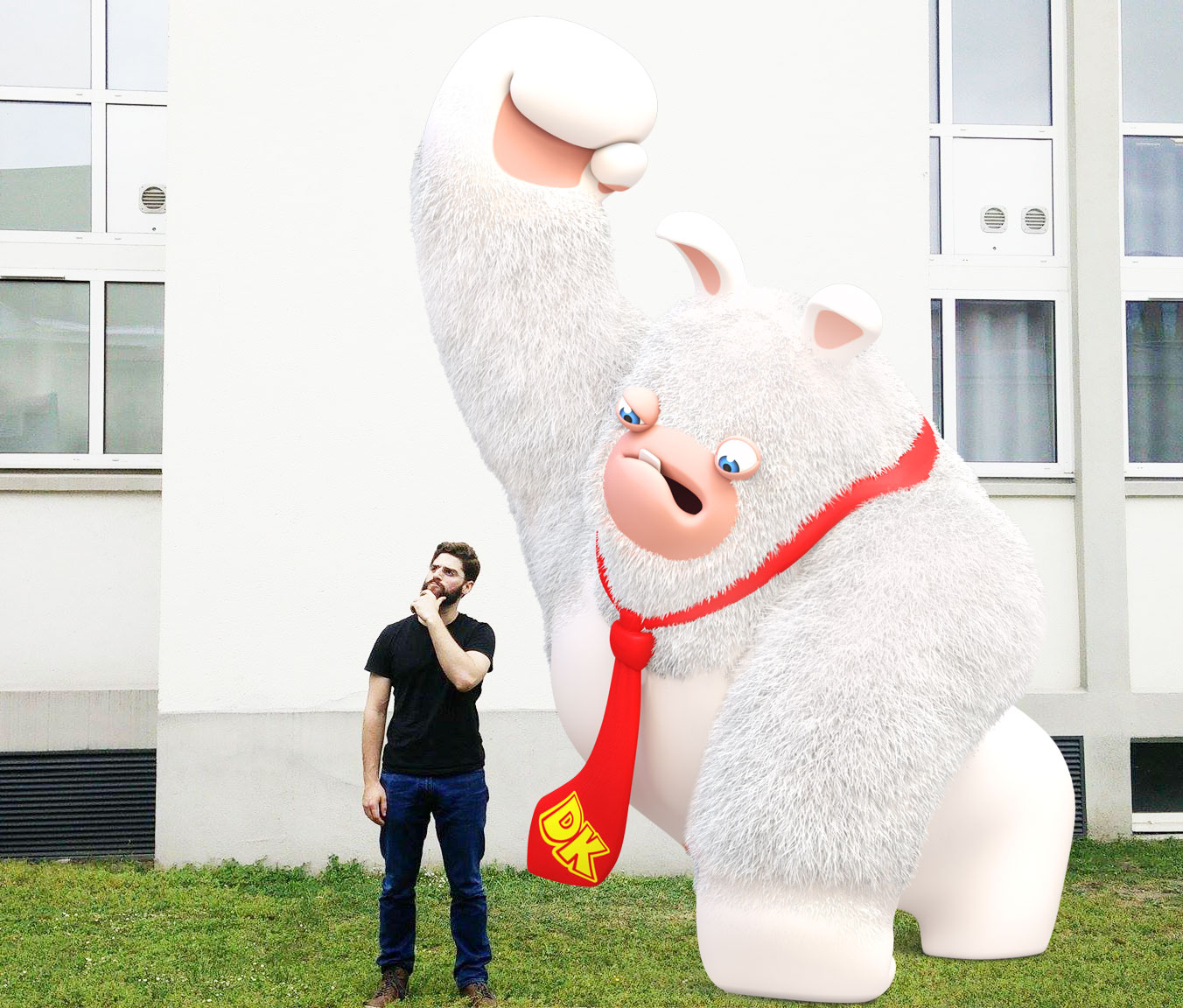 Ubisoft has posted some information on the Mario + Rabbids Kingdom's website about a Rabbid Kong worldwide selfie contest they are doing to celebrate the announcement of the game. The grand prize for the contest is the choice one of the Mario + Rabbids Kingdom Battle 6'' collectible figures from Rabbid Mario, Rabbid Peach, or Rabbid Luigi. There is also other prizes to win such as caps, t-shirts, and a set of four pins.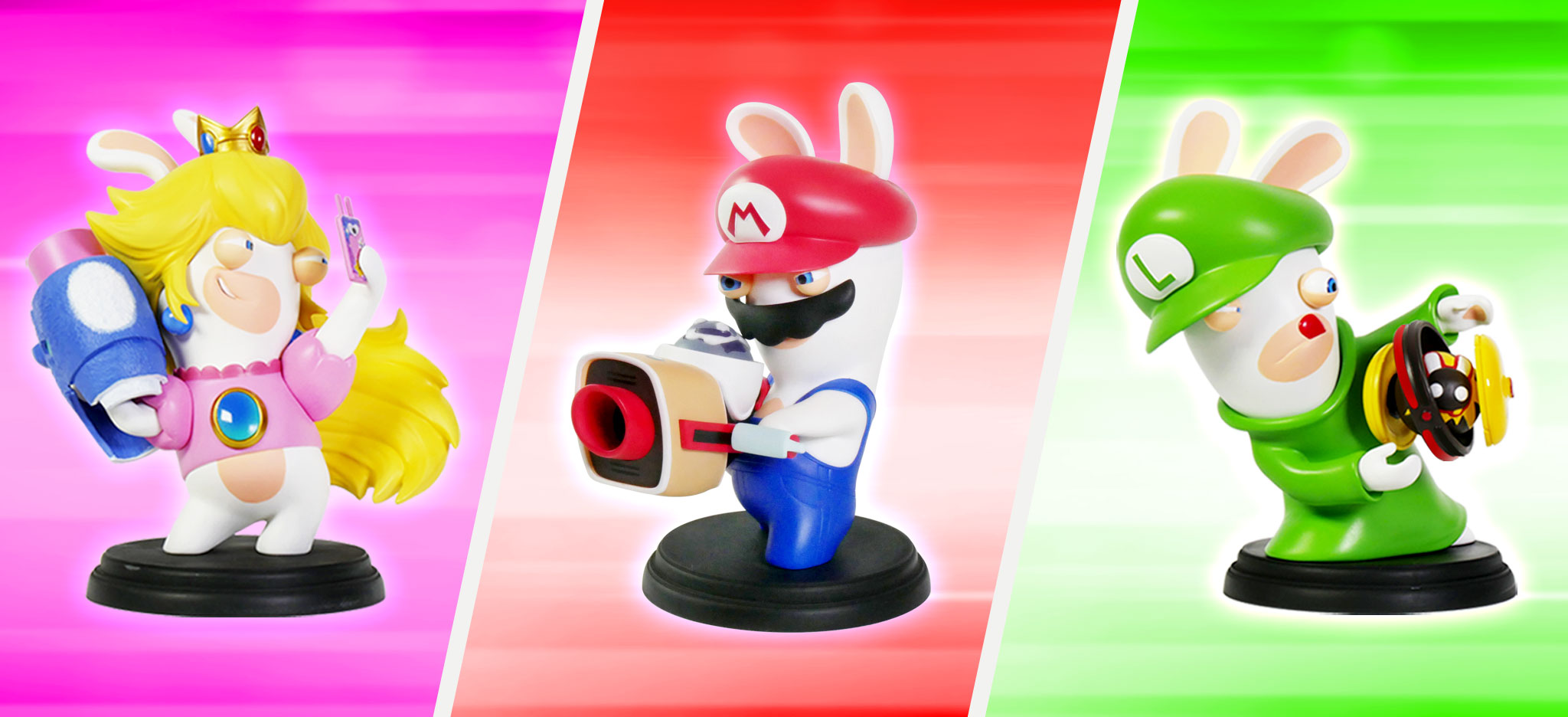 If you are interested in participating in the contest, you can read more about it here on their website and learn how to join.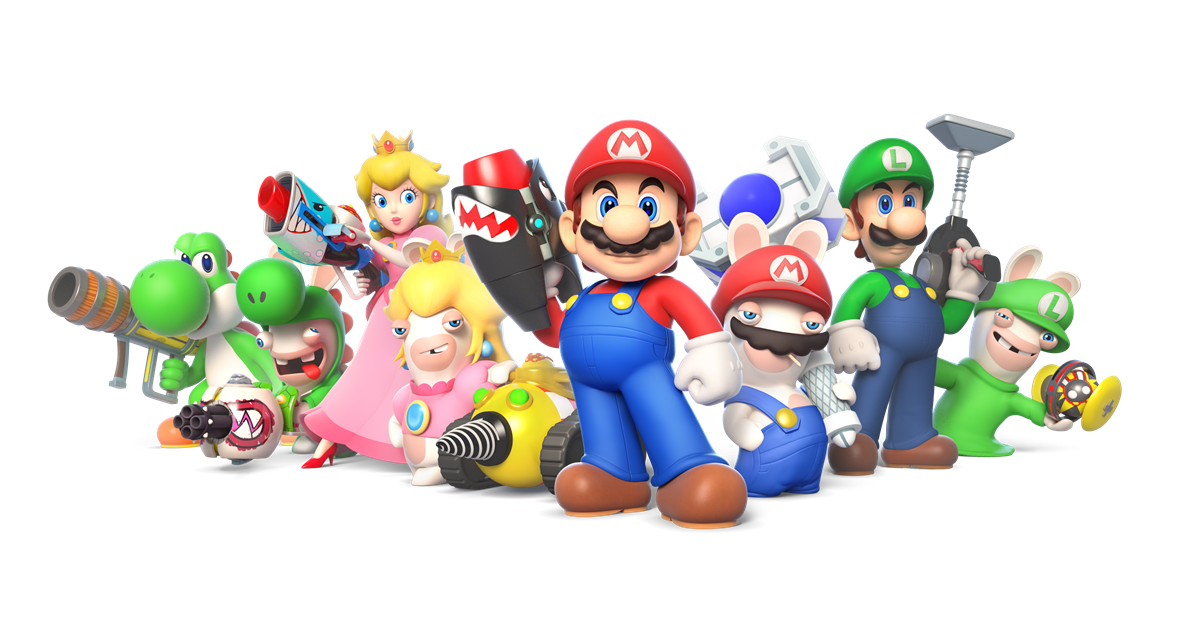 In North America, Mario + Rabbids Kingdom Battle is being handled entirely by Ubisoft. The situation in Japan is a bit different.
Nintendo confirmed today that it will be responsible for publishing Mario + Rabbids Kingdom Battle in Japan. Although it's coming out in August here in the west, the Japanese release is set for 2018.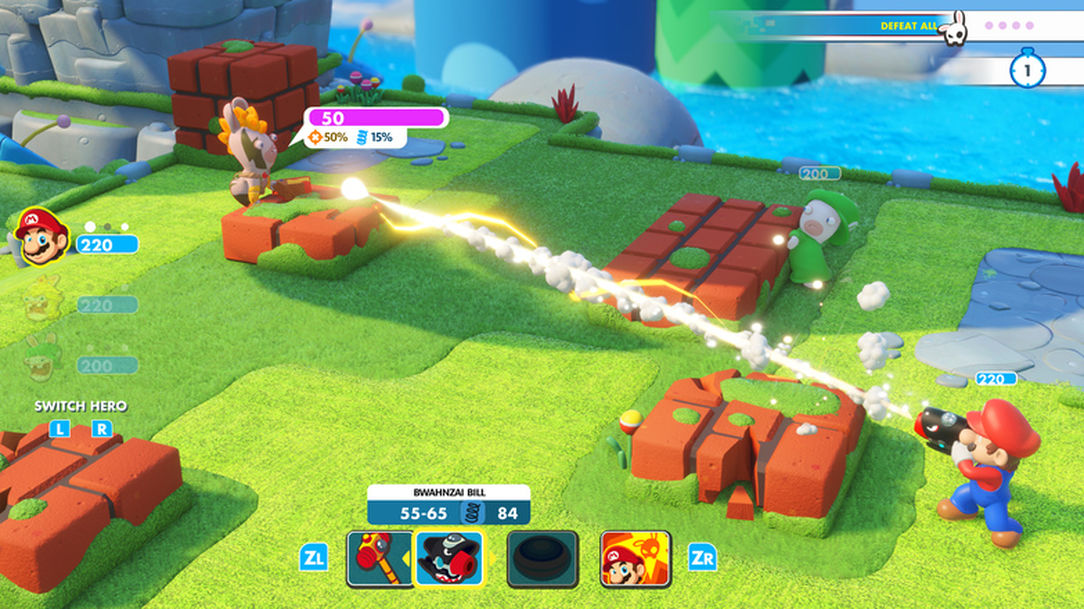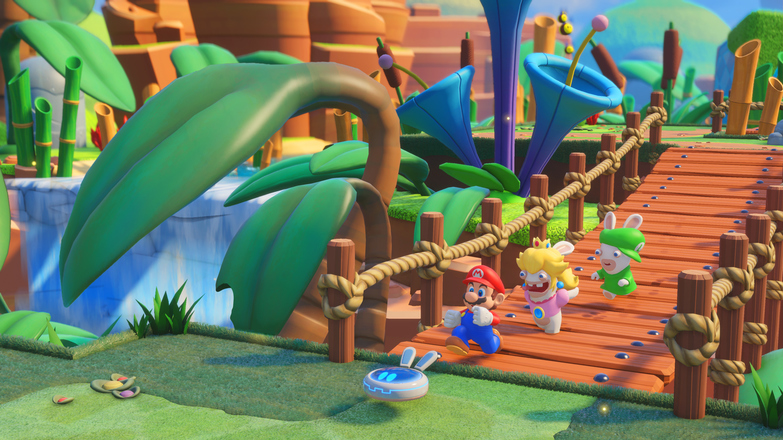 This information comes from Ubisoft Milan creative director and Xavier Poix, MD of Ubisoft's French studios…
"When me and my team were told to work with Nintendo, with a game that could feature both Mario and the Rabbids, we immediately understood it was a lifetime opportunity. We spent night and day working on the best way to merge those two worlds together, and find something unique for both Mario and the Rabbids.
"We did a new genre. As tactical fans, we loved the idea of using them to propose something new for turn-based gaming. A different approach. But at the same time, we wanted to stay true to the Mario universe. That's why we wanted to mix tactical combat phases with adventure phases. We put together posters, and came up with the enemies and the tone.
"Three and a half weeks after that internal meeting, we took the opportunity to create a small prototype and present it to Nintendo. When I finally met Mr Miyamoto, the creator of my favourite game and the inspiration of my whole career, I felt like I was divided in two – the passionate Nintendo player, and the Ubisoft creative director. I was split between the urge to ask for an autograph, and the responsibility to represent the game in the most professional way.
"He told us that he was impressed, so it went well, but he kept asking us how it was possible for us to have Mario and Luigi in our game, because they look identical to the Nintendo ones. But the truth is, even if we had just three and a half weeks to come up with that prototype, we decided to recreate Mario and Luigi from scratch. We looked at all the Nintendo games we could, to make sure we translated their essence into our game. And I do believe that it was in that precise moment that we truly convinced Nintendo about our passion and our commitment. "
"After that, everything happened at light speed. We met the Nintendo guys with Kyoto several times, and we flew up with code".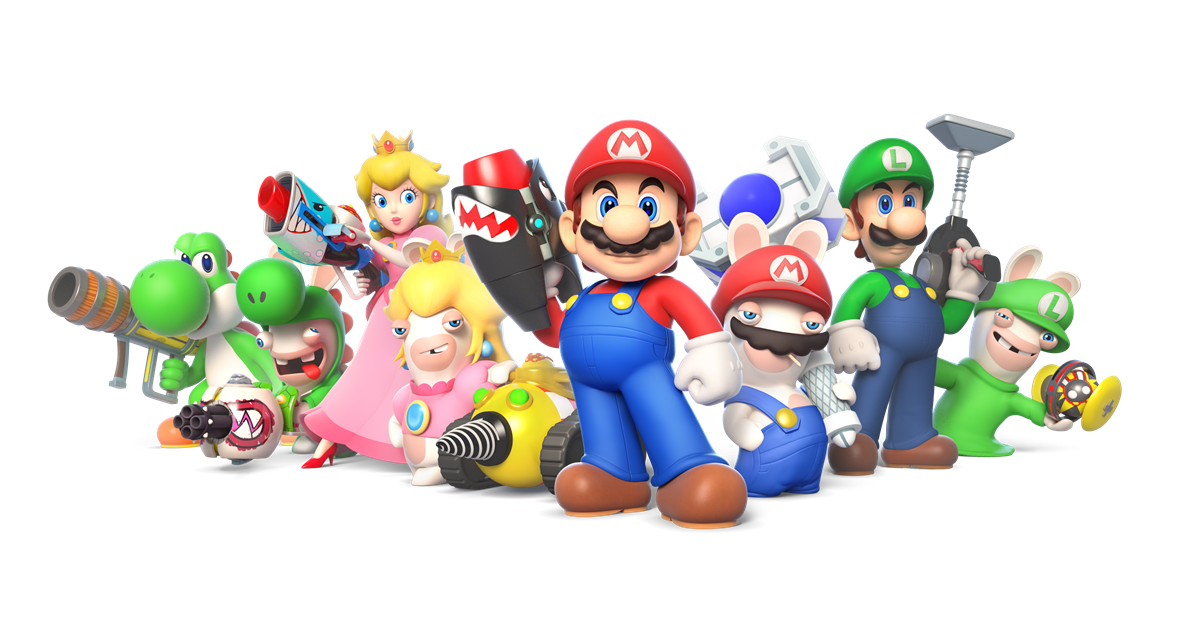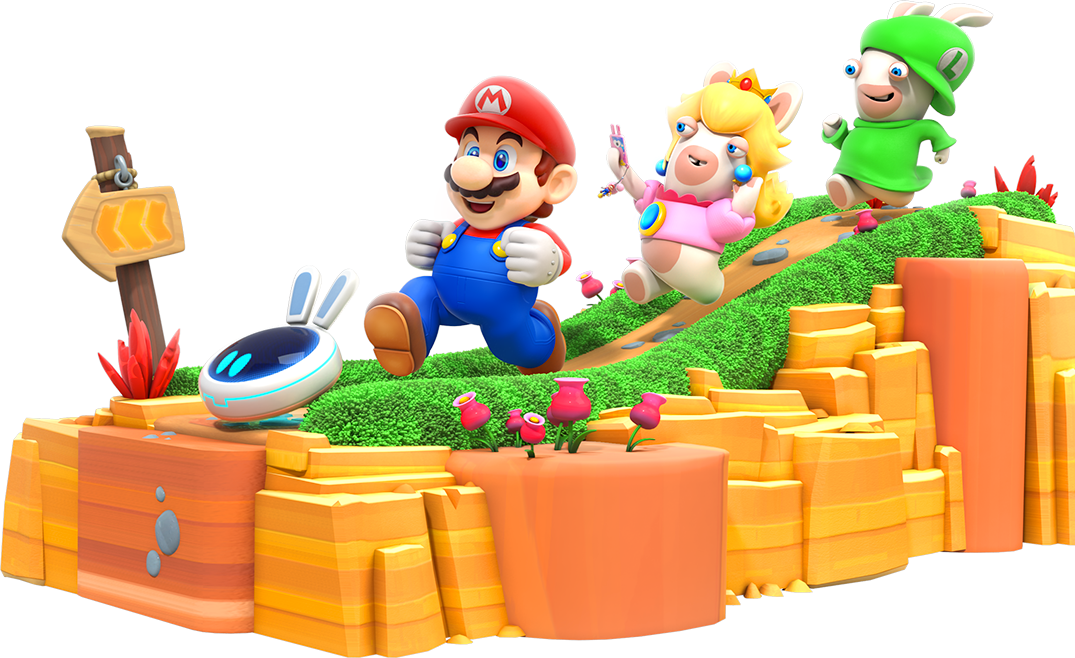 Ubisoft has opened the official website for Mario + Rabbids Kingdom Battle. Access it here. It has plenty of gameplay details, information about the characters, and much more.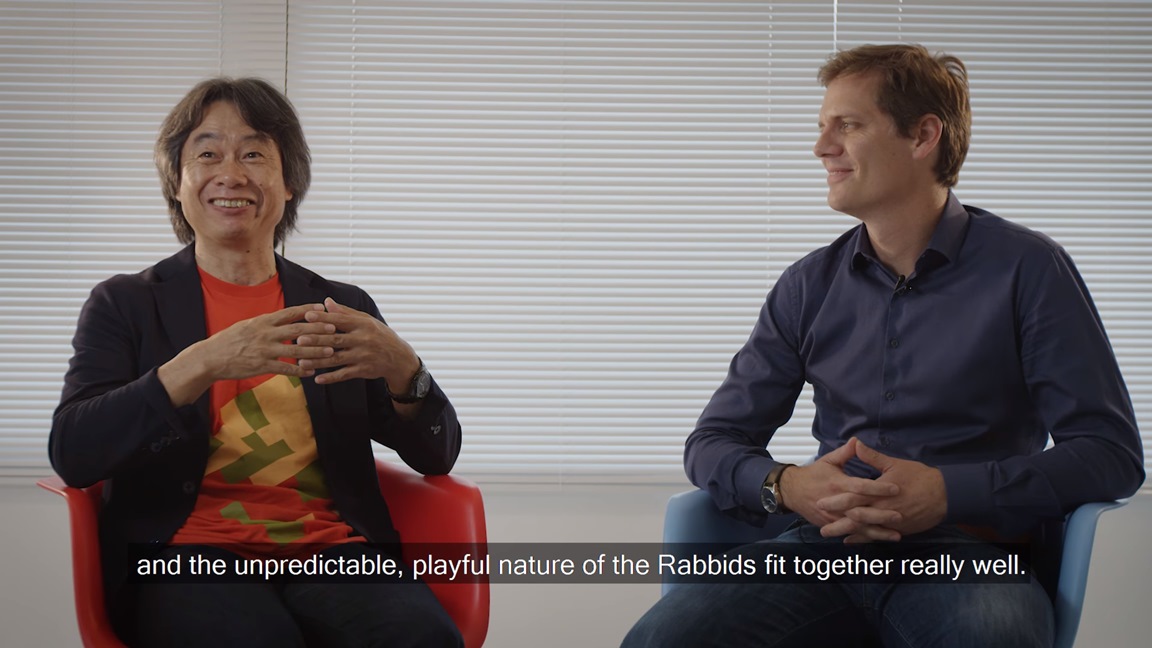 Following several leaks, Mario + Rabbids Kingdom Battle is official. The game was unveiled at Ubisoft's E3 2017 press conference today. Shigeru Miyamoto appeared on stage to introduce the game.
Here's what we know:
– In the works for more than three years
– Tactical adventure
– Rabbids teleported into the Mushroom Kingdom
– Made the world unstable and chaotic
– Turn-based tactical adventure game
– Take on Rabbids that are now bad
– Exploration/battle
– Can desttroy cover to attack enemies hiding behind it
– Different offensive / defensive abilities for characters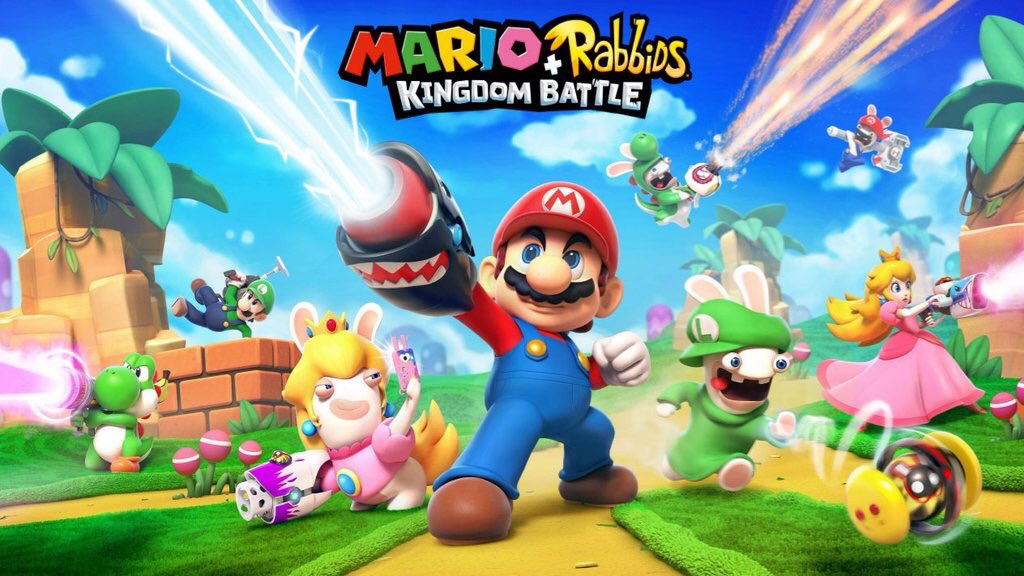 Mario + Rabbids Kingdom Battle has been one of Ubisoft's worst-kept secrets over the past few months. Now the game has suffered from another leak, this time from a retailer. Walmart is listing the Mario + Rabbids Kingdom Battle Day 1 Edition.
We might be hearing about Mario + Rabbids Kingdom Battle later today. Ubisoft could be unveiling the game during its press conference this afternoon. What's included in the Mario + Rabbids Kingdom Battle Day 1 Edition should be made known as well.