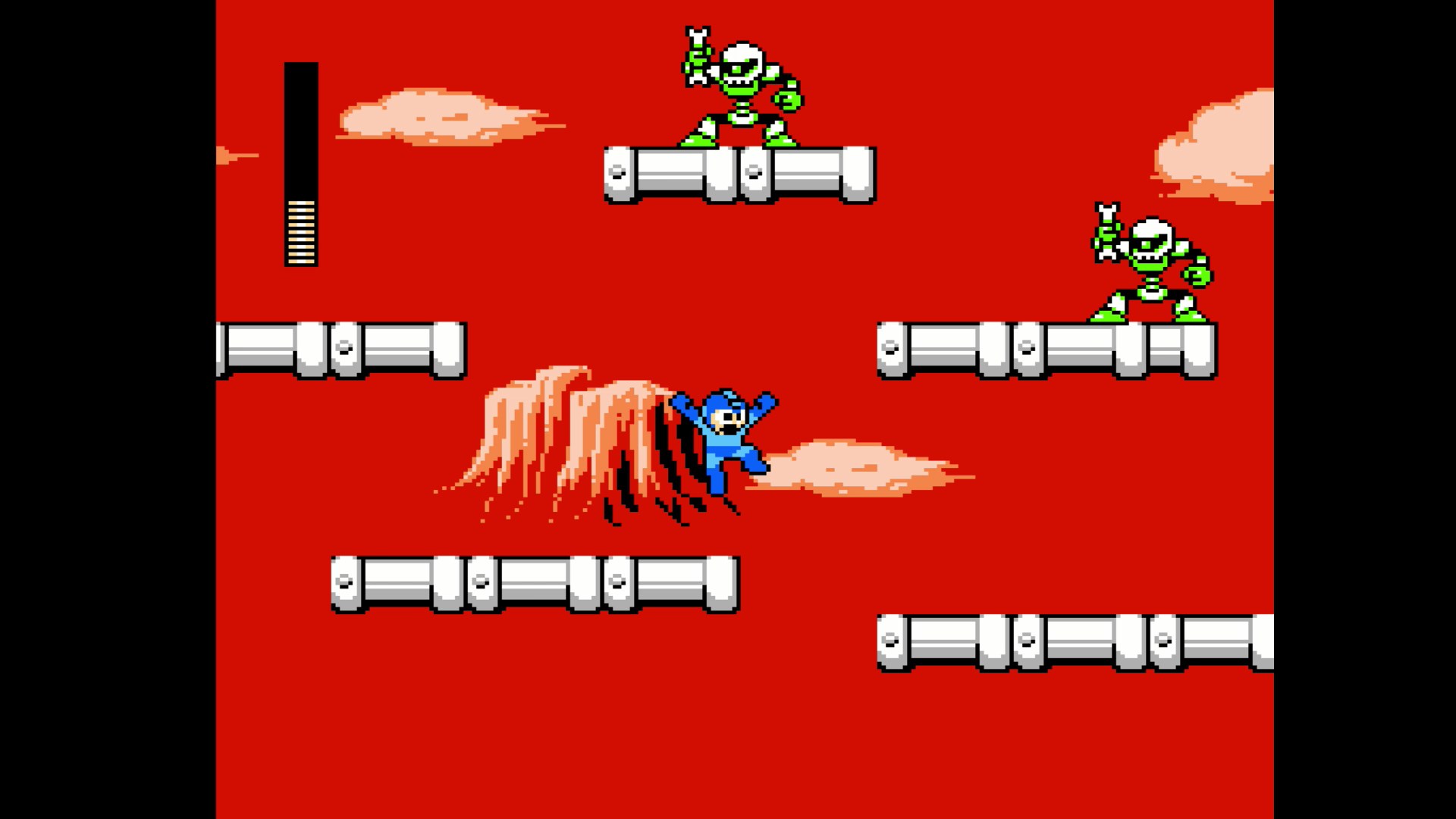 Capcom held a live stream earlier tonight to showcase the latest footage from Mega Man Legacy Collection. We've posted the 45-minute Twitch recording after the break.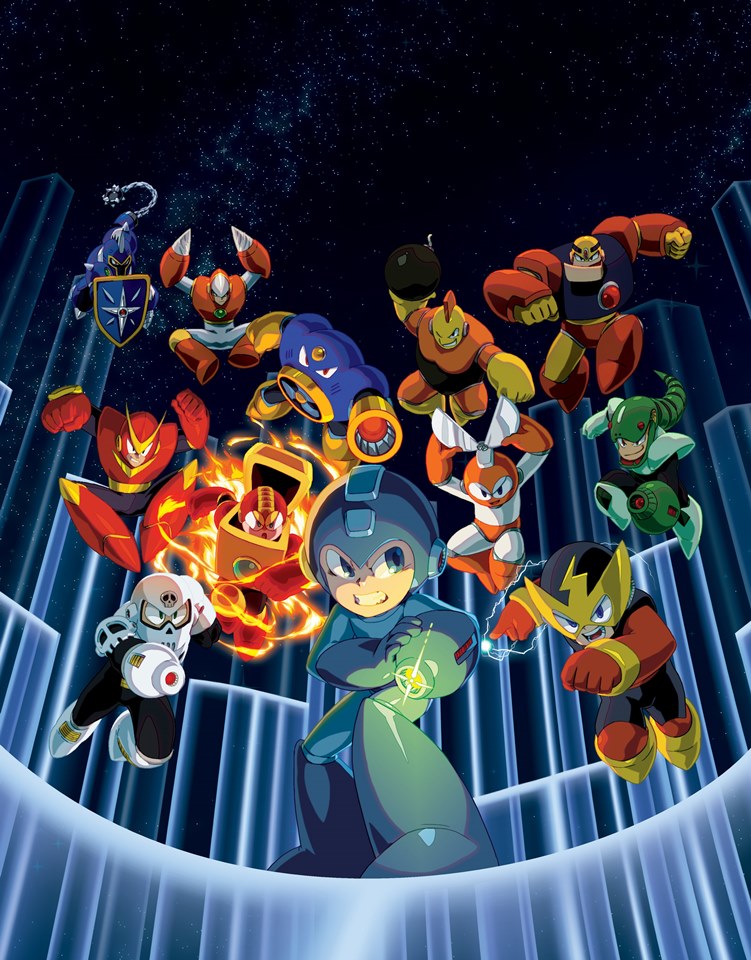 Our last look at Mega Man Legacy Collection in screenshot and video form was from an early version of the game. Capcom has now published new images and details to highlight the game's updated build.
Continue on below for today's latest content. Additionally, keep an eye on this page for a live stream happening tomorrow starting at 4 PM PT / 7 PM ET.
Challenge Mode: At E3 we had six challenges ready to play. The final game will have more than 50 challenges, each with their own leaderboard and video replay functionality. During Thursday's stream I'll run through a few new ones just to show 'em off, but for more examples take a peek at the screens above and below. A certain amount will be open from the start. To access more, you'll need to obtain at least a Bronze medal in a handful of challenges. As you can see, the above challenges are not available until I S T E P U P.

Museum: The exhaustive museum is loaded with MM1~6 art, acting both as a great bonus feature and as a form of digital preservation. That actually ties into the "philosophy" behind MMLC – focus on the original six titles and get them running in a beautiful format, then surround them with of-the-era art and fliers to really complete the "time capsule" feeling.

Flicker/Slowdown: For the most part, much of the original flicker and slowdown is still present in MMLC. The games have software-level flicker/slowdown that was programmed into the games, and continuing with the philosophy of developing this title, the games are being historically preserved as they were originally coded and designed. However, certain hardware limitations that were not part of the code have been addressed, such as life bar flickering during the Copy Robot battle in Mega Man 1, or Mega Man flickering when two horns rise up from the Goblins in Air Man's stage. Visual hiccups like this weren't part of the code, and were instead restrictions imposed by the hardware.

Filters: While one of the biggest draws of MMLC is the crystal clear picture, we've also enabled some Tube TV-style filters that can metaphorically teleport you back to the days of crappy screens and blurry… everything! So if you'd like to experience the games with scan lines and some ghosting effects, go nuts!

Screen display: At E3 we streamed the game in its "Full" format (see above). Since then we've added an additional viewing mode called "Original." We also have a 16:9 stretch mode just to round out the options for folks who want to play that way.

Original: The sharpest possible image that maintains the original game's intended aspect ratio. Sharp as a tack!

Full: The Original picture stretched to fit the screen vertically. This is how the game was presented at E3, which is still quite clean but the "stretch" does introduce a minor blur since this is not its native form.

Borders: We showed this at E3 but didn't post screenshots, so this may be the first time some of you see optional borders that will fill the sides of the screen. They're themed for each Mega Man game! The top screen is in "Original" mode, while the bottom is "Full" – since the Original screen takes up less space, the more of the border is seen.

Database: Each game has its own database that contains enemy images, descriptions and flavor text. From here you can also battle each of the Robot Masters using any weapon from the respective game as sort of a "practice run" that lets you get their patterns down before tackling them in the full game.

Music player: And finally, all six soundtracks are included via a handy music player! Some of gaming's greatest OSTs, without a doubt.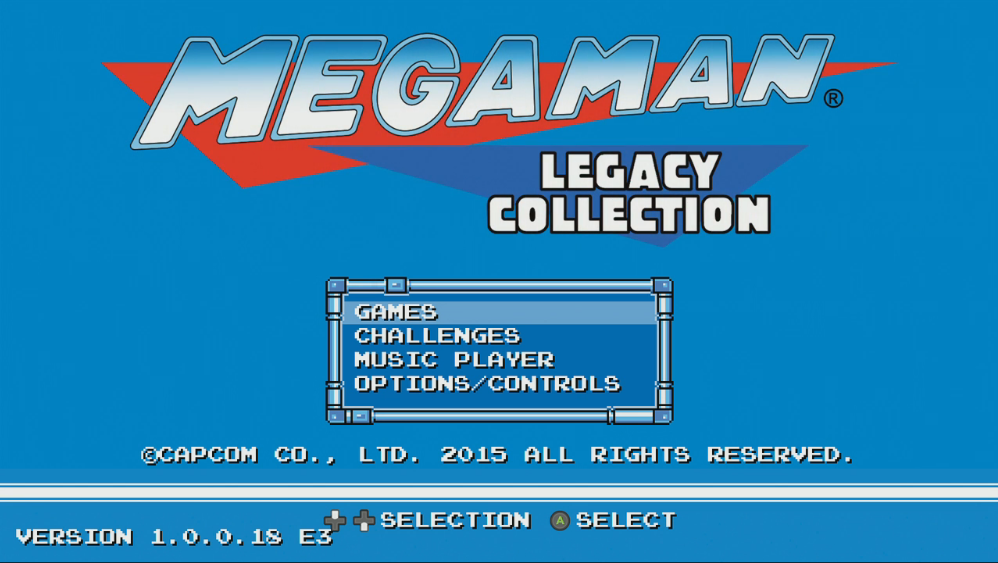 As this is a Twitch video, that means auto-play is involved. So head past the break for the recording!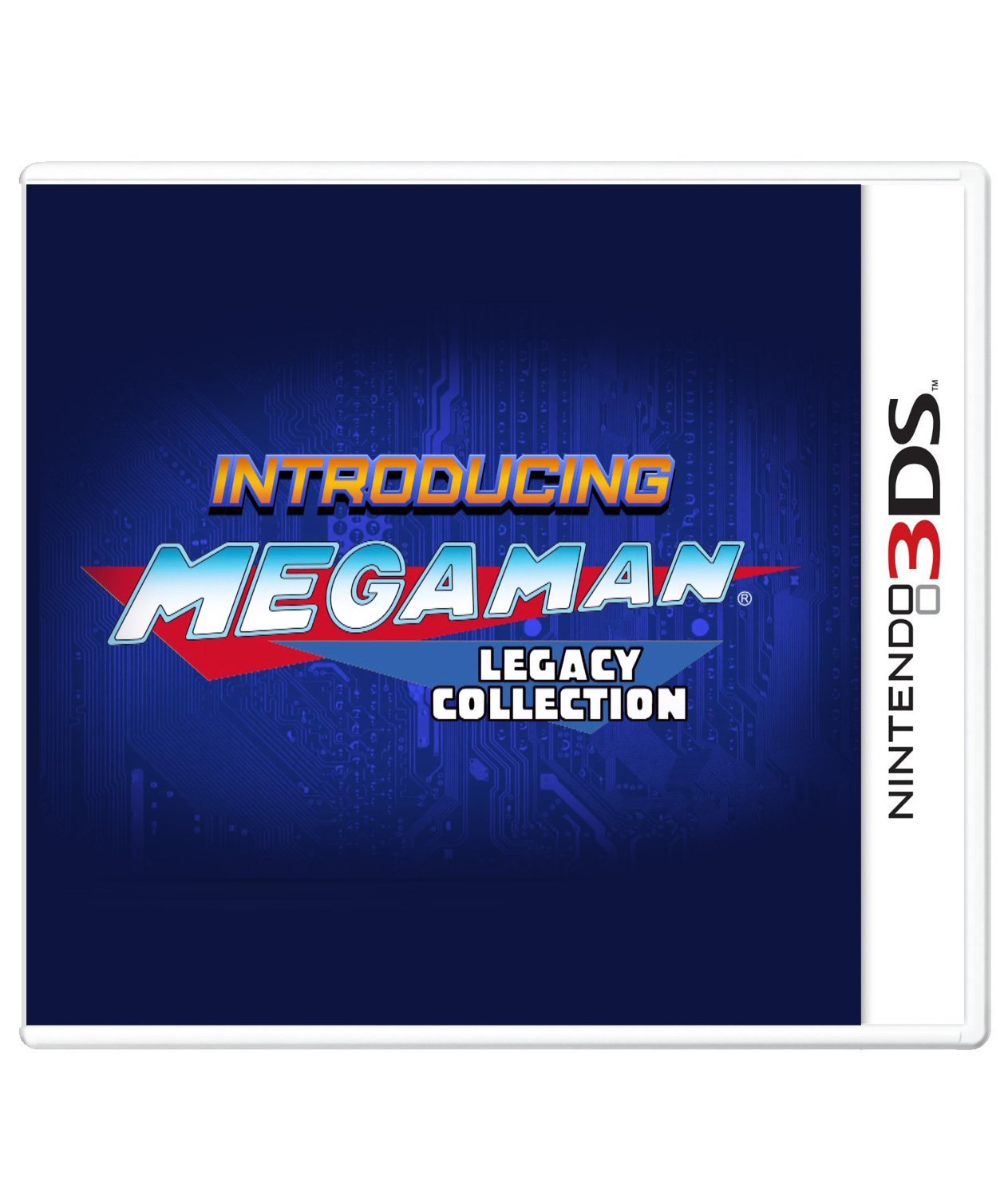 Check out the listing here.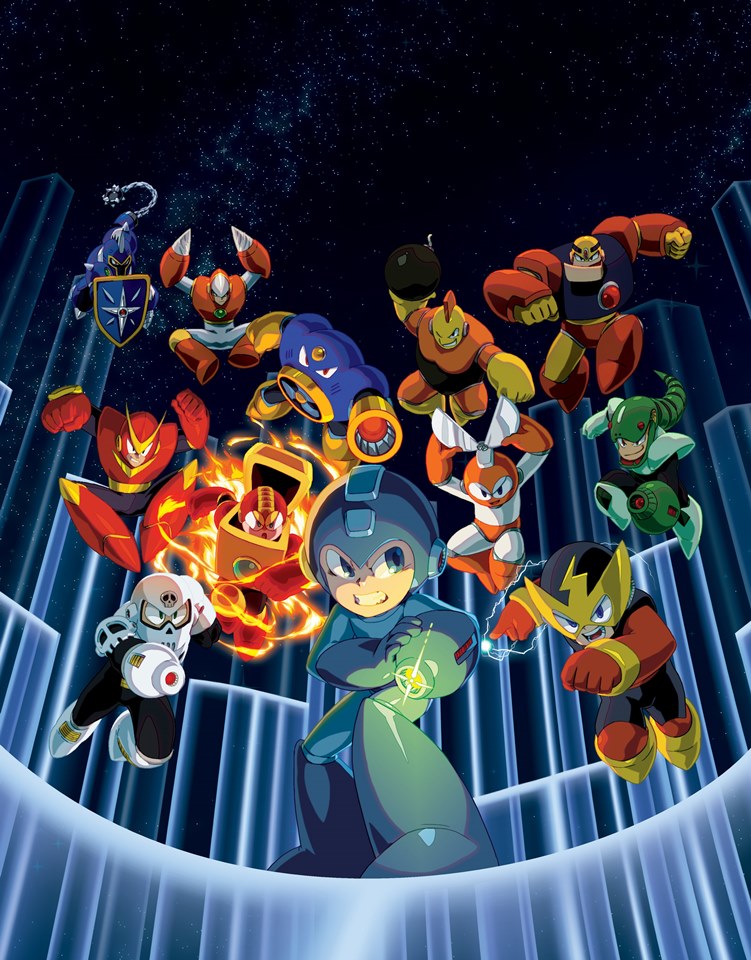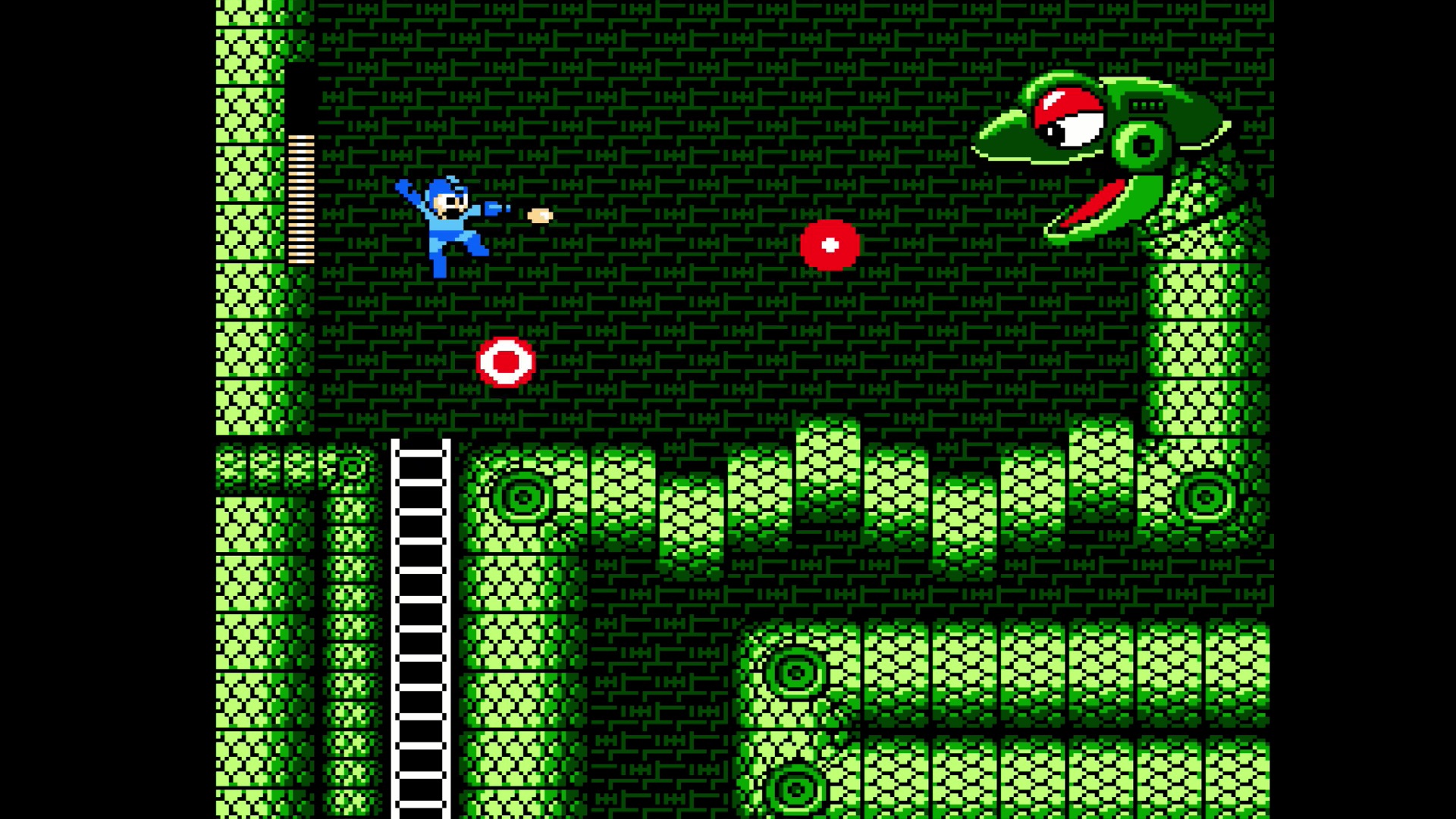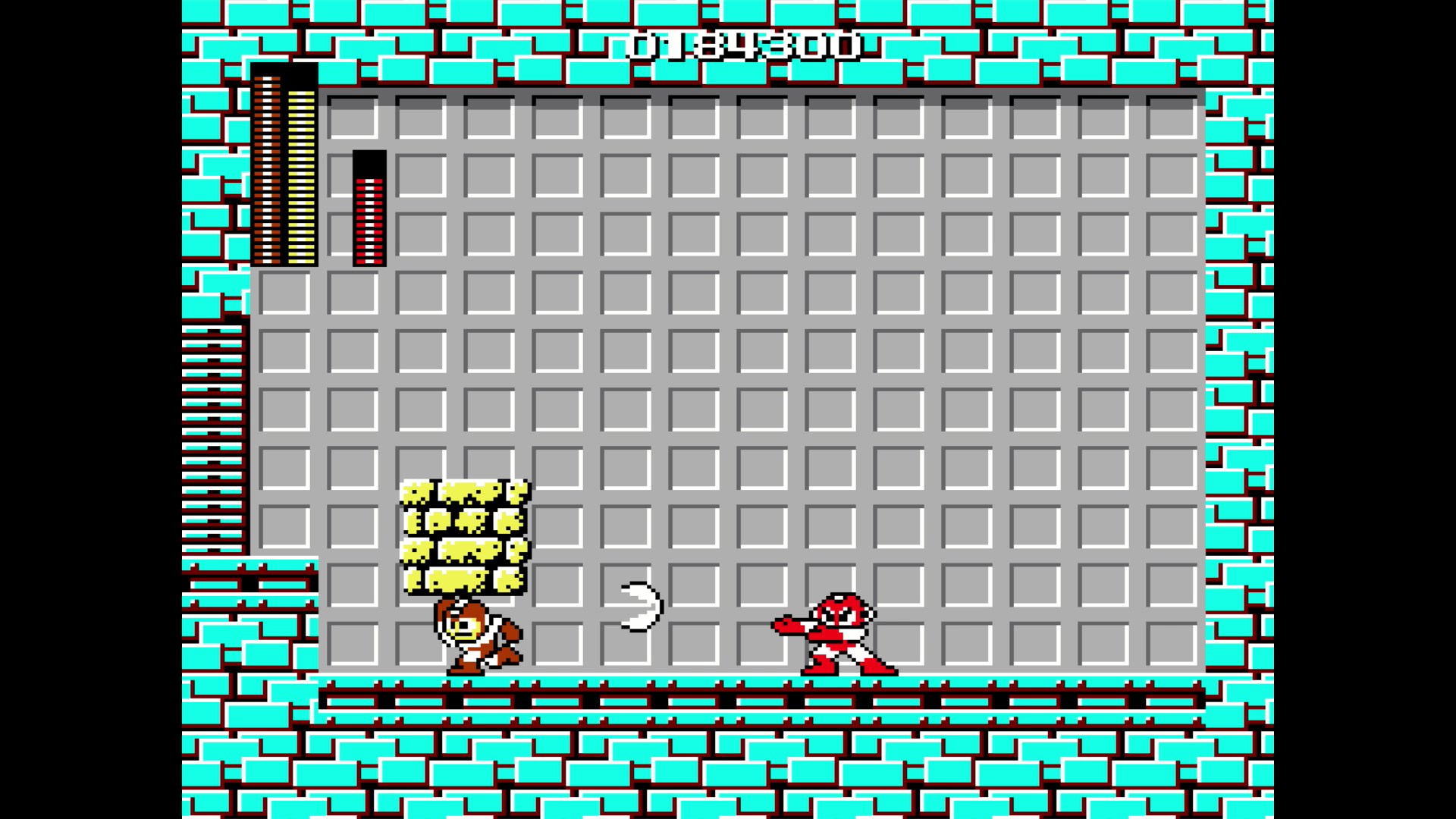 Siliconera has shared new details about Mega Man Legacy Collection's Challenge Mode in an article published today. Read on below for an information summary.
– Challenge Mode has many different objectives
– Ex: rush to defeat all of Mega Man 2's bosses
– Ex: see how quick you can defeat Mega Man's Yellow Devil
– One challenge blends stages from all six Mega Man games into one
– This begins on Cutman's stage from Mega Man and after a fight with a Big Eye, a black hole whisks players to a stage from Mega Man 2
– Each stage transition reloaded Mega Man will a fully charged stock of weapons from the game he jumped into
– Challenges are timed
– Item 2 in Mega Man 2 creates a helpful rocket sled that lets you fly past bottomless pits in one of the Mega Man 2 challenges
– Players have five minutes to complete a challenge
– Your best time is saved
– Challenges include:
– Mega Man 1 – 6 (has levels from all six Mega Man games)
– Mega Man 1 Megamix (a remix challenge only with levels from Mega Man 1)
– Mega Man 1 Robot Rush
– Yellow Devil (a battle with Dr. Wily's Yellow Devil)
– Mega Man 2 Megamix
– Mega Man 2 Robot Rush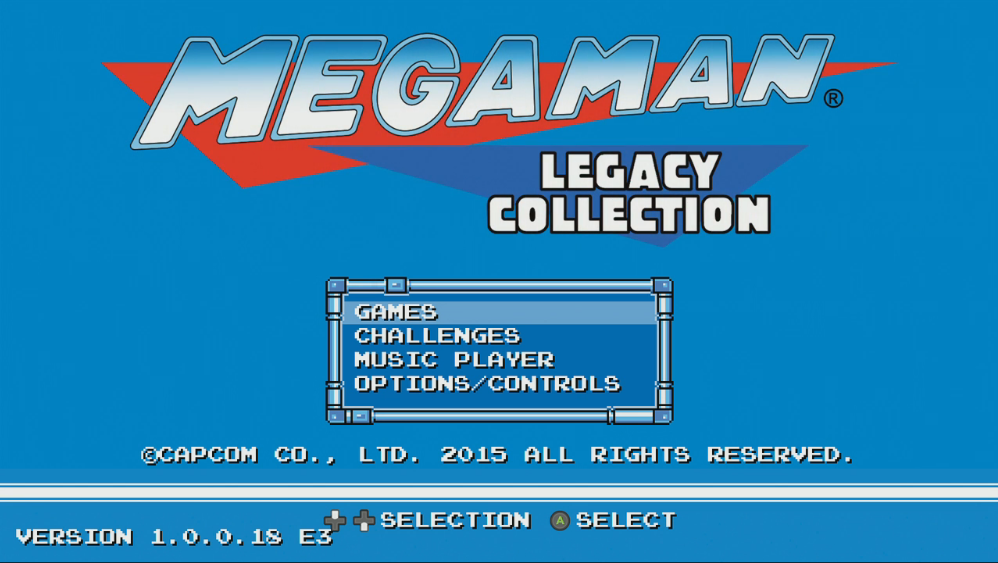 These details come from Capcom's live stream for Mega Man Legacy Collection that was held yesterday…
Rapid fire is in and totally optional
No shoulder button weapon switching
Menus use Japanese artwork; U.S/EU packaging in the museum
Complete Works arranged music on menus, not in-game
All six games retain the one frame button lag from NES
Menu colors are based on the original Mega Man color coordinates from Capom's old licensing manual
Replays limited to 100 individual replays
One save slot per game
Considering a hot key for save/load state
There's a platinum trophy for PlayStation 4
No Navi Mode (i.e in-game hints)
The intent of this collection is to present MM1-6 on modern consoles in the highest quality possible. *If* sales are good, they will consider collecting other Mega Man games.
No 3DS details until much later
They did not specify why the Wii U is being left out, just one of those "not right now" answers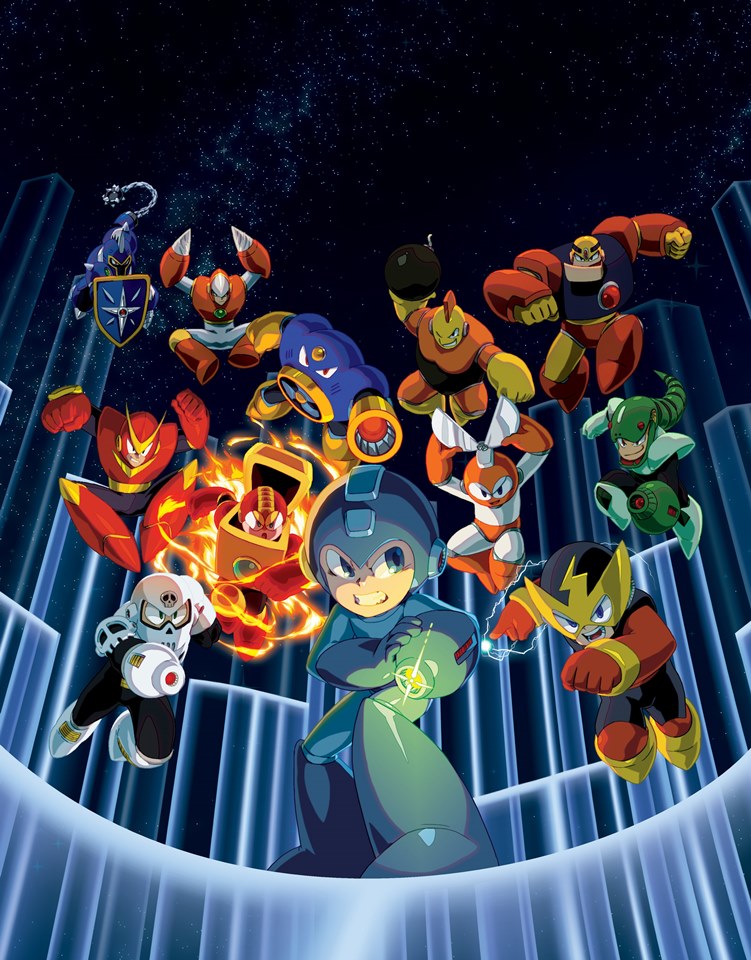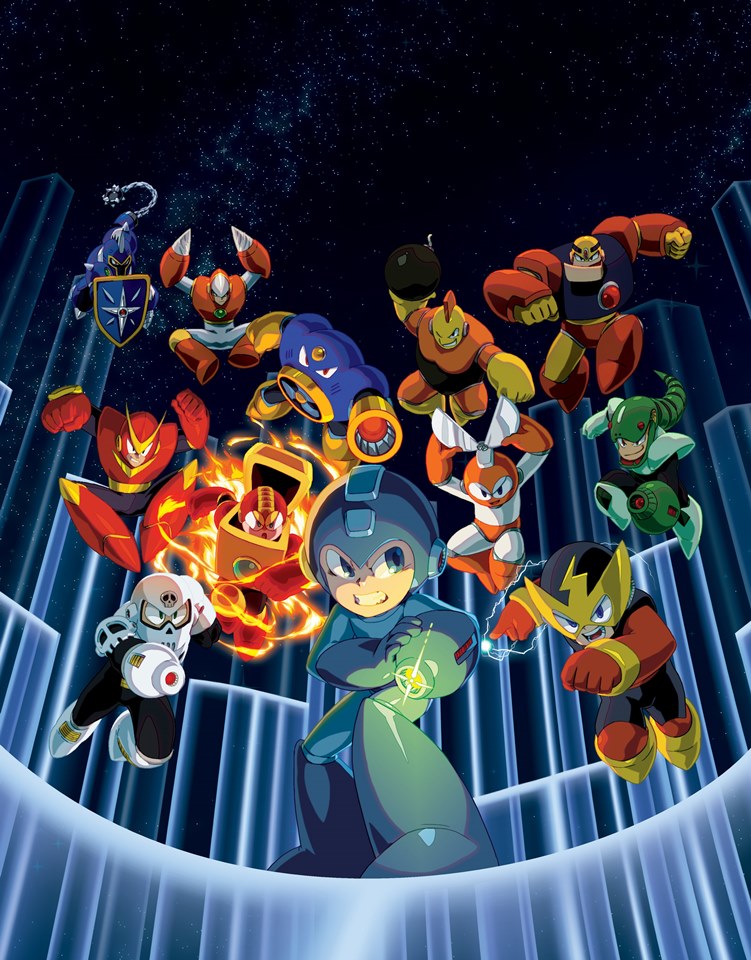 On his Twitter page, Digital Eclipse's Frank Cifaldi has been sharing additional details about the Mega Man Legacy Collection, which was announced earlier in the week.
Here's a summary of what Cifaldi mentioned:
– Save slot for each game
– Won't feature any new art that isn't featured in the big Mega Man 25th anniversary art book
– No filter, NTSC composite simulation, RGB monitor filters
– Unclear if 3D will be supported
– Can stretch 16:9 if you want
– Not restoring unused content from the Mega Man 3 cart
– Audio is apparently "spectacular"
– The team contracted an expert to help with audio
On the project's intent:
My god, though, I promise this isn't a cheap cash-in collection. This is our attempt to prove there's a market for respecting our heritage.

— Frank Cifaldi (@frankcifaldi) June 9, 2015
Decision to focus on the first six Mega Man games:
@ZeroAndShadow @Capcom_Unity because I'd rather spend time on extras than on making more games work

— Frank Cifaldi (@frankcifaldi) June 9, 2015
Mega Man Legacy Collection launches on the 3DS eShop this winter.