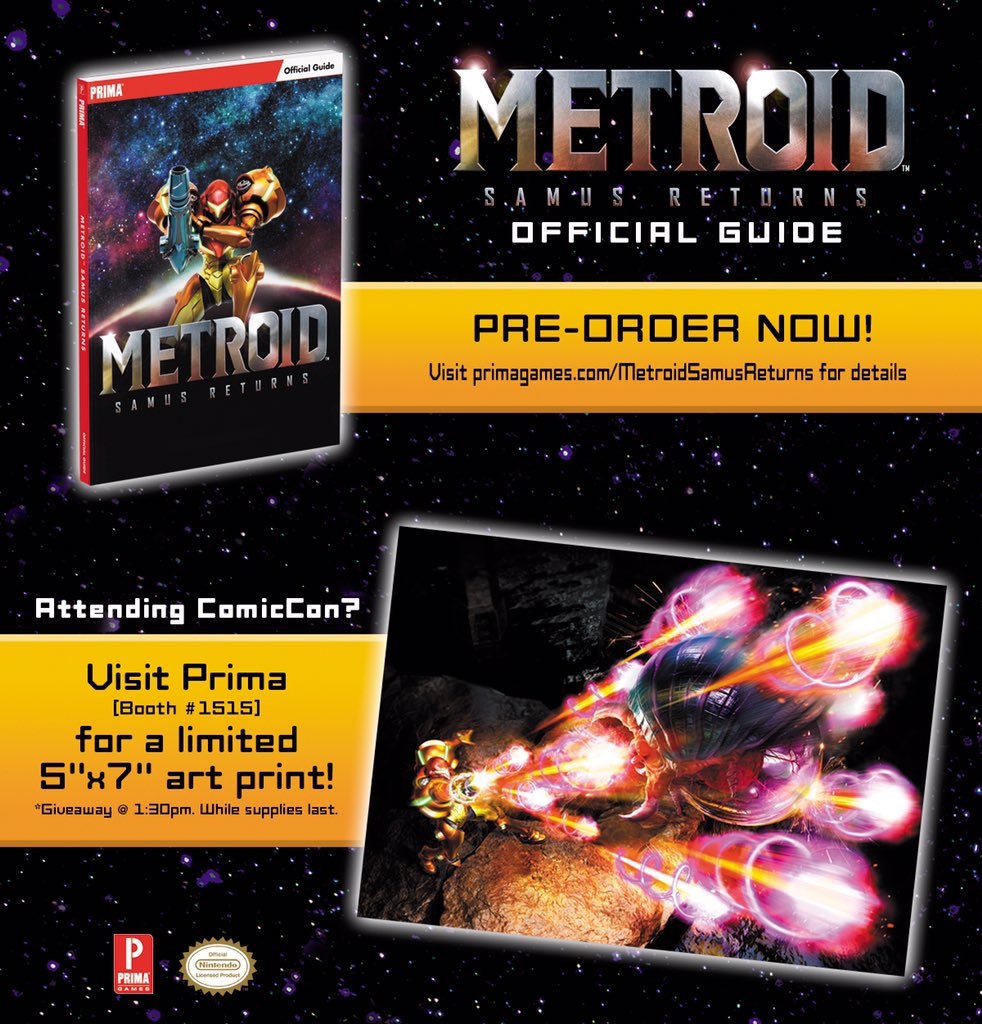 Prima is working with Nintendo on a guide for Metroid: Samus Returns. It will be packed with tips and tips, locations for all collectible items, detailed maps, and more.
Here's the full rundown:
Complete Walkthrough: Traverse the Metroid-infested planet SR388 using the most effective strategies, with tips and tricks straight from Metroid experts!

All Collectible Items: We show you how to get every weapon, ability upgrade, and power-up.

Detailed Maps: Our maps are distinctly illustrated to help you navigate every area and find every secret.

Exhaustive Enemy Database: We cover the behavior patterns and weaknesses of every foe in the game. Never be caught off guard!

Unlockables: Unlock all endings, bonus content, and more!

Free Mobile-Friendly eGuide: Includes a code to access the eGuide, a web-access version of the complete guide optimized for a second-screen experience.
The Metroid: Samus Returns guide launches with the game on September 15. Pre-orders are open on Amazon US, Amazon Canada, and Amazon UK. If you visit Prima's booth at Comic-Con today, you can receive a limited art print.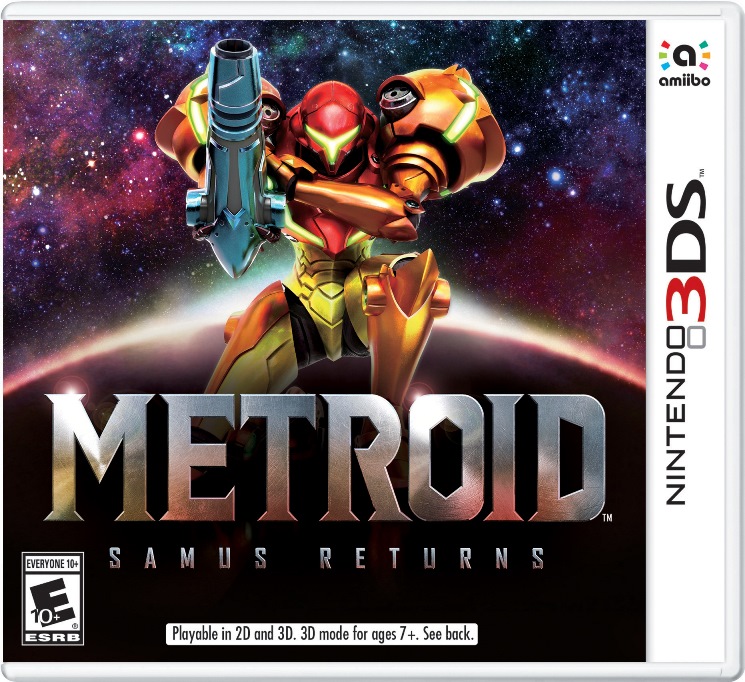 Yet another Metroid: Samus Returns interview has appeared online with Yoshio Sakamoto. In a talk with CGMagazine, Sakamoto commented on the game's new melee counter, working with MercurySteam, how the game was brought to life, heavier action focus, and more.
We've highlighted notable excerpts from the interview below. You can read the full discussion here.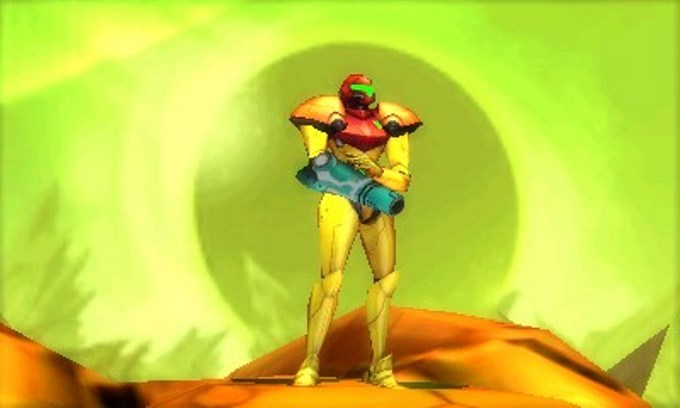 Metroid: Samus Returns producer and series co-creator Yoshio Sakamoto has been fielding media interviews since the title's initial showing at E3 last month. This includes TIME, who has some choice words from Sakamoto.
Among his remarks, Sakamoto touched on what inspired Chozo and the overall aesthetic. And for Samus Returns specifically, he discussed working with MercurySteam and the studio's true understanding of the franchise. Sakamoto also further commented on why it's the right time to remake Metroid II.
Find these excerpts from Sakamoto below. You can read TIME's full piece here for a few more comments.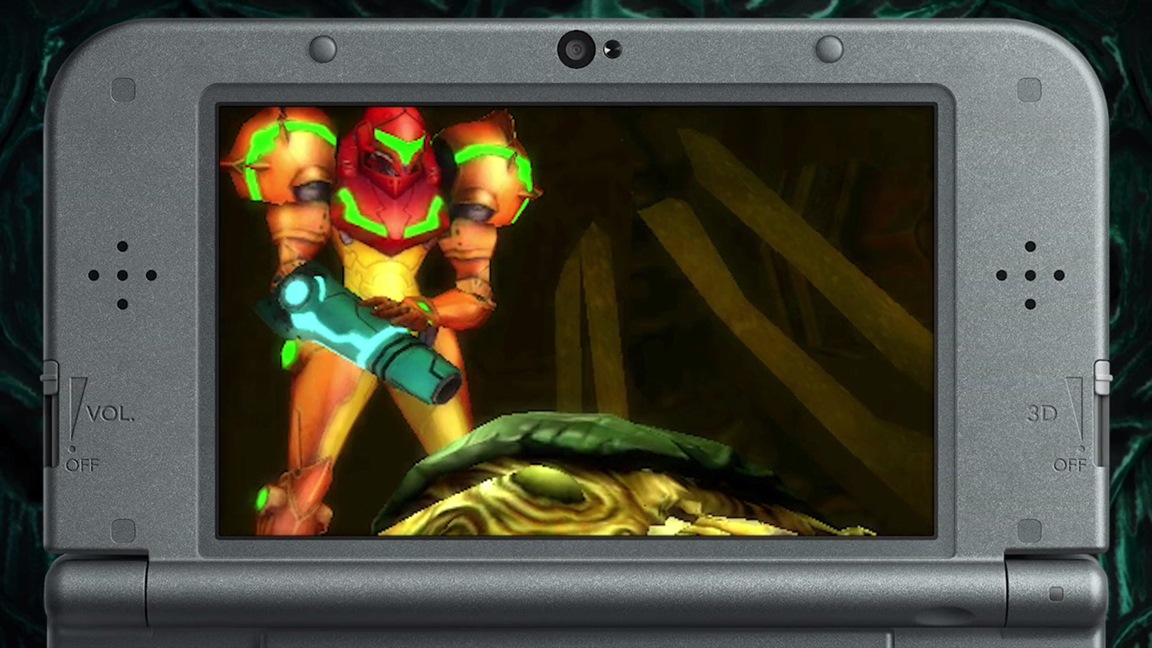 MercurySteam is partnering with Nintendo for the first time on Metroid: Samus Returns. Enric Alvarez, the head of MercurySteam, only had good things to say about the relationship, telling GameReactor that it's "been an amazing experience and an incredible honor."
Here are some select quotes from the interview.
"It has been an amazing experience and an incredible honor. We learned a lot from the best, Nintendo. These days, we often pinch ourselves just in case we are in a dream."

"We have been working with the best. I think this explains pretty much everything about how things went during the development. We were very impressed about the devotion, the care and the quality Nintendo treats the product, and we learned a lot from that."

"Long time fans are going to be extremely pleased. The game is the result of both, on one hand is a Nintendo game, a Metroid game, and on the other hand, I think people will see the MercurySteam influence."
You can hear Alvarez speaking about Metroid: Samus Returns and MercurySteam working with Nintendo towards the end of the video below.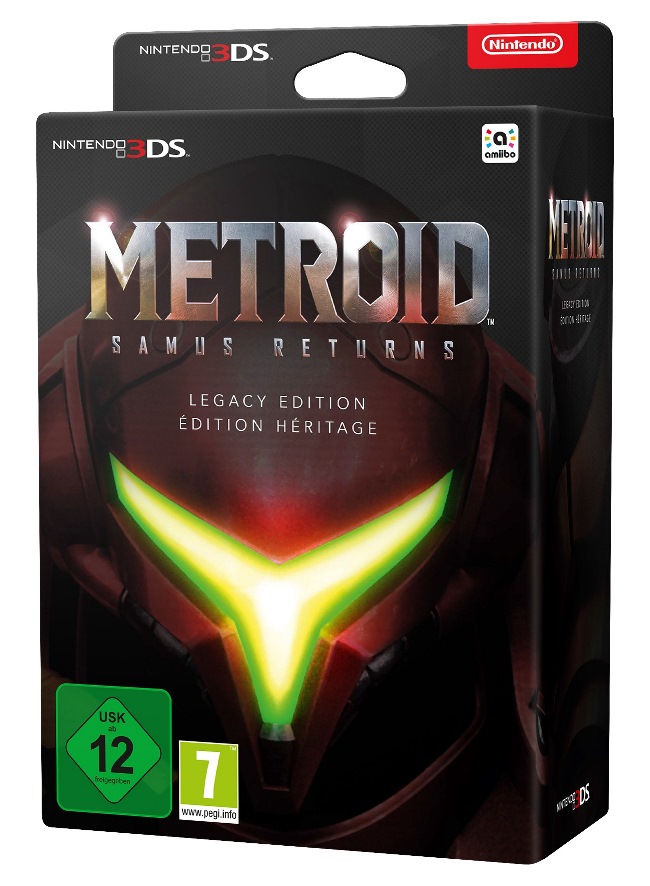 This week brought us a first look at Europe's special Metroid: Samus Returns Legacy Edition. It features all sorts of goodies, ranging from an art book to a steelbook modeled after the original Game Boy Color release.
We have another look at the Metroid: Samus Returns Legacy Edition packaging above. As for the general European boxart, that's below.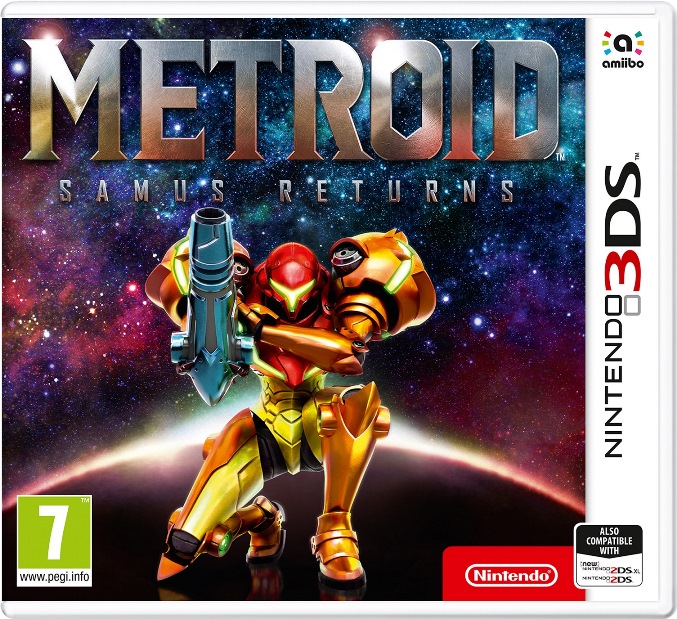 Source: Nintendo PR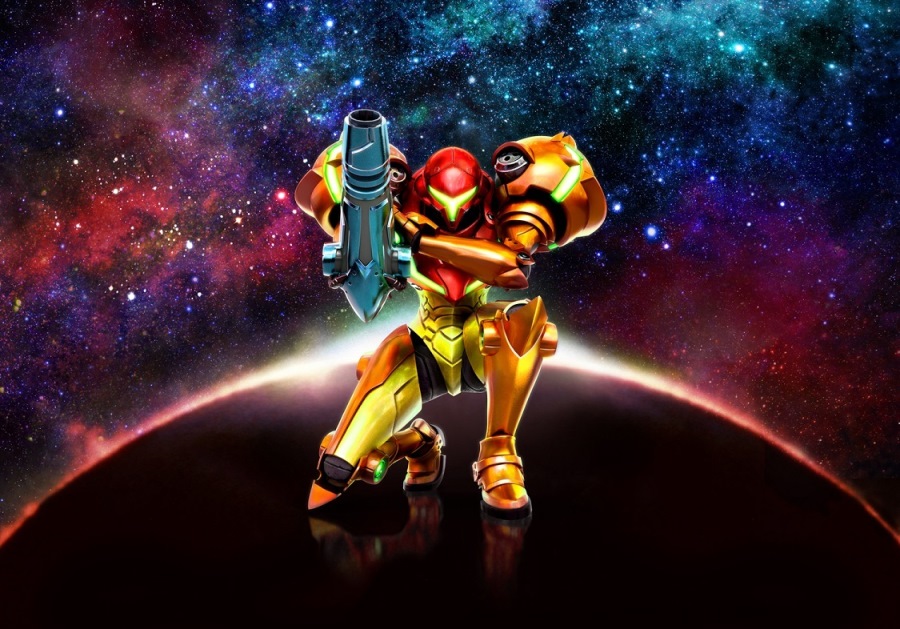 It was rumored a couple of years ago that MercurySteam attempted to pitch a Metroid game for Wii U and 3DS. Then in 2016, the studio denied that report. What makes things really interesting is that, last week, Nintendo and MercurySteam announced Metroid: Samus Returns for 3DS.
So what happened here? Liam Robertson, who reported on the rumor originally, shared his latest findings in a new video.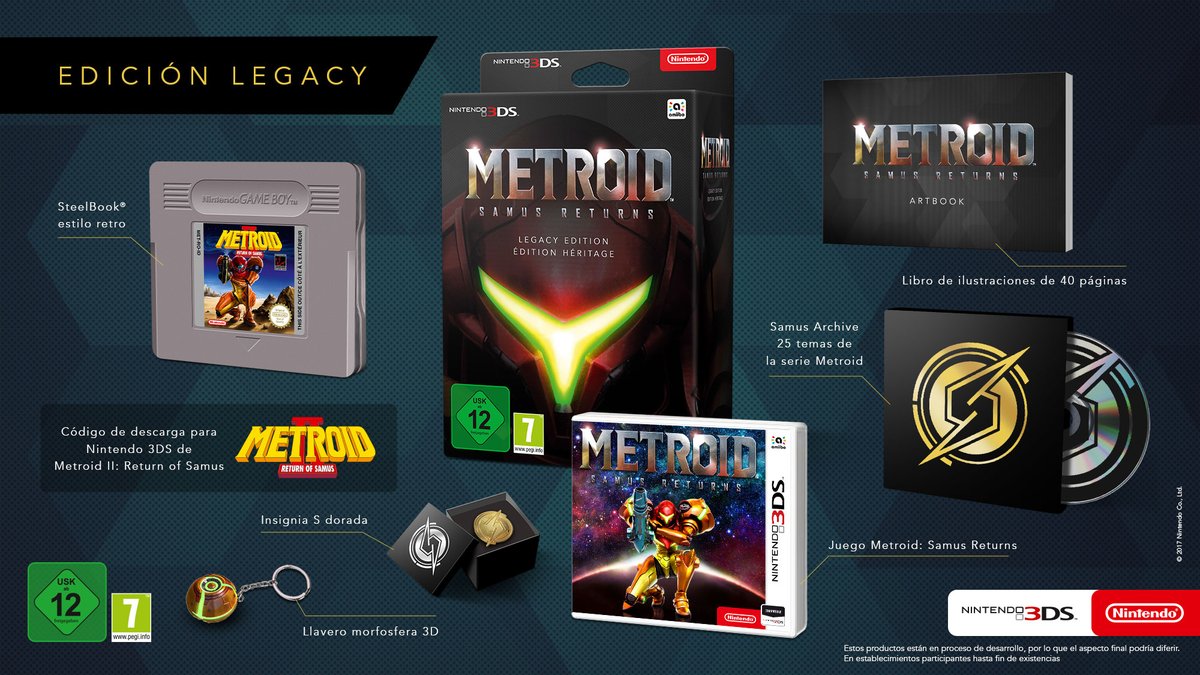 Whereas Metroid: Samus Returns will have a special edition in North America, Europe is receiving something that is much more special. Nintendo provided a first look at the Metroid: Samus Returns Legacy Edition today.
The Metroid: Samus Returns Legacy Edition will naturally include a copy of the game. Other than that, Nintendo is including a steelbook in the style of a Game Boy cartridge, download code for Metroid II on the 3DS Virtual Console, artbook, soundtrack CD, gold "S" pin badge, and Morph Ball 3D keyring,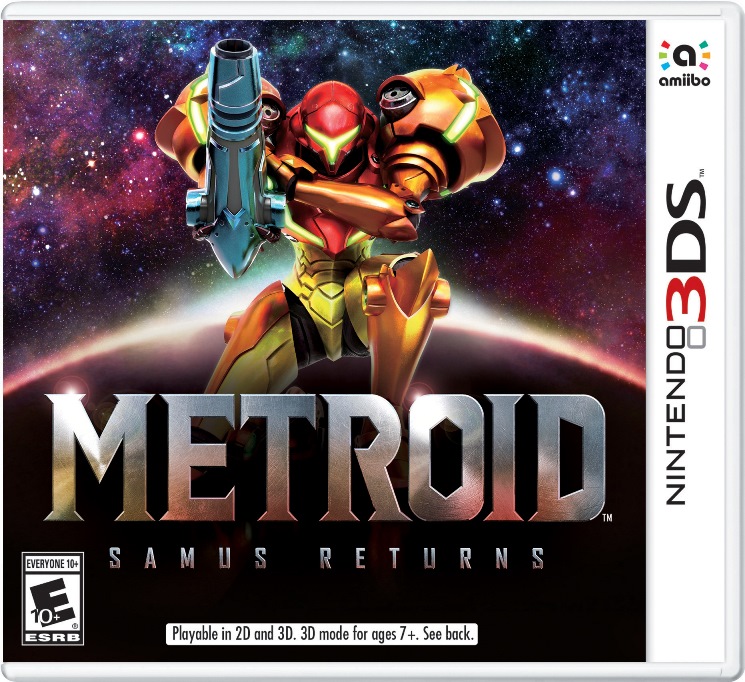 Kotaku was one of several outlets that went hands-on with Metroid: Samus Returns at E3 last week. The site also spoke with some of the people involved with the game.
According to Tim O'Leary from Nintendo Treehouse, development is complete. Perhaps that not massively surprisingly given how it's due out in just a few months. Still, it's pretty interesting to hear.
Kotaku also shares some new comments from producer Yoshio Sakamoto. Sakamoto was asked why Samus Returns is on 3DS rather than Switch, why it's taken so long for a new 2D Metroid, criticism of Metroid: Other M, and how the 2D / 3D Metroids are handled at Nintendo.
Continue on below for Sakamoto's comments. You can find a few more on Kotaku here.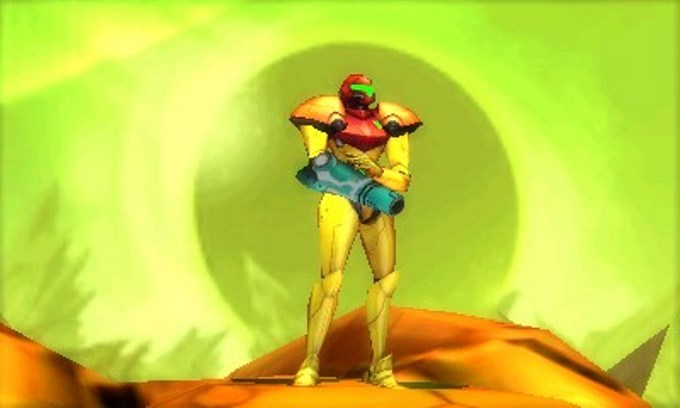 Game Informer caught up with two of the developers working on Metroid: Samus Returns at this year's E3. The site spoke with Nintendo producer Yoshio Sakamoto and José Luis Márquez of MercurySteam.
During the conversations, there was talk about why Metroid II is being remade and bringing back 2D Metroid. Sakamoto was also asked to clarify the story of making Samus female at the end of the original Metroid.
Continue on below for some excerpts from the interview. The full talk is over at Game Informer.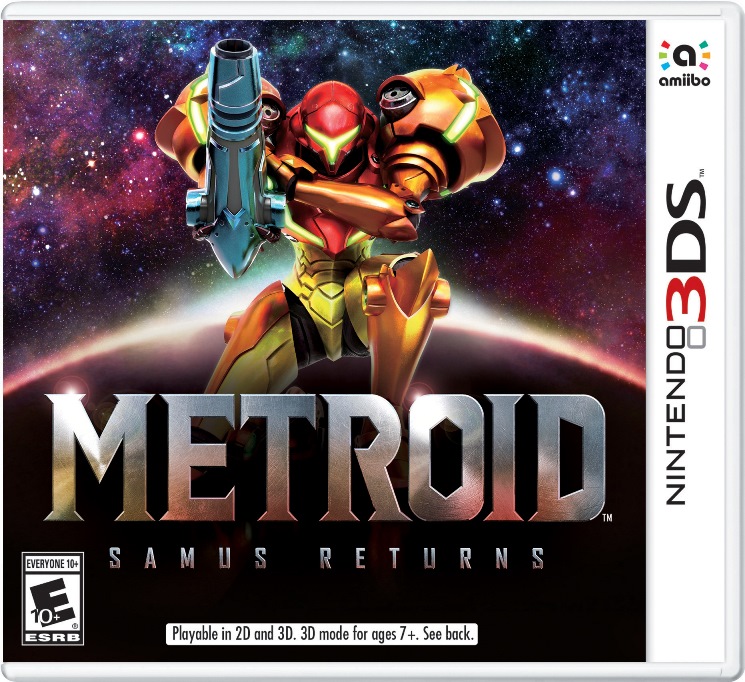 This information comes from Metroid producer Yoshio Sakamoto and MercurySteam's Jose Luis Márquez…
On whether Nintendo reached out to MercurySteam or the other way around…
There was a very fateful meeting, so we'll tell you that to start off with.
I just wanted to start out by saying I've been wanting to make a 2D Metroid game with today's technology for quite a long time. It wasn't only my personal desire, but also because I know there are a lot of people out there in the world who have been clamoring for a 2D Metroid game.
For myself, I've been wanting to revisit that fundamental, basic, core essence of Metroid, that 2D gameplay, and I was considering ways to go about taking on that challenge. That was more than two years ago.