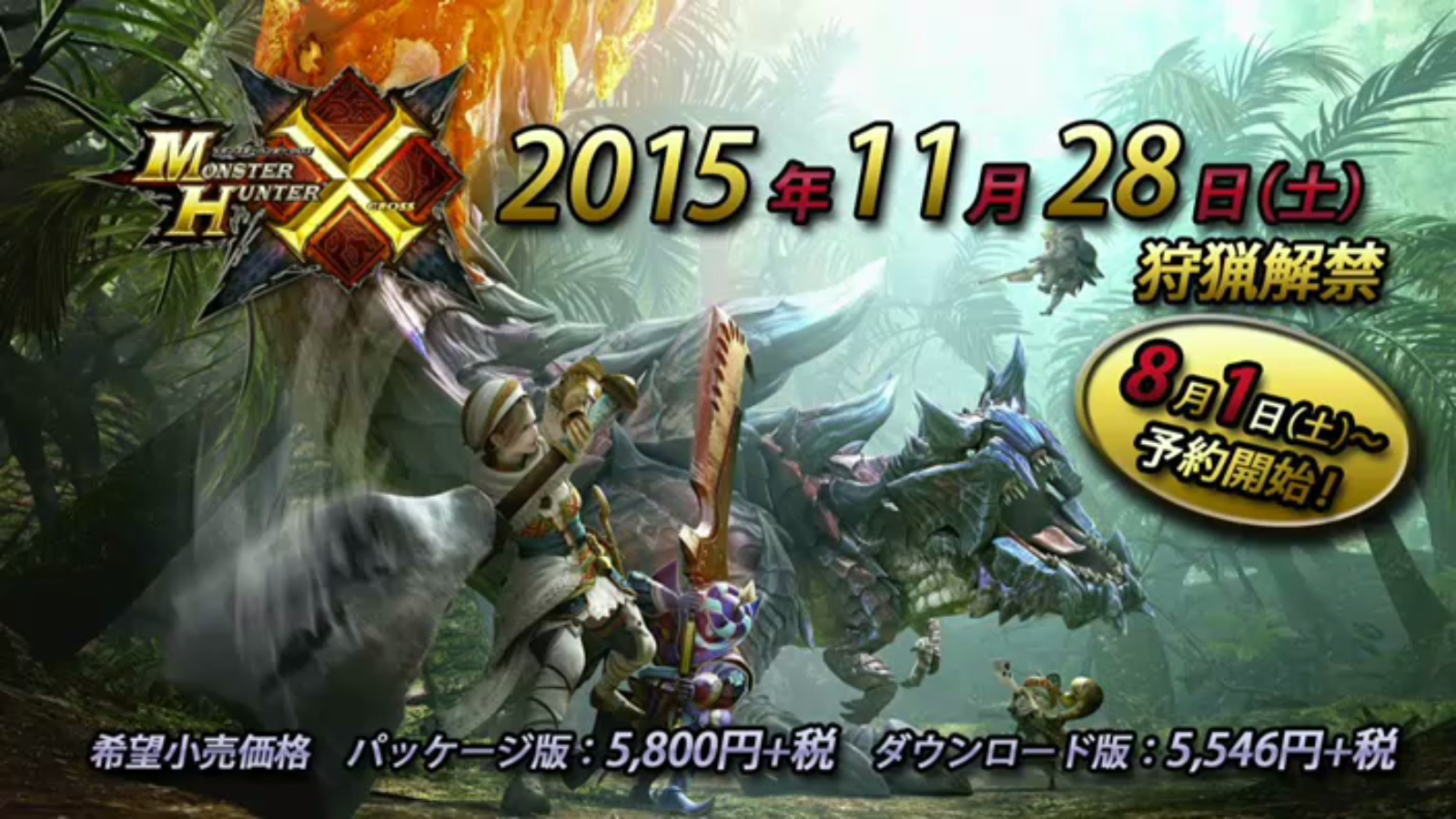 Several off-screen Monster Hunter X videos have come in from the game's showing in Taiwan. Check them out below.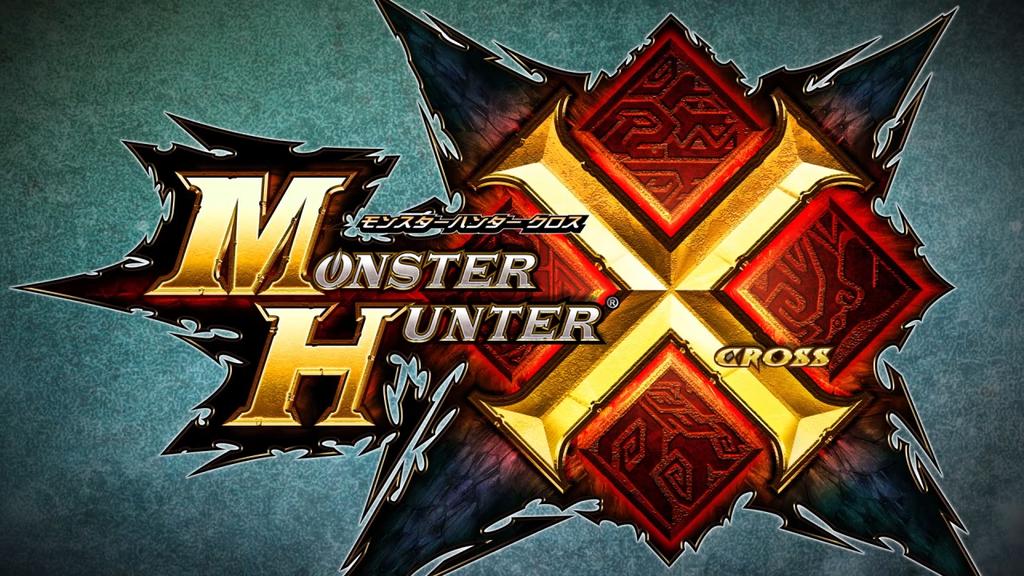 During a Monster Hunter X showing in Japan, Capcom shared a few more details about the 3DS action title. Here's the latest information:
– The game was "made deliberate design choices to ease new players in"
– They hinted at what is sounds like earlier maps have less terrain elevation so that new players can get slowly used to the mechanics
– When asked if there will be a Monster Hunter XG Shintaro Kojima (producer) said nothing has been decided, he just wanted everyone to experience MHX
– Will have same DLC quest system and at the same frequency as MH4G
– "It's not only about expanding the game, but keeping players excited"
– New monsters will have new ecology videos to look forward to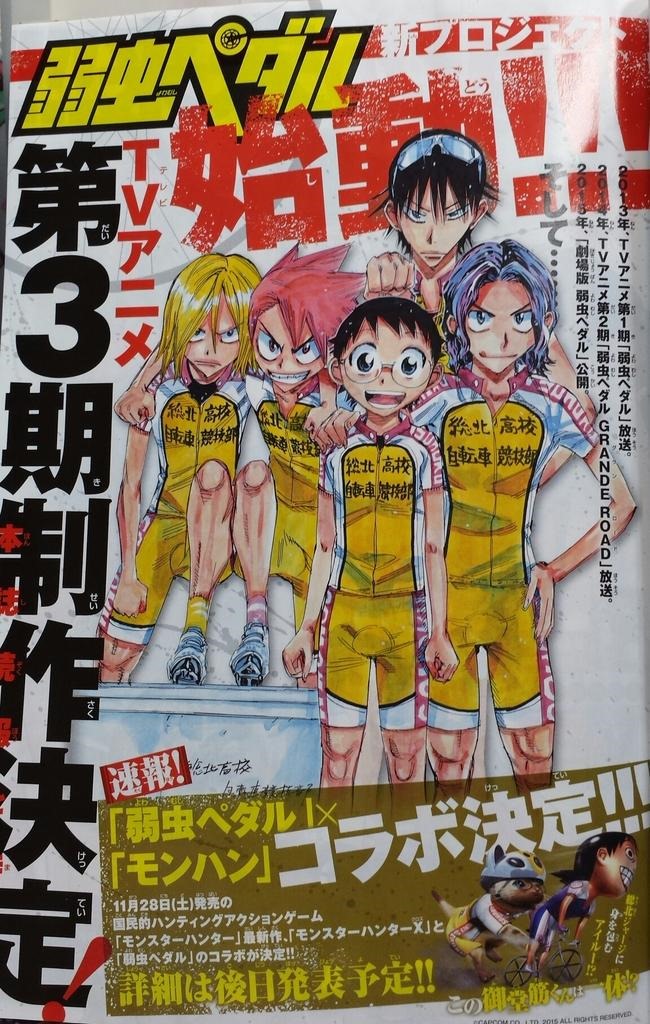 Monster Hunter has been known for its various collaborations over the past few years. In fact, with Monster Hunter X we've already heard about Capcom's plans to team up with Tetsuya Nomura and the Sanrio mascot Kirimi-chan. Weekly Shonen Champion reveals another collaboration in its latest issue.
Monster Hunter X will have a collaboration featuring the anime Yowamushi Pedal. On the cover shown above, a Felyne is depicted in Sohoku's bicycle racing club uniform, and we also see a chibi Akira Midousuji. Specific details about the collaborations are under wraps for now.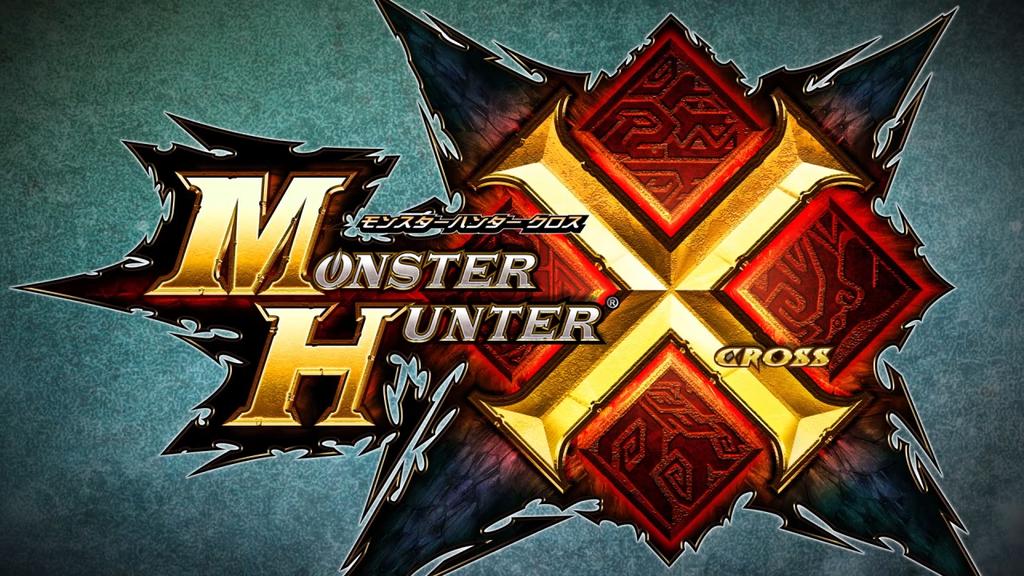 Capcom's Monster Hunter X is releasing not too far from now in Japan, and with that comes two brand new 3DS themes! Check them out below: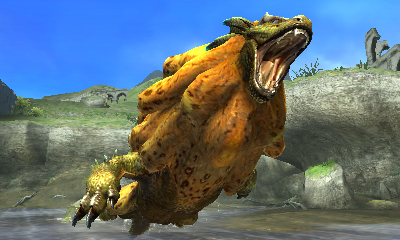 Capcom sent out another batch of screenshots from Monster Hunter X today. We're able to see the latest hunting styles as well as the newest monsters. Check out the various images in the gallery below.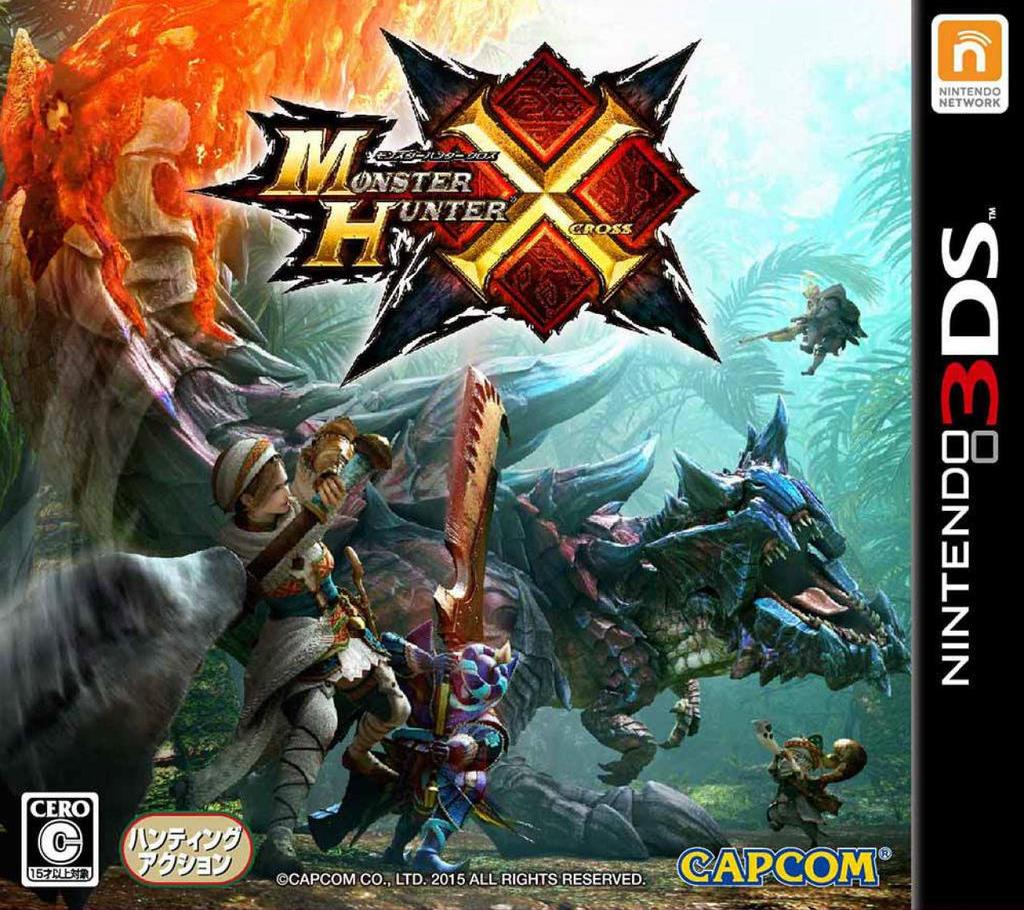 The latest episode of Capcom TV was held earlier today, and it gave us another look at Monster Hunter X. We've embedded the video below. It should kick off right where the Monster Hunter X footage begins.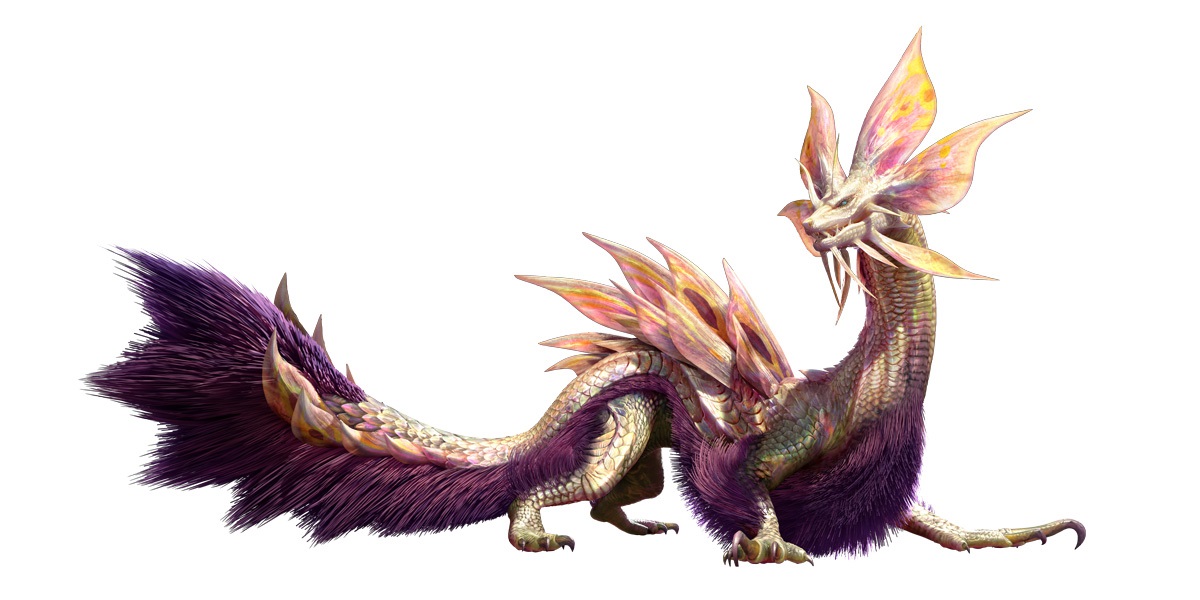 Capcom prepared an official set of screenshots from Monster Hunter X today. The images include the Nyanter Mode which we previously covered as well as Tamamitsune, one of the four main monsters. You can find all of the images below, along with a single shot of Keiryuu (mountain stream area).
Tamamitsune is an agile creature who can use the "Water Breath" attack, which gives players a status ailment. This covers the hunter's body in foam, causing them to slip and slide on the ground.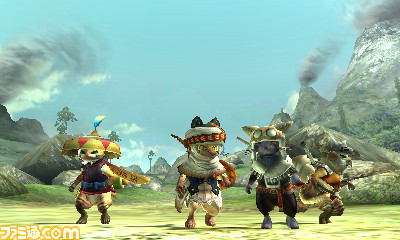 Thanks to Famitsu, we have a number of new screenshots of Monster Hunter X's Nyanter Mode. We've rounded up the images below.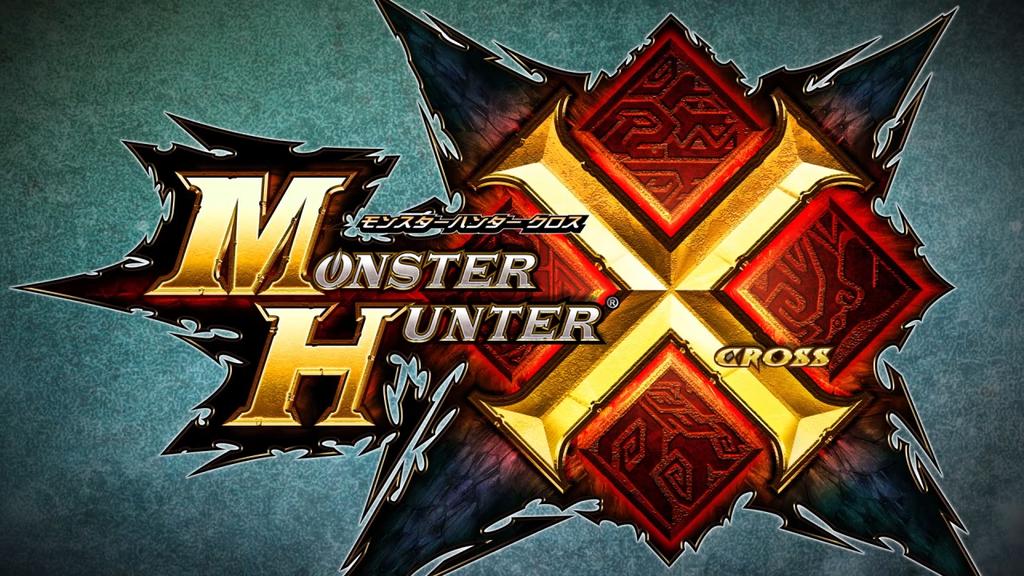 Many games in Japan these days receive their own soundtrack, and that's no different with Monster Hunter X.
On December 16, Capcom will ship the two-disc Monster Hunter X soundtrack, which comes with a total of 42 songs. Pricing is set at 3,000 yen.
Uratani Reo, coming from BlackLute, is leading the way on the soundtrack. Confirmed tracks include Beruna Village, Ancient Forest, and songs for the four main monsters.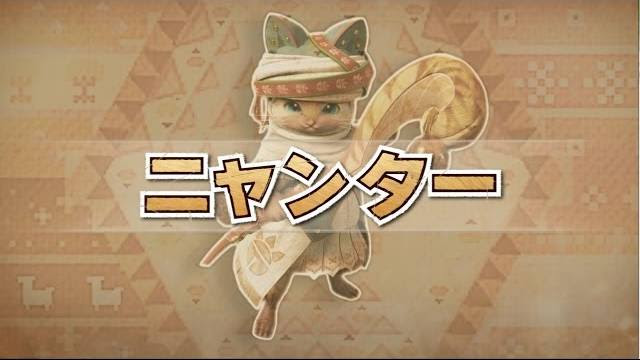 The big piece of Monster Hunter X news coming out of the Tokyo Game Show is the game's Nyanter Mode. This allows players to go through the game as a Felyne. You can read up a few details concerning the mode below, courtesy of Siliconera.
– Nyanters specialize in movement and various forms of support
– Players can switch into a Nyanter by selecting one of your Palico Felynes at anytime before accepting a quest
– Go as a Nyanter and have your two Palicoes tag alone in single-player
– Nyanters have their own exclusive quests
– They can also play any quest a regular Hunter can
– You can tag up to make a party of four Nyanters with your friends
– No stamina gauge for Nyanters
– Controls are the same as Hunters
– They can also run around with their weapons unsheathed
– You can dig underground to avoid attacks when things get dangerous
– They can do other similar actions as Hunters, such as gathering
– They are faster at it and don't need to carry around Pickaxes or Bug Nets since they have their own that lasts forever
– There are two acorns on the top-left part of the screen that counts as a couple of extra lives for the Nyanter
– They get KO'd once all Acorns are lost
– Place traps, use flutes, and the new Trampoline