Update: Kung-Fu Heroes, another probable VC release, has also been rated.
---
Over on the OFLC, Flying Dragon: The Secret Scroll received an official rating. This should mean that the game is coming soon to the western Virtual Console. In Japan, Flying Dragon: The Secret Scroll was just released on Wii U last Wednesday.
Another Street Fighter game seems to be planned for the Wii U Virtual Console. Last week, Super Street Fighter II Turbo Revival was rated by the OFLC. For those unaware, it's a Game Boy Advance title with a new title screen and character illustrations.
Picross e5 appears to be heading west soon. A rating for the game has appeared on the OFLC – Australia's classification board – which should be a sign of an upcoming release. We'll follow up with Jupiter to see if we can narrow down a release date.
Mappy-Land has received a rating from Australia's classification board. The listing should hint at a Virtual Console release on Nintendo's platforms sometime in the future. It's only a matter of time really!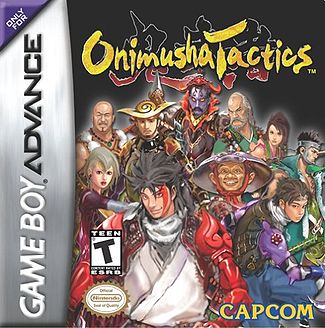 Capcom's Onimusha Tactics has been rated by the OFLC. Generally, these sort of listings indicate that a Virtual Console release is planned for the future. Here's hoping that we'll be seeing Onimusha Tactics on the Wii U eShop soon!
The OFLC has rated a pair of Natsume-published Game Boy Color titles. Earlier today, Lufia: The Legend Returns and Harvest Moon 3 were added to the Australian classification database. Here's hoping we'll be seeing them on the 3DS eShop soon.
Capcom appears to be bringing two more Mega Man games to the Virtual Console. Today, Mega Man Battle Network 3's Blue and White versions were rated by the OFLC. These two GBA titles should be made available for the Wii U Virtual Console in the future.