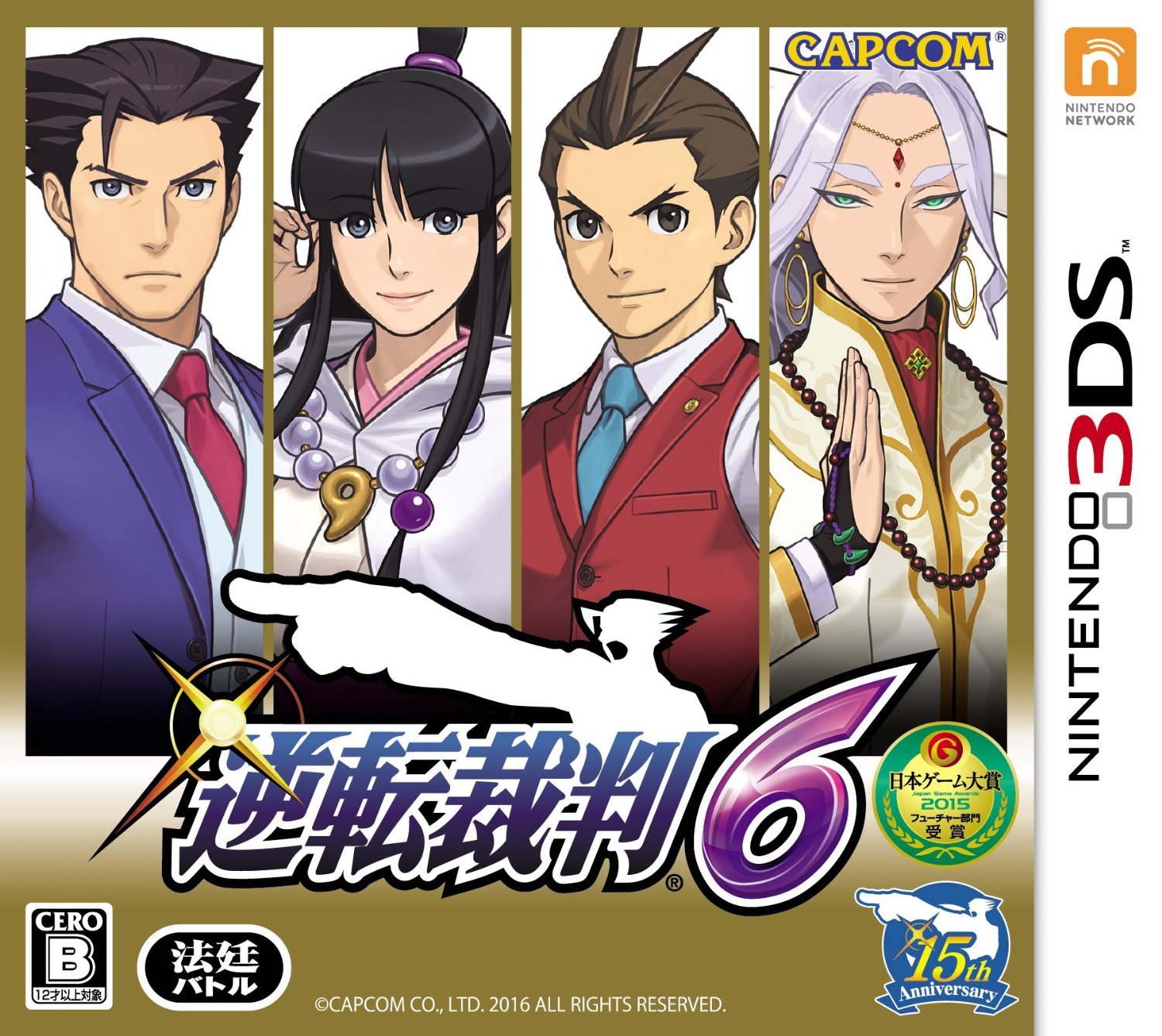 Even though Phoenix Wright: Ace Attorney – Spirit of Justice is just a few days away from launching in Japan, Famitsu does have some additional information to share. This week's issue sheds light on the Apollo vs. Phoenix face-off as well as the DLC episode.
First, when it comes to the Apollo and Phoenix's battle, a certain piece of evidence causes the two characters to clash. Blackquill is called as a witness in a trial (unknown if these two incidents are one and the same). After finding the spectator's seats too "boring", he hops behind the defense's desk to act as support.
Famitsu also details the DLC episode Turnabout Across Time. Here's the rundown on that:
– Larry introduces Phoenix to his bride-to-be, Shizuku Ootsube
– Shizuku: a maid working in the Haguruma household
– Shizuku claims that just after she was married, she was attacked and nearly killed, only to travel back in time at the critical moment
– She now finds herself the suspect instead
– Shizuku also says Larry's got his head screwed on backwards as usual – she's getting married to a man named Raito, the blue-haired mechanic
– Phoenix and Maya meet both Raito and Edgeworth when they head to the scene to investigate
– They soon find themselves going up against Edgeworth in court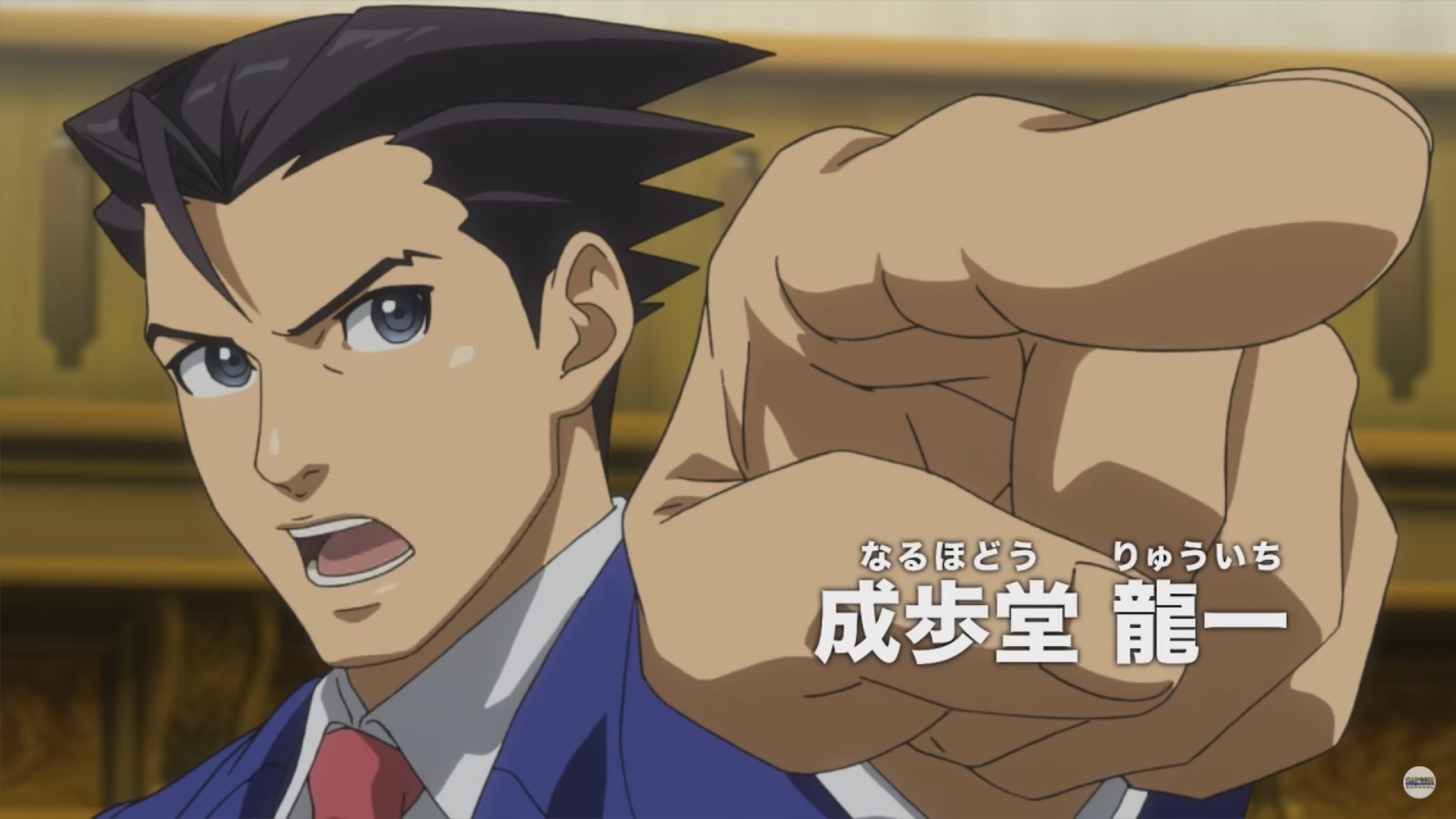 Capcom continues its promotional efforts of Phoenix Wright: Ace Attorney – Spirit of Justice in Japan with a new commercial. We have it below.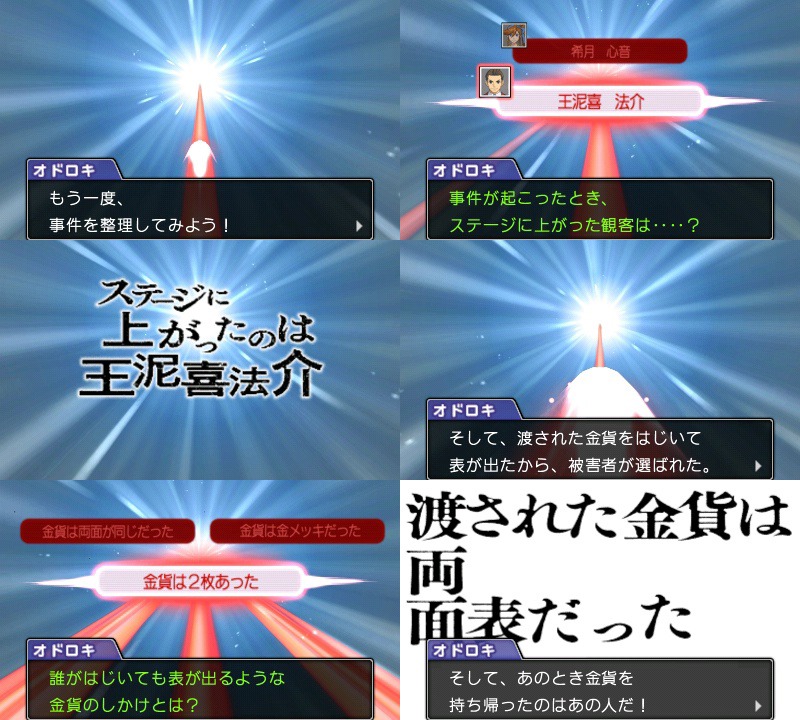 Capcom still has some information to share on Phoenix Wright: Ace Attorney – Spirit of Justice. In today's update, the company touches on the "Revisualization" system, returning from Dual Destinies.
Here's the breakdown:
– When the courtroom battle reaches its final stage and it seems you need another step to fully grasp hold of the truth, a "Revisualization" is triggered to reach a decisive conclusion
– You're allowed to review the facts revealed in the court up until that point
– Seek out a route that leads to the truth while organizing events
– Select the correct route using logical reasoning
– It's possible to review again any number of times to reach the truth if you make an error
Phoenix Wright: Ace Attorney – Spirit of Justice launches on June 9 in Japan and this September in the west.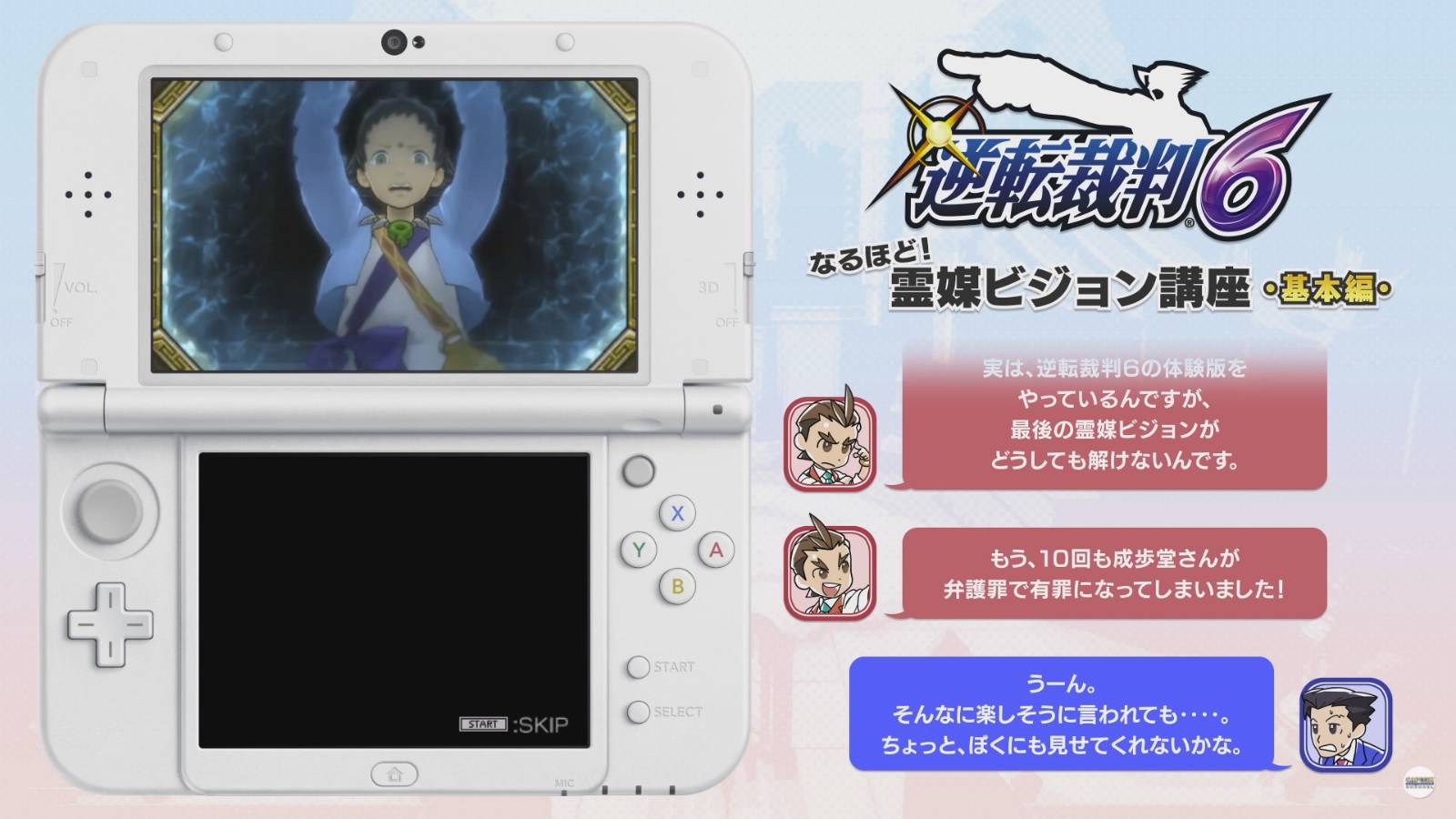 The newest video for Phoenix Wright: Ace Attorney Spirit of Justice focuses on the title's Seance Vision mechanic. Take a look at it below.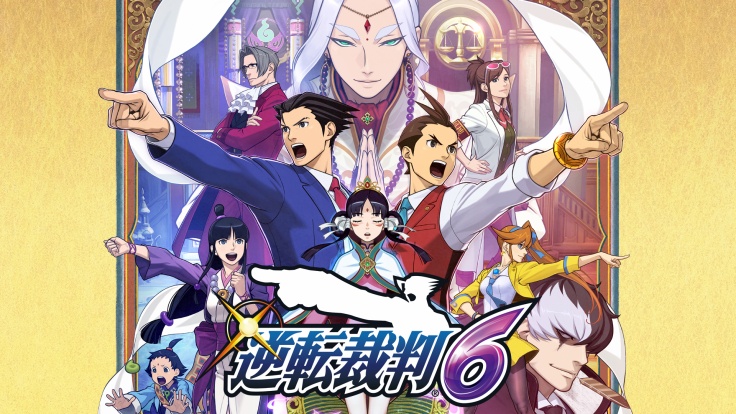 Update: Court-Records has uploaded a version with English subtitles.
---
Capcom has published a video for the newly-revealed Phoenix Wright: Ace Attorney – Spirit of Justice chapter DLC. That's below:
We also have a live stream recording from an event held in Japan today: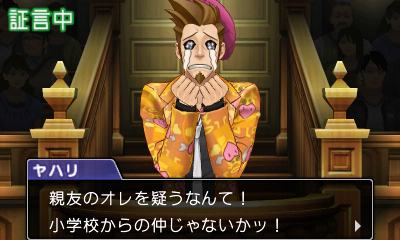 Capcom has announced the first bit of DLC that will come to Ace Attorney: Spirit of Justice, although the announcement is currently for Japan only. The "Turnabout that Crosses Time" will be a plotline that takes place after the story of the regular game (and will not even be playable until the main story is completed). The DLC will launch June 30th, and it will actually be free for players until July 21st. It is also described as a complete volume, containing investigation and courtroom sections, and starring Phoenix Wright, Maya Fey, Miles Edgeworth, and Phoenix's childhood friend, Larry Butz.
The DLC will also be given an introduction during a livestream later today, which can be viewed here. If any important info comes of this stream, we'll let you know.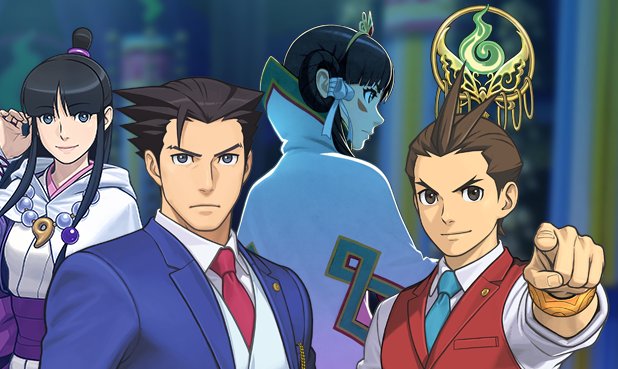 Footage is in of the new Phoenix Wright: Ace Attorney – Spirit of Justice demo from Japan. Check out a playthrough of it below.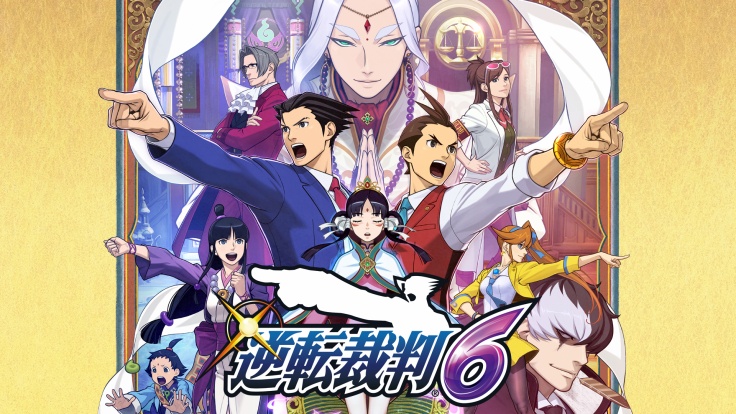 Capcom has published the third and final Japanese trailer for Phoenix Wright: Ace Attorney – Spirit of Justice. Watch it in full below. It's in Japanese at the moment, but subtitles should be added in shortly.