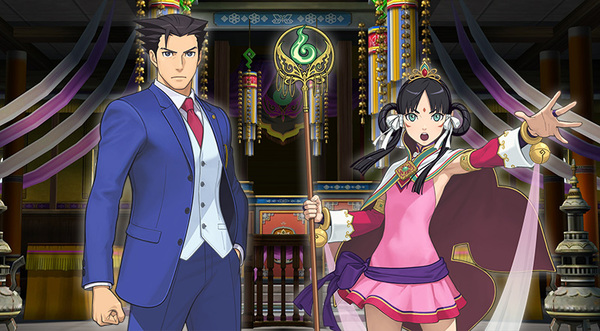 Capcom just published a new blog entry on their website, examining the history of Phoenix Wright and giving us a more in-depth look at his new nemesis, Rayfa Padma Khura'in, who makes her debut in the upcoming game Ace Attorney – Spirit of Justice. You can find the blog post below.
With a recently announced September 8th release date, Phoenix Wright: Ace Attorney – Spirit of Justice is now less than a month away! The sometimes serious, often goofy, but always loveable cast of the Ace Attorney series has grown significantly over the years, so today we're kicking off the first in a series of character profiles to tell you about what some of the returning characters have been up to, and introduce some of the characters they'll meet along their journey in the upcoming game. Today we have the legendary attorney himself, Phoenix Wright, and series newcomer, the Royal Priestess and Princess of the Kingdom of Khura'in, Rayfa Padma Khura'in (and I thought "Chief Prosecutor" was a fancy title…).

Phoenix Wright, currently head of the Wright Anything Agency, has been around since the very beginning. That's probably not a surprise to most, even if you're not familiar with the series. His name's right there in the title after all. Phoenix has been through quite a lot since his early days as a rookie attorney, when he first took on a case defending his childhood friend, Larry Butz, against a murder accusation. Thanks to the help of his boss and mentor, Mia Fey, and his own deduction skills, Phoenix cemented his ability to turn the case around when he was on the brink of defeat, ultimately proving Larry's innocence.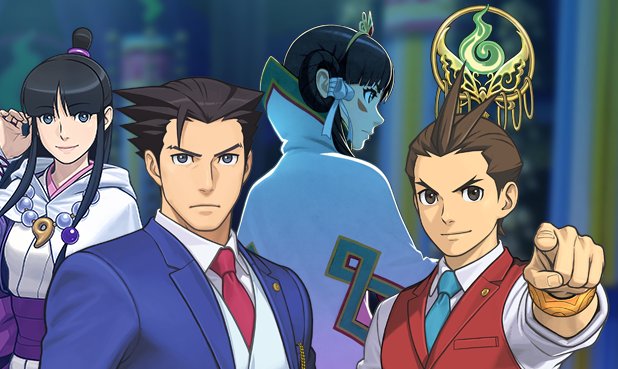 Last month, we shared some excerpts from a Phoenix Wright: Ace Attorney – Spirit of Justice developer interview included in a recent issue of Japanese magazine Nintendo Dream. If you missed it, head on over here for tidbits about Maya's return, scrapped ideas, and more.
What we translated didn't actually cover Nintendo Dream's entire discussion. There were also several pages dedicated entirely to talk about the different characters in the game, ranging from big ones like Phoenix and Apollo up through new additions such as Ahlbi. We now have an extremely lengthy summary based on the interview with Motohide Eshiro (producer), Takeshi Yamazaki (director), and Takuro Fuse (co-director).
If you decide to proceed, be aware that there are some light spoilers. The summary covers characters included in multiple cases.
Page 1: Phoenix Wright, Apollo Justice, Athena Cykes
Page 2: Maya Fey
Page 3: Rayfa Padma Khura'in (bonus: early concept art)
Page 4: Nahyuta Sahdmadhi (bonus: early concept art)
Page 5: Case 1 characters
Page 6: Case 2 characters
Page 7: Case 3 characters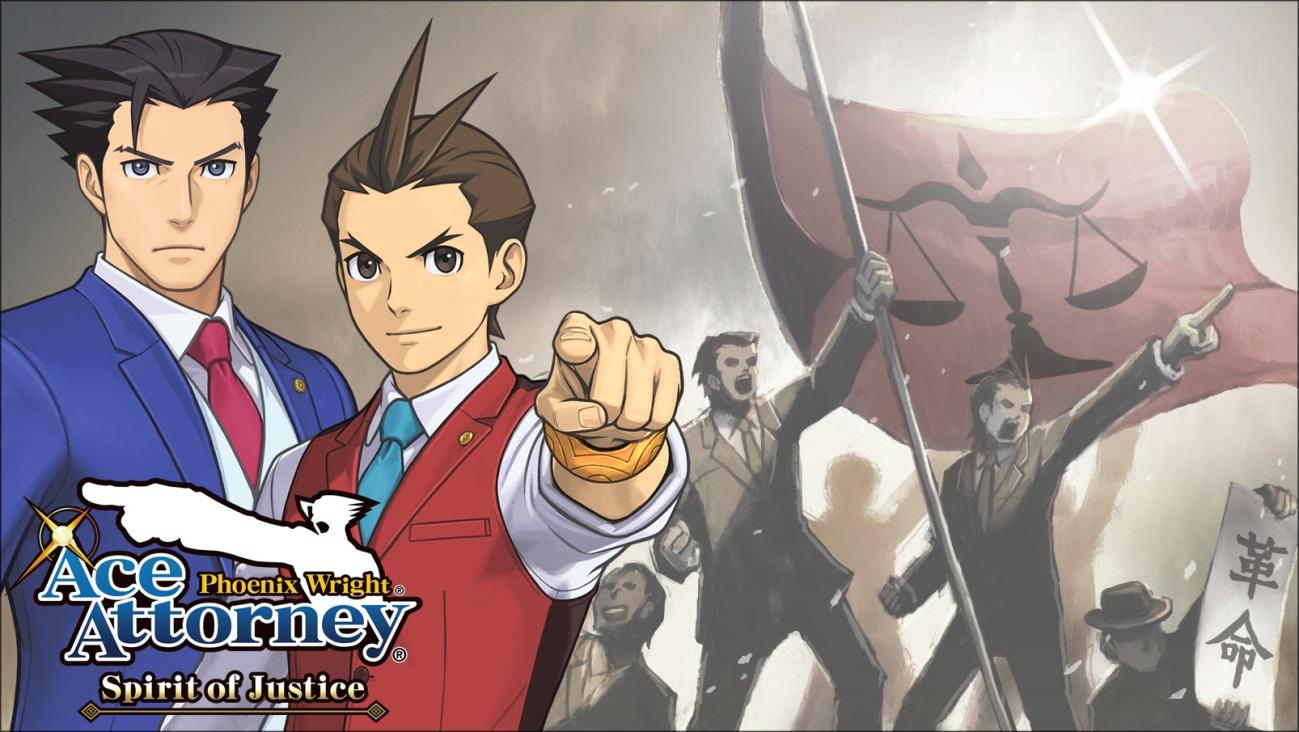 Capcom is kicking off a series of development blogs for Phoenix Wright: Ace Attorney – Spirit of Justice. The first one can be read here.
Today's piece involves talk about how the story of each episode and the entire experience was put together. The game's director and and one of the writers discussed the theme as well as the writing process.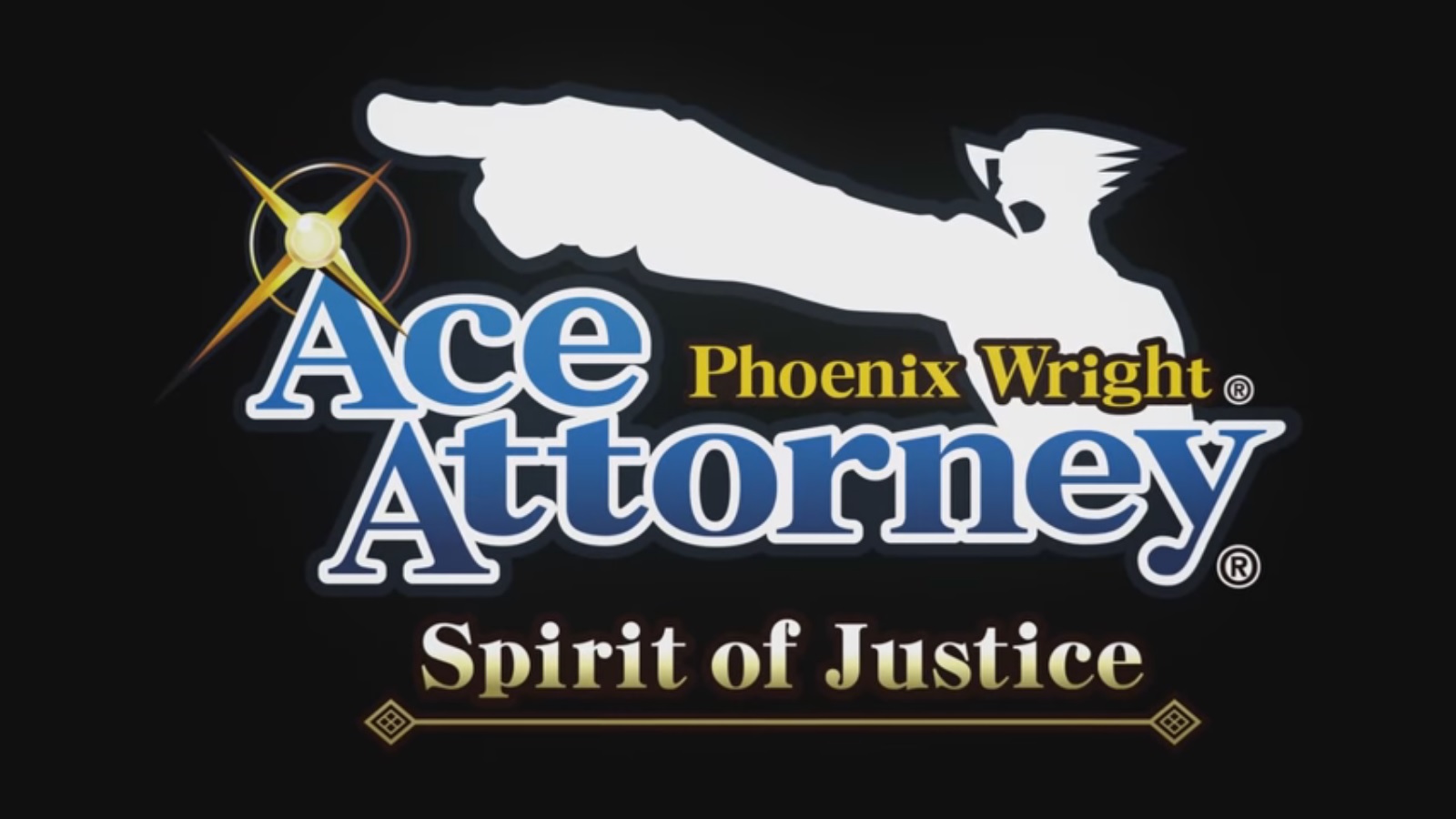 Phoenix Wright: Ace Attorney – Spirit of Justice will release in both North America and Europe on September 8, Capcom has announced. The game will cost $29.99 / £24.99 / €29.99.
Prior to launch, a demo will be added to the 3DS eShop on August 25. Here's what you can expect from that:
"The demo features a section from the first courtroom scenario in the game, and allows players to slip into Phoenix's shoes in the Kingdom of Khura'in and get a taste of the newest gameplay feature, the Divination Séance. Through royal priestess Rayfa and her Divination Séances, players can revisit the last moments of a victim's life and must fight to unravel the discrepancies and contradictions between the Royal Priestess's Insight and what is shown in the séance. This demo is sure to make for an exciting first test to bring about justice before the game's full release!"
Capcom also posted a new trailer today introducing various characters plus their respective features and special abilities. Find that below, along with some additional information about the title.
This new game's cast is full of many zany favorites alongside a new ensemble of characters to meet, and today Capcom is announcing several of them, including the return of forensics scientist Ema Skye, who first appeared in the original Phoenix Wright: Ace Attorney. Ema has passed her certification exams and is now a full-fledged forensic investigator. Here she returns to assist Apollo in his defense of the series' popular magician, Trucy Wright, Phoenix's adopted daughter. Trucy is famed for her magic tricks and vanishing acts, until she suddenly finds herself mixed up in an unfortunate incident that takes place during one of her magic shows. With Phoenix away, it's up to Apollo and Athena to uncover the truth about the tragic death of Mr. Reus, one of Trucy's co-performers. During this case, players will also meet the brand new character Bonny de Famme, a fledgling magician who appears in Trucy's show and wants to help Apollo in any way she can, but what will her witness testimony reveal?

In Phoenix Wright: Ace Attorney – Spirit of Justice, forensic investigation techniques play a vital part in players analyzing the evidence to help solve some of the game's mysteries. Utilizing the features of the Nintendo 3DS system, players will be able to dust some crime scenes and search for fingerprints, while being able to examine certain objects at the scene a full 360 degrees to uncover hidden evidence like never before in the Ace Attorney series. Will the fingerprints match any of the suspects on file and uncover new truths? Combined with the ability to examine video evidence from multiple angles to check for inconsistencies, and other investigation techniques, this latest title in the Ace Attorney series is set to be the most thrilling outing to the courtroom yet!
Source: Capcom PR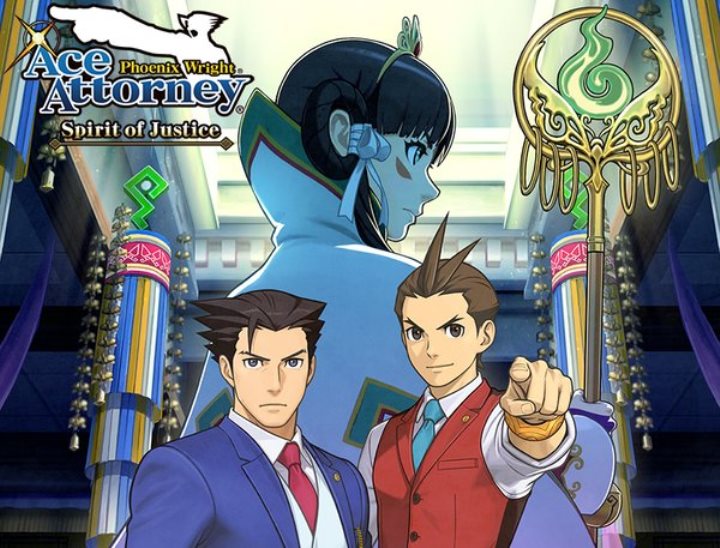 Like most companies, Capcom reported its financial results for the first quarter of this fiscal year (April 1st till June 30th, 2016). With few major releases this past quarter, sales were low – 10,927 million yen (down from 14,541 million yen in Q1 2015), resulting in an operating loss of 726 million yen (down from a 2,026 million yen profit in Q1 2015). The strong yen also caused some losses for the company.
In its financial report, Capcom also comments on a game released on a Nintendo platform – they state that Ace Attorney: Spirit of Justice "sold largely as planned with sales supported by core users". While the game didn't sell as much as the previous game in the series, Dual Destinies (about 196,000 copies in its first week compared to Dual Destinies' 247,000), it seems like Capcom is content with these numbers.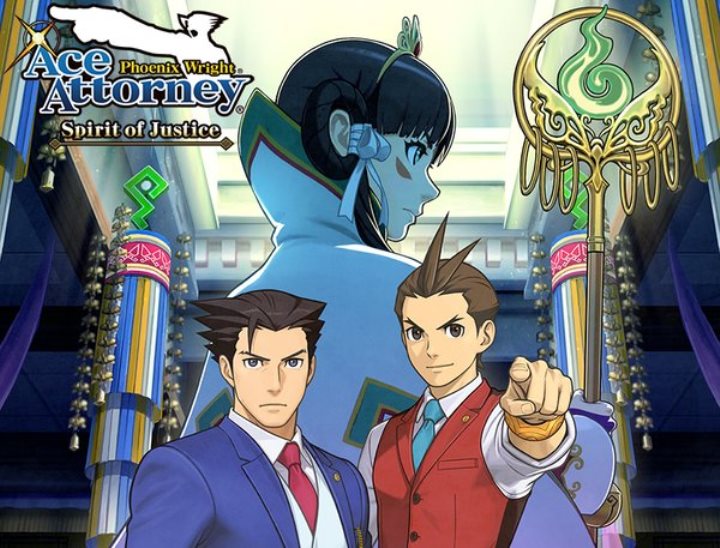 Planning on attending San Diego Comic-Con later this week? If so, you'll be able to try out Phoenix Wright: Ace Attorney – Spirit of Justice. The recently-released Monster Hunter Generations will also be at the expo.
Capcom has a whole lot planned for Comic-Con, ranging from panels to signings and merchandise. You can read up on what's in store here.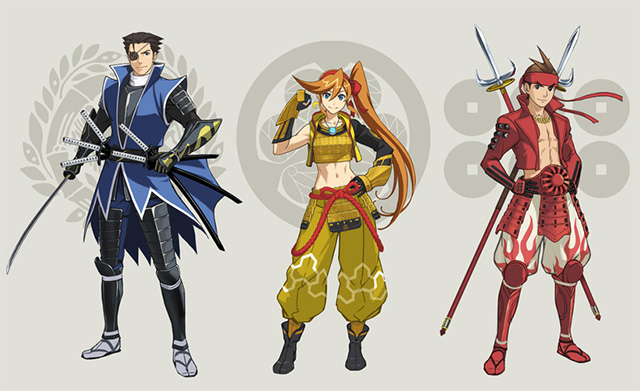 Phoenix Wright: Ace Attorney – Spirit of Justice recently added some Sengoku Basara costume DLC in Japan. Today, Capcom shared some concept art of the different outfits in an official blog post. We've attached that above.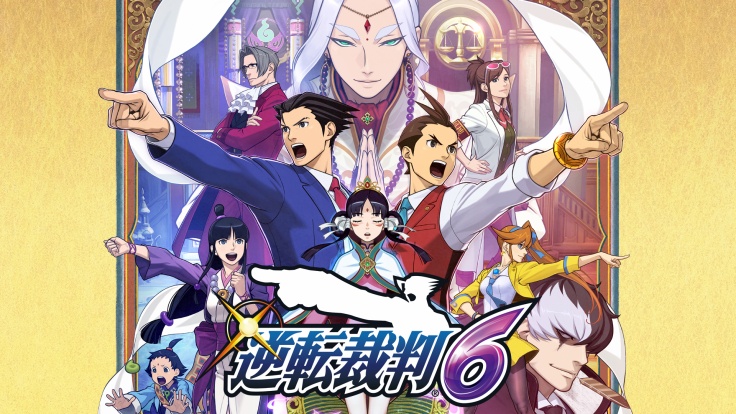 In one of its recent issues, Japanese magazine Nintendo Dream conducted an extensive interview with some of the developers behind Phoenix Wright: Ace Attorney – Spirit of Justice. Motohide Eshiro (producer), Takeshi Yamazaki (director), and Takuro Fuse (co-director) participated in the discussion.
There was a ton of talk about the 3DS game in Nintendo Dream's interview spawning over 10 pages. The developers touched on topics like Maya's return, ideas left on the cutting room floor, and more.
Head past the break to read up on our translation.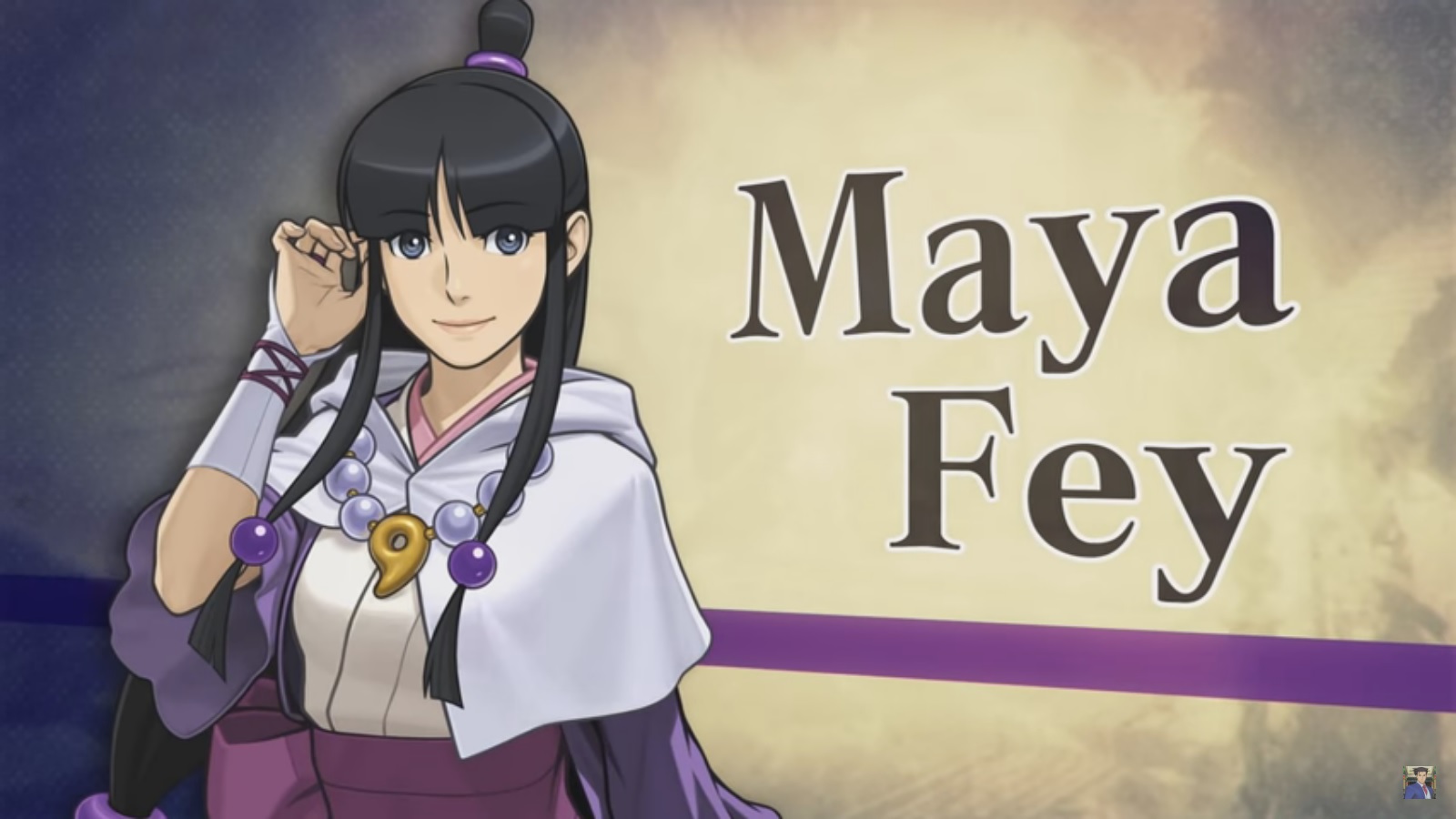 Capcom has released a new Phoenix Wright: Ace Attorney – Spirit of Justice trailer in celebration of Anime Expo 2016 that shows Maya Fey and more. View it below.
Capcom also shared the following information about the game's characters today:
Returning series favourite Maya Fey makes her comeback, but all is not as it seems as she is soon directly caught up in a crime drama herself within the Kingdom of Khura'in, where she's been in training. Having been reunited with her just before the drama ensues, it's up to Phoenix to demonstrate his skills in the foreign courtroom to try and save his long-time friend and assistant. Will they both make it out alive?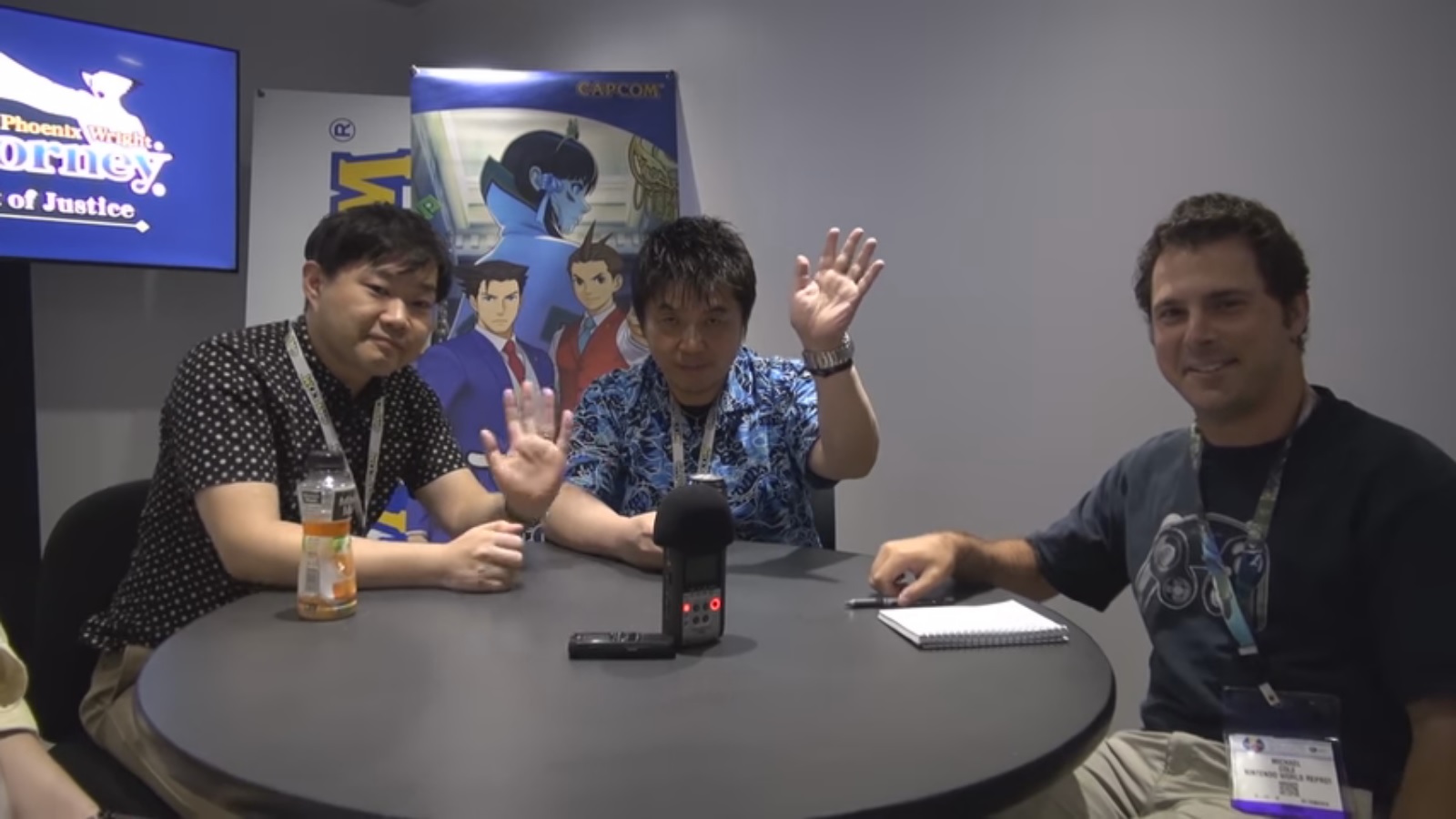 At E3 earlier this month, Nintendo World report spoke with Ace Attorney developers Motohide Eshiro and Takeshi Yamazaki about Spirit of Justice. Janet Hsu also participated in the discussion as localization director. The full video interview can be found below.