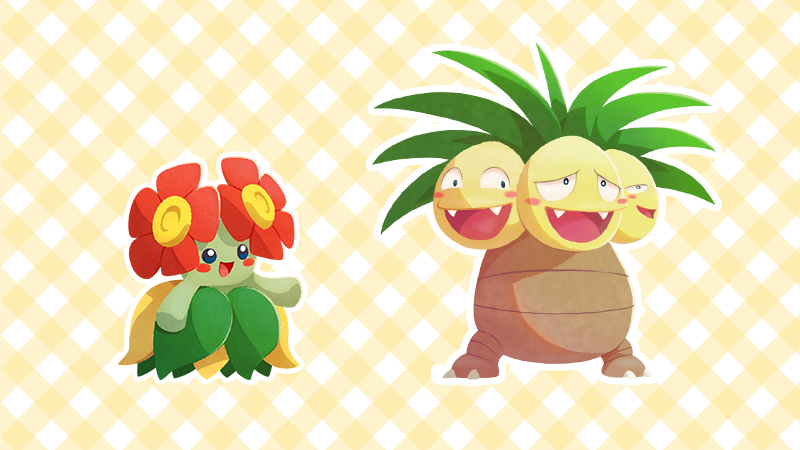 Pokemon Cafe Mix update Version 1.20 is available now for download, and it adds 50 new stages: Orders #151-#200 are now available. With these, players can also look forward to several new Pokemon, including Bellossom and Exeggutor, as well as new Offerings and stage gimmicks.
Additionally, until July 29, the second Special Café Challenge Card, featuring Sobble, is available.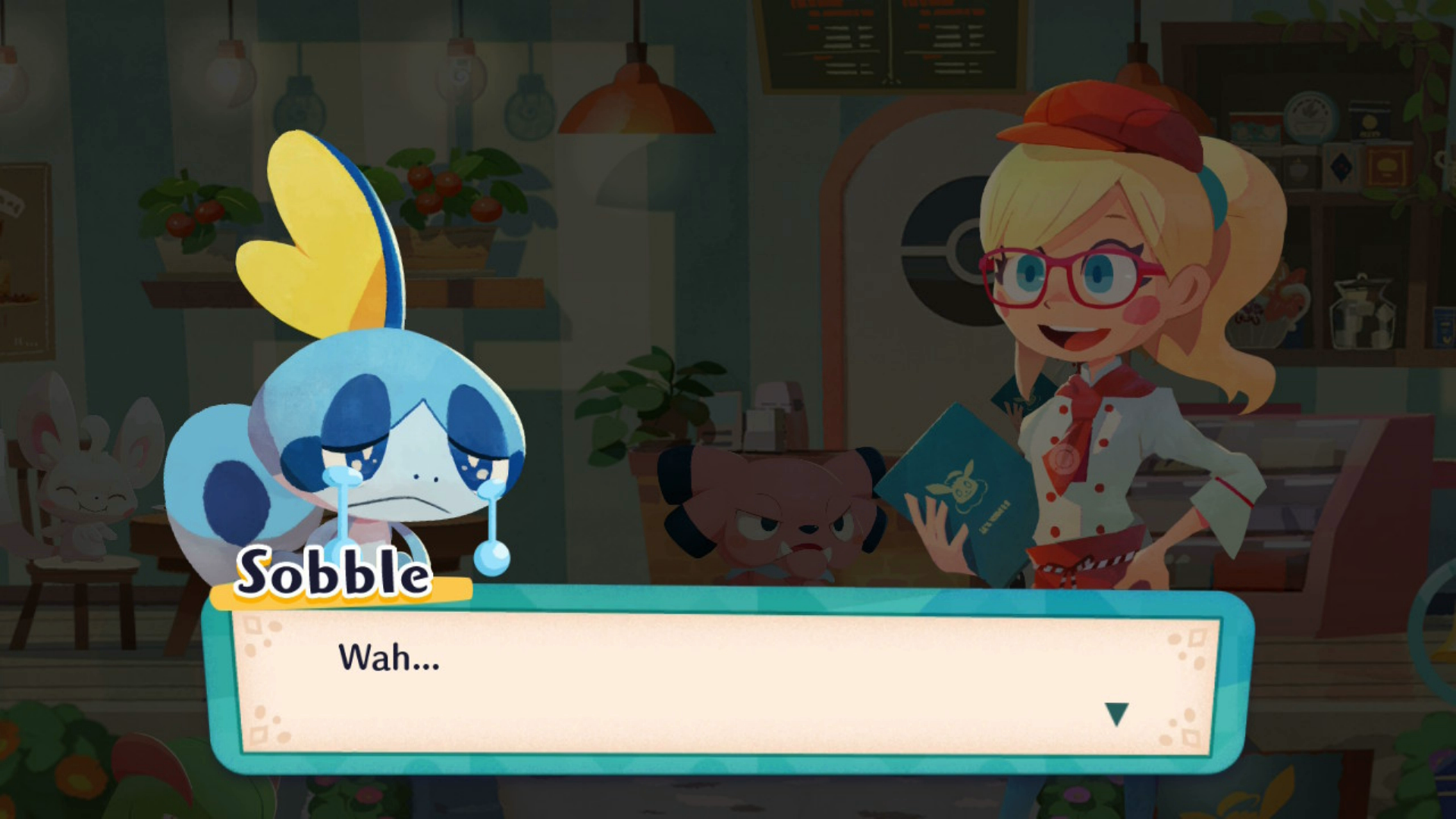 Following Scorbunny, Sobble is now available for players to befriend and recruit in Pokemon Cafe Mix. Players will have two weeks to add the Pokemon to their team. As long as you encounter it at least once during play, you should be able to invite it to work at the Cafe. Be sure to befriend it before the event ends on July 29th.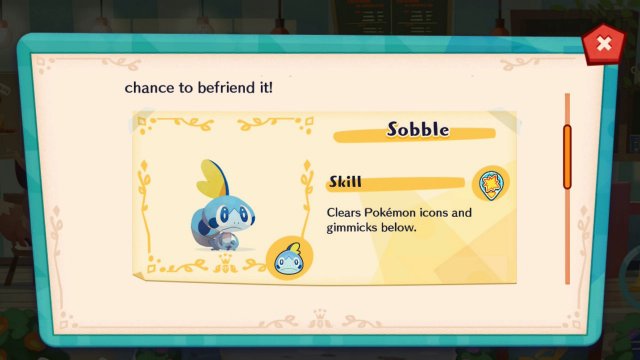 A new Special Customer event has been revealed in Pokemon Cafe Mix starring Sobble. From July 15 until July 29, the water-type can show up to the café as a customer. Completing orders for it will allow you to recruit it as a member of your staff. If you start building friendship before the event ends, you'll be able to invite Sobble to a Party to recruit it.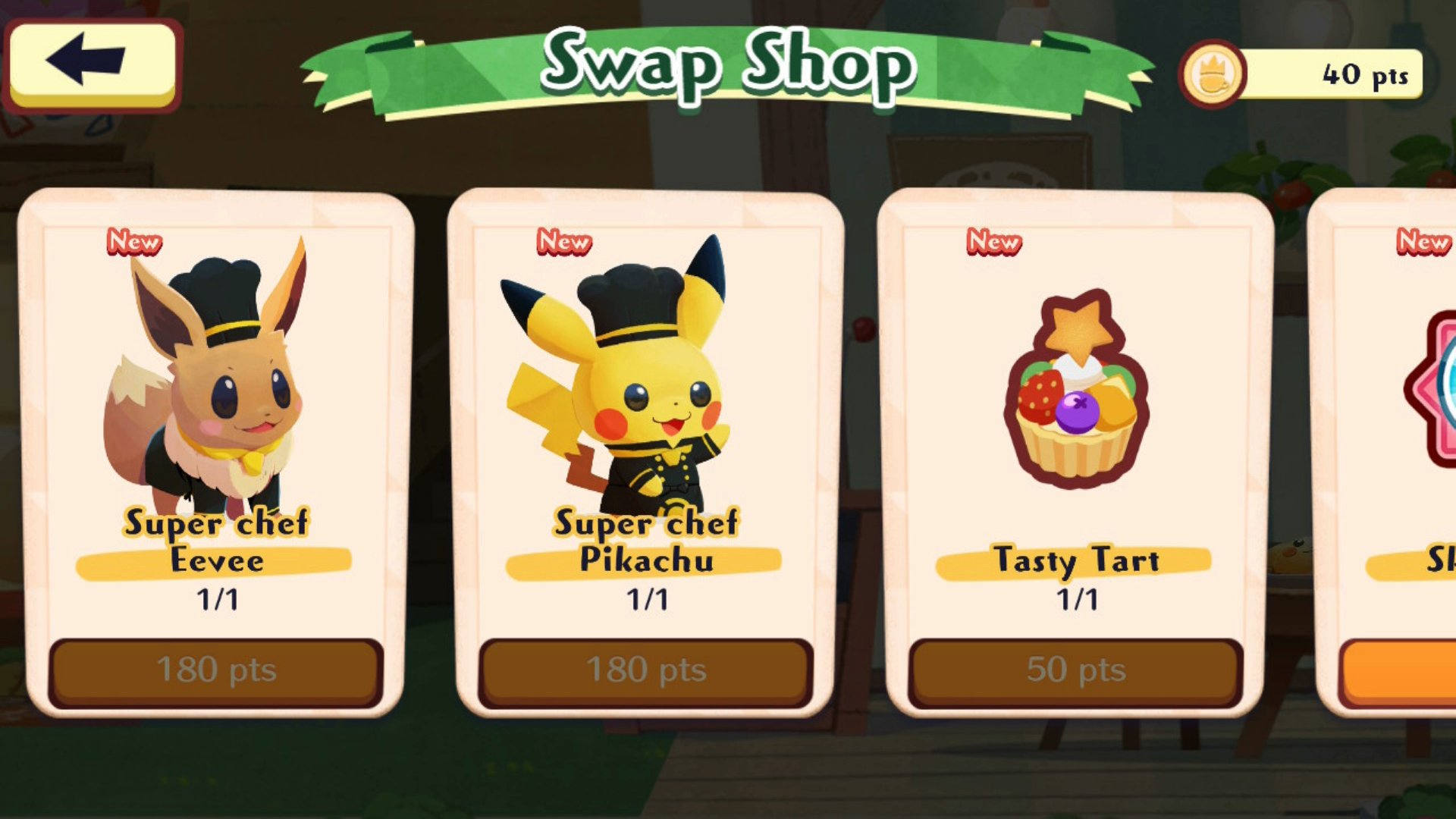 Two new units are now available for players of Pokemon Cafe Mix. In addition, there are now 30 extra levels, a special challenge card, and the Swap Shop where new units Super Chef Eevee and Super Chef Pikachu can be purchased. We previously covered the details of the update here, so feel free to refer back for more details on what's new at the Cafe.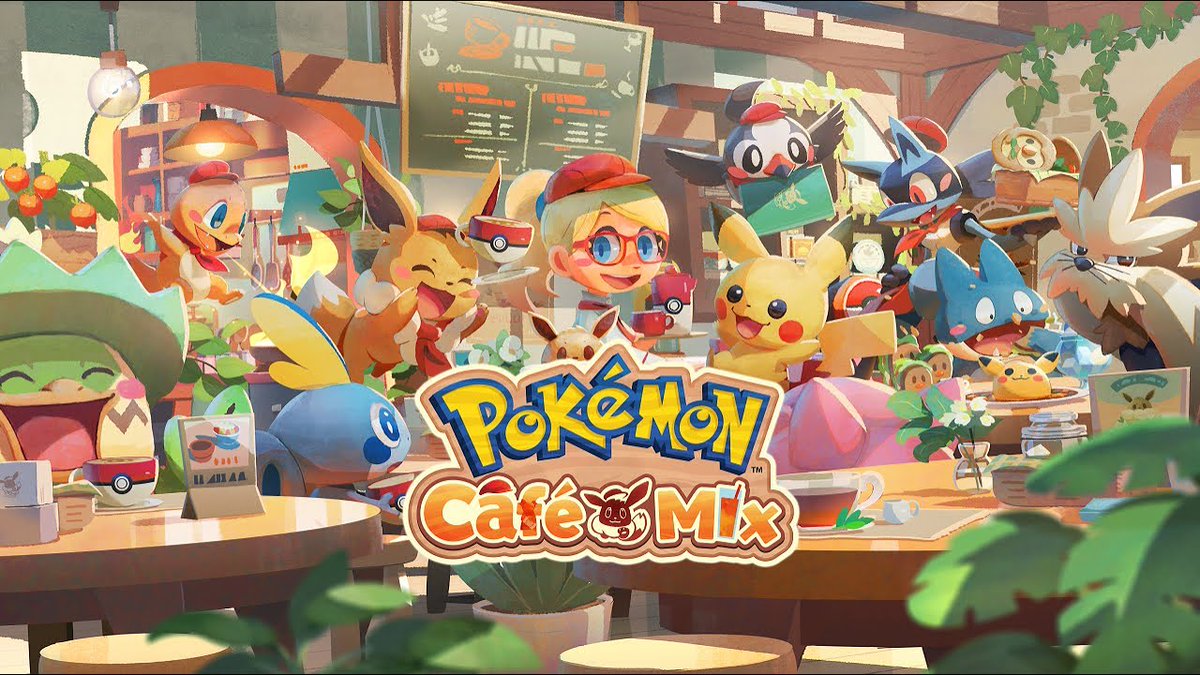 Pokemon Cafe Mix will be receiving a new update tomorrow as part of a new update. Along with 30 new stages, players can look forward to new Pokemon.
Also mentioned in the announcement regarding the update is that certain previous orders will be rebalanced through number of moves. A number of golden acorns will also be provided to those who have completed certain amount of orders, which will be distributed at a later date.
The amounts are as follows: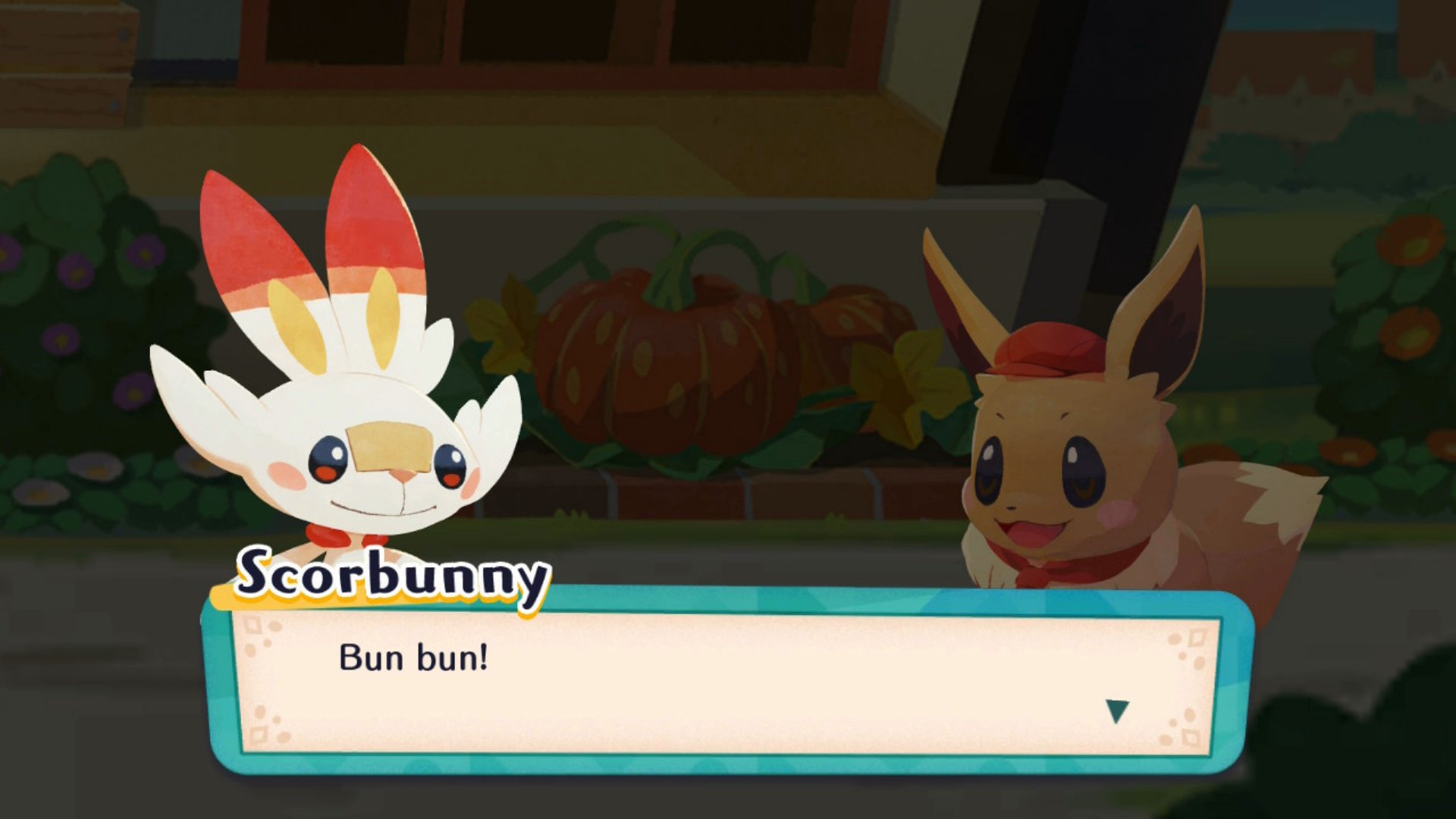 The first Special Customer event has arrived in Pokemon Cafe Mix. From now until July 15th, Scorbunny can appear in the café as a customer. If you complete orders for it, you'll be able to recruit it to be a staff member. If you start building friendship before the event ends, you'll be able to invite it to a Party to still be able to recruit it.
Additionally, 20 new stages have been added to the game. Are you enjoying Pokemon Cafe Mix? Leave a comment below about your experience so far.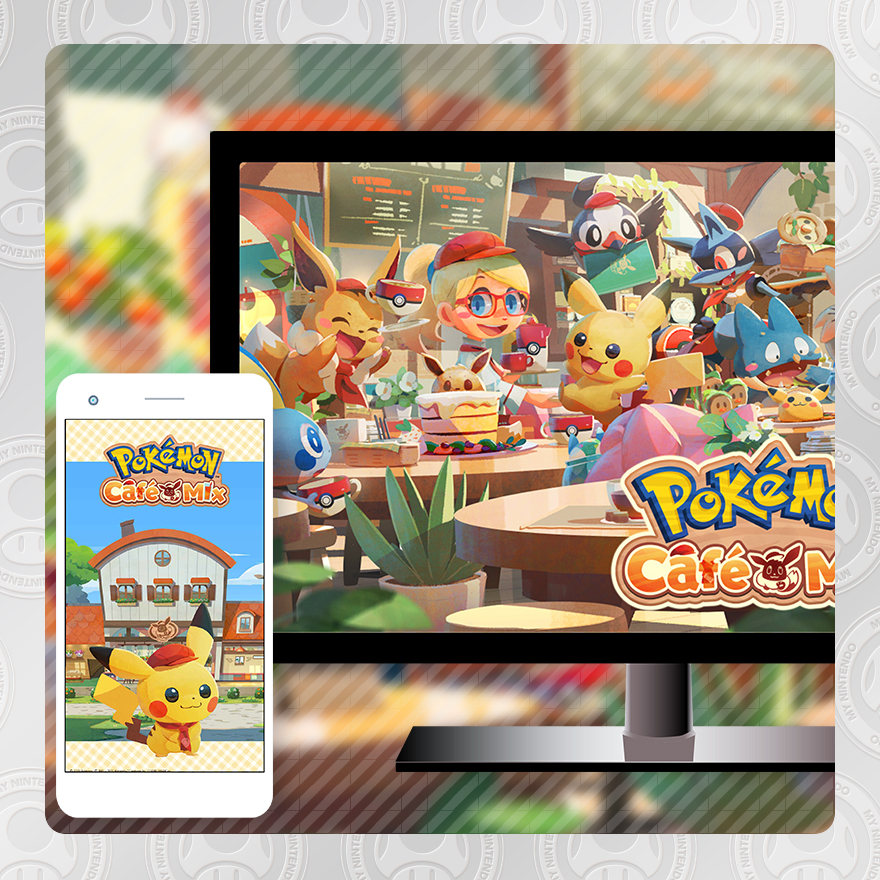 Another Pokemon-related wallpaper has been added to My Nintendo in North America. Following the design for Pokemon Sword/Shield's The Isle of Armor, members can spend their points on one for Pokemon Cafe Mix. It costs 50 Platinum Points.
If you're interested, you can obtain the wallpaper here. My Nintendo will host the reward until October 1.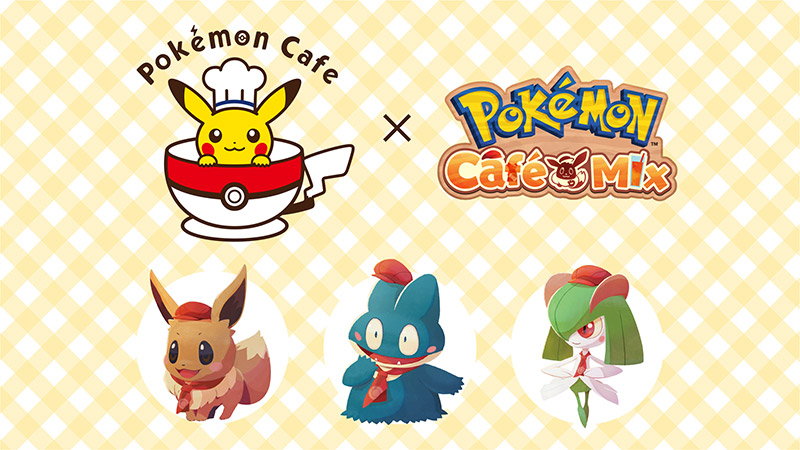 The Pokemon Cafe in Japan is planning on introducing special dishes in its two locations (Osaka and Tokyo) based off of the food that appears in Pokemon Cafe Mix. This promotion will be run for a limited time in August 2020 and it is unsure how long it will last.
The announcement for this collaboration also mentions a "special experience" that can happen at the Pokemon Cafe for those that have the Pokemon Cafe Mix app downloaded on their phone. Apparently, this experience will be revealed at a later date on the Pokemon Cafe Mix website.
Included below is a short promotional video for Pokemon Cafe Mix that was released leading up to this announcement.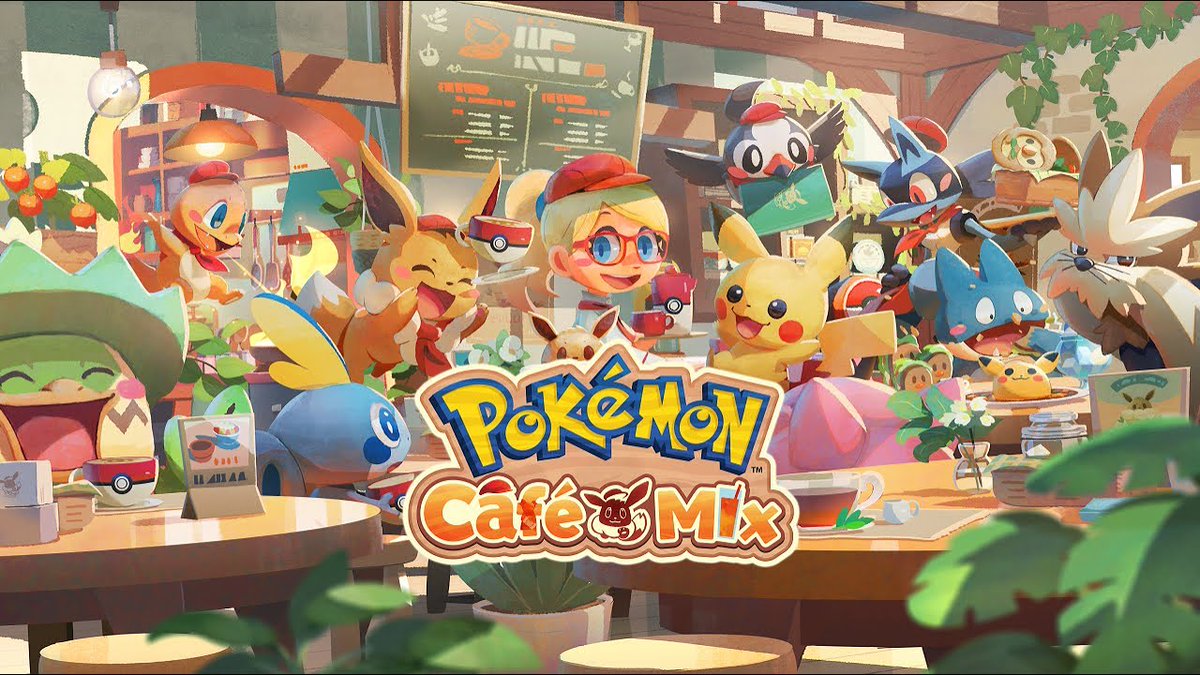 Pokemon Cafe Mix is starting to launch around the world, and that naturally means that footage is popping up online. Check out gameplay from the Switch version below.
Pokemon Cafe Mix is being distributed digitally on Switch via the eShop.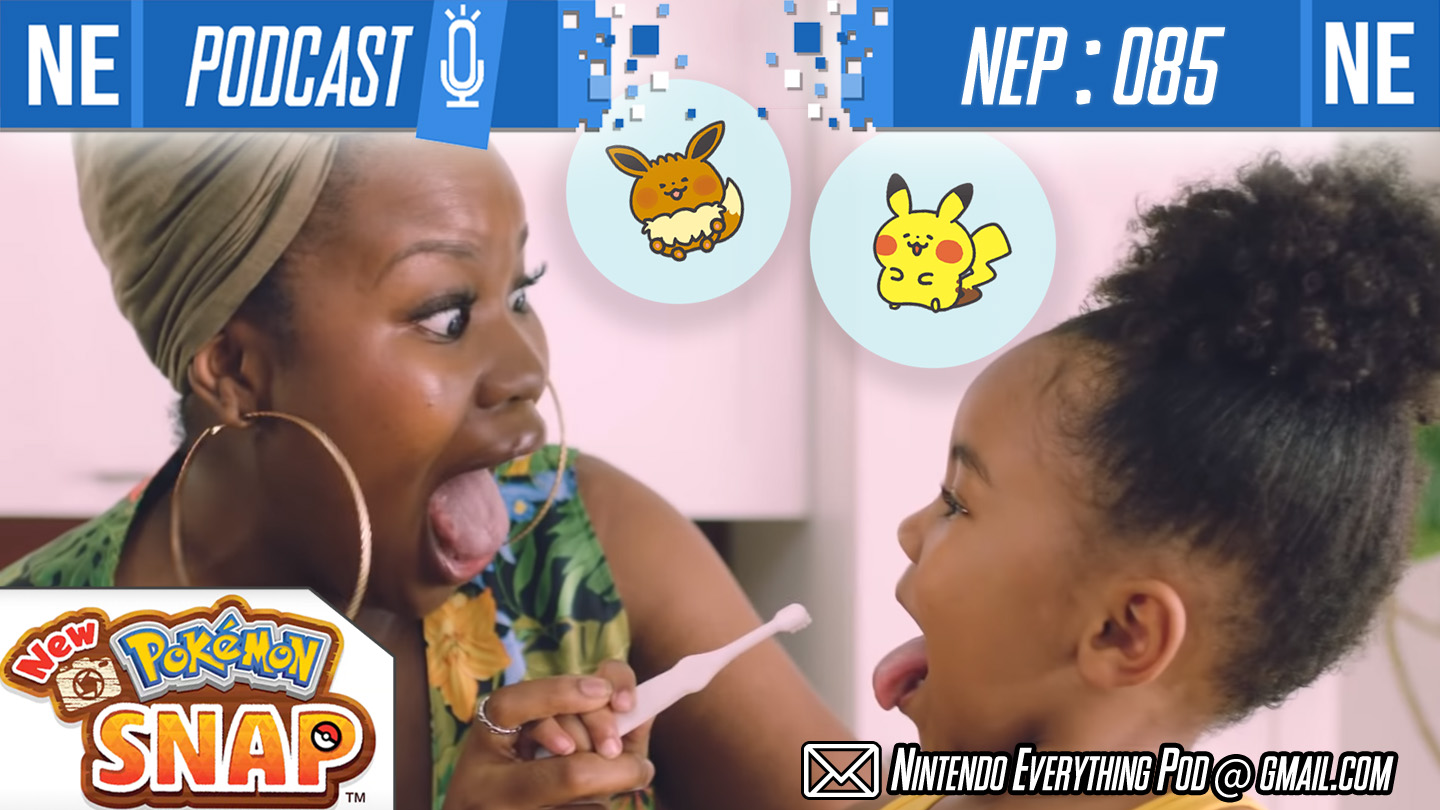 This week on Nintendo Everything Podcast, pigs are flying because New Pokemon Snap got announced. That's not all the Pokemon Presents video graced us with—brushing our teeth is finally solved with Pokemon Smile. In other news, Kingdom Hearts continues to be an embarrassing nightmare with Memory of Melody. And finally, Oni Dino and Galen lay down some EA games predictions and ARMS character predictions for Super Smash Bros. Ultimate's Fighter Pass volume 2. In our game analysis segment, we cover a great and overlooked indie game called Bloodroots, and some extra tidbits on Xenoblade, One Step From Eden, and even Fitness Boxing.
Check out links and timestamps below, and come hang out.
If you're enjoying NEP, please consider giving us a 5 star review on Apple Podcasts, and share us with a friend. It's incredibly helpful in getting us exposed to new listeners through algorithms, so we would greatly appreciate your help. Thank you for listening!