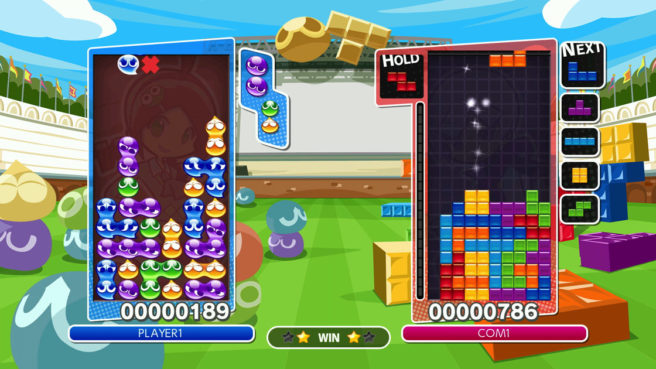 A bit of new Puyo Puyo Tetris footage was shown on Switch during today's episode of SEGA Raw. We've posted the recording below.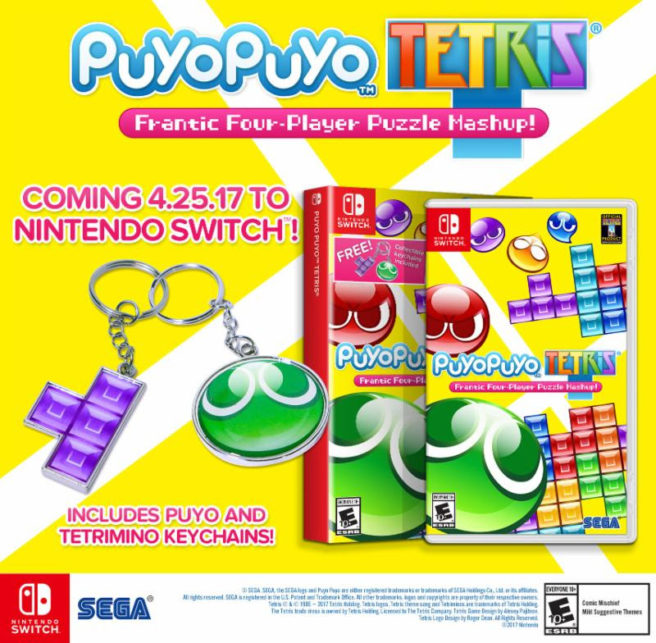 Puyo Puyo Tetris will launch in the Americas on April 25 and Europe on April 28, SEGA announced today.
As previously mentioned, the game will be sold digitally for $30 and physically for $40. The latter option, available in "limited quantities", is a special release with two Puyo Puyo and Tetris-themed keychains.
View a new trailer for Puyo Puyo Tetris below along with an overview of the game's modes.
– Versus – Players compete head-to-head in either Puyo Puyo or Tetris to fight in the puzzle fight of their life.
– Swap – Players' abilities are put to the ultimate test when they compete on both Puyo Puyo and Tetris boards, which switch back and forth at set intervals.
– Fusion – A true hybrid game where players compete with Puyos and Tetriminos together on the same board, requiring deft, on-the-fly thinking to become victorious.
– Big Bang – It's a race to the finish as players compete against each other to clear unique challenge boards as quickly as possible to win.
– Party – Players compete on Puyo or Tetris boards, but the puzzles feature special items that when activated either help players or harm their opponents.
Source: SEGA PR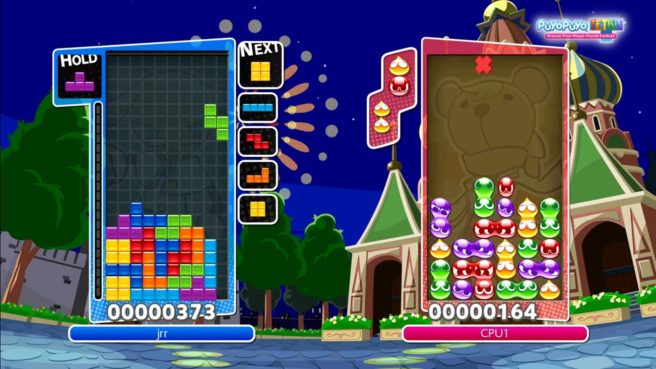 Gamexplain has just posted some new Puyo Puyo Tetris off-screen footage, which will come to Switch in spring 2017. Check out the gameplay below.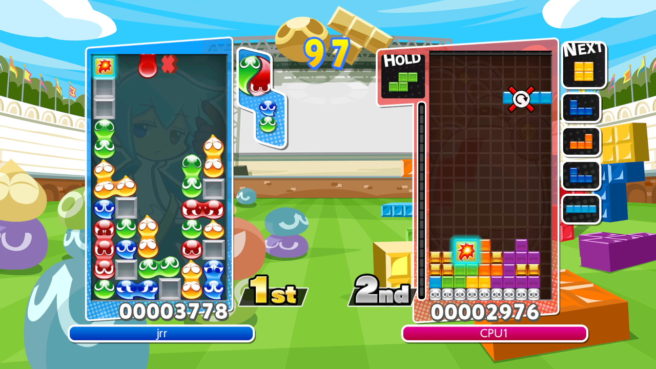 Nintendo World Report has posted some off-screen footage of the Switch-bound Puyo Puyo Tetris. Check out the gameplay below.
Some more Puyo Puyo Tetris footage surfaced today and while it doesn't highlight too much new content, it gives us a look at some of the in-game menus and some more footage against CPU opponents.