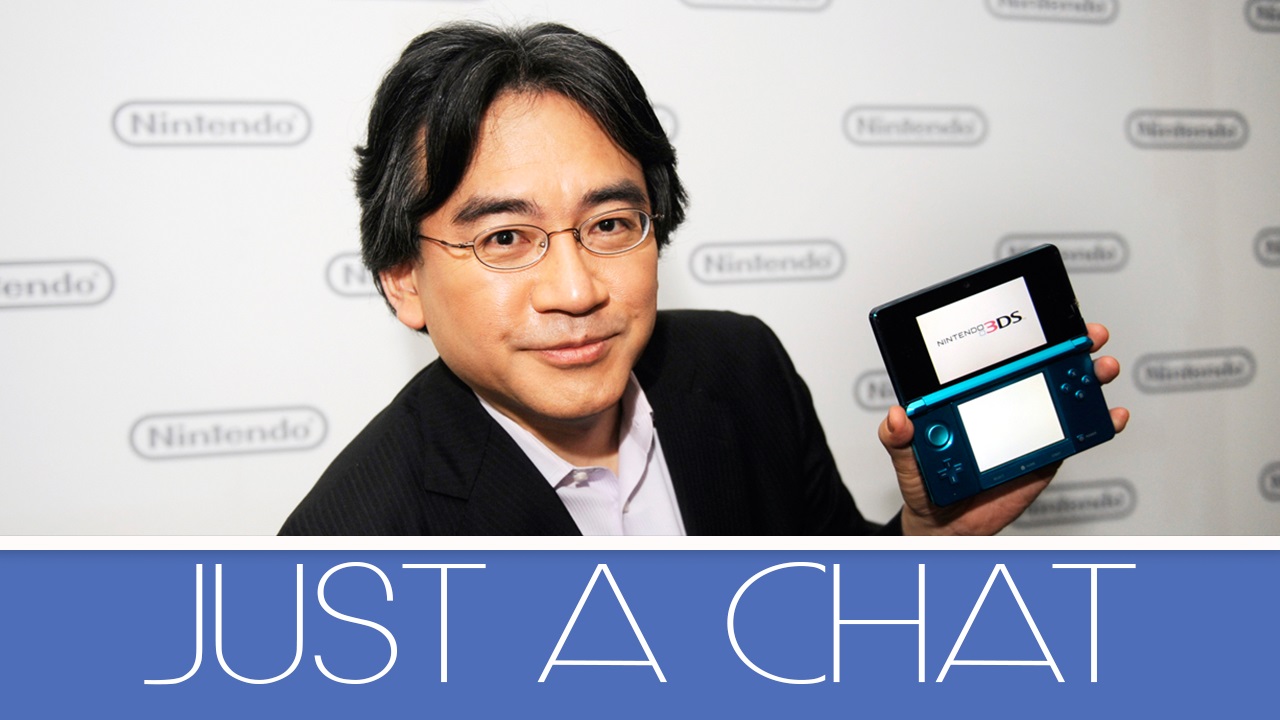 Jon and I discussed the tragedy surrounding the passing of Nintendo president Satoru Iwata in this week's episode of Just a Chat. It was rather tough to get through, but we managed to record this somehow!
---
---
Stuff: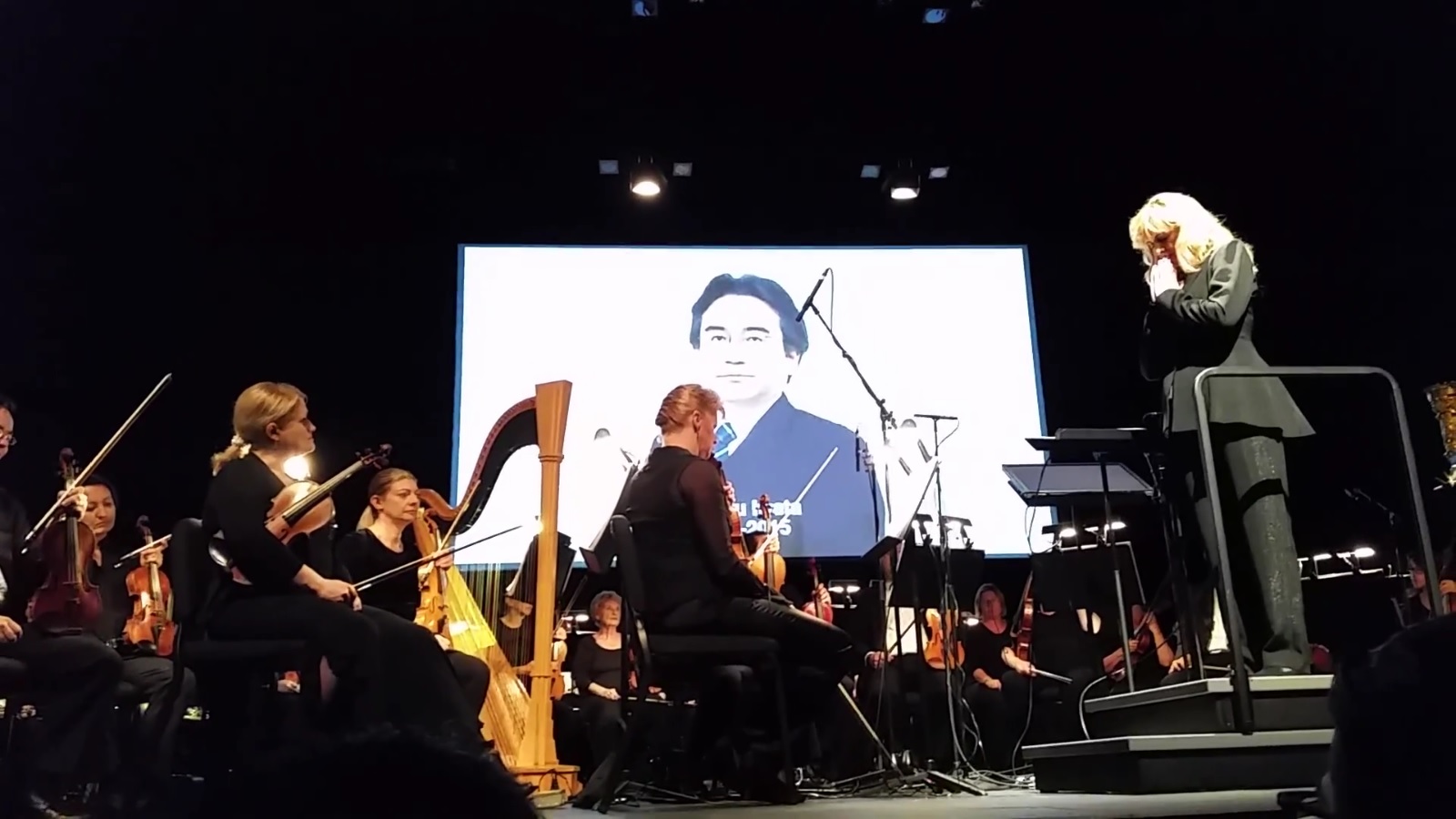 We've been seeing all sorts of tributes and honors going out for Satoru Iwata over the past week. The Legend of Zelda: Symphony of the Goddesses Master Quest concert also paid tribute with a moment of silence yesterday. YouTube user "GrahamdyAker" recorded it, which you can watch below.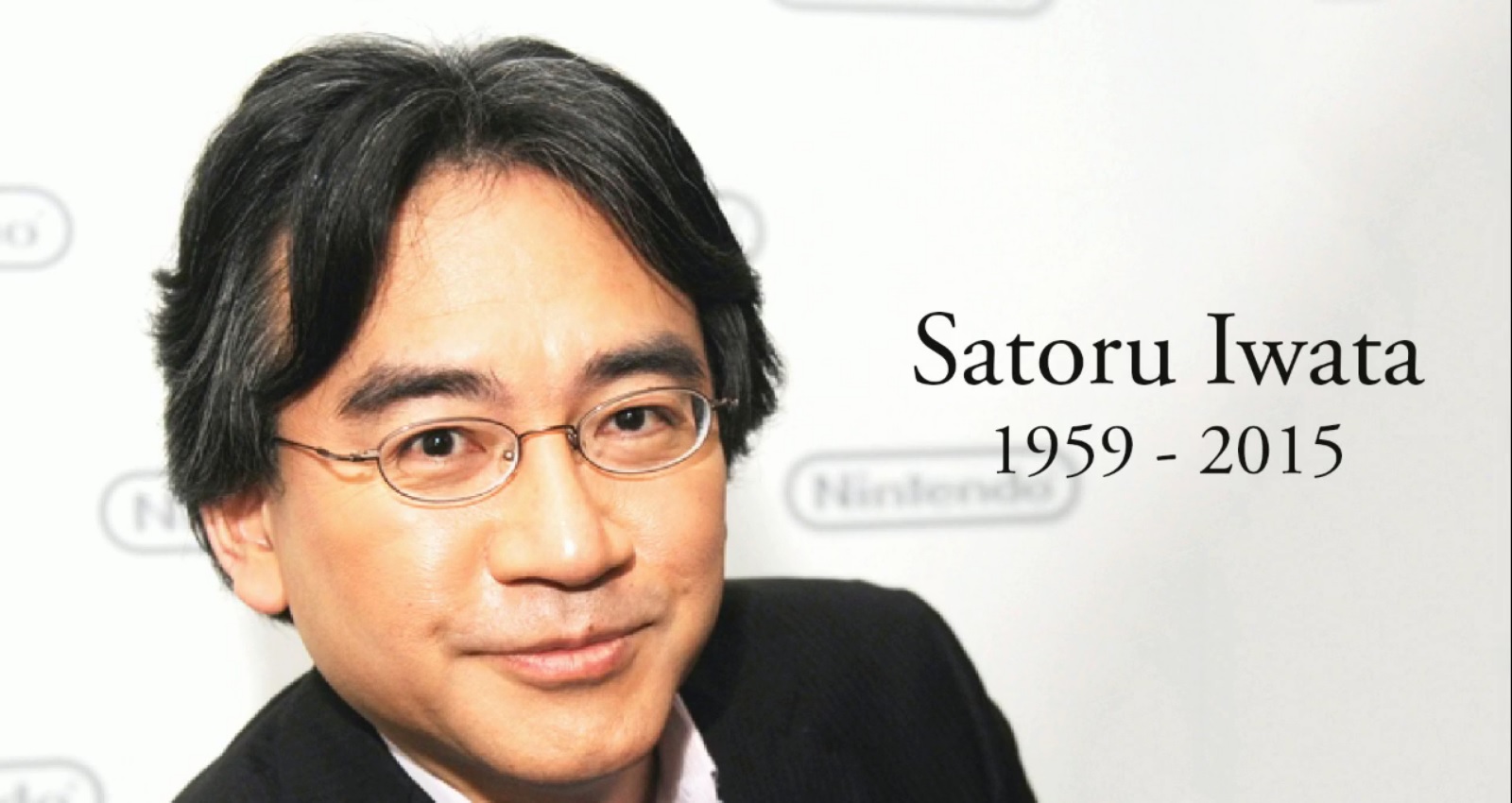 Earlier today, EVO 2015 paid a small tribute to Satoru Iwata. Iwata was honored with a moment of silence at the tournament.
Satoru Iwata passed away last weekend due to a bile duct growth. He was 55 years old.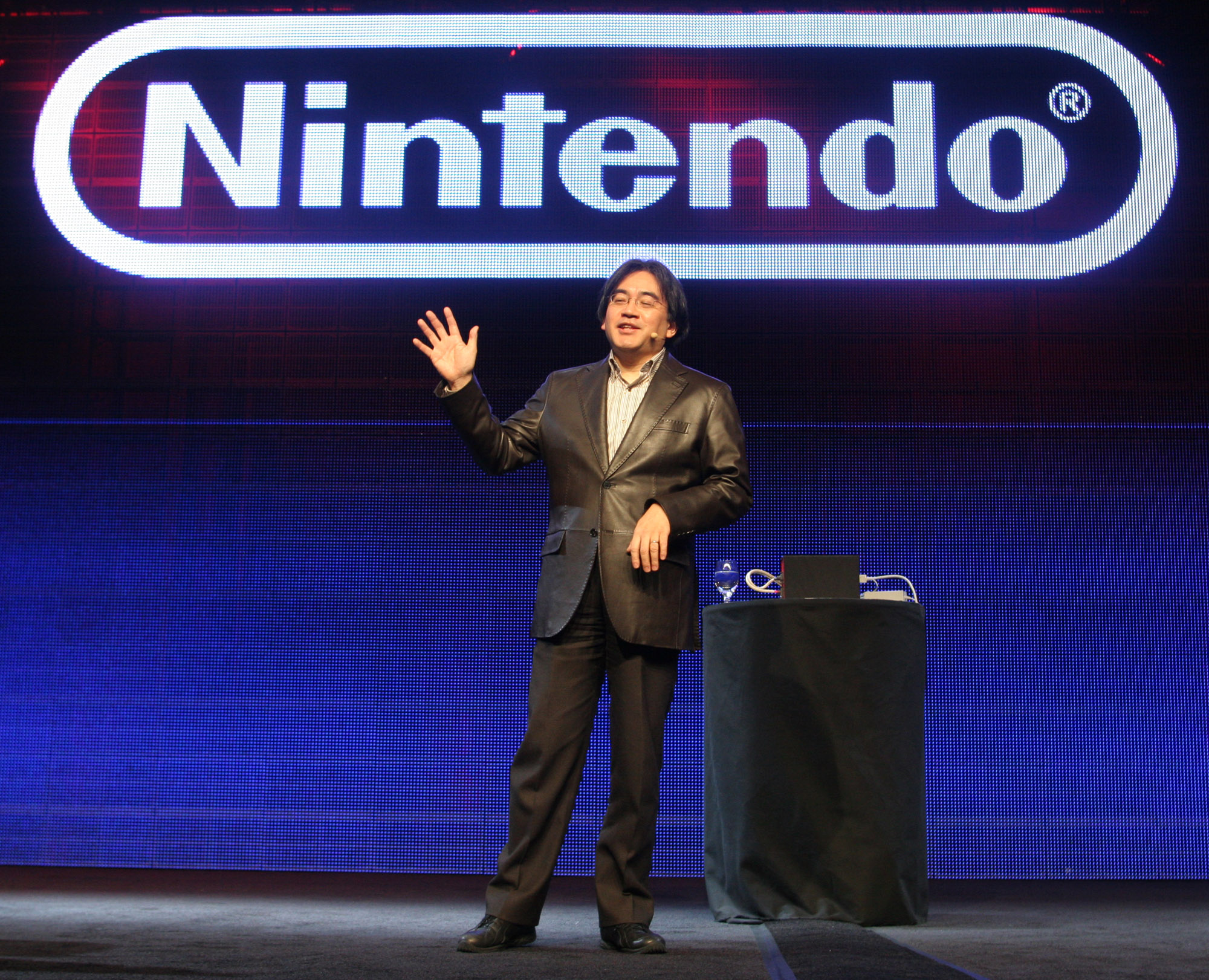 Genyo Takeda. Nintendo's senior managing director and current co-representative director, delivered a memorial address for Satoru Iwata during funeral services held this week. Nintendo has since released the transcript in full. We've posted it below.
As we gather here today for a joint funeral with Nintendo Co., Ltd. and Mr. Iwata's family, I would like to share my heartfelt condolences. President Iwata, allow me to call you Iwata-san, just as I always used to.

Iwata-san, you left us far too soon. Having just chaired our shareholders' meeting the other day on June 26, the news of your sudden death has left all the employees overcome with a deep sorrow. The late Yamauchi-san passed the baton to you in naming you the president of Nintendo in 2002, and the two Senior Managing Directors of the company, Shigeru Miyamoto and I, have been assisting and working alongside you. Being rather short-tempered myself, the thing that I am most deeply struck by is that you were a true leader in every sense of the word, overflowing with compassion for people. You always maintained a two-way dialogue, even with the next generation of employees, or with much younger members of the development and marketing teams, or with employees outside of Japan whose different customs and cultures can make communication challenging — sometimes even admitting your own mistakes to them. You demonstrated this through your belief that people could eventually come to understand one another, and your strong conviction that the best way for us to grow is through patient communication, even if it took several times, a dozen times or even seemingly endless discussion.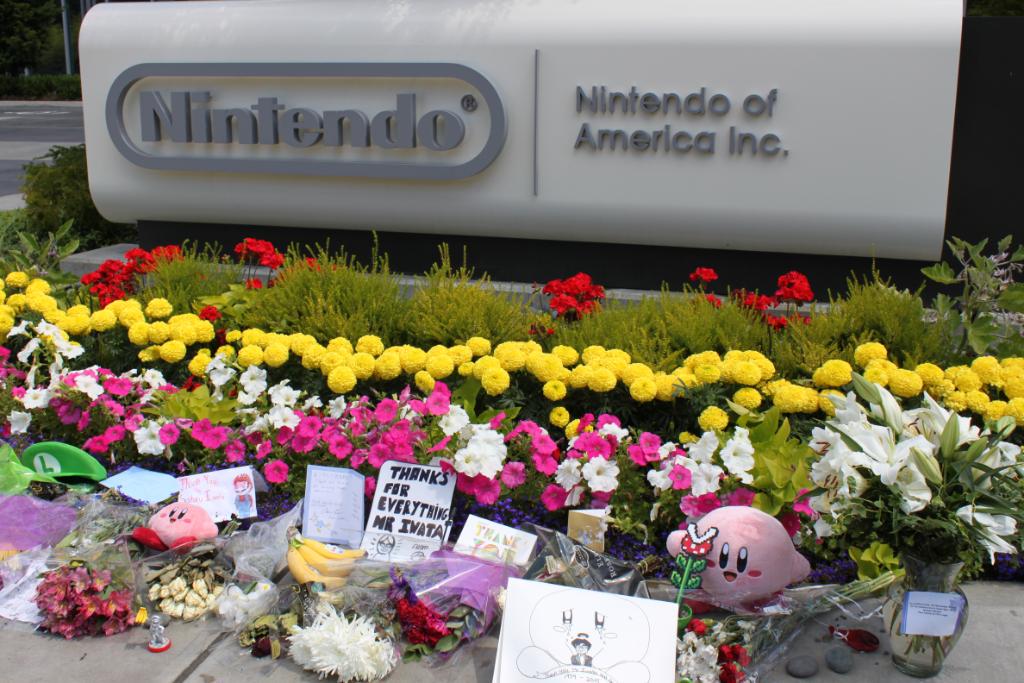 Nintendo of America has posted another couple of messages on Twitter thanking fans for their support in light of Satoru Iwata's passing.
The company said:
Once again we thank everyone for sharing their personal memories and artistic condolences for Mr. Iwata this week. pic.twitter.com/KA08JsTYFM

— Nintendo of America (@NintendoAmerica) July 17, 2015
We will honor his memory by putting smiles on people's faces. Mr. Iwata inspired us all & had the heart of a gamer. pic.twitter.com/OPfctpUYmP

— Nintendo of America (@NintendoAmerica) July 17, 2015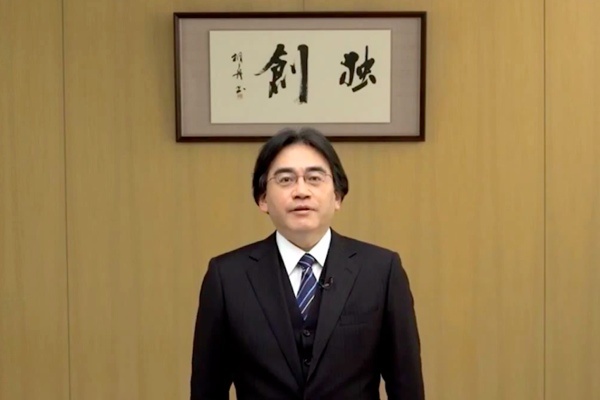 Funeral services for Satoru Iwata have been held for the past couple of days in Japan. According to The Wall Street Journal, they were attended by thousands of people.
Here's a look at the site's report:
Thousands of admirers and business associates gathered in Kyoto to say a final farewell to Satoru Iwata, the Nintendo Co. president who died of cancer on Saturday at age 55.

The Kyoto-based company held two days of funeral services for Mr. Iwata according to Japanese custom. At a temple, people wearing black and carrying umbrellas because of a nearby typhoon lined up to pass his coffin. Some even carried a Nintendo 3DS handheld game machine, which was introduced by Mr. Iwata.

Nintendo said more than 2,600 people attended in the first day, and 1,500 came on the second day.

Delivering a eulogy Friday, Mr. Takeda said that he and Mr. Miyamoto would strive to complete the work that Mr. Iwata started. Mr. Takeda said the seeds that Mr. Iwata planted would one day grow into flowers "that will make people around the world smile."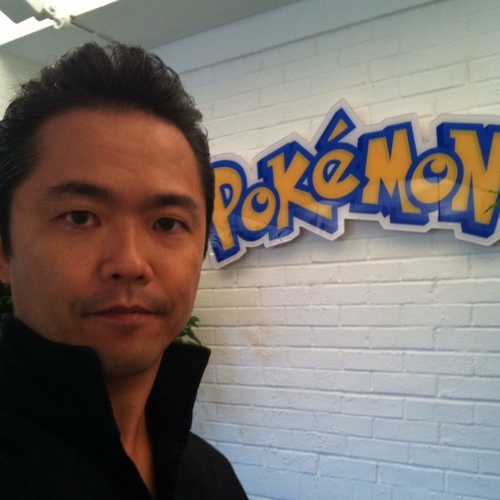 Industry veteran Junichi Masuda is among the many high profile names to reflect on Iwata's untimely passing this week. Masuda is best known for his work on the Pokemon franchise and maintained a close relationship with the late Nintendo CEO throughout his years in the field. Here's what he had to say (thanks to Liam Pomfret for the translation):
.@Junichi_Masuda "Right now, I'm returning to Tokyo from Kyoto. The wake was held yesterday and today among large tears from heaven. …

— Liam Pomfret (@LiamPomfret) July 17, 2015
.@Junichi_Masuda … Iwata-san, people from around the world are sad. There were so many things I still wanted to work on alongside you. …

— Liam Pomfret (@LiamPomfret) July 17, 2015
.@Junichi_Masuda … There were so many things out there I still wanted to show you. Iwata-san, thank you. Please rest in peace."

— Liam Pomfret (@LiamPomfret) July 17, 2015
Image courtesy of Nintendon.it
Nintendo's social media channels from all around the world have expressed their gratitude to fans once again following Iwata's funeral, which concluded earlier today. Fans all over the world have shared their condolence messages as Iwata's life was celebrated one last time. We've included a couple of Tweets here, but be sure to check the full list after the break:
??????? ? ?? ?????????????????????????????????????????????????????????????????????????????????????????????????????????????????????????????

— ??????? (@Nintendo) July 17, 2015
.@Nintendo Thank you so much for honoring our late President Satoru Iwata with your kind condolences. Also, we'd like to express our…

— Cheesemeister (@Cheesemeister3k) July 17, 2015
.@Nintendo …heartfelt gratitude to everyone who came to the wake or funeral in spite of bad weather and busy schedules.

— Cheesemeister (@Cheesemeister3k) July 17, 2015
.@Nintendo For all of your kindness, we humbly offer our thanks. (Nintendo Co., Ltd.)

— Cheesemeister (@Cheesemeister3k) July 17, 2015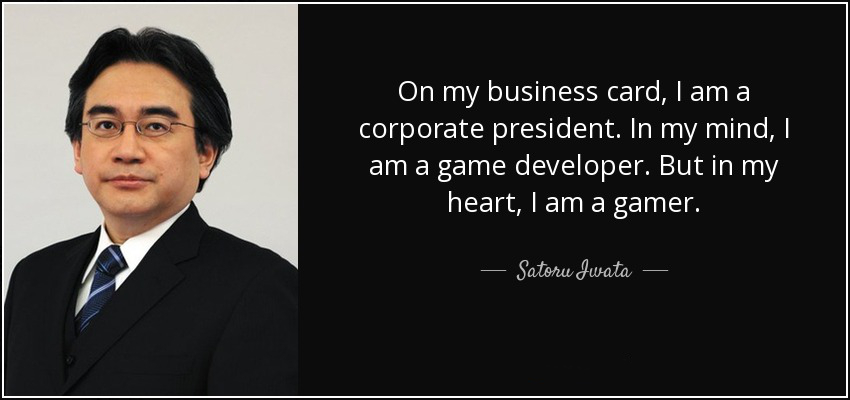 In honor of Satoru Iwata's legacy, Game Developers Conference has posted Iwata-san's entire keynote from his 2005 appearance, entitled "Heart of a Gamer". There are a lot of interesting tidbits about his upbringing into video games and his rise to president of Nintendo.
Iwata's charm exudes throughout the video, and you'll notice that even throughout this informative and inspiring keynote, he can't help but be full of humor and jovial as well.
Rest in peace, Iwata-san. We miss you.