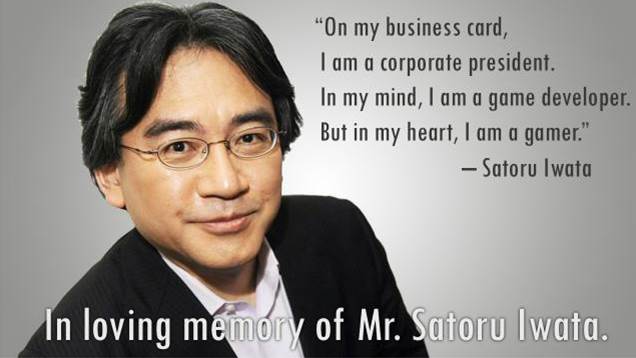 It's now December 6 in Japan. That means, had he still been with us, Satoru Iwata's 56th birthday would have been today. Although he's passed on, we can take a moment to remember him as a person as well as all of the things he contributed to the gaming industry.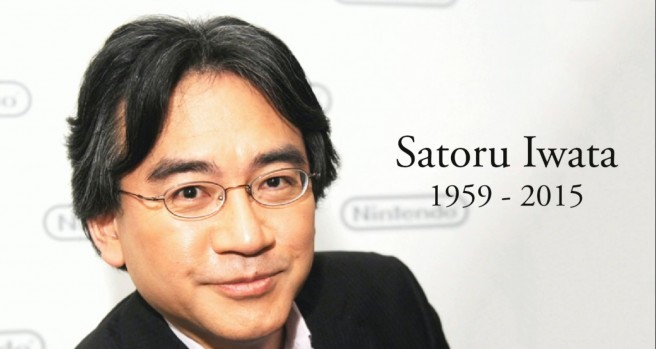 The 33rd Golden Joystick Awards were held at the indigO2 at London's O2 Arena. During the event, the late Satoru Iwata was honored with a Lifetime Achievement award.
Here's the news on that front:
Satoru Iwata, the Nintendo CEO who sadly died in July this year at the age of 55, was honoured with the Lifetime Achievement Award. A revered man of the gaming industry, Satoru was the driving force behind many of Nintendo's products including the Wii and DS, and is credited for bringing gaming to the masses by making it family entertainment. Starting out as a programmer in the 1980's for a subsidiary of Nintendo, he became president in 2002, the first outside of the company's founding family. He was renowned for first and foremost being a gamer and was described as "… having the brain of a game developer and the heart of a gamer". His contribution and impact on modern gaming is second to none.
Splatoon also saw a couple of wins at the Golden Joystick Awards. The Wii U title was chosen as "Best Family Game" and "Best Nintendo Game".
Source: Golden Joystick Awards PR
In his previous Famitsu column, Super Smash Bros. director Masahiro Sakurai wrote about the passing of Satoru Iwata. This week's issue of the magazine has another piece from Sakurai in which he touches on Iwata's funeral.
Sakurai wrote:
"Normally at a place like this, one's eyes go to the photo [of the deceased]. The smiling face of Mr. Iwata surrounded by flowers was a very nice picture."

"Inside there was the still body of Mr. Iwata. He was probably dressed in traditional white funeral garb, his glasses removed, and his nose stuffed [with cotton]. And today, his body was going to be burned and reduced to nothing. Mr. Iwata would no longer exist in this world."