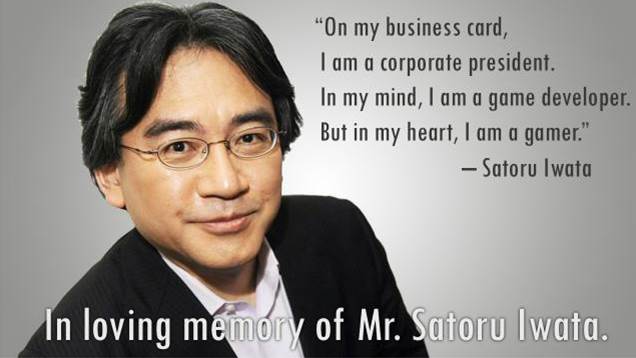 It's now December 6 in Japan. That means, had he still been with us, Satoru Iwata's 56th birthday would have been today. Although he's passed on, we can take a moment to remember him as a person as well as all of the things he contributed to the gaming industry.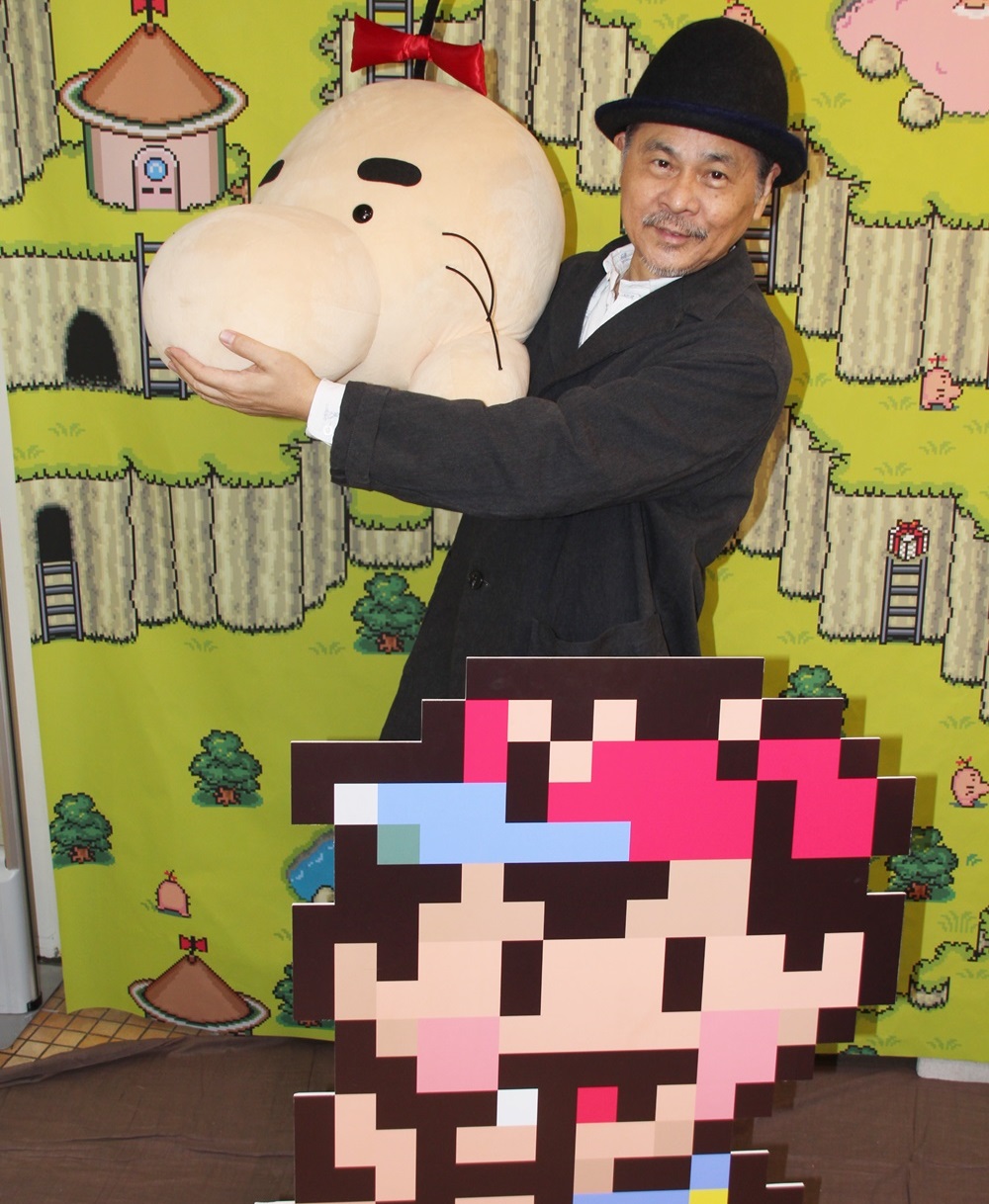 Japanese outlet Game Watch interviewed Shigesato Itoi at an Earthbound event in Japan. The discussion has since been translated by Tuxedo Unmasked.
We've posted some of Itoi's comments below. He addressed Earthbound's continued popularity, Mother 4, Iwata's passing, and several other topics. If interested, you can also read the full interview here.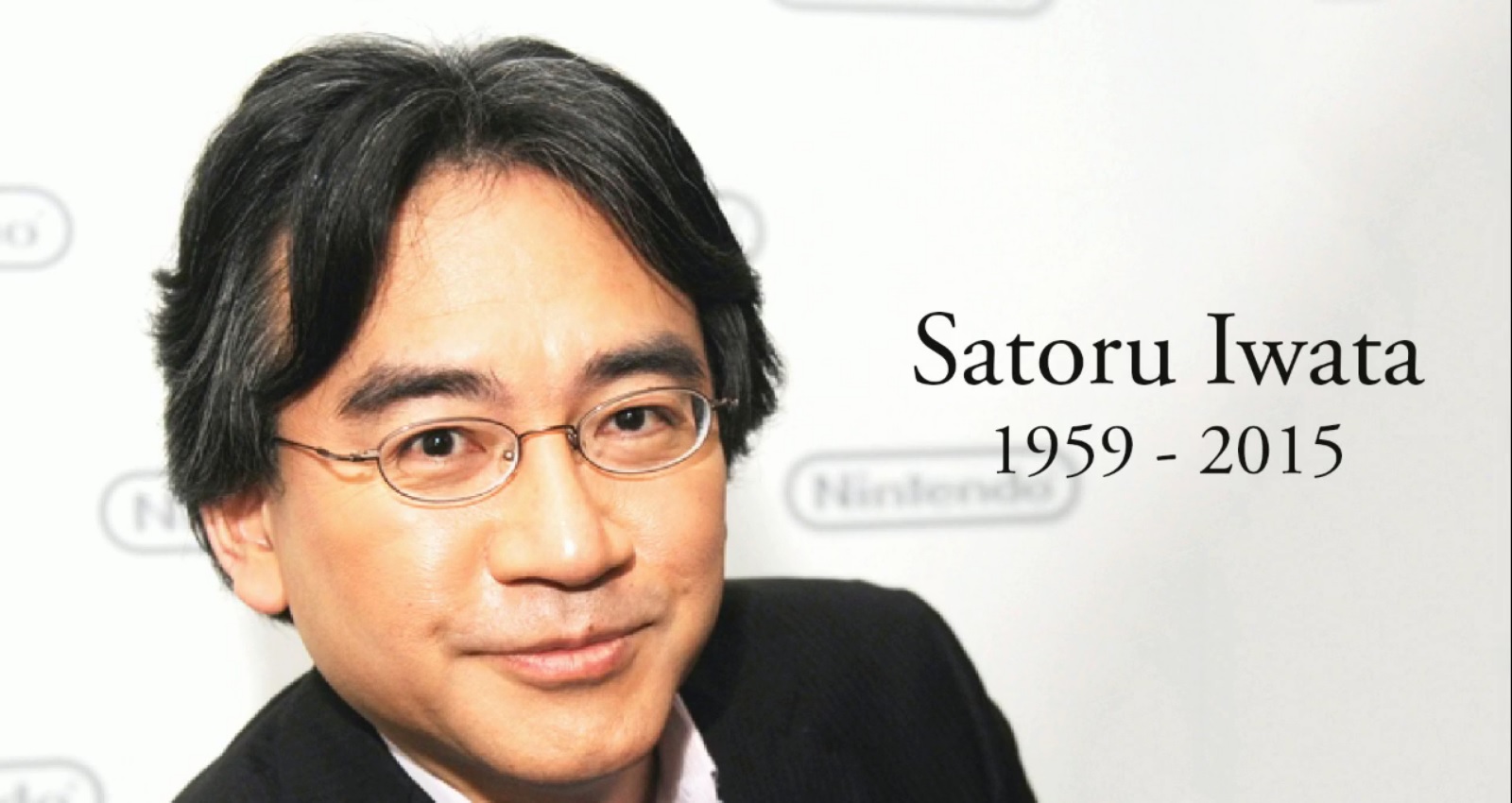 The 33rd Golden Joystick Awards were held at the indigO2 at London's O2 Arena. During the event, the late Satoru Iwata was honored with a Lifetime Achievement award.
Here's the news on that front:
Satoru Iwata, the Nintendo CEO who sadly died in July this year at the age of 55, was honoured with the Lifetime Achievement Award. A revered man of the gaming industry, Satoru was the driving force behind many of Nintendo's products including the Wii and DS, and is credited for bringing gaming to the masses by making it family entertainment. Starting out as a programmer in the 1980's for a subsidiary of Nintendo, he became president in 2002, the first outside of the company's founding family. He was renowned for first and foremost being a gamer and was described as "… having the brain of a game developer and the heart of a gamer". His contribution and impact on modern gaming is second to none.
Splatoon also saw a couple of wins at the Golden Joystick Awards. The Wii U title was chosen as "Best Family Game" and "Best Nintendo Game".
Source: Golden Joystick Awards PR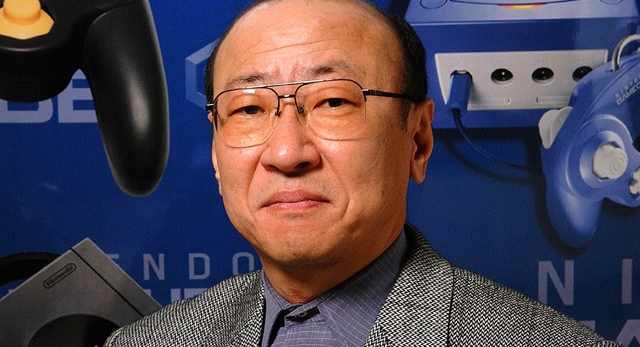 Since the unfortunate passing of Satoru Iwata back in July, there's been speculation as to who would take lead in the Kyoto-based company. Shigeru Miyamoto and Genyo Takeda had taken over as leaders for Nintendo, but this was only to be temporary, despite many people feeling both had the potential and credibility to properly lead Nintendo, not to mention the charisma and appeal from fans. Today, Nintendo has announced Tatsumi Kimishima as the new President of Nintendo Co.
For those unfamiliar with Tatsumi Kimishima, he had previously been the President of Nintendo of America from 2002-2006, and prior to that was President of Pokémon USA in 2001, so there's no doubt Kimishima-san certainly has the skills to lead Nintendo and succeed Iwata in a very respectable and admirable way.
It's still very heartbreaking to think about the untimely passing of Iwata and all of the great things he's done for the company and remaining optimistic even during its lowest moments, but if there's any company that knows how to overcome its faults and still deliver smiles and joy to people all around the world, it's Nintendo.
We wish Tatsumi Kimishima a long and great run as the new President of Nintendo, and we're excited to see what lies ahead.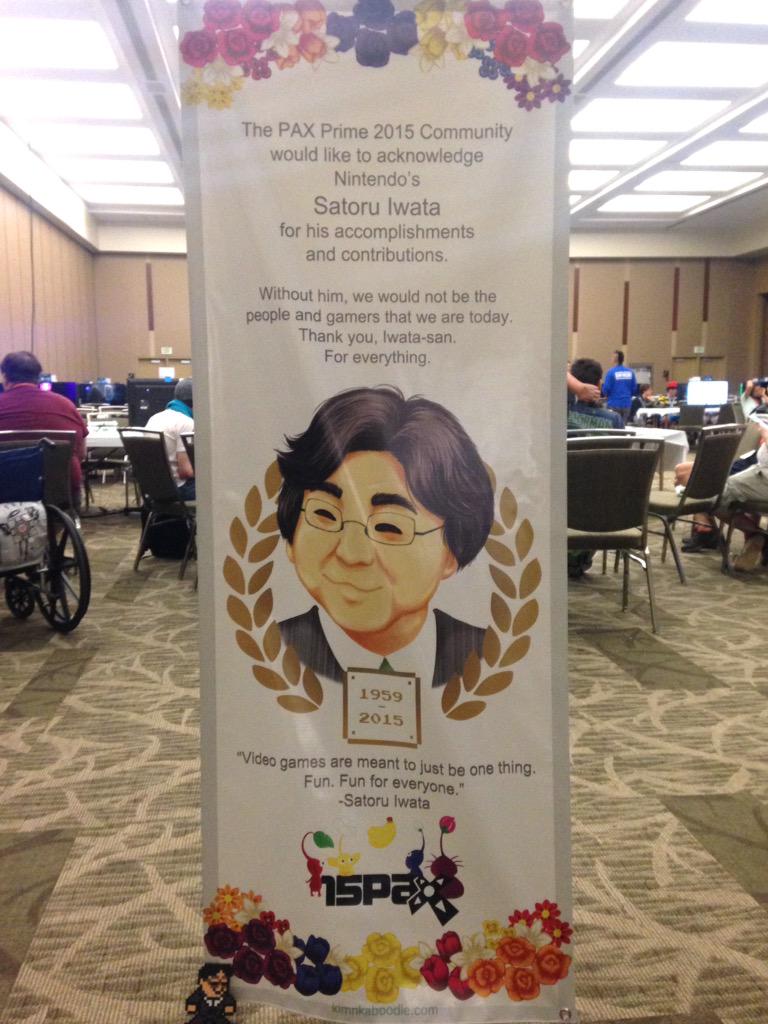 If you're attending PAX Prime 2015 this weekend, you may come across a small tribute to Satoru Iwata, who passed away in July. A small area has been set up to honor the late Nintendo president. It's definitely a classy move from the expo's organizers!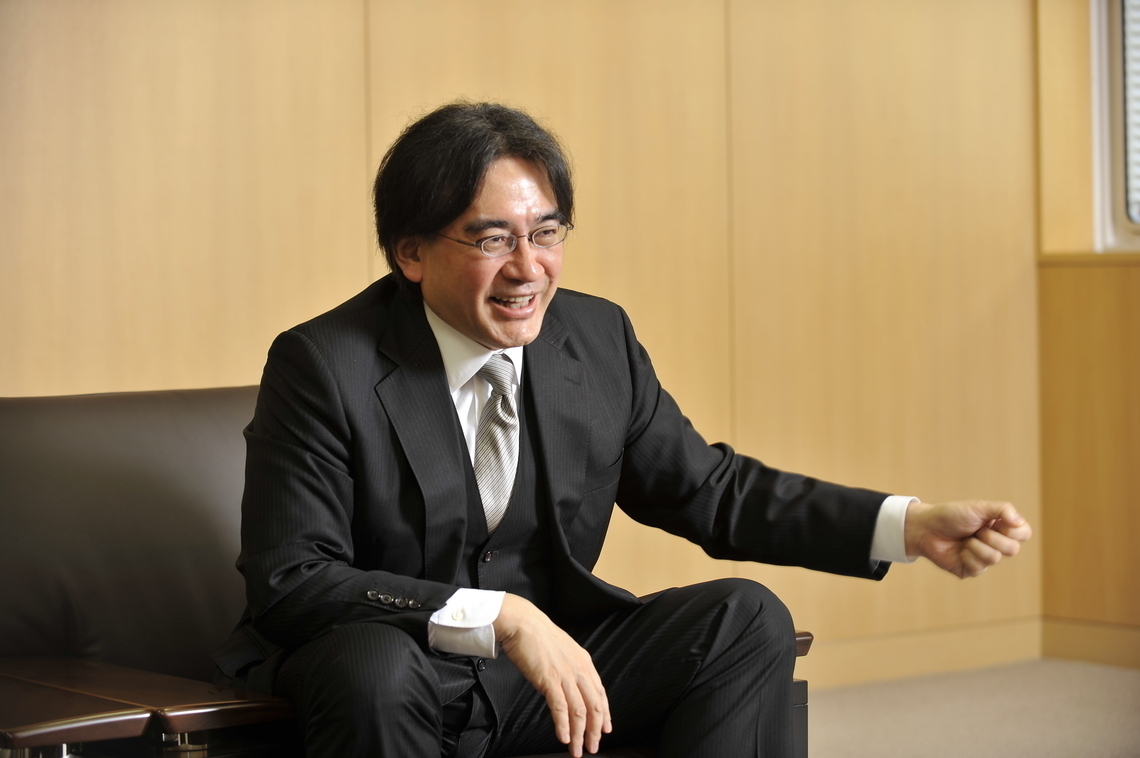 Back in July 2013, Toyo Keizai Online conducted an interview with Satoru Iwata. But there was one part of the discussion that was never published.
At one point of the interview, Toyo Keizai Online asked Iwata about the game he likes the most. These comments have now finally made their way online for all to see.
Here's what Iwata shared at the time:
"Ummm… that's a difficult question. I was a game developer myself, so I have special attachment to all the products that I was deeply involved in as a programmer or a producer, whether it's "Kirby Super Star (known in Japan as Hoshino no Kirby)", "Earthbound (MOTHER 2)", or "Super Smash Bros. (Dairanto Smash Brothers)". So it's pretty hard to name only one."

"I look at all these games that I produced at very close range, as if they were my children, so to say. The proximity of my perception therefore differs from other people. When I was developing them, I was working almost every day (all night long) till I saw the sun rising over Mt. Fuji. So when I think about them, the memories of those creative endeavors come flashing back altogether as one set?about how I came up with the original concept, what I was thinking at the time to shape it into a tangible form, what portion of these thoughts actually reached the customers and what didn't, and what kind of struggles and dramatic events I went through during the development process?you know, things like that. These emotions clearly separate my way pf perceiving them from any other person who can get fascinated in these games strictly as one of many ordinary players."
In his previous Famitsu column, Super Smash Bros. director Masahiro Sakurai wrote about the passing of Satoru Iwata. This week's issue of the magazine has another piece from Sakurai in which he touches on Iwata's funeral.
Sakurai wrote:
"Normally at a place like this, one's eyes go to the photo [of the deceased]. The smiling face of Mr. Iwata surrounded by flowers was a very nice picture."

"Inside there was the still body of Mr. Iwata. He was probably dressed in traditional white funeral garb, his glasses removed, and his nose stuffed [with cotton]. And today, his body was going to be burned and reduced to nothing. Mr. Iwata would no longer exist in this world."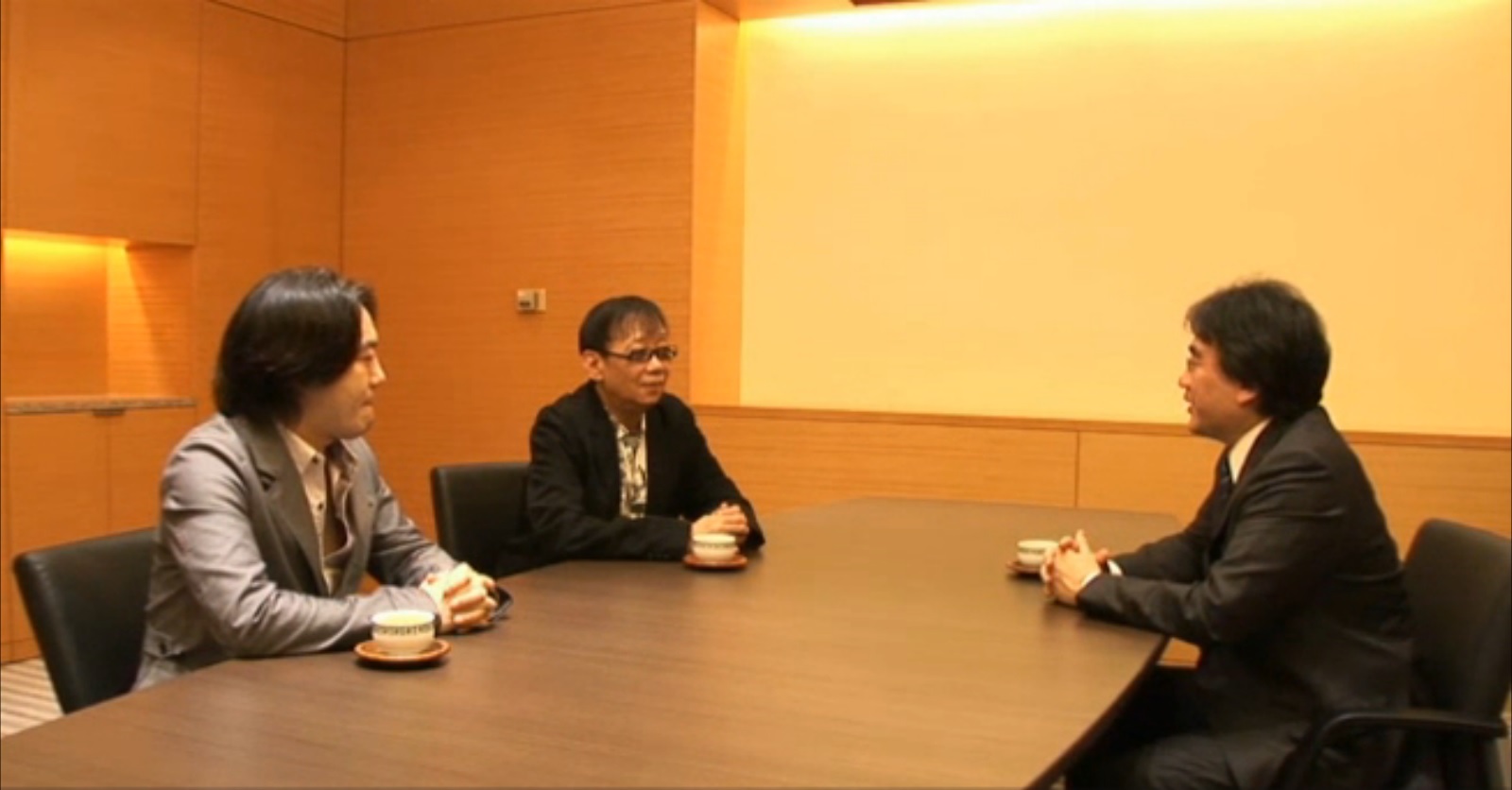 Following the passing of Satoru Iwata, many game developers shared various messages about the Nintendo president. Dragon Quest creator Yuji Horii was among those who had a few words to share last week. A translation of his comments are below.
.@YujiHorii Nintendo President Iwata has passed away. It's not well-known, but he did the localization programming on Dragon Warrior for NA.

— Cheesemeister (@Cheesemeister3k) July 24, 2015
.@YujiHorii I'd wanted to work with him again on something, but sadly it won't come to be. He was really a great person.

— Cheesemeister (@Cheesemeister3k) July 24, 2015
.@YujiHorii I pray for President Iwata's happiness in the next world.

— Cheesemeister (@Cheesemeister3k) July 24, 2015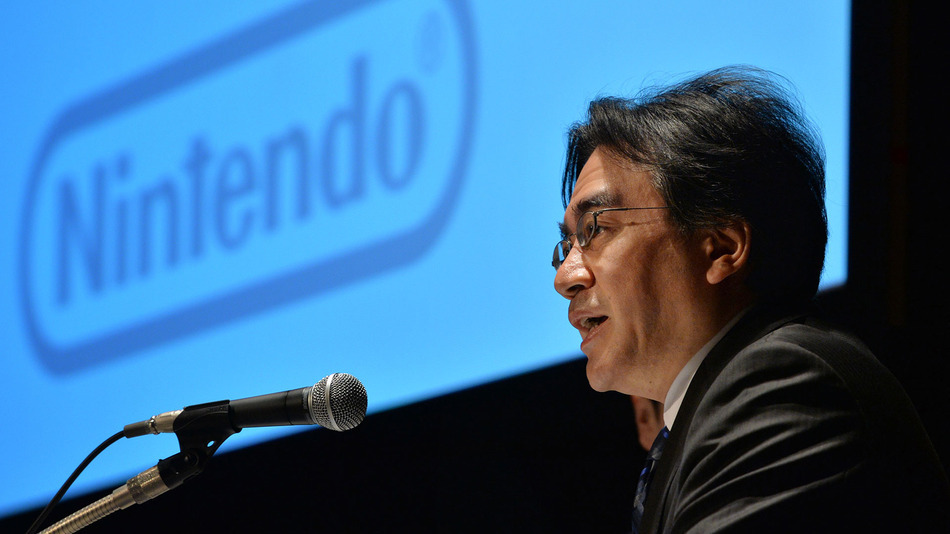 Following the passing of Satoru Iwata, Game Center CX producer Kan Tsuyoshi wrote an editorial column about the situation. Much of his piece talked about the time when Iwata came in for an episode of the show.
If you never saw that video, you should definitely give it a look below – it's great stuff. As for Tsuyoshi's piece, that can be found after the break (courtesy of Greg Lescoe).

Masahiro Sakurai published a new column in the latest issue of Famitsu. His piece is entirely about Satoru Iwata, who just recently passed away.
Sakurai started out by stating the following when he heard the news: "My mind went white and even now the reality hasn't sunk in."
He then remembers the early days, and recalled how Iwata had been one of the interviewers when Sakurai applied for a job at HAL Laboratory Inc. "Our positions and locations changed throughout our long association," he said. "He was the best superior I ever had and a man who understood me better than anyone."
Later in his piece, Sakurai described Iwata in the following five ways:
He was a man of virtue. Where a normal person would get annoyed or angry, he would never show such emotions and would instead analyze, organize, and offer ideas. He was someone who could bow his head and apologize for things that weren't his fault. I often worried about his stress levels, but he always talked with a smile.

He had a brilliant mind. Even when people would talk at length or without focus he was able to quickly say, "so, what you're trying to say is…" and quickly summarize their point. He was able to see to the heart of people and things and was a master of simplifying them so that anyone could understand their point. He could immediately make a call on changes to improve. I have no doubt that many people were saved by this quality.

He was a man of effort. Even though he didn't start out in the managing field, he read numerous management books, he would ask for advice from the necessary people that he would take to heart, and managed to become the president of Nintendo. What he gained from his years as a programmer allowed him to take many long-term projects to successful fruition.