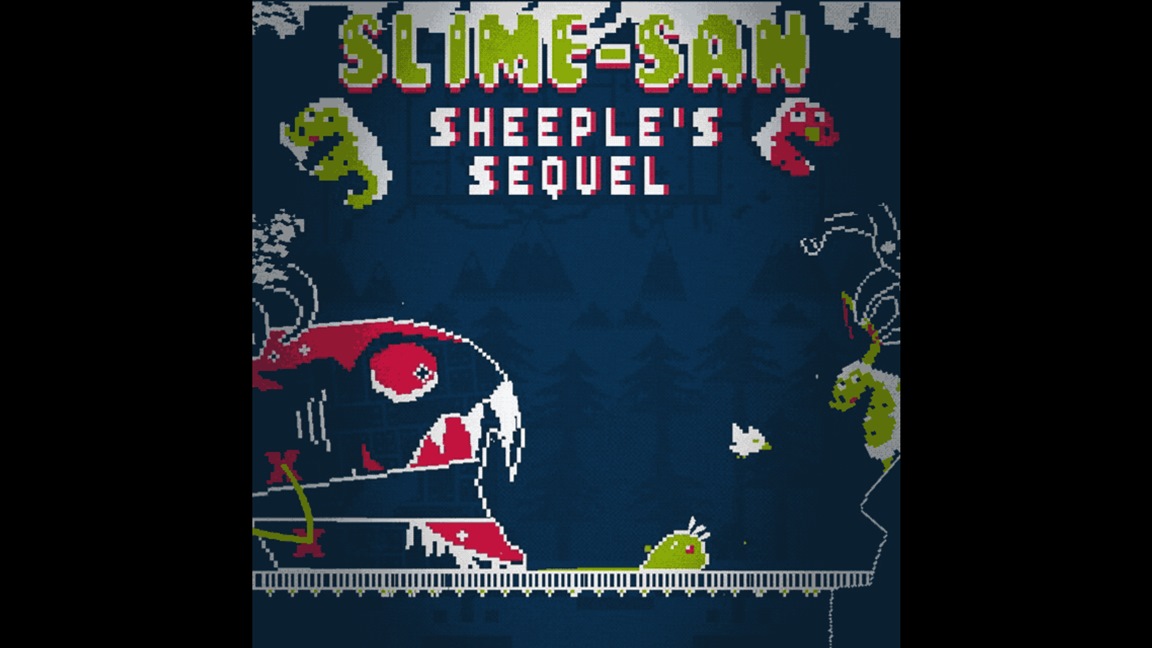 One of the free expansions coming to Slime-san is Sheeple's Sequel. Fabraz has a new trailer ready for the DLC, attached below.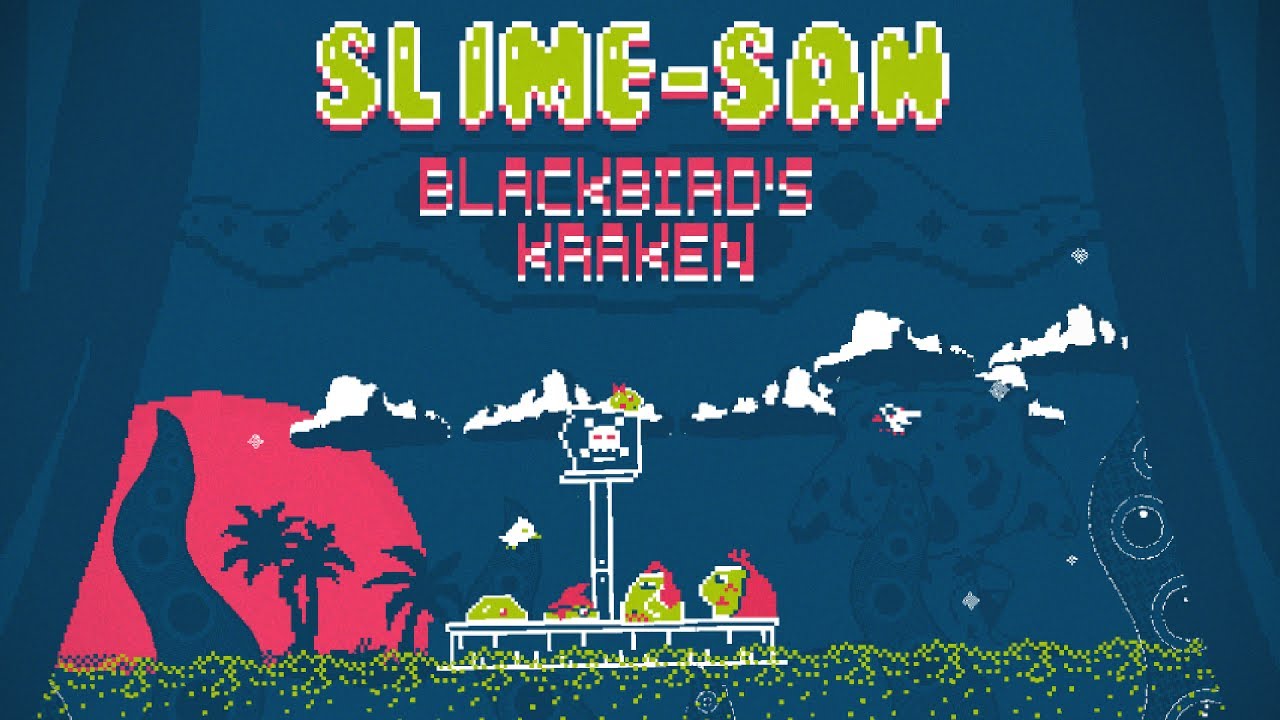 Fabraz was hoping to have the Blackbird's Kraken update ready on Switch this month. That won't be happening due to an unexpected delay, but the wait won't be too much longer.
Fabraz shared the latest update on the situation this week on Twitter:

http://twitter.com/Fabrazz/status/953352483975262208

The Blackbird's Kraken features new levels, a new boss fight, new target mode challenges, and more. You can learn about everything included in the upcoming 1.1 update here.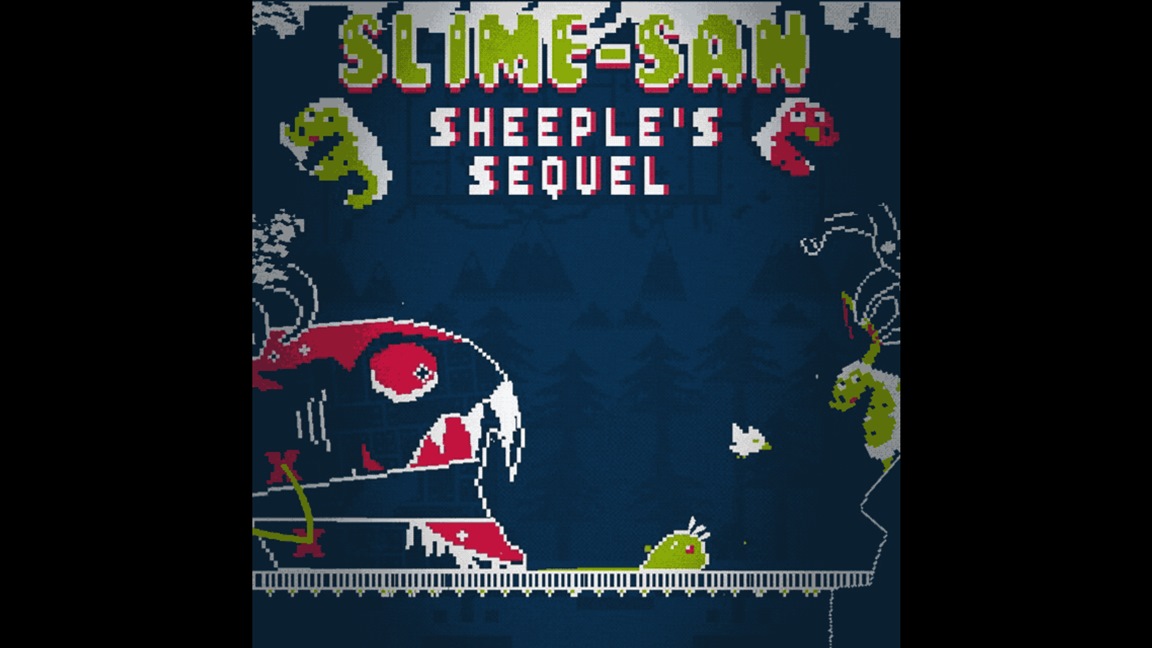 Fabraz is currently wrapping up the "Blackbird's Kraken" expansion for Slime-san on Switch. It contains a new campaign with over 25 levels, a new hub world, two new mini-games, a HUE slider, online leaderboards. If all goes well, we'll be seeing it later this month or in January.
Fabraz has also confirmed that the next expansion for Slime-san, Sheeple's Sequel, will be coming to Switch some point as well. It'll contain the following: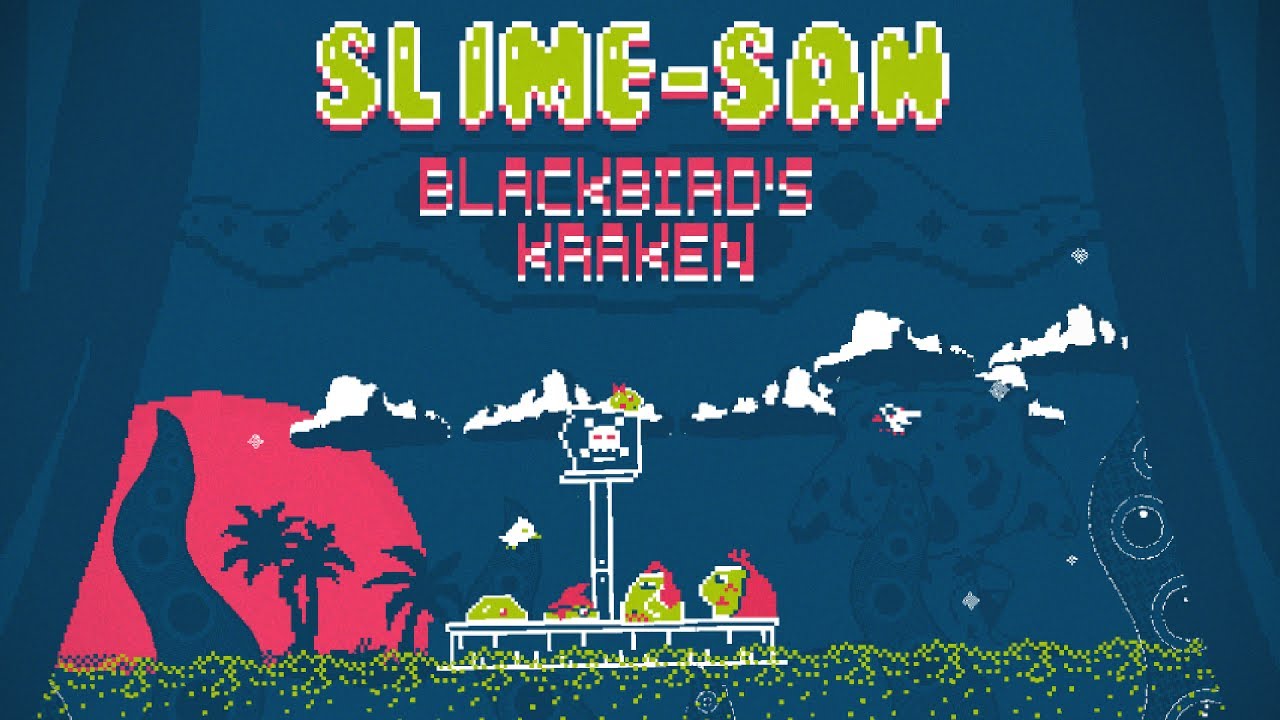 A huge patch is on the way to Slime-san. Fabraz is wrapping up patch 1.1, which is highlighted by the brand new Blackbird's Kraken campaign. It encompasses new levels, a new boss fight, new target mode challenges, and more.
Aside from Blackbird's Kraken, version 1.1 for Slime-san also adds some new features and makes some adjustments. These include leaderboards, button mapping, a karting mini-game for two players, and more.
Continue on below for Slime-san's 1.1 patch notes.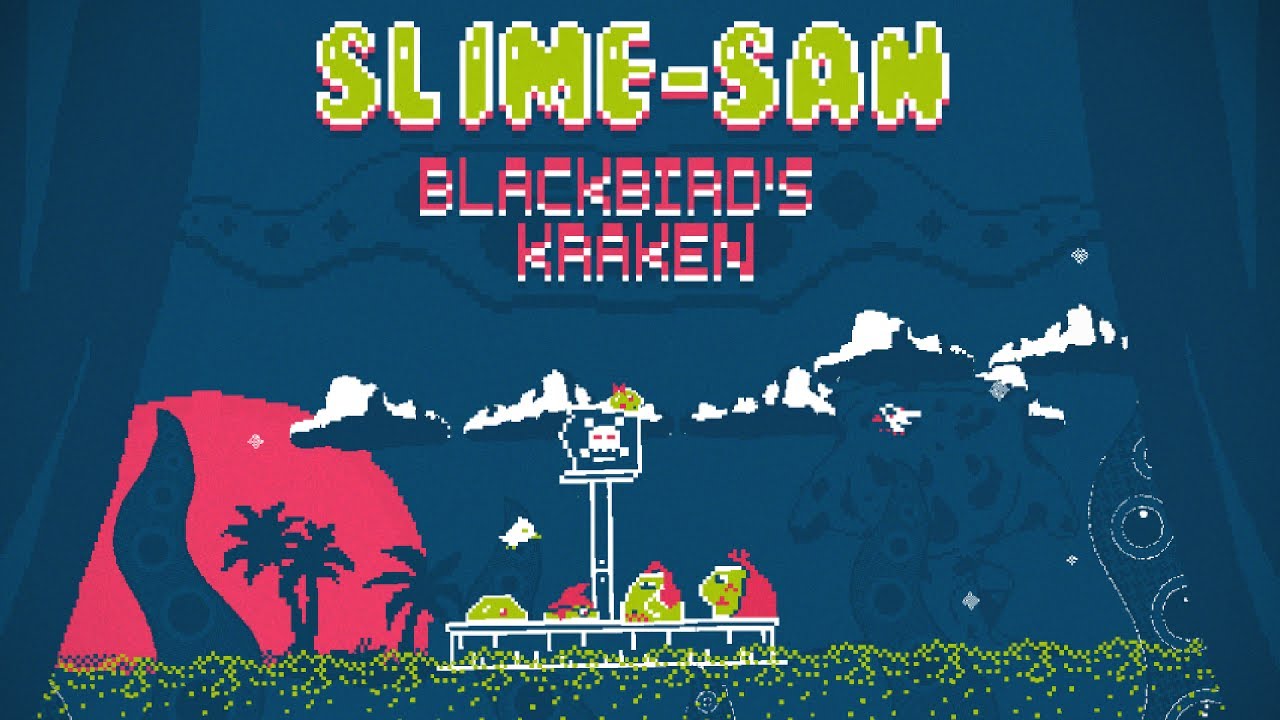 Fabraz has more in store for its 2D platformer Slime-san. Today, the developer shared details on what's next for the game.
Switch owners will have access to the "Blackbird's Kraken" DLC not too long from now. Fabraz intends to have it ready "in the next two months." The free DLC features a new campaign with its own story and boss, 25 new levels (with New Game+), a new hub world, new mini-games, new target modes, new settings, online leaderboards for all levels, and more.
That's not all. Those who haven't jumped in on Slime-san will be able to try out the game soon. Fabraz is finishing up a demo and will be submitted to Nintendo soon.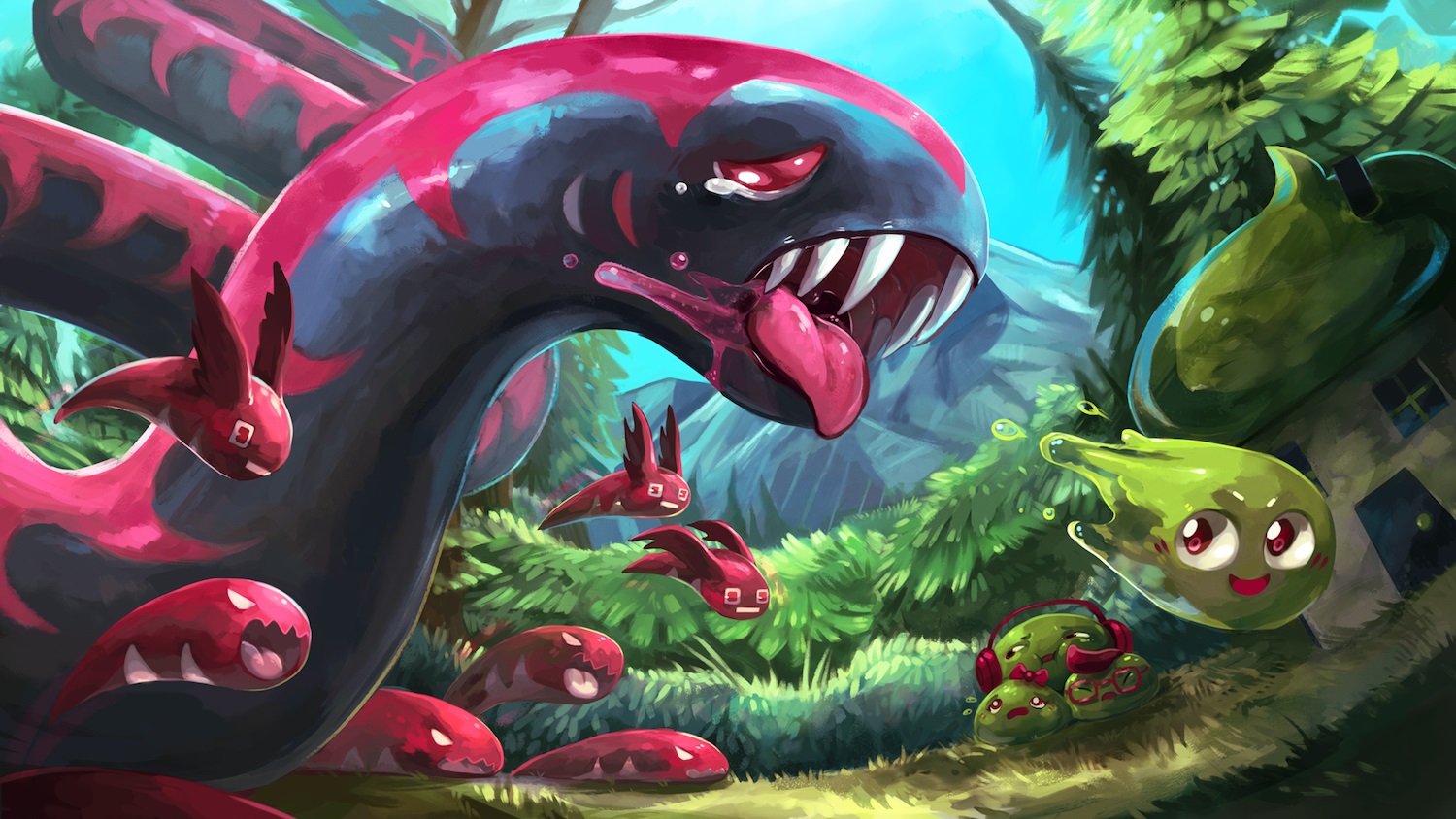 Fabraz, developer of Slime-san, had this to say in regards to working with Nintendo and the Switch:

(Nintendo has) been very supportive with us. We met some of them back at GDC and a few weeks later we were invited to become certified Nintendo Switch developers. Since then, whenever there was a problem, they were very responsive to any of our inquiries.
I'm INCREDIBLY grateful to have gotten the opportunity to release a game on one of their systems. Can't overstate that enough!
In the case of the port from PC to Switch, it took them just a couple of months. Most of the issue that they had with the port was the result of trying to use the default resources of Unity as they learned the hardware. A little over a year! The porting process to the Switch was around 2-3 months, QA included. It was, honestly, pretty seamless. Unity and Nintendo did some prep work and the porting process wasn't too hard.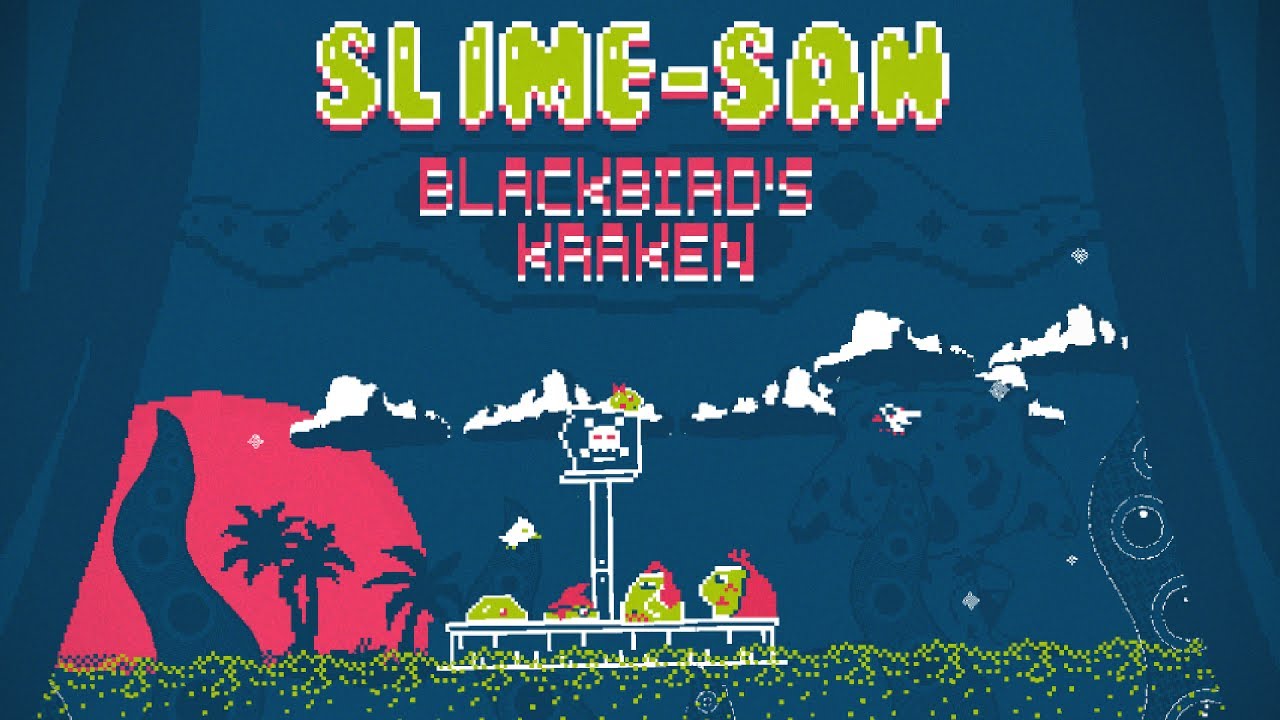 Earlier today, Slime-san debuted on the Switch eShop. Even after you complete the game, you'll have more content to enjoy down the road.
Developer Fabraz confirmed on Twitter that the DLC expansion "Blackbird's Kraken" will be added to the Switch version in the future. Better yet, it will be entirely free.
Absolutely! Free patch in the future. And that's GREAT, glad you enjoy it! 🙂

— Fabraz (@Fabrazz) August 3, 2017
If you're interested in seeing what the DLC is all about, watch the trailer below.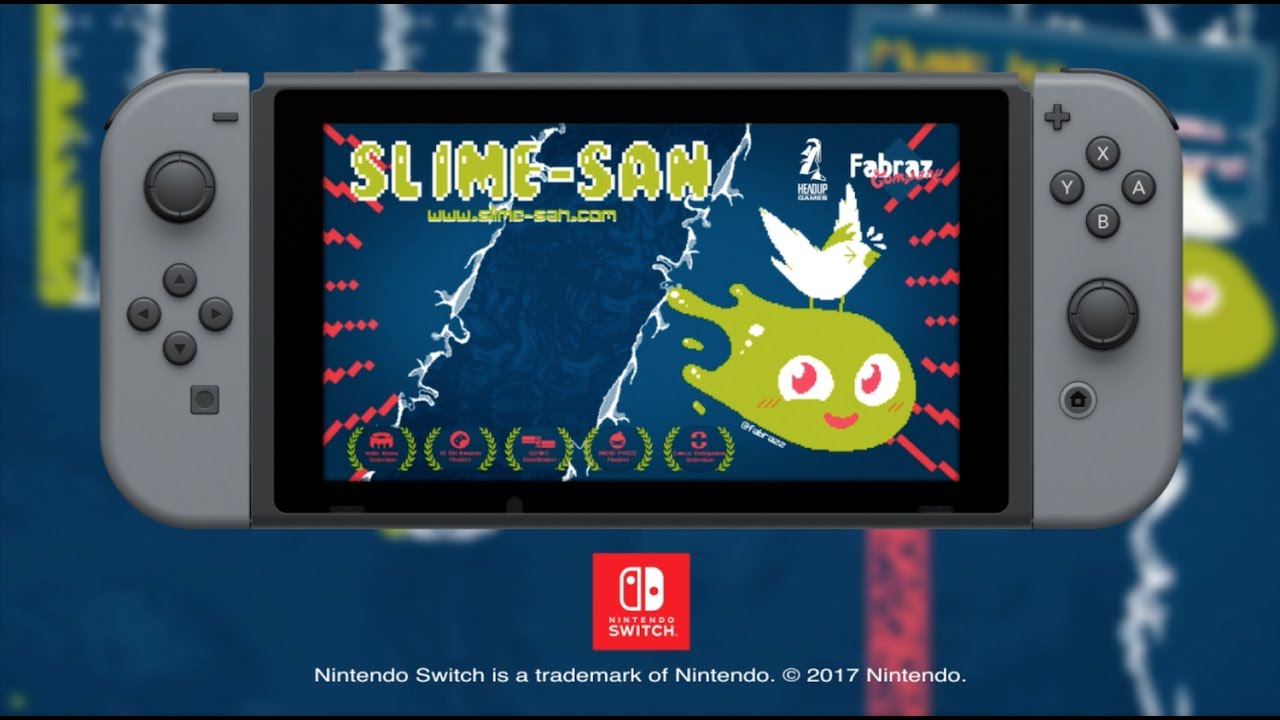 A bunch of footage is in showing off Slime-san, which is heading to the Switch eShop on Thursday. Get a look at 41 minutes of gameplay below.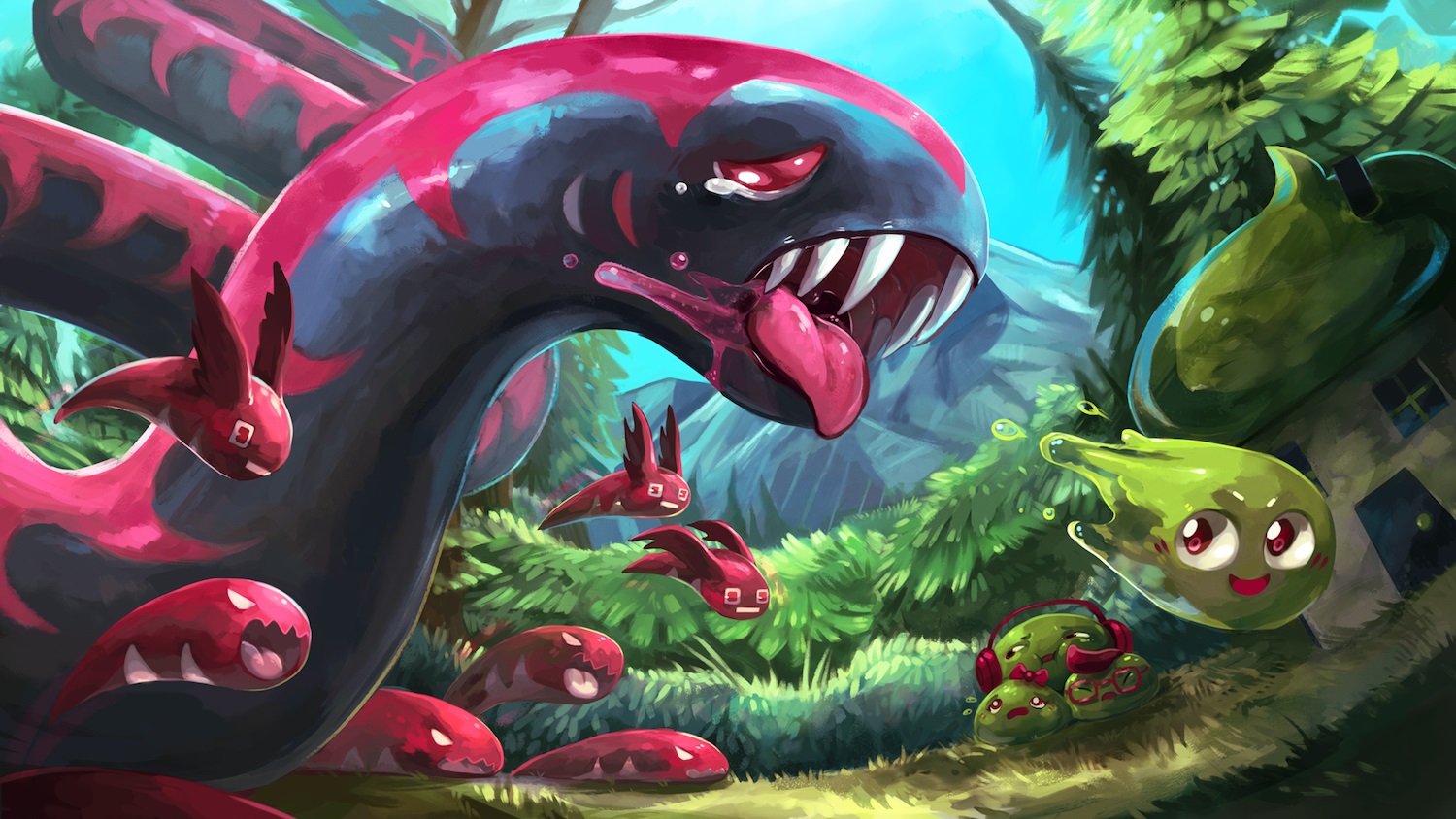 Update: Another file size on the Switch eShop. Phantom Trigger is 545MB.
---
Original: Slime-san is making its debut on Switch later this week. To download the game, you'll need 741MB of free space. Slime-san is launching this Thursday via the eShop.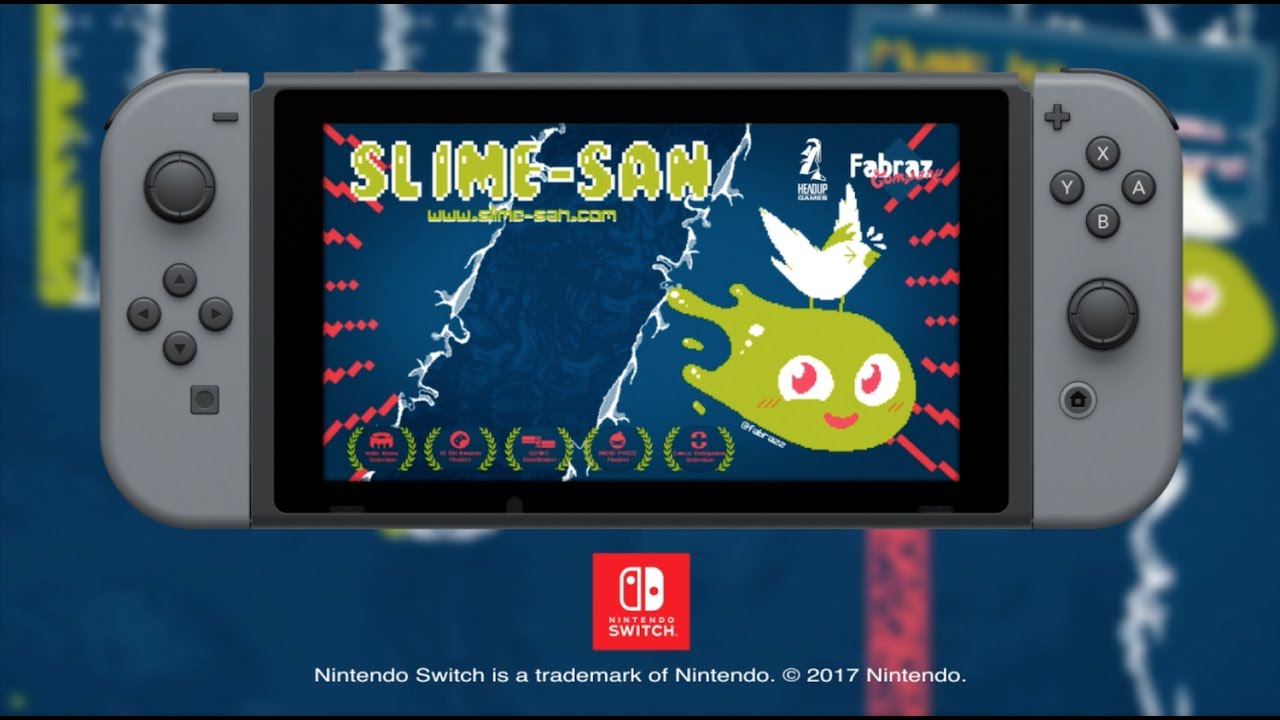 It won't be much longer until Slime-san appears on Switch. Today, publisher Headup Games announced that the action-platformer is set to debut on Nintendo's console next week.
Slime-san is coming to Switch on August 3 via the eShop. HD Rumble will be supported, and the multiplayer mini-games can be played locally with one set of Joy-Con.
We've included more details about Slime-san below, along with a new Switch trailer for the game.