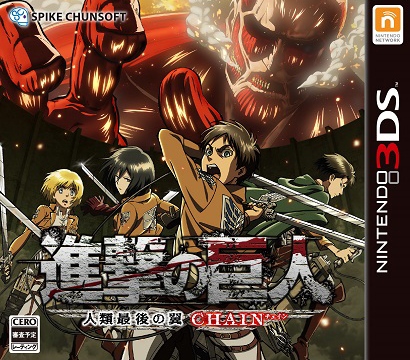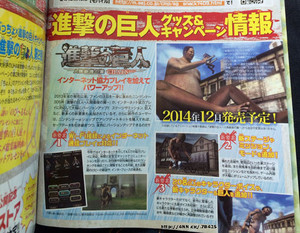 Spike Chunsoft is re-releasing Attack on Titan: The Last Wings of Mankind in Japan.
The highlight of the new version is online co-op. Players will be able to work together through the Internet, and there will also be limited text chat functionality as well as rankings.
Aside from online play, Spike Chunsoft is adding in new stages like the ruined fortress and outside the wall, missions such as reaching objectives via horse wagon, and other new elements.
Other additions/improvements include:
– Adds over 20 voices for both new characters and characters that already appeared in the original version
– The Titans have new behaviors
– Team has fine-tuned the 3D maneuver gear's motions, the game's difficulty levels, and other aspects
– The pre-mission lobby has been revamped
– The interface has been improved
Those who own the original Attack on Titan: The Last Wings of Mankind can purchase an "upgrade kit" for 2,160 yen on the eShop. Save data will transfer over to the new edition. The packaged retail and download versions will both cost 5,378 yen.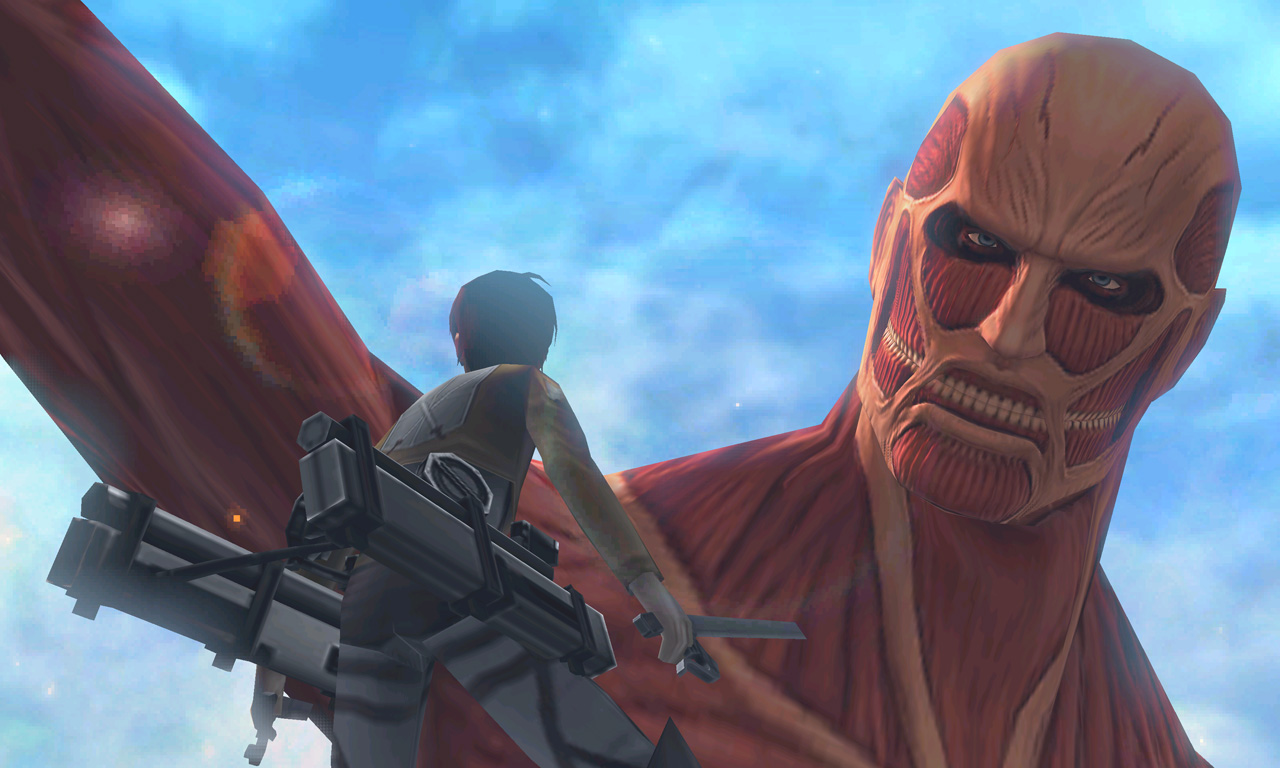 There was a report earlier this year that Spike Chunsoft was looking for a partner to bring Attack on Titan: The Last Wings of Mankind to the west. ShonenGameZ writes that Bandai Namco was actually pitched this very idea, but the deal was ultimately dropped. What happened between the two sides is unknown.
ShonenGameZ spoke with Bandai Namco about Project X Zone's overseas sales as well. The site reports, "they told me that it sold ten times better than what they expected." Bandai Namco also said they would love to see a sequel.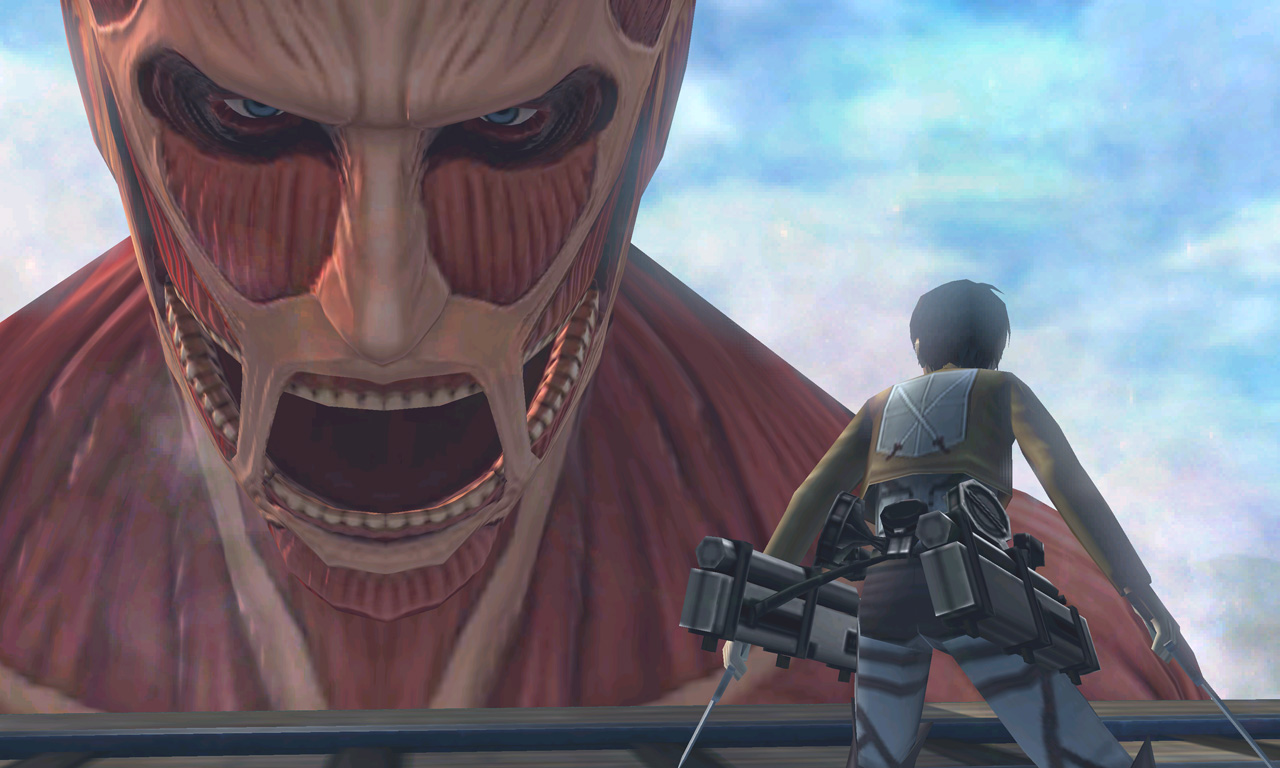 Attack on Titan: The Last Wings of Mankind may have a shot at localization. According to a Siliconera report, Spike Chunsoft has been searching for a publishing partner in hopes of bringing the game west. That's not a confirmation by any means, but it's a fair bit of hope for the future.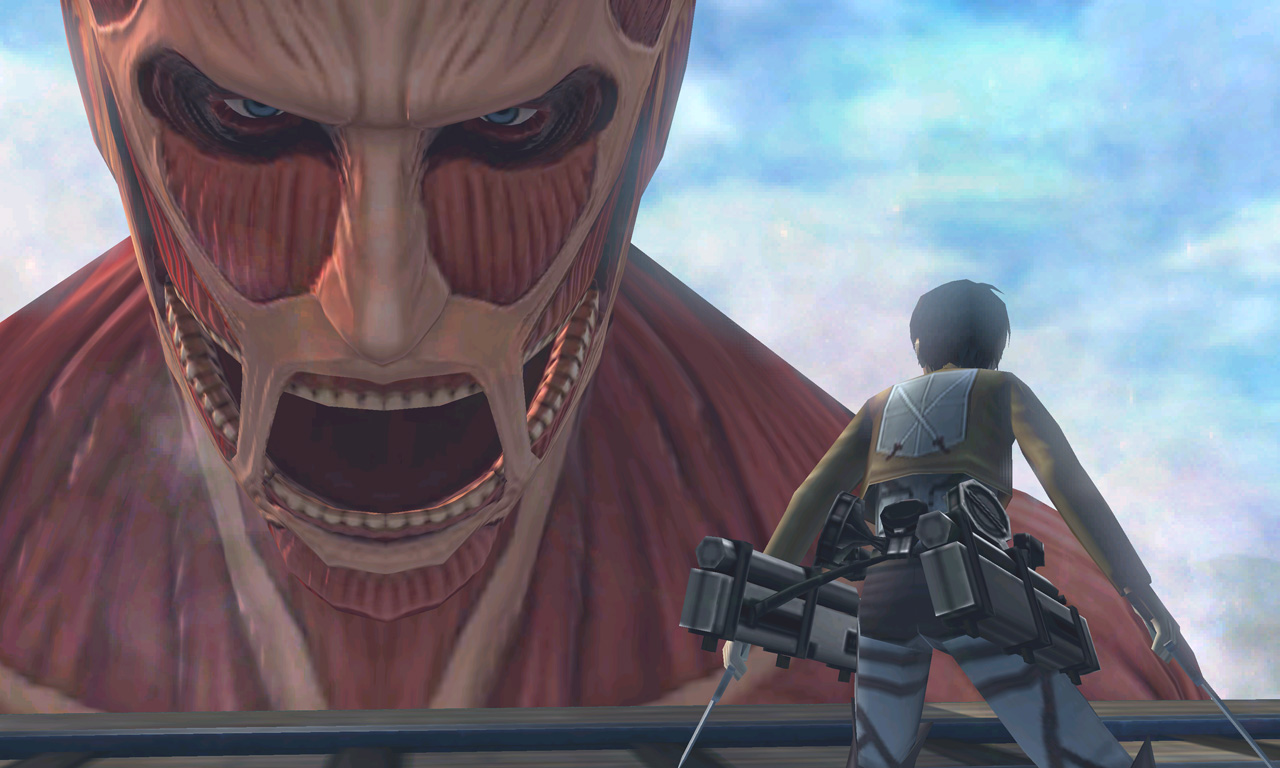 Spike Chunsoft producer Kazuhiro Watanabe reflected on his work for Attack on Titan: The Last Wings of Mankind while speaking with 4Gamer last month. Watanabe also teased an announcement that he believes will be made sometime in 2014.
His comments in full:
In 2013, I worked mostly on Attack on Titan: The Last Wings of Mankind. We've been working on it for a long while, and we were trying to keep a close eye on the look of the anime. Since the anime began airing, the background and context really opened up and it became a huge social phenomenon, which makes me happy. One of the dilemmas is that anxiety also heightens during such development (note: likely wanting to meet expectations). With that said, it was the first time for me personally to work on a licensed title, so of course I hope we make the fans of the manga or anime happy. To be honest, though, the level of anxiety just continued to rise until the game was finally released. On the other hand, we took many aspects from a genre that has already been done, so we followed in the "wire action" style of games like "Tenchu" and "Shinobido". I think this year we will be sharing an announcement, so please wait a while for that.