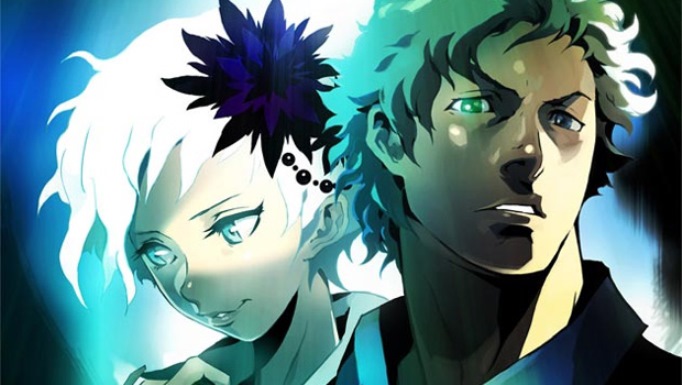 Zero Escape started on DS a decade ago with Nine Hours, Nine Persons, Nine Doors. Virtue's Last Reward continued the franchise on 3DS in 2012, followed by Zero Time Dilemma in 2016.
It's now been three years since the last Zero Escape game. Kotaro Uchikoshi, the series' director, has also moved on to work on the new IP AI: The Somnium Files. What does that mean for Zero Escape?
Uchikoshi appears to be open to working on the series once more. In an interview with Japanator, he said: "If the fans desire it, there's always a possibility." That's not definitive by any means, but perhaps we could see a fourth entry in the future.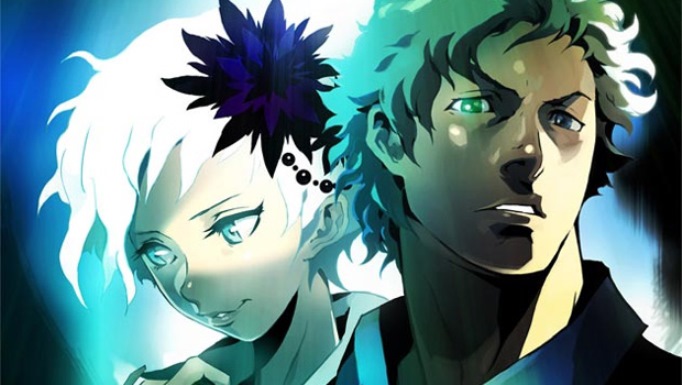 Kotaro Uchikoshi is best known for the Zero Escape franchise. Across three different games, he acted as series director.
Uchikoshi could choose to support Nintendo's newest platform in the future. When asked about Switch, he said the following:
"I think it's a very interesting piece of hardware. If the opportunity presents itself, I'd love to put out something on the Switch."
Uchikoshi is in the very early stages of a new game tenatively known as Project Psync. It remains to be seen if it will end up on a Nintendo platform.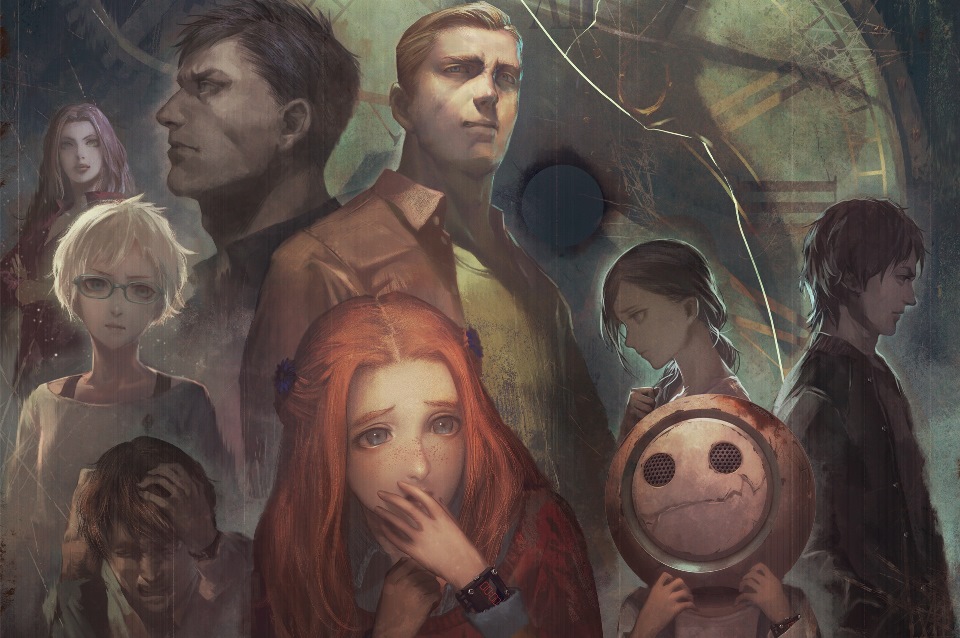 Around the time when Zero Time Dilemma was launching in Japan, Famitsu caught up with series creator Kotaro Uchikoshi about the new game. Uchikoshi spoke about how it came to be, the different aspects of gameplay, and even the ending (don't worry, there's only a bit on this and not much in the way of spoilers).
Since the interview was quite lengthy, we've opted to summarize the discussion. Continue on below for all of the important points.
The conclusion to the series, restarted to respond to enthusiastic requests from overseas fans
– When Uchikoshi joined Spike Chunsoft, the first title he worked on was 999, but at first it was planned to be a standalone game. Later on it received a "Platinum" from Famitsu reviews, as well as a good reception overseas, which was why there were talks of making its sequel only afterwards.
– They were making both the second and third games for the DS, but at that time (in 2010) the new generation handhelds 3DS and PlayStation Vita were announced.
– They wanted to work with the new systems, but considering they were developing two games at the same time, they didn't have enough time and budget. In the end they decided to only make the second game (Virtue's Last Reward) first, and waited to see its reception before deciding to continue the third game.
– Requests for another sequel after Virtue's Last Reward were high, but most especially from overseas. Thanks to that, the company also gave a "Go" sign for the third game.
– When asked about the similarities and differences between Japanese and overseas fans:
Similarity: The elements they enjoy in the games may be actually the same.
Difference: Overseas fans have much enthusiasm. Uchikoshi thinks it's because of a difference in history. Japan has had games in the same genre since long ago, such as Banshee's Last Cry. On the other hand, the west's first experience with such a genre was 999, so it felt very fresh to them, which was why the hype built up quickly. It also helps that games within the genre are still relatively rare in the west.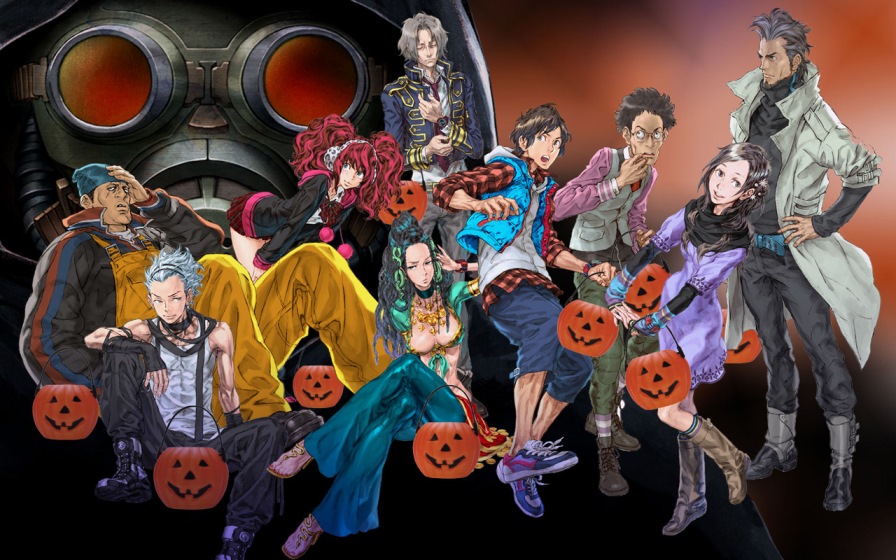 The Zero Escape series has spawned two entries, with a third launching in about a month for now. Series creator Kotaro Uchikoshi reflected on the franchise's roots as part of an interview with Nintendo Force.
Uchikoshi was asked if he thought Spike Chunsoft would approve his initial pitch for 999 (Nine Hours, Nine Persons, Nine Doors). He did not, but "was able to get the project in fruition thanks to many supporters."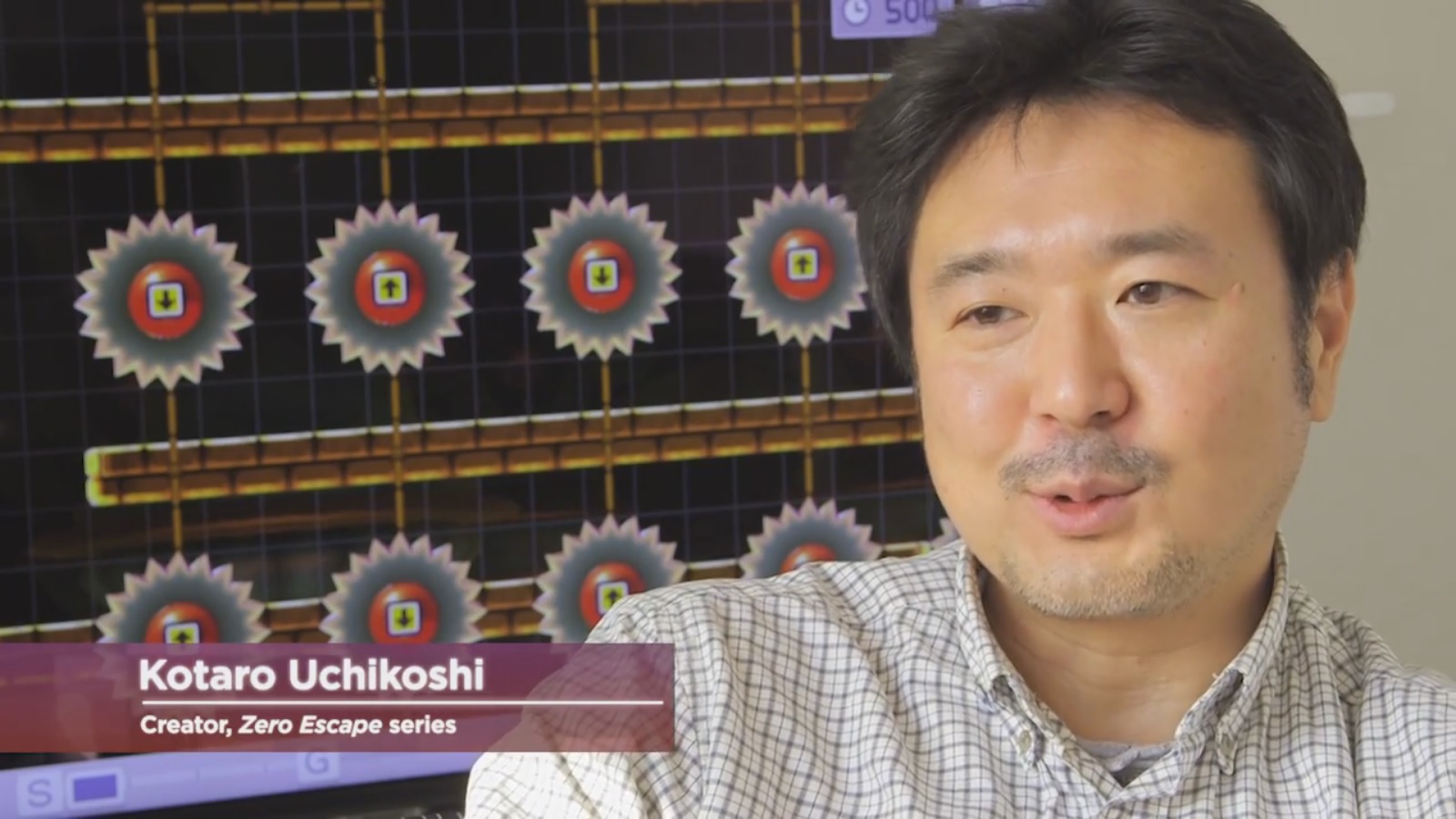 Polygon has put up the latest video in its "Devs Make Mario" series. In today's feature, Zero Escape creator Kotaro Uchikoshi makes a level in the game. View it below.
Uchikoshi's Super Mario Maker level is located on the official bookmark site here.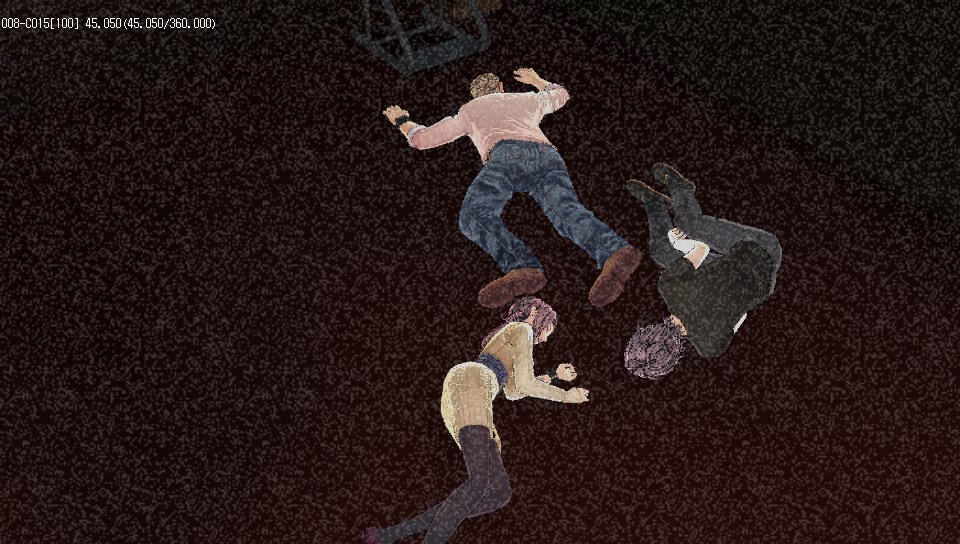 Zero Time Dilemma is a violent experience, especially when compared to its predecessor. Producer Kotaro Uchikoshi spoke about this aspect of the game with Siliconera.
Uchikoshi stated that the team was "holding back" with Virtue's Last Reward. Given the importance of this entry though – the finality of it all – Spike Chunsoft decided to go all out.
He explained:
"I spoke with the producer, Iizuka-san, and since this is the third and final entry in the series we should do all of the things that we've always wanted too. We were holding back before, but this is a chance to do everything. Since the game revolves around making absolute decisions life and death hangs in the balance. If we were to pull our punches, it would take away a lot of the narrative impact. By making the violence more extreme it makes the choices hit home."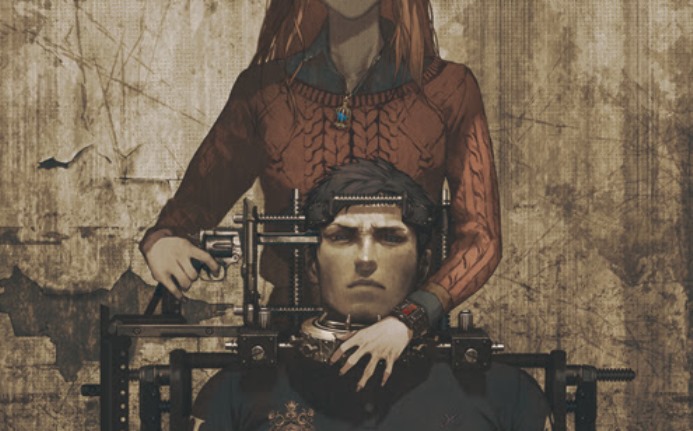 This week'sissue of Famitsu has extensive coverage on Zero Time Dilemma. You can find a bunch of details from earlier in the week here and some interview excerpts with director Kotaro Uchikoshi here. We've also now gone through the interview and picked out a few more details. There aren't massive spoilers here, but I know some folks can be sensitive to certain information about the story and other aspects – so tread lightly towards the end of the post!
To clarify something from the interview, when it was mentioned that they originally planned to make the second and third games in the series at the same time, they were going to make it for the DS. But right around that time, the 3DS and PlayStation Vita – two new handheld systems – were announced, so they considered moving development to both platforms which could allow for improved graphics and overall quality. That meant more development time and a higher budget would be needed. This is also why the team ended up developing the second game first, and then waiting to see what the reception was like before moving on to the third title – Zero Time Dilemma.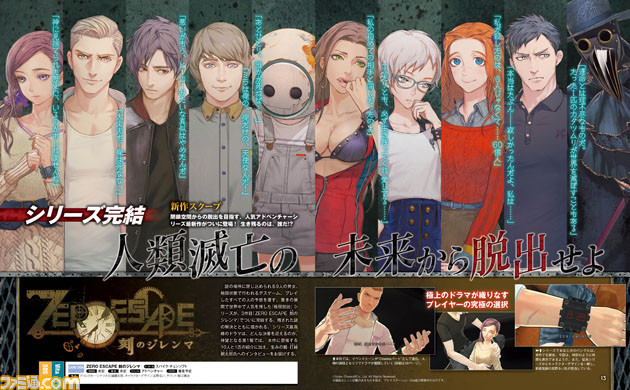 As reported earlier today, Zero Time Dilemma has a big feature in this week's Famitsu. There are details about the game itself as well as an interview with director Kotaro Uchikoshi.
Some excerpts from the interview has now leaked out of Famitsu. Head past the break to see what Uchikoshi said about the name, resolving mysteries, extreme scenes (possibly 3DS' first CERO-Z-rated game in Japan), and changing character designers.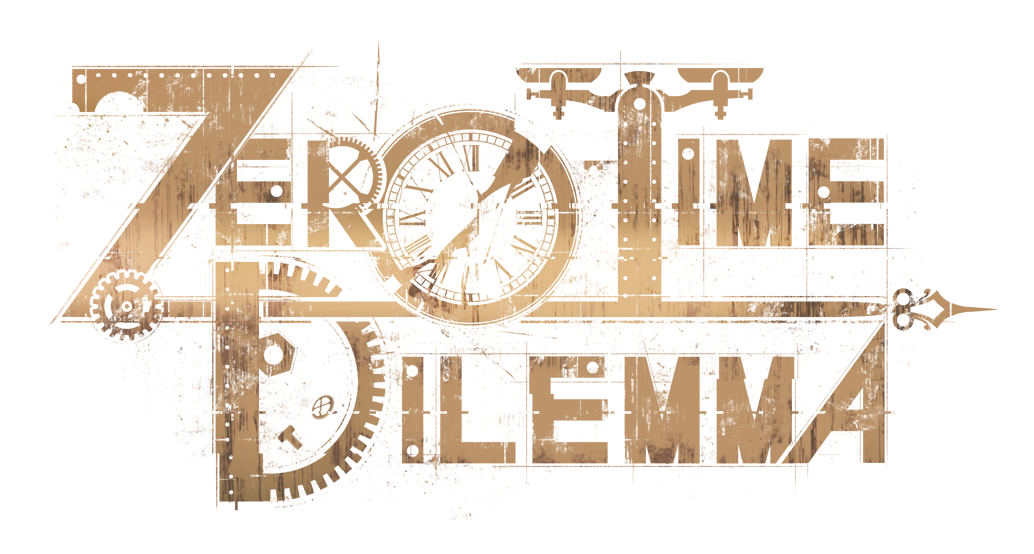 Update: Uchikoshi has now clarified that it won't be at GDC itself. It'll just be taking place during GDC.
I'm sorry if I confused you. The place is not at the site of GDC. We will do that at different place. Just during GDC.

— Kotaro Uchikoshi Eng (@Uchikoshi_Eng) February 16, 2016
---
It won't be much longer until we receive a proper update about Zero Time Dilemma. On Twitter, Kotaro Uchikoshi announced that he'll be attending the Game Developers Conference for an "unveiling presentation".
Uchikoshi's tweet is as follows:
I will visit San Francisco for unveiling presentation about ZTD to during GDC next month.

— Kotaro Uchikoshi Eng (@Uchikoshi_Eng) February 16, 2016
GDC 2016 runs between March 14 and March 18.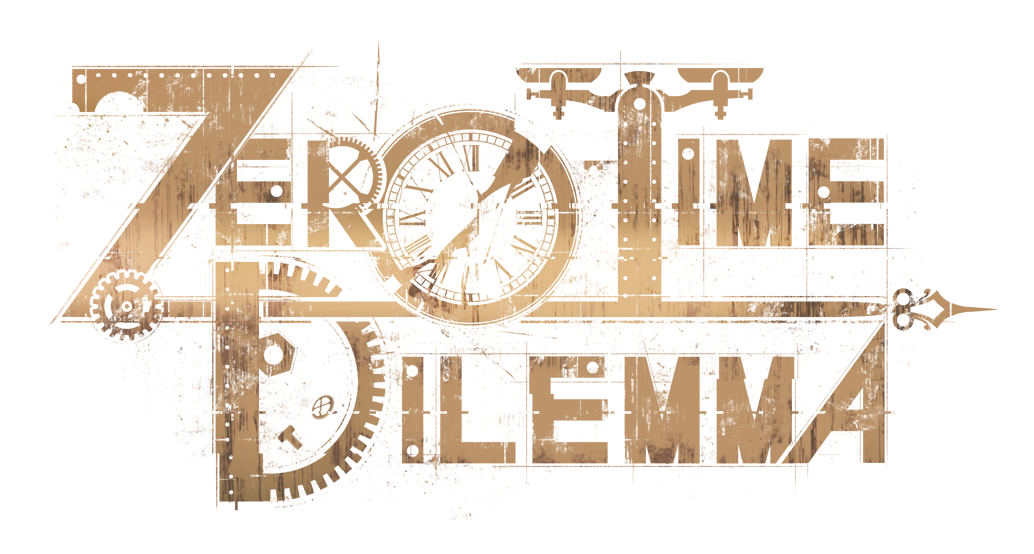 Shinji Hosoe handled the soundtracks of 999: Nine Hours, Nine Persons, Nine Doors as well as Zero Escape: Virtue's Last Reward. Fans of the series will be pleased to hear that Hosoe has returned for the series' latest entry, Zero Time Dilemma.
Director Kotaro Uchikoshi confirmed on Twitter:
@Irru__ Of course, your heart will be moved by his wonderful music again in ZTD.

— Kotaro Uchikoshi Eng (@Uchikoshi_Eng) December 23, 2015