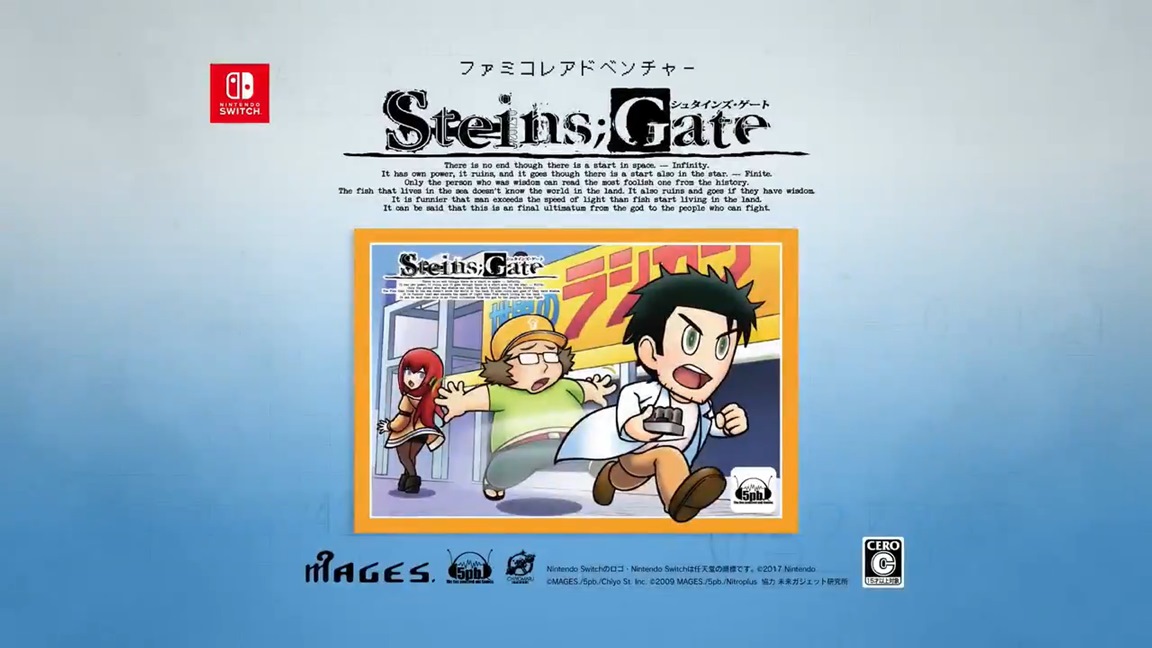 During a recent broadcast, Spike Chunsoft debuted the first English gameplay from 8-bit ADV Steins;Gate – an exclusive on Switch. Check out the recording below.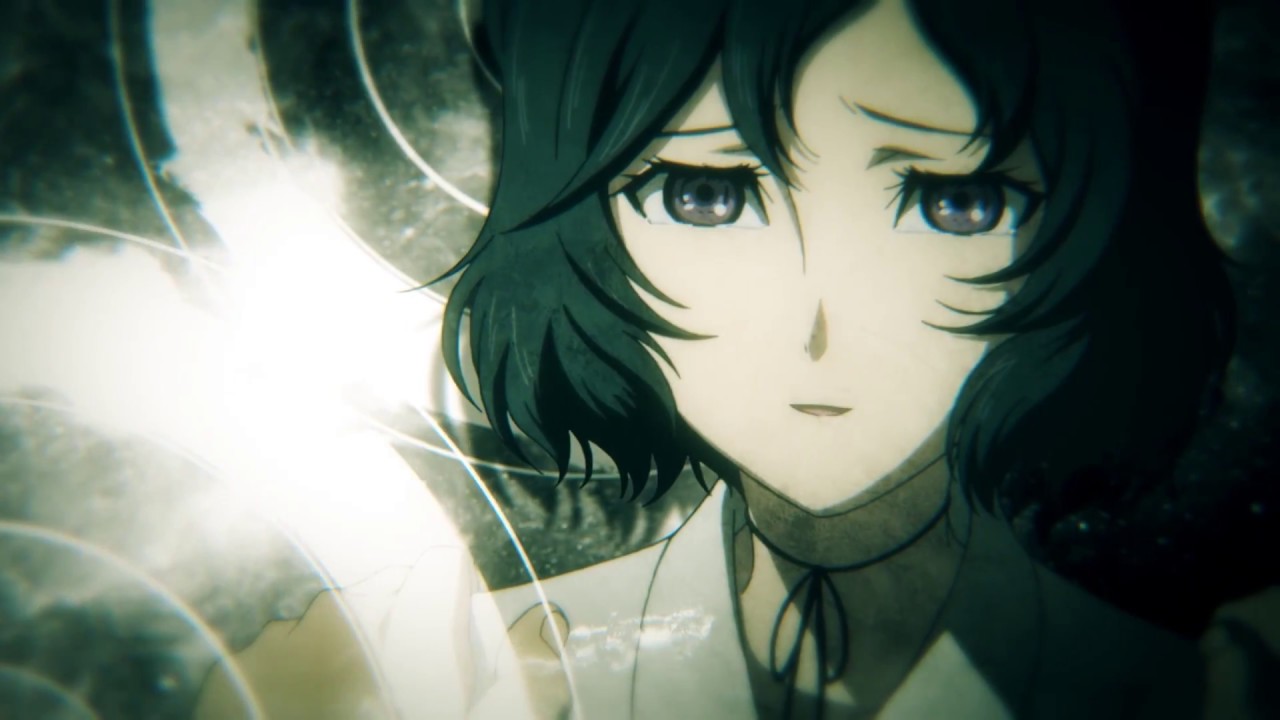 Spike Chunsoft finally dated Steins;Gate Elite for North America yesterday, going with February 19 stateside. Similarly, Europe will also be getting the game on the same day.
All European players will also have access to the same bonus game. Copies will include 8-bit ADV Steins;Gate, which is exclusive to Switch.
Source: Spike Chunsoft PR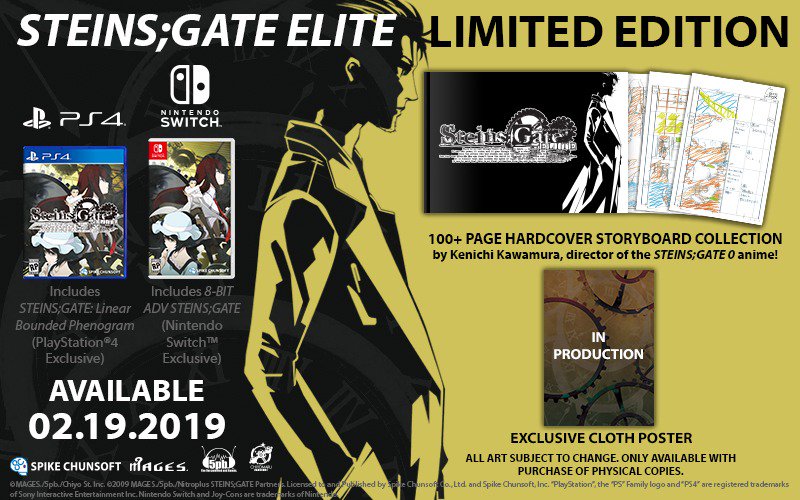 Steins;Gate Elite has received a new, final release date in North America. Publisher Spike Chunsoft announced today that the game will be available on February 19.
On the same day, fans will be able to purchase the Steins;Gate Elite Limited Edition. The package includes the game, a 100+ page hardcover storyboard collection, exclusive cloth poster, custom outer box, and 8-bit ADV Steins;Gate. Amazon is taking pre-orders here.
Here's a trailer for the 8-bit game:
Source: Spike Chunsoft PR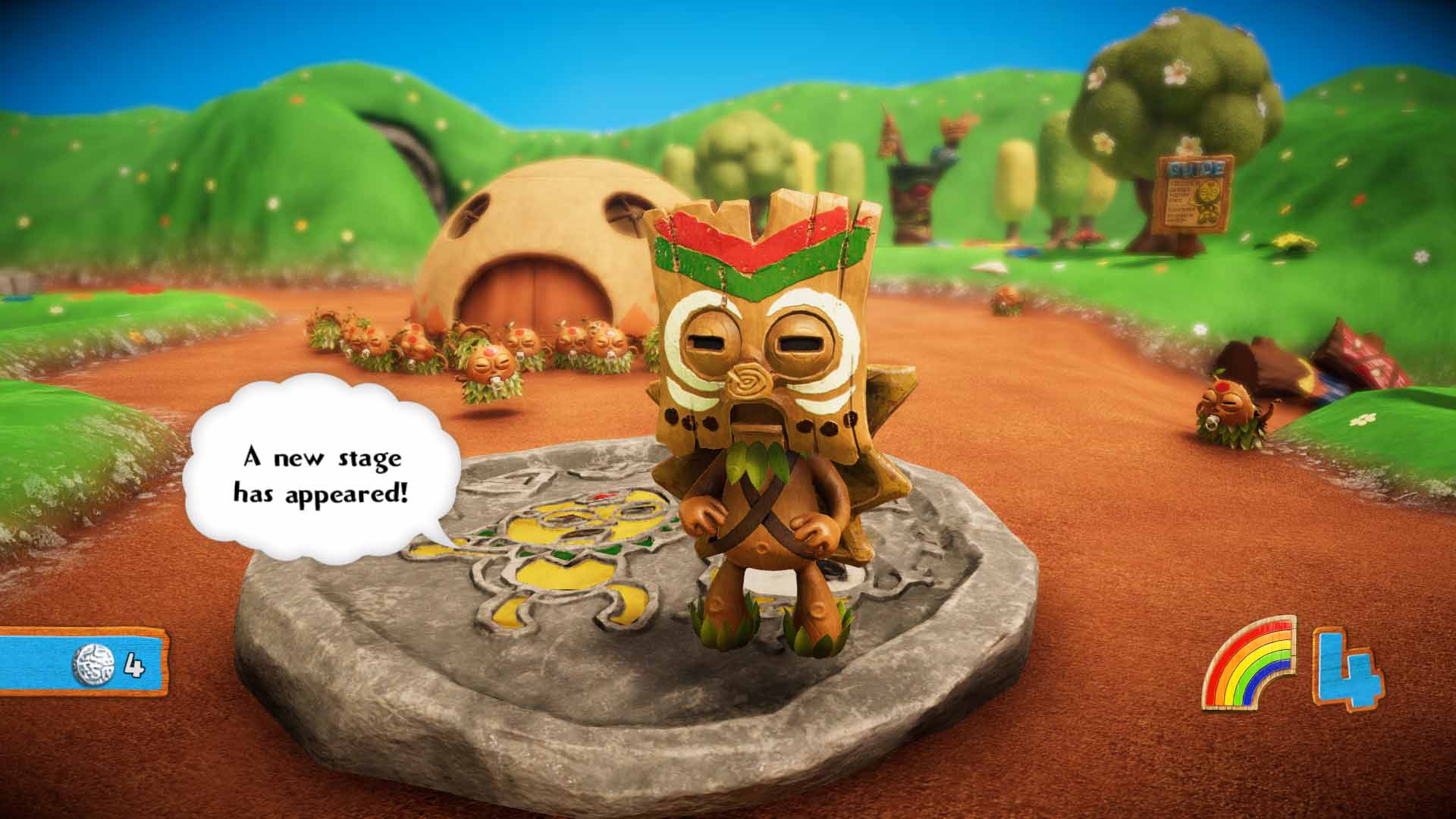 PixelJunk Monsters 2 has received a substantial update. Version 1.03 is here, adding weekly and random stages in addition to a Photo Mode.
Below are the full patch notes: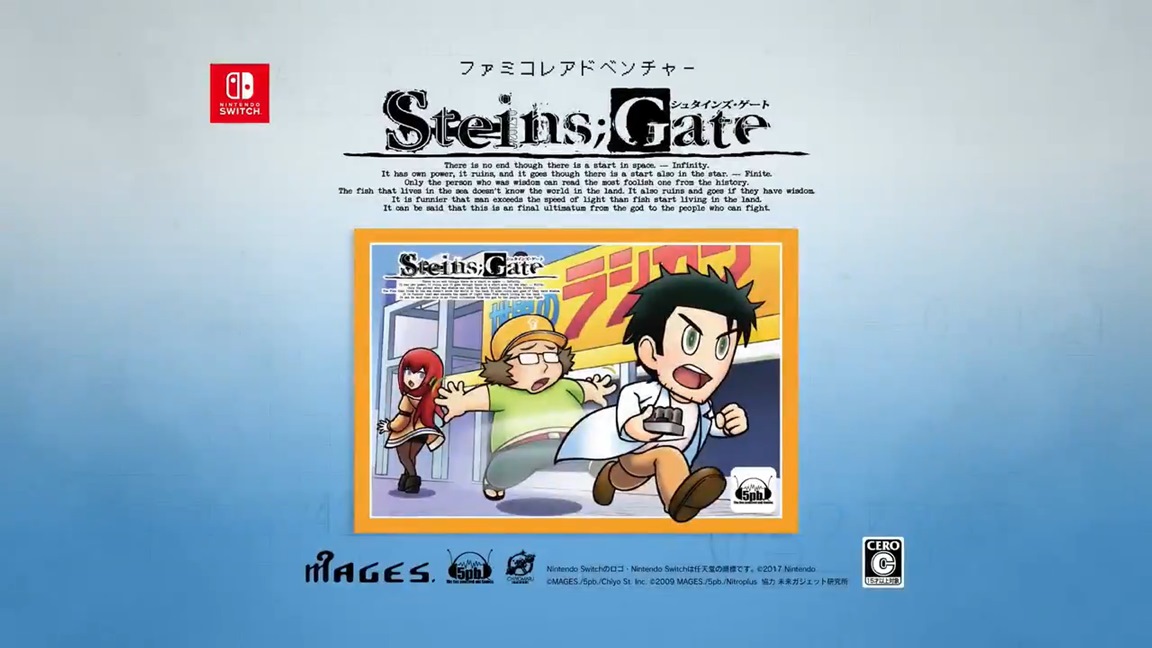 For the Switch version of Steins;Gate Elite, 5pb. and Mages are offering 8-bit ADV Steins;Gate. This special 8-bit graphics and chiptune version of the game was developed by series creator Chiyomaru Shikura. We have a new trailer for the title, posted below.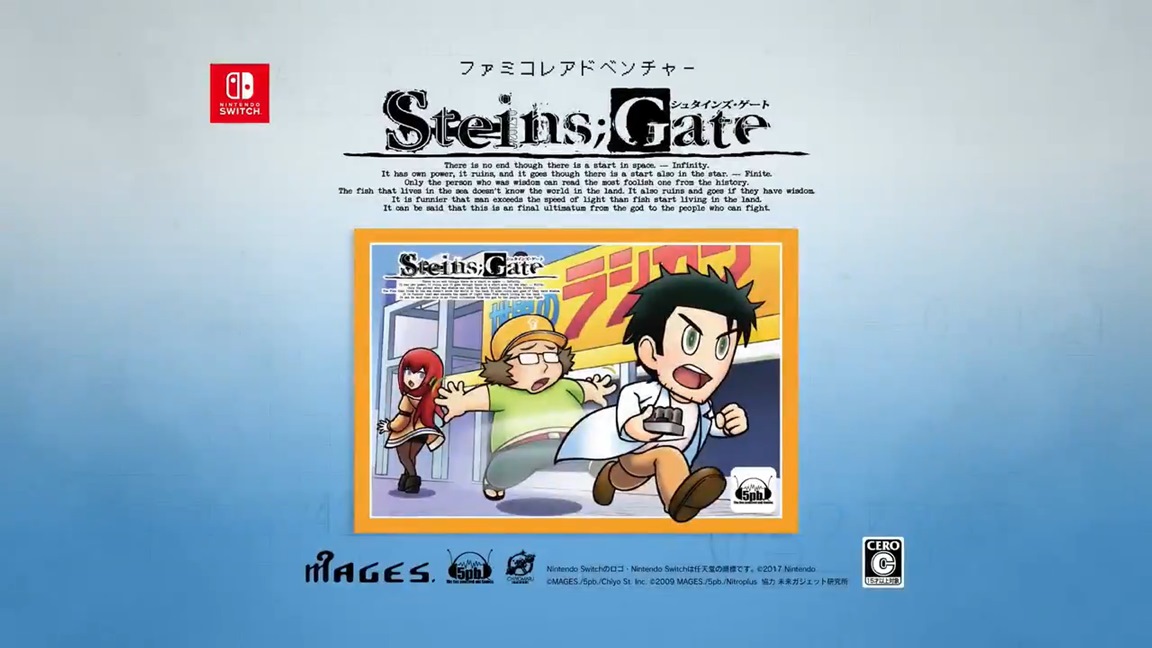 Everyone copy of Steins;Gate Elite will include a copy of 8-bit ADV Steins;Gate as a bonus. Series creator Chiyomaru Shikura developed this special version of the game, which features special 8-bit graphics and chiptune.
Shikura provided a look at 8-bit ADV Steins;Gate on his person Twitter page a couple of days ago. You can watch the video below.
ファミコン版『シュタインズ・ゲート』!

広報チームからは「そっちメインじゃねーだろ!」とツッコミどころ満載なんですが勝手にCM作ったので見て下さい〜
9/20発売!ご期待下さい-〜

注:あくまでも『シュタインズ・ゲート エリート』初回版についてくる特典です…#シュタゲ #シュタゲエリート pic.twitter.com/3h5rBdlnFn

— 志倉千代丸/Chiyomaru Shikura (@chiyomaru5pb) July 27, 2018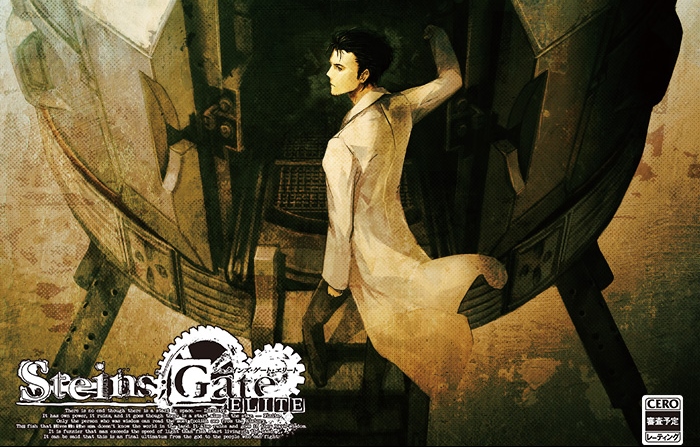 5pb. published a new commercial for its visual novel Steins;Gate Elite. View the latest advert as shown below.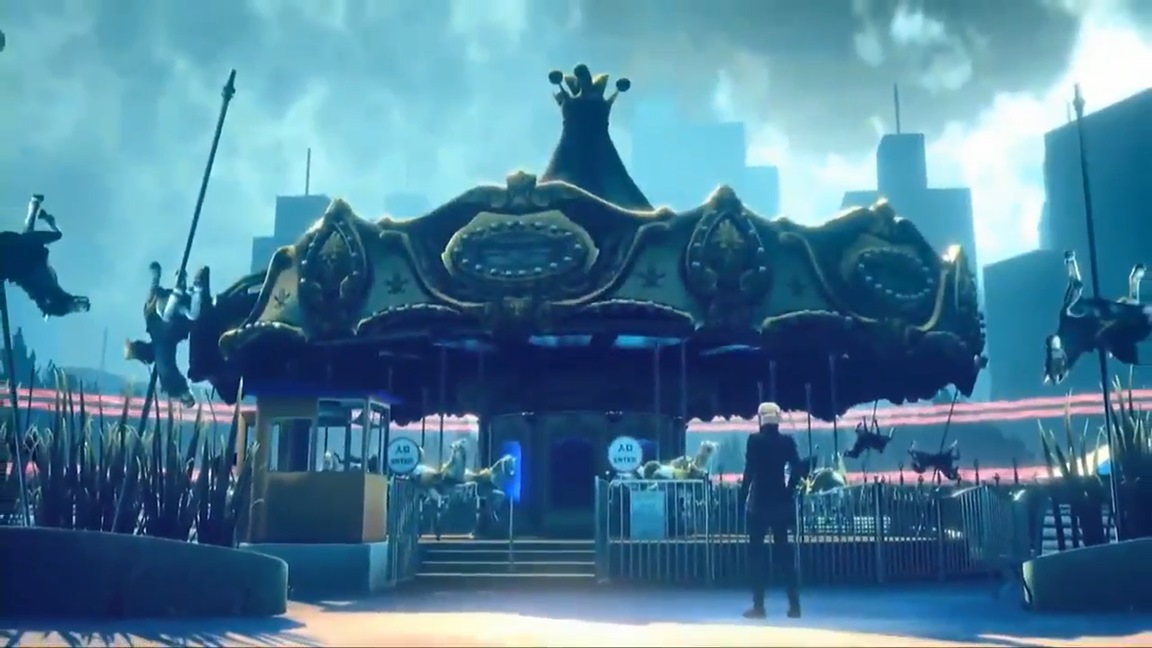 During a panel at Anime Expo today, Zero Escape creator Kotako Uchikoshi finally revealed his newest game. It's been announced as AI: The Sominum Files, a detective adventure title set in modern Tokyo in which you investigate the mystery behind a series of murders.
Here's the first round of information and the debut teaser: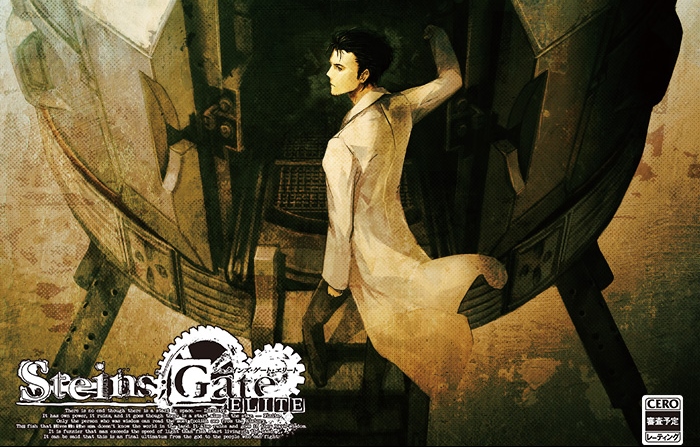 When Spike Chunsoft announced Steins;Gate Elite's localization, the title was on track for later this year. Unfortunately, that window has since slipped.
Announced at Anime Expo 2018 today, Steins;Gate Elite will now ship in early 2019. That applies to North America and Europe.
By pre-ordering Steins;Gate Elite on Switch, you'll receive Steins;Gate 8-bit. This will let players explore an 8-bit version of Akihabara.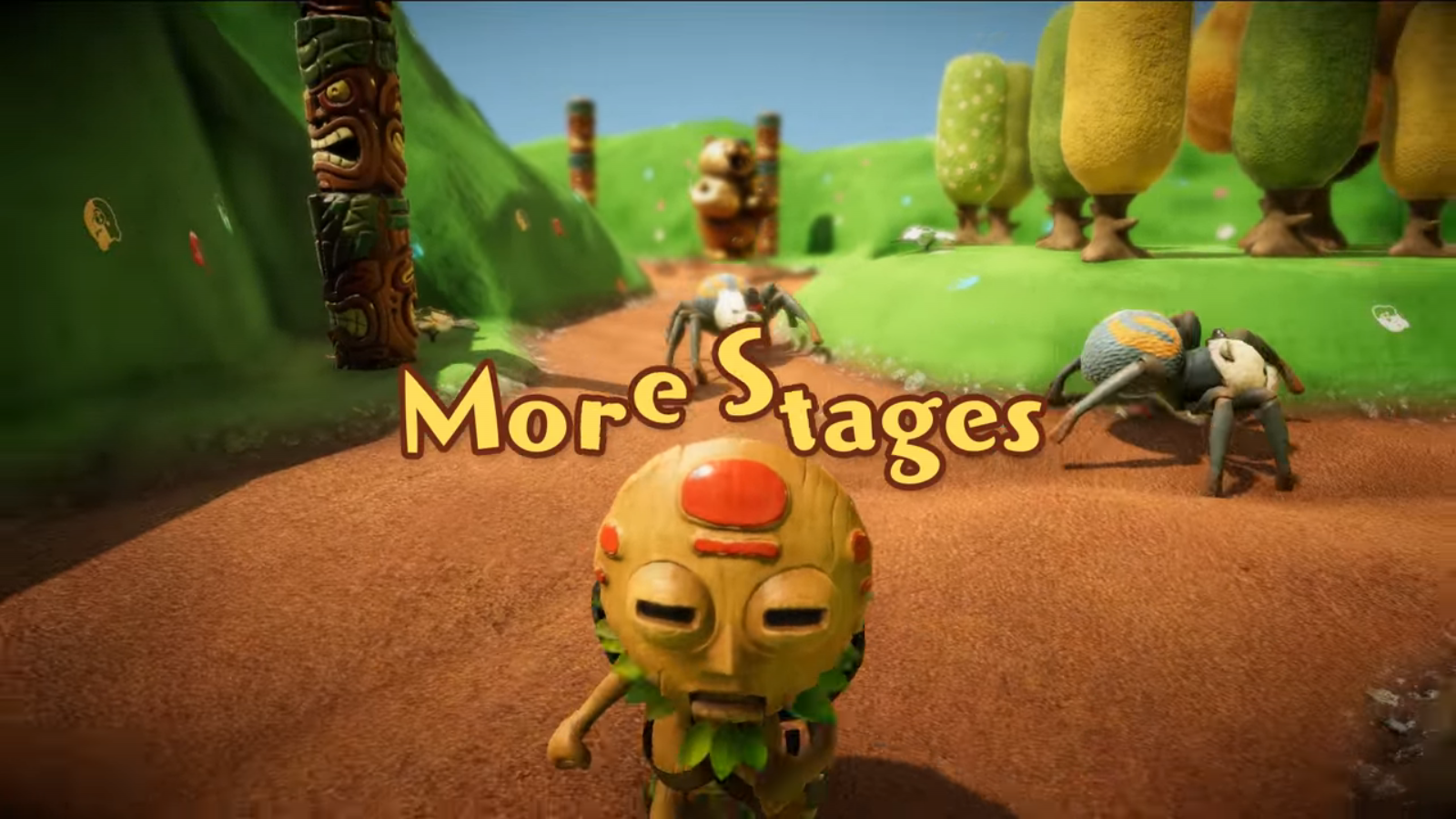 Q-Games and Spike Chunsoft just published a new trailer for the upcoming PixelJunk Monsters 2 DLC. Unfortunately there's no concrete release date for it, but the trailer shows off some of the new stages and costumes, and lots of Monokuma: