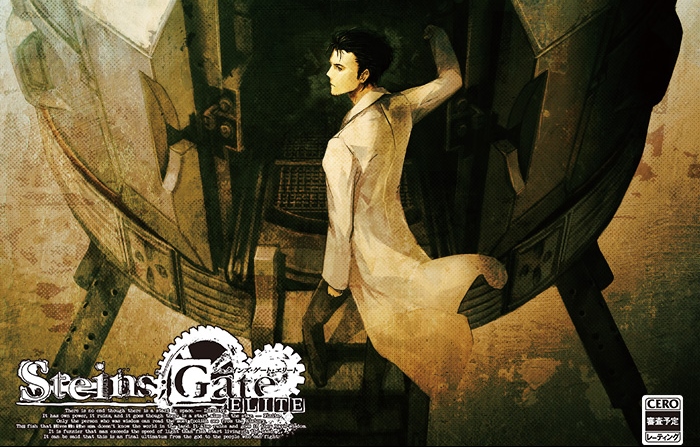 Originally, Steins;Gate Elite was originally set for a March 15 release in Japan. Now, however, the game has been delayed.
Steins;Gate Elite no longer has a determined release date, but will launch sometime this year. The extra time will be used to further improve the game's quality.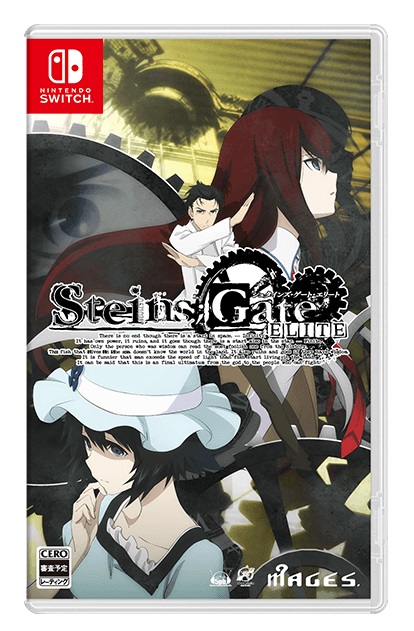 The official website for Steins;Gate Elite provides a look at the game's boxart. We've posted the packaging image above.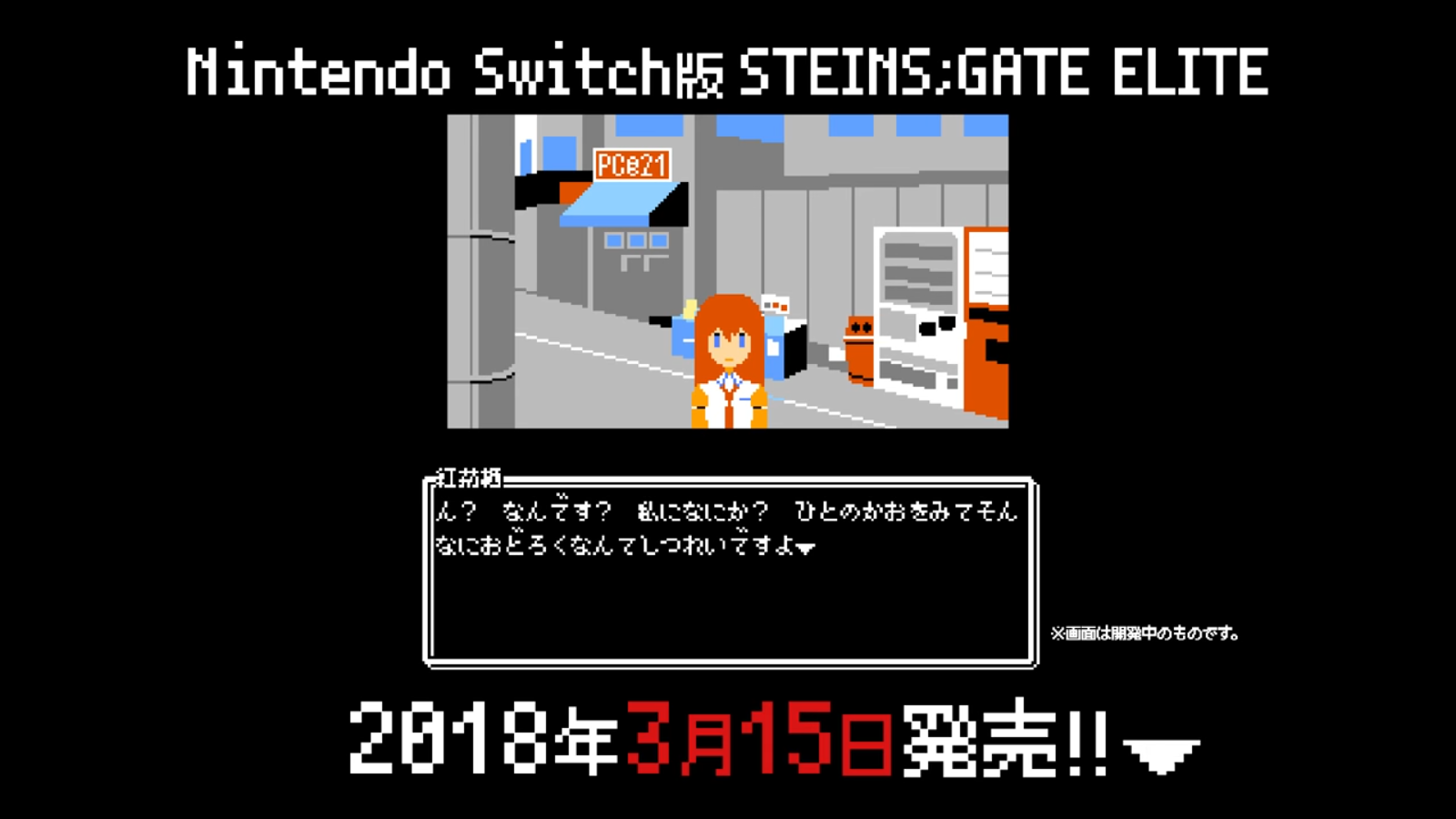 Developer 5pb. has released a special trailer for the Switch version of their upcoming visual novel Steins;Gate Elite. This aptly titled "Famicom" commercial shows what the game would look like on an 8-bit system, like Nintendo's Famicom.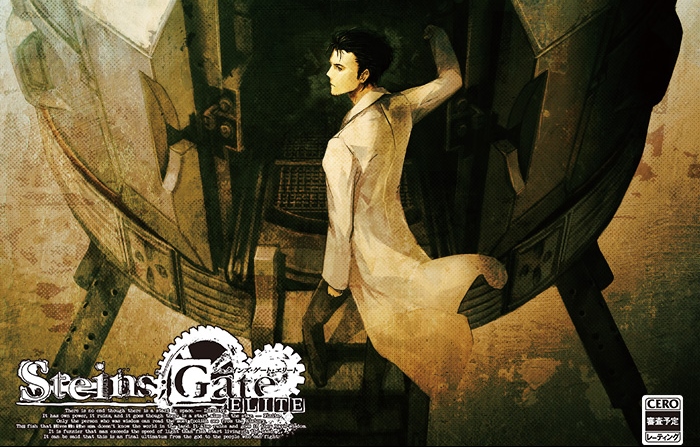 5pb. has created a Switch-specific commercial for Steins;Gate Elite. Have a look at the advert below.
新作8bit版シュタゲで盛り上がってますが、もちろんフルアニADV『シュタインズ・ゲート エリート』もちゃんと作ってます!全編アニメで遊べるアドベンチャーゲーム!もちろん分岐するので新規のアニメカットも!シュタゲゼロアニメ放送前に是非〜!Switch版TV-CM初公開(゚Д゚*)#シュタゲ #そま pic.twitter.com/RStBGMBKL7

— 志倉千代丸 (@chiyomaru5pb) December 9, 2017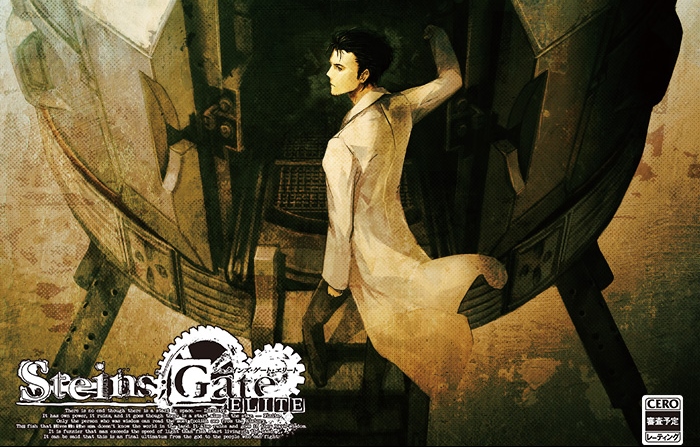 A new commercial is now online for Steins;Gate Elite, which is slated for Switch in Japan. View the advert below.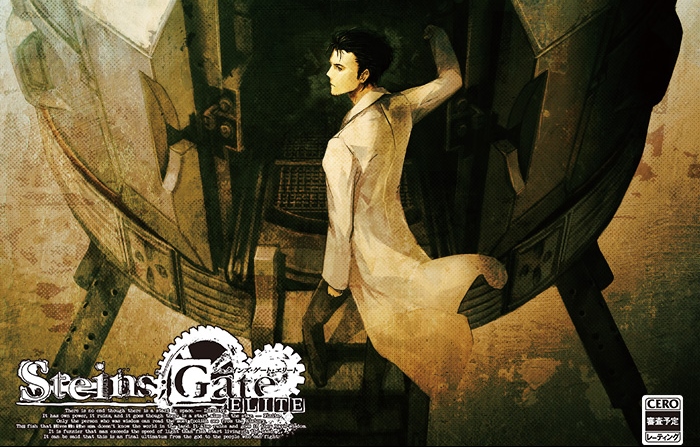 5pb. has announced a release date for Steins;Gate Elite. In Japan, it'll be out on March 15. Pricing is set at 7,800 yen.
Today's news was accompanied by a new trailer / video. We've included it below.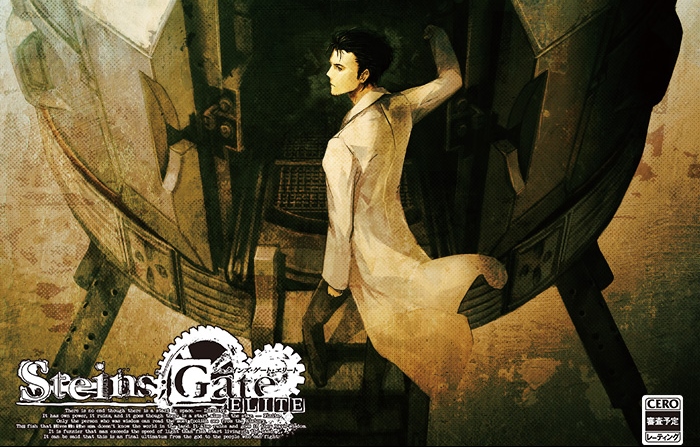 This week's issue of Famitsu confirmed that Steins;Gate Elite is coming to Switch. Following up on that, the magazine posted an interview with Chiyomaru Shikura from 5pb.
At one point, Switch was brought up. Shikura didn't have much to say about this version for one simple reason. 5pb. doesn't intend to make any version different, meaning Steins;Gate Elite on Switch will be exactly the same as the PlayStation releases. All versions will be equal across Switch, PlayStation 4, and PlayStation Vita.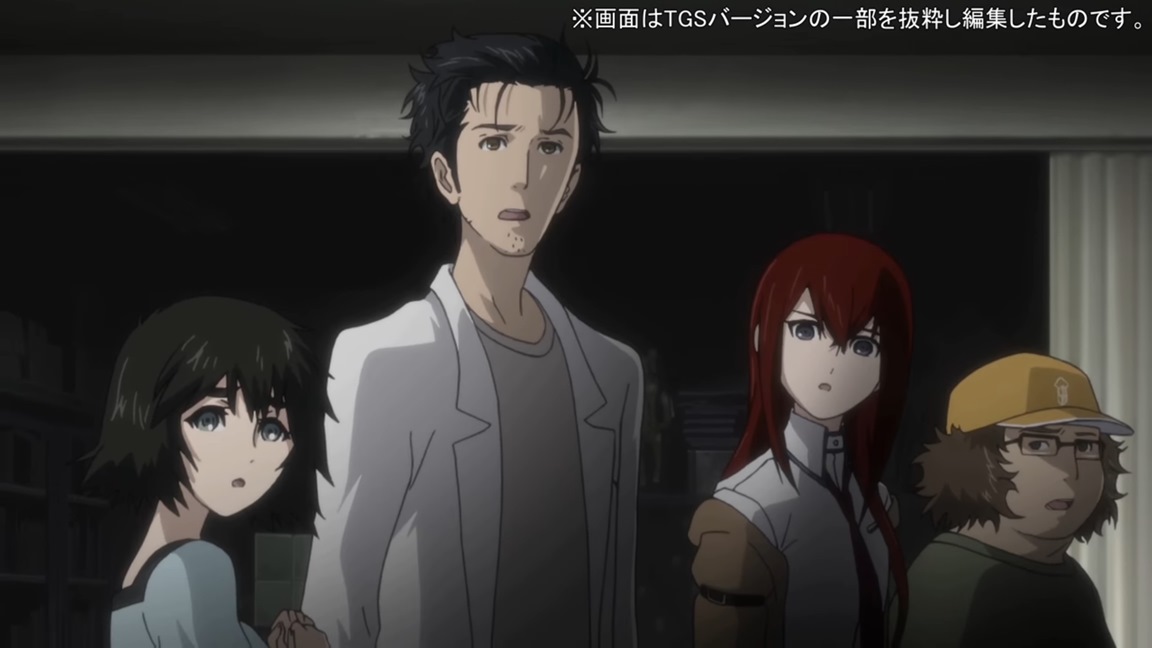 A new video from Dengeki Online offers up the first video for Steins;Gate Elite, which was just recently confirmed for Switch. Get a look at it below.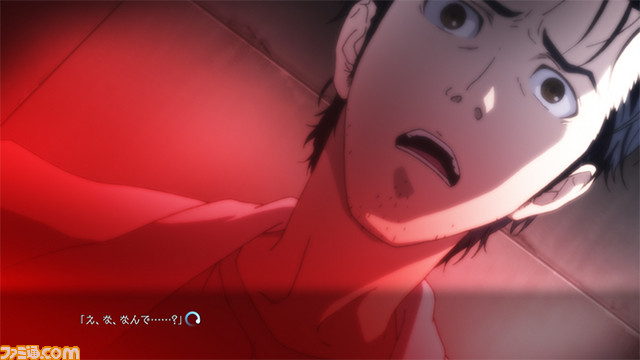 Early accounts from this week's Famitsu suggested that Steins;Gate Elite is bound for Switch. Based on the latest information from the magazine, it's now absolutely official. Steins;Gate Elite is hitting Switch in Spring 2018 in Japan.
The new version of Steins;Gate is a "full animation adventure game". It's totally different from the series' traditional style. Famitsu also says that every second of the anime has been captured for the game, and new routes not present in the show are in the works. WhiteFox, the same animation studio that produced the anime, is in charge of production.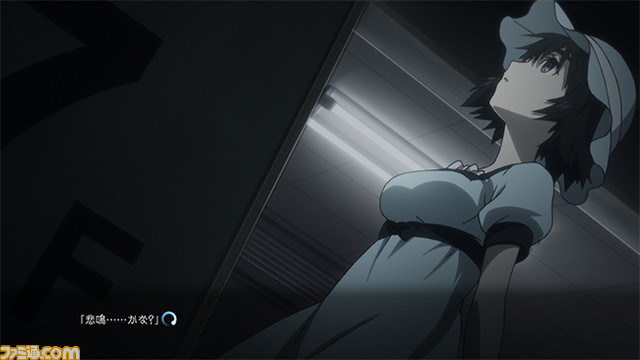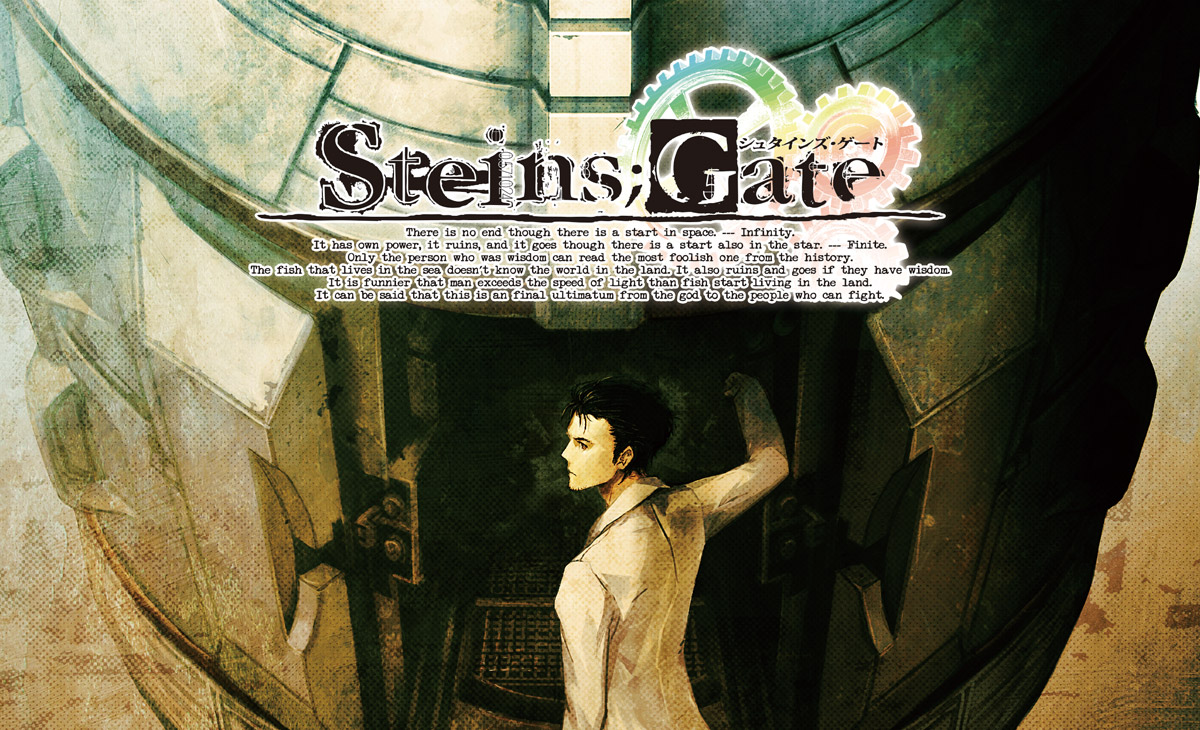 Steins;Gate Elite seems to be on track for Switch. Earlier today, Famitsu posted a small image of an article included in its new issue due out tomorrow. Only PlayStation platforms had been previously been confirmed, but it looks like Switch will be included as well.
Famitsu's preview only offers a very small look at the opening two-page spread of the article. However, we're able to see that a red label is included, which is generally reserved for Switch games. Unless Famitsu is messing with us, Steins;Gate Elite will be coming to Switch.
It's worth noting that SEGA lists Steins;Gate Elite for Switch on its official Tokyo Game Show website. The consensus, however, was that this was a mistake. Famitsu's latest issue apparently proves that the listing was originally spot on.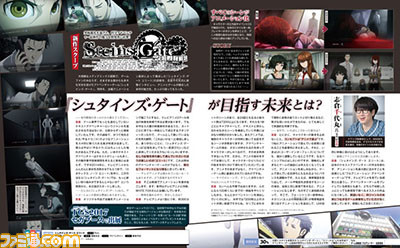 Source