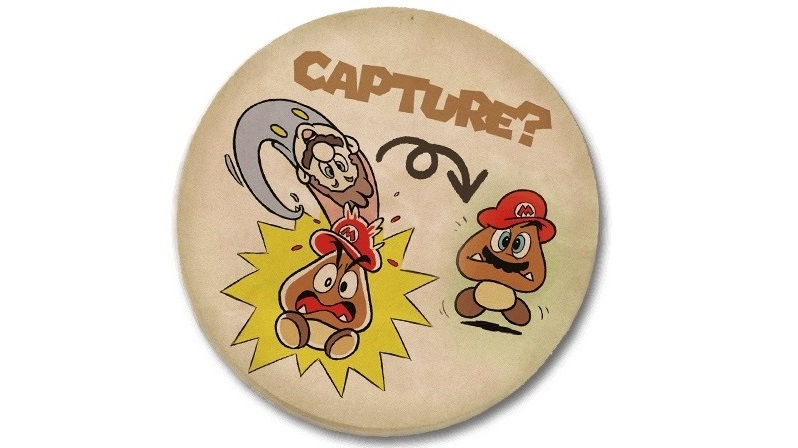 Nintendo UK published a new piece of Super Mario Odyssey art yesterday. The image, attached above, shows the capture mechanic in action with Mario taking over a Goomba.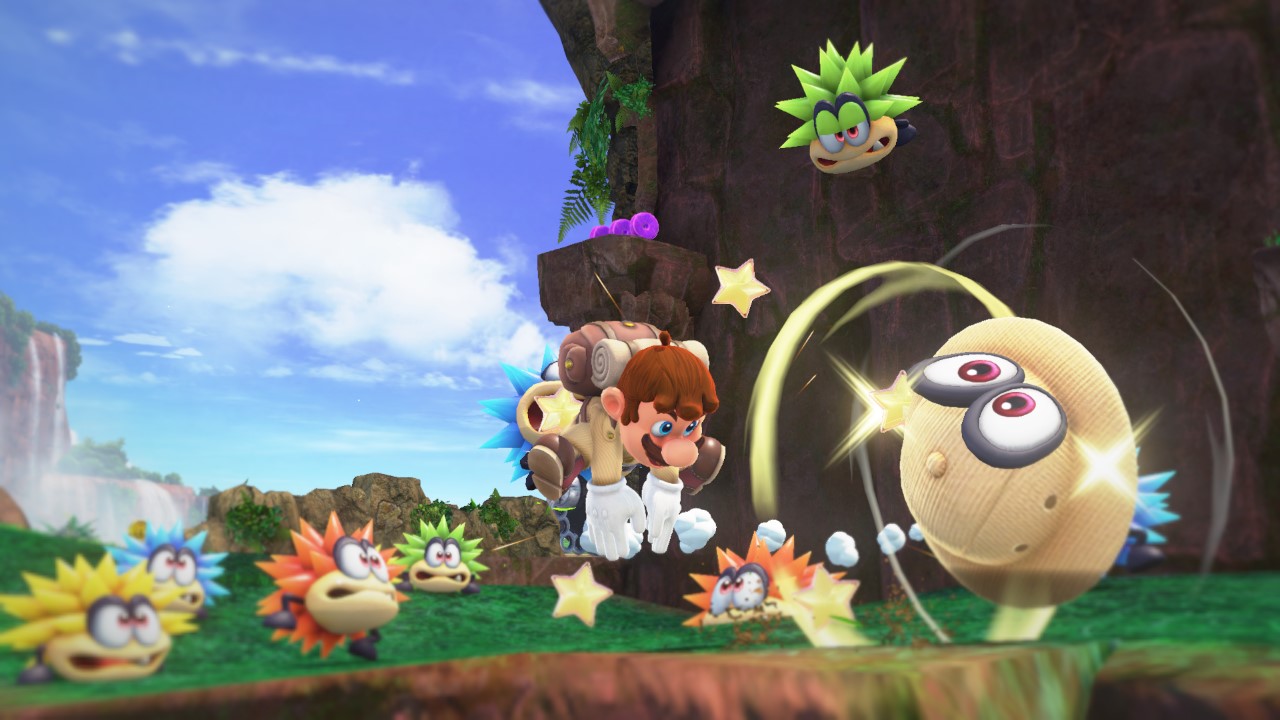 Gamespot has uploaded some footage of the Forest Kingdom from the San Diego Comic Con 2017 Super Mario Odyssey demo. You can check out the video below.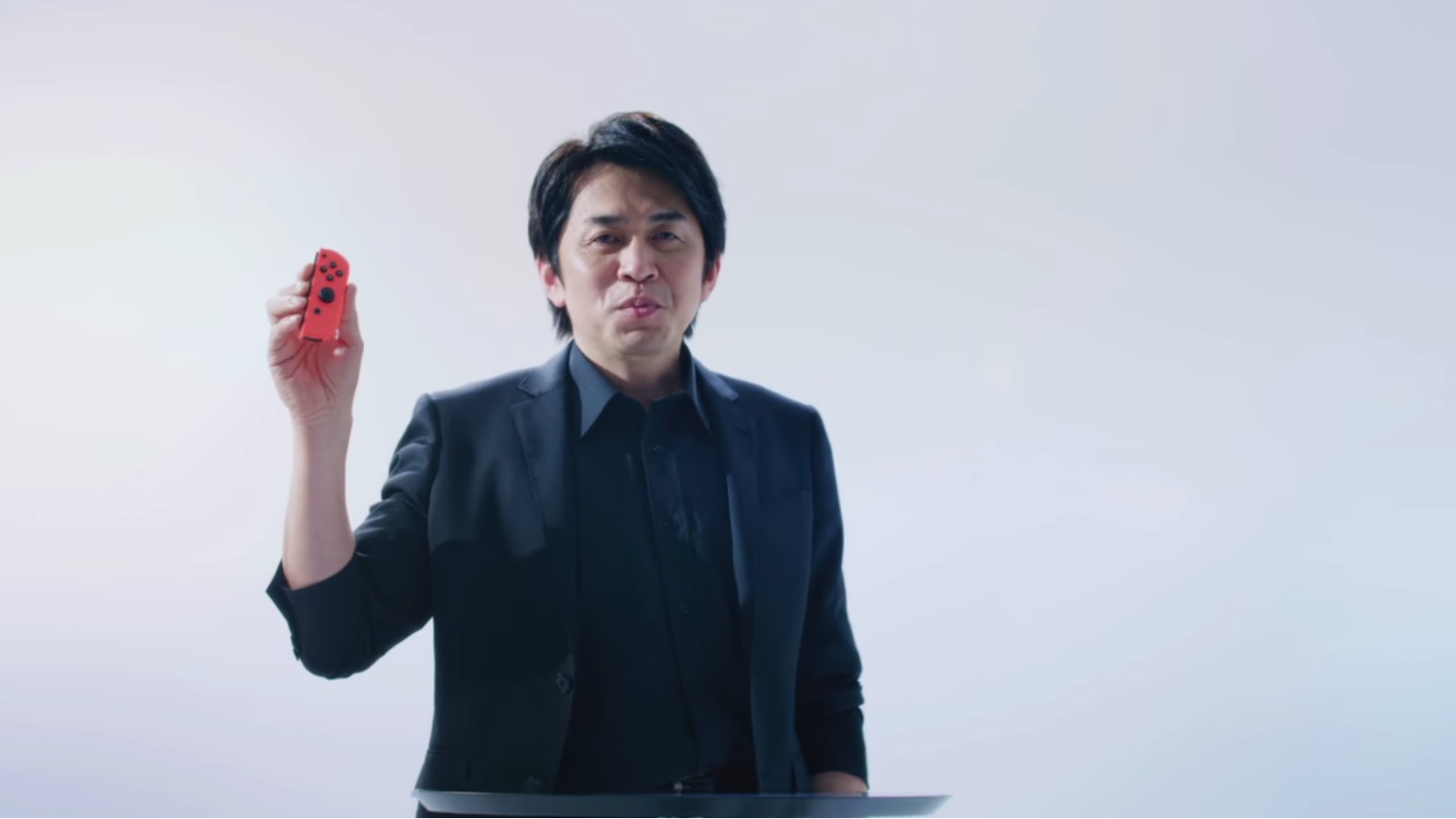 This month's issue of EDGE has a cover dedicated to Super Mario Odyssey. There really isn't a whole lot new about the game itself, but the magazine does have a few choice words from Nintendo EPD's general producer Yoshiaki Koizumi.
One of the topics Koizumi commented on was Switch's success. Regarding the console's performance thus far, Koizumi said:
"It's half expected and half surprising. I always feel a certain amount of confidence in my work, and I imagine a lot of different scenarios. The one that's come to fruition was one of the better ones I was imagining! We wanted people to have more time to play games."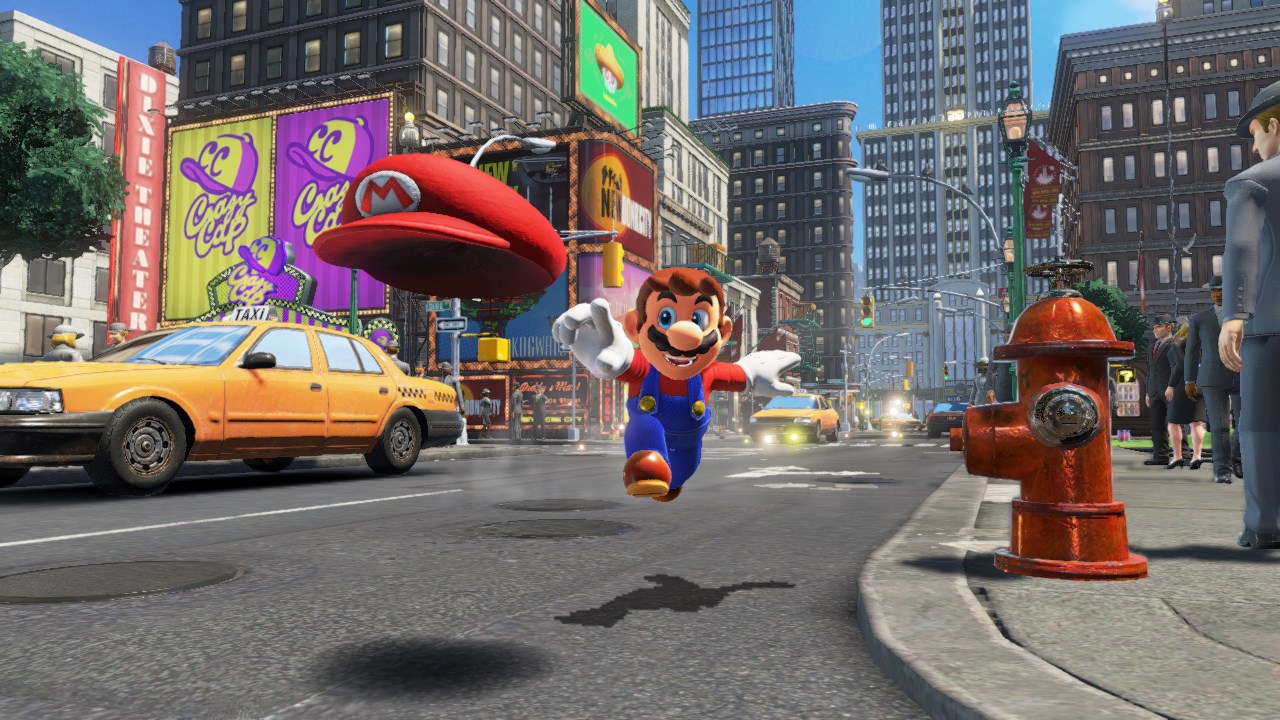 We've got some more New Donk City footage from the Comic Con event. If you want to see some more Super Mario Odyssey check out the video below from Yoshiller.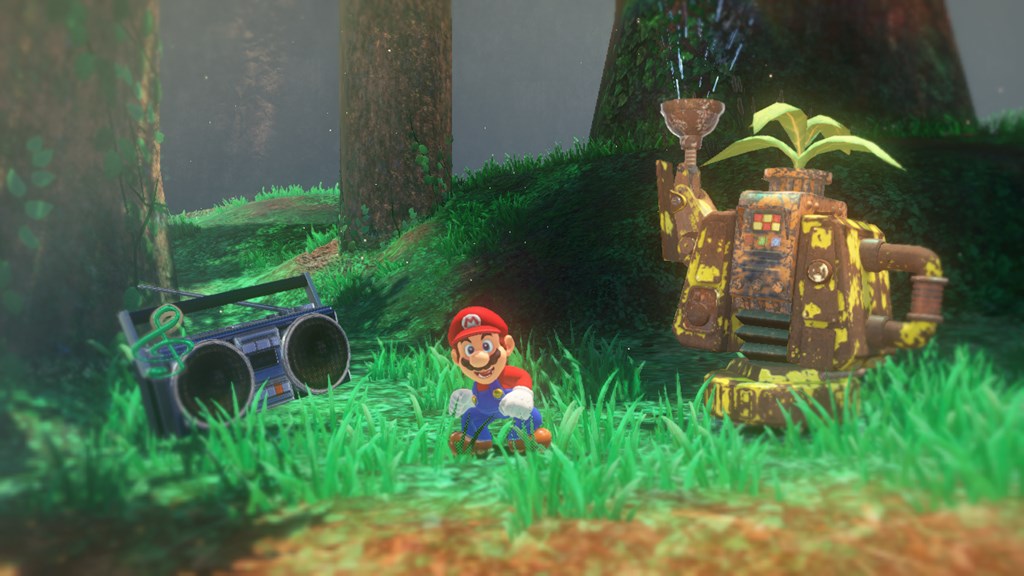 Super Mario Odyssey is playable at Comic-Con, and one of the areas being shown is Steam Gardens. We've attached some footage below in direct-feed.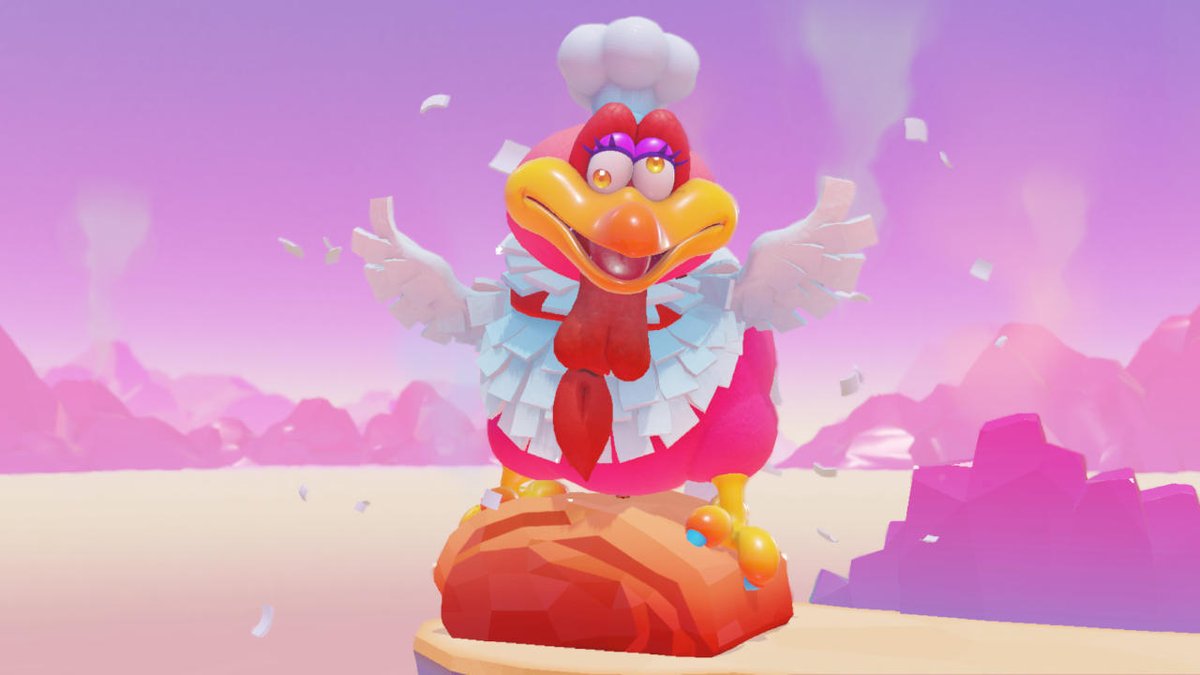 A little while back, the Japanese Super Mario Odyssey Twitter account provided an official introduction for the bird that appears in Luncheon Kingdom. We now have the English equivalent from the UK Twitter page.
That bird, pictured above, is officially going by the name "Cookatiel" in English. Here's the brief message that was posted by Nintendo UK:
Introducing the Cookatiel. As the name suggests, this bird likes to eat a lot! #SuperMarioOdyssey pic.twitter.com/RfMAa7sSQn

— Super Mario UK (@SuperMario_UK) July 18, 2017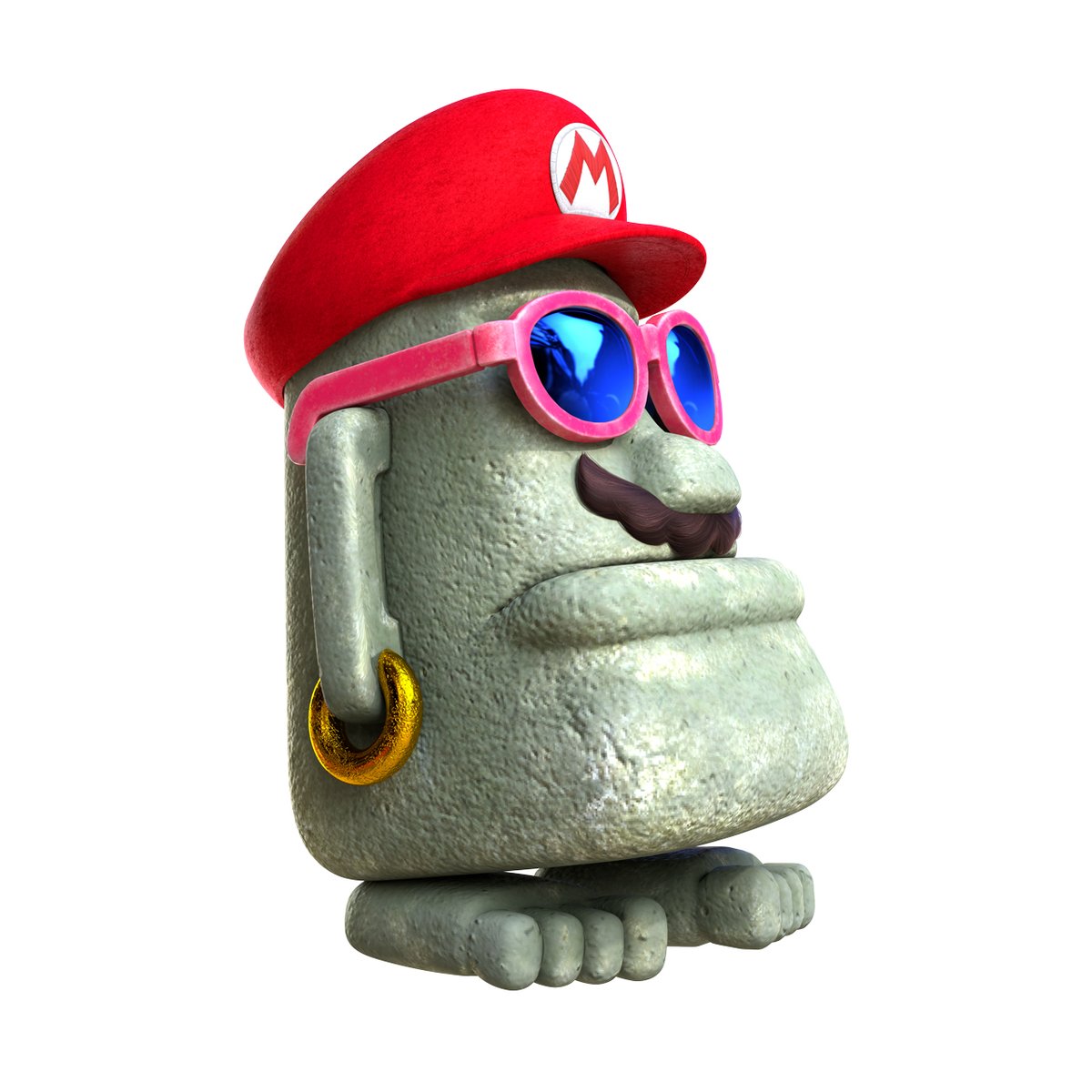 We saw quite a bit of the Moe-Eye from Super Mario Odyssey at E3 2017 last month. Today though, Nintendo gives it an official introduction on the game's UK Twitter account.
Here's a brief look at the Moe-Eye:
With these special glasses, you can see things that are normally invisible! #SuperMarioOdyssey pic.twitter.com/CeXCDUGUWQ

— Super Mario UK (@SuperMario_UK) July 12, 2017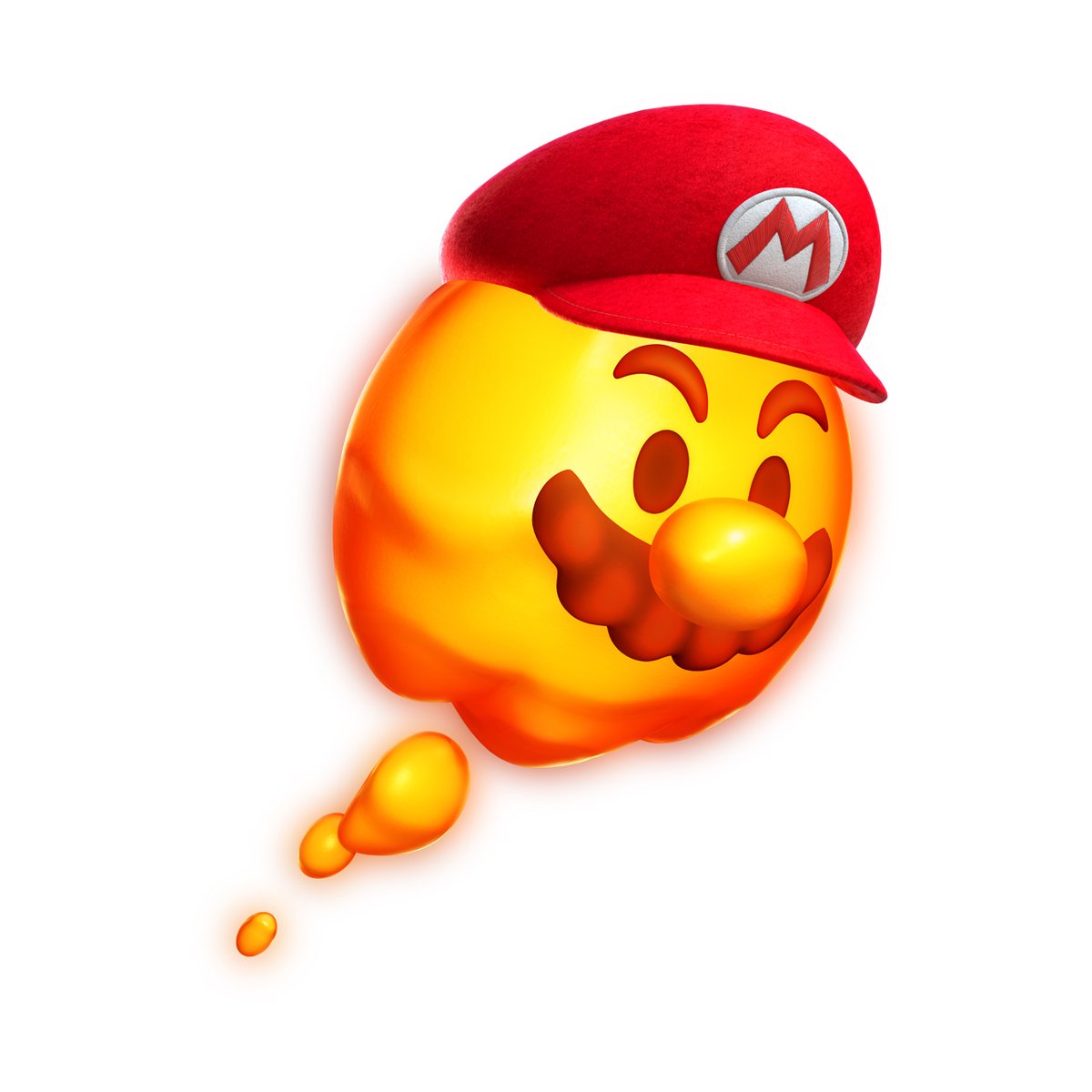 Super Mario Odyssey's E3 2017 trailer demonstrated how Mario can capture a whole bunch of objects. In a Twitter update, Nintendo gives a first proper look at the Capture Bubble in action as played in the Luncheon Kingdom.
Using the Capture Bubble, you can jump through lava. Shaking the Joy-Con allows Mario to move more quickly.
Here's a quick bit of footage:
「キャプチャーバブル」。溶岩からジャンプするのが得意なキャラクターにもなれちゃいます。 pic.twitter.com/jVzlwnWMtJ

— スーパーマリオ オデッセイ (@mario_odysseyJP) July 11, 2017
熱い溶岩の上もすいすい自由に移動できちゃいます。Joy-Conを振ると、水切りのように水面を素早く移動することもできるんですよ! pic.twitter.com/dBMJj9Q48T

— スーパーマリオ オデッセイ (@mario_odysseyJP) July 11, 2017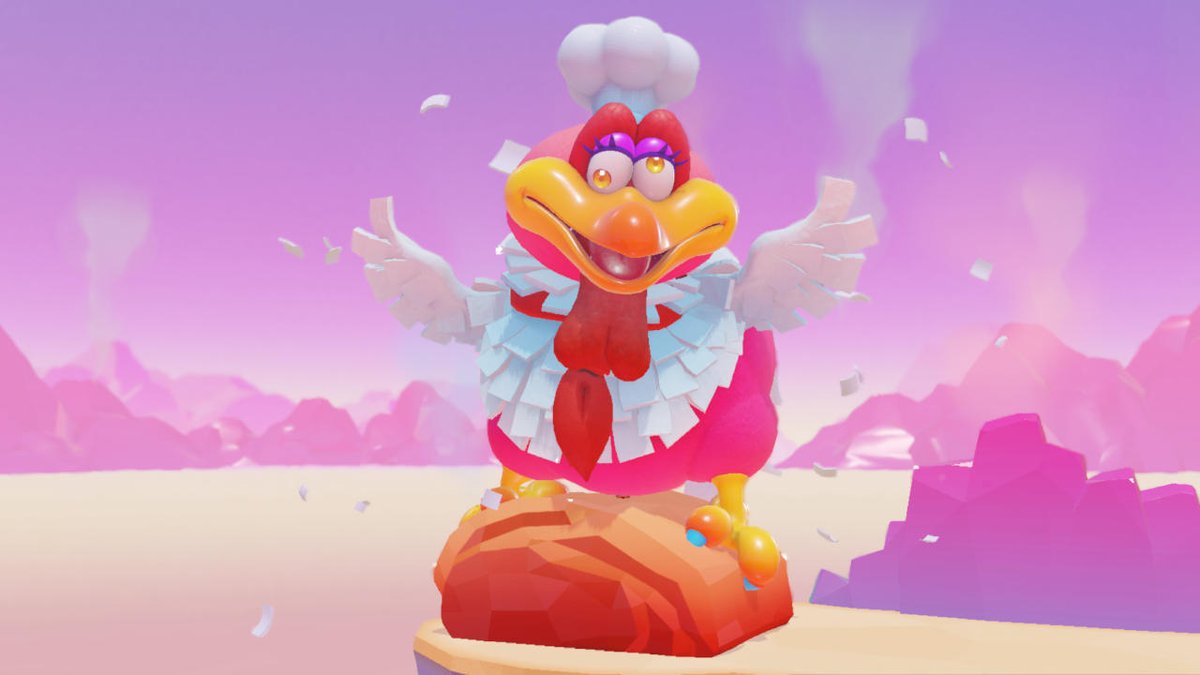 A new update has landed on the Japanese Twitter account for Super Mario Odyssey. This time around, we're shown one of the enemies from Luncheon Kingdom. It was featured in the game's original trailer.
What we have is a new look at the Cook Bird (name may differ in the final version). It's a food-loving animal as the name suggests. Also, it looks like it's busy preparing stew for Bowser's wedding ceremony.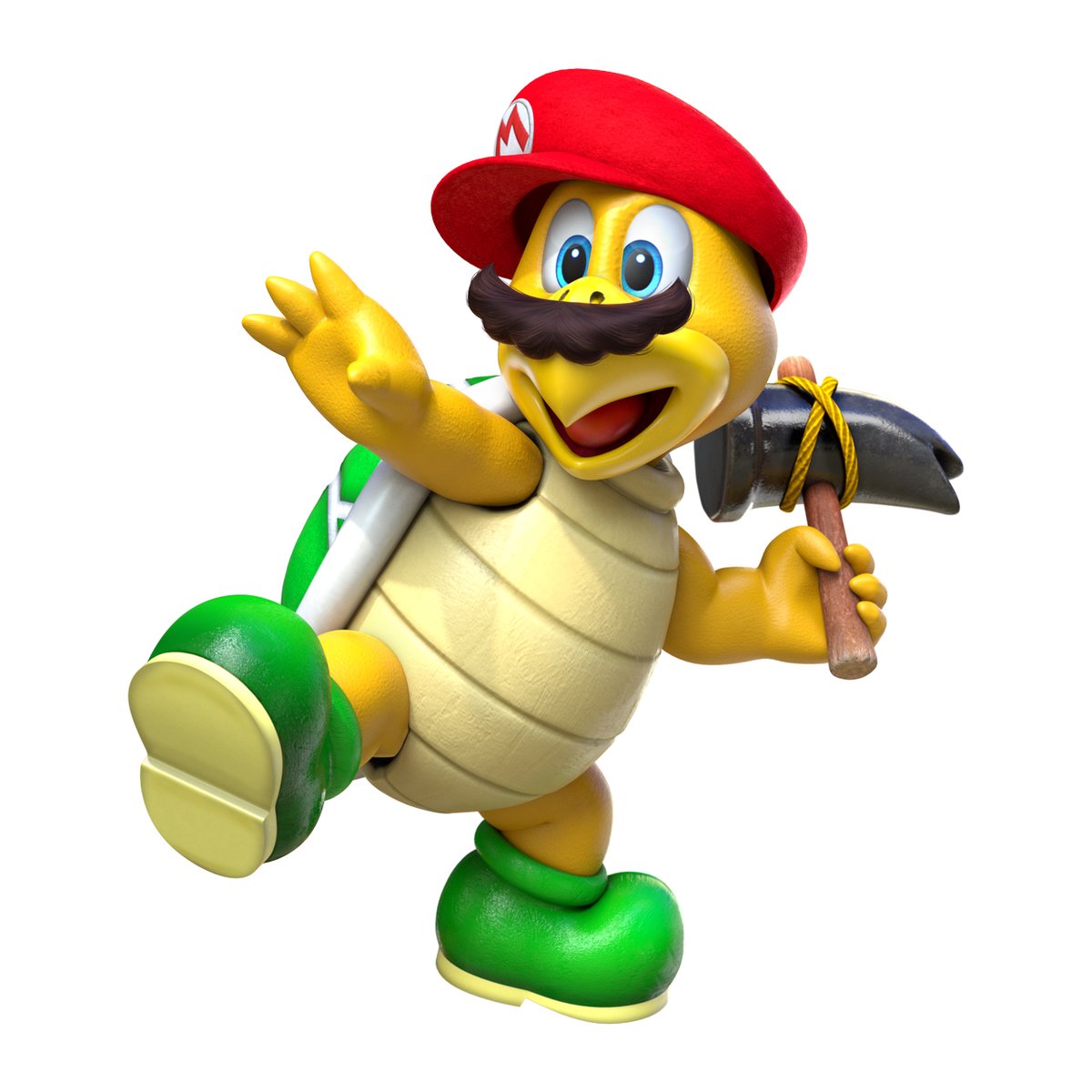 The Japanese Super Mario Odyssey Twitter account is back at it with another update. Along with art of a captured Hammer Bro., we have a quick clip showing it in action:
https://twitter.com/mario_odysseyJP/status/882717607639433216

Nintendo notes that by quickly shaking the Joy-Con, frying pans can be thrown faster.