Nintendo president Satoru Iwata brought up the "Super Smash Bros. and Pokémon Ruby/Sapphire Same-Generation Hypothesis" at the company's financial results briefing last week. Essentially, there is the thought that those who played Super Smash Bros. Melee and Pokemon Ruby/Sapphire back in the day will also be interested in Smash Bros. 3DS and Omega Ruby/Alpha Sapphire.
Nintendo president Satoru Iwata commented on this further during the Q&A portion of the latest financial briefing and brought up another interesting topic as well. Next year, Nintendo will attempt to launch some sort of feature with Nintendo Network IDs involving "options tailored to individual consumers based on the fact that they've played game A and game B, and so the probability they'll enjoy game C is very high."
Continue on below for Iwata's full comments!
Nintendo will be releasing four new Super Smash Bros. 3DS themes on November 8 in Japan.
The themes will be available for 200 yen a piece.
Check out the preview videos for these new themes below:
The recently announced Limited Edition Super Smash Bros. Double Pack for 3DS will be released in Japan on December 11.
The double pack will be released in Limited quantities and come with decorative sleeves and stickers, and will be priced at 9800 yen.
Check out the screenshots below: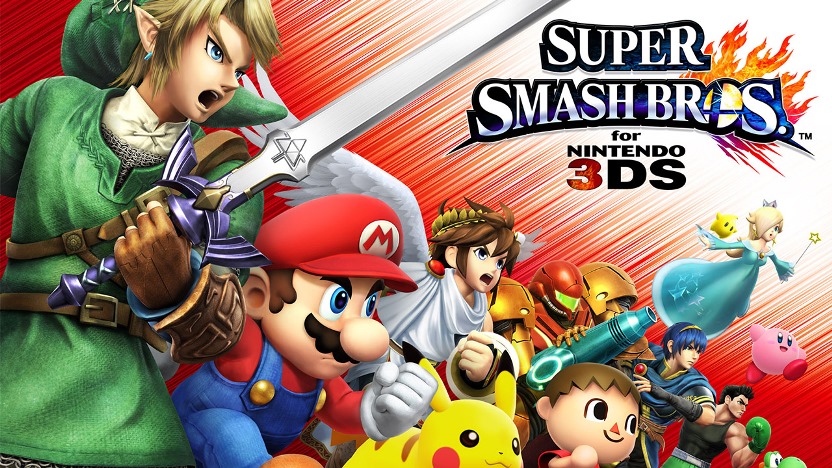 While we do receive Japanese sales reports each week, the data only pertains to games sold in stores. Famitsu thankfully comes through with some notable information regarding digital sales in its latest issue.
According to the magazine, Super Smash Bros. for 3DS sold 1,432,246 physical copies between September 1 and September 28. Another 90,538 units were sold as digital downloads. As such, that means 5.9 percent of Super Smash Bros. copies were purchased digitally during the month of September.
Super Smash Bros. for 3DS was the best-selling title in Japan for the month of September. That's not only for retail, but download sales as well.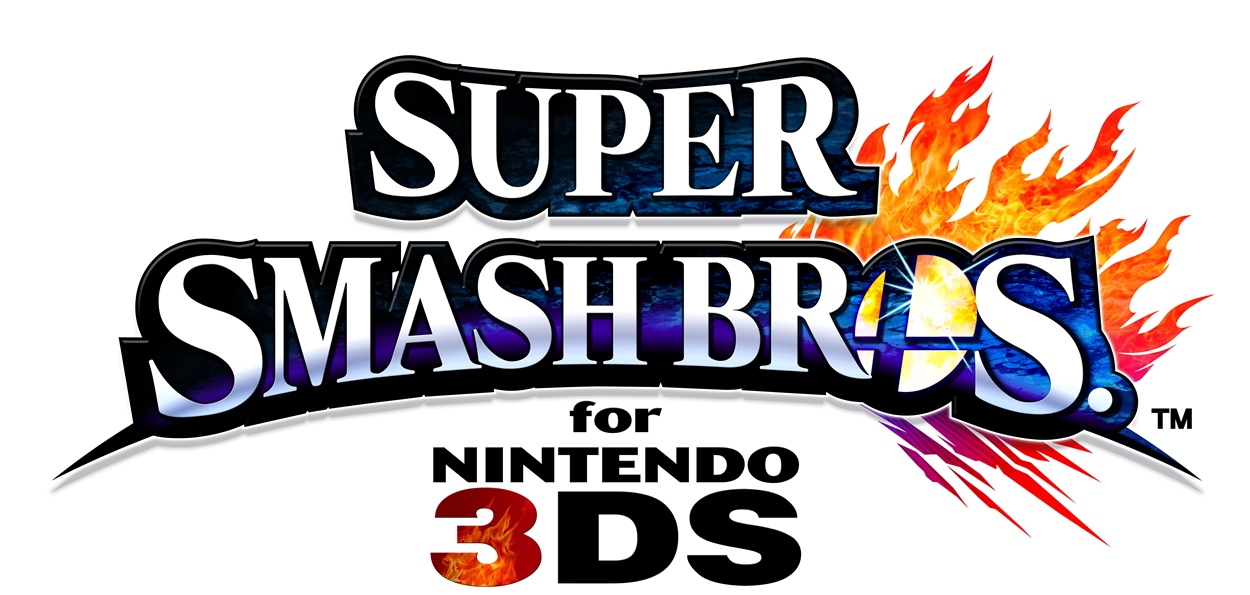 Super Smash Bros. for 3DS appears to be suffering from a glitch that causes some players to receive a 136 year online ban. The exact origins are unknown, but here are a few ways that you can prevent the glitch from happening:
A. Try not to target one player in Group/FFA.

B. Just use 1v1 for the time being

C. Don't use online at all.

D. Don't quit mid-match
Hopefully Nintendo will release a patch in the future to address these issues!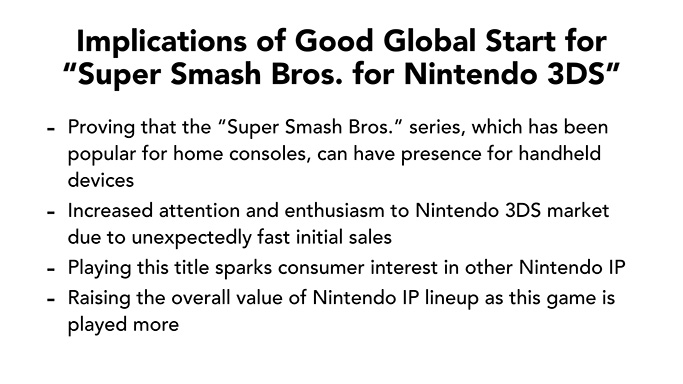 Nintendo president Satoru Iwata commented on the sales of Super Smash Bros. for 3DS during the company's latest investor briefing yesterday. You can find his full comments below.
I think the good global start for "Super Smash Bros. for Nintendo 3DS" has several implications.
First of all, it proved that the "Super Smash Bros." series, which has been popular for home consoles, can have a strong presence for handheld devices. Before the release, some in the video game industry were skeptical of the sales potential of "Super Smash Bros." for handheld devices, but now I can say that they were worrying about nothing.

Secondly, the initial sales pace was faster than either Nintendo or anyone in the industry could expect and we are afraid that the lack of stock caused inconvenience for some consumers for some time after the release both in Japan and the U.S. After a vast number of consumers started this game at one time and it spread by word-of-mouth, Nintendo 3DS has been used more actively, and we have noticed increased attention and enthusiasm in the entire market for the device. Considering that the software was released just before the year-end sales season with many anticipated titles scheduled, we believe it has really contributed to improving the momentum of the Nintendo 3DS market.

Furthermore, since characters from various Nintendo games appear in "Super Smash Bros.," consumers naturally get to know the entire lineup of Nintendo IP and this title could make them interested in other game franchises. In other words, the more this game is played, the higher the overall value of the Nintendo IP lineup becomes.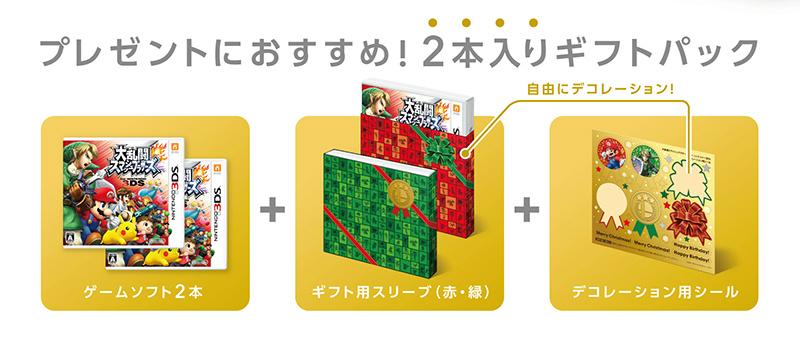 Nintendo has revealed a new Super Smash Bros. 3DS dual pack release which is coming to Japan next month. It's due out on December 11.
The package, containing two copies of the game, is priced at 9,800 yen. It will come with a decorative present sleeve and stickers. Limited numbers will be available.
According to Nintendo of Japan's Twitter, The Japanese demo for Super Smash Bros. for 3DS is being pulled from the eShop on October 31st. No word yet on if other regions are going to follow, but this isn't too surprising given that the bulk of marketing for both games has already and both versions are almost widely available