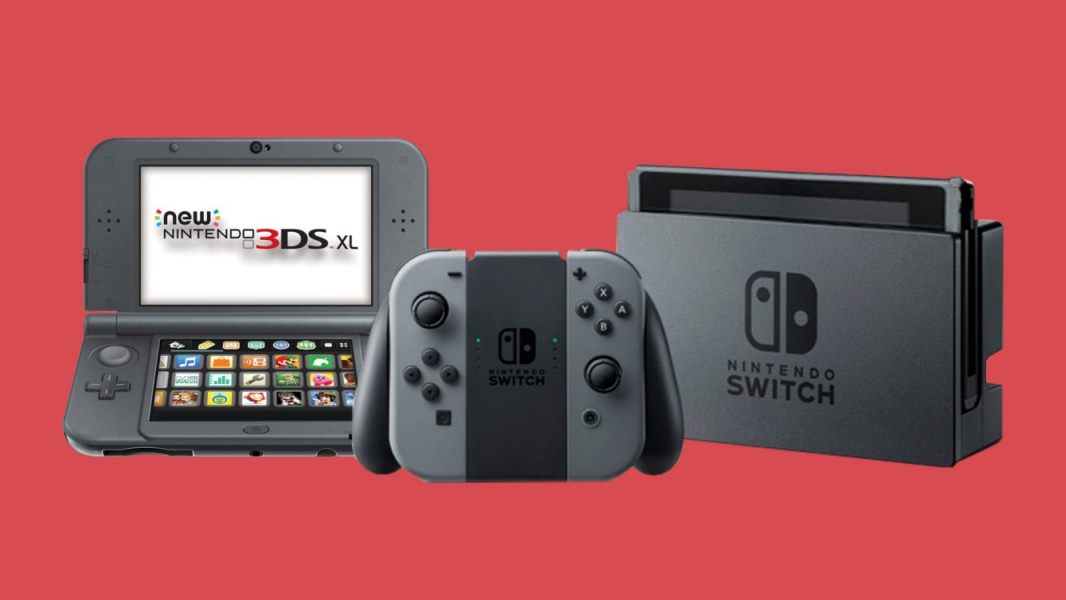 While Switch is undoubtedly Nintendo's focus right now, 3DS continues to be sold and software is still being made. In fact, the company said last week that 3DS titles will continue to be made in 2019 and beyond.
When asked if 3DS can coexist with Switch during the Q&A portion of Nintendo's financial results briefing last week, president Tatsumi Kimishima indicated that this is still the case. One reason for that is due to 3DS' price point and "ample software lineup", which are attractive points for parents.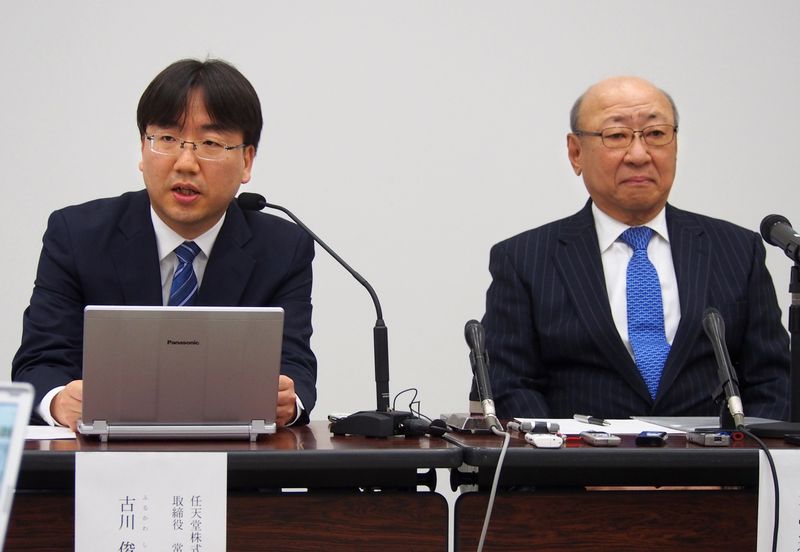 Hiroshi Yamauchi was Nintendo's president for over 50 years. During his lengthy tenure, Yamauchi was known for some interesting philosophies, including how "the president of Nintendo needs to be a little unusual."
One investor brought this point up during Nintendo's financial results briefing last week. Current president Tatsumi Kimishima was also asked about the criteria he used to select Shuntaro Furukawa as the next president.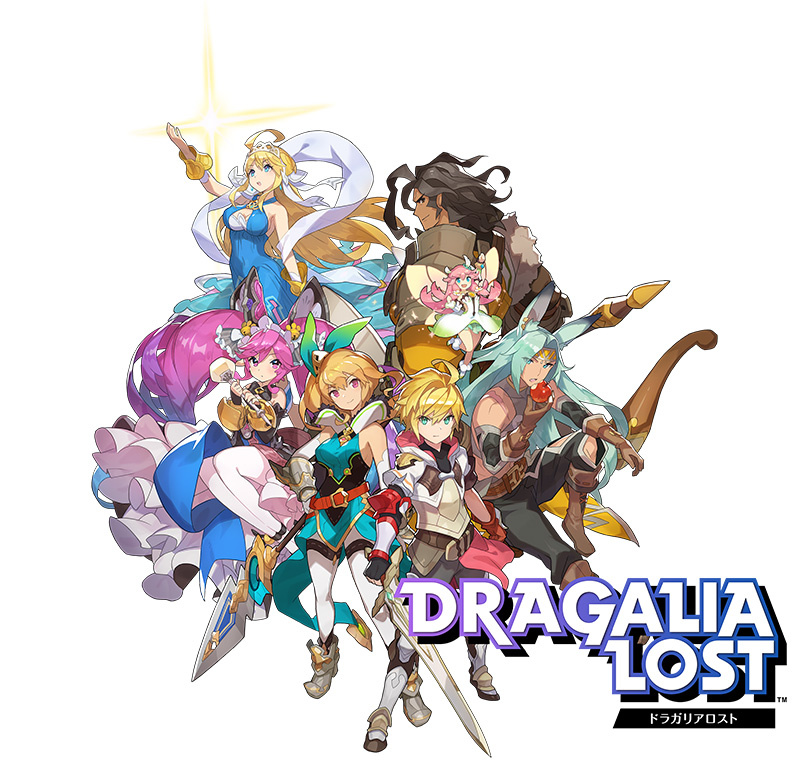 Nintendo president Tatsumi Kimishima reiterated the company's thinking when it comes to mobile apps during the Q&A portion of the company's financial results briefing last week.
Kimishima highlighted two points. By releasing mobile apps, Nintendo wants more people to be exposed to its IP, and have them "achieve a synergistic effect" with its dedicated gaming platforms. The other goal is for mobile to be a pillar of revenue.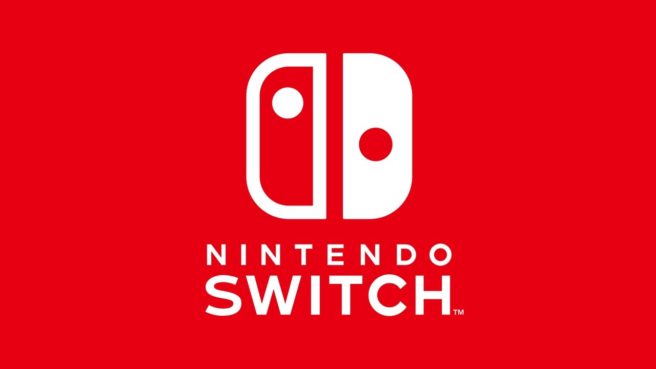 Nintendo exceeded its forecast for the previous fiscal year by selling 15.05 million units. For the coming fiscal year ending March 2019, the company hopes to sell another 20 million systems.
Current Nintendo president Tatsumi Kimishima was asked about that goal during the Q&A portion of its financial results briefing last week. He spoke about the need to get Switch "into the hands of consumers who have never played a Nintendo platform before, and to those have played before, but not recently." Kimishima also mentioned that "in order to sell more units than we did last fiscal year, the software lineup we have planned is meant to attract people including those who have not been playing video games recently."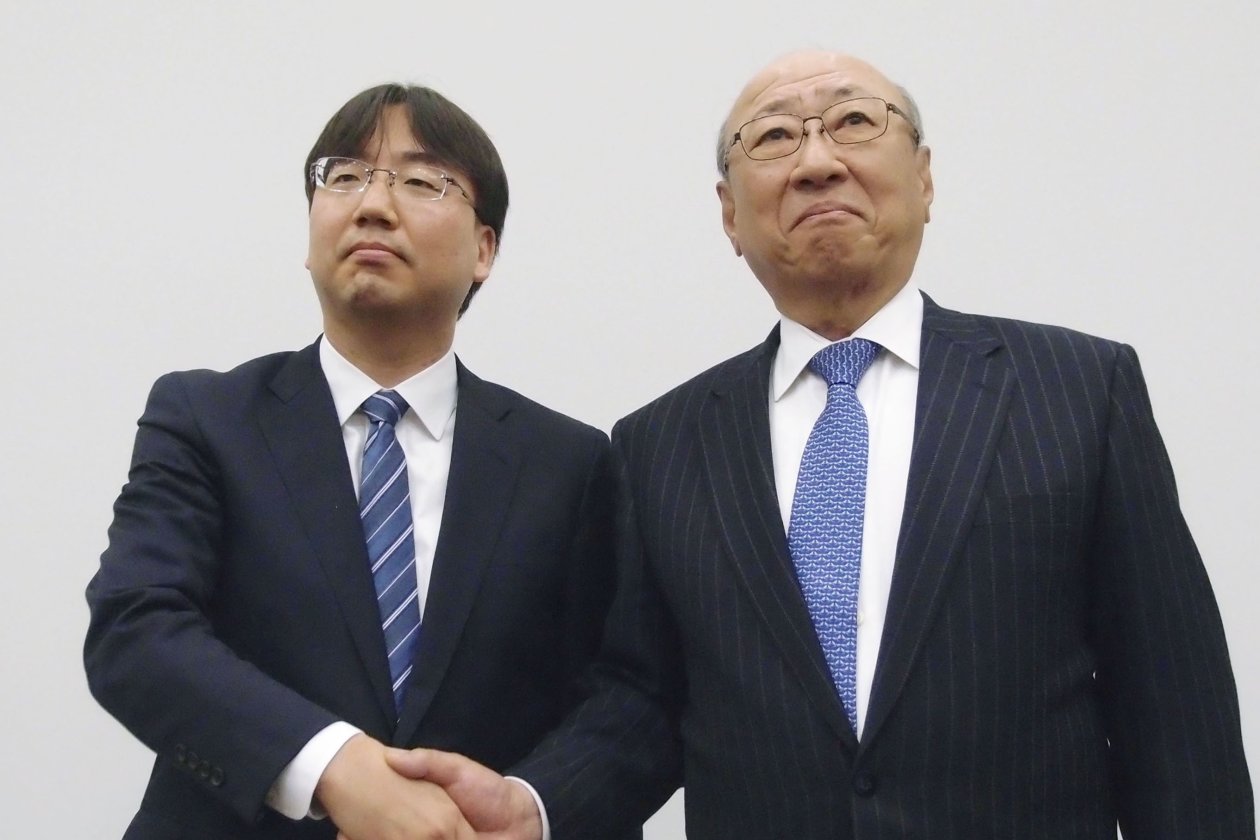 Last week, Tatsumi Kimishima announced that he's stepping down as Nintendo president. Though it was initially surprising, it was somewhat expected. Kimishima was always intended to be more of a temporary replacement for the late Satoru Iwata, who passed away in 2015.
Kimishima spoke more about the decision to step down during the Q&A portion of Nintendo's financial results briefing last week, stating that his primary role was to guide Switch to a successful launch and change Nintendo's "directorial structure to speed up decision-making and execution on a variety of projects that members of the management team were considering at the time." Kimishima said of retiring as president, "With the breadth of projects we are working on, now is the time to transfer power further to new people and to promote a generational shift to bring stronger momentum to Nintendo through these changes."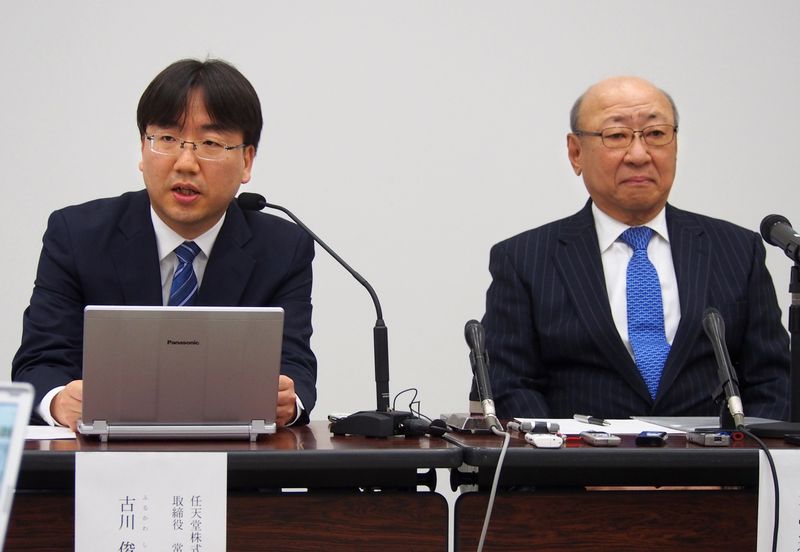 Today, Japanese publication Nikkei published some new comments from soon-to-be Nintendo president Shuntaro Fukugawa as well as current president Tatsumi Kimishima. The two discussed the company's mobile ambitions, plans to expand Switch into other regions, and more.
While Nintendo's consolidated operating profit has increased thanks to Switch, Fukugawa wants to increase performance in other areas as well – with mobile being a specific highlight. The policy under Fukugawa will be to improve the smartphone game business with a title that can generate an explosive hit. Nintendo is looking for smartphone game operations to become a 100 billion yen ($910 million) business.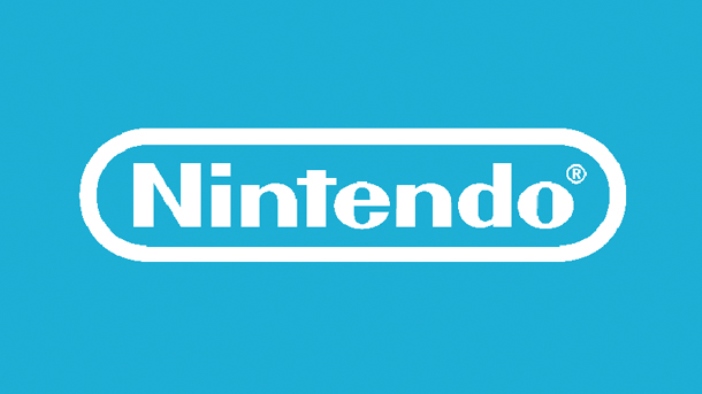 During the Q&A portion of Nintendo's financial results briefing, current president Tatsumi Kimishima and upcoming president Shuntaro Furukawa fielded around a dozen questions. There was talk about Kimishima's retirement, wanting to reach new people with Switch, continued 3DS support, interest in China, and a whole lot more.
Currently, the Q&A transcription is only in Japanese. However, Dualshockers has provided a summary, which we've rounded up below. We'll also bring you more on this when the English translation is live.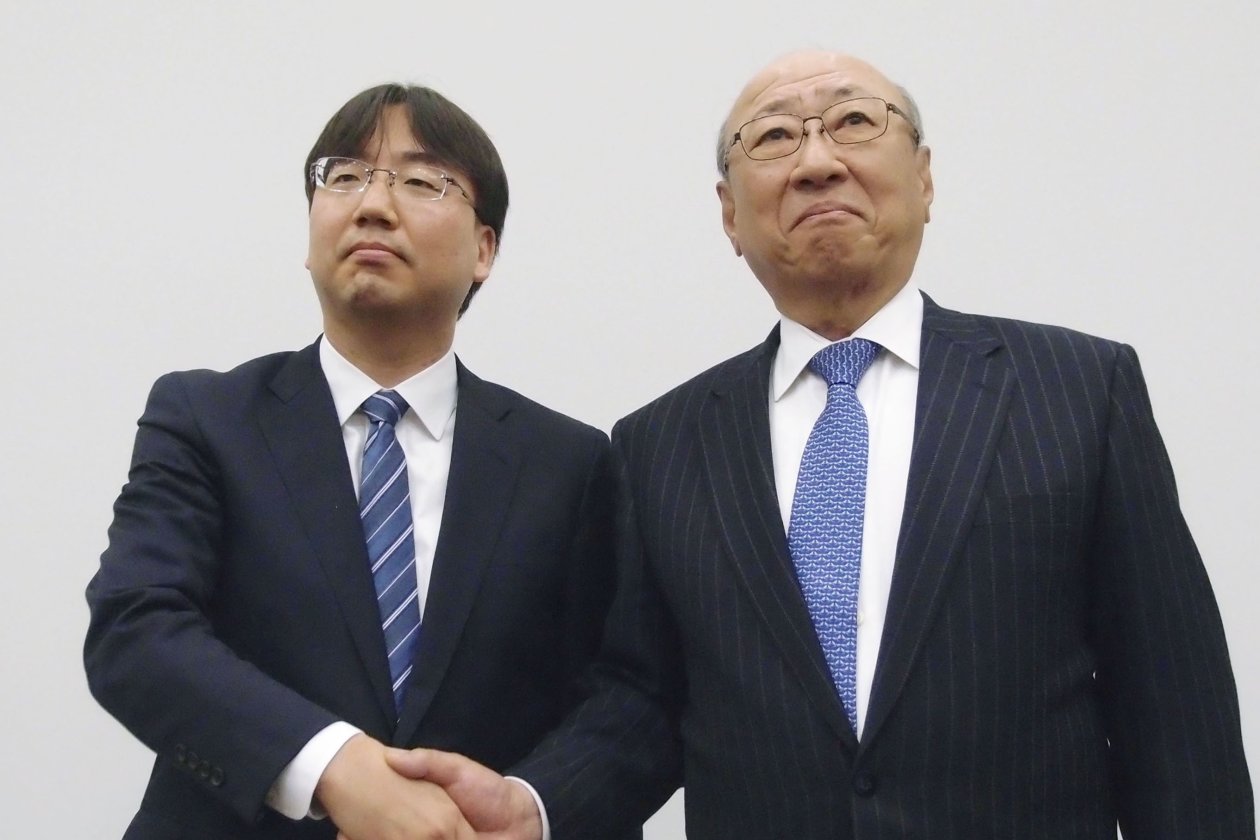 Shuntaro Furukawa is taking over for Tatsumi Kimishima as global president of Nintendo in June. At a news conference, Kimishima spoke more about stepping down as well as having Furukawa assuming his previous role.
Kimishima said he made his decision since he "fulfilled almost fully his responsibilities" to turn around Nintendo. He also noted that it was becoming difficult for him to fly around due to his age, and the better-than-expected sales momentum of the Switch sparked the idea to bring in someone else for the president's position.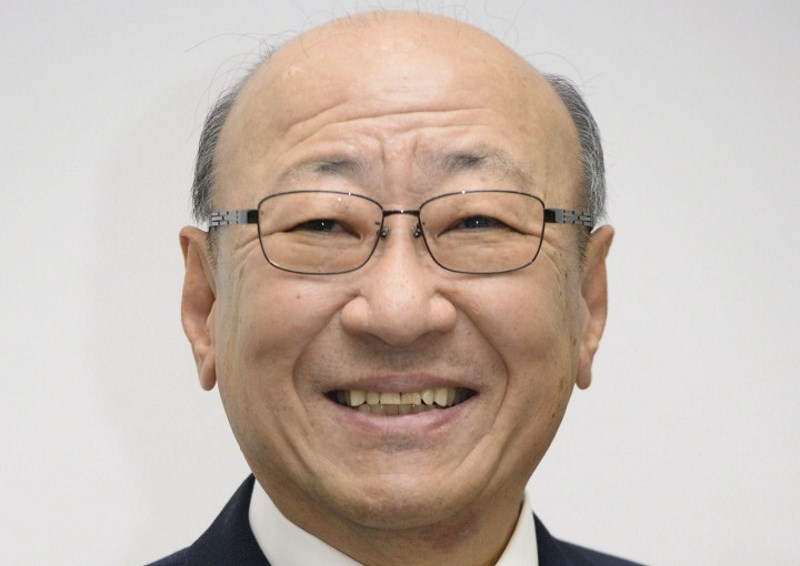 After Satoru Iwata passed away in 2015, Tatsumi Kimishima was brought in as Nintendo's global president. Kimishima's primary role at the company will be ending soon, however. In its financial results today, Nintendo announced that Kimishima will be retiring as president.
Shuntaro Furukawa, 46, will be taking over for Kimishima. He joined Nintendo in 1994 and has worked in global marketing and at The Pokemon Company. Since 2016, Furukawa has been Nintendo's Managing Executive Officer, Supervisor of Corporate Analysis & Administration Division and Director.
Kimishima will officially step down on June 28. According to Nikkei, he'll remain with Nintendo as an adviser.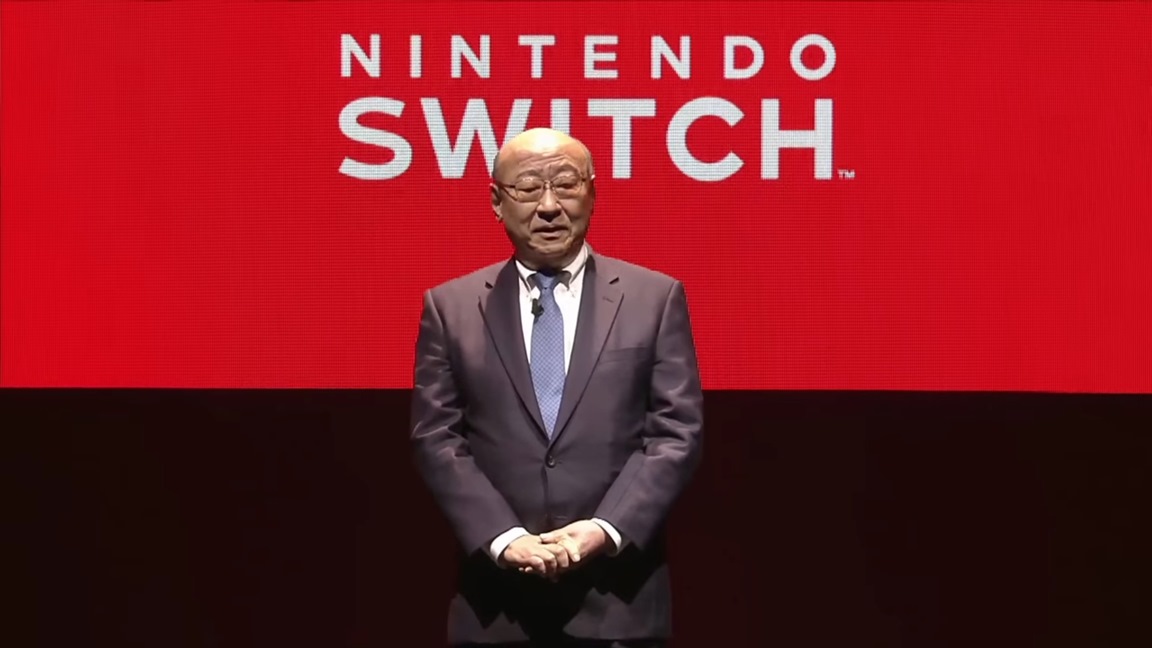 Japanese outlet Diamond put up a couple of new interviews this week with Nintendo president Tatsumi Kimishima. In one of the interviews, Kimishima talked about topics such as mobile. The other discussion touched on a few other things including Switch's stock situation.