Teyon and Mebius are bringing Steel Empire to the Americas next Thursday, the two companies announced today. The shoot'em game will be available through the eShop for $29.99.
Below is an overview of Steel Empire straight from Teyon:
Steel Empire is a steam punk shoot'em up game featuring a frantic combat filled with powerful enemies and insane obstacles. Enjoy a beautiful world and retro game-play as you dodge and shoot your way through classical stages. Choose one of 4 difficulty settings according to your set of skills and fight the evil empire! See how well you did using the Replay Mode and show your worth by getting all achievements.

Game Features:
• Dance with bullets and shoot down the enemy
• 7 complex stages full of adrenaline-pumping action and boss fights
• Collect special power-ups and increase your firepower with a level-up system (up to 20 levels)
• Enjoy the retro graphics providing new 3D effects
Source: Teyon PR
A listing on Teyon's website confirms that the publisher is localizing Steel Empire for overseas territories. The game hasn't received a release date yet, though it should be coming to North America and Europe sometime in the future.
You can find a few screenshots from Steel Empire above. An official overview is posted below.
DSiWare is seeing a renaissance! Circle Entertainment released I am in the Movie late last month, and now Teyon is coming out with Sea Battle next week.
Sea Battle will launch next Thursday in both North America and Europe for $1.99 / €1.99 / 200 points.
A trailer for Sea Battle can be found above. Details are posted after the break.
Teyon and Youdagames have announced their card/simulation title Governor of Poker for release on the 3DS eShop next month. It'll be out in North America and Europe on April 10 for $4.99 / €4.99.
You can find a trailer attached above. A short overview with details are posted below.
Teyon has confirmed Skater Cat's launch on the 3DS eShop. The title will be available in both North America and Europe on March 19 for $4.99 / €4.99.
Here's an official overview of Skater Cat:
Skater Cat is a side-scrolling action game where players jump on board a skateboard with Ollie the coolest cat in town. Players will travel through 3 worlds in over 25 levels collecting treats and rounding up stray cats to win a total of 90 medals! Best times and ghost runs can be exchanged with other players and the games' developers via SpotPass and StreetPass, once enabled on the Nintendo 3DS system.
Cube Tactics will be released on the 3DS eShop next week, Teyon announced today. The game will be available in both North America and Europe on March 13 for $4.99 / €4.99.
Teyon has provided the following overview of Cube Tactics:
In the land of cubes roam fierce enemies, protecting their cores and bringing mass destruction to their rivals. Train with Sir Knight to become the ultimate Cube Master as you tackle these enemies head on with simple tactics and the use of cubes! Perfect your skills with over 25 Quests to complete in Single Player mode and even more online Multiplayer battles with up to 3 enemies at one time! Earn medals not just for appearances but to equip and advance your army with even more power, in this tactical game of cubes!
Cube Tactics includes an online multiplayer mode as well as international rankings. In single-player, the title offers over 25 tactical quests and medals to collect/equip for extra military power.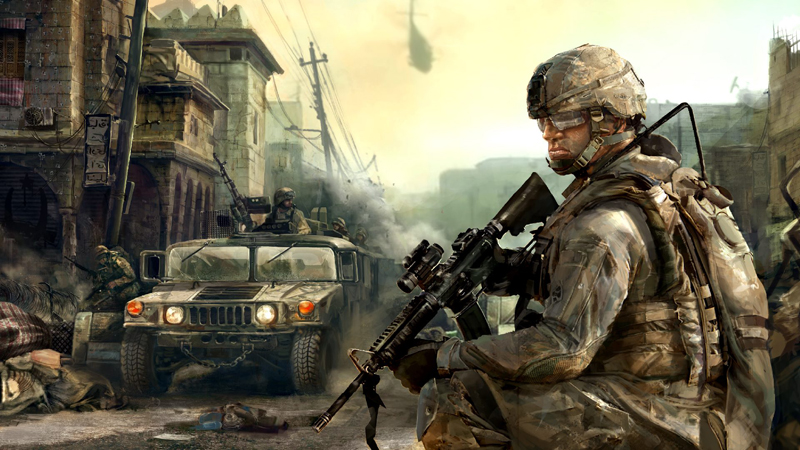 Today's European Nintendo Download report confirmed temporary price drops for various Teyon titles. The company has now followed up with an official announcement, revealing that the same sales will be valid in North America as well.
Below you'll find a full roundup of discounts valid between February 20 and March 6:
– Bird Mania Christmas 3D: NOW $/€0.99 (was $/€1.99)
– Robot Rescue 3D: NOW $/€0.99 (was $/€2.99)
– Heavy Fire: Special Operations 3D: NOW $/€2.99 (was $/€4.99)
– Heavy Fire: Black Arms 3D: NOW $/€2.99 (was $/€4.99)
– Crazy Chicken: Director's Cut 3D: NOW €0.99 (was €1.99)*
*European Nintendo eShop only
– Crazy Chicken: Pirates 3D: NOW $0.99 (was $1.99)**
**American Nintendo eShop only
Teyon will be releasing Bird Mania Christmas on the 3DS eShop next week, the company announced today. Pricing is set at $1.99 / €1.99.
Bird Mania Christmas offers the following features:
• Christmas-inspired winter theme with new online leaderboards for fierce competition for the top spot
• Fly through the icy winter full of gingerbread cookies, candy canes and pine trees galore.
• Loads of Christmas baubles and stars to collect for points!
• Dash into enemy birds for crazy bonuses but avoid crashing into Santa's elves to keep Christmas alive!
Bird Mania Christmas launches on December 26.
Source: Teyon PR