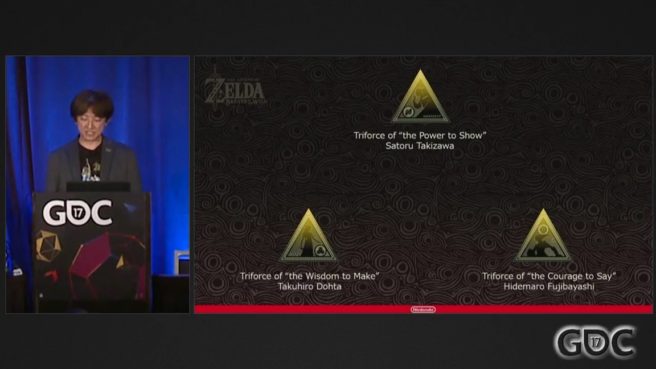 The full panel is now online for the Zelda: Breath of the Wild session at GDC 2017. Nintendo's Hidemaro Fujibayashi,
Satoru Takizawa, and Takuhiro Dohta go in-depth with discussing how some of the convention-breaking mechanics were implemented in the game. Check out the full video below.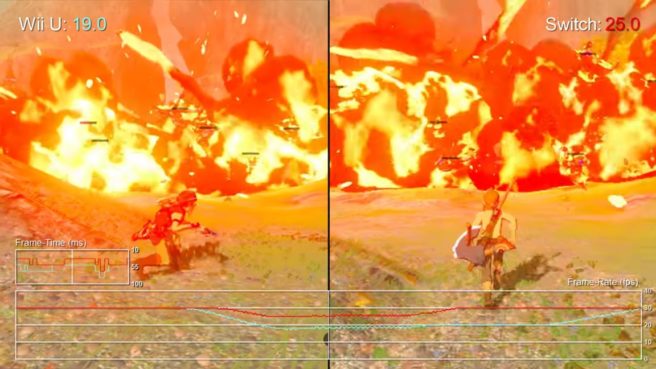 Digital Foundry put up another video analyzing Zelda: Breath of the Wild's performance on Switch and Wii U today. For this new one, the team was stress-testing the GPU. The analysis shows that the game does have frame rate dips on Switch here and there, but they appear to be less frequent and not as severe when compared to Wii U.
You can watch the full video below. Note that one of the game's villages is shown, if you're looking to avoid all spoilers.