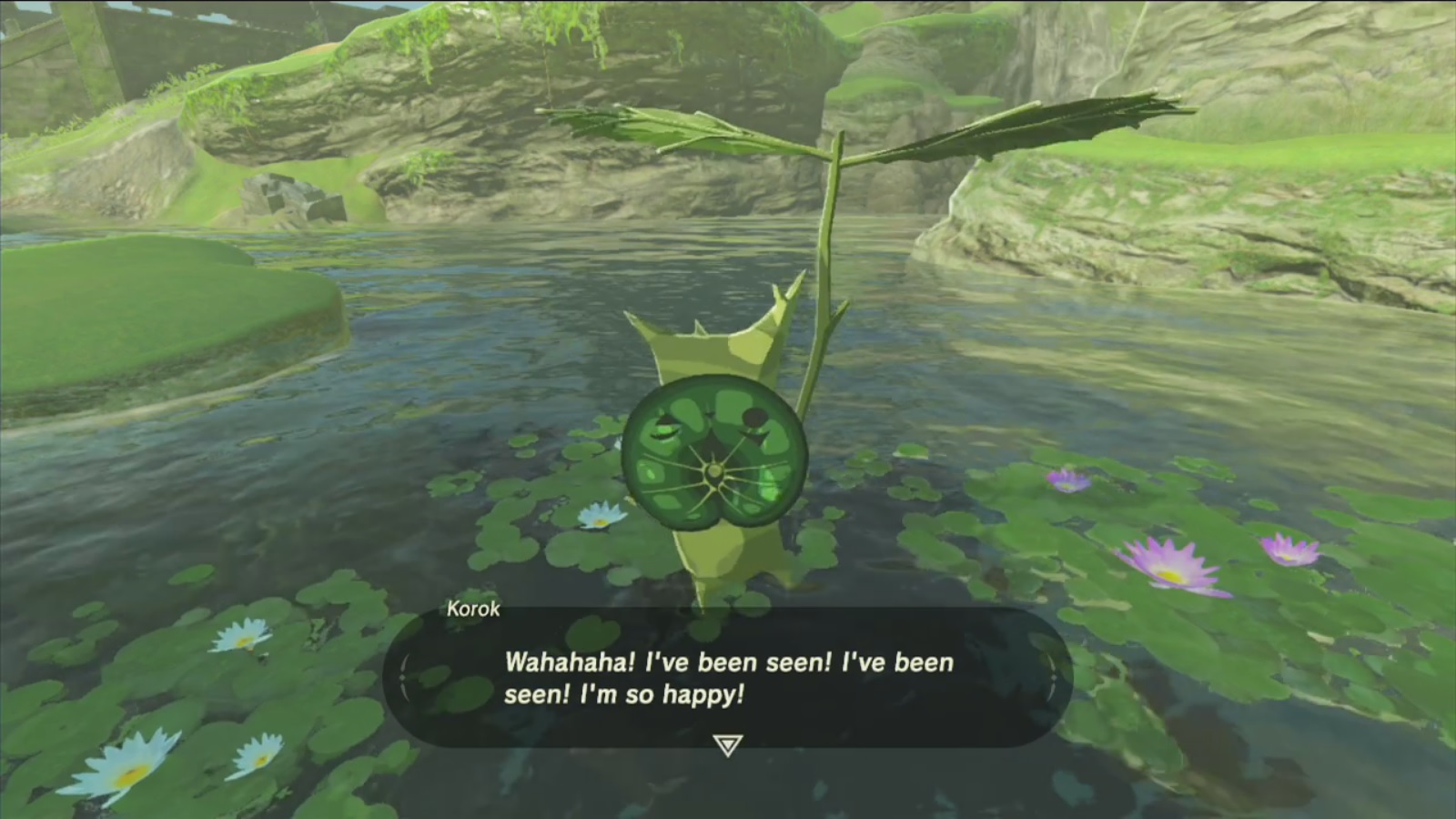 The Legend of Zelda: Breath of the Wild has a massive amount of Korok seeds to collect. Attempting to do so requires a great deal of time, as several hundred are scattered across Hyrule.
There will be a reward waiting for you once you've found every last Korok Seed. The thing is, it's not exactly helpful or valuable – it's more comical in nature.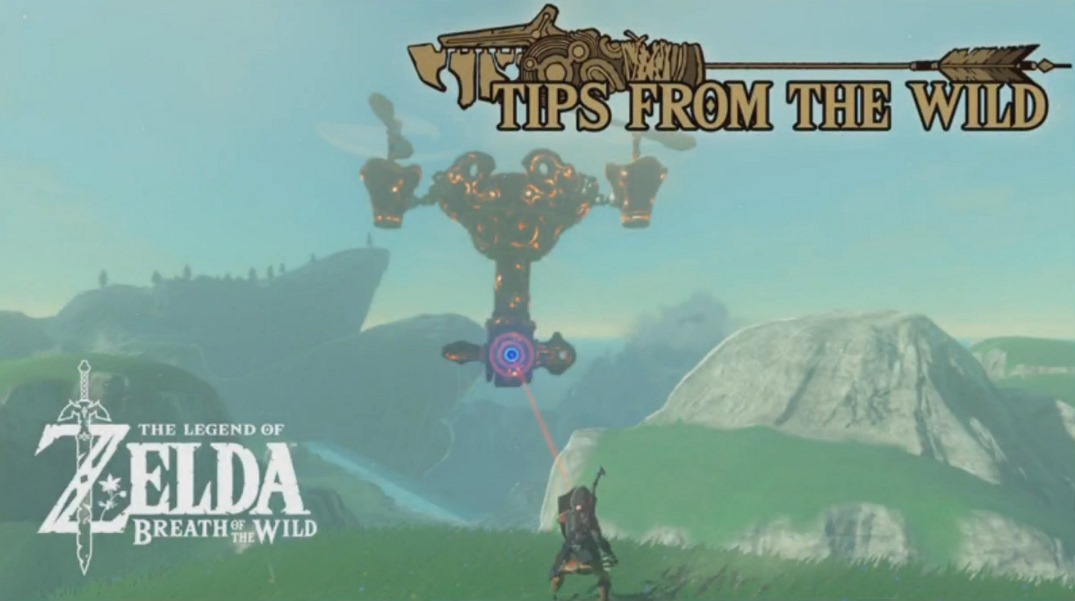 The latest item is now available for Zelda: Breath of the Wild on Switch. If you've subscribed to the official news channel, you can nab a couple of Ancient Screws and an Ancient Shaft.
Simply boot up Breath of the Wild from the new official message. Once you've started the game, the parts should be immediately available.
Source: Switch news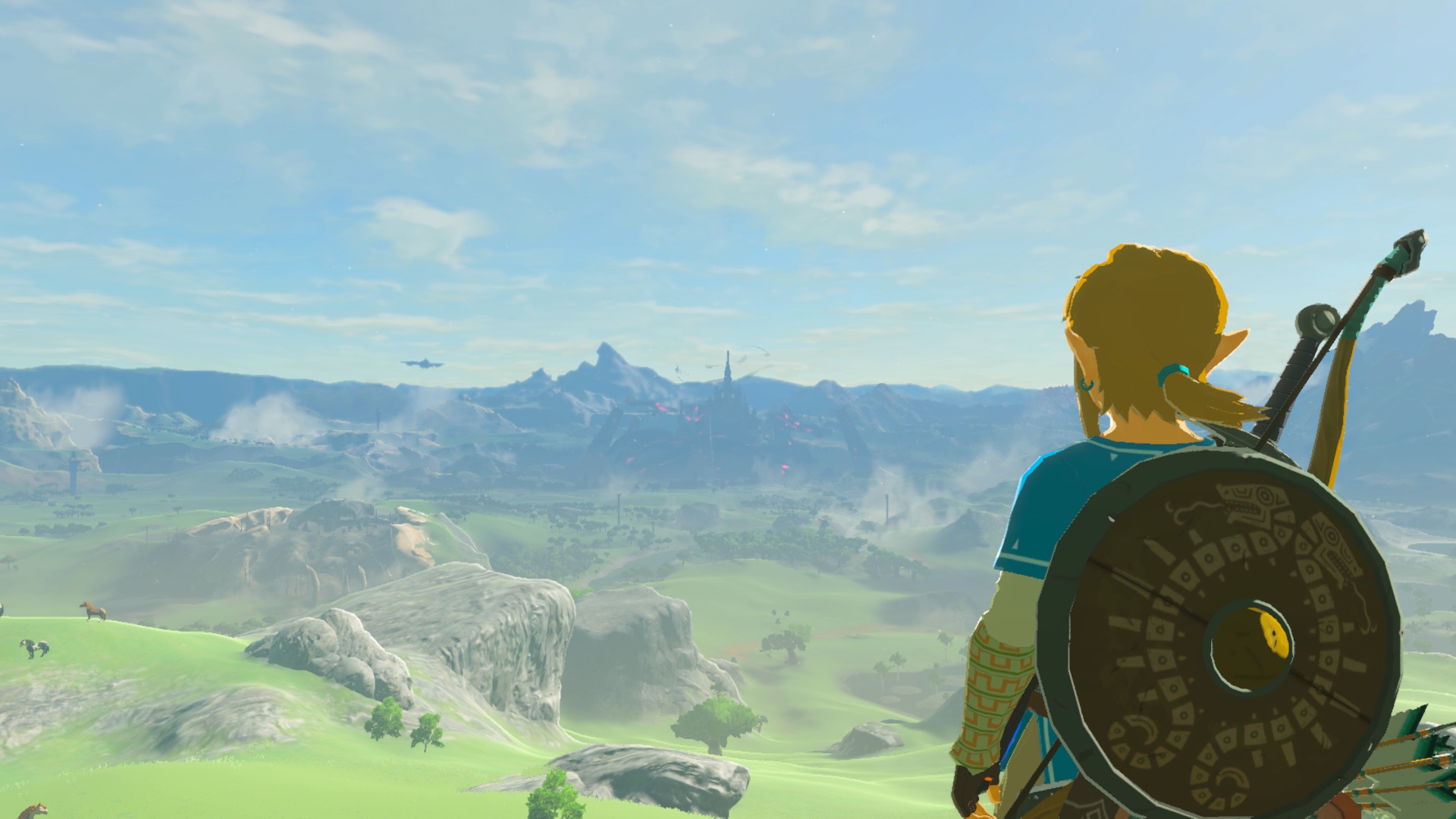 The Zelda timeline has always been something of great interest for fans of the series. On the other hand, Nintendo tends to be a bit timid when talking about it. Although the series has been around since the late 80's, it wasn't until just a few years ago that Nintendo published an official timeline in Hyrule Historia.
With the arrival of the latest Zelda game in March, fans are curious as to where Breath of the Wild officially stands. You won't get much of a concrete answer out of Nintendo concerning timeline placement, but its developers are aware of interest from fans.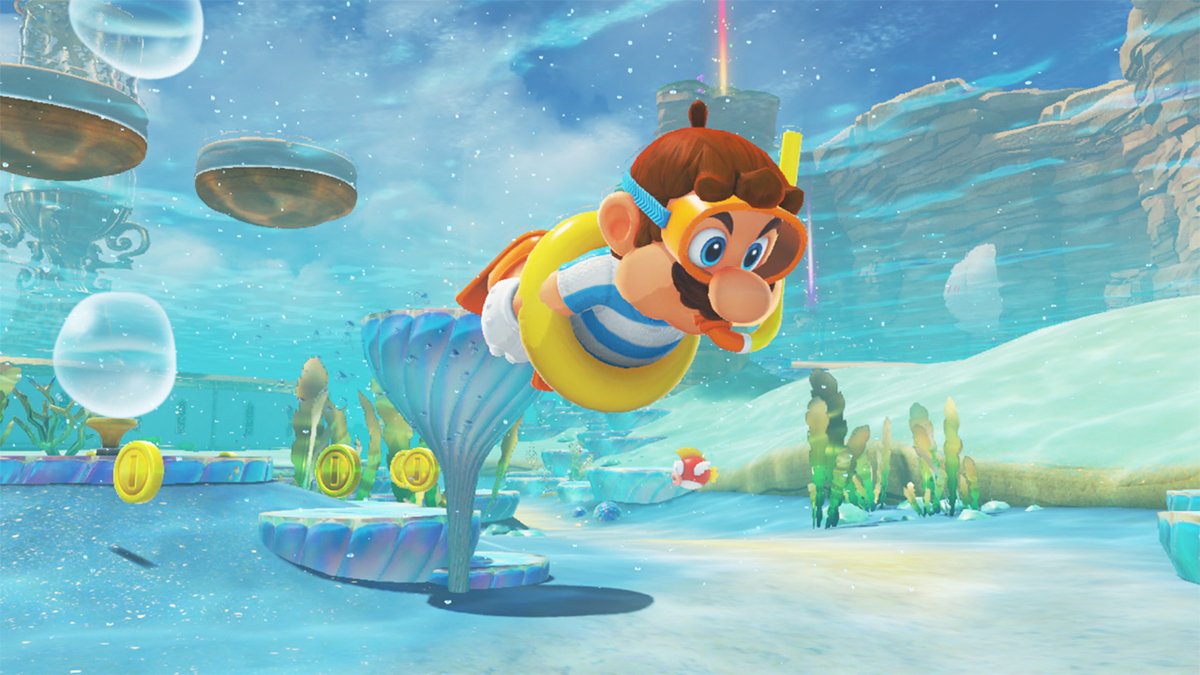 Two of the biggest and best games this year were made by Nintendo. We're of course referring to Zelda: Breath of the Wild and Super Mario Odyssey.
Recently, IGN caught up with developers of both games to hear about what they think about each other's games. Super Mario Odyssey producer Yoshiaki Koizumi plus Zelda: Breath of the Wild director Hidemaro Fujibayashi and producer Eiji Aonuma shared their thoughts.
Famitsu published a new interview this week with Zelda series producer Eiji Aonuma. It was pretty interesting, with Aonuma talking about Breath of the Wild winning "Game of the Year" at The Game Awards, including his mindset at the time and why he started out by saying "Thank you America!" He also spoke about The Champions' Ballad DLC, and confirmed that development on the game has concluded.
We've prepared a translation with the most notable parts from Famitsu's interview. You can read it below.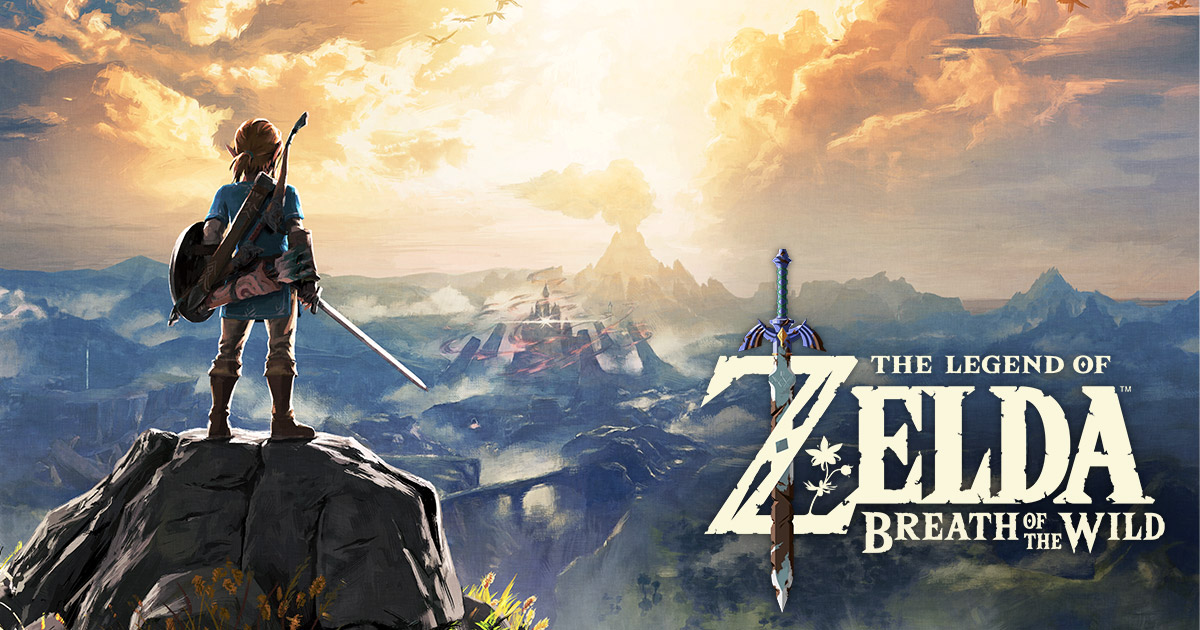 Breath of the Wild was a complete reinvention of the Zelda formula, and many past staples were either discarded or reworked. One example of this is the dungeons. Whereas past Zelda titles featured long, unique dungeons with and a particular item to obtain, Breath of the Wild instead mostly has a ton of smaller Shrines scattered throughout the world and a few Divine Beasts that are thematically similar.
Zelda series producer Eiji Aonuma and Breath of the Wild directed Hidemaro Fujibayashi commented on Nintendo's approach to Shrines and dungeons in the debut episode of the Nintendo Power podcast. We're first able to hear from Fujibayashi, who explains that big dungeons would mean that players would spent too much time there.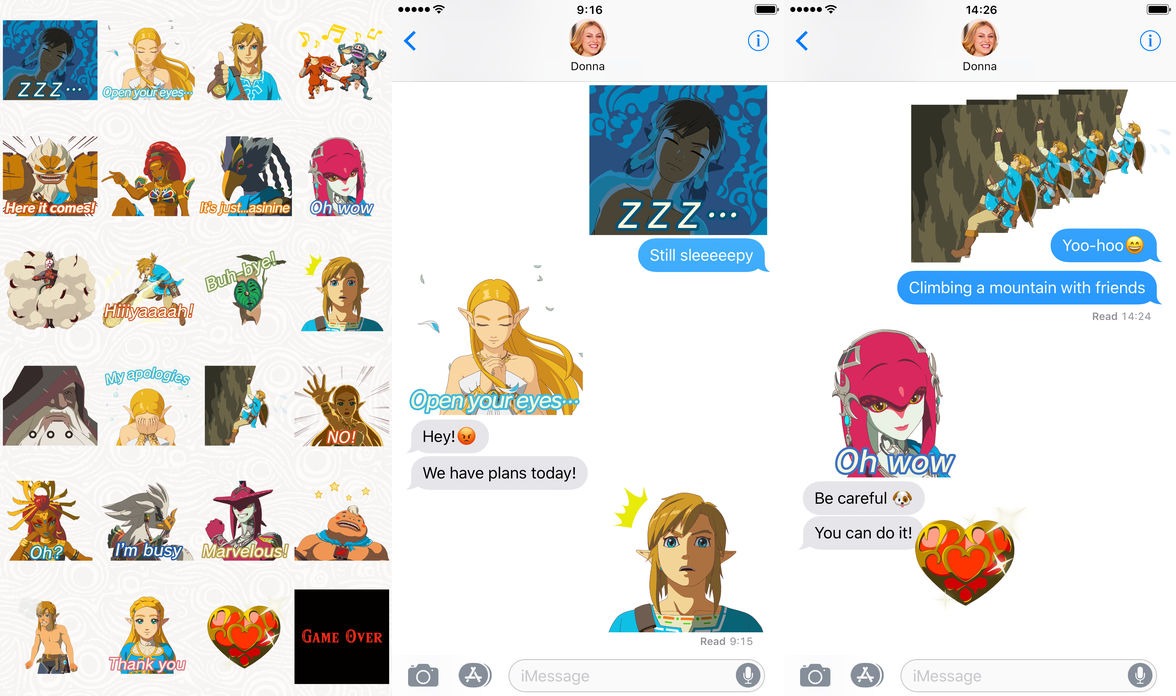 If you're on an iOS device with access to iMessage, you can purchase a new set of stickers from Nintendo based on Zelda: Breath of the Wild. It features Link, Princess Zelda, and other familiar faces from Hyrule, including memorable lines and poses.
The Zelda: Breath of the Wild iMessage stickers are up on iTunes here. It'll set you back $1.99.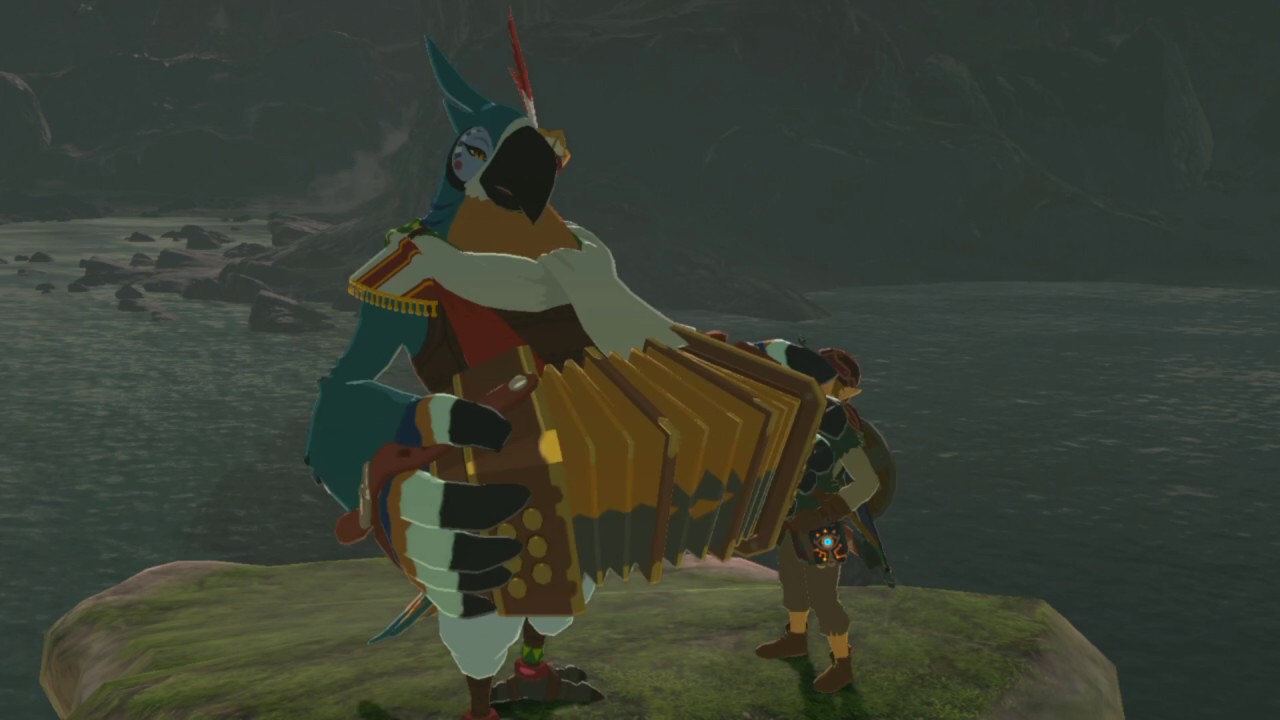 Today's item distribution is themed after Kass. The director of the game, Hidemaro Fujibayashi, opens with a special tip about Kass's songs: "[After talking to him once during the Champions' Ballad DLC pack 2,] I advise you to take a moment and talk to Kass a second time for a special performance." Apparently, if you leave the area without talking to him a second time, you lose out on the ability to hear this special performance.
The item distribution, in honor of Kass, is as follows: Roasted Bird Drumstick (x2), Raw Bird Drumstick (x2). Yes, Mr. Fujibayashi is implying that Kass is probably delicious. All you need to do to get them is view the news report on your Switch and press the button at the bottom of the post!
Eating bird drumsticks to honor a bird…? In the closing words of the director, "hopefully Kass won't mind too much!"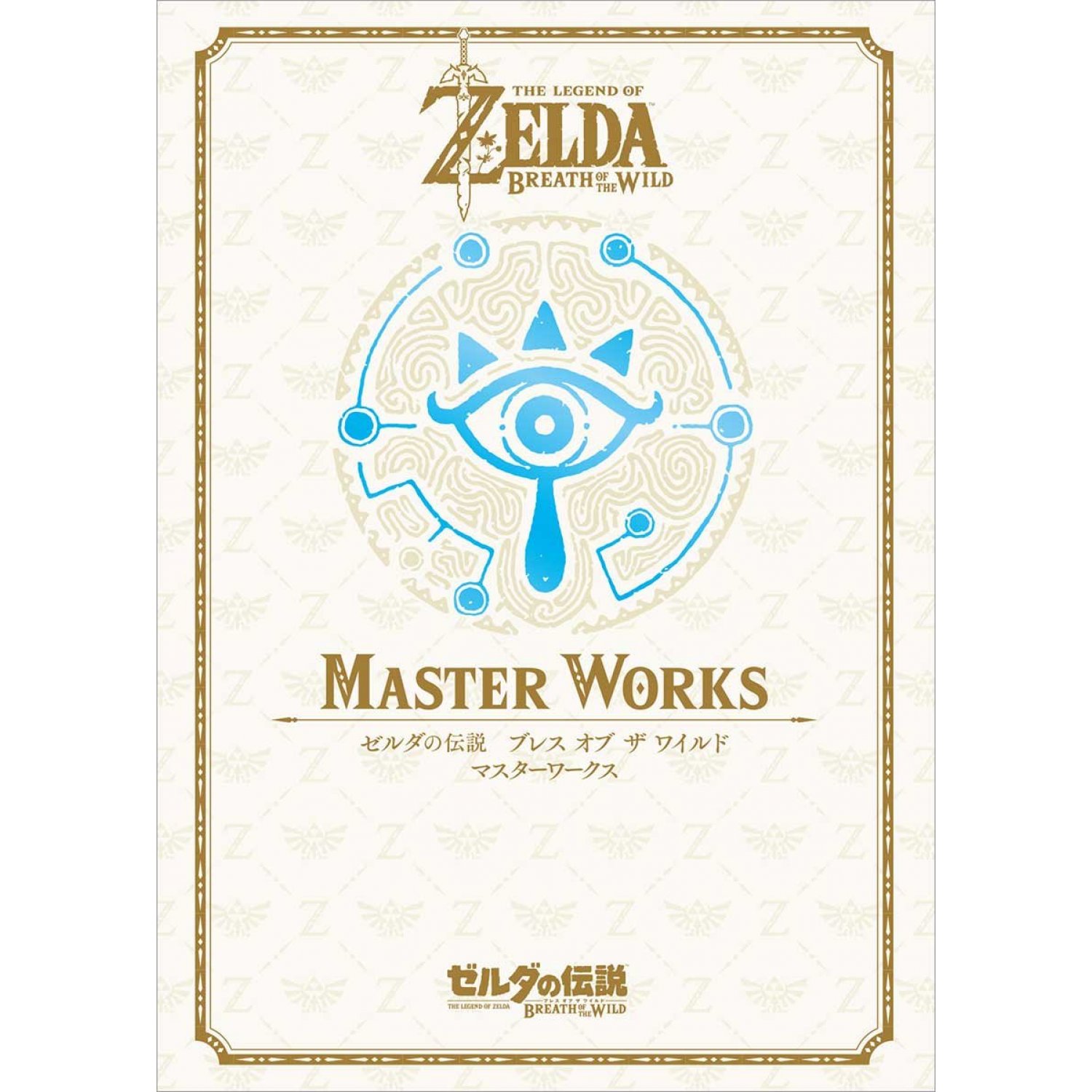 A new Zelda: Breath of the Wild Master Works book just arrived in Japan yesterday. It features a ton of art from the game and other goodies as well.
We have a few new pages showing what the book has to offer below:
Zelda: Breath of the Wild Master Works may eventually be released in the west (and it'll probably take a long while for that to happen). If you'd like to order a Japanese copy, you can do so on Play-Asia here.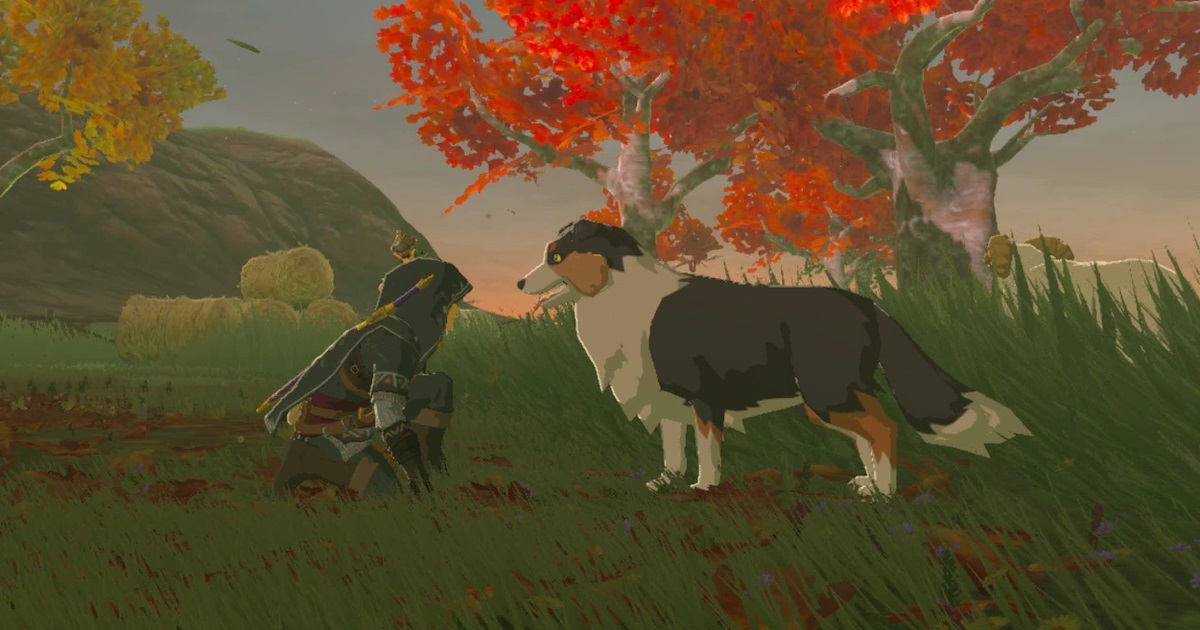 While journeying through Hyrule in The Legend of Zelda: Breath of the Wild, you may encounter dogs. They tend to be found at stables and towns.
Dogs aren't just there to make areas more lively. You can bond with them, they'll follow you around, and can lead you someplace special. Unfortunately, you can't actually pet them.