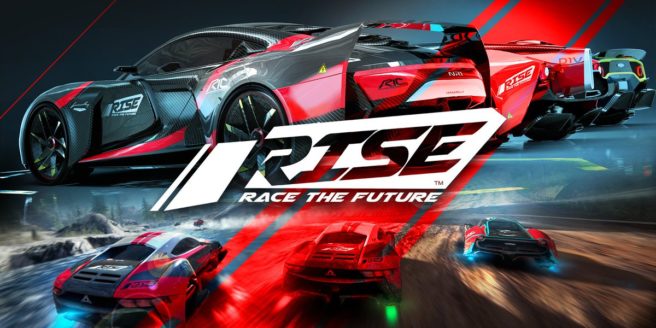 VD-Dev has shared a new trailer for its Switch title RISE: Race The Future that highlights the game's various modes. Check it out below.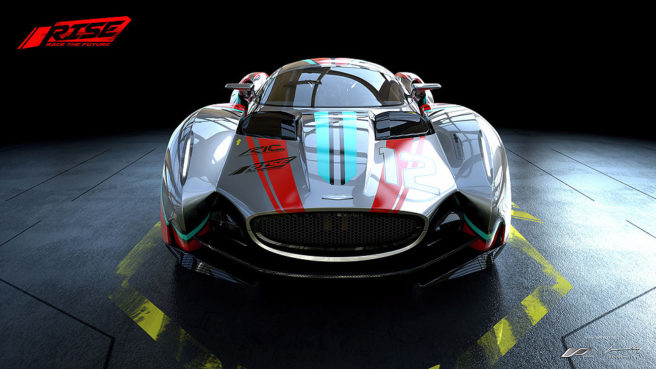 IronFall Invasion developer VD-Dev has announced its next project. This winter, the studio will be launching "RISE: Race The Future".
Here's what we know thus far:
RISE: Race The Future is a racing game set in a near future where a new kind of wheel technology will let you race on all type of terrains and especially on water.

The racing style is arcade oriented and based on mastering extreme drifts. One of the clear inspiration is Sega Rally.

In addition to the arcade mode, a history mode will allow the player to unlock the futuristic cars exclusively designed for the game. Throughout the progression the enigmatic sci-fi scenario will also reveal the real purpose of RISE: Race The Future.
VD-Dev is working with professional automotive designer Anthony Jannarelly on RISE: Race The Future. Jannarelly penned a couple of supercars for W Motors: the Lykan Hypersport and the Fenyr Supersport. He's also produced the "curvy retrofuturistic roadster named Design-1 whose evolutions will appear in RISE: Race the future".
A teaser trailer for RISE: Race The Future can be found below. The game will be released in Winter 2016 on Wii U and 3DS, though an NX version can also be expected next year.
3DS eShop title IronFall Invasion has now surpassed 300,000 downloads.
There is now an update available that adds quite a bit of new features to the game.
New features for all players:
In the Controls menu of the game's settings, the "Aim Sensitivity" and "Camera Sensitivity" sliders have been expanded with more increments to allow for finer tuning according to the player's preference.

In Multiplayer: in the "free-for-all" game mode, players who leave a game before the end have their score reset.

In Multiplayer: the range of the "shock gun" item has been increased.

In Multiplayer: the damage and bullet statistics of the "grenade launcher", "explosive rifle" and "shotgun" items have been adjusted accordingly to reflect balance issues noticed in user comments.

In Multiplayer: the respawn algorithm has been improved.

During a sprint, it is now easier to turn left and right.

The U-turn command (pressing back twice) has been improved to decrease involuntary U-turns; it is now necessary to press back twice in a faster way than before.
New features for players that purchased IRONFALL Invasion content:
In Multiplayer: when joining a quick online match, it is possible for players to filter out the "Tanks (Demo)" map from their quick online match search, to allow for more variety in the automatic selection of arenas.

In Multiplayer: players will now remain invincible for 4 seconds when they respawn.

In Multiplayer: players will now also receive credits if they finish in second place.

It is now possible to take cover while sprinting.

There is now an additional lock-on on the vertical (Y) axis in aim mode.
IronFall Invasion's new update, which came out in Europe last week, is now available in North America as well. The latest patch brings IronFall Invasion up to version 1.1. For the full patch notes, read on below.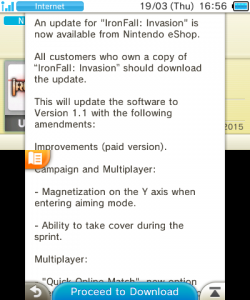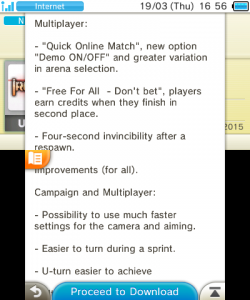 VD-Dev has prepared a new patch for IronFall Invasion that can be downloaded in Europe. Version 1.1 makes improvements to the single-player/multiplayer, and there are a few new multiplayer-specific features as well. When the update goes live in North America, we'll be sure to let you know.