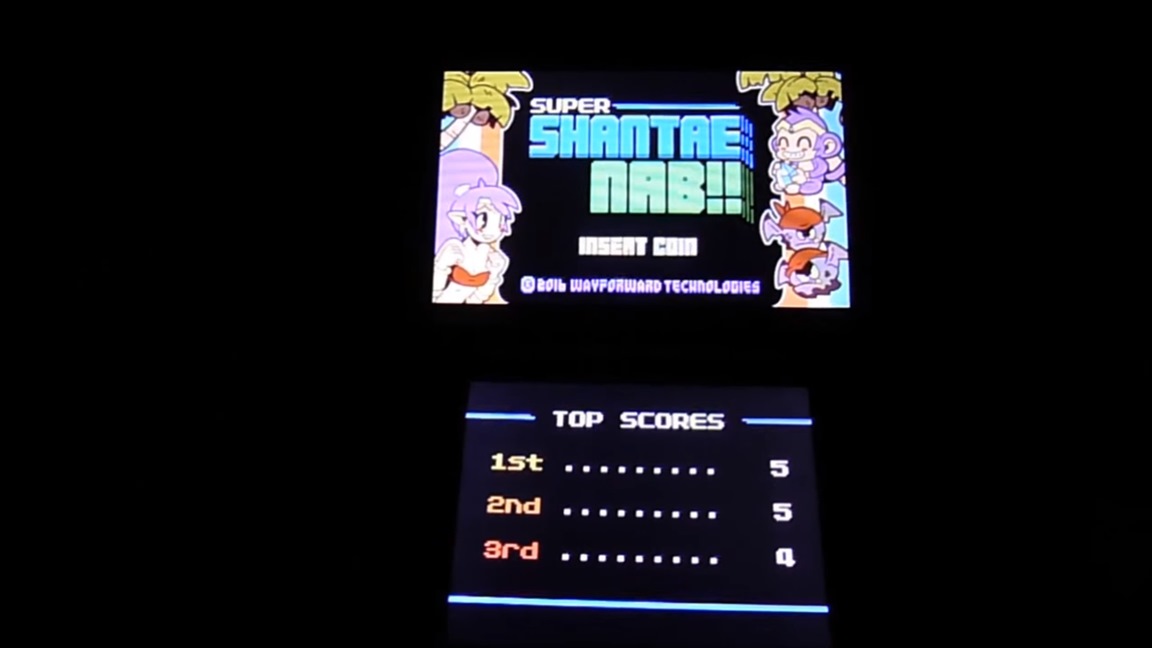 Shantae and the Pirate's Curse recently released at retail. It's mostly the same game as the eShop version, but WayForward also packed in an exclusive mini-game. Check out some off-screen footage below.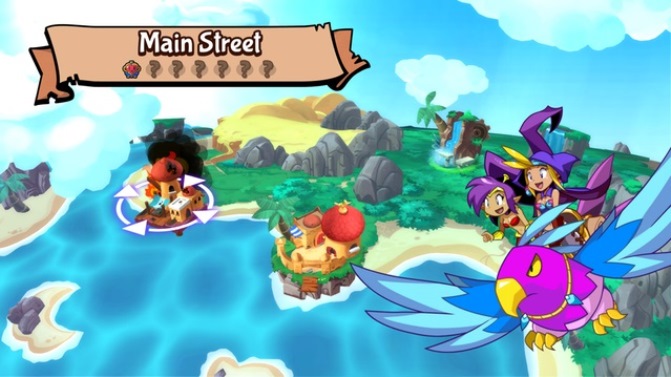 WayForward is extremely close to the finish line with Shantae: Half-Genie Hero. The studio remains in the testing phase, and is currently taking care of bugs on various platforms. A final date isn't set, though WayForward will have more news to share once the game reaches the submission phase.
Other than that, WayForward also shared the lineup of product features for Shantae: Half-Genie Hero. Here's the news straight from the studio:
New Game Plus! We've added a bonus mode which will unlock when you clear the game for the first time! Speed runners and sequence breakers – this feature is for you. Expect some kind of treat for completing the game quickly!
Transformations! The game contains five chapters, two of which were stretch goals. As with all previous games, this means 1 transformation per chapter for a total of FIVE, right? NO! This time, Shantae will transform into a whopping 10 forms – 11 if you include the Tinkerbat Form. A few of these forms are very unusual… hmm.
Magical Attacks and Upgrades. We've added upgrades for many of the most popular Shantae powers from the past. Storm Puff, Bubble Shield, Pike Ball, and Fireball are back. But this time you can upgrade all of them through multiple stages, with some devastatingly powerful final forms. For example, you can upgrade Pikeball into the "SCIMITAR", which will cut any foe down to size in seconds. There are other upgrades too, but we'll let you find those for yourself!

GIGA WRENCH and Warp Dance! New to Half-Genie Hero is the Warp Dance. Get this dance, and you can zip around the stages within a given world with ease. To travel between worlds, you can catch a ride on Giga Wrench! Whenever you need a lift, blow Sky's Bird-Whistle for a quick lift!

Expanded Art Gallery: As planned, the Scuttle Town Art Gallery will house the 50+ images created by Backers. Now we've expanded that feature to include additional artwork created by our concept artists, animators, and friends at Inti Creates. Look for over 100 pieces of original artwork to unlock! If you unlock all of the images, you might get a special reward from the Mayor.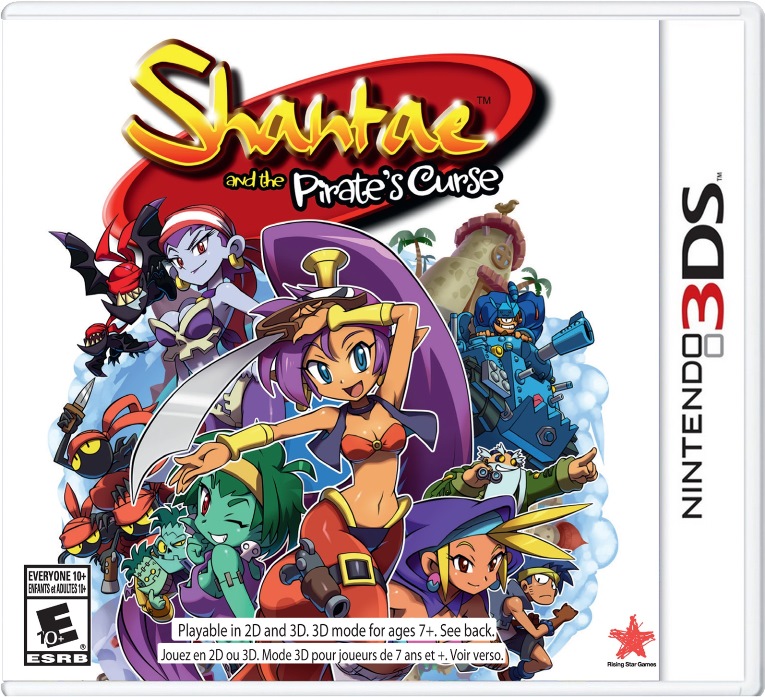 The physical version of Shantae and the Pirate's Curse has been delayed to October 18. Developed by WayForward and published by Rising Star Games, the release was originally scheduled for September 27 in North America and the 30th in Europe.
Answers! Pirate's Curse retail launches Oct 18! Shantae Beach Theme is "deluxe style" at $1.99! pic.twitter.com/3Ro0bGQYbK

— Matt Bozon (@MrBozon) September 28, 2016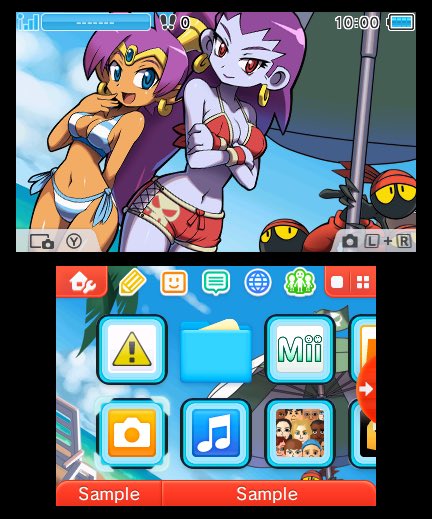 Update: The theme will cost $1.99, as stated by Matt Bozon of WayForward.
---
WayForward has readied a new 3DS theme based on the Shantae series. Later this week, fans will be able to buy the Shantae Beach 3DS theme. It's panorama style, and has music/voices.
We should be seeing the theme in North America on Thursday. Europe will have it on Friday.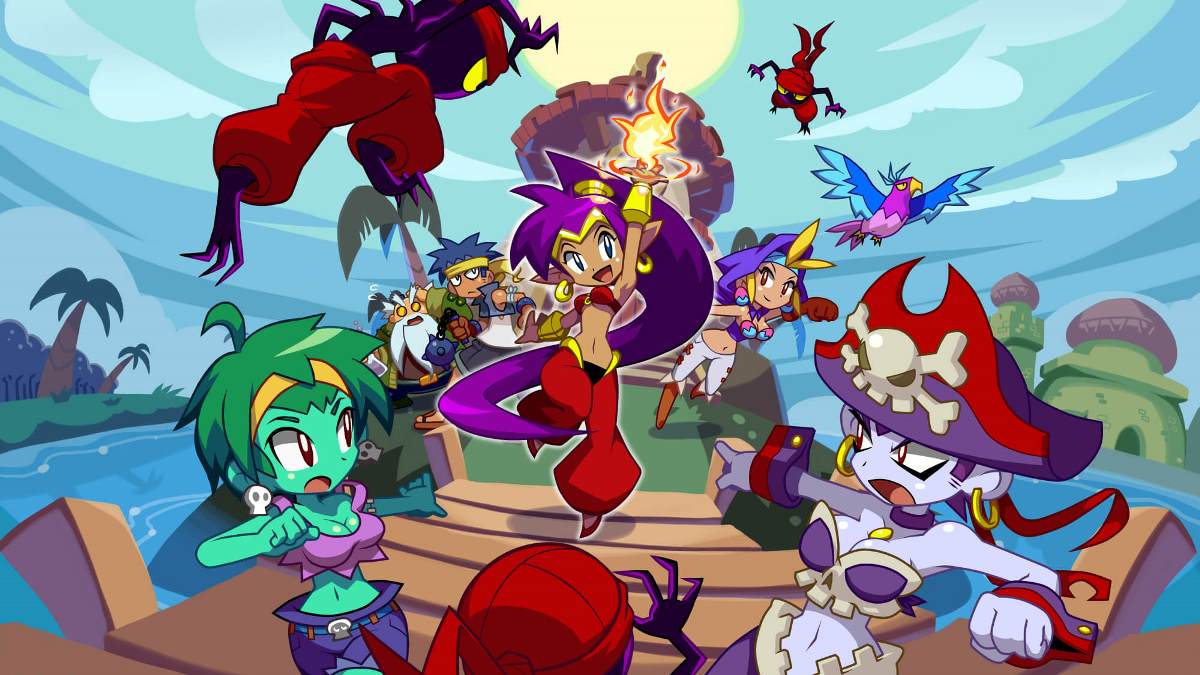 Shantae: Half-Genie Hero has mostly wrapped up development. WayForward say it's now "content complete" and is shifting attention to fixing bugs.
Shantae: Half-Genie Hero was most recently targeted for September 27. Unfortunately, it's now being moved back "by about 6 weeks, give or take."
WayForward wrote in a Kickstarter update today:
"First things first – we are going to have to adjust our Target Release Date, moving it back from our 9/27 Target Release date by about 6 weeks, give or take. We know this will disappoint some of you, but we feel that it's necessary to take that extra time for bug fixing and adding additional polish. We know you want the final product to be excellent and so do we! Thanks for your patience and support as we approach the finish line!"
The full Shantae: Half-Genie Hero Kickstarter update can be read here.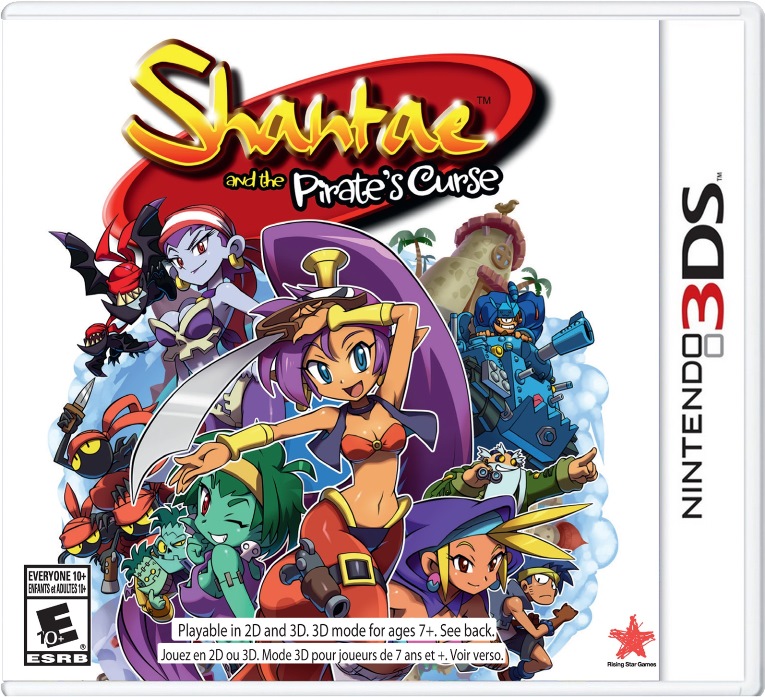 Following several retailer leaks, Rising Star Games has officially announced the retail version of Shantae and the Pirate's Curse on 3DS. North America will have it on September 27 while the European release is scheduled for September 30. Pricing is set at $29.99 / £29.99 / €29.99.
WayForward, who developed Shantae and the Pirate's Curse, is actually including some new content. The new physical version will include "Super Shantae Nab!!", a new arcade-style game.
Here's an overview of Shantae and the Pirate's Curse:
"In Shantae's third and biggest adventure to date, the hair-whipping belly dancing genie must team up with her arch-nemesis, the nefarious Risky Boots, in order to save Sequin Land from an evil curse. By becoming a pirate, Shantae gains new weapons she can use to solve fiendish puzzles and battle fierce bosses."
If you can't wait for Shantae and the Pirate's Curse at retail, you can pick up a digital copy from the eShop. It's available on 3DS in addition to Wii U.
Source: Rising Star Games PR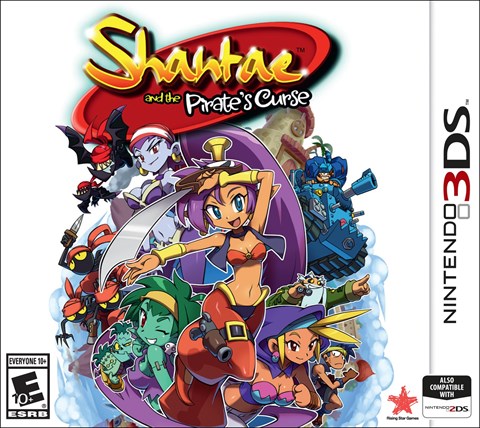 Update (8/3): Shantae and the Pirate's Curse can now be pre-ordered on Amazon Canada. The retailer also lists a September 20 release date. Basically, expect it sometime in late September!
---
Original (8/2): GameFly has revealed the North American boxart for Shantae and the Pirate's Curse. Get a look at it above.
On another note, GameFly now has Shantae and the Pirate's Curse for release at retail on September 27 (previously listed for September 20). The European version still looks to be planned for September 16, as Amazon Spain's listing has not changed since we reported on the news last weekend.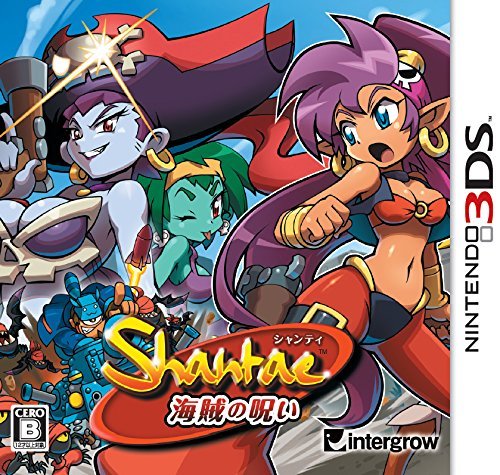 Shantae and the Pirate's Curse received a retail release in Japan late last year. Now the game could be getting the same treatment in North America. According to GameFly, Shantae and the Pirate's Curse will be hitting retail for 3DS on September 20.
GameFly has leaked several things in the past – such as the new version of Darksiders most recently. The page does list Maximum Games as the publisher though, which could be a mistake. SteamWorld Collection also has Maximum Games mentioned as the publisher, but we know that it's actually Rising Star Games handling that one.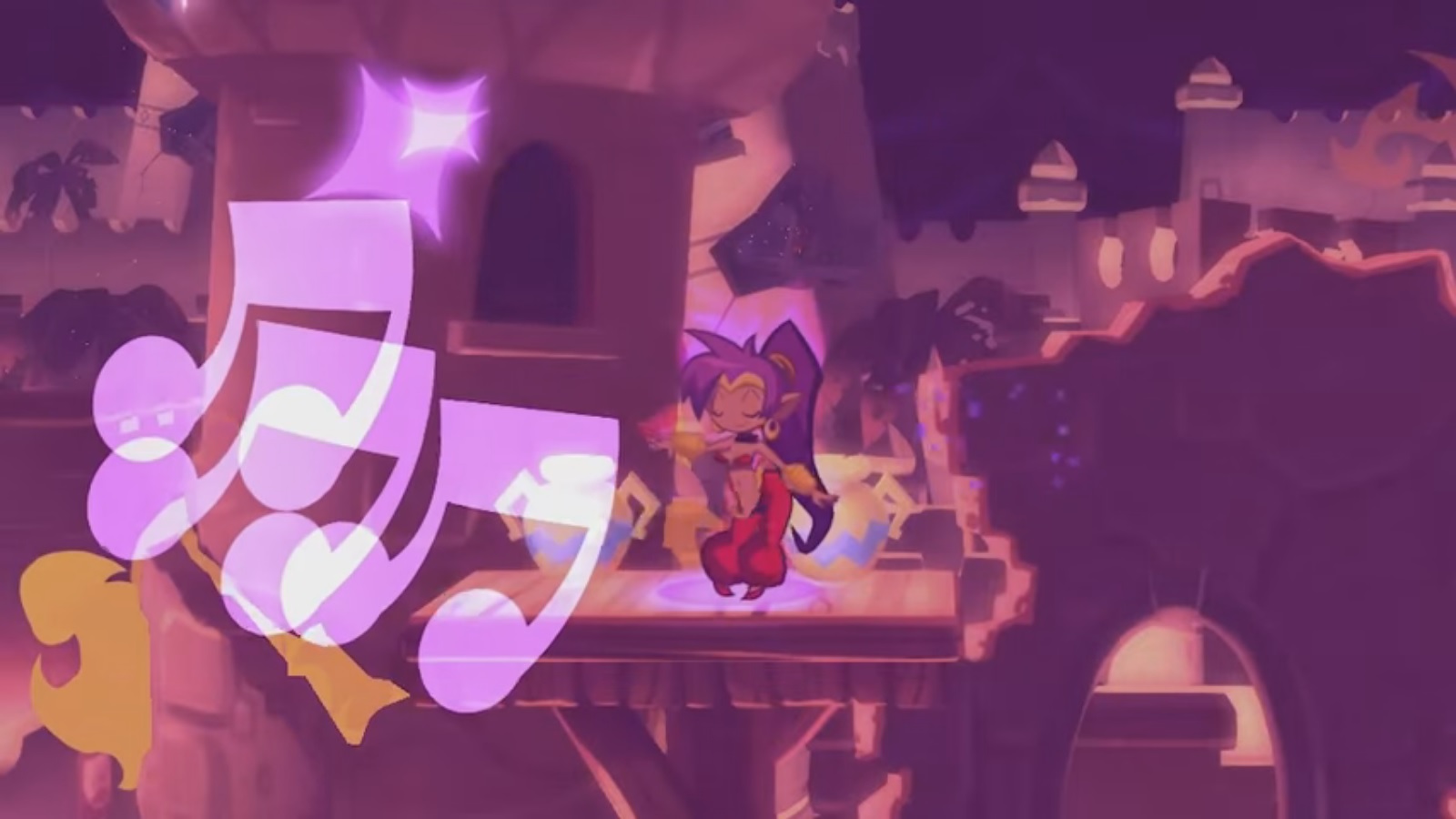 Thanks to Nintendo World Report, we now have direct-feed footage from Shantae: Half-Genie Hero. See it in the video below.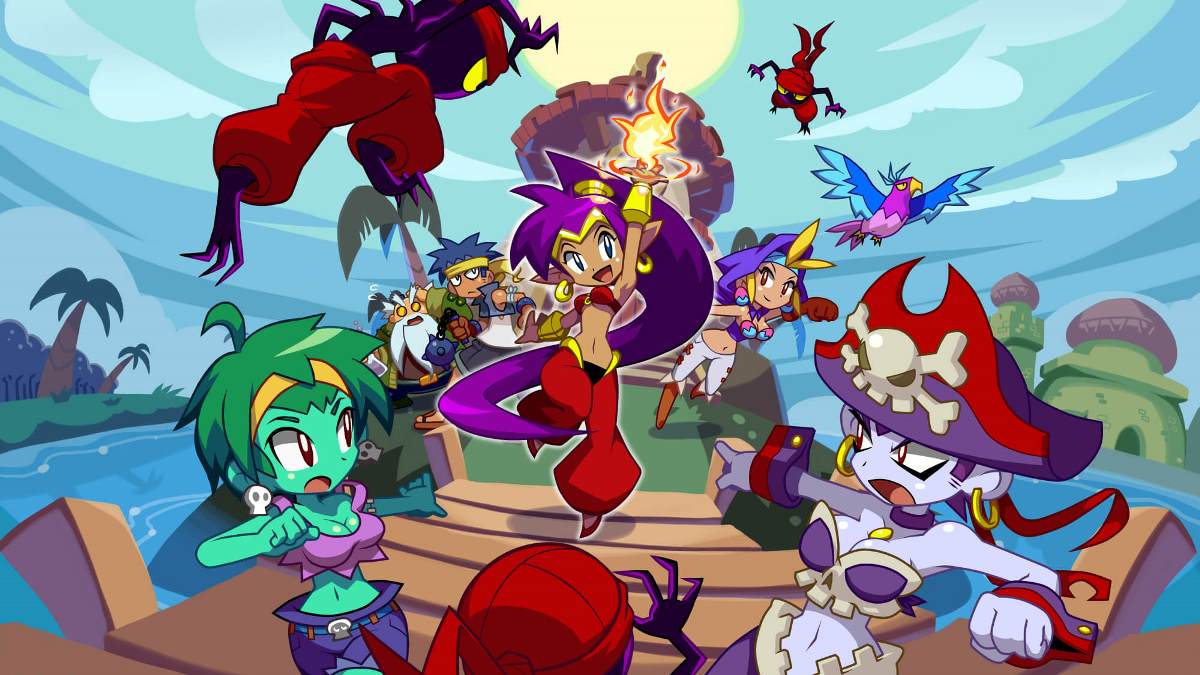 GameXplain has posted more off-screen footage of Shantae: Half-Genie Hero from the game's E3 build. Watch the gameplay below.