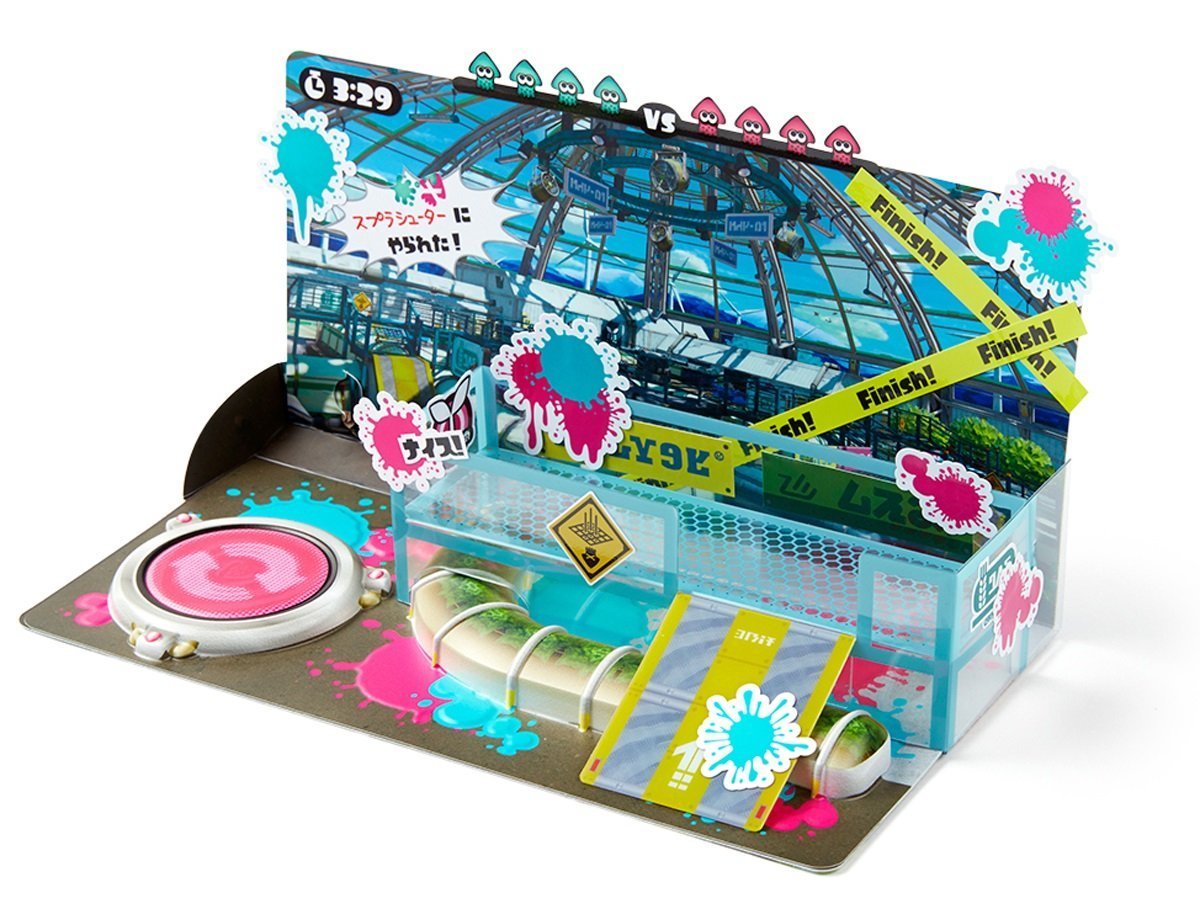 We've already posted an unboxing video for one of the Splatoon amiibo dioramas, which was the Squid Sisters stage. The video below takes a closer look at the second one: Kelp Dome.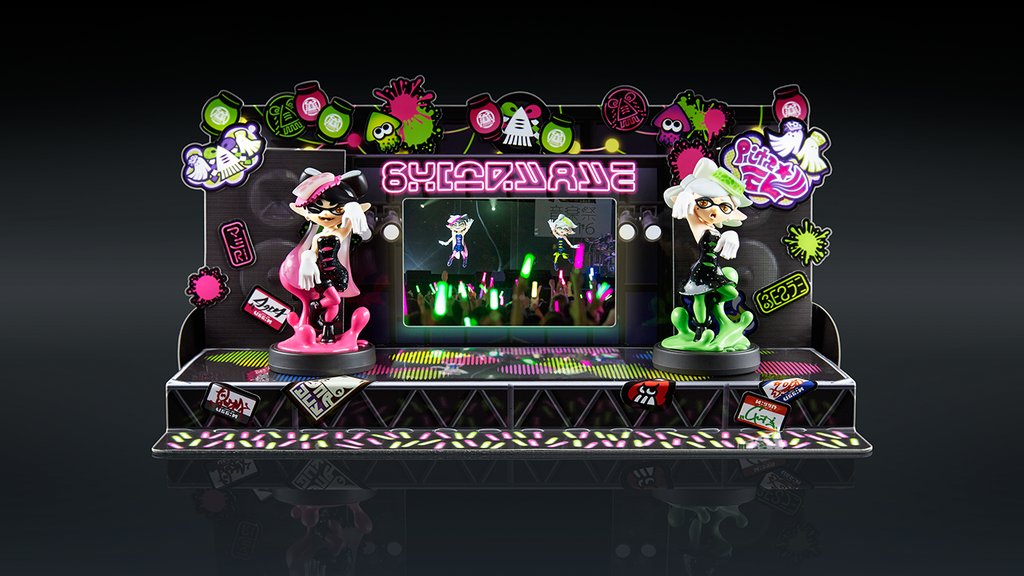 When the new Splatoon amiibo made it to store shelves this past week in Japan, they were accompanied by an amiibo diorama for the Squid Sisters. Check out an unboxing video below, along with another look at Callie and Marie.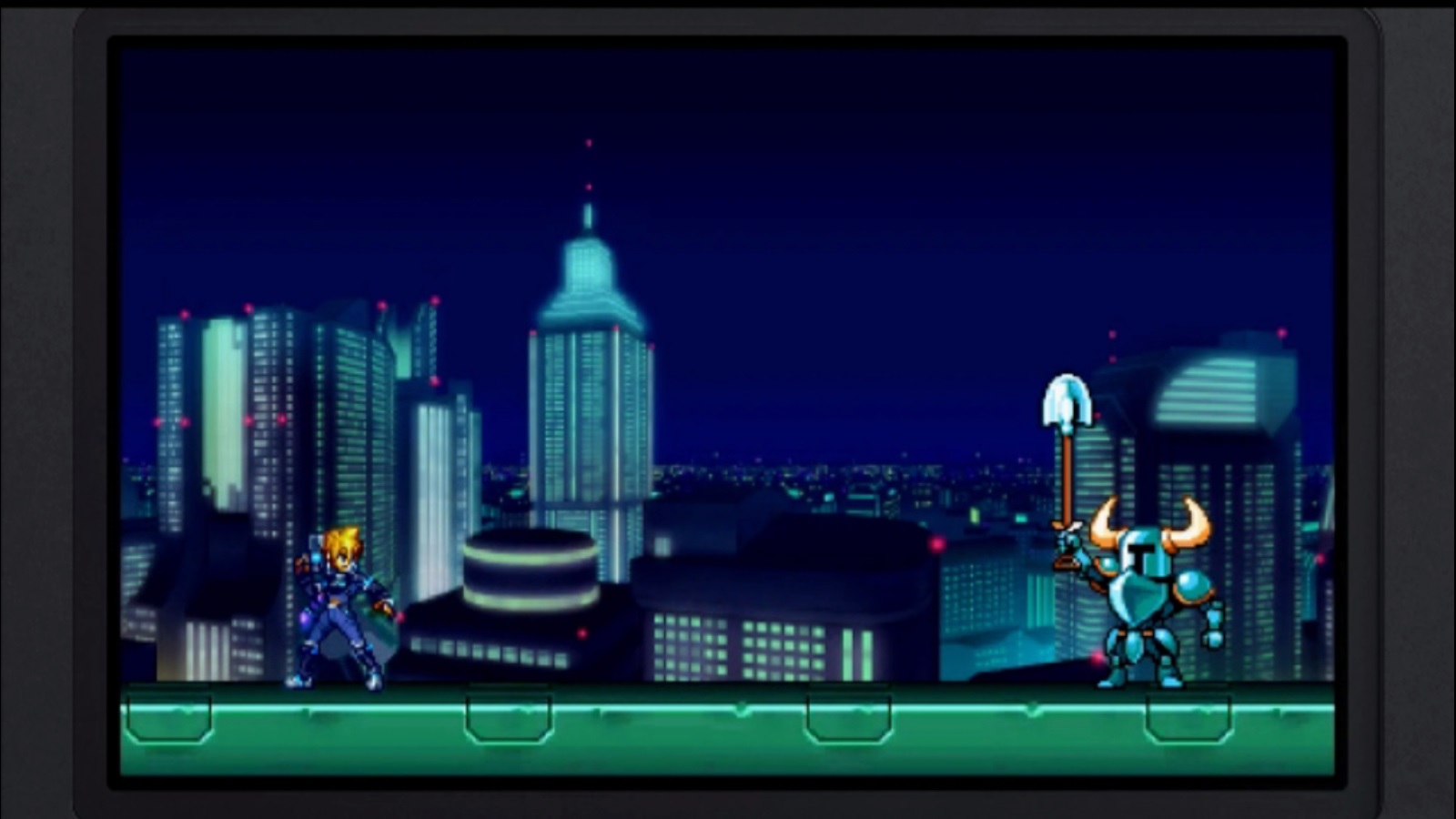 Update: Here's Yacht Club's official video:
Strangely it's about half as long, so we've kept our original recording in place.
---
Inti Creates and Yacht Club Games are teaming up for the Azure Striker Gunvolt: Striker Pack in the west. But the two sides are working together on a second collaboration that was unveiled at BitSummit today.
During a Nindies panel at the event, a trailer was shown for amiibo support in Azure Striker Gunvolt 2. The video, posted below, highlights how players can challenge Shovel Knight to a fight while controlling Copen or Gunvolt.
The Shovel Knight sprite was designed by well-known pixel artist Masaya Suzuki from Inti Creates. Suzuki has worked on classic series including Breath of Fire and Mega Man Zero.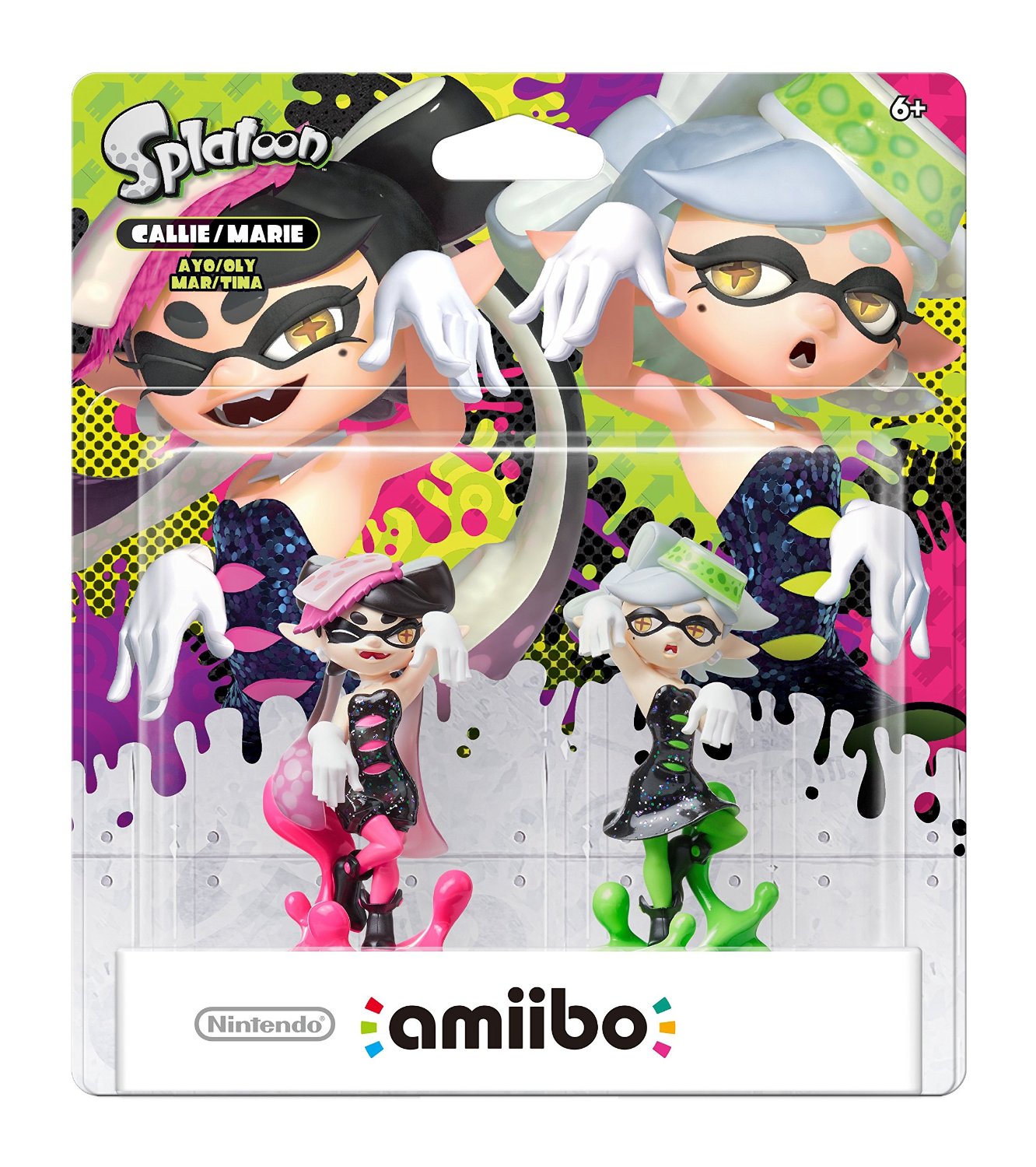 It took until release day, but the new Splatoon amiibo are finally up on Amazon. This includes the Squid Sisters and new colors for the new colors of Boy/Girl Inkling as well as the orange squid. Each one can be found here.

News out of Famitsu this week revealed three new amiibo for Monster Hunter Stories. Capcom has now followed up with an official announcement, giving us a better look at the figures. We have an image of Qurupeco with Dan-senpai, Barioth with Ayuria, and Rathian with Cheval above.
Aside from that, Capcom unleashed a new set of screenshots and art showing new elements from the latest Famitsu coverage. We've posted the images below. If you missed our translation of Famitsu's article, head on over here for an explanation of what's new.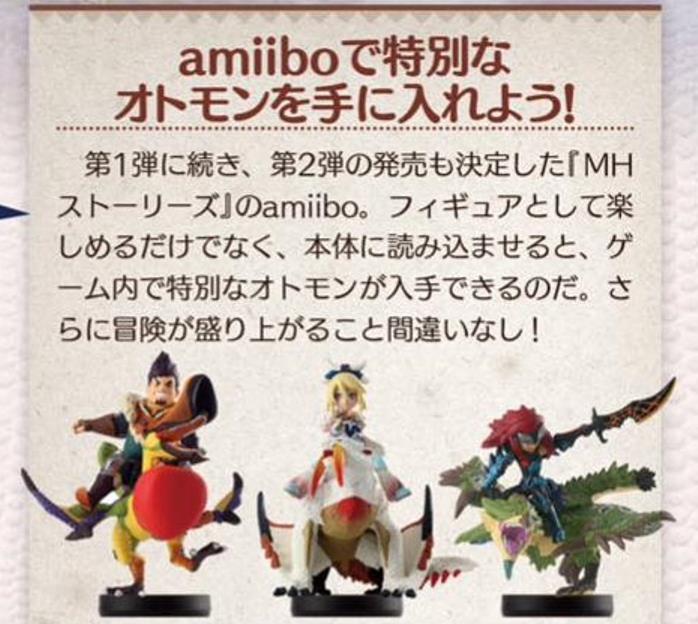 When Capcom announced the Japanese release date for Monster Hunter Stories at the end of May, the company also unveiled a few amiibo for the game. Fans will be able to pick up three figures at launch: the Rathalos with male and female options as well as Nabiru. Those aren't the only ones on the way though.
This week, Famitsu has shown a first look at three more Monster Hunter Stories amiibo. From left to right in the image above:
– Qurupeco and Dan-senpai
– Barioth (nicknamed Hyouga) and Ayuria
– Rathian and Cheval
These new amiibo are planned for release on December 8 for 1,800 yen each. As with the first batch, scanning them will let you unlock special Otomons.
We'll have more from Famitsu's Monster Hunter Stories coverage soon.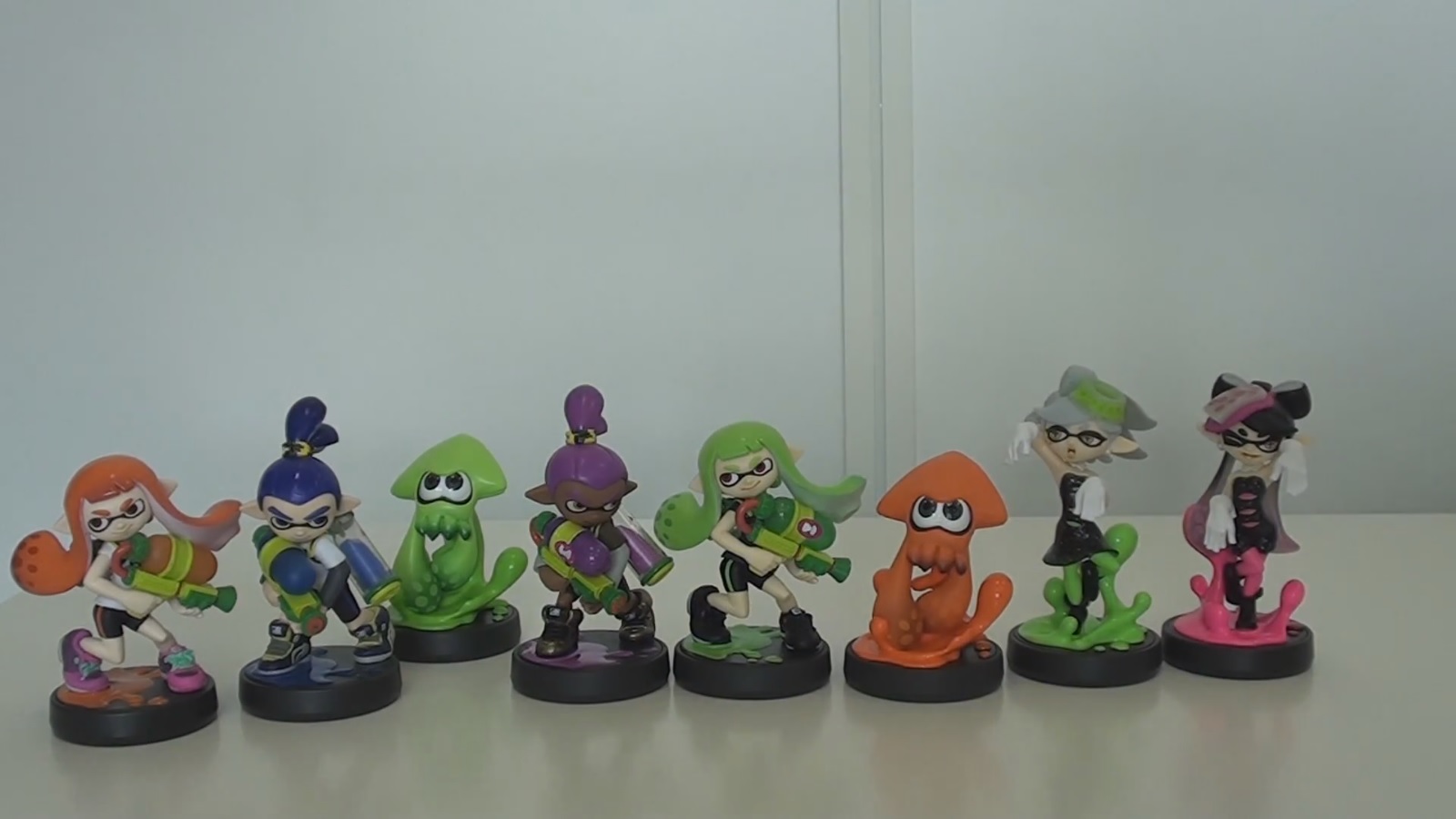 The second wave of Splaton amiibo are officially arriving on Friday, but some folks are getting their hands on the new figures early. Get a look at them in the video below.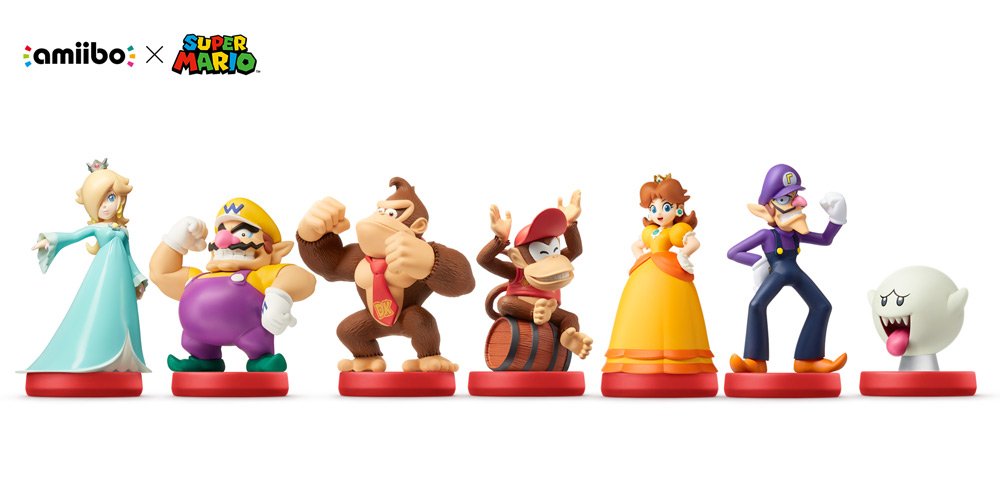 Amazon Germany is now accepting pre-orders for the second wave of Super Mario amiibo. You can reserve the new seven figures here
. Should come in handy for folks in Europe!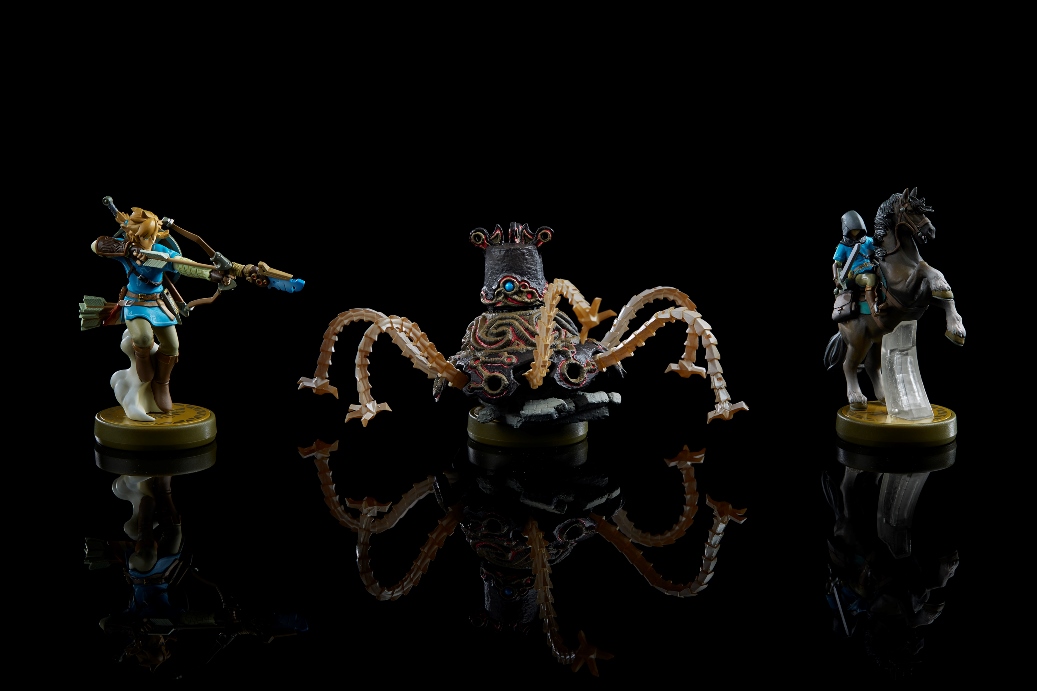 MyGamingBoulevard has three videos up that provide a closer look at upcoming amiibo. Below, you can see the Zelda: Breath of the Wild figures, plus the new ones planned for the Splatoon and Super Mario lines.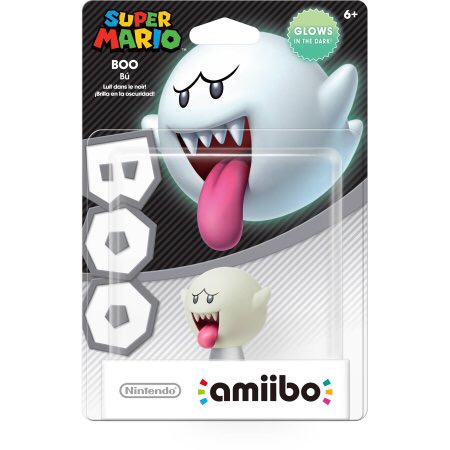 Update: Added in the missing packaging.
---
The packaging for most of the new Super Mario amiibo have been published. You can get a look at the various boxes below.