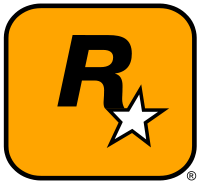 "People always use that [Grand Theft Auto] as an example of violence in games. But I don't think there's anyone who takes their job as seriously as the guys who make that game. You only have to look at all the detail in there. I believe we're following morality as well in only showing violence between combatants. I think the 'violence issue' is something that is within each individual who plays the game." – Tomonobu Itagaki
I have to agree that Rockstar Games does develop some amazing games – almost as if they were made at a pinpoint craft. Unfortunately, individuals will go against these types of games and will even go as far as to blame particular violent acts committed in real life on violent titles.





Ubisoft may finally be abandoning their notorious "Petz" label for their own developed camera. On May 9, the company registered the "Play CamCam" trademark most notably for "games software and electronic game programs" and "cartriges for console and individual, portable gaming systems." Ubisoft is known for strictly publishing and developing software, so for the company to allow itself to step outside familiar territory could end up being dangerous. Nonetheless, it's interesting as to what Ubisoft plans to use the camera for. Could we be in for a "Pets: Dogz Camera" title?


In an interview with Wired, Microsoft's Shane Kim dodged the prospect on a motion sensing controller, giving the traditional, "We don't comment on rumors or speculation" response. Additionally, when questioned when a winner in the console war can be crowned, Kim noted that the "war" can be called "When somebody's well on their way to reaching 100 million units."
Of course, that's only Microsoft's way of determining the winner of this console generation. Nintendo has earned undeniable success in the market for now, however. If Nintendo keeps up at the current rate, the big N will be remembered as creating the dominant Wii for this generation.




All
01. Mario Kart w/ Wii Wheel—Nintendo (Wii)
02. Grand Theft Auto IV—Rockstar (360)
03. Grand Theft Auto IV—Rockstar (PS3)
04. Age of Conan: Hyborian Adventures—Eidos (PC)
05. We Ski—Namco Bandai (Wii)
06. Wii Play w/ Remote—Nintendo (Wii)
07. Guitar Hero III Bundle—Activision (Wii)
08. Petz Catz 2—Ubisoft (Wii)
09. Super Smash Bros. Brawl—Nintendo (Wii)
10. Ninja Gaiden 2*—Tecmo (360)
Wii
01. Mario Kart w/ Wii Wheel—Nintendo
02. We Ski—Namco Bandai
03. Wii Play w/ Remote—Nintendo
04. Guitar Hero III Bundle—Activision
05. Petz Catz 2—Ubisoft
06. Super Smash Bros. Brawl—Nintendo
07. Wii Fit—Nintendo
08. Dance Dance Revolution Hottest Party Bundle—Konami
09. Rock Band Special Edition—MTV
10. Boom Blox—EA
DS
01. New Super Mario Bros.—Nintendo
02. Crossword DS—Nintendo
03. Mario Kart DS— Nintendo
04. My Word Coach—Ubisoft
05. Brain Age—Nintendo
06. Professor Layton and the Curious Village—Nintendo
07. Brain Age 2—Nintendo
08. Mario Party DS—Nintendo
09. Pokemon Mystery Dungeon: Explorers of Darkness—Nintendo
10. Touchmaster—Midway


Melbourne Australia, 20 May, 2008 – Now the Wii Shop Channel offers Wii™ owners more, with today's launch of WiiWare™.

WiiWare is a new game download service, accessible via the Wii Shop Channel, where users can download a variety of new games in exchange for Wii Points. The Wii Shop Channel is free to access and is where WiiWare and Virtual Console games can be downloaded.

Whereas Virtual Console allows consumers to download classic games, WiiWare offers brand new titles, and is also an opportunity for video game developers to create new games for Wii. Developers, no matter how big or small, will be able to create new downloadable games to be sold through the Wii Shop Channel. Changing the way developers create Wii games and how players access them, WiiWare will make it possible for smaller, creative titles to take centre stage. The combination of low development barriers and unique game experiences, through use of the Wii remote, will enable developers to try new ideas with lower risk in a quicker, more creative and affordable way.

WiiWare games will come from celebrated developers such as Square Enix, creators of FINAL FANTASY® CRYSTAL CHRONICLES: My Life as a King™; as well as up and coming developers such as Frontier, creators of the unique platform adventure Lost Winds™, and other independent developers with great game ideas.

The first WiiWare games available include:

Lost Winds™
Star Soldier R
Dr. Mario & Germ Buster™
Toki Tori Take 2
TV Show King
FINAL FANTASY® CRYSTAL CHRONICLES: My Life as a King™

WiiWare also empowers consumers to determine with their Wii Points which games have the ability to become the next big thing. Consumers will assist in the creative process as their choices will directly determine the success of current projects and direct the plans for future ones.

There will be something for everyone on WiiWare with a wide range of games from varying genres, concepts and price levels.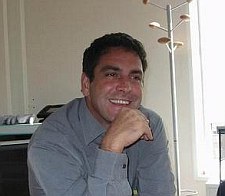 "Every time you go through localization you then have to put it through a test, which involves making sure that you recorded the proper voice, and that the proper voice is being activated with the proper trigger, at the proper time…So it's not just a case of swapping over some words, it requires some proper extra development processes. And so it takes time. I realize that from time to time we have still been disappointing some people, but in general we have also been able to bring to them games which would have never been available before in a European market, and the time frame is slowly decreasing, so I'm positive for the future. We know that we are still not reaching the expectations of all the people, but we're really doing our best to resolve this." – Laurent Fischer, Nintendo of Europe

Knowing that Nintendo of Europe is not completely satisfied with the delay in game releases might give people some hope. Having to wait four months for such an anticipated game is definitely difficult. However, could localization really have delayed the game four months?


WiiWare has gone live in Europe, and has launched with the following games.
Dr. Mario & Germ Buster
Final Fantasy: My Life As A King
LostWinds
Star Soldier R
Toki Tori
TV Show King
A demo version of Dr. Mario launched with WiiWare, although it can only be experienced with someone who has purchased the full version. Titles that were mentioned in the previous European press release, Pop and Pirates, are assumed to be launching in the near future.