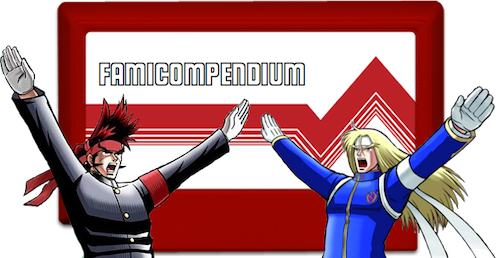 ---
Author: Patrick
I hope you all like anime cheerleaders and J-pop, because this week I'm taking a look back at a pair (or is it a trio?) of quirky rhythm games produced by iNiS that are up there as personally my favourite games on the Nintendo DS. As a development team that takes a clear musical direction with each of their games (iNiS itself stands for Infinite Noise of the Inner Soul), they understand how to create a perfect blend of personality and compelling gameplay unlike anything else out there. Case in point: their 2005, Nintendo-published title – Osu! Tatakae! Ouendan ("Yeah! Fight! Cheer Squad", if you were wondering why nobody ever translates its name) In an interview with 1UP, the game's director Keiichi Yano stated that iNiS's philosophy was to create games with "passion" – both in terms of the act of making the games and the actual content. Rather than making games as pure entertainment, he wants to create experiences that "make people feel good". None of their games exemplify this approach quite as well as Ouendan because, really, who can express and incite passion quite like a good cheer squad?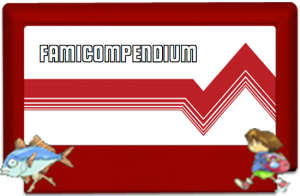 Author: Patrick
Welcome to Famicompendium – a new regular (or at least semi-regular) column where I'll be taking a look back at the best and worst the world of import gaming has to offer. From the Famicom to the Wii, I'll be exploring some of the most fascinating titles to never be officially released in English.
I thought I'd start the column off with an adorable, charming and brutally difficult platformer from the 90s. Lately we've been giving a fair bit of coverage to a little 3DS game called Sayonara Umihara Kawase (and hopefully even more once an English version is announced at E3 – don't leave me hanging, Agatsuma) so it's worth examining just who the heck Umihara Kawase is and why we're saying goodbye to her.