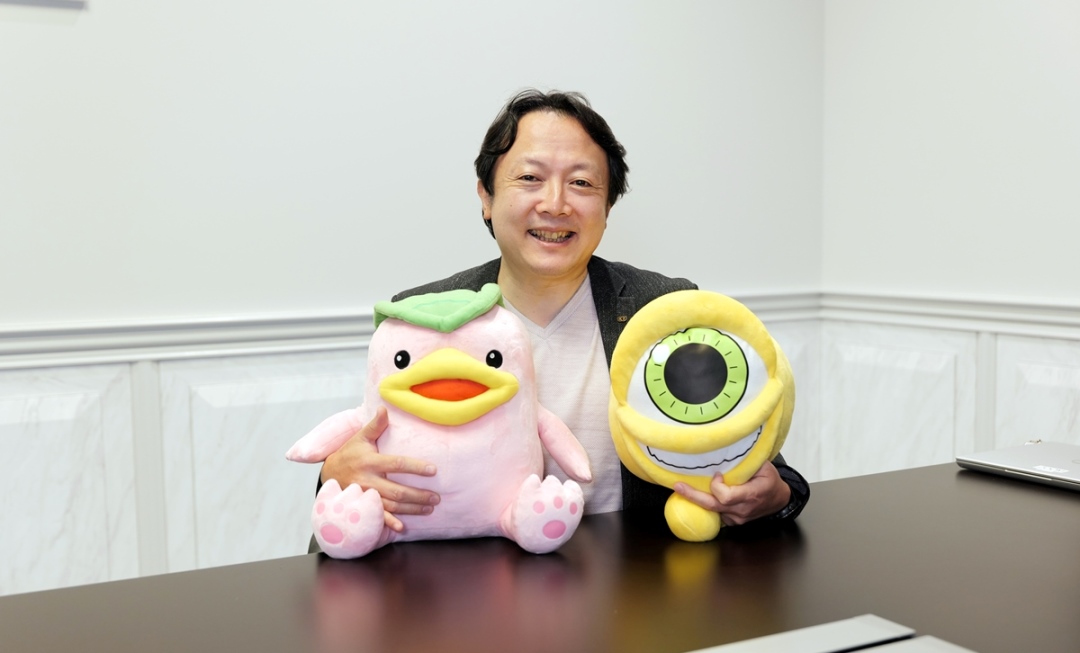 Nintendo Everything was fortunate enough to interview executive producer Kazumi Fujita about the upcoming release of Monster Rancher 1 & 2 DX, covering various topics such why these titles are returning now and what's new (including no longer having to use CDs like players did on the PlayStation back in the day). We also touched on some general points like what lies in store for the future.
Monster Rancher is making a comeback of sorts with Monster Rancher 1 & 2 DX on Switch. These two games were offered individually in Japan last year, but are now seeing a worldwide release.
Here's our full developer discussion: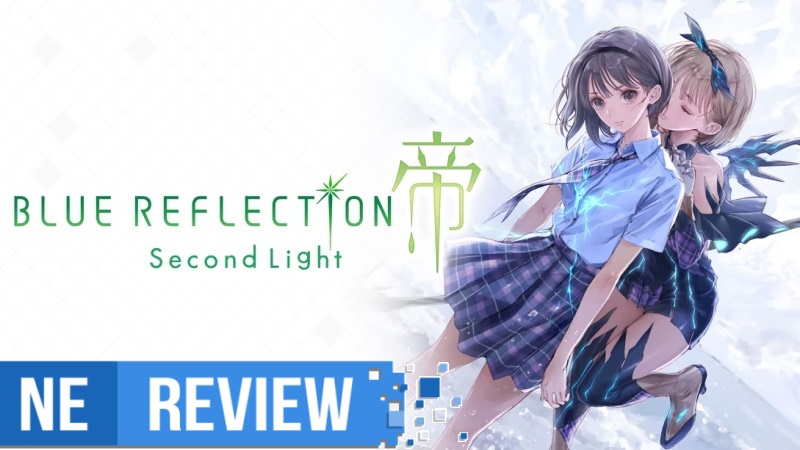 System: Switch
Release date: November 9, 2021
Developer: Gust
Publisher: Koei Tecmo
---
While the original Blue Reflection was met with a mixed reception, it showed a mature side of Gust that involved some of the developer's best illustrations yet accompanied by a beautiful, intuitive, and seamless user interface that really complemented the overall atmosphere. The game involved magical girls who come into their powers unexpectedly before realizing the good they can do with it. It undoubtedly took big inspiration from the likes of Persona and Final Fantasy, but the distribution of these influences felt uneven and misguided, even if it was an RPG worth talking about. Blue Reflection: Second Light now fixes a lot of the issues of what made the first game's wholesome RPG feel more frustrating than I believe it intended to be, and thankfully serves as a standalone sequel that doesn't need players to have any familiarity with the first entry at all. The best part is? Blue Reflection: Second Light not only feels like Gust maturing as a studio, but the team finally coming to grips with working on Switch's hardware.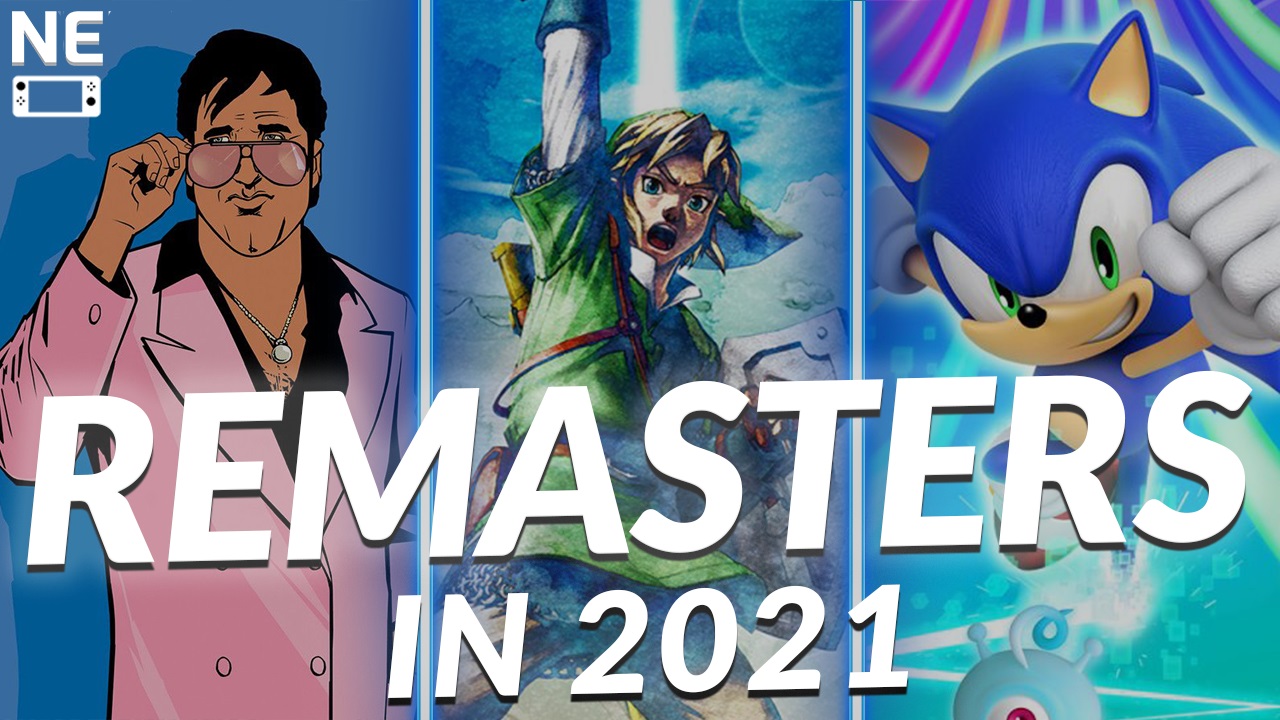 With each new year, we witness more companies capitalizing on their own legacies, bringing remasters and remakes of acclaimed games to the market. 2021, of course, was no different. On Switch in particular, there was a huge influx of old games and remasters with a new coat of paint. However, many of them were met with fan criticism in one way or another, with some players disappointed with the final product delivered by some big publishers.
In a new video today, I decided to take a closer look at three Switch remasters: The Legend of Zelda: Skyward Sword HD, Sonic Colors: Ultimate, and Grand Theft Auto: The Trilogy – The Definitive Edition. We analyze the different approaches, the problems, and how they ended up like this. You can watch the full video below.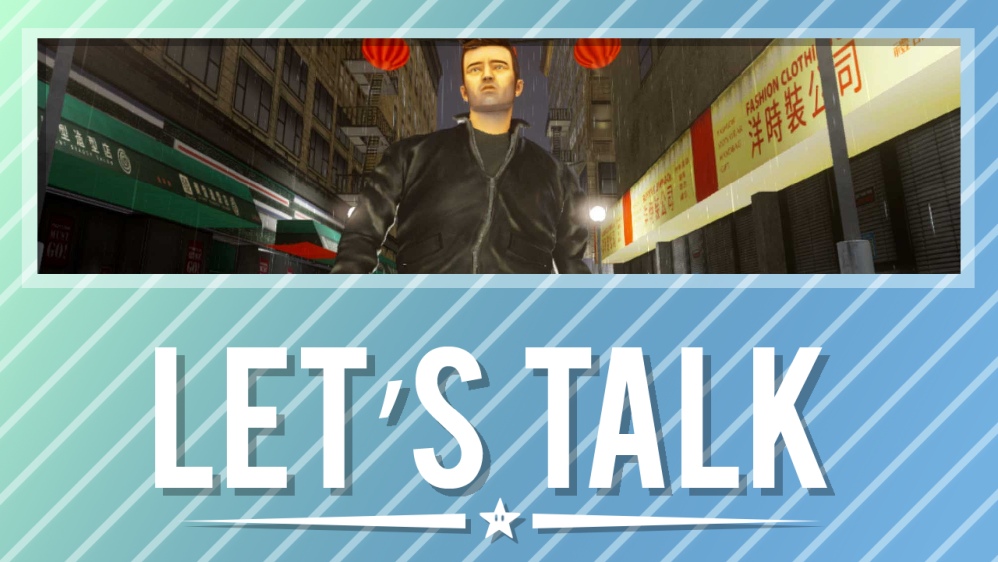 Thursday was a big day for the Grand Theft Auto series. Grand Theft Auto: The Trilogy – The Definitive Edition launched on various platforms, bringing along updated versions of Grand Theft Auto III, Grand Theft Auto: Vice City and Grand Theft Auto: San Andreas. It was particularly notable for Switch as these titles have never appeared on a Nintendo platform until now.
Rockstar Games worked with Grove Street Games on the remasters. They have new graphics, some updated gameplay, and even some Switch features like touch screen usage and gyro aiming.
For those that have picked up Grand Theft Auto: The Trilogy – The Definitive Edition, what are your impressions thus far? Which one of the games is your favorite? Let us know in the comments below.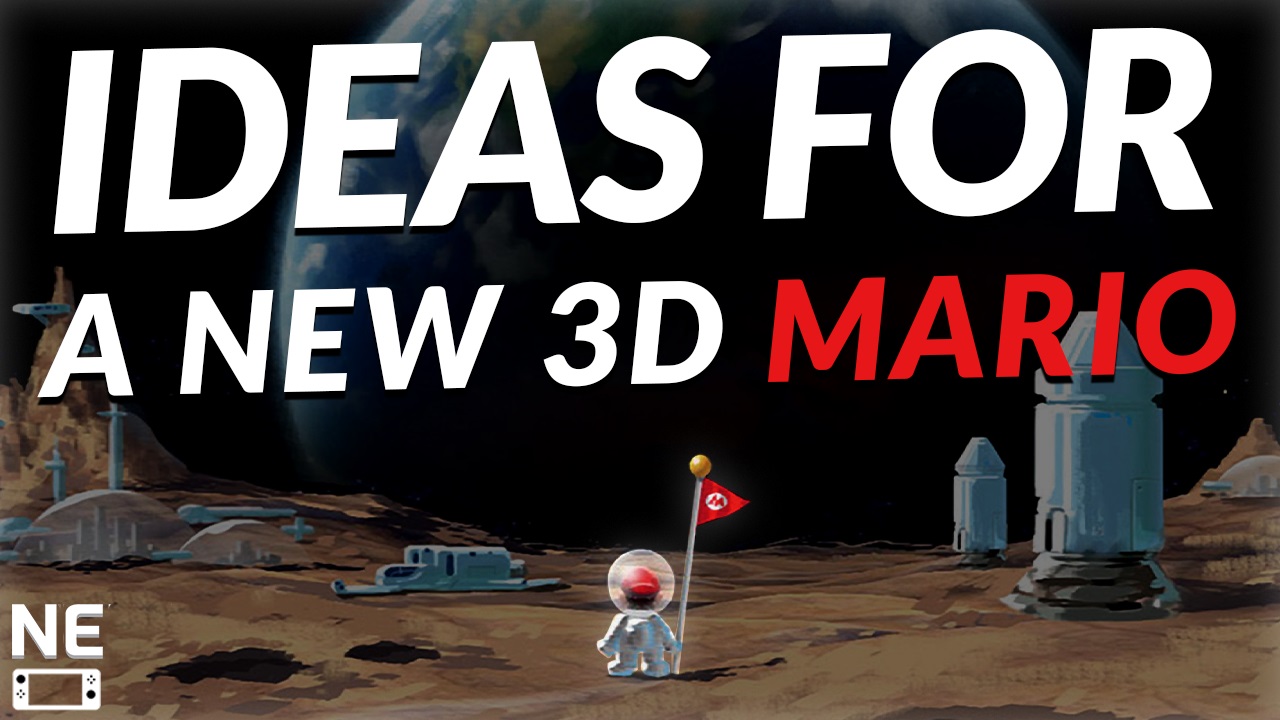 During Nintendo's last financial results briefing, Mario creator Shigeru Miyamoto made some comments about the series. He mentioned that the company wants to try expanding 3D Mario in new ways, but didn't elaborate further. Although there's nothing groundbreaking here, it's nice to hear that they want to try something new with the series soon.
As big fan of those games, I decided to share some of my thoughts about future possibilities for 3D Mario. There are some crazy ideas here because I started to have a lot of fun producing this video, but I'm also curious to see you guys think about the topic as well. Feel free to share your dreams and expectations for the future of Mario after watching the video below.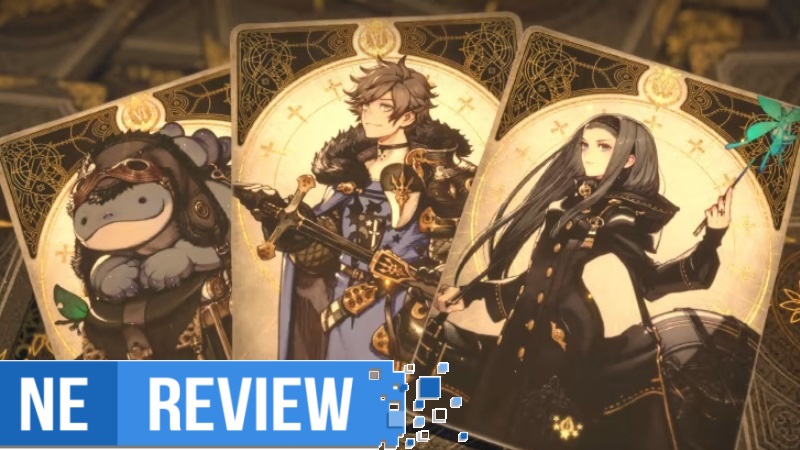 System: Switch
Release date: October 28, 2021
Developer: Square Enix
Publisher: Square Enix
Voice of Cards: The Isle Dragon Roars is quite a unique approach to an RPG. Styled after tabletop roleplaying games, this adventure has a wonderful crew behind it, like the talented Yoko Taro as creative director, music from Keiichi Okabe, and character designs from Kimihiko Fujisaka. Everything in the game is represented by wonderfully crafted cards, like the key art for characters that shows their main stats in battle, or the item cards players can find in chests for weapons, armor, and more. With the voice talent of Todd Haberkorn as the Game Master and narrator, this adventure takes on the feel of an interesting night of playing pen and paper games. Does this approach make a compelling experience for video gaming though?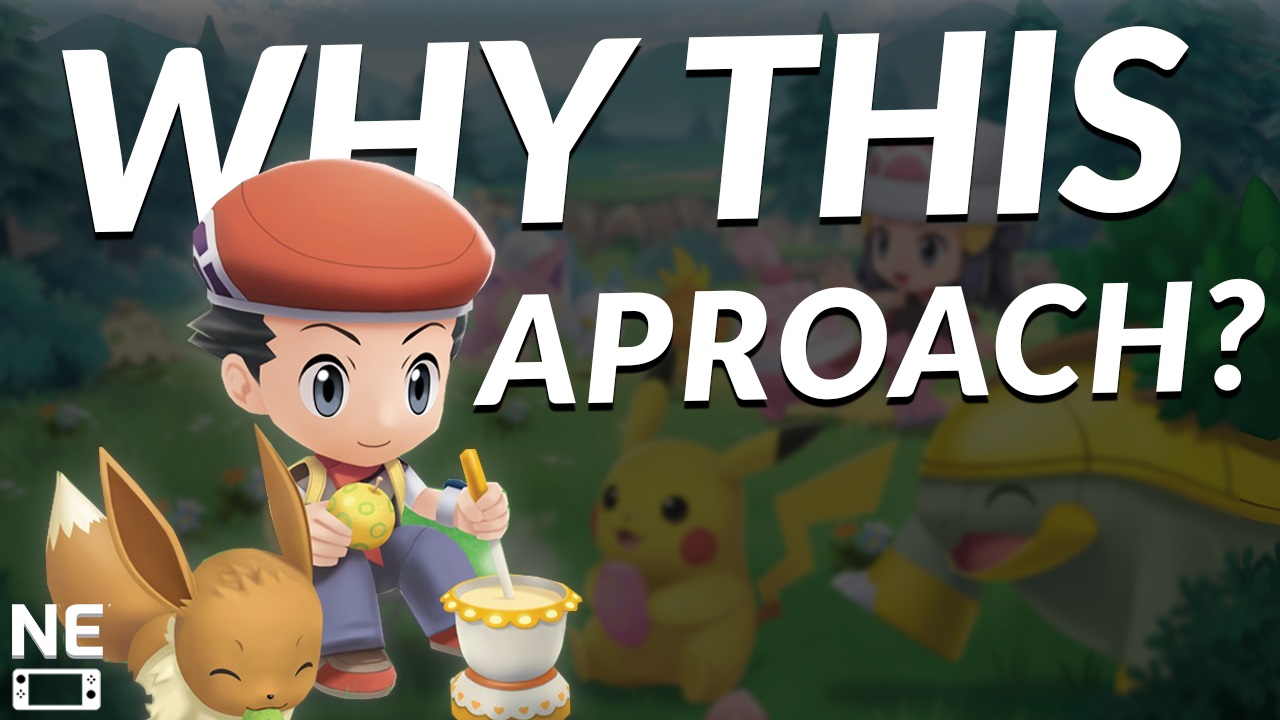 The remakes of the fourth Pokemon generation are finally arriving on Switch next week – specifically November 19 – with Brilliant Diamond and Shining Pearl. However, they are not exactly what we expected. The Pokemon Company opted for a different approach this time with a faithful remake that's really close to the original titles on DS, with a small number of quality of life improvements.
The announcement of Pokemon Brilliant Diamond and Shining Pearl initially saw a mixed reception by fans – myself included. After watching some of the trailers over the past few months, I feel as though the general opinion is gaining a bit more positivity, though people are still cautiously hyped.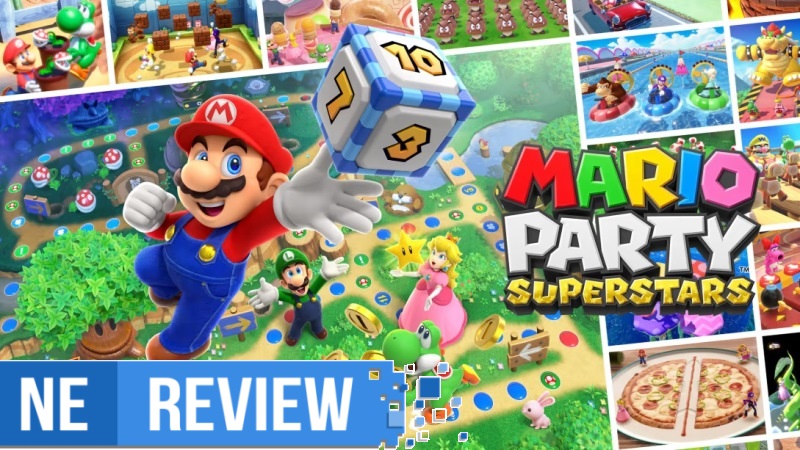 System: Switch
Release date: October 29, 2021
Developer: NDcube
Publisher: Nintendo
---
I'm a big believer that the best board games are those that remain exciting and engaging regardless of whether you're in first place or fourth – a simple enough concept on paper, yet one that's not always so easy to execute. But Mario Party has (almost) always excelled at providing the sort of unpredictable, chaotic multiplayer experience that can deliver ample opportunities for family fun, thanks in no small part to its polished mechanics and varied mini games. Recent games in the series haven't always hit this mark, though – Mario Party 9 and 10 scrapped the standard board game progression in favor of a controversial "travel-as-a-group" gameplay flow, and Super Mario Party alienated many handheld players with its high reliance on motion controls. Now with the release of Mario Party Superstars, Nintendo is returning to what worked by bringing back mini games, boards and mechanics from older games in the franchise – but is that enough to reinvigorate this over twenty-year-old franchise for modern players?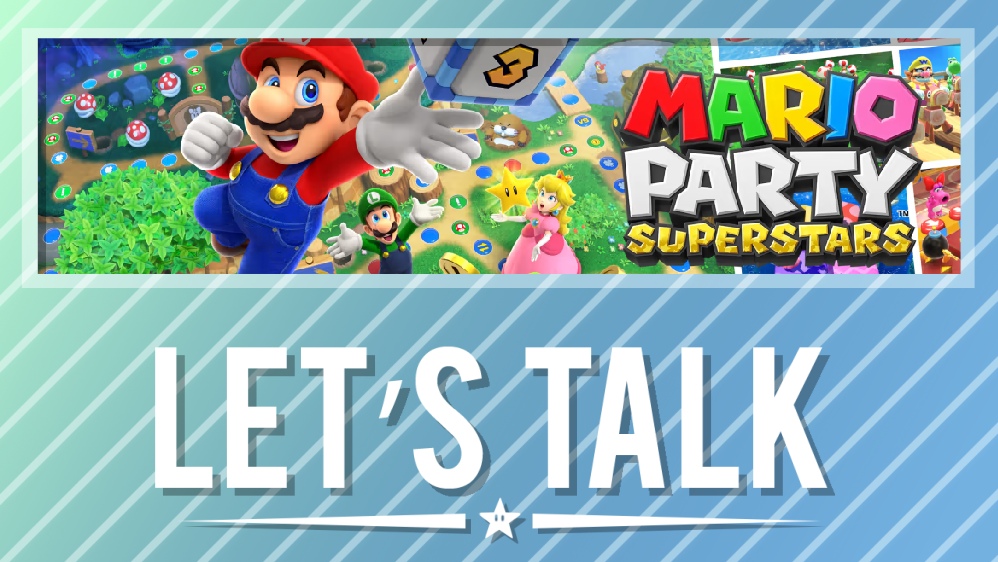 A new month rolled right on this week. Now that we're in November, we want to know what you've been playing.
These past few weeks have been extremely busy for Nintendo releases between Metroid Dread, Mario Party Superstars, Fatal Frame: Maiden of Black Water, Dusk, World War Z, Dying Light, and many other titles. You could argue that this past month was the busiest of the year for Switch.
So what have you been playing as of late? No matter the case, let us know in the comments below.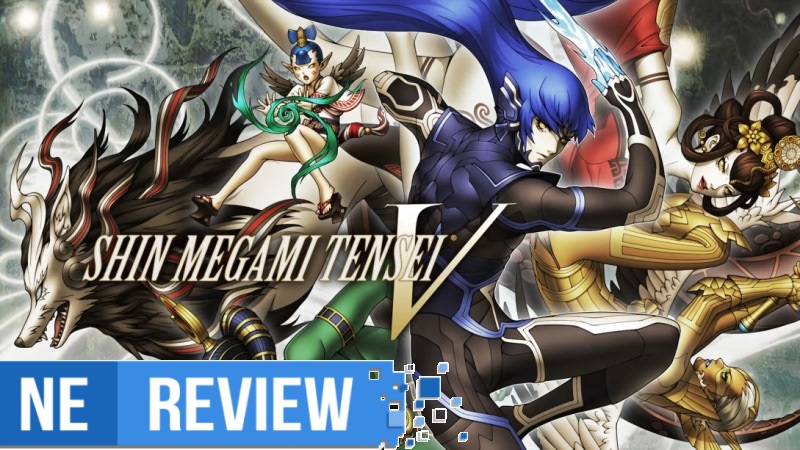 System: Switch
Release date: November 12, 2021
Developer: Atlus
Publisher: Atlus
---
Shin Megami Tensei's illustrious history has been unparalleled since its debut in the 90s. It has since grown and evolved, though the changes mostly come from the detailed environments that captivate and immerse you just as much as the narrative. These games constantly highlight the question of morality and philosophy, what's right and wrong, and good versus evil. It's hard to believe now that Shin Megami Tensei V is finally here and real, almost five whole years since its announcement prior to Switch seeing its launch. What's not so hard to believe (or maybe it is, depending on how you look at it) is that the game has not only been worth the wait, but it's also an exceptional new JRPG.