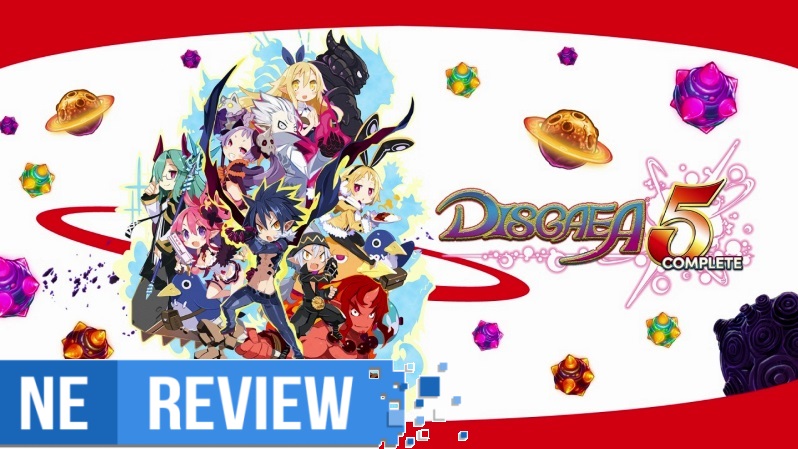 System: Switch
Release date: May 23, 2017
Developer: Nippon Ichi Software
Publisher NIS America
---
Since its initial launch in 2003, Disgaea has been a flagship series for Nippon Ichi Software – even using Prinny as a mascot – and continues to be nearly 15 years later, having multiple spinoffs and branching off into other mediums such as anime adaptations and manga. What's made the franchise so great and successful over the years is that not only has it touched multiple platforms on both console and handhelds, but it's had fun and engaging gameplay that goes beyond the typical layout and flow of a strategy RPG, bringing along a great cast of characters, settings, art, and music to boost. Now Disgaea 5 Complete is making the series' return to Nintendo consoles on the Switch for the first time since Disgaea DS back in 2008, and packs in all DLC from the original release. Despite the game itself being nearly two years old at this point, it offers those who have held out or simply never jumped into a Disgaea game before a chance to give it a shot. And even though Disgaea isn't always associated with Nintendo, Disgaea 5 Complete feels comfortable and right at home on Switch, giving RPG and SRPG enthusiasts alike a great new title to get their hands on and delve into.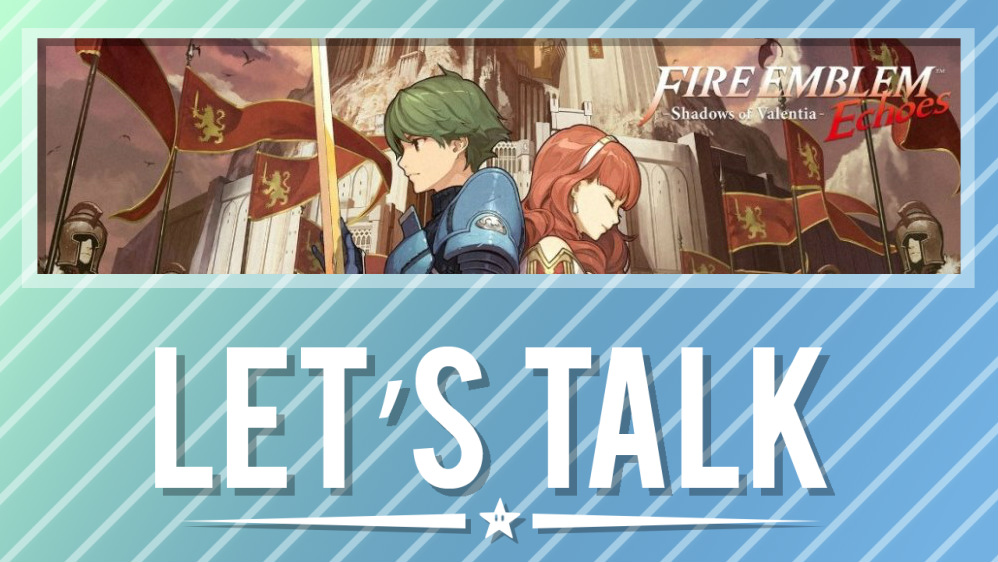 A new month is here! We've just entered June, so that means we want to know what you've been playing.
Have you started up something entirely new for the month? Have you given Fire Emblem Echoes a shot? Or maybe you're trying something on Switch like Disgaea 5 Complete or Ultra Street Fighter II. Whatever the case, let us know in the comments below!
Highlights from last week's topic: How do you feel about ARMS?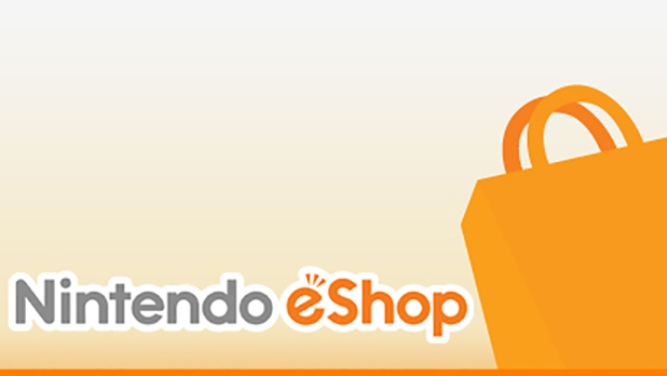 Wii U is in an interesting position right now. Although Switch is the hot new thing, Nintendo's older console still exists, and games continue to come out for the old console each week via the eShop. Just a couple of days ago for example, The Girl and the Robot finally hit Wii U after a nearly four-year wait.
Throughout Wii U's lifespan, many indie games were announced for the platform. Many came out, but plenty never actually made it to the console. Since Wii U is starting to wind down at this point, we've attempted to investigate as many noteworthy, unreleased indie titles as possible to see if they're still planned.
Our full findings are included below. Note that we've left out certain games that were reconfirmed for Wii U within the past few months, such as Hive Jump, Soul Saga, and Lobodestroyo.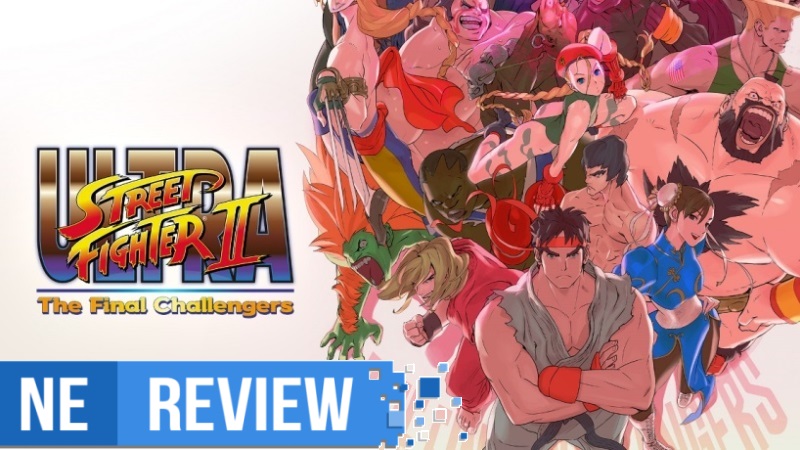 System: Switch
Release date: May 26, 2017
Developer:: Capcom
Publisher: Capcom
---
Chances are nowadays that when you talk to someone about fighting games, one of the first titles to come to mind is Street Fighter. The series has spanned decades, with 2017 marking its 30th anniversary which is further celebrated with the updated release of one of the most seminal fighting games of all time, Street Fighter II. Before the imminent release of Ultra Street Fighter II: The Final Challengers on Switch, the game had already returned many times in the past. To some this may seem excessive, but for the most hardcore of Street Fighter fans, it's a way to continually preserve the history of one of the most successful fighting game franchises of all time, as well as one of the most important titles in the series. However you look at it, Ultra Street Fighter II has a lot to love about it if you're an avid Street Fighter fan, but may leave a lot to be desired to those looking to jump in for the first time or have casually spent time with the series over the last three decades.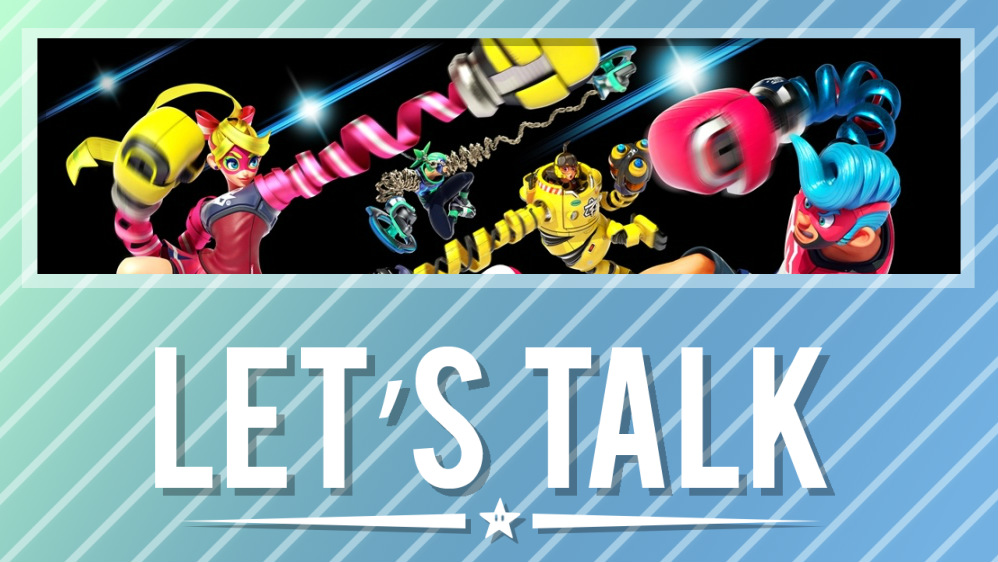 Nintendo had a big blowout of ARMS this week with its own dedicated Nintendo Direct. It really touched on almost everything we've wanted to know about the game. New characters were revealed, new modes were shown, and we even found out about ARMS Global Testpunch – an opportunity to try things out before launch.
Has Nintendo sold you on ARMS now, or were you already skeptical? Perhaps you're waiting until the ARMS Global Testpunch until you really make up your mind. Who's your favorite character? What mode interests you the most as of now? Share your thoughts about ARMS with us in the comments below.
Highlights from last week's topic: What are you playing? – May 2017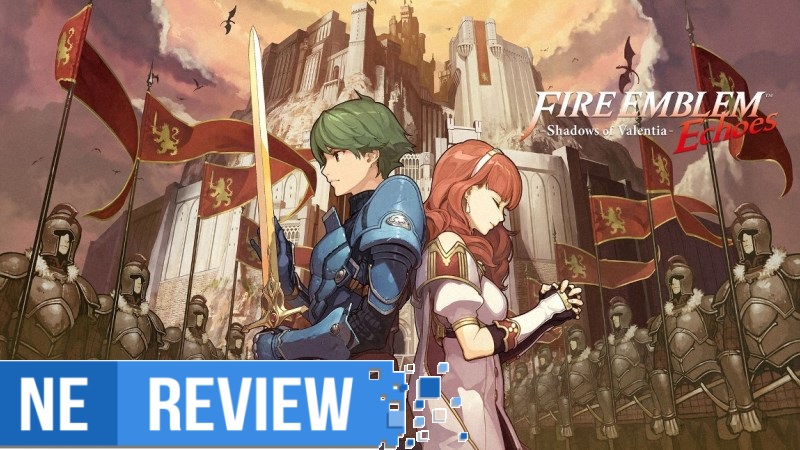 System: 3DS
Release date: May 19, 2017
Developer:: Intelligent Systems
Publisher: Nintendo
---
As an avid Fire Emblem fan, I have a lot of respect for how far the series has come, especially considering that Awakening was supposed to be the final entry. It's clear that the new direction for these games clicked very well with western players, breathing new life into a tired chain of tactical RPGs. If essentially "waifu-ing" Fire Emblem up and making the games overall easier to play meant I could still get my Fire Emblem fix every other year, then so be it. However, with Fire Emblem Echoes: Shadows of Valentina, the developers decided to draw the series back to its roots by remaking the Japan-exclusive Famicom game Fire Emblem Gaiden.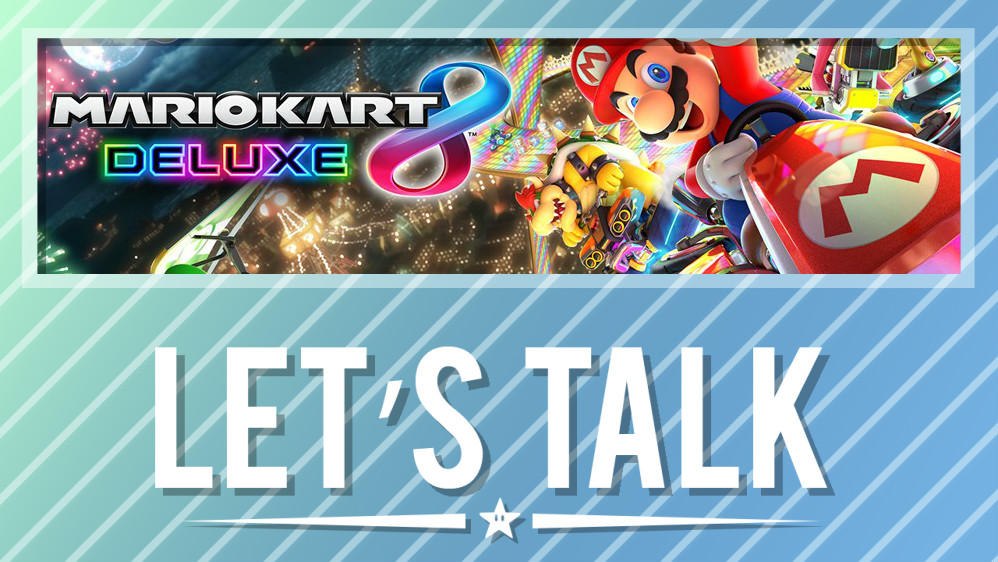 We're a tad late, but a new month is here! So that means we want to know what you've been playing.
Have you started up something entirely new for the month? Perhaps you're still playing Mario Kart 8 Deluxe? Whatever the case, let us know in the comments below!
Highlights from last week's topic: Zelda: Breath of the Wild – The Master Trials DLC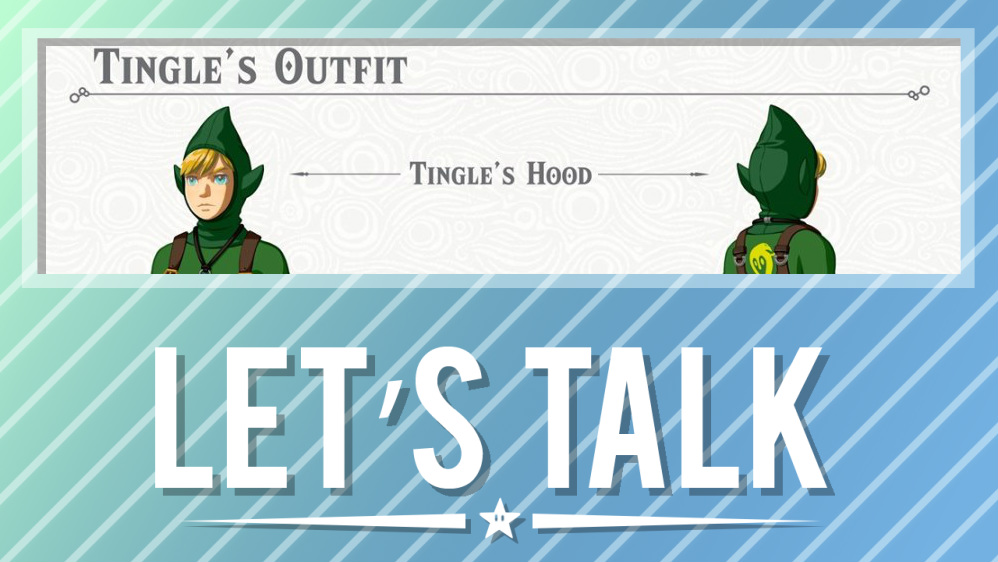 This week, Nintendo delivered substantial news about The Legend of Zelda: Breath of the Wild's first wave of DLC. The debut pack, titled The Master Trials, is still on track for the summer.
There's more to the DLC than originally announced. You'll be getting a new Hard Mode, Trial of the Sword challenge, Hero's Path Mode to track routes taken on the map, Travel Medallion for a designated warp point, and Korok Mask to more easily track Koroks. Oh, and a bunch of new equipment is being prepared based on fan-favorite games and characters including Midna, Tingle, Phantom and Majora's Mask.
How do you feel about the DLC thus far? Is there one element of the pack in particular that interests you more than anything else? Or are you just feeling indifferent about it all? Share your thoughts with us below.
Highlights from last week's topic: The New 2DS XL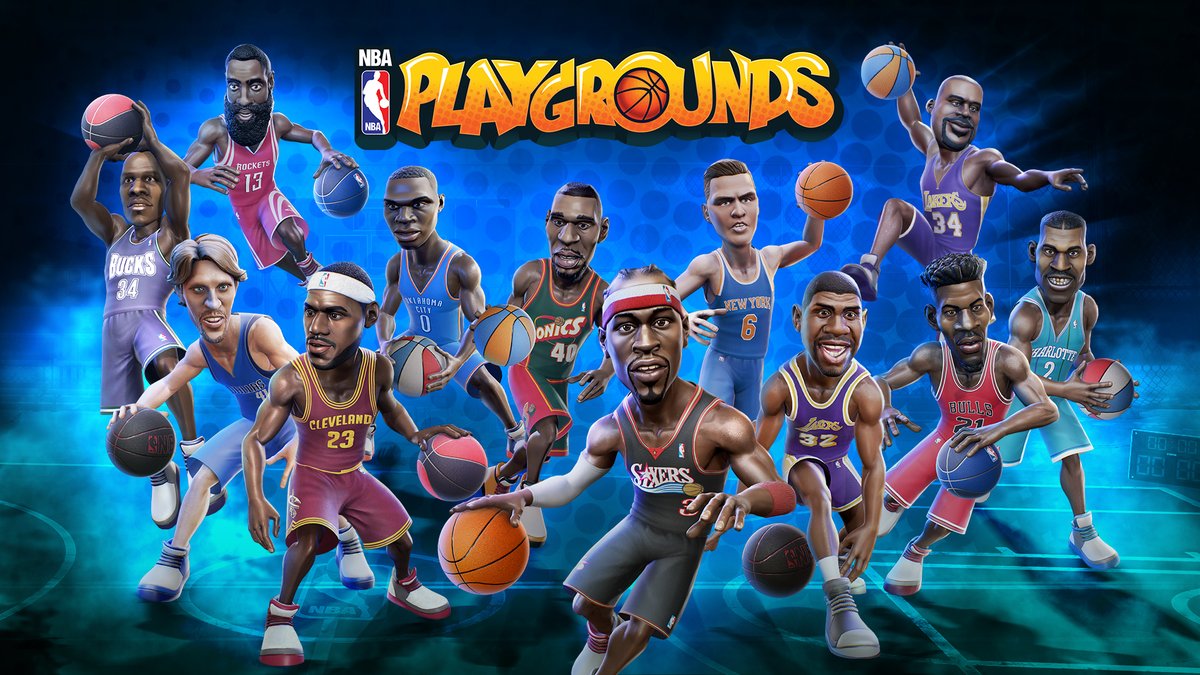 On Tuesday, Switch will have its first sports game. Saber Interactive will be releasing NBA Playgrounds, which just so happens to be the company's debut title on a Nintendo platform.
We recently spoke with Saber Interactive CEO Matthew Karch to learn more about NBA Playgrounds just ahead of its release. Karch chatted with us about the art style, roster, modes, update plans, and more. He also spoke about the Switch version, what it's like making games for the system, and future support on the console. If that wasn't enough, there's an interesting note about how the 2007 shooter TimeShift nearly ended up on Nintendo platforms.
Continue on below for our full interview.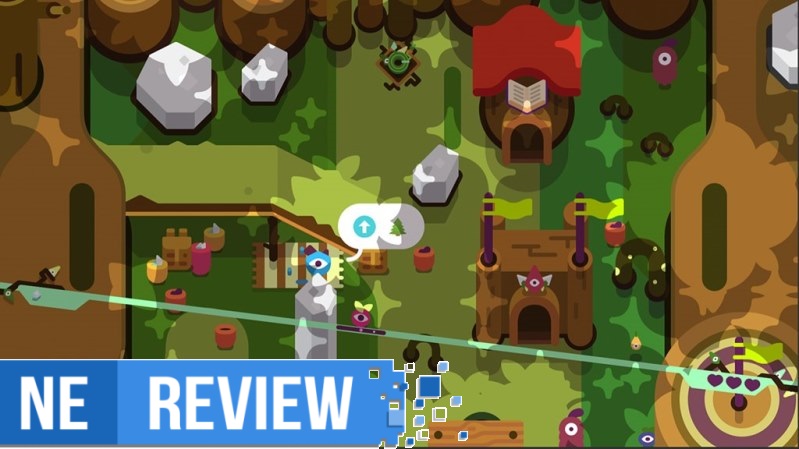 System: Switch (eShop)
Release date: May 2, 2017
Developer: aeiowu
Publisher aeiowu
---
The first thing that hit me upon playing TumbleSeed is how tactile it feels. Even as I was hopelessly fumbling and rolling my seed, making inconsequential progress up the game's procedurally generated mountain, its textured soundtrack, satisfyingly percussive sound effects, and bright bubbly visuals kept me going – at least until I had a better grasp on the game. As it turns out, TumbleSeed is an excellent roguelike.