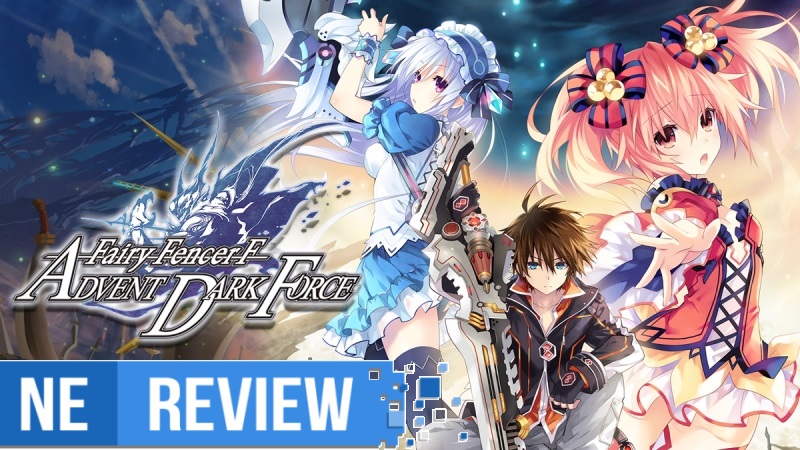 System: Switch (eShop)
Release date: January 17, 2019
Developer: Idea Factory / Compile Heart / Ghostlight
Publisher: Idea Factory
---
Fairy Fencer F felt very familiar to Idea Factory fans when it launched half a decade ago thanks to it using the same system and mechanics as the developer's most successful property, the Hyperdimension Neptunia series. The game not only had the same arena turn-based RPG combat that made Hyperdimension Neptunia stick out from other JRPGs, but was progressed in a visual novel-like format with tons of dialogue and mostly static images and a much more tactical menu and layout that could change the pace of a battle in the blink of an eye. Still, Fairy Fencer F had its issues, with the occasional technical hiccups, some game breaking moments, prolonged tutorials, and a multitude of other minute things that eventually pile up and take a toll on the overall experience. Thankfully, an "enhanced" version released a few years later with Advent Dark Force, which has been the standard Fairy Fencer F game moving forward. It had tons of quality-of-life enhancements, as well as all DLC included from its original release and even included new story routes that were accessible through key decisions the player would make throughout the game. Advent Dark Force made Fairy Fencer F feel, for the most part, polished and complete. While Idea Factory's PC ports haven't had the best track record Fairy Fencer F: Advent Dark Force was certainly playable on that platform and is a ton of fun. Sadly, that is more than one could say about the state of the Switch version.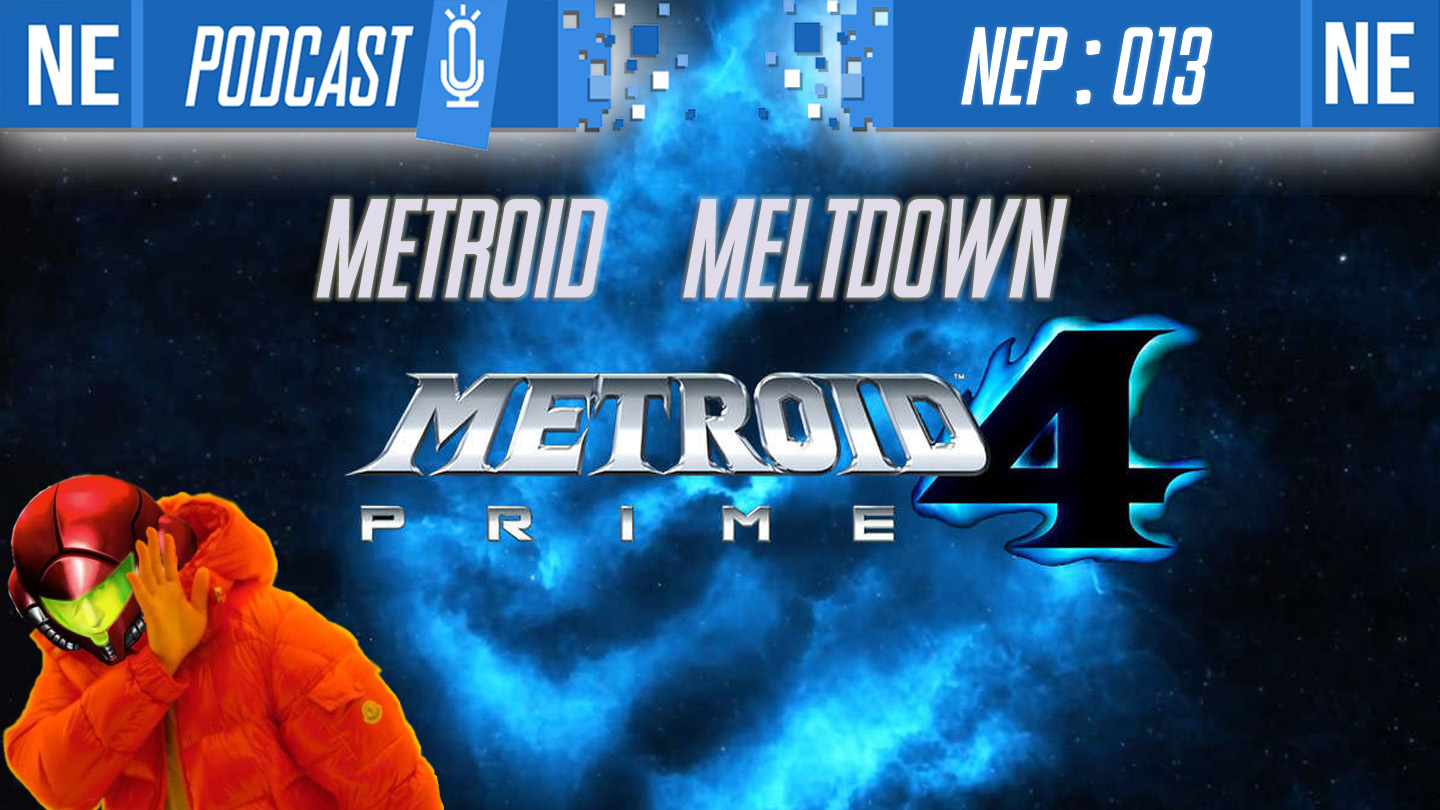 What up, kids and squids?!
This week on NEP, Oni and Galen get a little loopy… The big news, of course, is Metroid Prime 4's development changes. HOWEVER! Instead of freaking out like everyone else on the internet right now, you get genuine discussion and thought! Skip the clickbait and check us out for facts, rumor skepticism, and discussion on how this could impact Nintendo's 2019.
In addition, we talk about tons of news from this past week, especially Furukawa's comments and Oni's secret thoughts while he was translating. Galen then does some investigation on Shiver Studios, who are making Mortal Kombat 11 for Switch. And finally, we get into some deep, deep Mario lore that's been hidden away in an old issue of the magazine, Famicom Tsushin! (link to the image below)
We had a blast this episode, and we really hope you're enjoying listening! Please leave us your feedback, and do check below for more details and timestamps! Thanks for listening!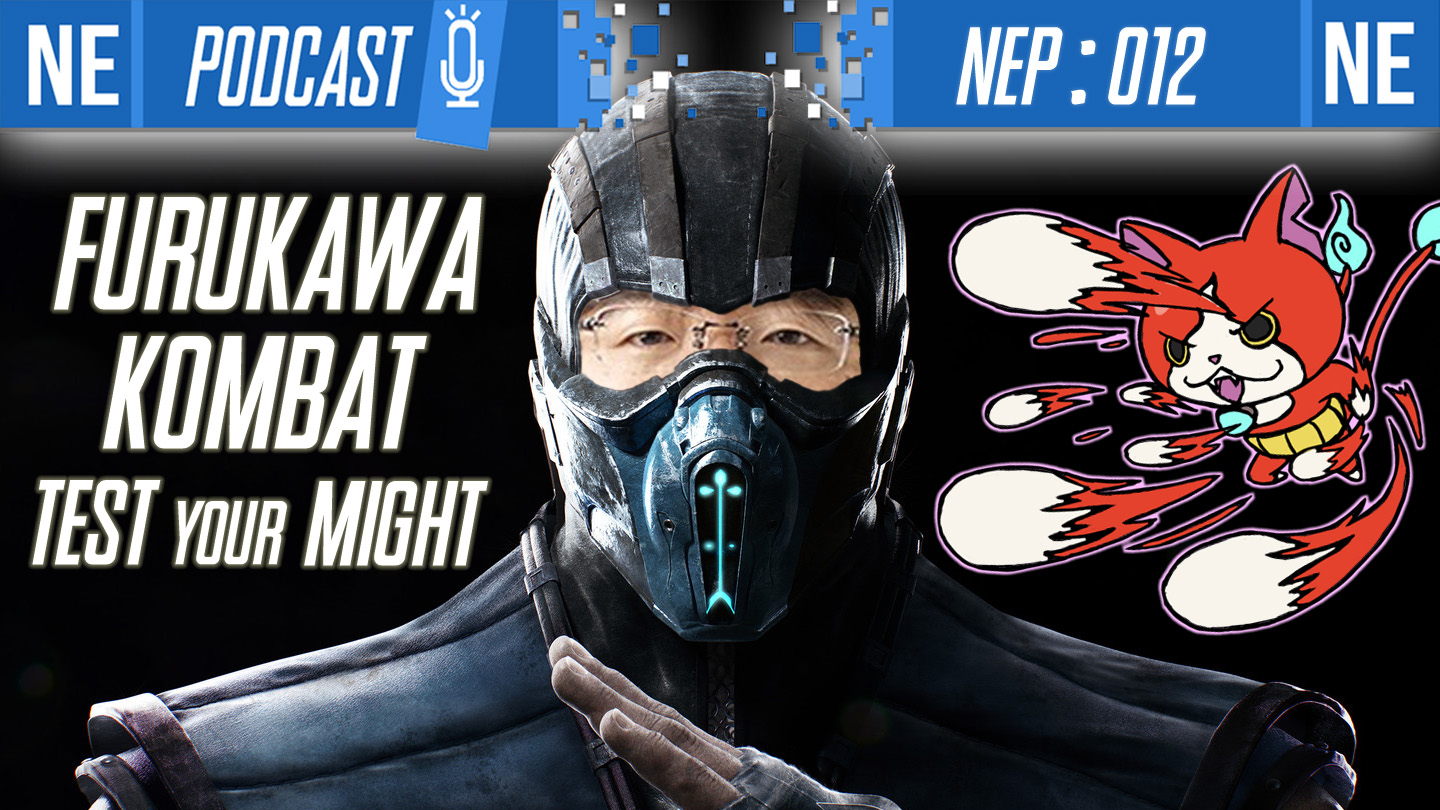 What up, kids and squids?!
This week on NEP, Oni and Galen go off the rails and discuss everything Nintendo under the sun. Plus, Oni's a little bit nicer to Galen this week. At least, he thinks so.
A ton of news and talking points came up this week – that and Oni's jetlag made for a great recipe for wacky thoughts and meandering topics for discussion. Furukawa's comments on Nintendo's future, SNES on Switch, NoR president shenanigans, and Persona's future on Nintendo consoles all get talked about, among other things.
Plus, Oni's kindness breaks under the pressure as he engages in "Kombat" with Galen over OPINIONS on VIDEO GAMES.
We hope you enjoy! Let us know what you want to hear from us! Check out below for topic details and timestamps!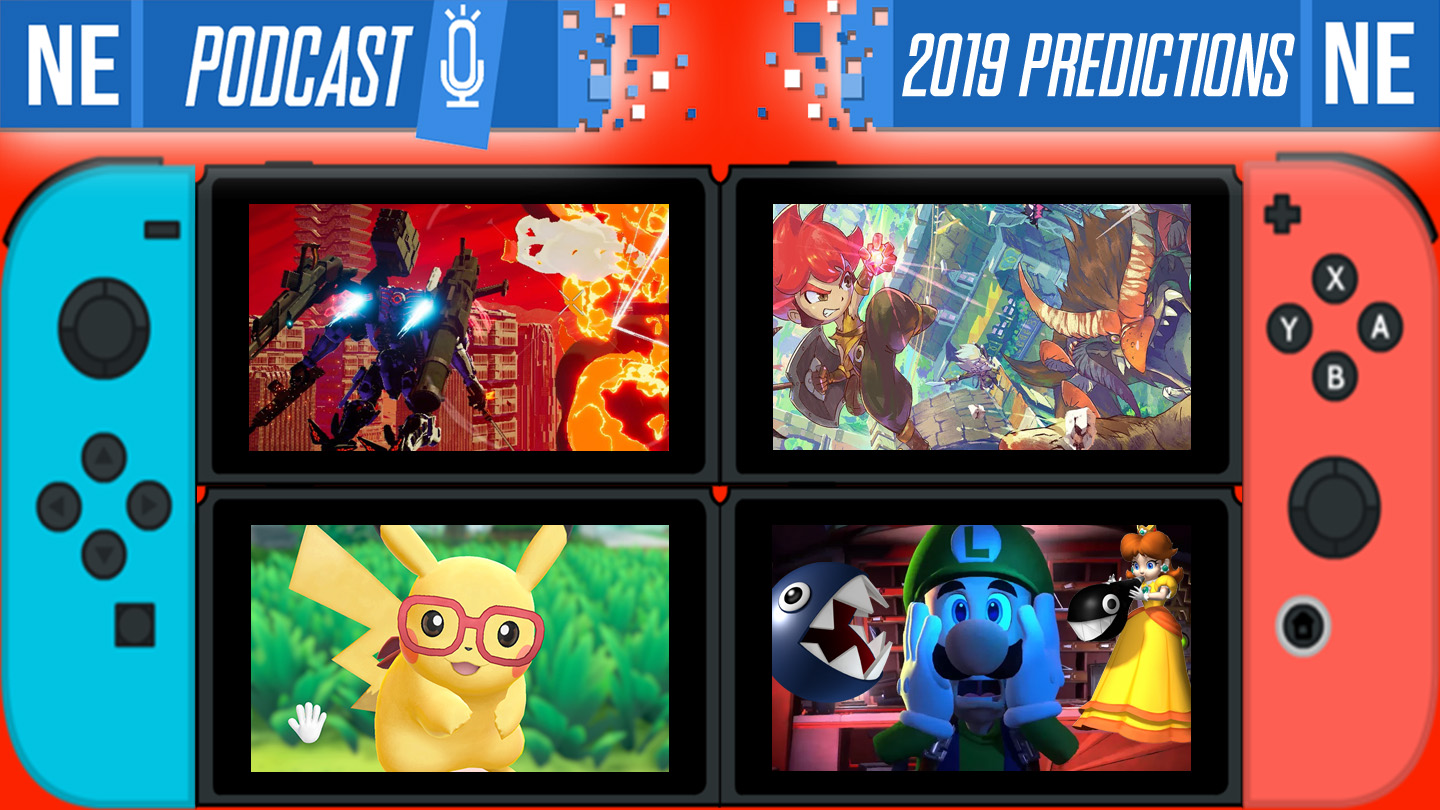 What up, kids and squids?!
This week on NEP… it's a big one! You get bonus content! We've got part two of our special feature on Nintendo in 2019!
Oni kicks it off by putting in his two cents on the controversy of Nintendo supposedly leaving console development, and how NintendoEverything's article got misquoted. Then, Oni and Galen cover this week's news, all the release date announcements, and they conclude their discussion and predictions of games coming out on Nintendo platforms in 2019 and beyond!
Check out Oni and Galen musing over what Nintendo games they'd love to see, what Switch hardware revisions might be in store for us, and much more!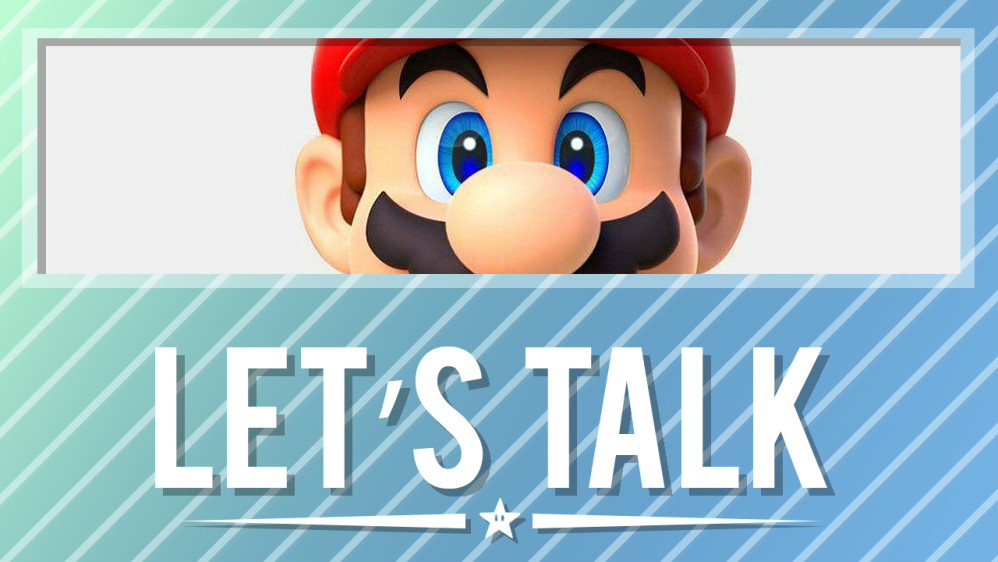 Unlike last year at this time, Nintendo's upcoming slate of games for 2019 is pretty well known. New Super Mario Bros. U Deluxe just came out, Yoshi's Crafted World drops at the end of March, and we'll also be getting games such as Fire Emblem: Three Houses, Daemon X Machina, and a new Pokemon title in 2019. Third-parties will help fill out the schedule with the likes of Dragon's Dogma: Dark Arisen, Final Fantasy releases, Mortal Kombat 11, Crash Team Racing Nitro-Fueled, and more. 3DS will understandably be quieter, but we did just see a Mario & Luigi remake release and Kirby's Extra Epic Yarn is coming in just a couple of months.
Based on what we know so far, what are your most anticipated games of 2019? Is there one title more than any other that you're looking forward to? Let us know what you're excited about in the comments below.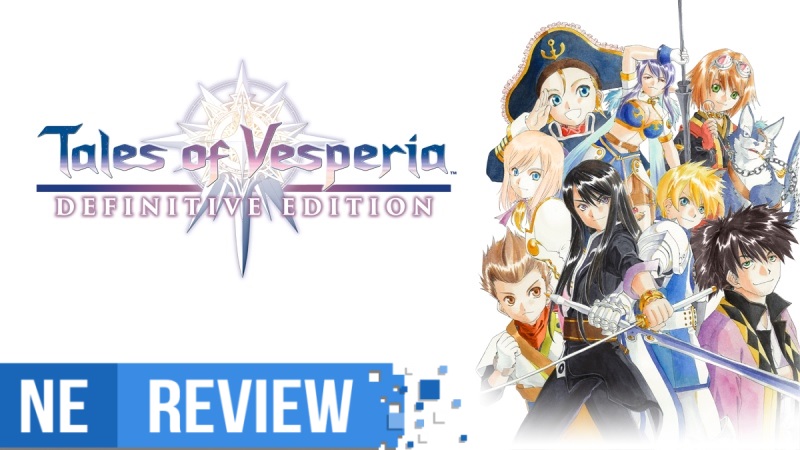 System: Switch
Release date: January 11, 2019
Developer: Bandai Namco
Publisher: Bandai Namco
---
Over the course of its early lifespan, the Switch has already managed to gather an extremely impressive library of third-party games to its repertoire. From hugely successful indies to critically acclaimed entries in long-standing JRPG franchises, it's obvious that publishers and developers have noticed the success of Nintendo's latest console. Continuing with the Switch's recent streak of adding multiple different JRPG franchises to its library, Bandai Namco has added a well-known entry from one of its most famous series: Tales of Vesperia. However, this isn't simply a port of an older game. Tales of Vesperia: Definitive Edition is a remaster of the PS3 port, with updated graphics, voice over, and extra content. So how well does it stack up to not only the original version, but the other JRPGs lining the Switch's library?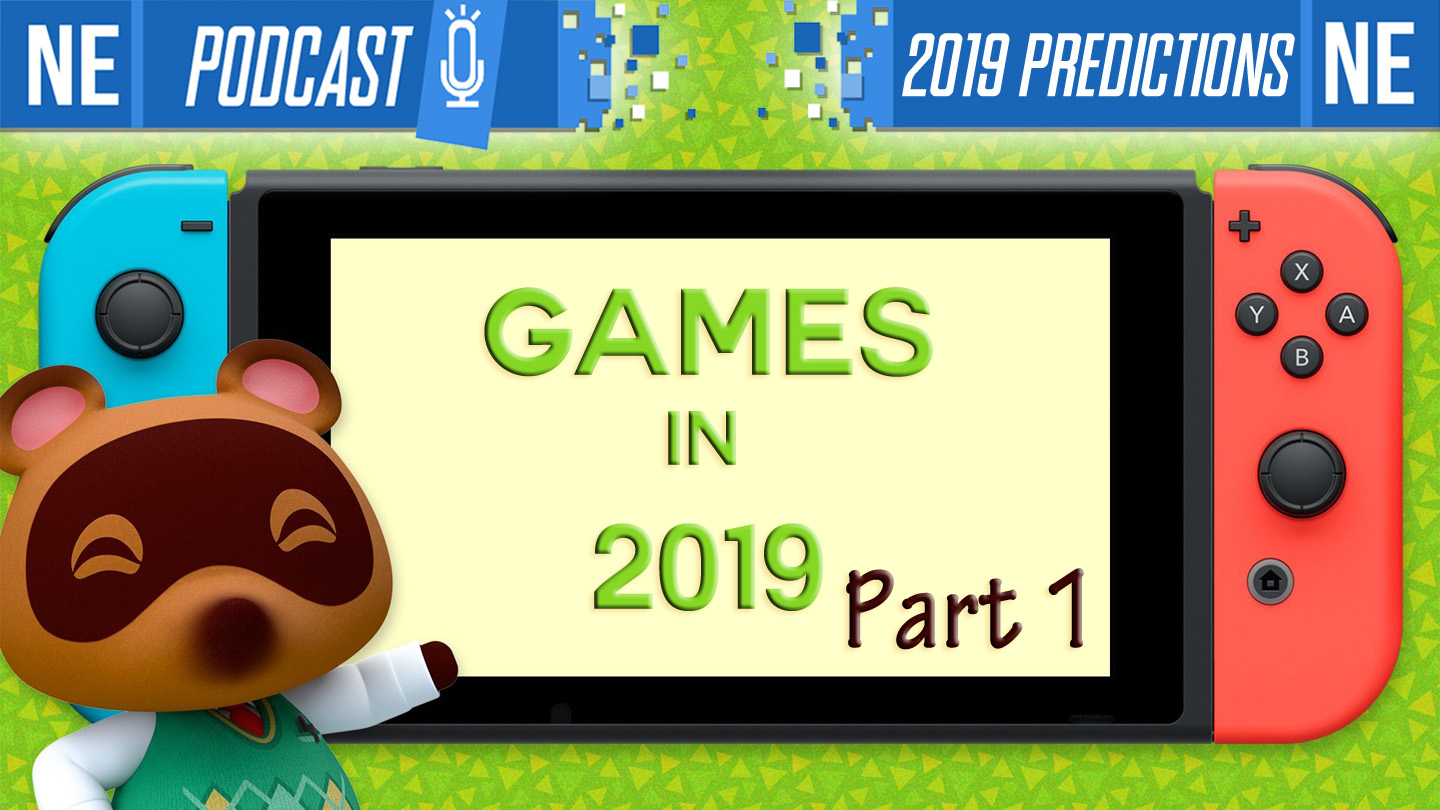 What up, kids and squids?!
This week on NEP, Oni and Galen cover the news and rumors spoiler-free, and go crazy on discussion over announced games for Nintendo platforms in 2019. There are actually SO MANY to talk about that we had to split it up! Tune in for part 1 and let's talk about what games we're hyped for!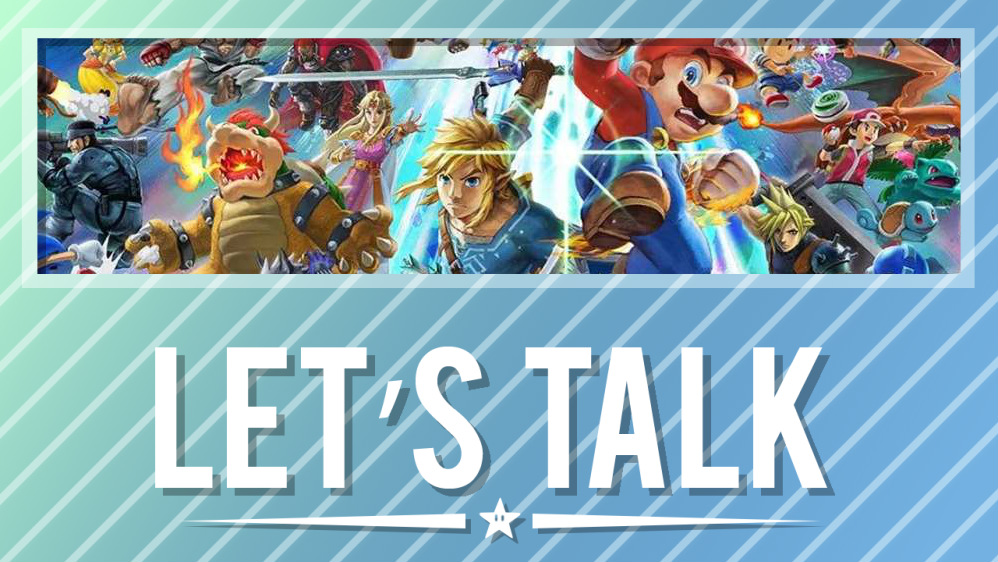 A new month (and a new year!) rolled right on in this past week. Now that we're in January, we want to know what you've been playing.
Have you started up something entirely new for the month? Still plugging away at Super Smash Bros. Ultimate? No matter the case, let us know in the comments below.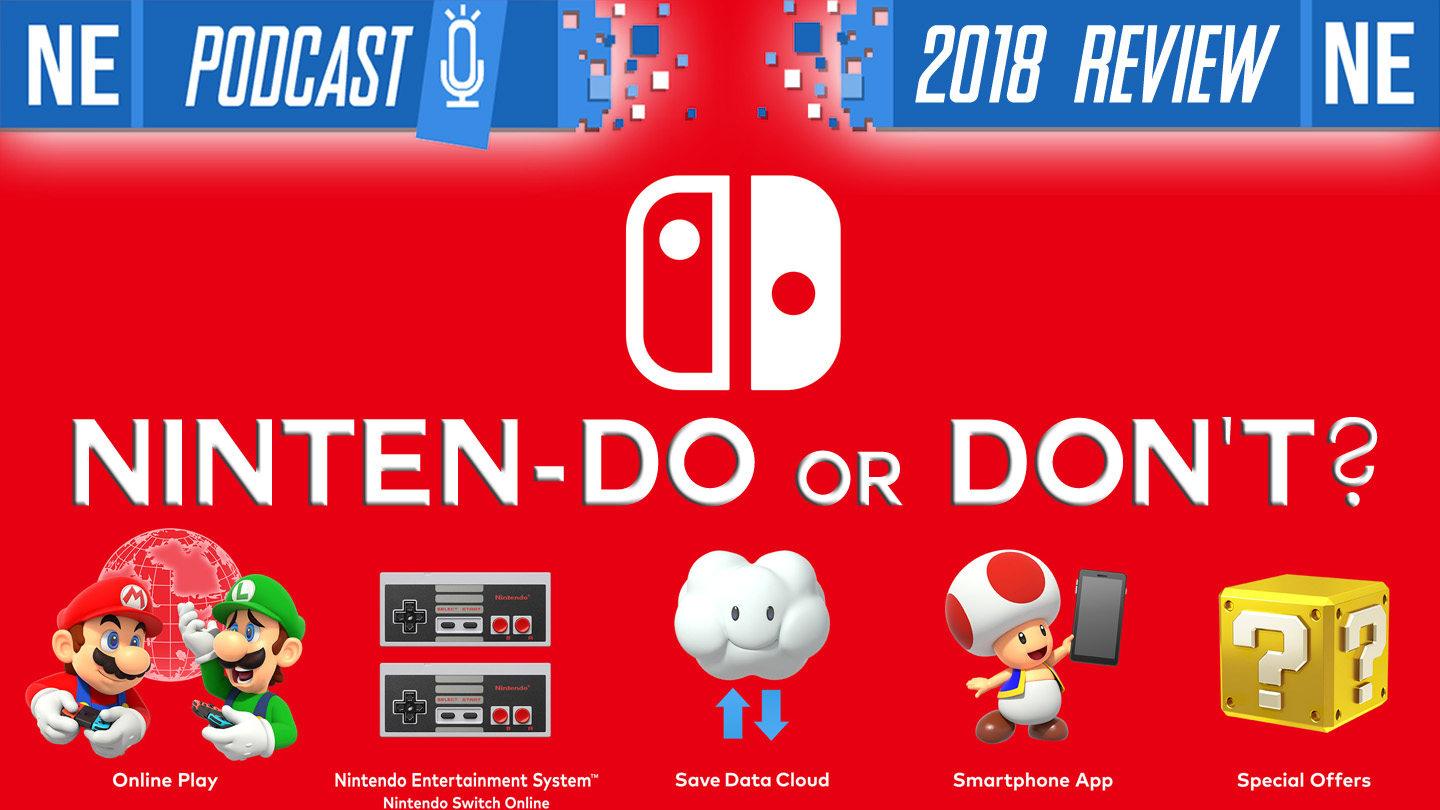 What up, kids and squids?!
This week on NEP, Oni and Galen discuss Nintendo's 2018 efforts—the good AND the bad: all the games, free DLC, ports from Wii U, Nintendo Switch Online and more.
The gang also reminisces on some of their favorite games they've played this year, and end the show by explaining what kind of sandwich best represents NEP! Per usual, Galen is optimistic and Oni is pessimistic.
Check out the timestamps and our email address below where you can send us your listener mail!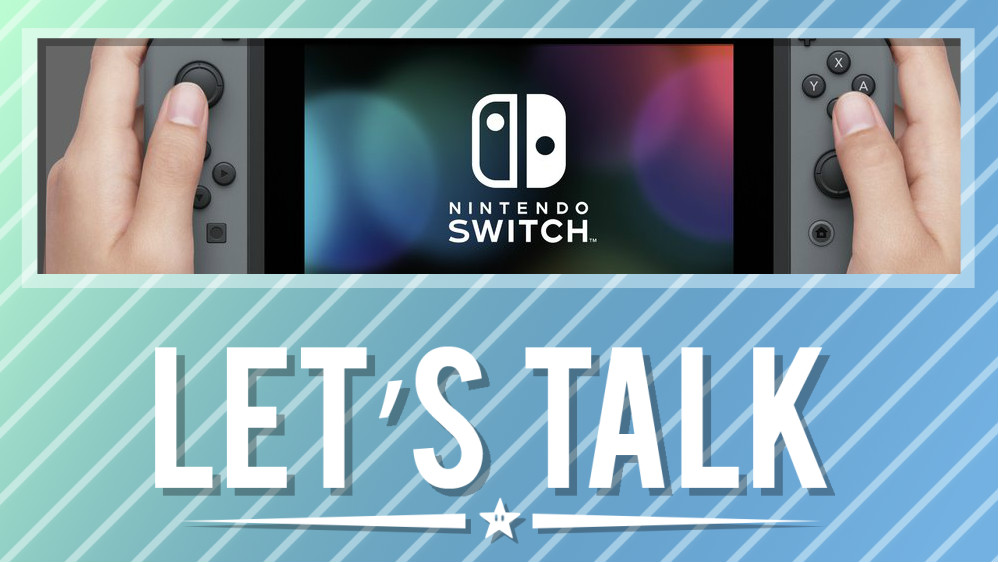 2017 was a fantastic debut year for Switch. It seemed like month after month, Nintendo was putting out a big game. Zelda: Breath of the Wild kicked off the system's launch, with Splatoon 2, Super Mario Odyssey, Xenoblade Chronicles 2, and others to follow. You could make a case that 2018 didn't reach those same heights, but this year had plenty of great games. We saw the likes of Kirby Star Allies, Pokemon: Let's Go, Pikachu / Eevee, and Super Smash Bros. Ultimate – and that's just on the first-party side of things. Third-parties contributed with hits like Octopath Traveler, and many top indies found a home on Switch including Celeste, Hollow Knight, Dead Cells, The Messenger, and many more.
Since 2018 is just about over, it's time to take a minute to reflect on things. What were your favorite games of 2017? Even if they weren't on Switch (we can't forget about the 3DS!), be sure to let us know in the comments below.