Nintendo Power has a massive article regarding their favorite characters, worlds, and more to celebrate their 250th issue. We'll be sharing some of the results over the next few days, starting with their favorite bosses.
1. Ganon
2. Bowser
3. Kefka Palazzo
4. Dr. Wily
5. Fawful
6. Ridley
7. Dr. Robotnik
8. Donkey Kong
9. Albert Wesker
10. Dracula


Digital Leisure is excited to announce that arcade classic "Dragon's Lair" will soon be available on Nintendo's DSiWare™ service.

No quarters needed! You'll soon have your chance to take on all the "Lair" has to throw at you, right in the palm of your hand. For the first time on any handheld Nintendo® system, you'll be able to play Dirk in his original animated form – no pixel graphics here!



When Shigeru Miyamoto showed off the Zelda Wii artwork of Link at E3, the style of that image alone led many to believe that the next Zelda adventure would possess realistic graphics similar to that of Ocarina of Time. However, when all is said and done, it's possible that the game could sport an entirely new look all together.
In the latest edition of the Official Nintendo Magazine, Eiji Aonuma spoke about Zelda Wii. One of the more significant things he said is that the development team has yet to decide on the game's graphics. According to Aonuma, while he hinted at them being realistic, he noted that Zelda Wii could have a new style that we haven't seen in the series up to this point.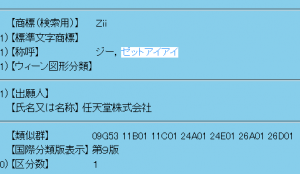 Nintendo filed for the trademark on October 30, 2009 and the listing was discovered in the Japanese trademark database recently. The question is, will anything come of it?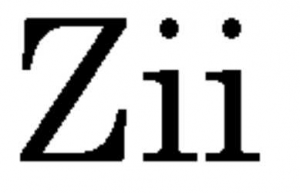 Thanks to Jonah S for the news tip!

This data is based on Famitsu numbers…
01 . [NDS] Dragon Quest IX: Sentinels of the Starry Skies (Square Enix) – 4.038.990 / 4.038.990
02 . [NDS] Pokemon Heart Gold / Soul Silver (Pokemon Co.) – 3.021.701 / 3.021.701
03 . [NDS] Friend Collection (Nintendo) – 1.709.209 / 1.709.209
04 . [WII] Wii Sports Resort (Nintendo) – 1.355.478 / 1.355.478
05 . [WII] Wii Fit Plus (Nintendo) – 942.128 / 942.128
06 . [WII] Monster Hunter 3 (Capcom) – 939.707 / 939.707
07 . [WII] New Super Mario Bros. Wii (Nintendo) – 936.734 / 936.734
08 . [PSP] Monster Hunter Freedom Unite (PSP the Best) (Capcom) – 886.898 / 1.086.015
09 . [NDS] Mario & Luigi: Bowser's Inside Story (Nintendo) – 663.484 / 663.484
10 . [NDS] Inazuma Eleven 2: Threat of the Invaders – Fire / Blizzard (Level 5) – 659.104 / 659.104
And here's what the chart looks like without titles from Nintendo…
01 . [NDS] Dragon Quest IX: Sentinels of the Starry Skies (Square Enix) – 4.038.990 / 4.038.990 (until 29/11/09)
02 . [WII] Monster Hunter 3 (Capcom) – 939.707 / 939.707 (until 08/11/09)
03 . [PSP] Monster Hunter Freedom Unite (PSP the Best) (Capcom) – 886.898 / 1.086.015 (until 29/11/09)
04 . [NDS] Inazuma Eleven 2: Threat of the Invaders – Fire / Blizzard (Level 5) – 659.104 / 659.104 (until 29/11/09)
05 . [PS3] Yakuza 3 (Sega) – 499.436 / 499.436 (until 12/07/09)
06 . [NDS] Kingdom Hearts: 358/2 Days (Square Enix) – 495.751 / 495.751 (until 26/07/09)
07 . [PS3] Resident Evil 5 (Capcom) – 482.291 / 482.291 (until 12/07/09)
08 . [PSP] Dynasty Warriors: Strikeforce (Koei) – 383.600 / 383.600 (until 12/07/09)
09 . [PS3] World Soccer Winning Eleven 2010 (Konami) – 321.722 / 321.722 (until 29/11/09)
10 . [PSP] Tales of the World: Radiant Mythology 2 (Namco Bandai) – 317.543 / 317.543 (until 12/07/09)

Lack of Wii achievements
– Craig's editorial is "Wii Need Achievements"
– Craig says the first contribution to this generation was the Wiimote, then the achievement system
– Get everything recognized with achievements in one account
– If the Wii had an achievement system, Daemon admits he'd play it more
– Achievements add an extra incentive to play games
– Downside to the achievement system is that some of them are dumb, encouraged to do dumb things
– Achievements can sometimes entice people to play games they would usually not play
– Disney has something like an achievement system, Jack says if Disney can do it, Nintendo should be able to
– Many Wii games have individual achievements (example: Wii Sports Resort stamps, which is a good start)
– Some Wii fans are against the idea of achievements