VC
1 (1) – Super Mario Bros. 3 (NES)
2 (2) – Super Mario Bros. (NES)
3 (3) – Super Mario World (SNES)
4 (5) – Punch-Out!!! (NES)
5 (4) – Double Dragon (NES)
6 (7) – Super Mario Bros. 2 (NES)
7 (6) – The Legend of Zelda (NES)
8 (8) – Mario Kart 64 (N64)
9 (10) – The Legend of Zelda: Ocarina of Time (N64)
10 (11) – Super Mario 64 (N64)
11 (13) – Donkey Kong Country (SNES)
12 (14) – Pac-Man (NES)
13 (13) – Donkey Kong (NES)
14 (16) – Paper Mario (N64)
15 (10) – River City Ransom (NES)
16 (19) – The Legend of Zelda: A Link to the Past (SNES)
17 (17) – Star Fox 64 (N64)
18 (18) – Kirby 64: The Crystal Shards (N64)
19 (20) – Kirby's Adventure (NES)
20 (-) – Bubble Bobble (NES)
WiiWare
1 (1) – Defend Your Castle
2 (2) – Final Fantasy Crystal Chronicles: My Life as a King
3 (3) – LostWinds
4 (4) – TV Show King
5 (N) – Dr. Mario Online Rx
6 (5) – Pop
7 (6) – V.I.P. Casino: Blackjack
8 (7) – Star Soldier R
9 (8) – Critter Round-Up
10 (N) – Family Table Tennis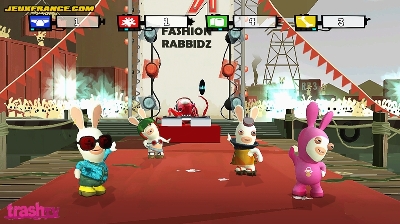 We already knew Rayman Raving Rabbids TV Party would be coming via Nintendo Power, but here's the official press release.
SAN FRANCISCO – May 28, 2008 – Today Ubisoft announced that Rayman Raving Rabbids(TM) TV Party will launch for the Wii(TM) system and Nintendo DS(TM) system this holiday season.

Following the tradition of Rayman Raving Rabbids titles showcasing fun and innovative use of the Wii controllers, Rayman Raving Rabbids TV Party will feature the Wii Balance Board(TM) accessory. The Rabbids plan to invade televisions worldwide, providing players with a variety of games and comedic exploits spoofing TV shows, pop culture and even advertisements.

SAN FRANCISCO – May 28, 2008 – Today Ubisoft announces the development of Shaun White Snowboarding, a title destined to break all former action sports video game notions and redefine the action sports genre. The game will appear on the Xbox 360® video game and entertainment system from Microsoft, the PLAYSTATION®3 computer entertainment system, Windows-based PC, and the Wii(TM) home video game system from Nintendo, and is scheduled for release in Holiday 2008.

Powered by the award-winning Assassin's Creed(TM) engine for Xbox 360 and the PLAYSTATION 3 system, Shaun White Snowboarding truly captures the action sports lifestyle. Shaun White Snowboarding is being developed from the ground up for the Wii system, taking full advantage of the Wii Balance Board(TM) accessory and featuring its own unique storyline and adventure with Shaun White.

"Shaun White Snowboarding will turn all of the traditional ideas and experiences of past action sports titles upside down," said Tony Key, senior vice president of sales and marketing at Ubisoft. "The combination of Ubisoft's innovation approach and the influence of Shaun's lifestyle and perspective make this gaming experience like no other."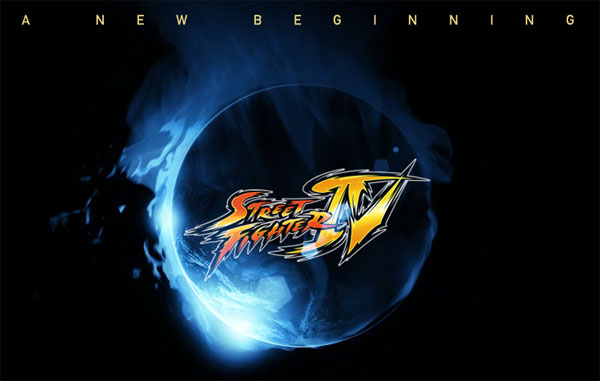 Previous rumors about Street Fighter IV suggested a Wii release. Capcom, however, has confirmed the platforms that the title will be releasing on with no mention of the Wii. Capcom has stated that Street Fighter IV will be heading to the Xbox 360, PlayStation 3, and PC. It is possible that a spin-off or a similar title based on the franchise could end up on Wii eventually, but for now, the situation isn't too optimistic for Street Fighter IV Wii.


This is rather odd…Some of these games came of nowhere, basically. And it looks like some of the Wario rumors were true.
July 10 DS Densetsu no Starfi
July 24 Wii Wario Land Shake
July 31 Wii Rei (Fatal Frame)
July 31 DS Rhythm Tengoku Gold
Aug 7 DS Fire Emblem DS
Aug 22 DS Inazuma Eleven
There are a few rumors circulating a few titles as well:
Wario Land Shake details
– hand drawn backgrounds
– toon-shaded characters
Bandai-Namco titles
– Wii touch?catch?Idol Master (Namco) ? 7/24 / 6800 yen
– Wii Taiko no Tastsujin?Hataite Dondake?(Namco) ? 7/31 / 6800 yen – 8800 yen (game was confirmed, but date isn't)
– DS Kono Puzzle Yarou ! (Namco) ? 7/10 / 3800 yen
– DS Namcoach (Namco) ? 7/17 / 4800 yen
– Baten Kaitos DS (not the first we've heard this rumor, supposed Famitsu confirmation)
Sega
– Super Monkey Ball DS: either a budget re-release, or a new entry…I lean towards budget

Ninja Gaiden 2 (Xbox 360, Tecmo): 9 / 9 / 8 / 8 – (34/40)
Koto ni Maru Hana Sanrin: Kyoto Satujin Jinken File (NDS, Tecmo): 7 / 7 / 7 / 7 – (28/40)
Fushigi no Dungeon – Furai no Shiren 3: Karakuri Yashiki no Nemuri Hime (Wii, Sega): 9 / 9 / 8 / 9 – (35/40)
FIFA Street 3 (PS3/Xbox 360, EA): 8 / 7 / 7 / 7 – (29/40)
Dragon Ball Z: Burst Limit (PS3/Xbox 360, Bandai Namco): 9 / 8 / 8 / 8 – (33/40)
Oookuki (PS2, Global A): 3 / 3 / 4 / 3 – (13/40)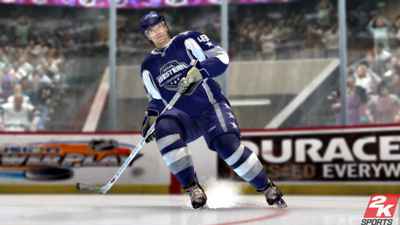 Nintendo Wii fans have not seen a true hockey game for the Wii, nor a superb baseball title. This may be changing in the future, as it appears that the 2K series will be representing the two sports on the console. Of course, nothing can be confirmed at this moment, but any glimmer of hope that two new possible sports titles could be heading to the Wii is great.

Wii Fit
– Best Buy: Wii Fit stands completely sold out
– GameStop: Same story
– Been on BBC news, MTV, Good Morning show, Ellen
– Matt believes that long term, Wii Fit will be huge – not sure if it can sell as much as GTAIV
– Amazon, retailers in general sold out
– Matt has Wii calisis on his palms
Emergency Heroes
– Straightforward racing game, semi-open world
– Decent physics system, good speed and controls
– Framerate jumps sometimes
– Voice-overs are awful
– Overall seems decent

Dr. Mario Online Rx
– Online mode is fun, but only two player
– Virus buster is great – use Wii pointer to grab pills, set up combo for other friend – not online
– Must-get WiiWare title
Wii hard drive rant
– Matt & Bozon complain a lot about storage problem
– Even if Nintendo doesn't want to support SD cards, there are two USB ports for a hard drive
– Matt doesn't know if there's a solution coming
– Devs been saying that there's no signs of hard drive in the future, has Matt disturbed
– Even nongamers are getting sick of storage situation
– In 6-7 months, even if someone doesn't buy too many games, they'll fill up their space