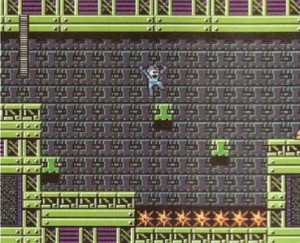 "It'll be interesting to see what happens with Mega Man 9. That right there could set our internal strategy. If the Mega Man 9 stuff is successful we might see more retro games like that. But if ultimately Rearmed is more successful, they could come back and say 'people really want these high def, high quality remixes, they don't want just the old stuff'. It'll be interesting to see what happens." – Ben Judd
Mega Man 9 releases on WiiWare tomorrow, so make sure you do your part and download the game! There are plenty of other games that should receive the classical treatment. If people download Mega Man 9, there's a pretty good chance that Capcom won't be the only company to provide the retro style to some newly developed titles.

– Dragon Quest V (NDS, Square Enix): 1,131,378 units sold
Release: 7/17/08
– Battlefield: Bad Company (PS2, EA): 29,112 units sold
Release: 8/28/08

– Mario Kart DS (NDS, Nintendo): 3,194,908 units sold
Release: 8/12/05
– Sigma Harmonics (NDS, Square Enix): 38,631 units sold
Release: 8/2108
– Wario Land: Shake It! (Wii, Nintendo): 91,743 units sold
Release: 7/24/08

Best Buy
My Weight Loss Coach (DS) – $24.99
First Act Mini Amp (Compatible with Guitar Hero On Tour) – $19.99
Big Brain Academy (Wii) – $29.99
de Blob (Wii) – Free T-Shirt in pack – Best Buy exclusive
Samba de Amigo (Wii) – Get a pair of maracas for $4.99 when you buy the game
Rayman Raving Rabbids 2 (Wii) – $19.99
Kung Fu Panda (Wii) – $39.99
Circuit City
Buy 1 get 50% off – SSBB, Mario Party 8, Mario Super Sluggers, Madden NFL 09 All-Play, Top Spin 3
Big Brain Academy (Wii) – $29.99
de Blob (Wii) – Free Blob Mood Music CD with purchase
2 for $40: Imagine: My Secret World, WALL-E, Imagine: Babyz, Imagine: Teacher, Mario Party DS, Diddy Kong Racing, Little League World Series Baseball 2008
LEGO Batman: The Video Game (Wii) – Free set of 4 collectible buttons + free $5 gift card with purchase
Target

Big Brain Academy (Wii) – $29.99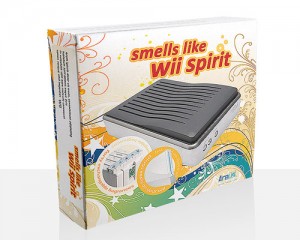 It's been a pretty light news day, so I thought I'd share a lighthearted "news" post with everyone. Someone came up with a hilarious idea to photoshop a picture of a hard drive and decided to give the device that was created a funny Wii function. I want to stress that this is not real at all, although the "product," it it were real, would provide different scents based on a Wii game you would be playing. So, for instance, say you started Mario Kart Wii. A burnt gum smell would be released from the device throughout your play time. Again, this isn't a real product, but it is a humorous idea nonetheless!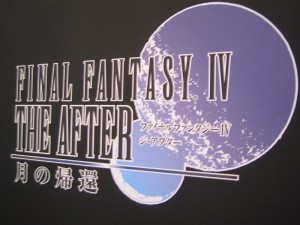 RPGSite is reporting that Final Fantasy IV: The After could be seeing a re-release on the Wii. Earlier this year, the game was made available on two sets of mobile phones, but only in Japan. The After is a direct sequel to the events of FFIV, involving Ceodore, the son of Cecil and Rosa. Final Fantasy IV/FFIV: The Aftermath producer Takashi Tokita made a recent remark that Square Enix would do their best to "make this game available for our overseas audiences as well!" Bringing the game to American waters is clearly something that is being considered, although only time will tell if the game will house itself on Wii.


1 Wii Sports
2 Braid
3 Halo 3
4 Fallout 3
5 Rock Band
Wii Sports is an innovative game, but I definitely would not label it as the best game ever. I can think of copious titles that have revolutionized the gaming industry or are classics.

"Since we got into the next-gen console era, everyone is saying that Japanese games are lagging behind Western games and don't fit the Western taste anymore. However, despite all these gloomy predictions, everyone (including me) is waiting for TGS and is expecting Japanese publishers to be announcing some pearls that only they can make. To all the Japanese game lovers who will make the trip to Japan for TGS, Marvelous has prepared a really nice line-up for you. Besides, we will have big announcement (something that hasn't even been announced in the Japan press yet) that will involve a charismatic Japanese creator on the first day of TGS!!! So, stay tuned." – Marvelous TGS blog
Sakurai? Suda? How about Miyamoto? Anyone have a guess of their own? Keep in mind that this could end up as a non-Nintendo announcement.

"Nintendo isn't supporting the developers in that area enough, so doing that isn't viable at the moment." – Erik Zwerling, My Sims PC producer
This statement was in response to a question posed by a blogger at EA's Bloggers Day for The Sims franchise. The blogger asked why online functions of My Sims on the PC were absent from the Wii version of the title. Nintendo has been known for being a more cautious company regarding online functionality, but there are quite a few games out there that have, or are working to incoorporate online. The Conduit, for instance, will most likely include WiiSpeak support and at least 16 players online.