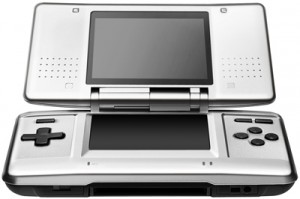 We posted about Nintendo's 2009 earnings report a little bit earlier, but one piece of information that is of significance is the number relating to lifetime DS sales. With this past year of sales, the total sales of the Nintendo DS (128.9 million) broke Nintendo's record for most units sold, previously held by the Gameboy, at 118.69 million. Congratulations to Nintendo for hitting another milestone in sales!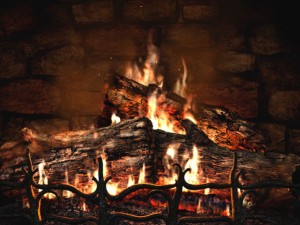 An ESRB rating has recently popped up for a new Wii game (probably WiiWare) called "My Fireplace". I can only assume that the developer behind the game, Korner Entertainment S.L., has seen the lack fireplace simulators on Wii and decided it was time to fill that gap. Unless of course you run the homebrew channel on your Wii and have the "FireWii" application, which displays an interesting looking "fire" over a black background. You know, for those nights when your local TV station isn't running the all-night fireplace.
01. / 00. [NDS] Dragon Quest Monsters: Joker 2 (Square Enix) – 624.000 / NEW
02. / 00. [PSP] Metal Gear Solid: Peace Walker (Konami) – 434.000 / NEW
03. / 00. [PS3] Super Street Fighter 4 (Capcom) – 81.000 / NEW
04. / 02. [WII] New Super Mario Bros. Wii (Nintendo) – 44.000 / 3.760.000 (+53%)
05. / 00. [360] Super Street Fighter 4 (Capcom) – 28.000 / NEW
06. / 08. [WII] Mario Kart Wii (Nintendo) – 28.000 / 2.739.000 (+105%)
07. / 04. [NDS] Friend Collection (Nintendo) – 27.000 / 3.157.000 (+37%)
08. / 00. [NDS] Katekyoo Hitman Reborn! DS Fate of Heat III – Yuki no Shugosha Raishuu! (Takara Tomy) – 24.000 / NEW
09. / 01. [PS3] NieR Replicant (Square Enix) – 21.000 / 81.000 (-65%)
10. / 07. [WII] Wii Fit Plus (Nintendo) – 20.000 / 1.867.000 (+31%)
11. / 06. [PSP] Pro Baseball Spirits 2010 (Konami)
12. / 10. [NDS] Pokemon Ranger: Tracks of Light (Pokemon Co.)
13. / 00. [360] Tom Clancy's Splinter Cell: Conviction (Ubisoft)
14. / 00. [PSP] Ikki Tousen: Xross Impact (Marvelous Entertainment)
15. / 00. [PSP] Marriage Royale: Prism Story (ASCII Media Works)
16. / 16. [WII] Wii Sports Resort (Nintendo)
17. / 13. [PSP] Monster Hunter Freedom Unite [PSP the Best Reprint] (Capcom)
18. / 12. [PS3] Pro Baseball Spirits 2010 (Konami)
19. / 21. [NDS] The Legend of Zelda: Spirit Tracks (Nintendo)
20. / 14. [PS3] Fist of the North Star: Warriors (Koei)
21. / 22. [NDS] New Super Mario Bros. (Nintendo)
22. / 17. [WII] One Piece: Unlimited Cruise 2 – Awakening of the Hero [Everyone's Recommendation Selection] (Namco Bandai)
23. / 00. [PSP] Zettai Meikyuu Grimm: Nanatsu no Kagi to Rakuen no Otome (Karin Entertainment)
24. / 18. [PS3] Yakuza 4: Heir to the Legend (Sega)
25. / 23. [PS2] Pro Baseball Spirits 2010 (Konami)
26. / 05. [PSP] Ys: Oath of Felghana (Falcom)
27. / 28. [NDS] Crayon Shin-Chan: Obaka Daininden – Susume! Kasukabe Ninja Tai! (Namco Bandai)
28. / 24. [NDS] Dragon Quest IX: Sentinels of the Starry Skies [Ultimate Hits] (Square Enix)
29. / 11. [360] NieR Gestalt (Square Enix)
30. / 00. [PS2] ef: A Fairy Tale of the Two (Comfort)
Wii:
July:
16 – Toy Story 3
30 – PokéPark: Pikachu's Great Adventure
September:
02 – My FitnessCoach
02 – HAWX2
09 – MySims SkyHeroes
16 – Rock Band: Pearl Jam
17 – Disney Epic Mickey
30 – FIFA11
Q3:
Metroid: Other M
FlingSmash
DS:
June 25th – Dragon Quest 9: Sentinels of the Starry Skies
July:
16 – Toy Story 3
29 – MegaMan Zero Collection
September:
09 – MySims SkyHeroes
23 – Sports Collection
We'll have to see if these dates stick, though I'm not surprised about PokePark. I'm expecting Nintendo of America to announce that the game will be coming to the states at E3 next month.
This information comes from Nintendo's latest fiscal year earnings release…
LTD hardware sales:
Wii hardware – 70.93m
Wii software – 544.83m
DS hardware – 128.89m
DS software – 718.50m
LTD software sales
Wii Sports Resort – 16.14m
New Super Mario Bros. Wii – 14.70m
Wii Fit Plus – 12.65
Pokemon HeartGold/SoulSilver – 8.40m
The Legend of Zelda: Spirit Tracks – 2.61m
Tomodachi Collection – 3.20m
Fiscal-year forecast
Wii hardware – 18m
Wii software – 165m
DS hardware – 30m
DS software – 150m
Net sales – 1,434,365 million Yen
Operating income – 356,567 million Yen
Net income – 228,635 million Yen
Tomorrow is going to be a very crazy day to say the least. A family member passed away on Monday and I will be attending the funeral. Unfortunately, I have to leave the site very early in the morning and I don't expect to return until midafternoon at the earliest.
I've already talked with Austin, and he's going to update the site as much as possible. If he's able to, that is. Although he's going to try his best to cover everything, I want you guys to expect the worst in case his schedule doesn't work out. I will publish a number of posts to appear on the site at specific times, so that should keep you guys busy until Austin or I start posting.
Honestly, I'm not sure how everything will work out. It's possible that you won't see much of a change from normal site updates, which would be nice. But regardless of what happens, please bear with us!
Moving on to Renegade Kid – Jools Watsham was kind enough to agree to an interview opportunity. Based on our interview with Shin'en, however, it seemed as though some of you had a few questions that you would have liked to submit. So before we actually send in questions for the interview, feel free to leave a comment or shoot us an email if anything is on your mind about Renegade Kid!
Lastly, I've made a small change to categories. I was browsing the site a bit today and it struck me that it was silly how pretty much everything is labeled as news. We've added three new categories now – screenshots, videos, and random. The first two are self-explanatory, but you can expect posts such as art, weird facts, etc. to be labeled as random. We'll only be using the news category for actual news from here on out.
Anyway, that's all for now. I'll be publishing a few posts in the morning before I leave, but as I said earlier, I'll have other updates scheduled to go live throughout the day.