Koch Media, a leading producer and distributor of digital entertainment products, and Gammick Entertainment, a Spanish producer and developer of computer and video games, today announced the conclusion of a publishing agreement. According to this agreement, Koch Media will handle the world-wide publication, distribution and marketing of the Chess game "Fritz" for Nintendo DS™, Wii™ and PLAYSTATION®3. The console adaptation of This successful Chess simulation will be published under Koch Media's games label Deep Silver.

Dr. Klemens Kundratitz, CEO of Koch Media, comments on the new deal: "We are happy that the successful chess brand 'Fritz' will soon reach console enthusiasts as well." Dr. Kundratitz goes on to say: "The Chess program 'Fritz' has beaten the world's best players and, with its brand-new game modes, now aims to challenge console gamers as well."
DSi 126,648
Wii 56,702
PSP 54,782
PS3 30,309
DS Lite 12,096
Xbox 360 9,988
PS2 5,743
VC
– Boogerman A Pick and Flick Adventure – 800 Wii points
– Last Ninja 3 – 500 Wii points
– Impossible Mission 2 -500 Wii points
Wii and Nintendo DS Set Historic New U.S. Sales Records

REDMOND, Wash.–(BUSINESS WIRE)– With more than 3.6 million combined systems sold in November, Wii™ and Nintendo DS™ set new hardware sales records, according to the independent NPD Group, which tracks video game sales in the United States. The Wii console sold more than 2 million in November, a new all-time record for a non-December month. The Nintendo DS system sold more than 1.56 million in November, which is now the second-highest total for a non-December month in history. The Wii console has sold 15.4 million in the United States since it launched in November 2006, and Nintendo DS has sold nearly 24.6 million in the United States since it launched in November 2004.

"Nintendo's record-breaking sales demonstrate that consumers are looking for the best value not only among video games, but also among all entertainment options," said Cammie Dunaway, Nintendo of America's executive vice president of Sales & Marketing. "Shoppers are looking for gifts that can be enjoyed by the whole family, and Nintendo provides an incomparable range of experiences that gets the whole family involved."
Hardware
PlayStation 2 206K
PlayStation 3 378K
PSP 421K
Xbox 360 836K
Wii 2.04mil
Nintendo DS 1.57mil
Software
GEARS OF WAR 2* MICROSOFT 360 1 1.56 million
CALL OF DUTY: WORLD AT WAR* ACTIVISION BLIZZARD 360 2 1.41 million
WII PLAY W/ REMOTE NINTENDO OF AMERICA WII 3 796K
WII FIT NINTENDO OF AMERICA WII 4 697K
MARIO KART NINTENDO OF AMERICA WII 5 637K
CALL OF DUTY: WORLD AT WAR ACTIVISION BLIZZARD PS3 6 597K
GUITAR HERO WORLD TOUR* ACTIVISION BLIZZARD WII 7 475K
LEFT 4 DEAD ELECTRONIC ARTS 360 8 410K
RESISTANCE 2* SONY PS3 9 385K
WII MUSIC NINTENDO OF AMERICA WII 10 297K
"We saw that at the end of this year, there were not so many Nintendo products, and we thought there was a window of opportunity, especially on the Wii [balance] Board. …Still, I think that publishers have been lagging behind in terms of innovation versus what Nintendo has done. I believe to date, Nintendo is about 30-35 percent market share. So that means if you are aggressive, and if you come up with the right products, you can gain market share there. It's possible. Nintendo is surely not making it impossible for people to make good games [on its systems]. They've been helping us make games. So it's up to us." – Alain Martinez, Ubisoft CFO
– new difficulty for drums: "Expert Plus"
– new drum mode freestyle drums using Metallica drum sounds
– GHTunes included, with new sounds from James Hetfield's ESP Truckers guitars to Tom Araya's ESP Bass sound
– DVD-style extras such as potos, set lists, fan videos, rare live performances, and behind-the-scenes footage
– "Metallifacts" provide Pop-Up Video-style facts while watching performances
Confirmed Metallica tracks:
* "Enter Sandman"
* "For Whom The Bell Tolls"
* "Fuel"
* "Hit The Lights"
* "King Nothing"
* "Master of Puppets"
* "No Leaf Clover"
* "Nothing Else Matters"
* "Sad But True"
* "The Unforgiven"
* "Where I May Roam"
Other artist's tracks:
* Alice In Chains – "No Excuses"
* Bob Seger – "Turn The Page"
* Judas Priest – "Hell Bent For Leather"
* Kyuss – "Demon Cleaner"
* Lynyrd Skynyrd – "Tuesdays Gone"
* Mastodon – "Blood and Thunder"
* Michael Schenker Group – "Armed and Ready"
* Samhain – "Mother of Mercy"
* The Sword – "Black River"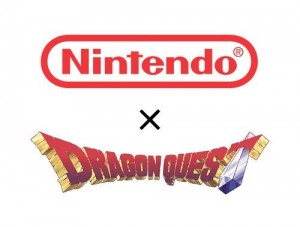 "With the release of Dragon Quest IX, there are two things I'd like to make reality. The first is to build a thriving Japanese game market together with Dragon Quest that rivals the West's. The second is to form a strong tag team to promote Dragon Quest overseas. At Nintendo, we were able to popularize the Brain Age series overseas, which was said to be unmarketable. I want to increase the number of people worldwide that understand the appeal of Dragon Quest, which represents all Japanese gaming culture…even if that only turns out to be a single person. I'm looking forward to working together with Mr. Horii and Square Enix." – Satoru Iwata
Wow, Satoru Iwata seems like a very big supporter of Dragon Quest, and understandably so. The series is not as big in North America as it is in Japan, but there are, for sure, a great deal of people who value Dragon Quest. I feel that it might be more difficult to convince people to play Dragon Quest than Brain Age though, since Dragon Quest is the type of software that appeals much more to hardcore gamers than casual gamers, and those who play games in general.