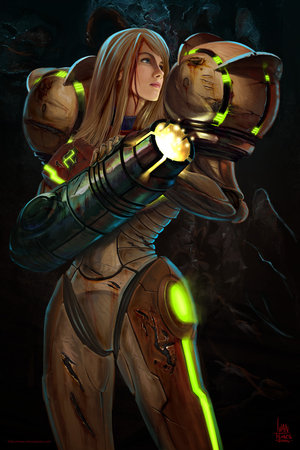 A good number of people have awful memories of the Super Mario Bros. from 1993. The movie was, perhaps, the biggest reason as to why some cringed at the thought of a live Zelda film. A Metroid movie, however, has been believed to be in production for many months now. Another rumor has been spreading which involves the producer of the film. Rumor has it that Micheal Bay, who most recently finished work on Transformers, will be producing the movie. Currently, Bay has film related work up until 2010, in which three movies will be released in 2009 and one for 2010. In one year four movies that involved Bay were released, so it is possible that he could have other projects in store.
Thanks to Jolt and Ninty for the tip!
The DS homebrew scene has taken off dramatically since the system was released a few years back. The Wii may be headed in the same direction, as yet another stride was taken by the homebrew community. The Wii homebrew channel has been released without a time limit. The code takes advantage of the notorious Twilight Princess hack to execute homebrew programs. The channel acts similarly to all other Wii channels and can run all sorts of applications through a SD card, USB Gecko, or TCP. It is logical that Nintendo could release an update to block the Wii homebrew channel from functioning; however, the enormous support behind the homebrew community will, most likely, come up with a workaround.

Nintendo has opened up a new website to its fans (with the French gamer in mind) with all sorts of downloadable goodies for your computer. There are a number of wallpaper graphics up for download, in addition to instant messaging images, videos, and game packaging. So far, only Mario Kart Wii and Apollo Justice: Ace Attorney have content up to view, but it is assumed that Nintendo will produce more material for the website in the future.
Super Mario Galaxy, Twilight Princess, and….Zack & Wiki?!
Notes:
– 3D glasses necessary to view in 3D (Red/blue recommended)
– Give your eyes a minute to adjust to the 3D – I promise, it works!
– Some images work better in 3D than others
– Original images were not taken by myself
– In the future, I may try to investigate a way to make the images 3D without the need of 3D glasses.
– Tip: Try to divert your eyes back and forth briefly from the 3D image to something not 3D, such as your desktop wallpaper
"The core gaming market didn't buy the Wii to play Wii Sports. But it was a means by which gamers could get the nongaming people in their lives to take an interest in their hobby. Wii Fit will play a similar role: It will continue to broaden interest in videogames. That's important for the core gamer — the bigger the audience, the greater the chance for something that's new and unique to succeed. As the people around you who haven't been playing videogames take an interest in things like Wii Fit, it's going to change the impression that people have of what videogaming means. Rather than be concerned that we're abandoning them, core gamers should realize that we're creating a better environment for their hobby." – Shigeru Miyamoto
To be honest, I don't think that most people have a negative impression of gaming as compared to the past. People have to come to realize that video games are a means of entertainment and thus appear more approachable.
As many of you may know, Nintendo Everything had a contest running for about a week. Well, it's finally time to announce a winner. NE reader Duke has won the contest and has decided to claim the respectable LostWinds as his prize. If you did not win, don't be disheartened as Nintendo Everything will continue to provide its readers with unique opportunities to participate in future contests.
Yep, that's the Rabbids alright. Though, is this teaser for the new Rayman Raving Rabbids title that was revealed a few weeks back? Or, is this an entirely different project for a different system? The previous trailer shown off by IGN featured the balance board, yet this new video does not seem to point at that particular game.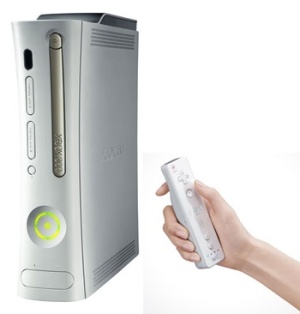 For the umpteenth time, Microsoft's Shane Kim was approached with questions in regards to a Wiimote-like controller for the Xbox 360. In a sense, Kim indirectly answered the question, and noted, "…We have a lot of research and development going on across the entire program, not just hardware but in software obviously and content. And in the area of hardware, we're looking at a whole bunch of different technology areas. I don't think that it would be smart for us to come out to try and try to do just what they [Nintendo] do. I think that just to do a 'me too' thing would not be very successful." So, the possibility of a controller akin to that of the Wii remote remains. However if one does release, it won't be exactly the same product.
Nintendo Wii
North America:
1. Mario Kart Wii (Nintendo)
2. Guitar Hero III: Legends of Rock Bundle (Activision)
3. Wii Fit (Nintendo) (sold-out)
4. Dance Dance Revolution Hottest Party (Konami)
5. Wii Play (Nintendo)
Japan:
1. Mario Kart Wii (Nintendo)
2. Wii Fit (Nintendo)
3. Link no Bowgun Training + Wii Zapper (Nintendo)
4. Totsugeki!! Famicom Wars VS (Nintendo)
5. Wii Sports (Nintendo)
UK:
1. Wii Fit (Nintendo)
2. Wii Play (Nintendo)
3. Mario Kart Wii (Nintendo)
4. Mario & Sonic at the Olympic Games (Sega)
5. Pro Evolution Soccer 2008 (Konami)
Nintendo DS
North America:
1. New Super Mario Bros. (Nintendo)
2. Mario Kart DS (Nintendo)
3. Brain Age 2 (Nintendo)
4. Brain Age (Nintendo)
5. My Word Coach (Ubisoft)
Japan:
1. Hercules no Eikou: Tamashii no Shoumei (Nintendo)
2. DS Bimoji Training (Nintendo)
3. Luminous Arc 2: Will (Marvelous)
4. Hiiro no Kakera DS — Limited Edition (Idea Factory)
5. Hiiro no Kakera DS (Idea Factory)
UK:
1. Dr. Kawashima's Brain Training (Nintendo)
2. 42 All-Time Classics (Nintendo)
3. Mario Kart DS (Nintendo)
4. New Super Mario Bros. (Nintendo)
5. Mario & Sonic at the Olympic Games (Sega)