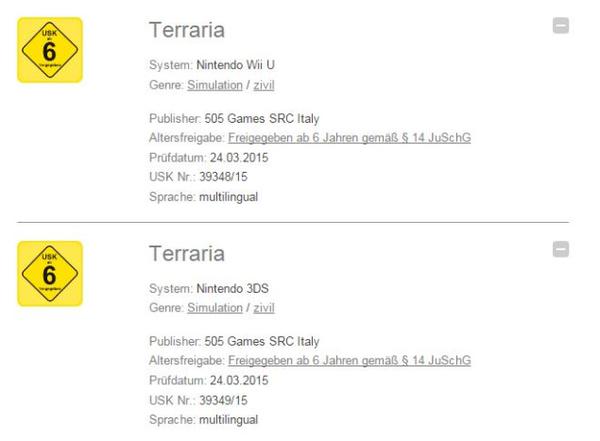 Terraria is pretty much a sure thing for Wii U and 3DS at this point. The game was listed by GameFly, and Nintendo versions appeared on Amazon soon after. Now we have yet another indication of Wii U and 3DS versions.
The USK – a ratings board in Germany – rated Terraria for both Wii U and 3DS. As expected, 505 Games is listed as the publisher.
There still has yet to be an official announcement for Terraria on Nintendo systems. It will happen soon, hopefully.
Thanks to Shinun for the tip.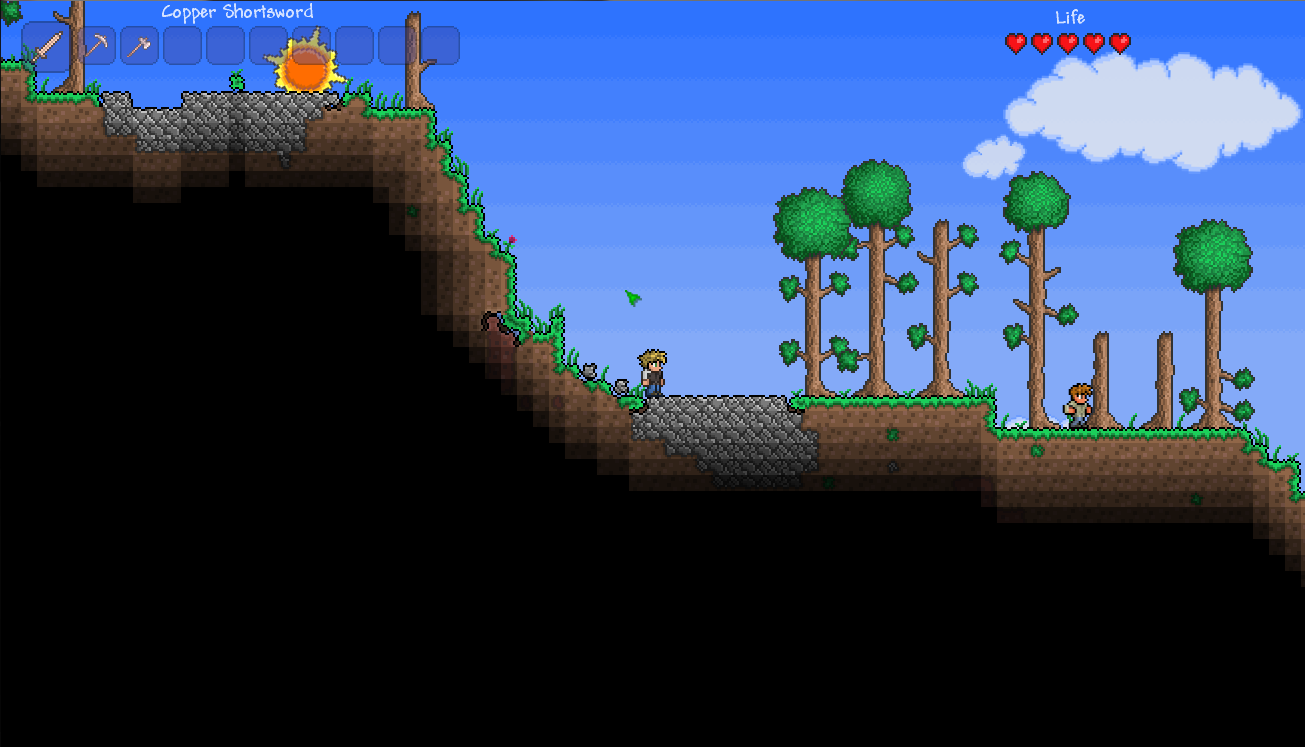 GameFly listed Terraria for Wii U and 3DS earlier this week. At the time, we couldn't be sure if those listings were legitimate or innocuous errors. But thanks to new findings at a different retailer, it seems quite possible that 505 Games is indeed bringing Terraria to both of Nintendo's platforms.
Terraria popped up for both Wii U
and 3DS
on Amazon today. A $29.99 price point is listed, along with a tentative October 31 launch date.
There is one strange thing about this situation: GameFly has since pulled its Wii U and 3DS Terraria listings. GameFly tends to be reliable more often than not, so I'm wondering if that was done simply because 505 Games hasn't made an announcement yet. Either way, we'll try to get an official answer from the company.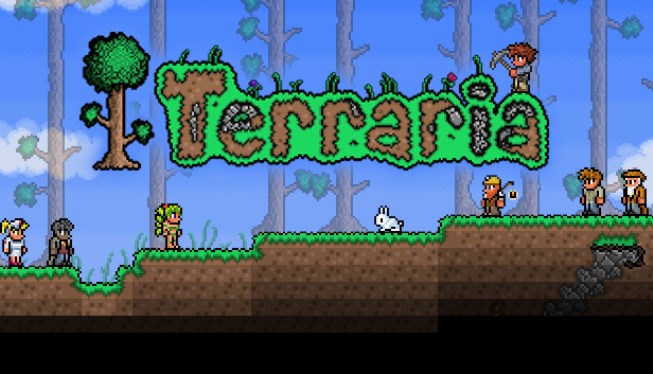 505 Games appears to be bringing Terraria to Nintendo platforms, based on GameFly listings. The retailer has Terraria listed for both Wii U and 3DS.
GameFly lists an October 31 release date for both versions. However, this is likely a placeholder.
Terraria was once thought to be out of the question for Wii U and 3DS. I wonder what changed!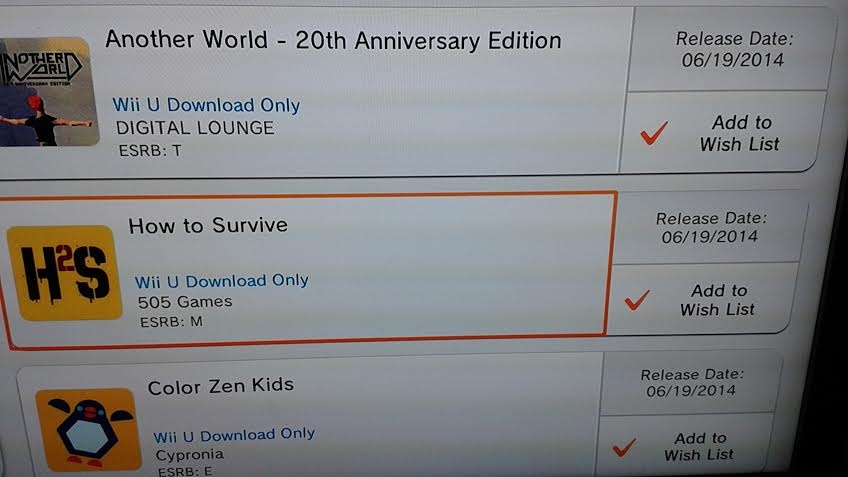 Three more games should be reaching the North American Wii U eShop this week. Another World – 20th Anniversary Edition, How to Survive, and Color Zen Kids will all launch in just a few days, assuming listings on the Wii U eShop are correct. Each will release on June 19.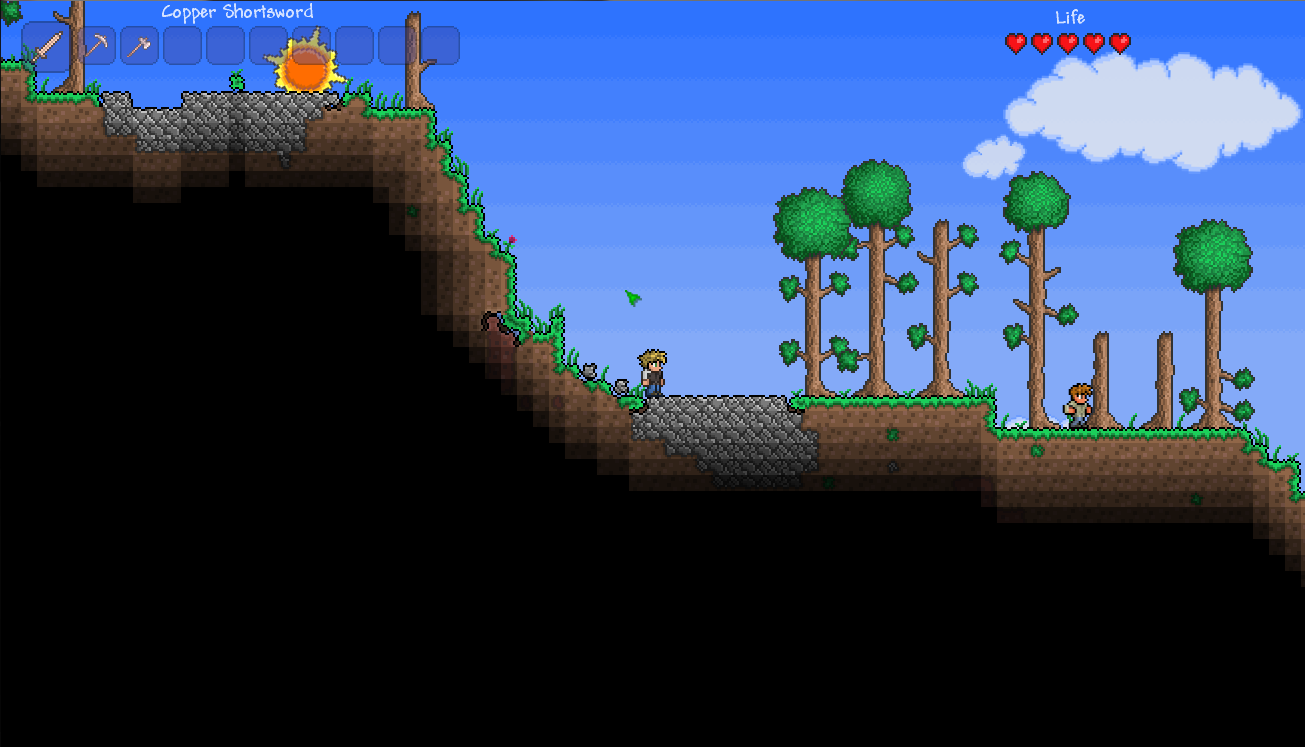 Terrarria won't be coming to Wii U, according to 505 Games.
The publisher ruled out any potential plans to bring the title to Nintendo's console on its official forums. 505 Games said, "there are other factors at play that prevent it from happening and we don't expect that to change any time soon unfortunately."
The company's full comments are as follows:
We do not have any plans to bring Terraria to Wii U and it is not in development. Sorry. While the control mechanism may be nicely translated (agreed on that end), there are other factors at play that prevent it from happening and we don't expect that to change any time soon unfortunately.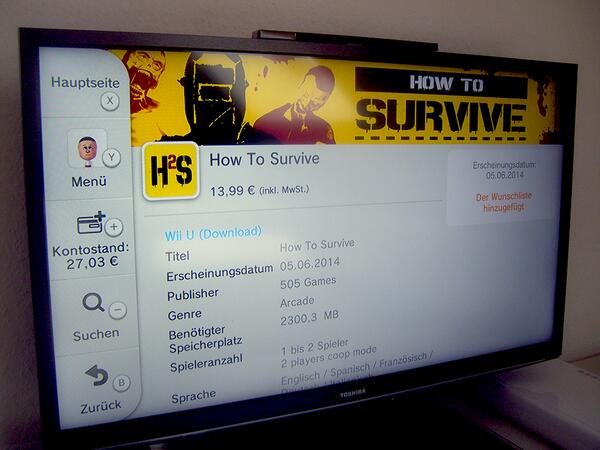 After a fairly long wait, How to Survive is finally making its way to Wii U. The European eShop has the game listed for a June 5 launch – that'd be next week. These listings aren't always 100% accurate, though they're spot on more often than not.
Thanks to MATT81DE for the tip.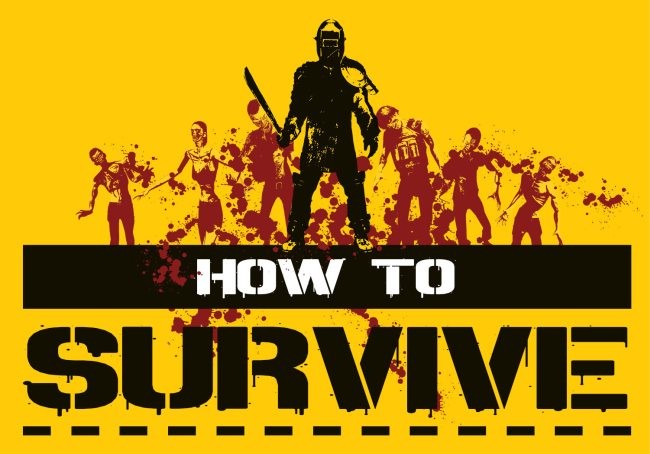 Despite having been released months ago on other platforms, How to Survive remains in development for Wii U.
The game's Twitter account stated today that team is "working to get it out there", with news potentially coming "soon".
The full tweet reads:
@MATT81DE we are working to get it out there and we hope to have good news for you all soon!

— How To Survive (@How2SurviveGame) April 28, 2014