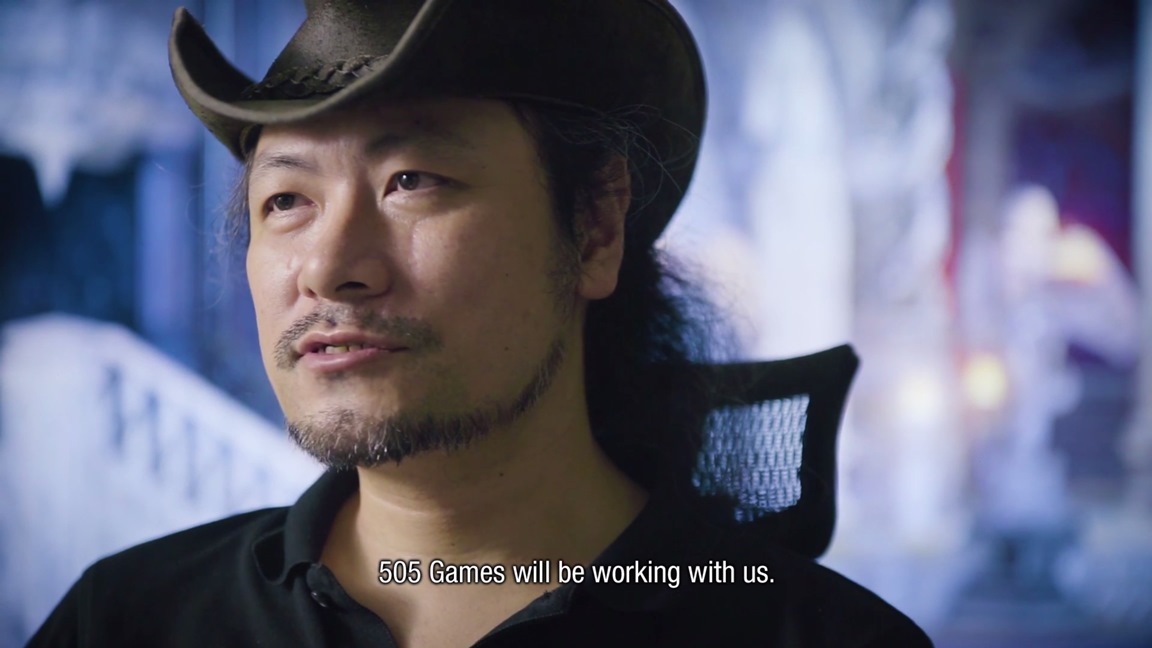 The developers of Bloodstained: Ritual of the Night are indeed working with a publisher, but not with Deep Silver as previously thought. 505 Games is being brought in to assist the team as work on the project kicks into full gear. The company will also be able to handle the publishing-side of things.
Creator Koji Igarashi explained the move in a new video shared by 505:
"For our development of Bloodstained: Ritual of the Night, 505 Games will be working with us. Although we have started this project through Kickstarter, we wanted more people to play now that we are in full production. However, we believe this isn't possible with our power alone. We are so grateful that a publisher with a vast marketing power such as 505 Games will be working with our small production team. Now that we cannot let everyone down, let's work harder to develop Bloodstained together."
Here's the full announcement video: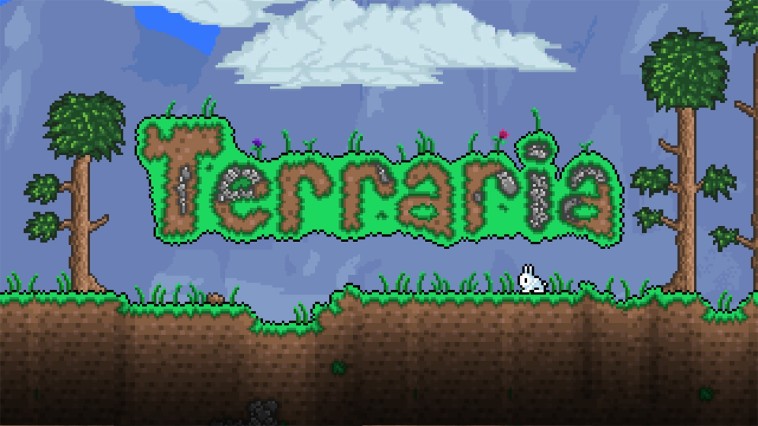 There's plenty of news surrounding the Nintendo versions of Terraria.
First, on Wii U, a "catch-up" patch is out now. The update is about "clearing up the handful of issues from the launch of that version" and also "brings Wii U into line with the other consoles in terms of content." That means the inclusion of the Stylist, plus new mechanic fixes and items. The full patch notes are here.
This will actually be the last update for Terraria on Wii U. Writing on the Terraria forums, 505 said:
"This update is intended to draw a line under Terraria on Wii U as it did with the other platforms – so we are afraid that no further updates for Wii U will be possible due to technical limitations. Bear in mind that you now have the same great content in two hits. There were more updates on the other platforms simply because they were released earlier. The content is the same. The logic for being unable to further update Wii U is, regrettably, the same as the 'old gen' machines – though the Wii U does admittedly have more resources than the 360/PS3, it is still a fraction as capable as PS4 and Xbox One, and we need all their available horsepower to take Terraria where we want to go next. This version will still be able to play online, so you can continue to enjoy it as long as you're gaming on the Wii U platform. By the time the next update rolls out on PS4/Xbox One we'll be very close to the launch of NX… But let's not get ahead of ourselves."
On the 3DS side of things, CodeGlue is developing a content update for later in the year. They'll be looking to address reported issue with stability and crashes while implementing fixes as well. These include:
– Now to able to deactivate pets
– Chain gun accuracy fixed
– Ice Queen no longer blocks everything else from spawning
– Items from Angler are fixed
– Orb projectiles sped up
– Acorns don't just grow on grass
– Flowers in pots grow to full maturity
– Tempest staff bugs fixed
The team is currently pushing what is possible on 3DS. However, the ability to hammer into stairs is being looked into, along with "a few other treats."
If you're a New 3DS owner, you'll be happy to hear that the new update will allow for larger worlds, which "is likely to be the same as the small world on the PC version."
"Not only will this give you a bigger canvas for your adventure, it will also help us eliminate the occasional worldgen issues that can happen when you try to squash all of the parts of a Terraria world into a smaller space. The enhanced specifications of New 3DS makes this possible! Do note that players will not then be able to invite original 3DS gamers into these larger worlds. We didn't take the decision to offer split content between original and New 3DS lightly, but we've maxed out the older unit and we felt like there was still more to give to Nintendo handheld gamers. All 3DS units will be eligible for the update, but only New 3DS players will see the benefit of larger worlds."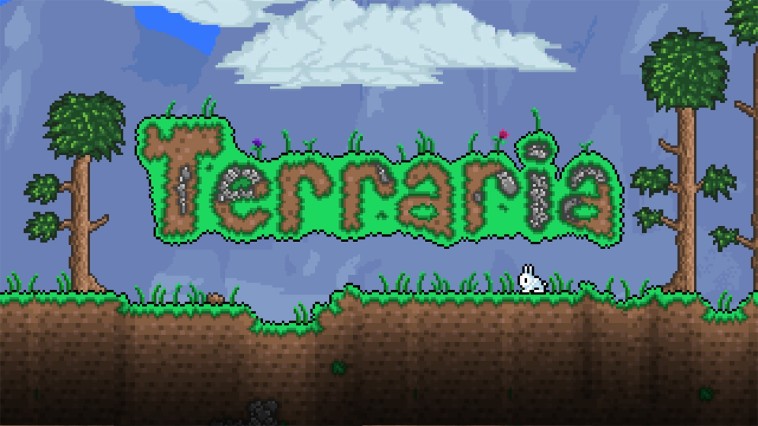 13 minutes of footage has surfaced from the Wii U version of Terraria. You can watch the gameplay below.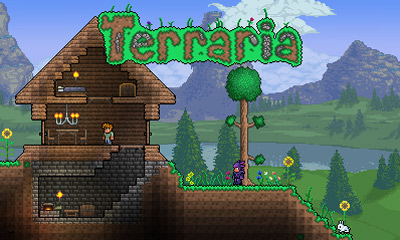 505 Games posted an update on the official Terraria forums about the upcoming Wii U release as well as the already-released 3DS edition.
On Wii U, as we already know, the disc version is planned for June 28 in North America and June 26 in Europe. It'll apparently be up on the eShop June 16 – a week later than was has been shown on the European store. There will be a day one patch that comes in at about 50MB.
505 Games also had this to say about having Wii U in line with the other console versions: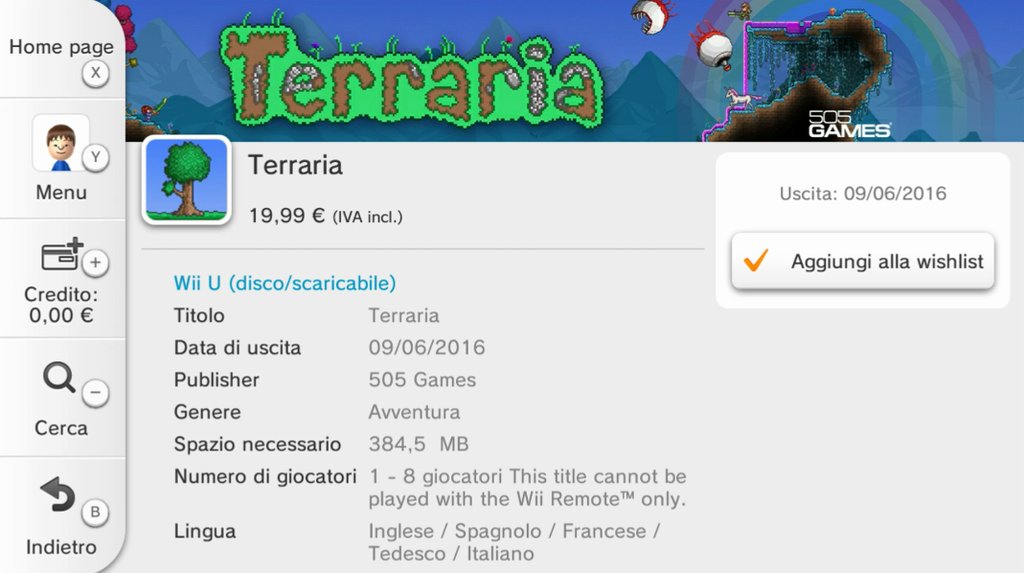 On Wii U, Terraria will be heading to retail in late June. But it seems that the eShop launch will be taking place a bit sooner.
A listing on the eShop pins down Terraria's digital release in Europe for June 9. There's a decent chance that Terraria will also be put up on the North American eShop at around the same time.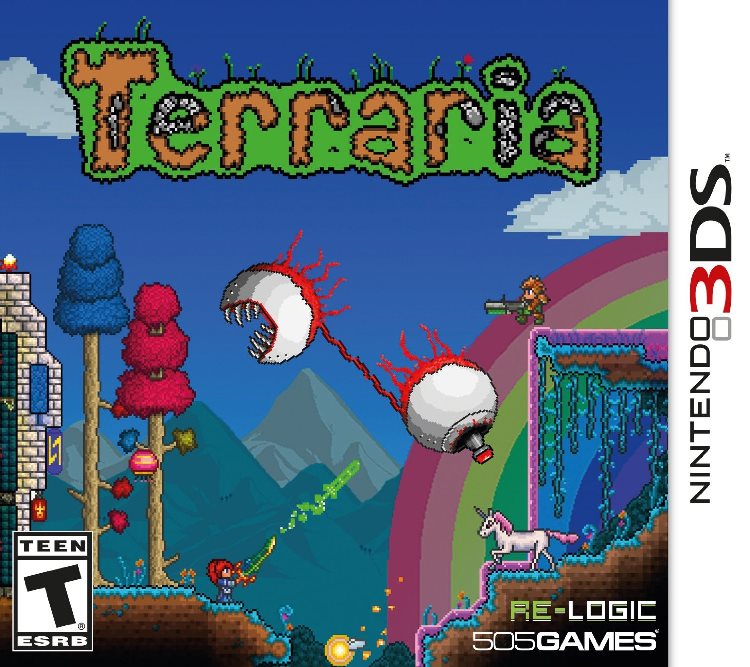 Terraria's 1.0.2 update is ready to launch… in Europe that is. If you're a European reader, it should be out today. The same patch will be coming to North America soon, but will require a bit of extra time.
The new Terraria update adds some new content, makes improvements, and fixes bugs. The full patch notes are located here.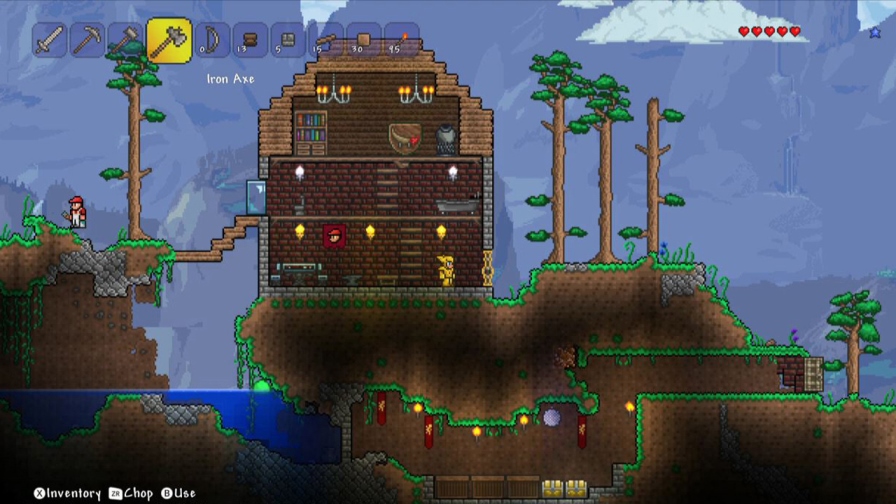 Terraria will be coming to Wii U on June 28 in North America and June 24 in Europe, 505 Games and creator-developer Andrew Spinks' Re-Logic have announced.
For those who haven't heard about it previously, Terraria is a side-scrolling action-adventure that involves crafting items, exploring worlds and battling enemies. The title features a traditional 2D combat system with expansive crafting mechanics and randomly generated pixel worlds.
On Wii U, the team is including "intuitive touchscreen controls to allow players easy access to the world of Terraria, as well as several multiplayer options such as four-player local split-screen co-op and eight-player online multiplayer." Additionally, it will be possible to post achievements on Miiverse leaderboards to track progress.
Here's a rundown of other features in the game:
• 14 different environments such as eerie dungeons, slippery ice wastes, wild jungles and more;
• Hundreds of craftable weapons, armor and items;
• More than 150 enemies ranging from zombies to armies of goblins;
• Epic boss battles that test players' combat skills;
• Vast worlds of exploration that introduce new potions, magic, gear and more.
View a trailer for Terraria on Wii U below.
Source: 505 Games PR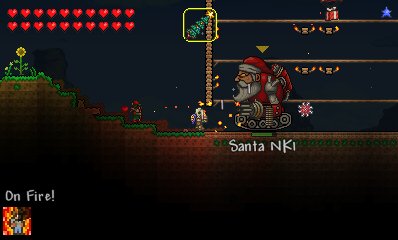 The next Terraria 3DS update is now in Nintendo's hands for certification. The developers anticipate that the process will take a couple of weeks, and then a release date will be determined.
Terraria's new update will implement some content, make improvements, and add bug fixes. This includes the addition of the Frost Moon event, increase of save slots and inventory slots, and more.
Head past the break for the full patch notes. We've also attached some screenshots below.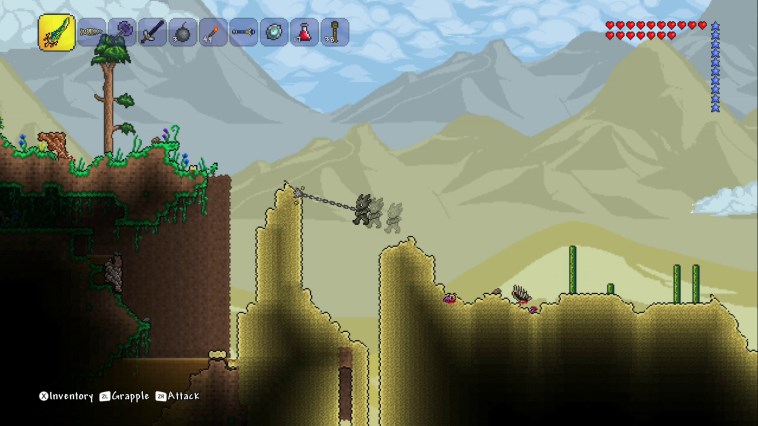 505 Games took to the official Terraria forums recently and provided an update about the game on both Wii U and 3DS.
The next Terraria console update is wrapping up, and could be ready around May. It's expected that the 3DS patch will drop at around the same time. As for what the update entails, 505 Games noted the following:
3DS Update: will likely hit at a similar time frame as the console timing above. We have not shared what all we are including for this one – but the plan is for this to cover fixes to the most pressing issues as well as bringing the first post-launch new content to the 3DS version of Terraria! We will share more details at a later date.
There's also some news about Terraria for Wii U. It sounds like this version of the game could come out at the end of May digitally (followed by the retail version).
505 said the following regarding Terraria on Nintendo's console:
Wii U Terraria: This has taken longer than anticipated, however, we are on the brink of submission to Nintendo and this is expected to be available digitally at the end of May.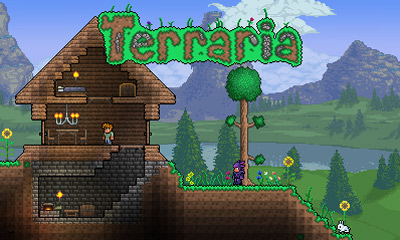 Another round of Terraria footage has come online, this time showing off multiplayer. Check it out below.