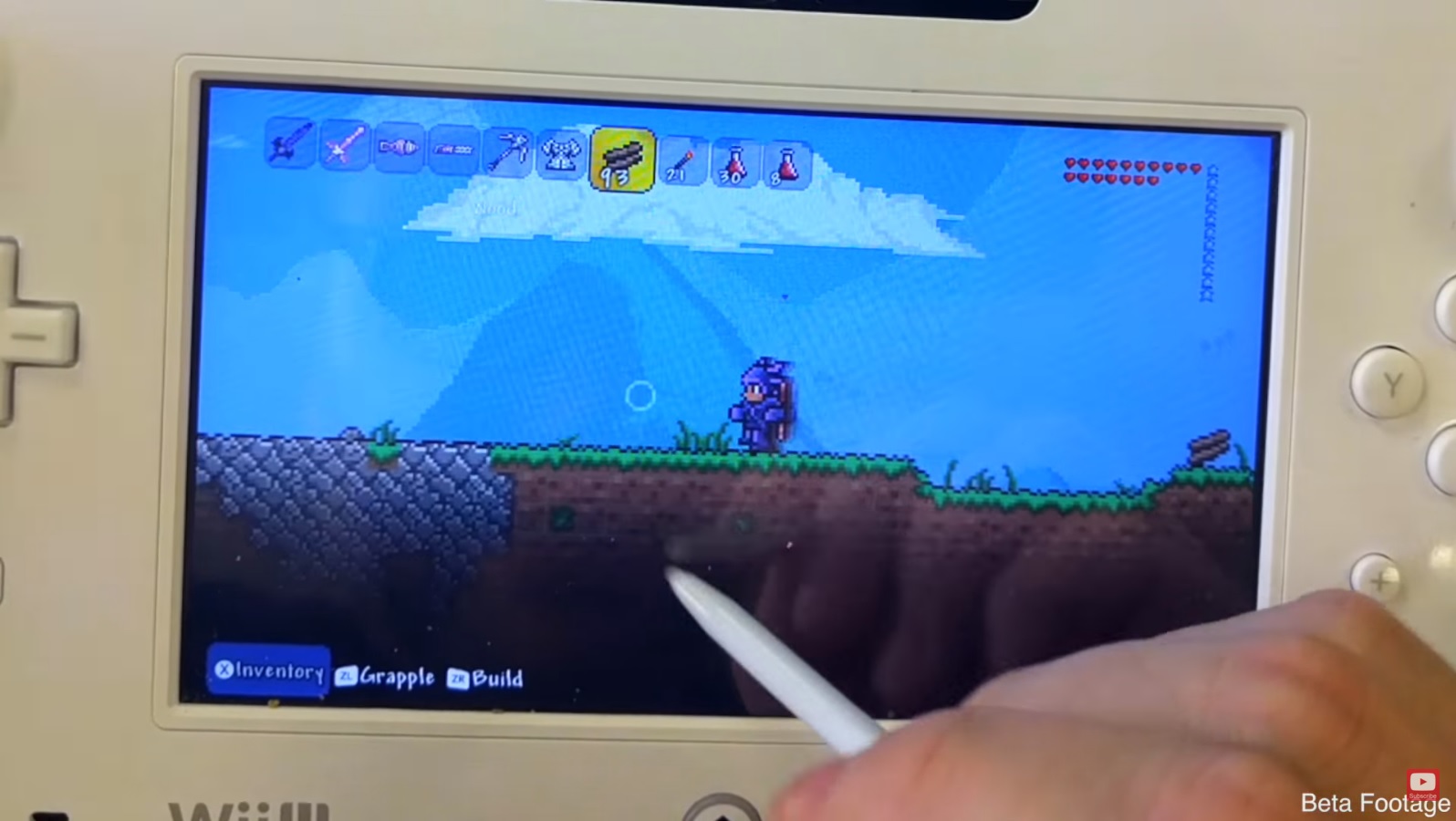 More footage of Terraria running on Wii U is in, specifically showing off-TV play. Take a look at the latest video below.
Family Gamer TV has posted brand new footage of Terraria running on Wii U. View the video below, along with some commentary from Dean Scott of 505 Games.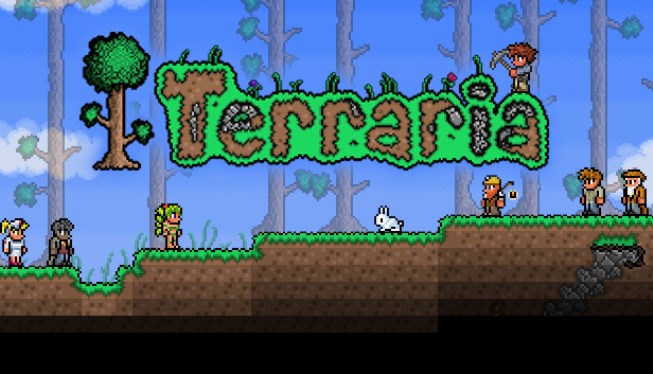 Earlier this week, a patch for Terraria on 3DS was made available in North America. This will be heading to Europe as well, but not until next week. It's expected on February 11 in PAL regions.
As for what the patch entails, several bugs and issues have been addressed. You can find the breakdown on the official forum here.
Another Terraria 3DS update is targeted for the end of March. This will also take care of some bugs, but will also add new content.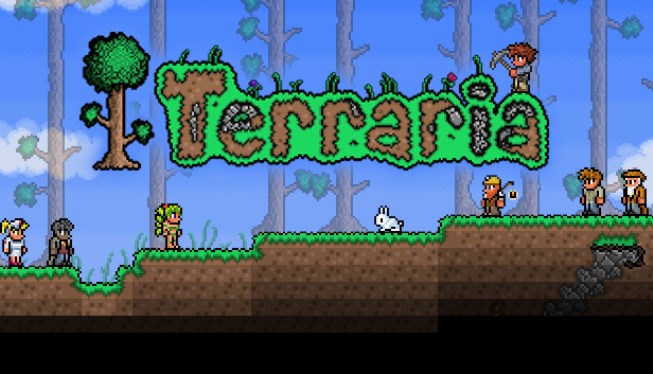 Family Gamer TV caught up with 505 Games producer Dean Scott to learn more about the 3DS version of Terraria. You can listen to the full interview below, which also contains snippets of Wii U footage.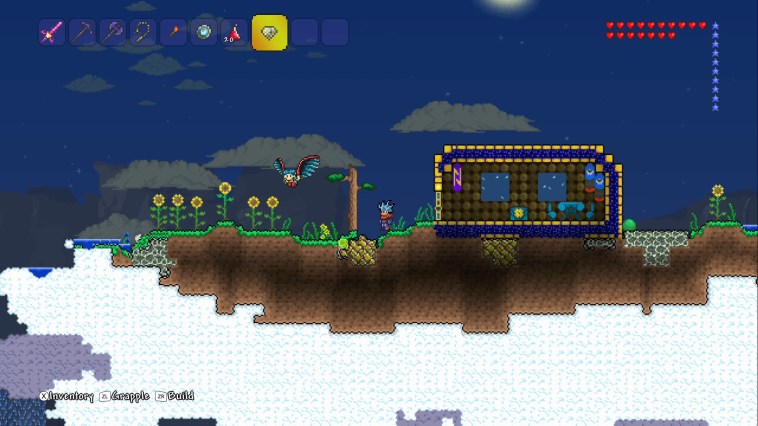 A whole bunch of footage has come in showing off Terraria on 3DS. After the break, we've embedded a Twitch archive with over 2 hours of footage.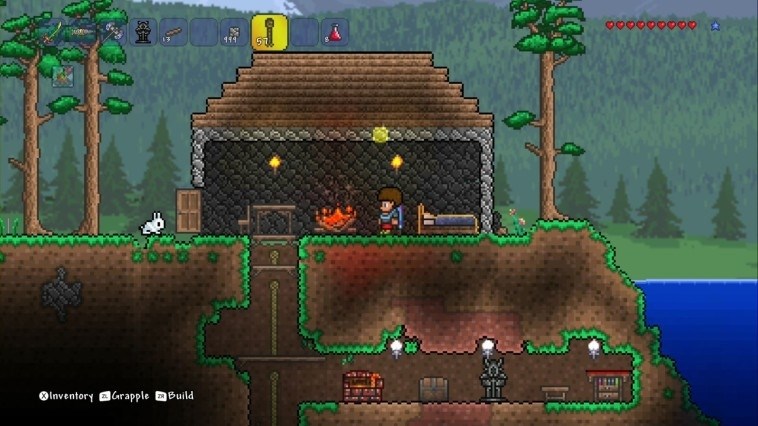 With Terraria seeing its launch on the 3DS eShop yesterday, an official FAQ was posted on the game's forum. Topics include future title updates, the possibility of bigger worlds on New 3DS, lack of 3D, block size, and more. You can read the FAQ in full below.
What content is included?
Terraria 3DS includes all the content from 1.2 with the exception of Dyes which are excluded on technical grounds*. To make up for that, we've added Minecarts, Fishing and a few 1.3 UI options like the ability to quick stack to a chest. The 3DS version also features a completely overhauled interface, making full use of the two screens. You can cycle the bottom screen between an intuitive touch to build interface; a world map; or as a quick-select inventory bar. It's the most intuitive Terraria has ever been on console, and we've included a few surprises for the Nintendo fanbase.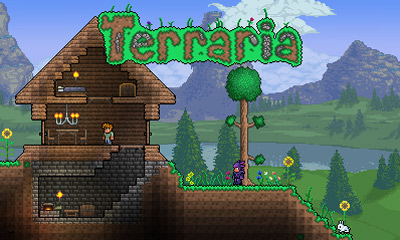 Terraria is making a surprise launch on the 3DS eShop next week. Today, publisher 505 Games announced that the title will be available starting on December 10 in both North America and Europe for $19.99 / £16.99.
Here's a comprehensive overview:
Reach directly into the world of Terraria with uniquely-tailored touchscreen controls, fashioning elaborate structures and fighting off enemies with an intuitive swipe of the stylus. Explore vast fantasy worlds by soaring up to floating islands in the sky or excavating down to the depths of the earth. Wage war on hundreds of different enemies – ranging from Zombies to Goblins to Unicorns to Wyverns – with weapons and armour you've crafted yourself. Build amazing structures and dwellings with ease, laying brick and stone with the responsive touch interface.

The Nintendo 3DS version of Terraria offers the ideal introduction to the franchise for the young and old player alike, and a fresh way to play for veterans of the franchise. Share the adventure with your friends, with four player sessions supported through Local Play; a safe and sociable multiplayer environment where players only engage with real-life acquaintances.

With over 1,300 crafting recipes, 150 enemies and 15 bosses to battle, players will have endless hours of fun as they literally dig to the ends of the earth, crafting amazing armor, weapons and other items with what they discover. Players will explore vast and vibrant worlds, encountering treacherous perils -including hundreds of twisted foes, magical creatures, and mighty monstrous bosses like the Eye of Cthulhu – to provide the ultimate test of the player's combat ability. There may be a few Nintendo surprises in store, too!
Terraria remains on track for a retail release for both 3DS and Wii U. That'll be happening early next year, along with the digital Wii U version.
Check out a launch trailer for Terraria on 3DS below.
Source: 505 Games PR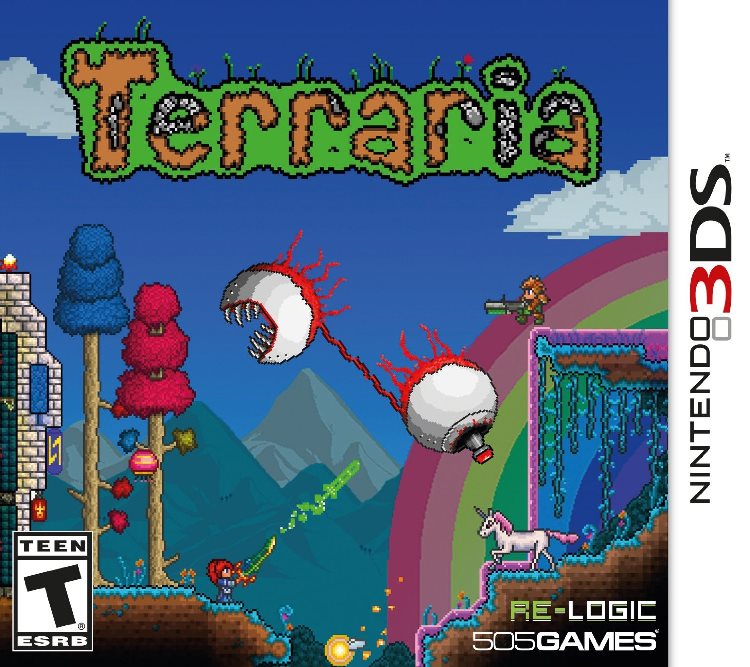 Family Gamer TV put up more off-screen footage of Terraria on 3DS based on the new build. Watch the video below.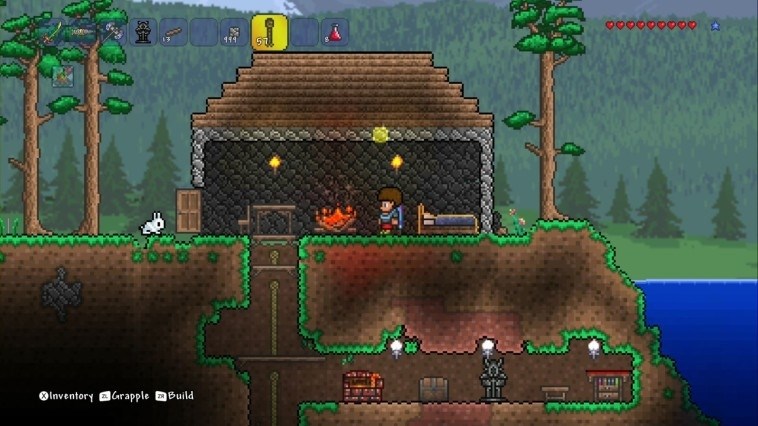 The first off-screen footage of Terraria running on Wii U has come in. Check it out below.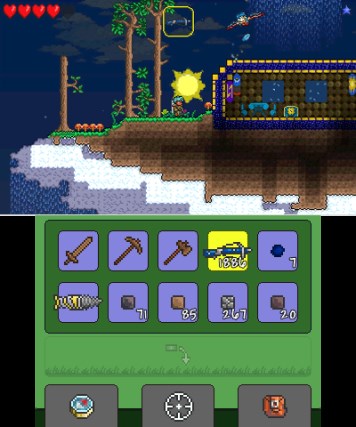 One more video has come in containing off-screen footage of Terraria on 3DS with sound. Take a look at it below.