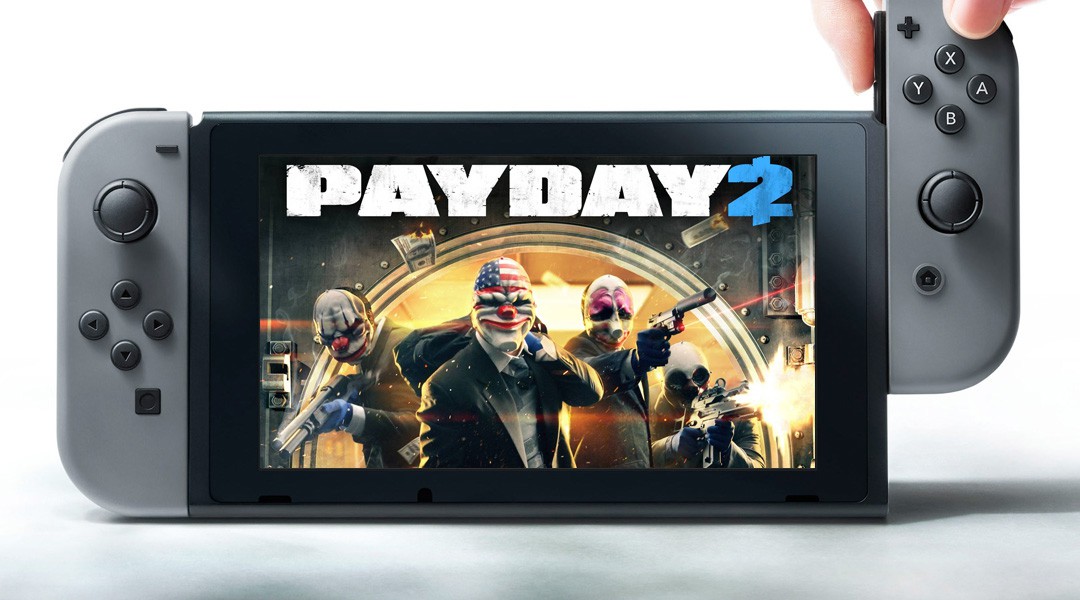 Those who were expecting the Switch version to be updated will be disappointed to hear that Overkill is essentially done with the game. Explaining the decision to move on from what's offered on Nintendo's console, developer Overkill explained that "the transfer of the game over to the Switch-platform was not made in-house and would require significant further investments to happen."
Overkill stated: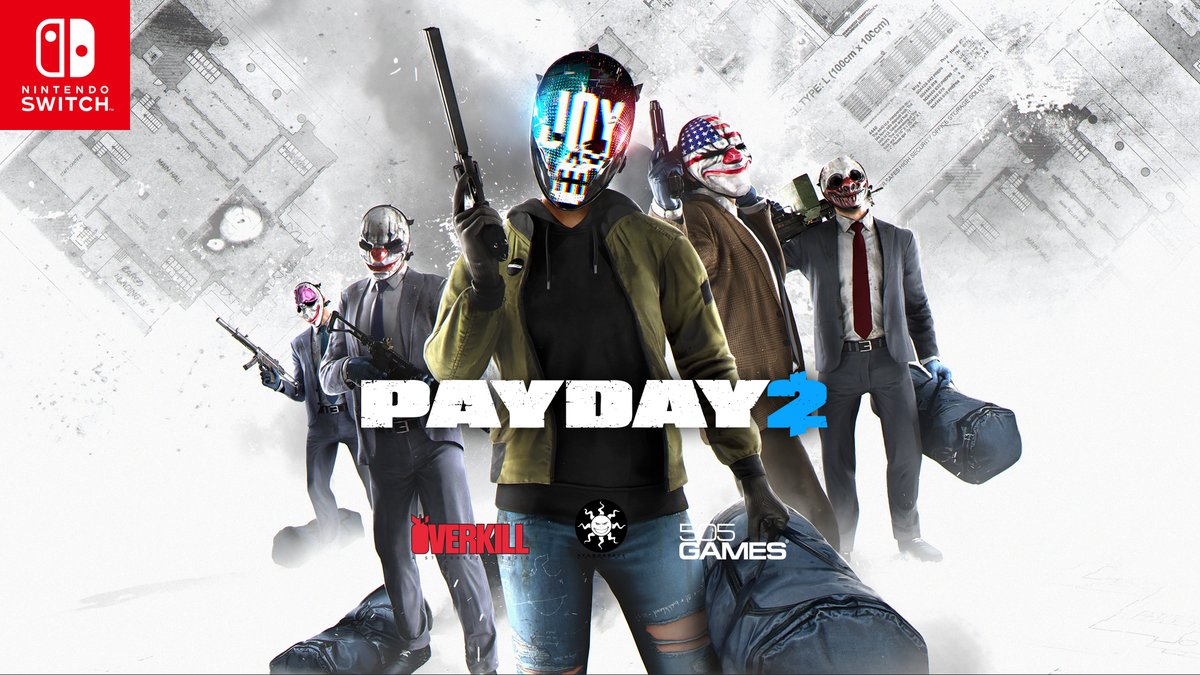 Payday 2 finally landed on Switch this week (late last week for folks in Europe). Digital Foundry is back again to look at how the game is from a technical perspective, and unfortunately, the optimization here is lacking compared to its console counterparts.
Digital Foundry first tackles resolution. When docked, Payday 2 runs at 1600×900 and 720p in portable mode.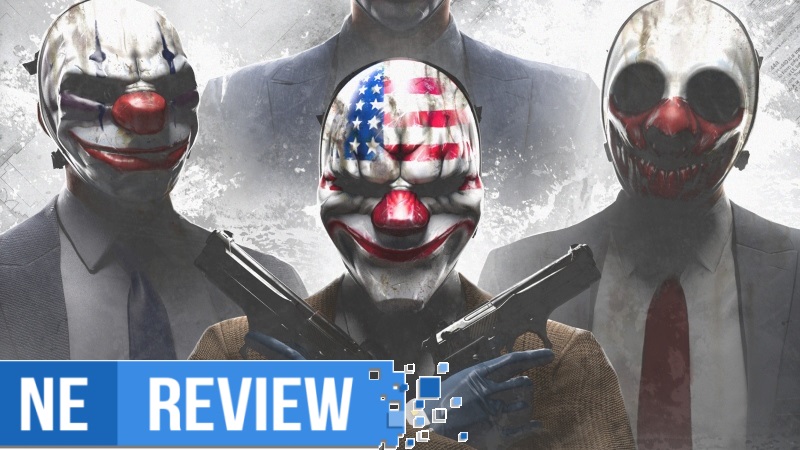 System: Switch
Release date: February 27, 2018
Developer: Overkill Software / Sumo Digital
Publisher: Starbreeze
---
Payday 2 originally released in 2013 on most major consoles of the time, all except for the Wii U. It only took a short five years for it to eventually come to a Nintendo system, and so we have Payday 2 on the Switch. Over the past few months, we've seen some excellent ports of games onto this system, so it seemed the recipe for perfection was falling into place for this team-based heist shooter. Unfortunately, something that should've been super sweet ended up just a little too sour.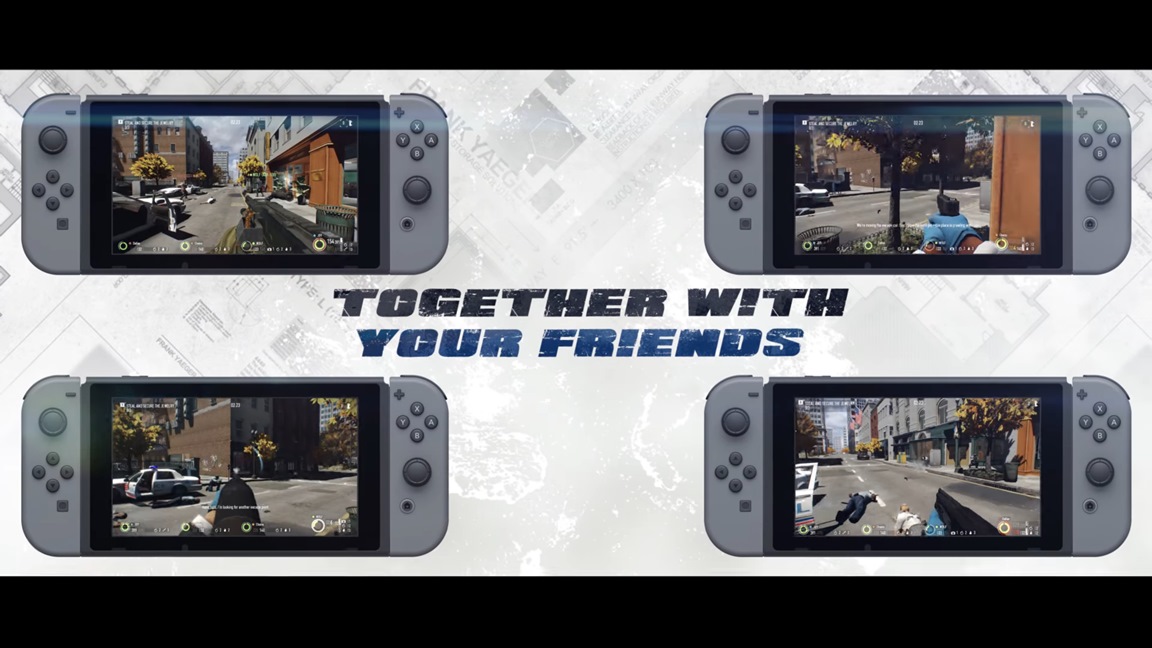 Payday 2 has arrived for Switch in Europe, with the North American release set for Tuesday. Watch the official launch trailer below.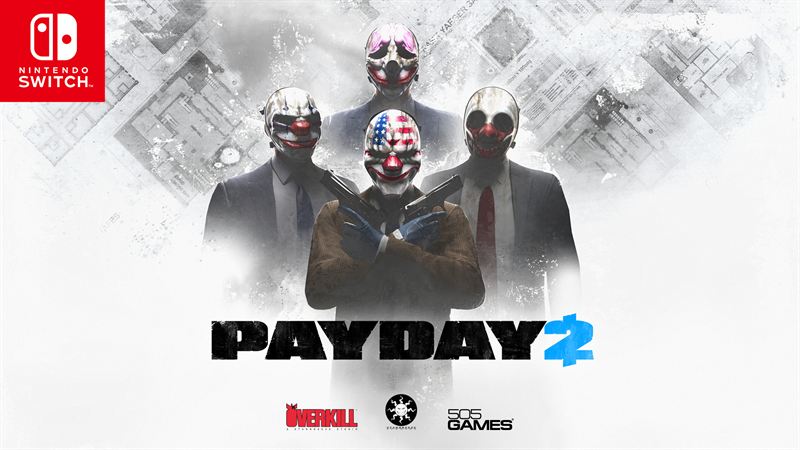 As things stand now, Payday 2 has no voice communication option on Switch. That's a rather important deal given how integral communicating with other players is to the experience.
For its part, Starbreeze Studios does hope to offer voice chat in the future. A spokesperson told Kotaku: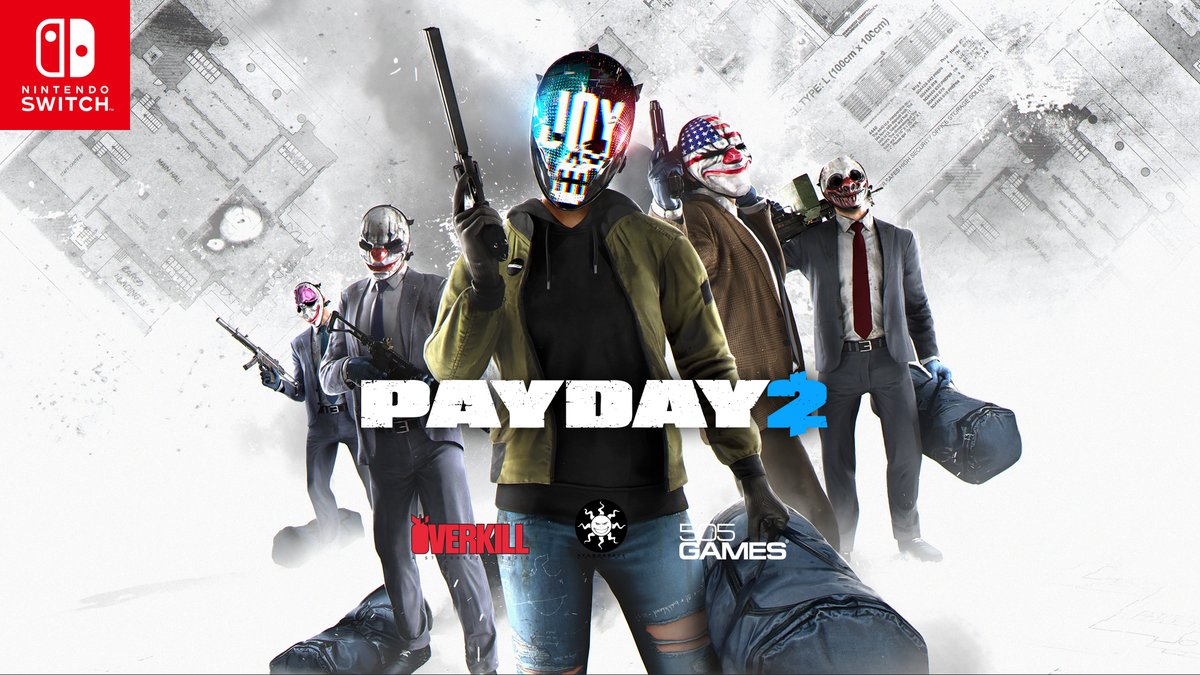 Here's something interesting about Payday 2 for Switch. It seems that development was largely handled by Sumo Digital, as opposed to Overkill Software.
Sumo is specifically listed in the game's credits: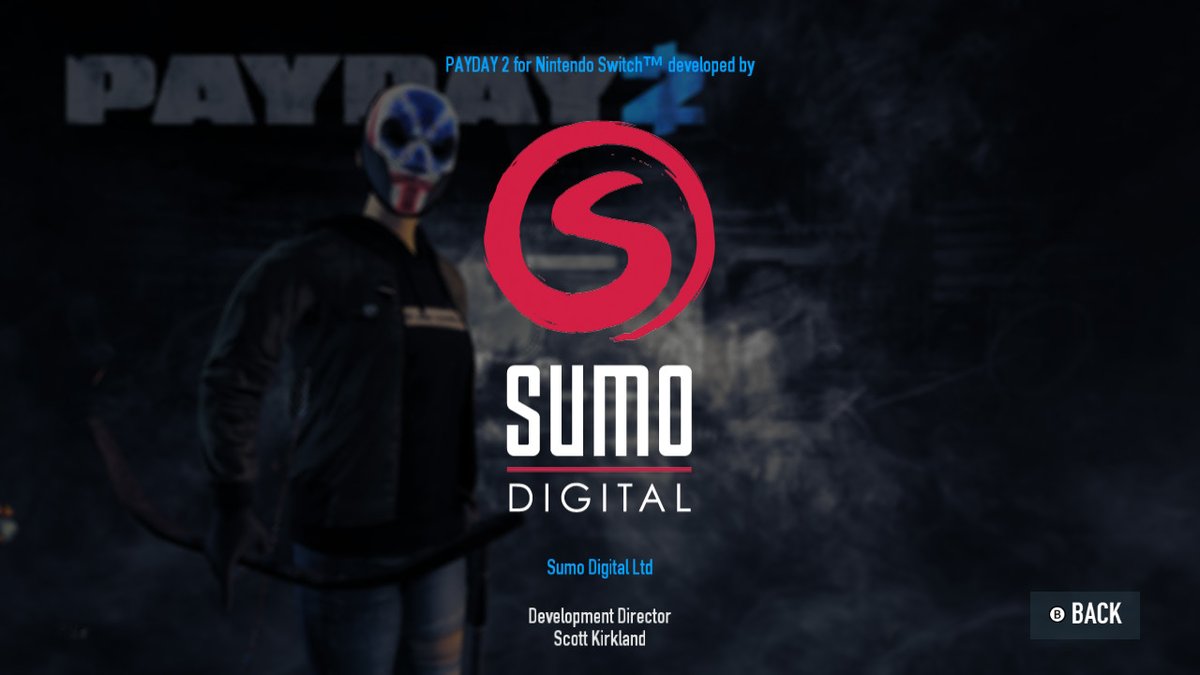 Sumo Digital released Snake Pass on Switch last year. The team is also behind the Sonic racing titles.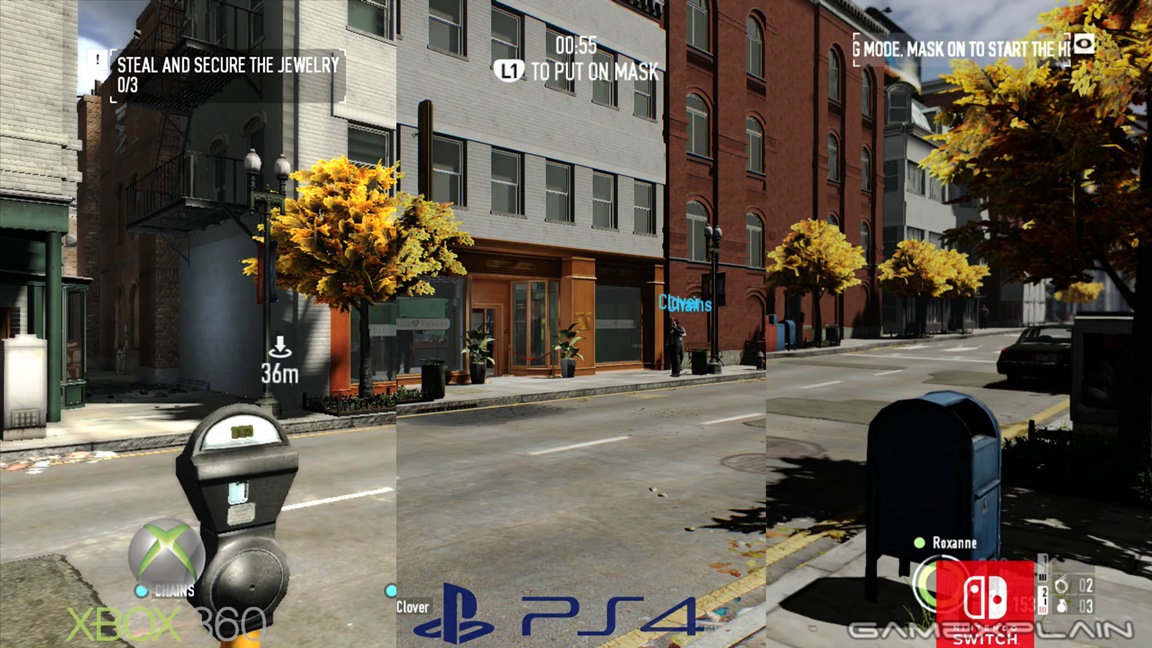 A new video from GameXplain compares the Xbox 360, PlayStation 4, and Switch versions of Payday 2. We're able to see how all three stack up in terms of loading, as well as their visuals. View the full comparison below.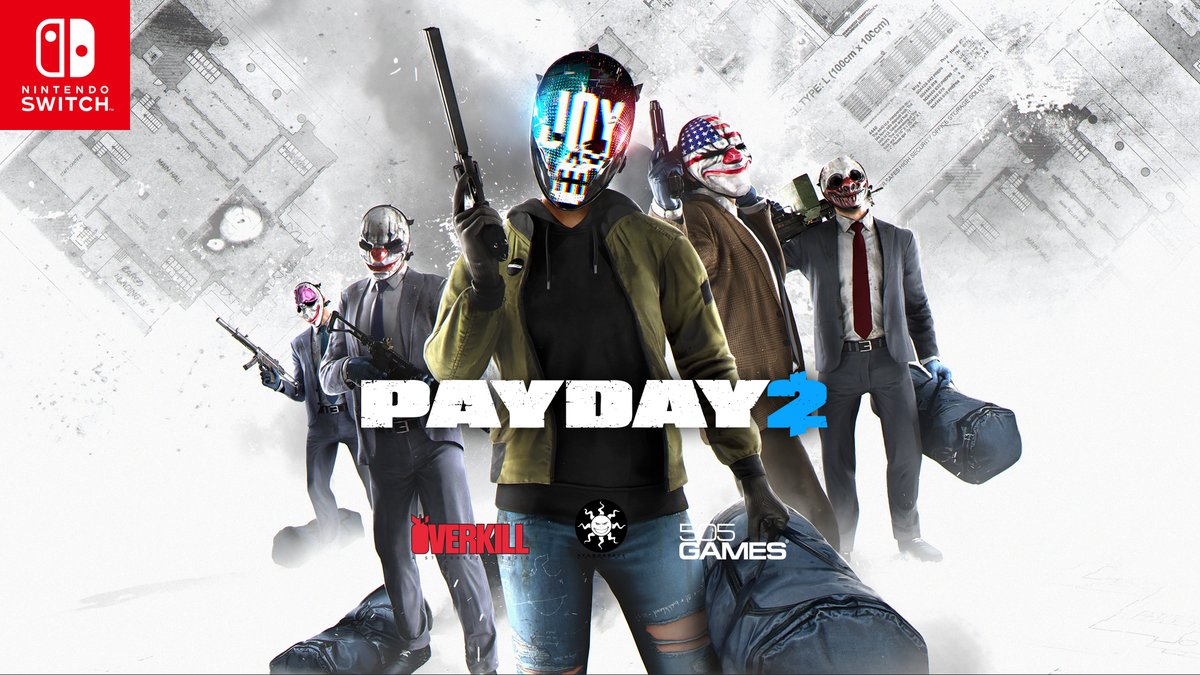 More footage has emerged for Payday 2 on Switch, this time showing how the game looks in handheld mode. You can see a couple of videos below.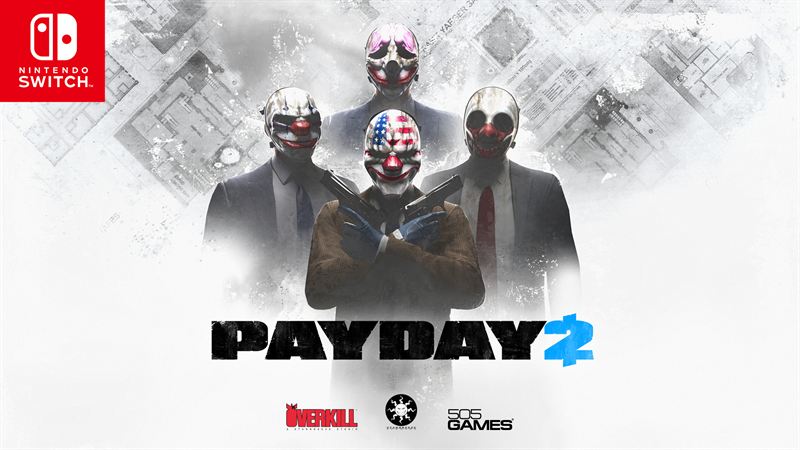 We finally have a proper look at Payday 2 running on Switch with a lengthy gameplay video. You can see over 20 minutes of footage below.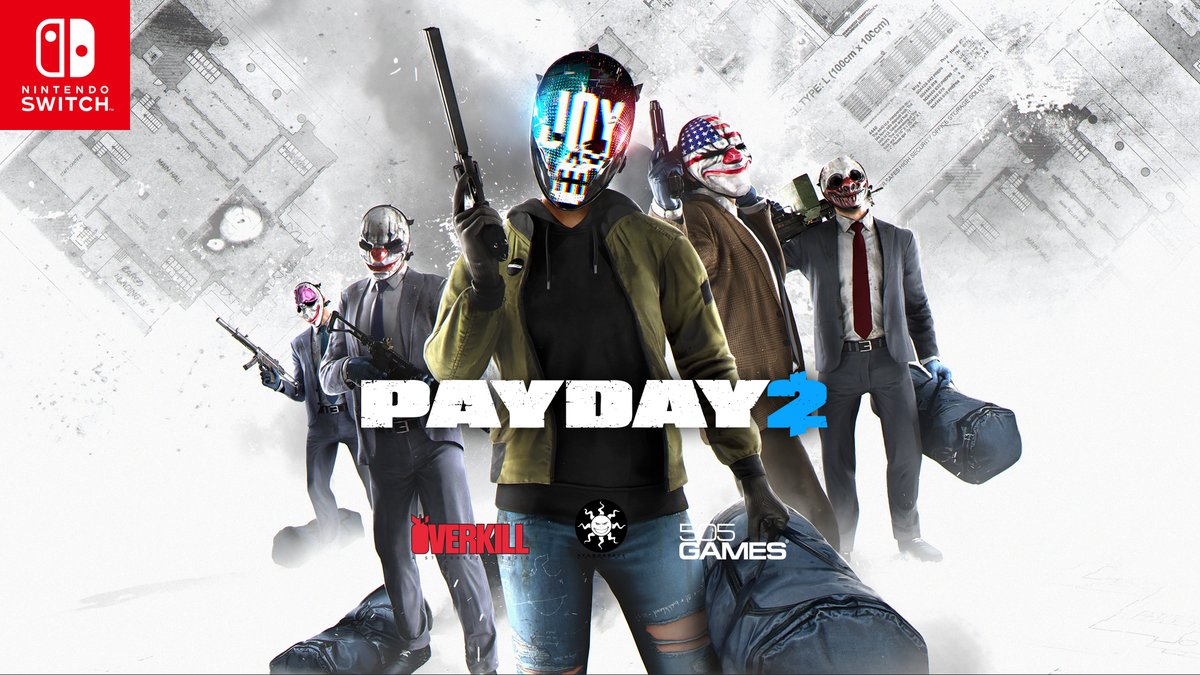 Just ahead of its launch later this week, there's been some confusion as to which version of Payday 2 is ending up on Switch. Polygon has now received clarification straight from publisher Starbreeze.
Starbreeze says that Payday 2 will have content up through the "Most Wanted" update – so around mid-2017. That means Switch is one update behind other consoles, which are in turn slightly behind the primary PC edition. This was done in order to have Payday 2 ready for Switch in early 2018, though more content updates are promised for the future.