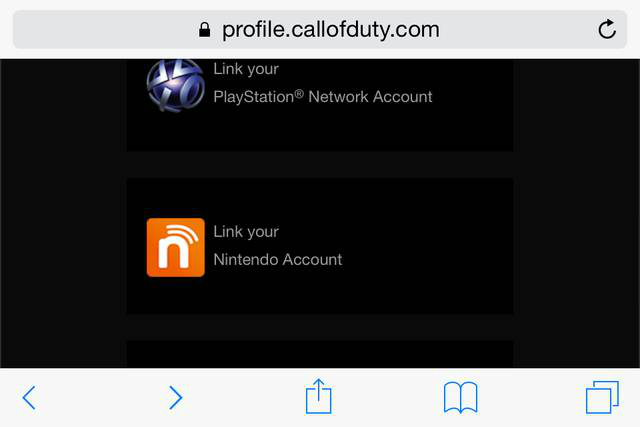 Update 2: Perhaps there's a tiny bit of hope after all? It's not too much to go on, but take a look at this excerpt from a Eurogamer article:
"We're working on Xbox One, PS4 and PC. That's it," he (Treyarch studio head Mark Lamia) added. As for other platforms such as PlayStation 3, Xbox 360 and – stop smirking at the back – Wii U? We were directed to Activision, which said it had no further platform announcements at this time.
Lamia didn't explicitly say that Black Ops III isn't in the works for Wii U. With Nintendo versions, Activision has announced those after the initial Call of Duty reveals. But we've never seen a case in which PlayStation 3, Xbox 360, and Wii U versions were confirmed at a later date. Is that's what's going to happen this time around? I really have no clue anymore. It won't be fun if we're waiting months to find out if a Wii U version is/isn't happening!
---
Update from Brian (4/26): Bumping this to the top. I don't usually like talking about "x game not coming to Wii U" unless a developer explains/comments on the situation, so I'll leave this here instead.
Call of Duty: Black Ops III was speculated as possibly coming to Wii U, but it seems as though it won't be happening. The official website says that it's only for the PlayStation 4, Xbox One, and PC.
---
In a strange turn of events, despite Wii U seemingly being dropped from Call of Duty support, Nintendo Network IDs have shown up at CallofDuty.com for you to link your profile with.
It's interesting to note that with the recent announcement of Black Ops III, and the fact it's Treyarch's turn to develop this year's title – who's also responsible for every Call of Duty to make it to the Wii U – this leads to speculation that we could possibly be seeing Black Ops III make an appearance on Nintendo's console despite missing 2014's Advanced Warfare by Sledgehammer Games.
A couple of months back, Call of Duty: Advanced Warfare was seen briefly in Target's database for Wii U, and though it's not out of the question that the Wii U could be getting it this year instead of Black Ops III considering Treyarch handled the Ghosts port from Infinity Ward, it would also be impractical to have Treyarch working on two games simultaneously, not to mention marketing an older title when the interest has quickly passed would be a tough thing to sell (looking at you, Watch Dogs).

What do you make of this? Would you like to see Black Ops III make it to the Wii U this year? Let us know your thoughts in the comments below!
Activision has prepared a new behind the scenes trailer for Guitar Hero Live. Watch it below.
Last week, Activision finally announced the next entry in the Guitar Hero franchise titled "Guitar Hero Live". If you're interested in learning more about the game, check out the comprehensive fact sheet below. There are plenty of details for the uninformed!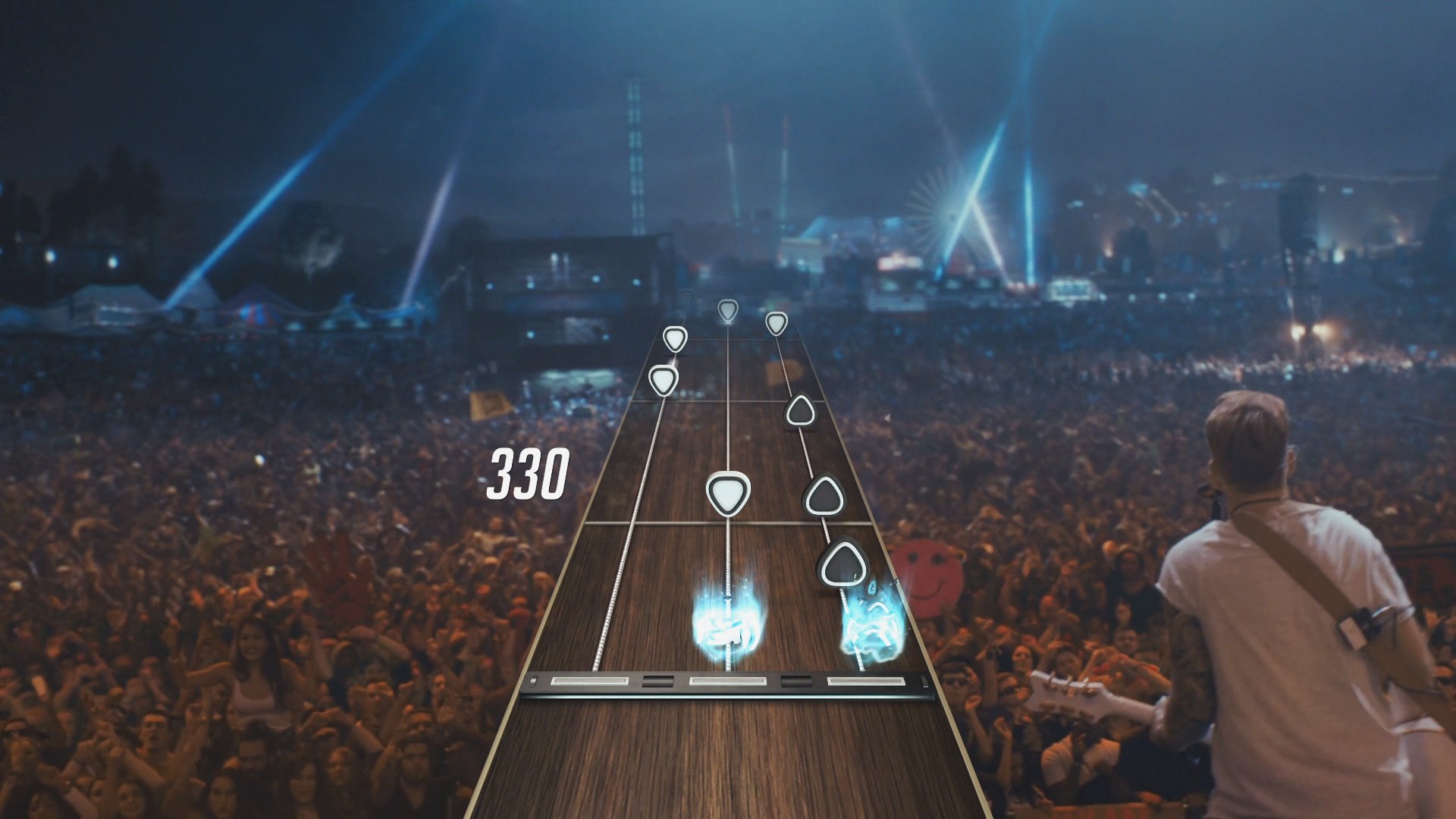 Polygon was recently given an opportunity to go hands-on with Guitar Hero Live, and published an extensive report about the game. We've rounded up a ton of details below, though you can find the full article here.
– Fist-person perspective live-action video
– Always online music
– Game comes with one guitar
– In development for about 3 years
"Guitar Hero created this pop culture phenomenon. Really, I would argue, it was one of the first titles to transcend our entire category and become this household name. But it's been a while. It's been five years since the last release. There's so much emotion and passion around the Guitar Hero brand at the company. It's something we always intended to bring back, when we had that legit innovation that would transform the way you play the game in a fundamental way. It's taken until now to have that. FreeStyle delivered that vision. I believe this truly is the reinvention of Guitar Hero." – Tyler Michaud, senior director of product management at Activision
"We always knew, like Tyler said, if we ever brought Guitar Hero back it had to be because we came up with some great innovation and made some big changes. The way we started it, we took it right to its core, its base. We said, what was it about Guitar Hero that was so cool in the first place? Why did it become the game it became?" – Jamie Jackson, creative director and studio head at FreeStyleGames
– The team was examining the game and plastic controller, and felt they could make mastering the game easier/deeper with a more prolonged experience
– The new guitar keeps the whammy bar and strummer of the original
– This version shifts all of the buttons to the top of the neck
– Controller has 6 buttons in 2 rows of 3
Activision released the first set of screenshots from Guitar Hero Live. You can find them below.
We also have a look at the new guitar controller: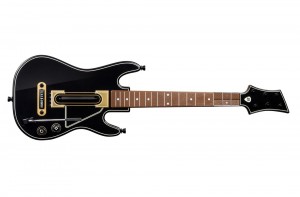 The Wii U may be missing out on Rock Band 4, but Activision is filling the music gap with Guitar Hero Live. Following plenty of speculation, the game was made official today – and we also know that it's bound for Nintendo's console.
Guitar Hero Live is being developed by DJ Hero creator FreeStyleGames. There are a couple of new gimmicks in this entry, including a first-person view.
Here's the full rundown: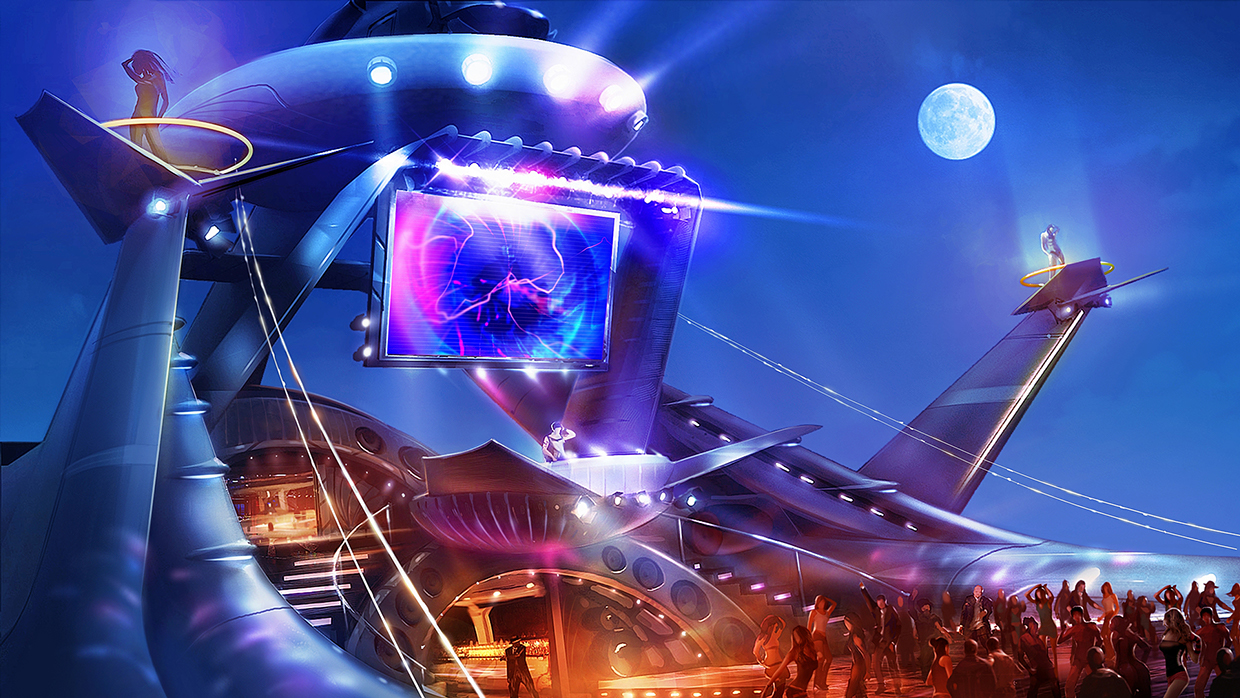 Zoë Mode, in partnership with Activision, was once working on DJ Hero: After Party. The game was slated for Wii, PlayStation 3, and Xbox 360.
DJ Hero: After Party was intended to be "an alternative approach to the formula", according to Unseen64. A developer who worked on the project said that it "had a very different vibe to it than the other games", with a more " relaxed and laid back" vibe.
For whatever reason, Activision did not go further with DJ Hero: After Party and rejected the pitch in October 2009. However, the publisher held on to their concepts – some of which were used in DJ Hero 2.
Thanks to Jake for the tip.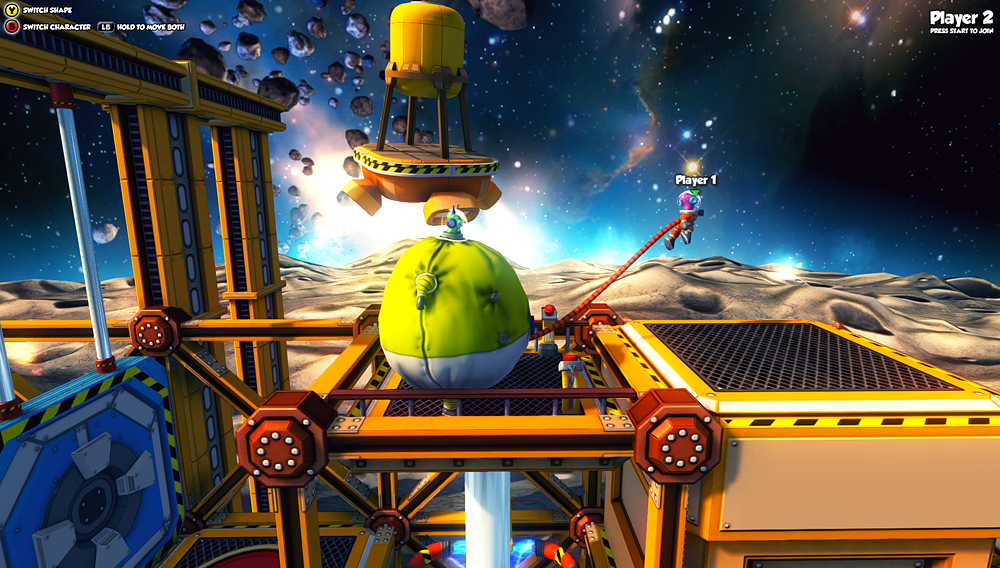 Shiftlings from Rock Pocket Games and Activision/Sierra could be coming to Wii U, assuming a listing from PEGI is accurate. The classification board added an entry into its database for the apparent Wii U version on February 10.
Check out an overview and trailer for Shiftlings below. We'll try to find out if Sierra can confirm PEGI's listing.
In this physics based, puzzle platformer you control two, not so bright but lovable, alien space janitors which are the main attraction in an intergalactic reality tv-show without their knowing. While we watch over their shoulders, they are supposed to solve different small tasks on five themed worlds with ten levels each and they are ready to do pretty much everything, from jumping on each-other, to dragging and dropping and using that tube till it bursts.

The fun twist is that those two are connected by an air hose through which they can shift their size which is crucial to survive the hazardous challenges the two get thrown into. As helpful as the tube can be it will also provide additional challenges.