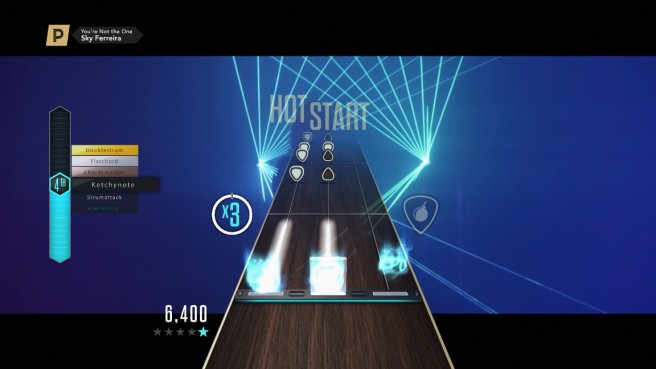 Guitar Hero Live has been updated with another round of content. Playable live performance from Fall Out Boy at KROQ Almost Acoustic Christmas 2015 and a new Premium Show called Pop Power! are accessible in GHTV.
The new tracks that are now are as follows:
Fall Out Boy Live from KROQ Almost Acoustic Christmas 2015
* Fall Out Boy – Irresistible (Live)
* Fall Out Boy – Centuries (Live)
* Fall Out Boy – Uma Thurman (Live)
Pop Power!
* 5 Seconds of Summer – She Looks so Perfect
* Sheppard – Geronimo
* Sky Ferreira – You're Not the One
Source: Activision PR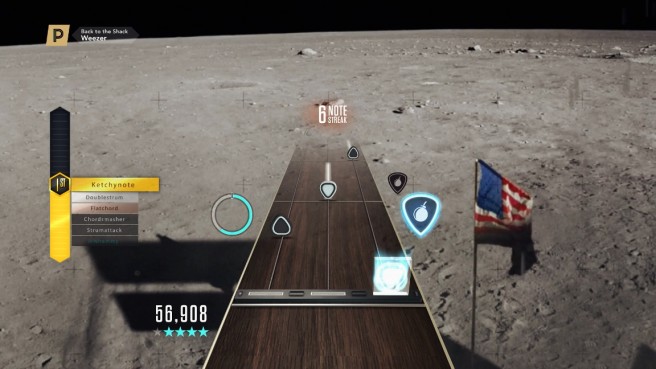 Guitar Hero Live is adding another round of tracks via GHTV. That's thanks to three new Premium Shows, all of which are out today.
Here's the full lineup:
Rock Till You Drop!
* Weezer – Back To The Shack
* Joe Satriani – Shockwave Supernova
* Nickelback – Get 'Em Up
AAA Metal
* Marilyn Manson – Deep Six
* Bring Me The Horizon – Down
* Pierce The Veil – Bulls in The Bronx
Indie Pop Hits
* Little Daylight – Mona Lisa
* COIN – Run
* The Colourist – We Won't Go Home
Source: Activision PR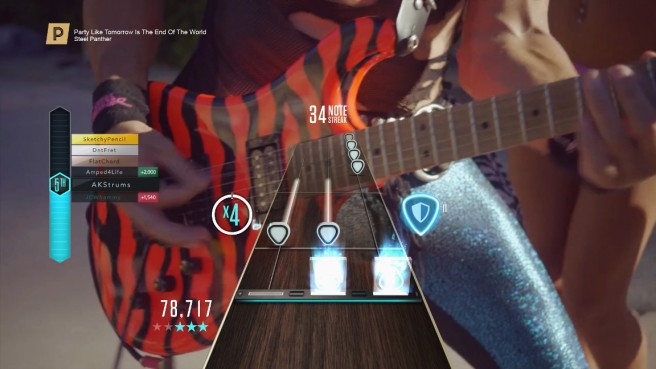 Another round of content has been added to Guitar Hero Live. In GHTV, three tracks from The Dead Weather are playable:
Be Still (Live)
I Feel Love (Every Million Miles) (Live)
Let It Through (Live)
Activision is also adding six more tracks via two Premium Shows: Party Party Party! and Nothing But Classics. The new tracks that are also now available are as follows:
Party Party Party!
– Andrew WK – Party Hard
– Twin Atlantic – Fall Into the Party
– Steel Panther – Party Like Tomorrow Is The End of the World
Nothing But Classics
– Pat Benetar – You Better Run
– Loverboy – Working For The Weekend
– Survivor – Children of the Night
Source: Activision PR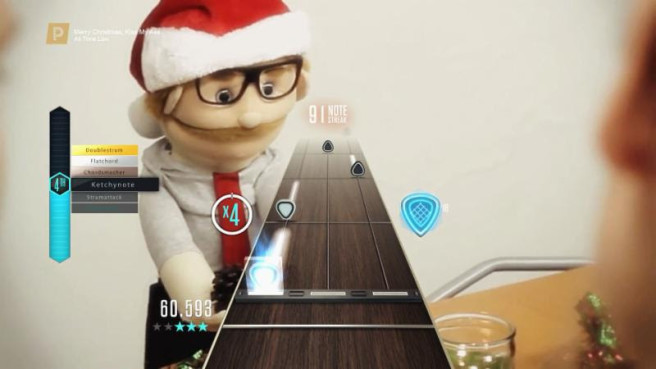 Guitar Hero Live has added a dose of Christmas-themed tracks via two new Premium Shows: Christmas Rocks! and Rock the Halls. It's now possible to play the following songs through GHTV:
Christmas Rocks!
The Killers – The Cowboys' Christmas Ball
The Raveonettes – The Christmas Song
The Darkness – Christmas Time (Don't Let the Bells End)
Rock the Halls
All Time Low – Merry Christmas, Kiss My Ass
The Killers – A Great Big Sled (ft. Toni Halliday)
The Darkness – I Am Santa
Source: Activision PR

On Wednesday, Guitar Hero Live will be adding 28 new playable tracks through the GHTV on-demand list. There will also be six new tracks in the GHTV Premium Shows. In total, Guitar Hero Live will feature 300 songs across GH Live and GHTV.
New tracks
Judas Priest – Living After Midnight
Amaranthe – Drop Dead Cynical
Primus – Jerry Was a Race Car Driver
Robert Palmer – Addicted To Love
Chevelle – Face To The Floor
Rage Against the Machine – Killing In The Name
Godsmack – 1000hp
Jack White – Sixteen Saltines
Sleeping With Sirens – If You Can't Hang
Tenacious D – Rize of the Fenix
Walk The Moon – Shut Up And Dance
Scott Weiland & The Wildabouts – Modzilla
Audioslave – Like A Stone
Five Finger Death Punch – The House of the Rising Sun
Heart – What About Love?
Huey Lewis and the News – Heart and Soul
Great White – Rock Me
The Outfield – Your Love
Cinderella – Shake Me
Lower Than Atlantis – Here We Go
Neon Trees – I Love You (But I Hate Your Friends)
Rush – Fly By Night
Sammy Hagar – I Can't Drive 55
The Amazing Snakeheads – Here It Comes Again
Jake Bugg – Slumville Sunrise
Kings of Leon – Supersoaker
R.E.M. – Shiny Happy People
The Glitch Mob – Can't Kill Us
New Premium Show Tracks
Dance Meets Rock
Zedd – Stache
The Prodigy – Nasty
Knife Party – Centipede
On Tour 2015
Escape the Fate – Issues
Black Veil Brides – Heart of Fire
Atreyu – So Others May Live
Source: Activision PR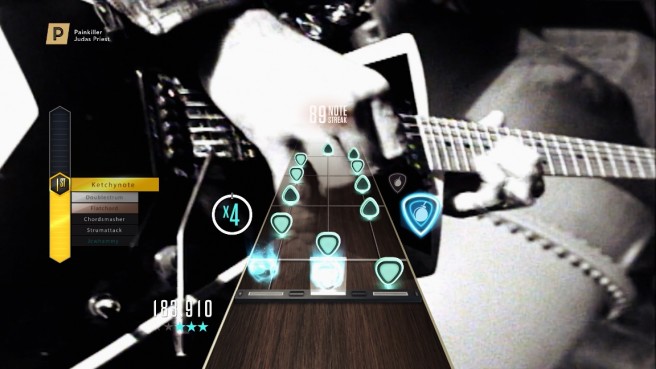 Guitar Hero Live has added new songs from Rival Sons, a rising rock band from Southern California. Those tracks are as follows:
Keep On Swinging (Live)
Pressure and Time (Live)
Electric Man (Live)
Along with songs from Rival Sons, other new music videos are now playable in GHTV today, including new tracks from System of a Down, Judas Priest and more, via the Lords of Metal and Pop Punk Perfection premium shows. They are:
Lords of Metal
System of a Down – Toxicity
Judas Priest – Painkiller
Bullet For My Valentine – Tears Don't Fall
Pop Punk Perfection
Sum 41 – Fatlip
Four Year Strong – Just Drive
Tonight Alive – Lonely Girl
Finally, before 2015 ends, Activision will introduce more playable live footage from the Guitar Hero Live launch party, including tracks from Weezer and Grizfolk.
Source: Activision PR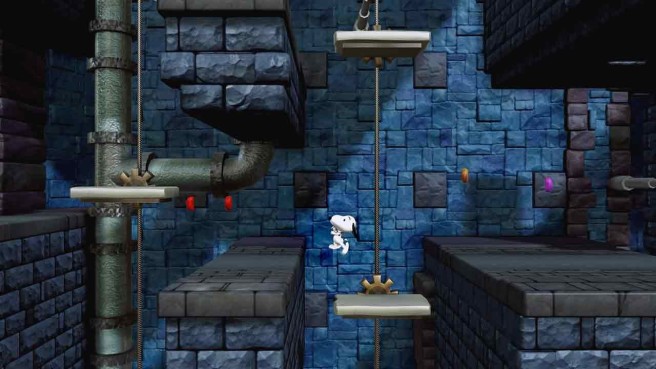 Another round of footage from The Peanuts Movie: Snoopy's Grand Adventure has gone live, this time specifically showing the Wii U version. View the new video below.