Activision has prepared a new behind the scenes trailer for Guitar Hero Live. Watch it below.
Last week, Activision finally announced the next entry in the Guitar Hero franchise titled "Guitar Hero Live". If you're interested in learning more about the game, check out the comprehensive fact sheet below. There are plenty of details for the uninformed!
Activision released the first set of screenshots from Guitar Hero Live. You can find them below.
We also have a look at the new guitar controller: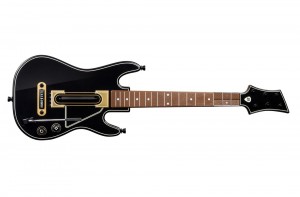 Thanks to Jake for the tip.