There has been one new Skylanders game each year since 2011. So naturally, a new entry in the franchise is due out sometime in 2015.
Activision announced during its latest financial results conference call yesterday that an "innovative" new Skylanders game is in development. It will launch later this year.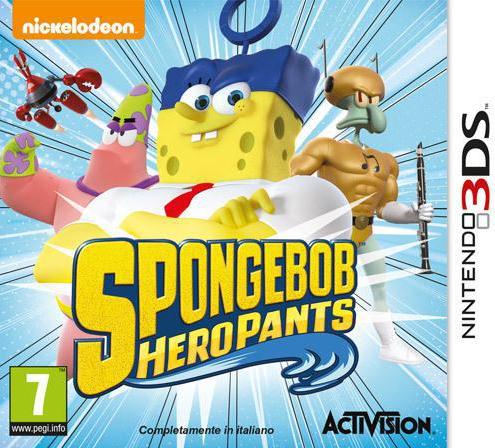 Update: We now have clarification that the North American launch is set for February 3. The European release is planned for March.
---
SpongeBob HeroPants is coming to the 3DS, Xbox 360, and PlayStation Vita, Activision has announced. The game is due out in March.
Here's the official overview of SpongeBob HeroPants:
All is not well in Bikini Bottom following the events of Paramount Pictures' The SpongeBob Movie: Sponge Out of Water, the new animated/live-action feature film hitting UK cinema screens on 27th March. SpongeBob's dreams are coming to life and altering space and time beneath the waves. SpongeBob must join forces with his friends to unlock their hidden abilities and put back the pieces of his shattered cartoon psyche. Along the way they'll visit alternate forms of Bikini Bottom as it is warped by SpongeBob's mind into prehistoric, war zone and candy-coated versions of the town.
SpongeBob HeroPants is an action-platformer featuring exploration, light puzzle, and combat elements. You'll be able to play as SpongeBob, Patrick, Squidward, Sandy, Mr. Krabs and Plankton. Each character can morph into a unique super-powered champion to solve challenges, unlock new areas, and defeat SpongeBob's crazy imagination. The game also includes boss battles, upgradeable skills, and hidden items.
Source: Activision PR
Activision and developer Heavy Iron Studios were once working on Family Guy: Back To The Multiverse for both Wii and 3DS. These two versions would have been very different, as they would have featured an isometric perspective.
Unseen 64 shares the following information:
We've already seen what Teenage Mutant Ninja Turtles: Danger of the Ooze looks like on consoles. Now you can view a few 3DS-specific screenshots!