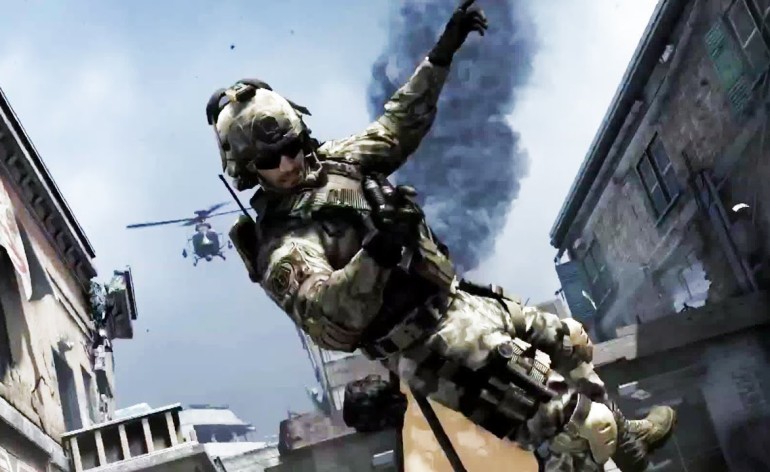 It's looking like the Wii U will be missing out on a fairly major feature included in Call of Duty: Ghosts.
Other versions contain a unique clan system so that players can create and join clans across multiple platforms. Activision's official FAQ for the feature, however, makes no mention of Wii U.
Clans in Call of Duty: Ghosts will include deeper in-game integration and more features, from in-game Clan Management and Clan–specific playlists to the all-new Call of Duty Clan Wars game mode available in the new Call of Duty app. This year also introduces cross-platform Clans, allowing players to create and/or join a single Call of Duty: Ghosts Clan across the following platforms: including Xbox 360, Xbox One, PlayStation 3, PlayStation 4 and Windows PC.
One fan decided to follow up with Activision's Dan Amrich on Twitter after noticing the Wii U's absence in the FAQ. Unfortunately, Amrich's words weren't too encouraging.
@BagirovEmmanuel I am basing it on this document, which does not list Wii U as supported by the Clans system: http://t.co/81ZKyYCOuF

— Dan Amrich [1oS] (@OneOfSwords) October 29, 2013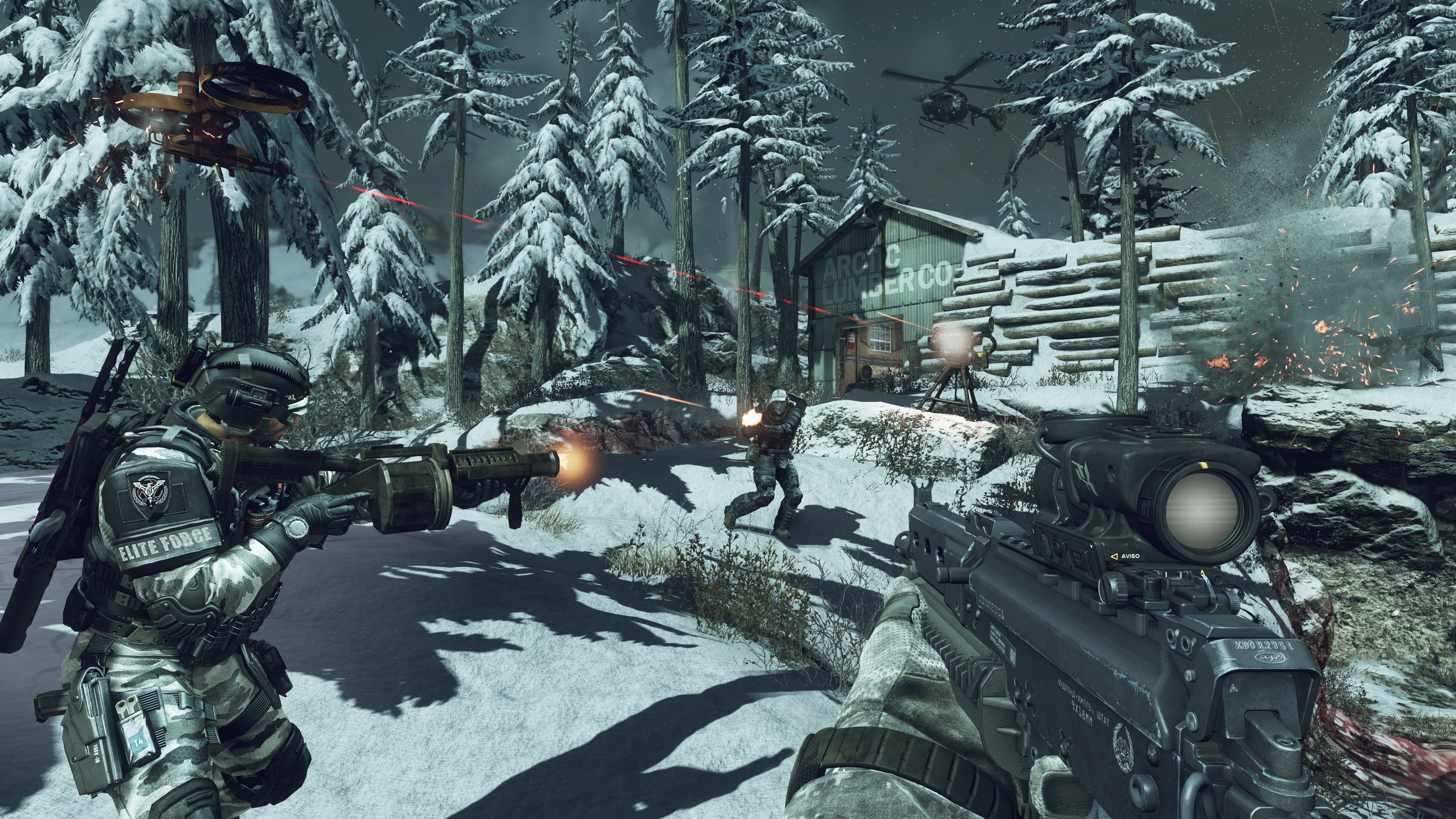 All multiplayer maps as well as modes included in Call of Duty: Ghosts have been outed.
First up, here's a complete listing of maps:
Chasm
Flooded
Free Fall (Bonus Map)
Freight
Octane
Overload
Prison Break
Seige
Sovereign
Stonehaven
Strikezone
Stormfront
Tremor
Warhawk
Whiteout
And here's the full lineup of modes along with their official menu descriptions:
Blitz – Make it to the portal on the enemy's spawn point.
Cranked – Kill enemies before the timer ends. Each kill restarts the timer.
Domination – Capture and hold the flags. Every two seconds a flag is held, the team gets a point. First team to 200 points wins.
Free-for-All – Every man for himself. First player to 30 kills is the winner.
Grind – Recover dog tags and take them to the objective marker to score for your team.
Hunted – Available in both team and free-for-all. Resources are limited. Fight for control of weapon drops to gain superiority.
Infected – Eliminated players become Infected. Last player to survive when the timer ends wins.
Kill Confirmed – Recover dog tags to gain points for your team. First team to 100 points wins.
Search and Destroy – Teams take turns defending or trying to destroy the objective. Every player has
Search and Rescue – Teams take turns defending or trying to destroy the objective. Recover dog tags to allow or deny respawns.
Team Deathmatch – Kill players on the enemy team. First team to reach score limit wins.
Most had expected Call of Duty: Modern Warfare 4 to be this year's Call of Duty title. That didn't happen, as Activision ended up revealing Ghosts. But what about the future of the Modern Warfare sub-series?
For now, Infinity Ward doesn't intend to continue on with Modern Warfare. Community manager Tina Palacios, speaking with OXM, said the following when asked about the similarites between the Ghosts and Modern Warfare title/logo art:
"With the storyline, we knew that we wanted to end the Modern Warfare franchise, and we wanted to go in a new direction. I can say that our focus and only focus is on Ghosts right now as it is, and we have no other plans at this time… when we were creating Ghosts, we really got inspired by Ghost from Modern Warfare 2, just by how he looks.

"It made sense for these soldiers we have in Ghosts who want to hide their identities would have the same masks and face paint. I think it would be safe for me to say that just knowing the characters from our previous games didn't have a backstory, that's what really pushed us forward. We thought we need to really establish that."
The full weapons list for Call of Duty: Ghosts thanks to Twitter user @Espadah_. You can find the full rundown below, along with images.
Assault Rifles
SC-2010
SA0-805
AK-12
FAD
Remington R5
MSBS
Honey Badger
ARX-160
BXniHLkCQAEWVRB
Light Machine Guns
Ameli
M27-IAR
LSAT
Chain SAW
BXnkVSsCUAIg2QF
Sub-Machine Guns
Bizon
CBJ-MS
Vector CRB
Vepr
K7
MTAR-X
BXniM2VCUAAkSUo
Shotguns
Bulldog
FP6
MTS-255
Tac 12
BXnkg4WCIAAvtYc
Sniper Rifles
USR
L1155
Lynx
VKS
BXnkaM5CUAASTek
Marksman Rifles
IA2
Mk 14 EBR
MR-28
SVU Dragunov
First images from Call of Duty: Ghosts' new mode, Extinction, have leaked online. Players can access the new mode by completing the campaign, apparently. You can find a few shots showing Extinction above.