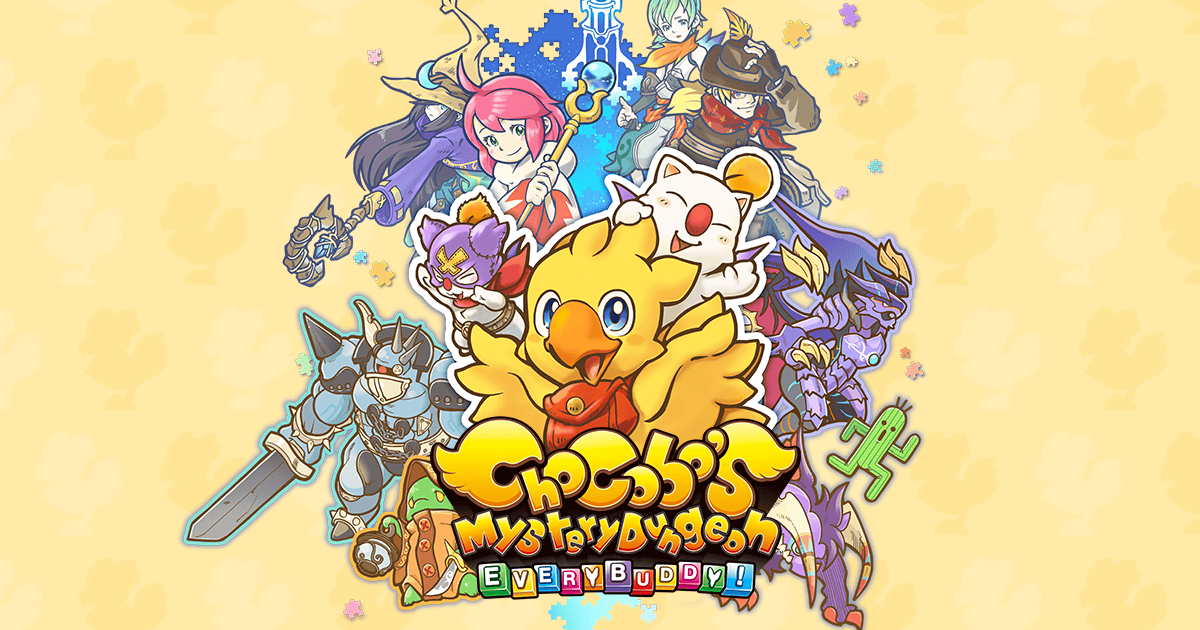 As mentioned earlier today, Chocobo's Mystery Dungeon Every Buddy was featured during a Square Enix live stream. Footage wasn't the only thing featured shared since there was also talk about why the Wii / DS game was brought back, plus information on removed and modified elements.
Here's the full rundown, courtesy of Gematsu: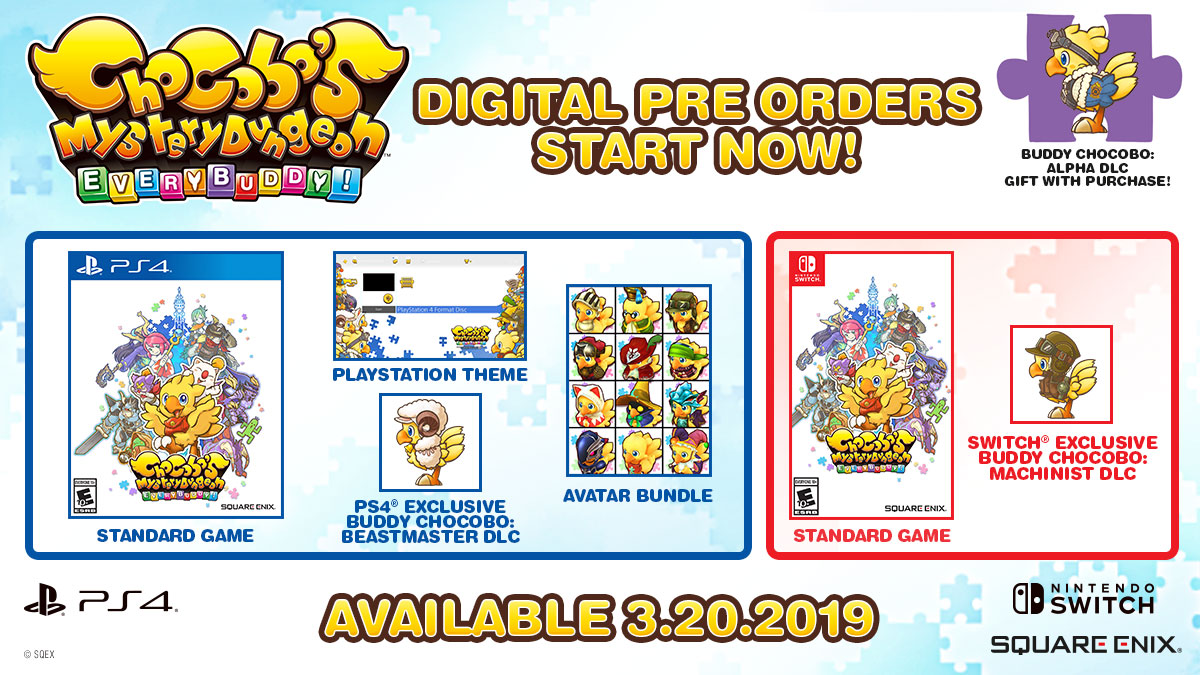 Square Enix has published a new announcement covering the latest news for Final Fantasy IX, Final Fantasy VII, and Chocobo's Mystery Dungeon Every Buddy! on Switch. We've included it below.
Fans and new players alike can celebrate the arrival of classic FINAL FANTASY titles on modern platforms starting with today's arrival of FINAL FANTASY IX on the Nintendo Switch system, the Xbox One family of devices including Xbox One X, and Windows 10. The release is followed closely by Chocobo's Mystery Dungeon EVERY BUDDY! launching March 20 and FINAL FANTASY VII releasing on March 26.

Originally released in 2000, FINAL FANTASY IX is a thrilling tale of love, war, magic and self-discovery. Newcomers and veterans alike can experience legendary moments with Zidane, Vivi, princess Garnet and others with modern enhancements on the Xbox One, Nintendo Switch, and Windows 10, including high-definition movies and character models, auto-save functionality and more.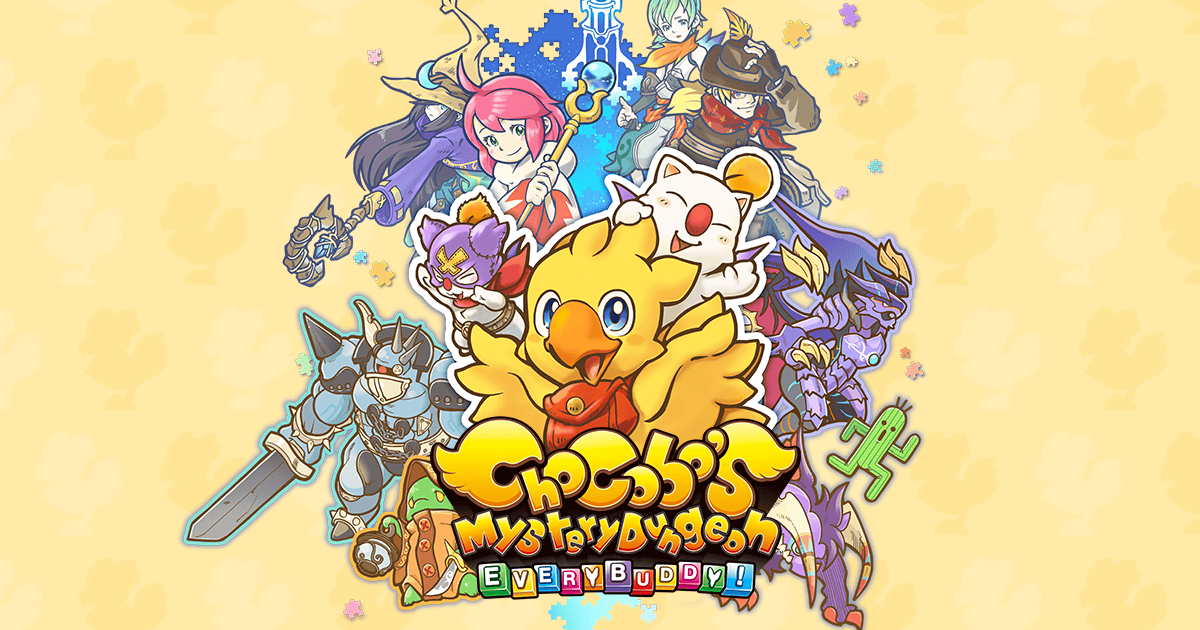 Ahead of its launch next month, Chocobo's Mystery Dungeon Every Buddy! has received a new gameplay trailer. View it below.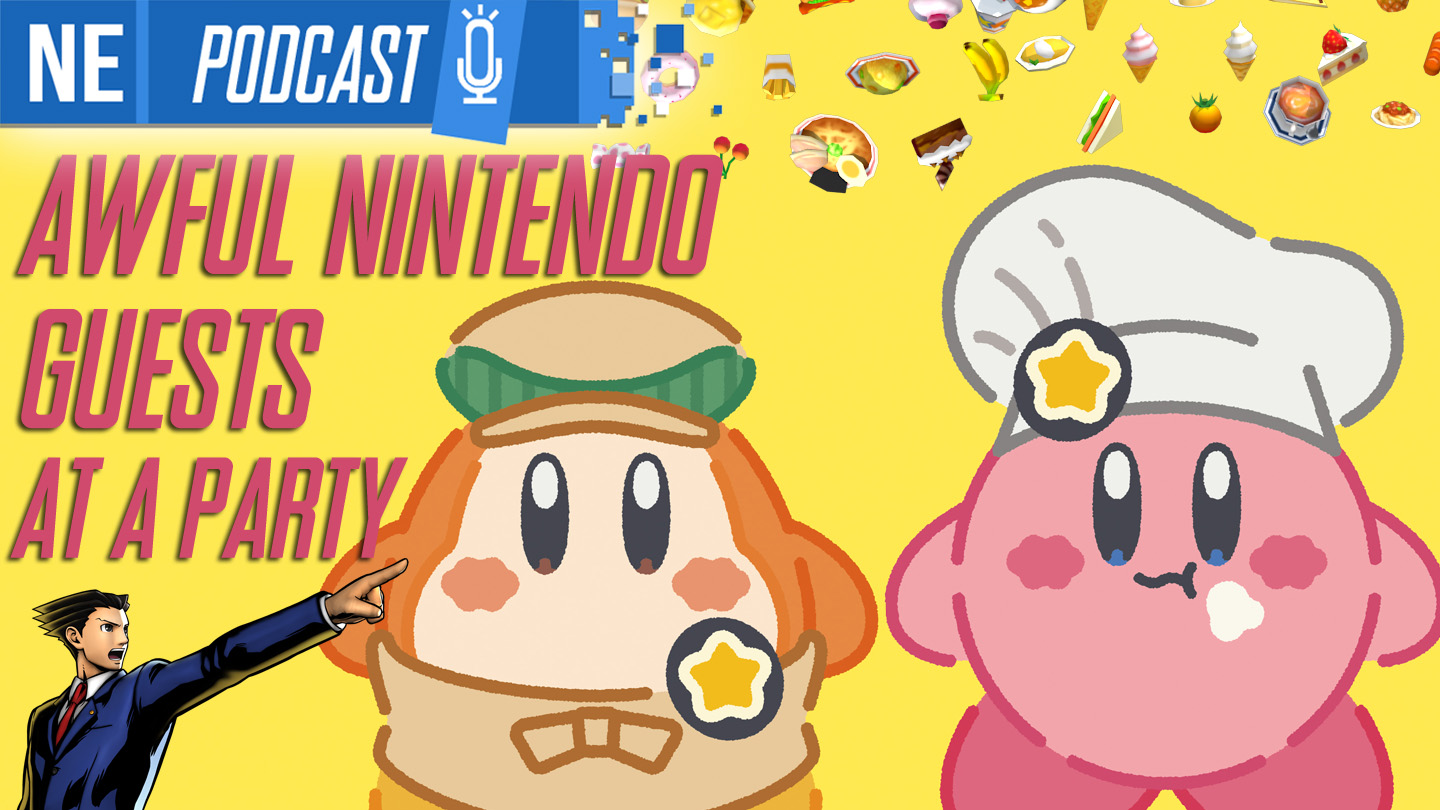 What up, kids and squids?!
This week on NEP we've got lots of news on the roaring success of Smash and Switch, JRPGs galore, and Oni and Galen duke it out over OPINIONS. Plus, an awesome listener email asking whom we would invite to a Xmas party. Would you rather be at Oni's party or Galen's?
Check out the timestamps and our email address below where you can send us your listener mail!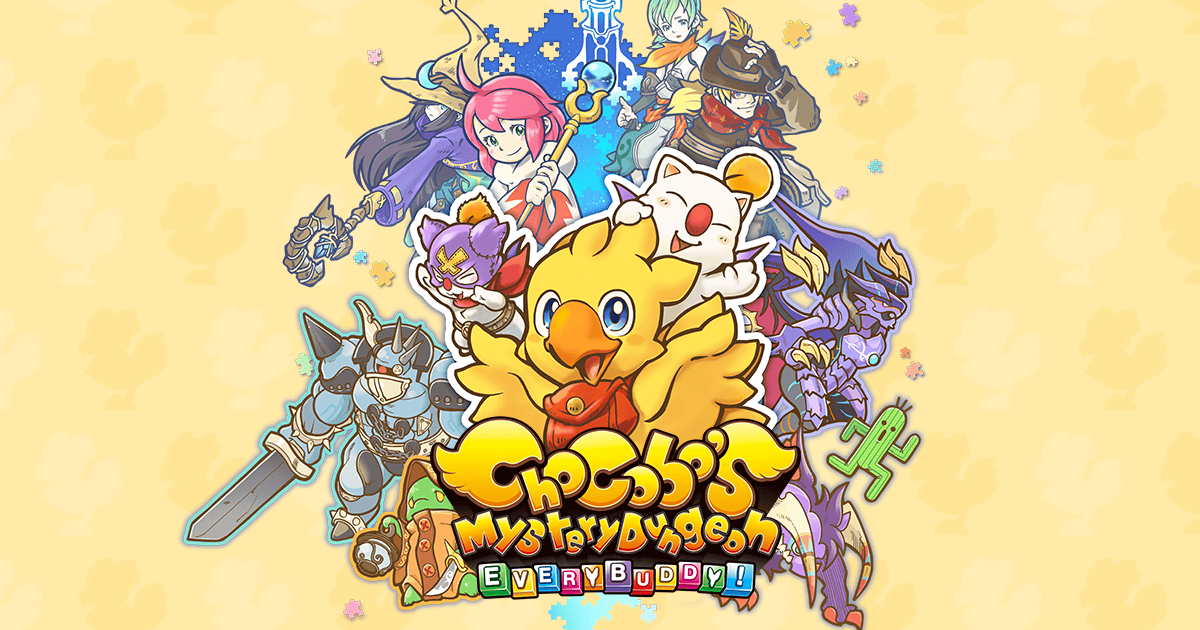 Square Enix held a stage show for Chocobo's Mystery Dungeon Every Buddy at Jump Festa 2019, which came with a new round of footage. Check out the full recording below.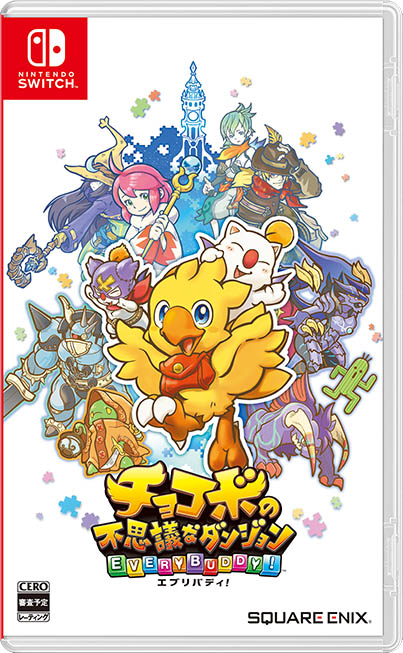 Square Enix has posted the Japanese boxart for Chocobo's Mystery Dungeon Every Buddy. Have a look at the packaging image above.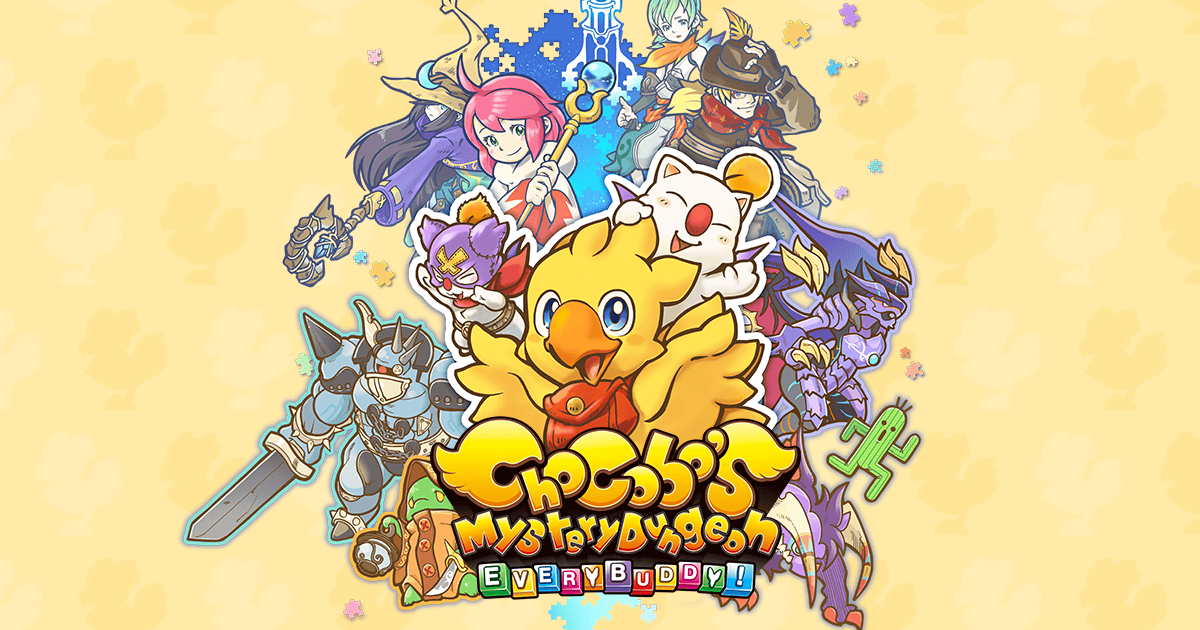 Square Enix published a new batch of details for Chocobo's Mystery Dungeon Every Buddy today covering characters, gameplay, and more. We also have a Japanese release date trailer. Find everything rounded up below, courtesy of Gematsu.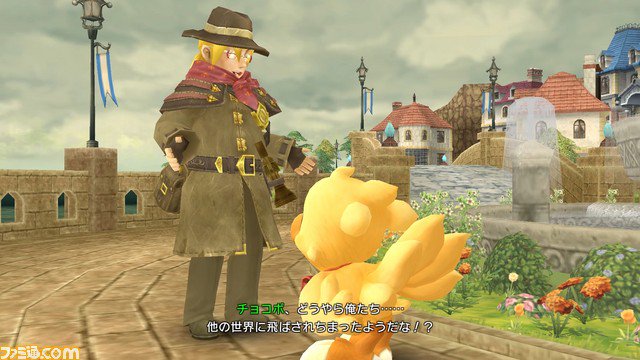 The latest issue of Famitsu has revealed that Chocobo's Mystery Dungeon Every Buddy! is set to be released in Japan on March 20, 2019. The remake of 2008's Final Fantasy Fables: Chocobo's Dungeon was previously announced for a Western release of "Winter 2018", so it seems likely that the Western versions of the game will also be pushed back slightly.
The magazine also revealed one new job class for your chocobo: Alpha, the chocobo from Final Fantasy XIV.
Finally, here are some of the voice actors and their roles in the game: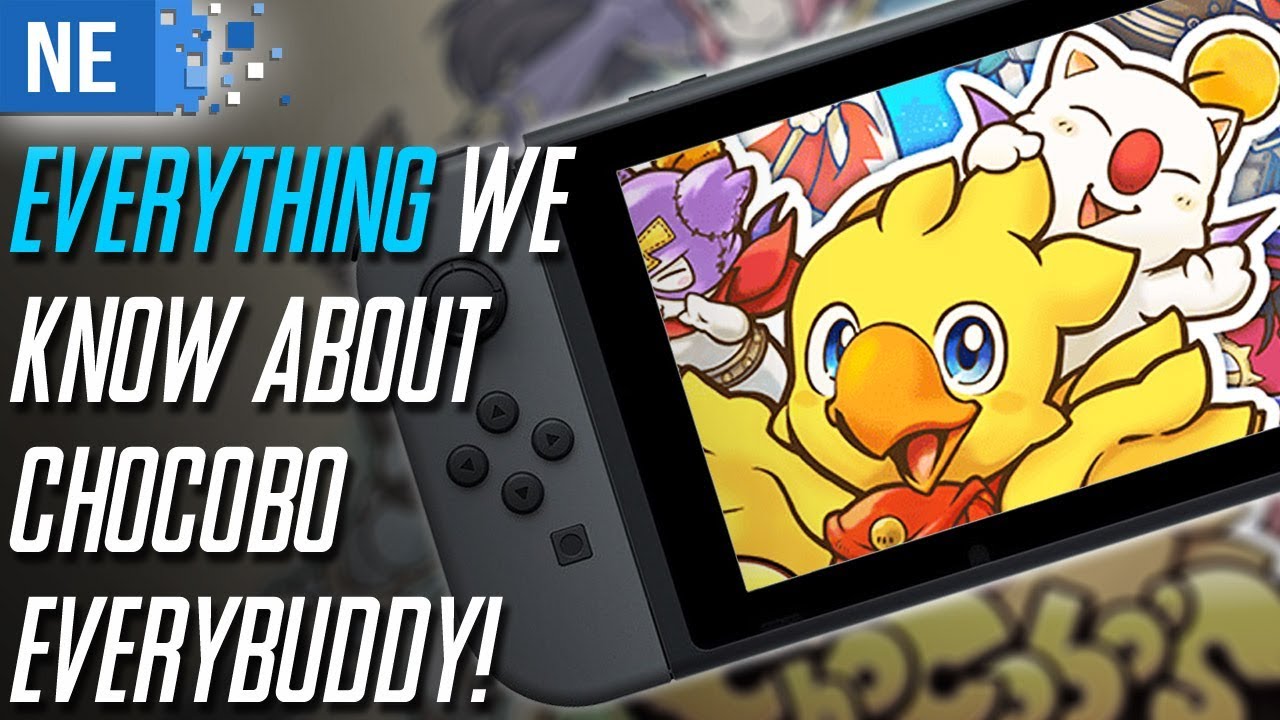 Originally a Wii game, Chocobo's Mystery Dungeon is making its way to the Switch. This time around, the game boasts a 2-player mode that is for "Every Buddy" and if you don't have a friend an NPC will accompany you on your voyage into the dungeons. There is plenty more that is new to this version and some questions that remained unanswered. Now grab your Gysahl Greens, for this Chocobo is hungry for information and is going to need all the stamina he can get.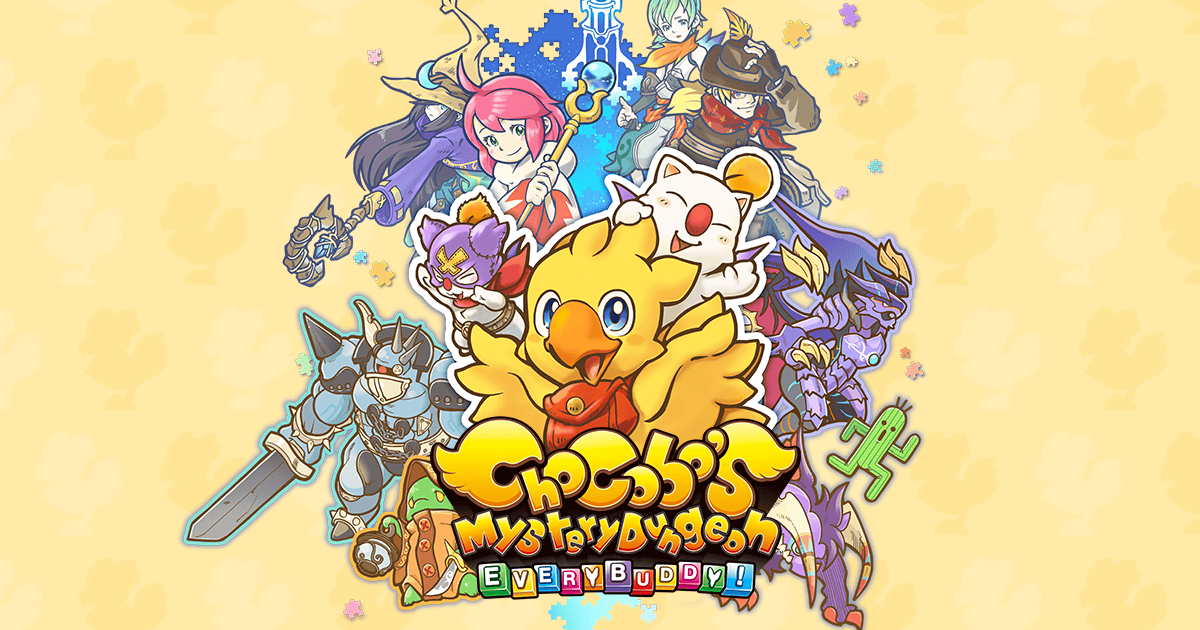 At the Tokyo Game Show today, Square Enix showed the first gameplay from Chocobo's Mystery Dungeon Every Buddy during a live stream event. We have the full recording below.