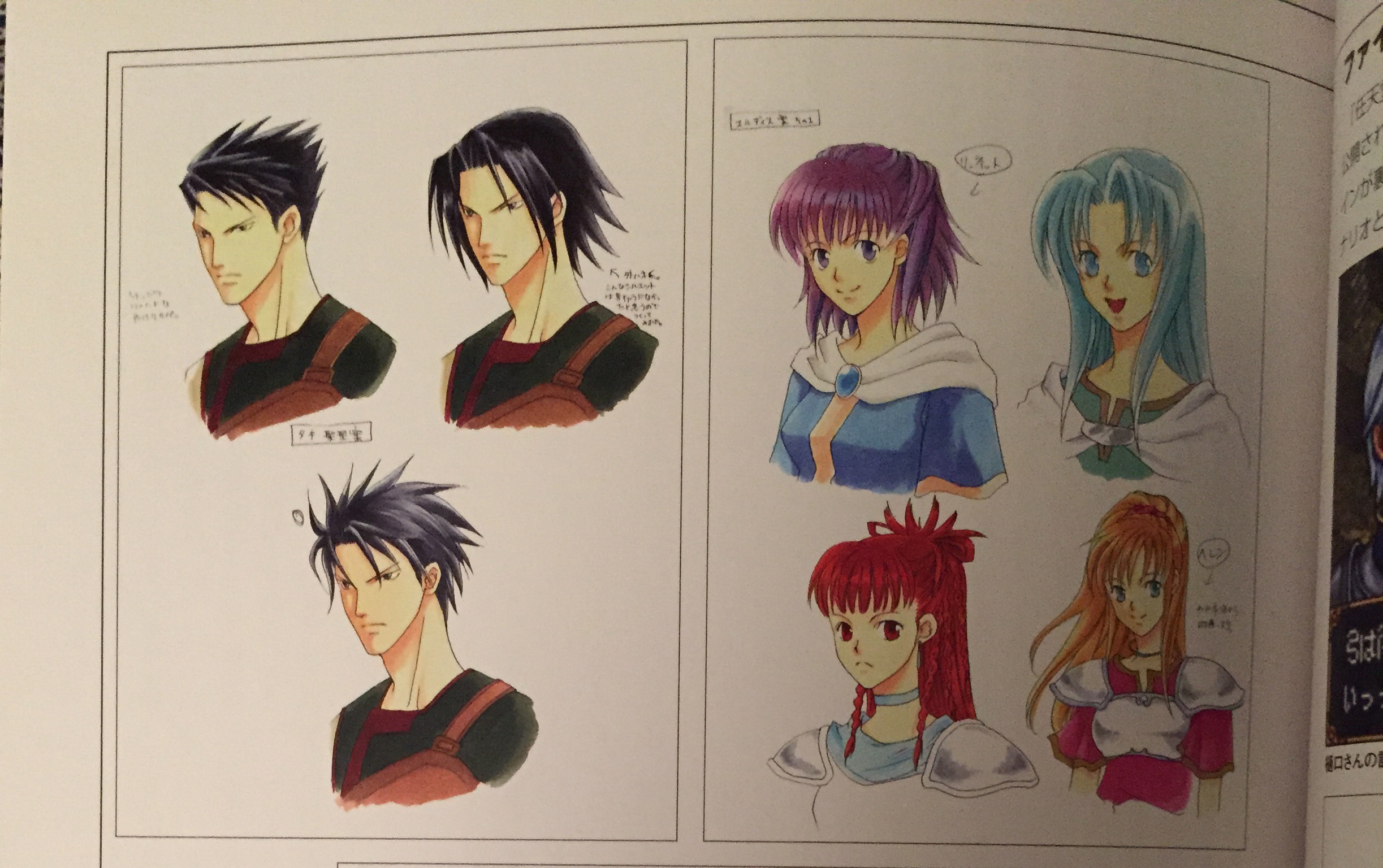 At one point, Nintendo was working on a new Fire Emblem game for the N64. Only a little information about the project was let out before its cancellation.
Now that the Making of Fire Emblem book is out in Japan, fresh details about Fire Emblem 64's development have emerged. You can find them rounded up below, along with concept art images. All translations come courtesy of Serenes Forest and Reddit's Microwaveit.
– The foundations of Fire Emblem 64 were used to develop Binding Blade for the GBA
– Fire Emblem 64 was titled "Maiden of Darkness"
– This was also the working title of Binding Blade when it was first unveiled
– Not much was carried over between Fire Emblem 64 and Binding Blade according to an interview with the developers
– In the middle of production for the N64 version of Maiden of Darkness, due to various structural changes, game planning basically had to start over from the beginning
– Roy remained the same
– Almost everything else about the game changed, including story and (almost) all other characters
– Since the target audience for the game became older, they had to recreate their protagonist to appeal to both kids and adults
– Karel was the only character from Maiden of Darkness to get carried over into Blinding Blade
– A character named Idoun also existed in both games, but only the name is consistent
– The appearance, personality, and role in-game are all different
– Concept artwork and a screenshot of Maiden of Darkness shown during Space World 2000 are in this post
– Images show an unnamed male called Taki
– Raigh, Ephraim, Eliwood (Ephraim's father), Aron, Bors and Owain dialogue is included in the book
– Eliwood, Raigh and Bors are names of characters from Binding Blade, although it's unclear if they're the same characters
– Ephraim shares his name with one of the Lords of The Sacred Stones
– Owain was later used as Eudes's English name in Awakening
– It's likely they're different characters, but their names were simply reused
– One of the earliest concept artworks for Roy had his name labelled "Ike"
– Ike was originally known as "Paris"
– This name was later used for his descendant in Awakening (Priam in the English version)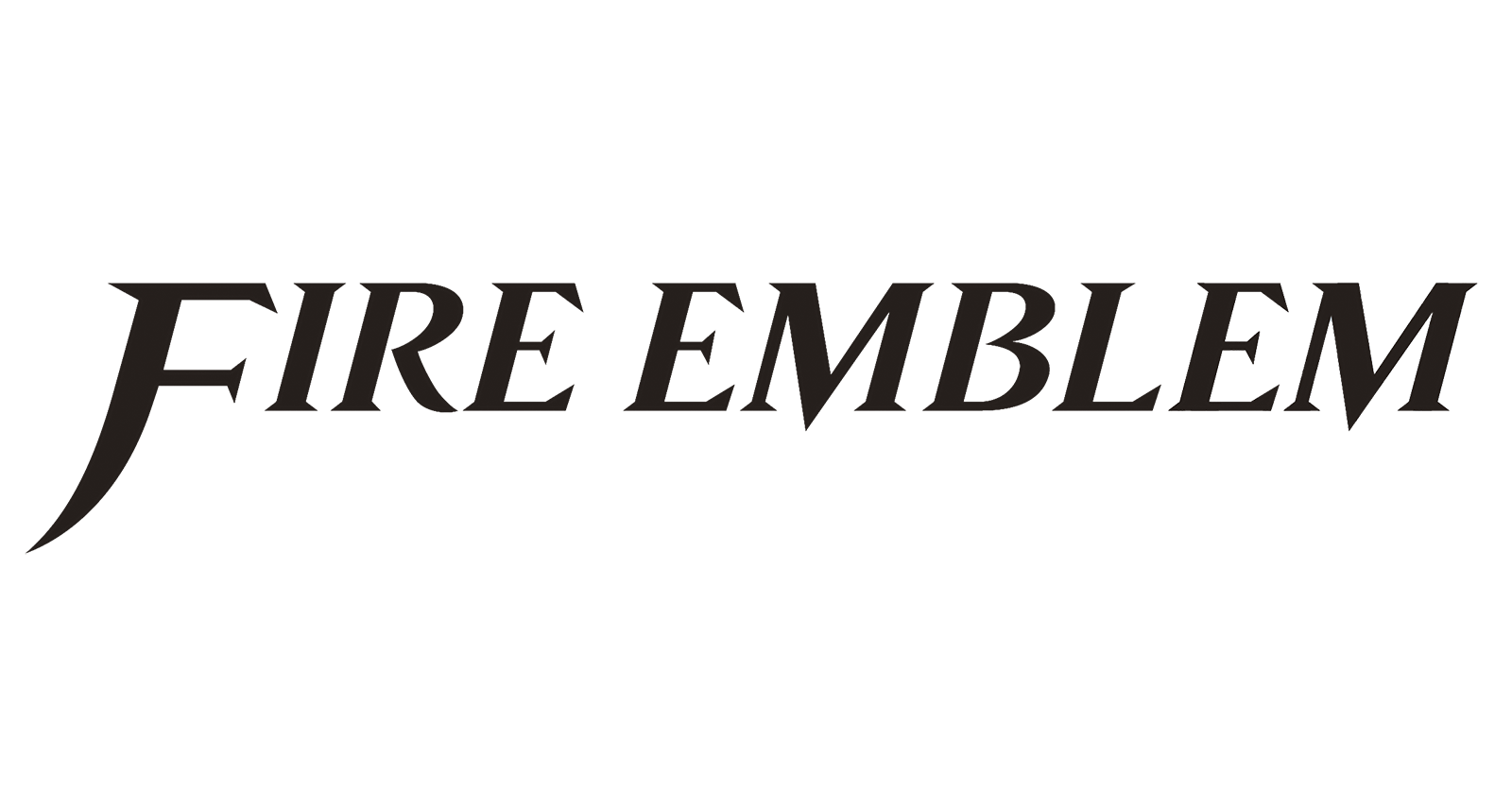 Update (11/9): Bumped to the top again. Updated cover is below from Amazon Japan.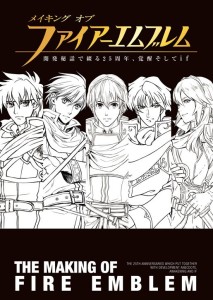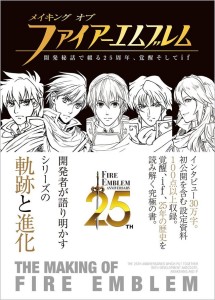 ---
Update (10/31): Bumped to the top. Here's the cover, courtesy of Nintendo Dream: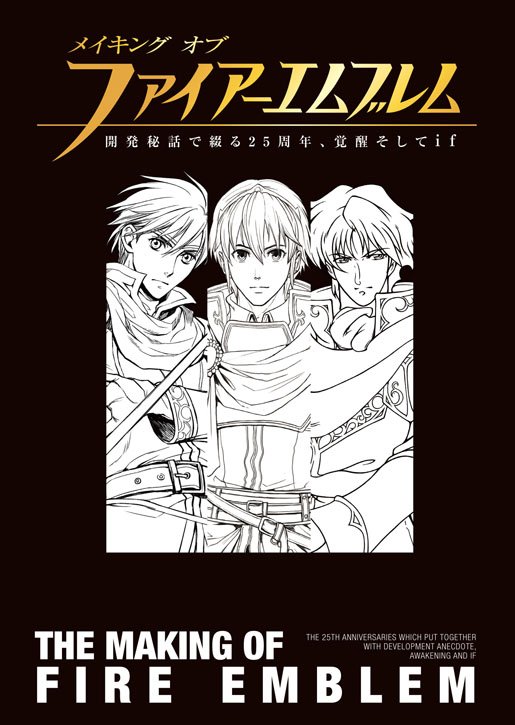 ---
Original (10/23): A special item is releasing in Japan to celebrate the 25th anniversary of Fire Emblem. On November 28, fans can pick up a "making of" book for 3,888 yen.
Amazon's product description notes that the book covers the evolution of the Fire Emblem series. It contains a ton of developer interviews (of which there are 300,000 written characters), more than 100 production materials with some that are being made public for the first time, and other goodies.
There's no word on the book heading west at this time. However, it can be pre-ordered on Amazon Japan here.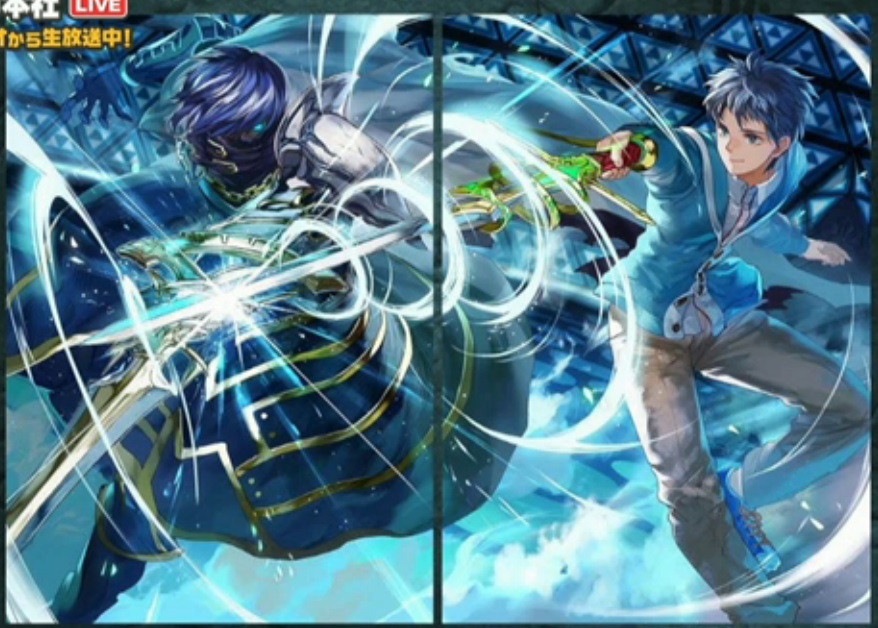 Fire Emblem 0 (Cipher) is still getting new series in Japan. On March 17, the fourth round of cards will be available.
Nintendo revealed some of the characters that will be included in the upcoming series during a live stream earlier today. Along with Mystery of the Emblem and Awakening, we now know that Genei Ibun Roku #FE will be represented as well.
– Hardin & Malliesia (Mystery of the Emblem)
– Cynthia & Donnell (Awakening)
– Chrom & Itsuki (Genei Ibun Roku #FE)
– Caeda & Tsubasa (Genei Ibun Roku #FE)
– Cain & Toma (Genei Ibun Roku #FE)
– Virion & Eleanora (Genei Ibun Roku #FE)
There are also plans to bring out a fifth series of Fire Emblem 0 (Cipher) cards. Micaiah from Radiant Dawn is confirmed, along with Roy from The Binding Blade.
Hit up the gallery below for a look at Fire Emblem 0's upcoming cards. Images include cards from series 3 (out next month in Japan), 4, and a tiny bit from 5.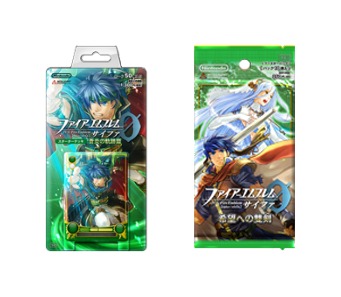 It was recently announced that the third series of Fire Emblem 0 (Cipher) trading card will be coming to Japan on December 10. Path of Radiance receiving a starter deck, and the Fire Emblem Fates: Invisible Kingdom cards will be shared in the booster.
The starter deck comes with 50 cards, a hero marker, play sheet, and rule book. Pricing is set at 1,300 yen.
Meanwhile, the booster packs come with 10 cards for 350 yen each. Consumers can also purchase 16 packs for 5,600 yen.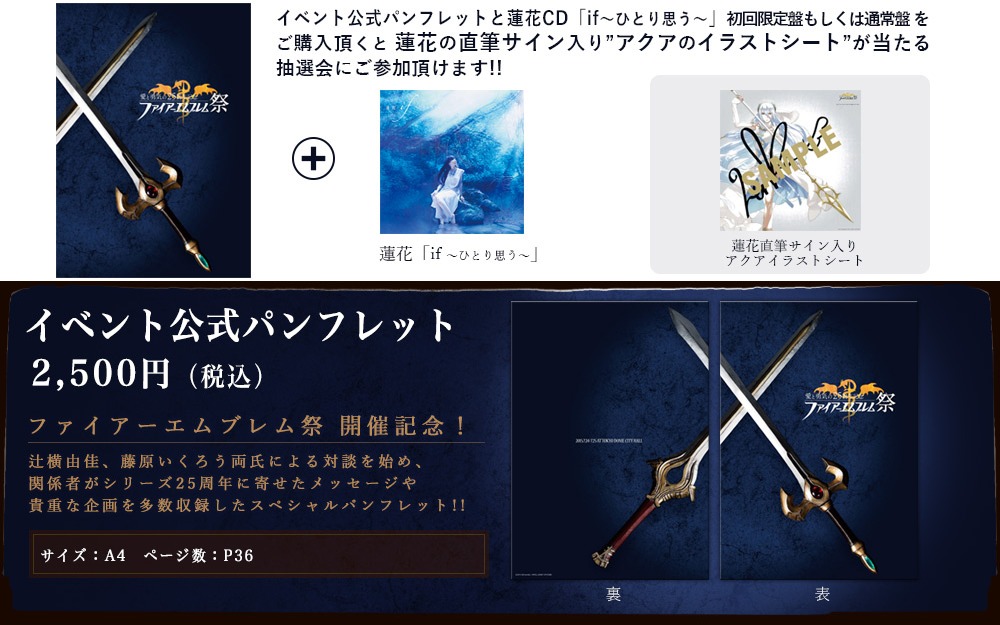 Another two items have been revealed for the Fire Emblem 25th anniversary concert in Japan.
First up, fans can get their hands on the 36-page A4 booklet known as the "Event Official Booklet" This will cost 2,500 yen, and features a discussion between Yuka Tsujiyoko and IIkuro Fujiwara, celebratory messages from those related to the event, and various important plannings.
Another item planned for the concert is an Azura illustration sheet signed by Renka, which cannot be purchased under normal circumstances. Attendees who pick up the Event Official Booklet and Renka's single "if~ Hitori Omou" will be entered into a raffle for it.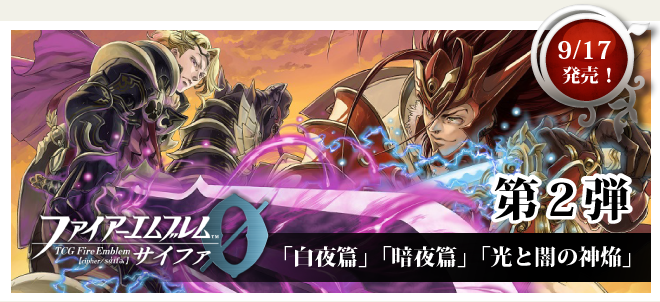 Fire Emblem 0 (Cipher) received its first wave of cards on June 25. Fans can expect the next wave to hit on September 17.
The second series of Fire Emblem 0 (Cipher) cards is set to arrive in Japan in the form of booster packs (10 cards each, 350 yen) and starter decks (50 cards each, 1,300 yen). These will be based on Fire Emblem Fates, which recently came out in Japan.
Also worth noting is that the starter decks come with a 3DS theme based on Fire Emblem's 25th anniversary. Players will be able to obtain the male heroes version from Birthright's starter deck, and the female heroes version from Conquest's starter deck. Both will feature classically-drawn images and a theme composed by Yuka Tsujiyoko.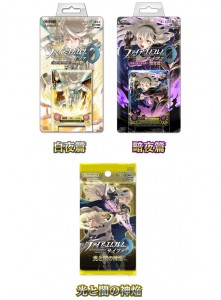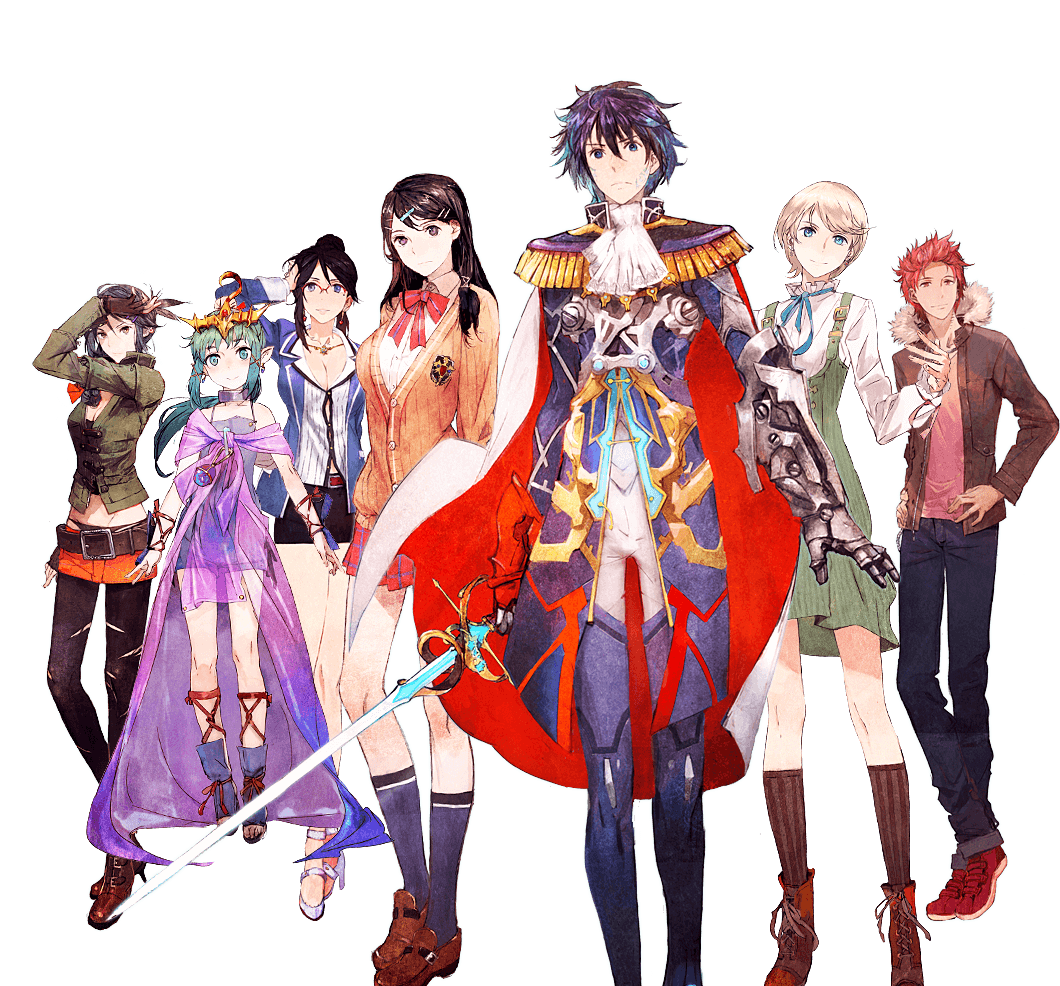 This new information comes from a developer interview published in last week's issue of Famitsu. Some of this will actually be familiar if you've watched the Nintendo Treehouse Live @E3 segment which featured this game, but I'll highlight some of the interesting new stuff.
Various things will be displayed on the Game Pad while you're playing, such as:
– a chat app in the vein of WhatsApp or LINE (including emoji), which features interactions between the various characters
– a map
– details about the characters and enemies in combat
– one additional option (unknown at the moment)
The # in the game's title is the musical symbol for "sharp", which symbolizes the fact that Genei Ibun Roku #FE is more than just a collaboration title, according to the developers.
As you've seen in the various trailers, the main characters will be able to fuse with the Mirages, which are the Fire Emblem characters found in the game such as Chrom and Caeda. We now know that that form is known as Carnage Form.
The live musical performances in the game (such as the one shown in the Treehouse segment) are done via motion capturing. This is common practice these days for various music / idol anime series and games such as Love Live! and Idolmaster.
Finally, here are some of the companies / staff members that are contributing to the game:
– Character design: toi8
– Mirage design: CyDesignation (Shingeki no Bahamut), Hideo Minaba (Final Fantasy XI) and more
– Music Production and choreography: avex group
– Music: Fujisawa Yoshiaki (Love Live!)
– Animation: Anima (Love Live!), STUDIO4°C (Catherine)
Finally, check out some new screenshots in our gallery below:
Genei Ibun Roku #FE will be released in Japan later this year and in Europe and North America next year.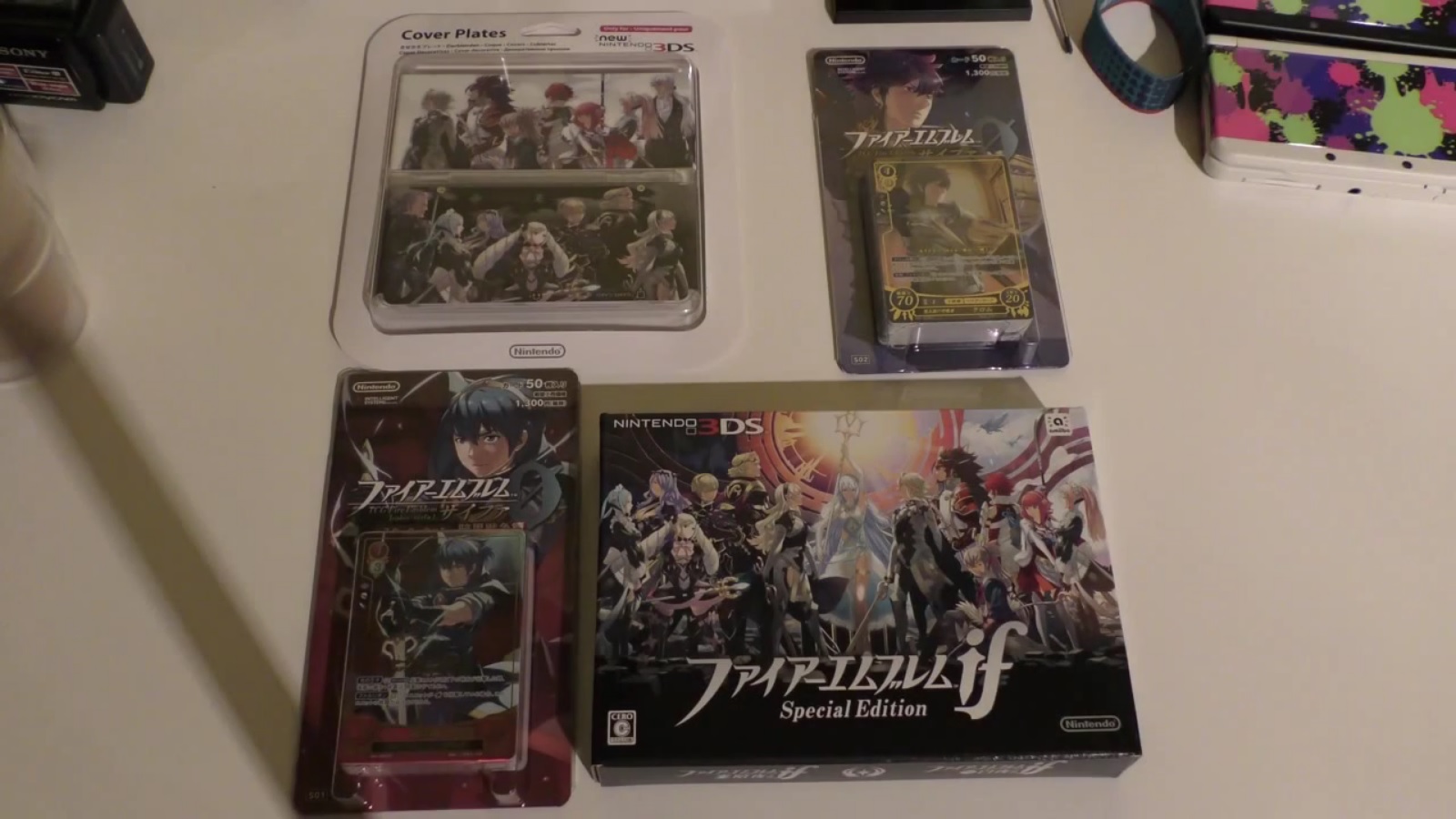 NintenDaan has put together a new video in which the Fire Emblem Fates Special Edition, Fire Emblem 0 (Cipher) TCG starter packs, and New 3DS covers are unboxed. Check it out below.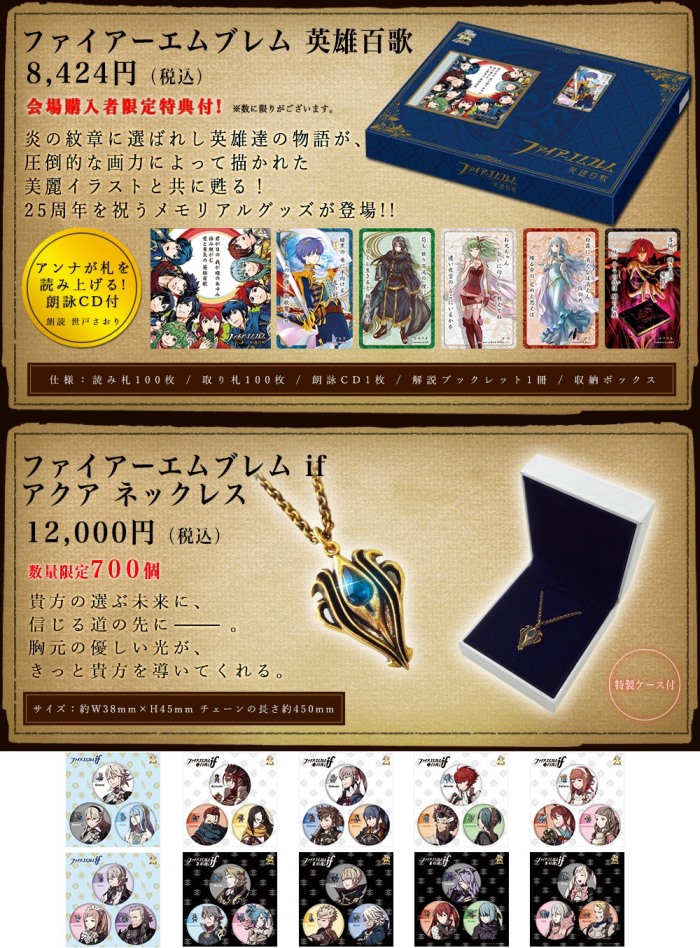 In roughly a month from now, the Fire Emblem 25th Anniversary concert will be taking place in Japan. Those who attend will be able to purchase a wide array of neat-looking merchandise.
"Fire Emblem Hundred Song of Heroes"
– 100 yomifuda (reading) cards
– 100 torifuda (grabbing) cards
– Recitation CD (voiced by Anna)
– Instruction booklet
– All presented in a lovely box
– Limited item
– 8,424 yen
Replica of Azura's necklace from Fire Emblem Fates
– Measures 38 mm x 45 mm
– 450 mm chain
– 12,000 yen
– Limited to 700 units
Other items that will be sold at the concert are as follows:
Fire Emblem Fates badge set (10 types)
Marth pocket watch
Clear file set (A4, 3 sheets, 2 designs: Fire Emblem and Azura)
Tapestry (B2, 2 designs: Nohr and Hoshido)
Fire Emblem polo shirt (S/M/L/XL sizes)
Microfibre towels (2 designs: Avatar and Fire Emblem Fates)
Microfibre pouches (2 designs: Avatar and Azura)
Tote bags (2 designs: Fire Emblem and Azura)
Tumblers (2 designs: Hoshido/Nor and Azura)
Chrom T-shirt (S/M/L/XL sizes)
Genealogy of the Holy War T-Shirt (S/M/L/XL sizes)
Awakening paper fan
A live stream was recently held for the Fire Emblem 0 (Cipher) trading card game. We now have the full archive, which can be seen below.