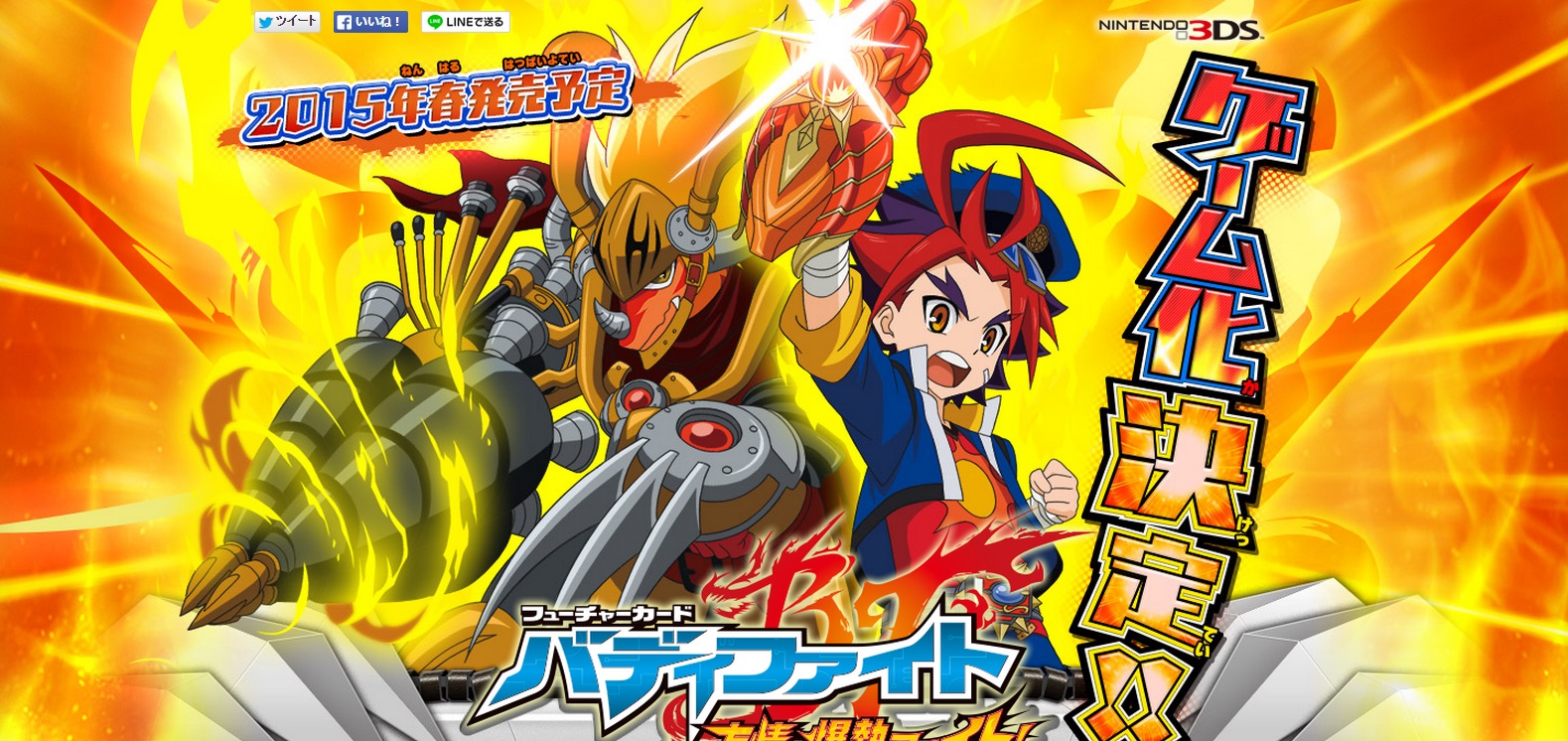 FuRyu is working on Future Card Buddyfight for the 3DS. No details have been shared at present, but you can find a teaser site here.
For those unaware, Future Card Buddyfight started out as a card game. An anime based on the franchise aired in Japan this year.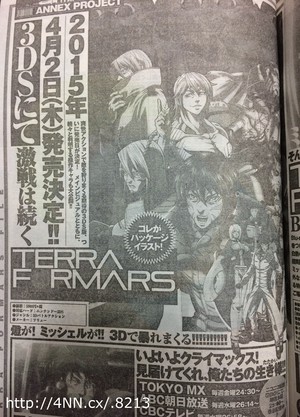 Terra Formars: Fierce Battle on the Crimson Planet received a release date in the latest issue of Young Jump. It will be available in Japan on April 2, the magazine confirms. Check out the scan above for a preview of Terra Formars' boxart.
Here are some images of artwork for The Legend of Legacy, and RPG from FuRyu releasing in Japan for the 3DS  January 22, 2015.
Developer FuRyu posted up a few clips on their YouTube channel showing off their upcoming 3DS RPG, Legend of Legacy, and its battle system: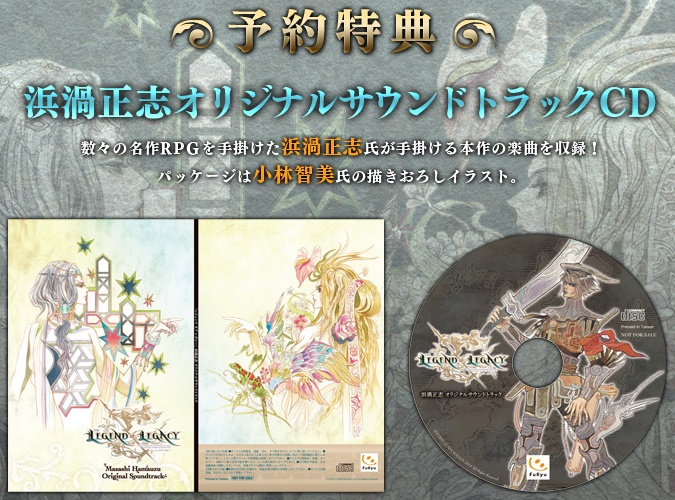 FuRyu has revealed a special pre-order bonus for The Legend of Legacy. Those who reserve the game in Japan can receive a soundtrack CD. For a look at the CD, check out the image above.
Thanks to a new online preview from Famitsu, we have another round of screenshots and details for The Legend of Legacy. Today's content, which is focused on battles, can be found below.
– 7 playable characters and 7 weapon types
– Sword, great sword, axe, spear, staff, bow and arrow, shield
– Because each character lacks specific weapon characteristics, you can equip any weapon to any of the seven characters
– Equip weapons in the menu screen
– Each weapon makes use of a "Battle Technique" for its basic attack
– Techniques range from simultaneously striking several opponents, to striking a single opponent several times, to preventing an enemy attack and responding with a counterattack, etc
– Developer FuRyu says there will be a great variety of these techniques
– Battles have a concept of "Position"
– This represents the role of each character
– Through the game's "Roll Shuffle" system, players are recommended to create several formations beforehand so they can easily switch up their roles when the battle situation calls for it