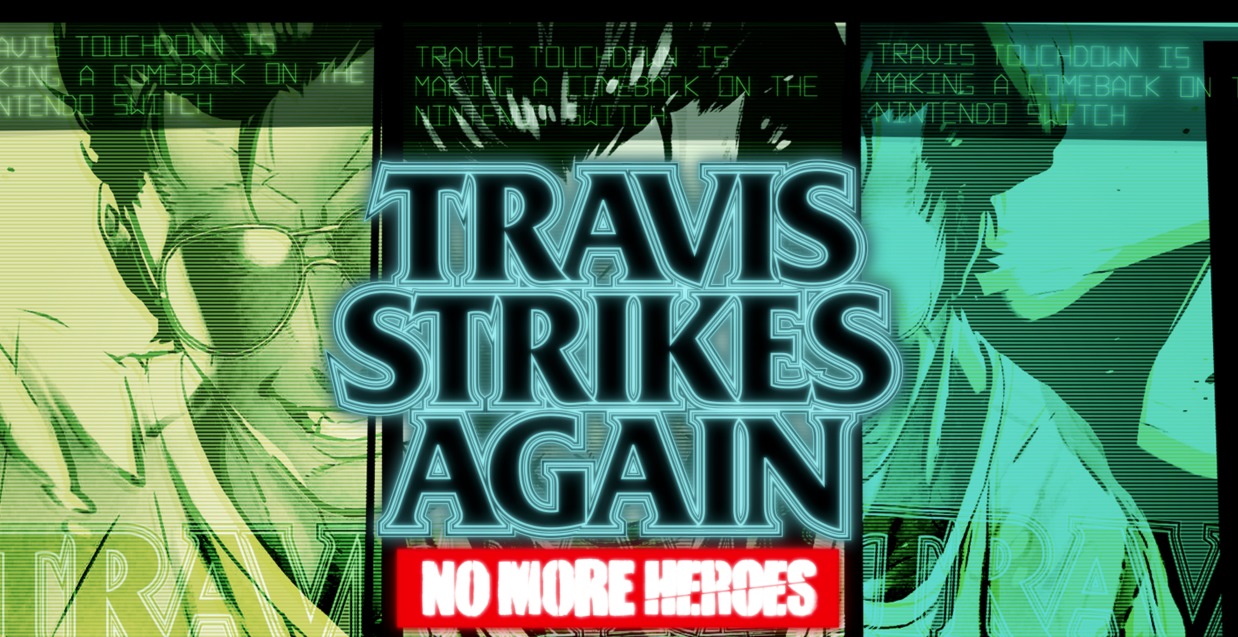 At GDC this week, GamesRadar caught up with Suda51 for an interview. Suda51 spoke about Travis Strikes Again: No More Heroes, including DLC as well as the game's top-down perspective and how that affects the feel of violence. He also weighed in on Switch being a home for indie titles.
We've posted some excerpts from the interview below. For the full discussion, head on over to GamesRadar.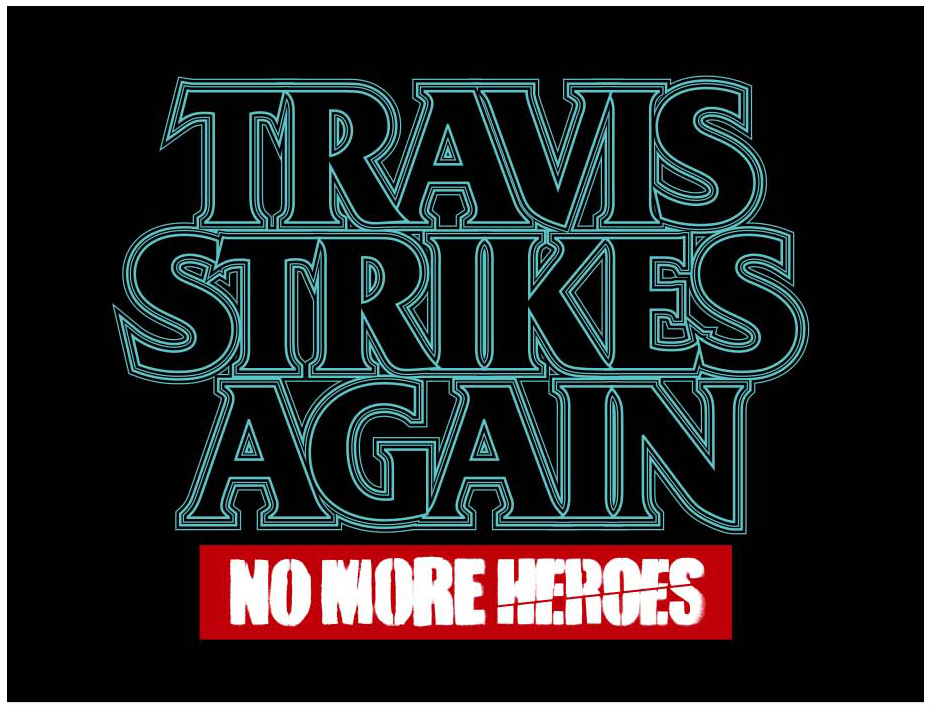 A number of sites are coming forward with footage from Travis Strikes Again: No More Heroes. We've rounded up a couple of videos below.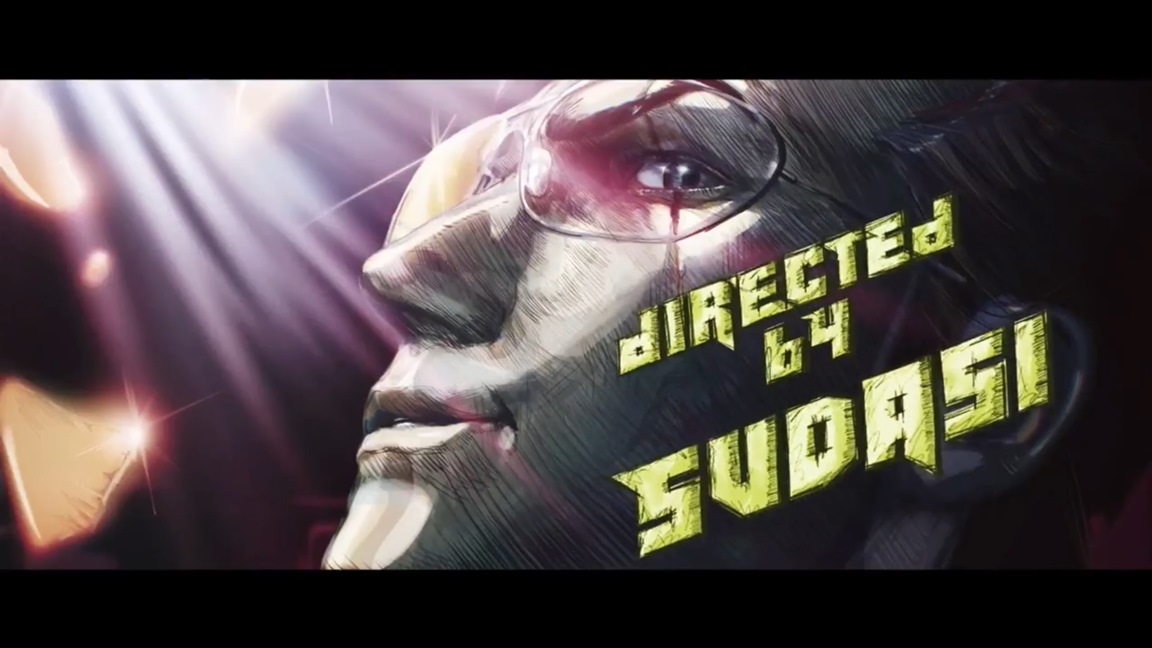 At GDC this week, Grasshopper Manufacture has brought along the first playable demo of Travis Strikes Again: No More Heroes. Get a look at some gameplay in the video below.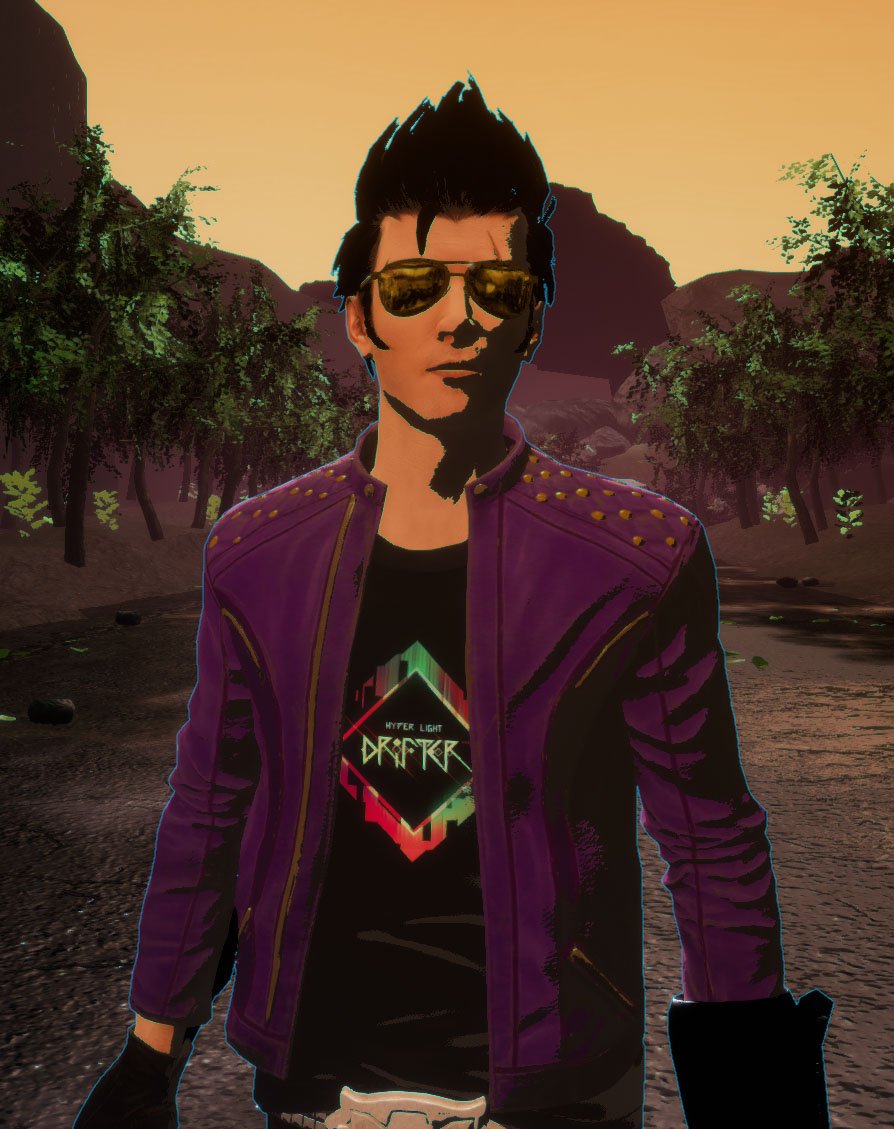 One of the notable elements we previously heard about with Travis Strikes Again: No More Heroes is the game's indie collaborations. This wasn't spoken of as of late, but we finally have some concrete news on that front.
It's been announced that Travis Strikes Again: No More Heroes will feature Hyper Light Drifter gear that you can wear. Further specifics haven't been provided, so it's currently unclear if this is just a cosmetic bonus.
Hyper Light Drifter was actually just announced for Switch a short while ago. Abylight and Heart Machine will have it ready for this summer.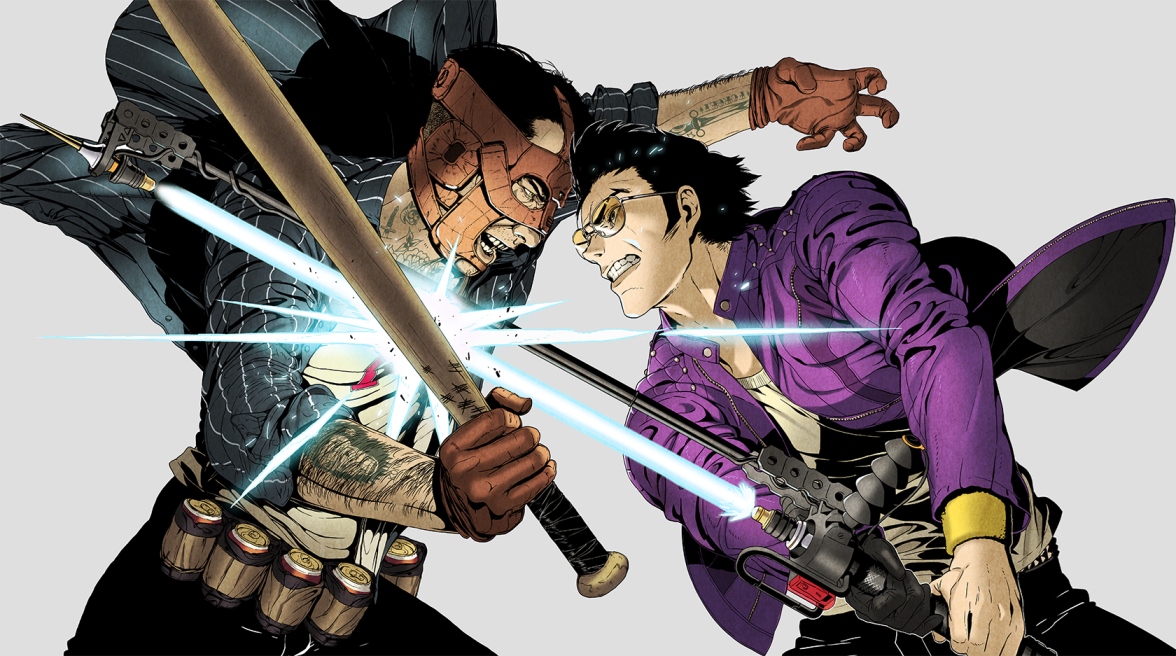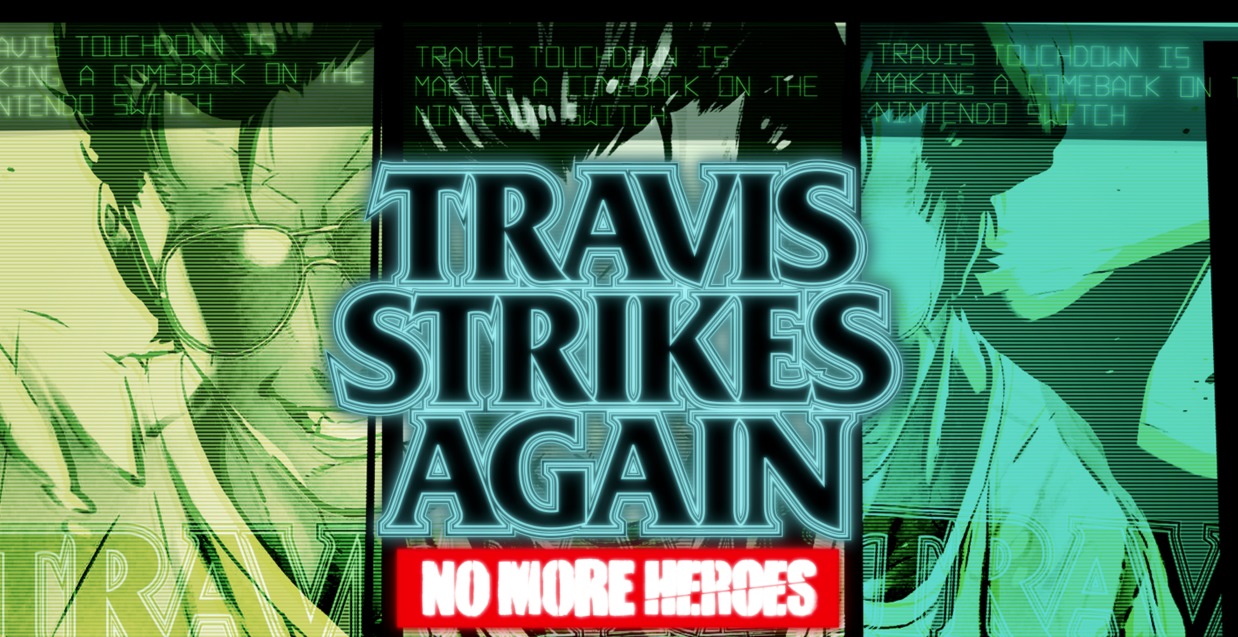 A Famitsu live stream with Suda51 was oddly being hyped this week, even though these broadcasts have been taking place for a few months and don't often reveal anything too big. That was once again the case with the latest event. Suda51 didn't have any major revelations, but brought along some new concept art and shared a few small details.
Suda51 first showed the "Golden Gun" that's used to kill demons by an unannounced character. Players will encounter this character in a game-within-a-game that has a modern setting. Suda noted how that the gun is similar to the one from Killer7.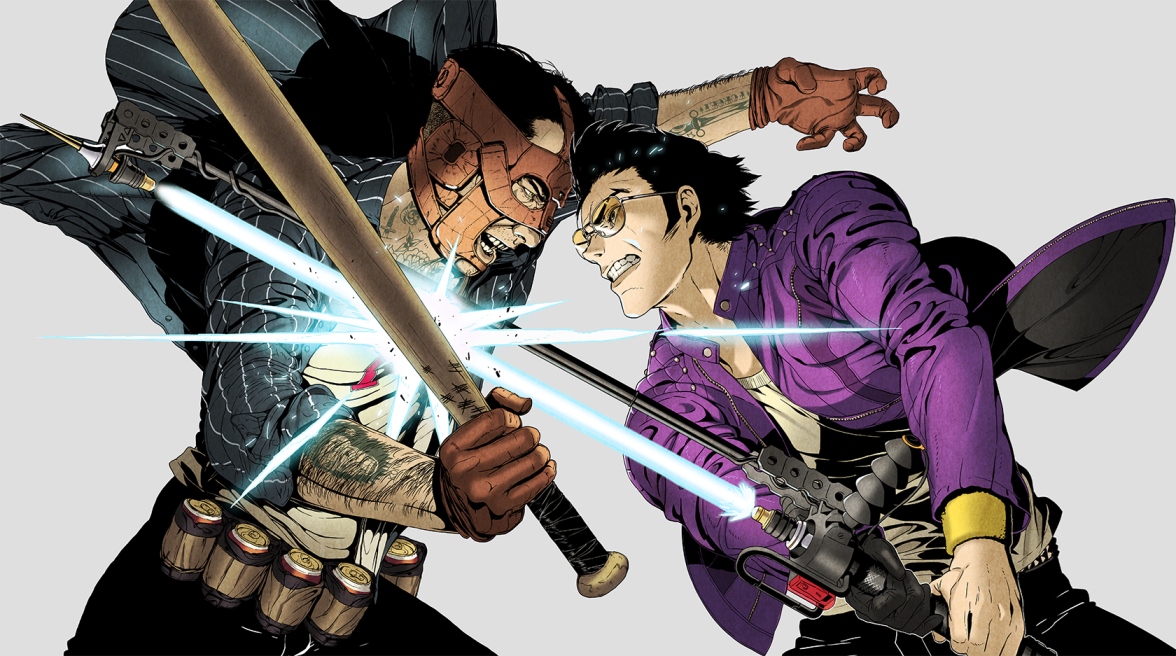 Many outlets have had a chance to speak with Travis Strikes Again: No More Heroes director Suda51. Famitsu was included, and was given an opportunity to learn more about the Switch game. In one of its issues, the Japanese magazine published a two-page interview with Suda51.
During the interview, Suda51 provided a status update on development progress, some of the staffers working on the team, and background information for things like the Death Drive Mk-II. We have a full translation below.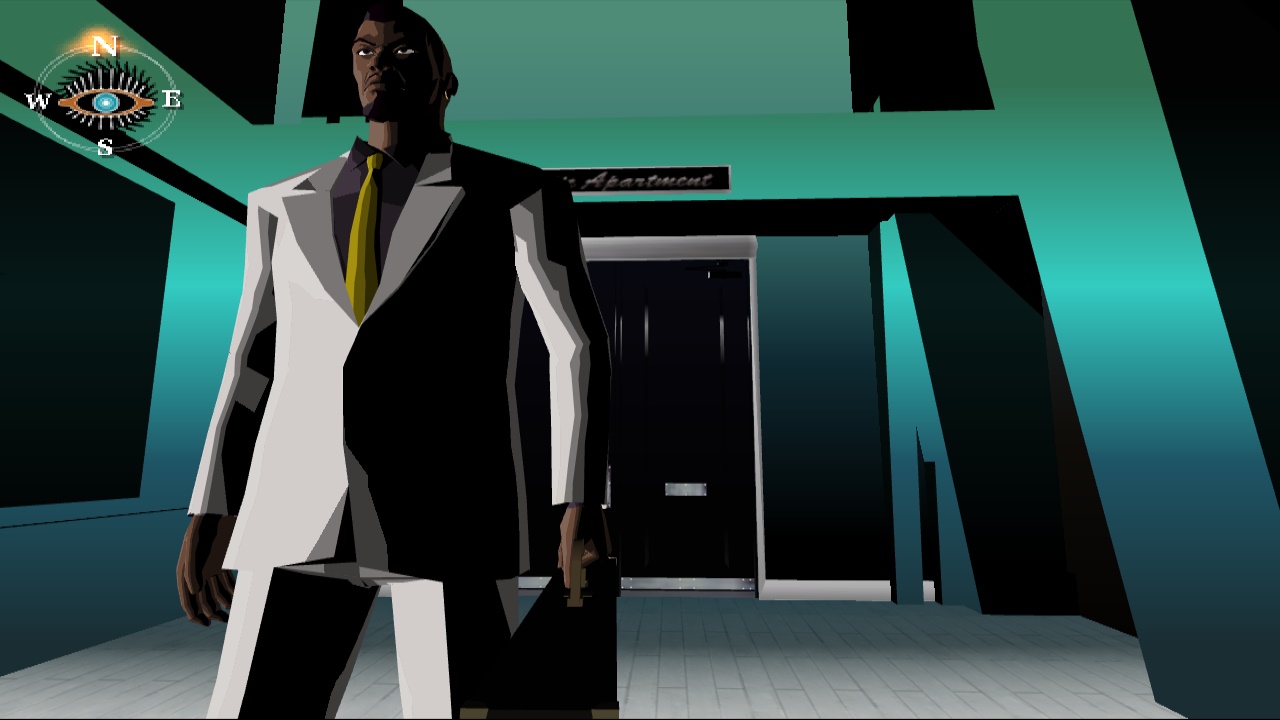 In a recent interview with GameInformer, Goichi "Suda51" Suda discusses the game designer's "strange approach" to development. While talking about developer Grasshopper Manufacture's other remakes, Suda51 also considers the possibility of revisiting Killer7:
The thing about Killer7 is that, right now, it's not easy to play that game anymore right now. That's definitely something I'd like to maybe revisit and update.
This is not the first time Suda51 has explored the idea of remaking or remastering the game. Released in 2005, Killer7 was originally planned to be a GameCube exclusive. With the upcoming Travis Strikes Again: No More Heroes scheduled to be released on the Switch in 2018, might we see older Grasshopper Manufacture games see remakes on the Nintendo console in the future?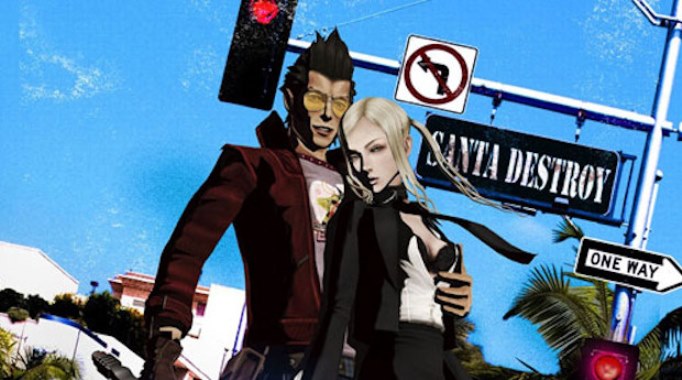 GamesRadar recently caught up for an interview with Suda51 for all things Travis Strikes Again: No More Heroes. Although there was talk about the upcoming Switch game, Suda51 took some time to reflect on the series as a whole.
One noteworthy part of the discussion came about while Suda51 commented on No More Heroes being accepted in the west compared to Japan. He said that there has "definitely" been a "much more positive reaction" in North America and Europe. Although the reaction in Japan hasn't been particularly bad, it perhaps hasn't been as warmly received due to its violent nature and blood.
Suda51 said: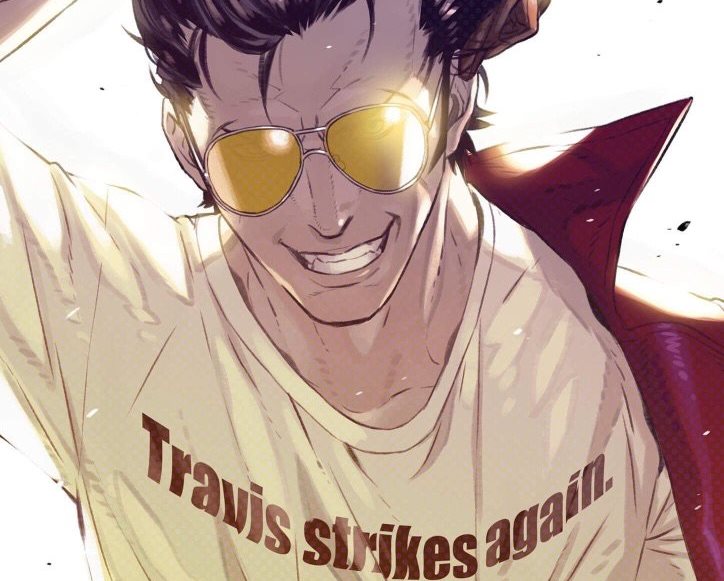 Like we heard towards the end of last week, Travis Strikes Again: No More Heroes will allow users to play with just a single Joy-Con. Director Suda51 isn't forgetting about that other controller though. And in an interview with Polygon, it was strongly suggested that the game will feature multiplayer.
Suda51 teased:
"As far as what's going to happen with the other Joy-Con, at this point technically it's still a secret. [We're] going to be releasing information at some point in the future, [but] as you can see, there are … two main characters, so draw your own conclusions, if you want."
Assuming Travis Strikes Again includes multiplayer, this would be the first entry in the series with the functionality.