As promised, Nintendo has aired a Nintendo Direct for Band Brothers P. Below are a collection of details shared during the presentation:
– Vocaloid Iwata is introducing us to the game. Moving over to Polygon Iwata.
– Control options include buttons and using the touchscreen as guitar or drums. Introducing us to various instruments.
– The game can be enjoyed over local and online play.
– Like previously mentioned, you can make a vocaloid singer. This will allow you to simulate singing and play another special touchscreen version.
– The SD card can save up to 3000 songs and you use tomatoes to download songs.
– Just like the previous game, there are radio studios which you can listen to with fav songs. Genres now as well.
– Up to January 31, it is possible to import songs from the Deluxe version. Does require some information though.
– Songs can be uploaded to YouTube, so that people with portable devices can look at them.
– Circling through the four featured artists. They seem excited about it.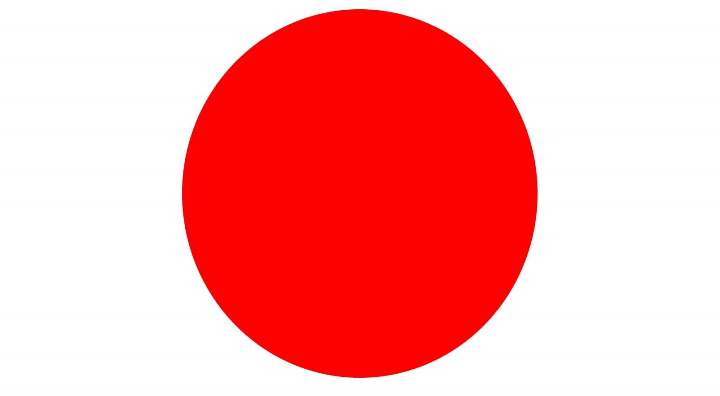 This week's Famitsu review scores are as follows:
Rocksmith 2014 Edition (PS3/360) – 9/9/9/9
Metal Max 4 (3DS) – 9/9/9/8
NBA 2K14 (PS3/360) – 9/9/8/8
Akiba's Trip 2 (PS3/PSV) – 9/8/8/8
Onechanbara Z: Kagura With NoNoNo (PS3) – 8/9/8/7
Wonderbook: Book of Spells (PS3) – 8/7/8/8
Exstetra (3DS) – 8/8/7/7
Glass Heart Princess: Platinum (PSP) – 8/8/8/6
Tamagotchi! Seishun no Dream School (3DS) – 8/7/8/6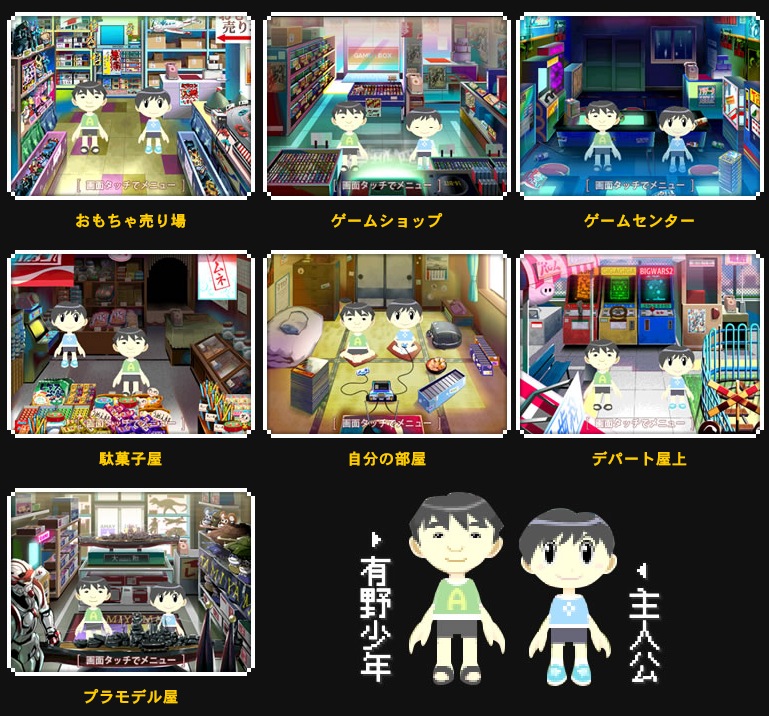 Game Center CX 3 will provide players with plenty of new areas to explore. You'll be able to visit an arcade, toy shop, mom-and-pop-candy store, model kit shop, and a department store roof.
Each one of these locales offers its own events and challenges. While clearing challenges and continuing on through the story, years will pass and the city experiences various changes. In one instance, your school bans its students from going to the arcade in the mid 80s. But in the late 80s, specialty game shops will begin to appear.
Today, SEGA announced a Japanese launch date for its mashup puzzle title, Puyo Puyo Tetris. A release is planned for February 6, with pricing set at 5,229 yen.
Alongside Puyo Puyo Tetris' launch, SEGA will make a product available which is made up of figures and 3DS covers. This will be priced at 4,480 yen.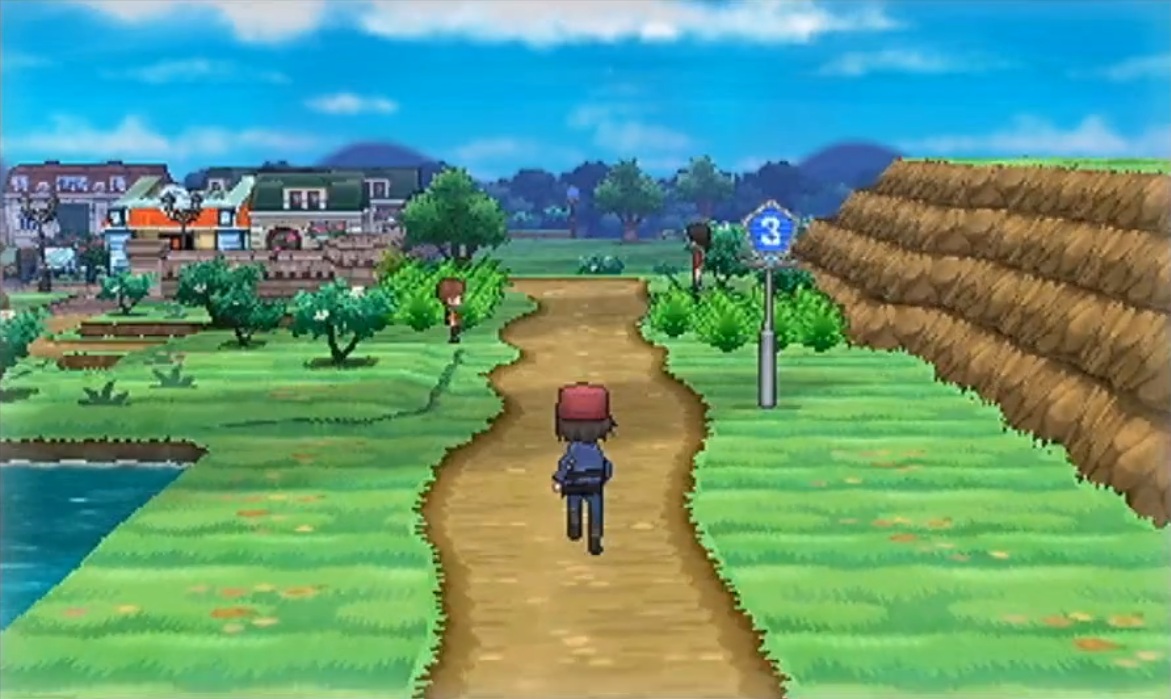 Pokemon X and Y sold another 473,000 copies across Japan in its second week, but the game's sales dropped by 75 percent. Before you get too concerned, keep in mind that this may sound more troubling than it actually is.
Pokemon Black/White experienced a similar drop, but not quite as steep. Sales of the DS games obtained higher first week sales with a 70 percent decrease in its second week.
Note that when Black/White launched, the DS had a userbase that was over twice the size as the 3DS' total (30 million versus 13 million). Pokemon X and Y are also competing for gamers' attention, as Monster Hunter 4 launched in Japan not too long ago.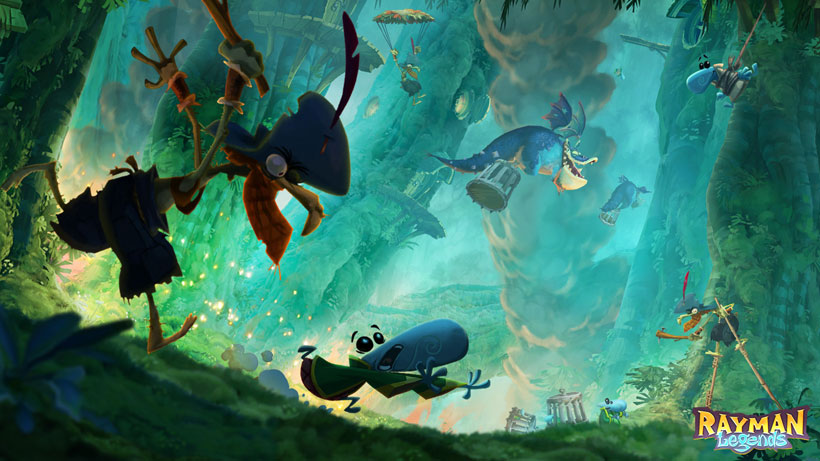 Rayman Legends was the second best-selling Wii U title in Japan during the week of October 14th. Sadly, that's not saying much. Dengeki Online reports (via ASCII Media Works) Rayman Legends sold just 1,435 copies in its debut week at retail.
Nintendo published Rayman Legends as a Japanese Wii U exclusive on October 17th. Dengeki's data period ended on the 20th, so the site's figure accounts for less than a full week of sales. Still, we can't help but be disappointed, even though the game's slow start is far from surprising.
This week's expanded Japanese software sales are as follows:
01./01. [3DS] Pokemon X / Y # (Pokemon Co.) {2013.10.12} (¥4.800) – 473.151 / 2.339.721 (-75%)
02./03. [3DS] Monster Hunter 4 # (Capcom) {2013.09.14} (¥5.990) – 104.394 / 2.757.217 (-5%)
03./02. [PS3] Grand Theft Auto V (Take-Two Interactive Japan) {2013.10.10} (¥7.770) – 88.219 / 448.334 (-76%)
04./00. [3DS] Battle For Money Sentouchuu: Densetsu no Shinobi no Survival Battle! (Bandai Namco Games) {2013.10.17} (¥4.980) – 44.565 / NEW <46,33%>
05./00. [PS3] Saint Seiya: Brave Soldiers # (Bandai Namco Games) {2013.10.17} (¥7.480) – 29.314 / NEW
06./00. [PS3] FIFA 14 # (Electronic Arts) {2013.10.17} (¥7.665) – 26.170 / NEW
07./00. [PS3] Beyond: Two Souls (Sony Computer Entertainment) {2013.10.17} (¥5.980) – 22.481 / NEW
08./06. [PS3] Soccer Tsuku: Pro Soccer Club! (Sega) {2013.10.10} (¥8.379) – 11.819 / 85.515 (-84%)
09./04. [PS3] Tales of Symphonia Chronicles (Bandai Namco Games) {2013.10.10} (¥6.980) – 11.221 / 88.450 (-85%)
10./05. [PSV] Dangan-Ronpa 1-2: Reload (Spike Chunsoft) {2013.10.10} (¥5.229) – 9.532 / 85.704 (-87%)
11./11. [3DS] Friend Collection: New Life # (Nintendo) {2013.04.18} (¥4.800) – 7.928 / 1.474.096 (+3%)
12./00. [PSP] J-League Pro Soccer Club! 8: Euro + (Sega) {2013.10.17} (¥5.229) – 7.024 / NEW
13./13. [3DS] Animal Crossing: New Leaf # (Nintendo) {2012.11.08} (¥4.800) – 6.937 / 3.445.311 (+2%)
14./07. [PS3] Fairy Fencer F # (Compile Heart) {2013.10.10} (¥7.329) – 6.167 / 46.833 (-85%)
15./08. [PSV] Soccer Tsuku: Pro Soccer Club! (Sega) {2013.10.10} (¥7.329) – 5.879 / 39.778 (-83%)
16./10. [PS3] Warriors Orochi 3: Ultimate # (Koei Tecmo) {2013.09.26} (¥6.615) – 5.600 / 121.655 (-49%)
17./17. [3DS] Disney Magic Castle: My Happy Life # (Bandai Namco Games) {2013.08.01} (¥5.480) – 5.451 / 296.178 (+1%)
18./16. [3DS] Youkai Watch (Level 5) {2013.07.11} (¥4.800) – 4.552 / 204.892 (-18%)
19./19. [3DS] Mario & Luigi: Dream Team # (Nintendo) {2013.07.18} (¥4.800) – 4.020 / 332.884 (-14%)
20./22. [3DS] Luigi's Mansion: Dark Moon (Nintendo) {2013.03.20} (¥4.800) – 3.896 / 918.767 (+0%)